CROW (Conserve Reading on Wednesdays)
Wednesday, 23rd June 2010
Five a Day Market Garden, Englefield ~ Planting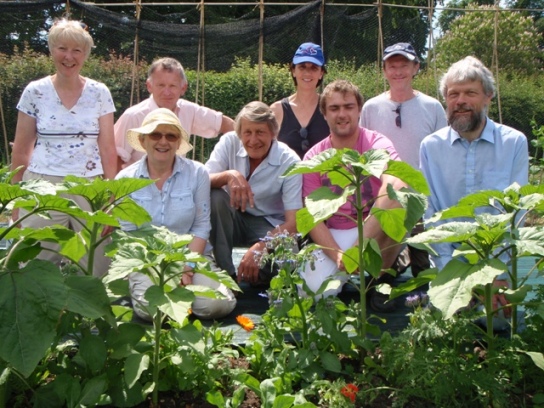 On this visit to the Market Garden we took the opportunity to see how the beetle bank we had planted five weeks earlier was progressing. From the picture above the answer seems to be "Very well".
CROW's team for this visit when we did further planting were: (back row) Judith Q, Terry, Mary, Mike, (front row) Judith O, John, Ross and Alan.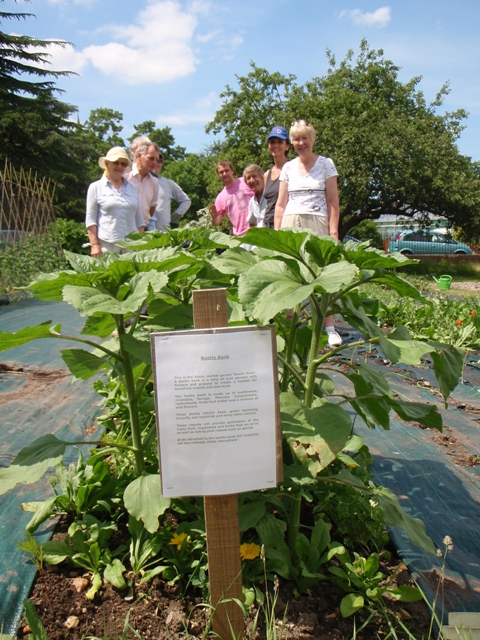 To see the Garden as it was when we planted the beetle bank see our 19th May task.