CROW (Conserve Reading on Wednesdays)
Wednesday, 19th May 2010
Five a Day Market Garden, Englefield ~ Creating beetle bank; erecting and planting runner bean rows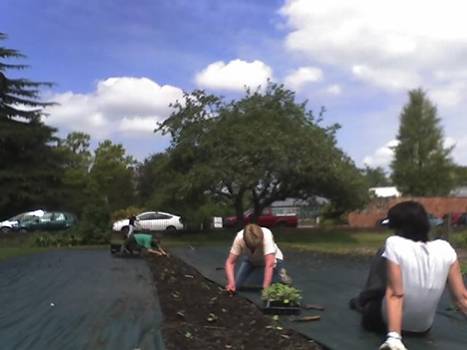 Here we are, down on our hands and knees, planting a "beetle bank" - an area to encourage beneficial insects into the garden.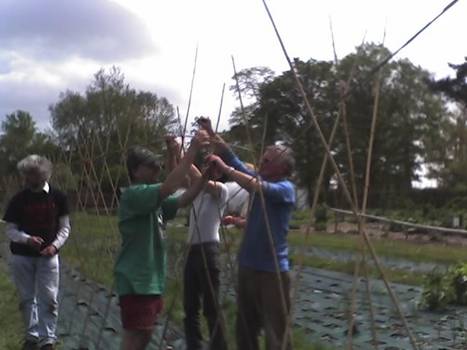 In addition to creating a beetle bank we also knitted together a collection of canes to form a bean row which was then planted with French climbing and runner beans. Some may be surprised to learn that the row was still standing in the autumn.
We where able to see how the beetle bank was progressing when we returned to the Market Garden on the 23rd June.
With CROW were Judith O, Judith Q, Mary, Terry, Phil and Alan.