CROW (Conserve Reading on Wednesdays)
Friday, 27th May 2016
Englefield Primary School ~ Garden maintenance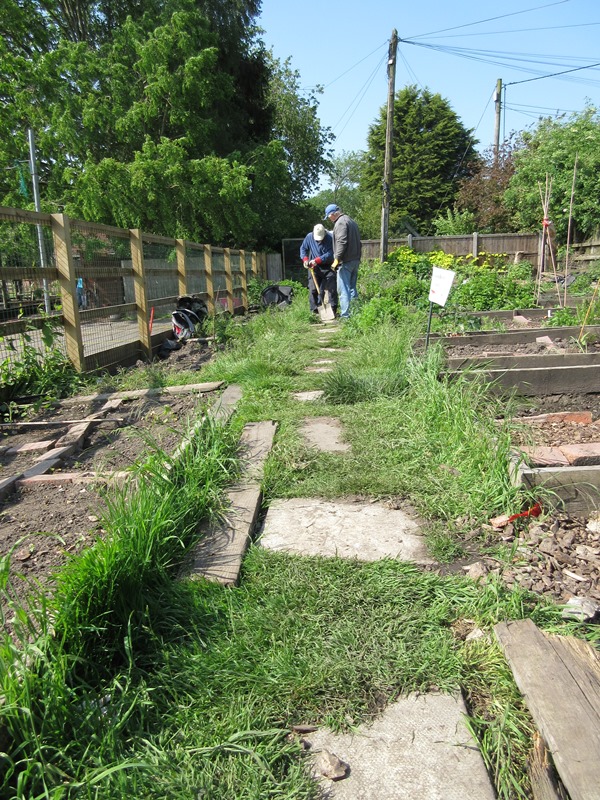 In 2015 we had cleared paths between raised beds and generally tidied an area of garden used by the school's children to grow vegetables and flowers. This year we were asked whether we could continue the work so an additional task was arranged to clear the main path and put down wood chip together with removing nettles which had grown in the composting area.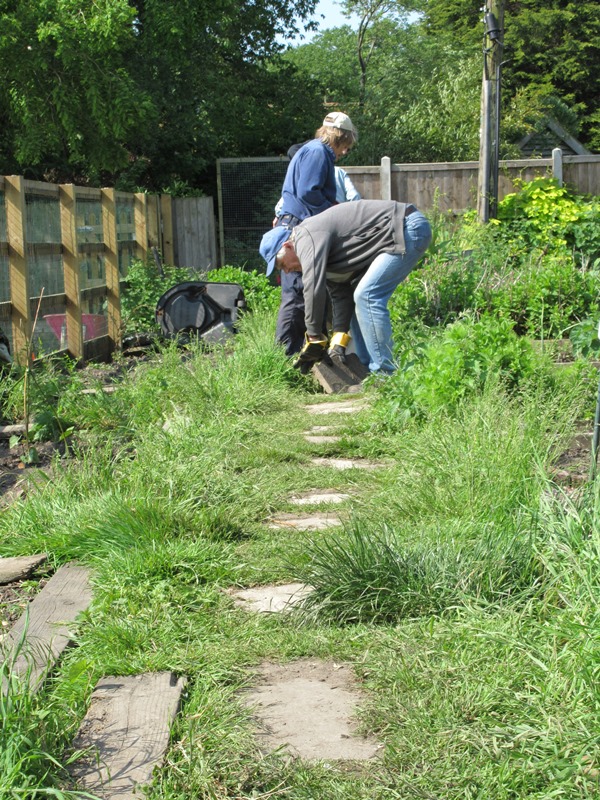 We were soon busy raising paving slabs and removing grass and other vegetation to reveal a covering of weed suppressant membrane.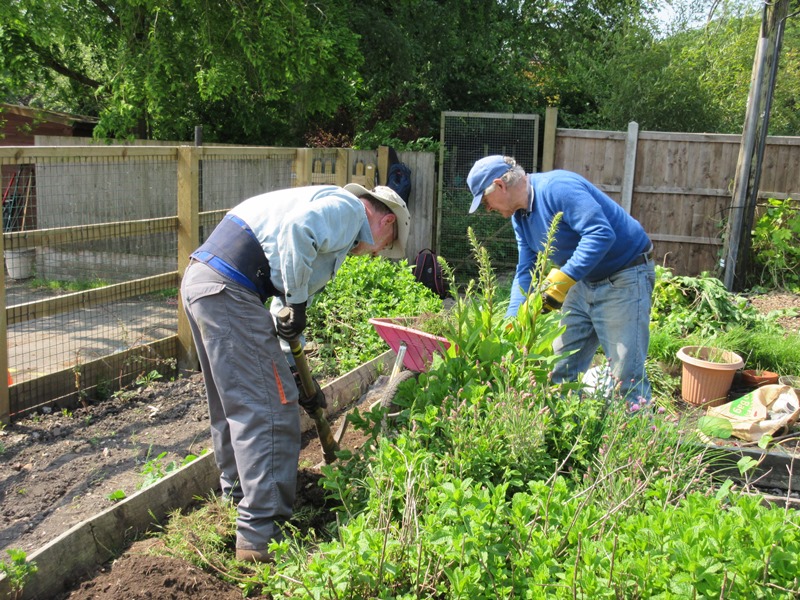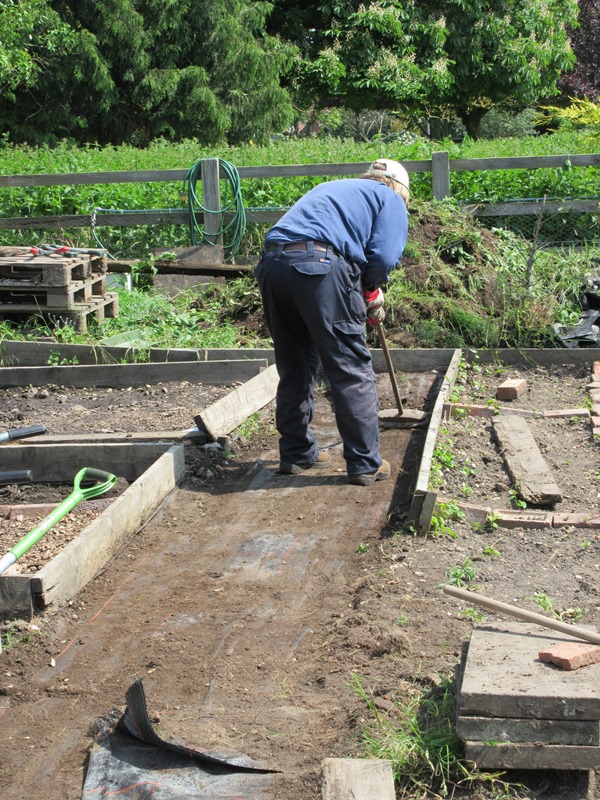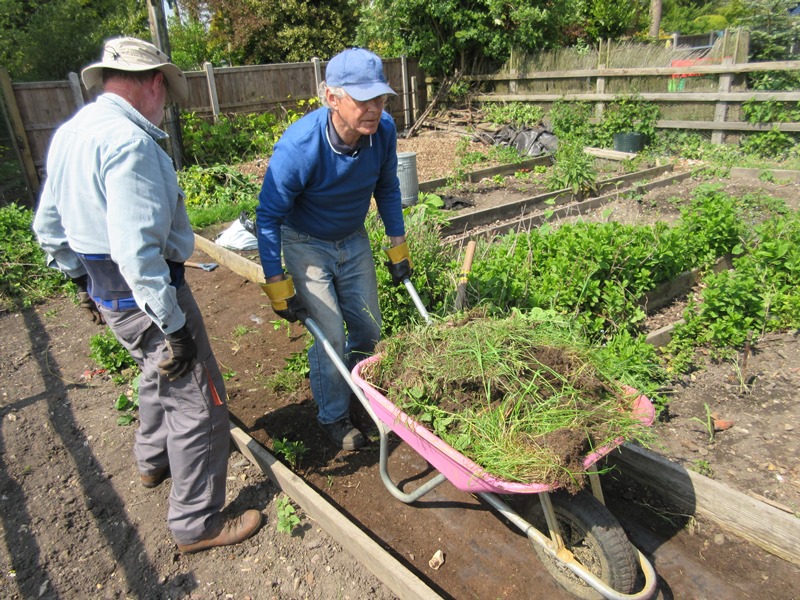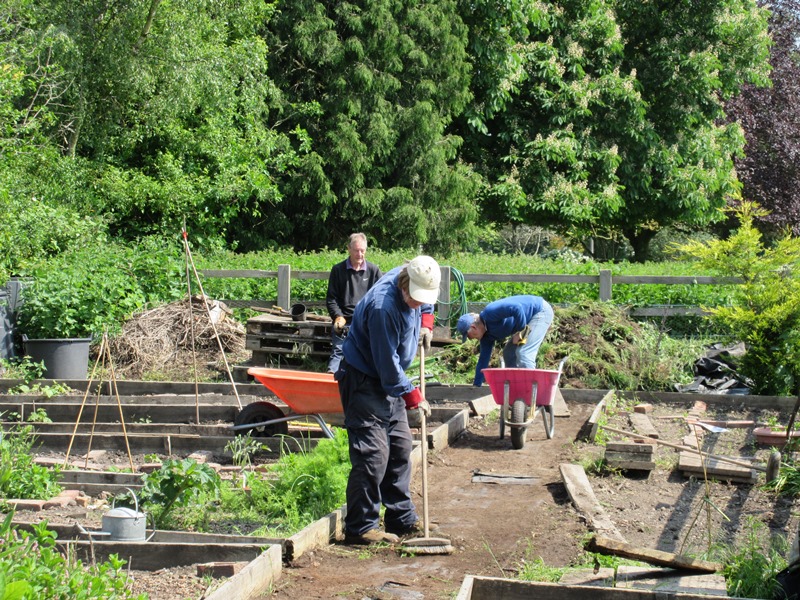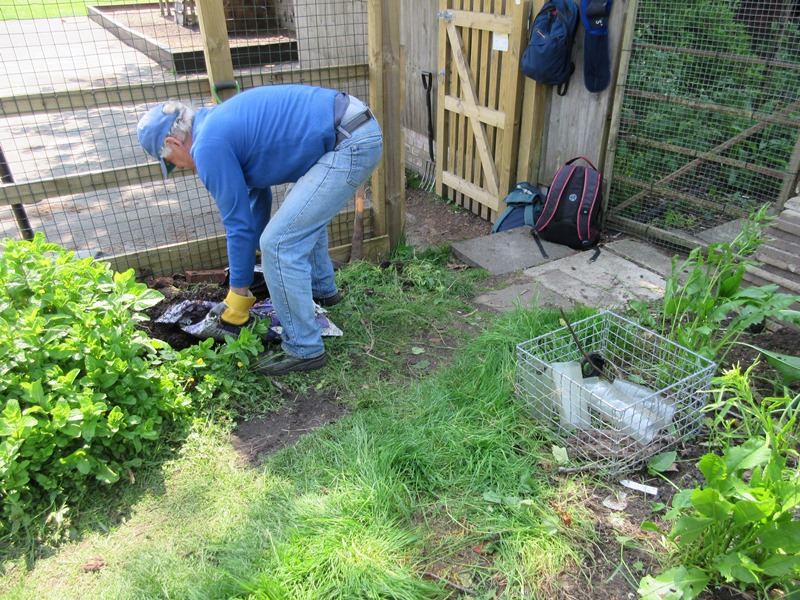 The area near the garden's entrance was cleared and levelled .....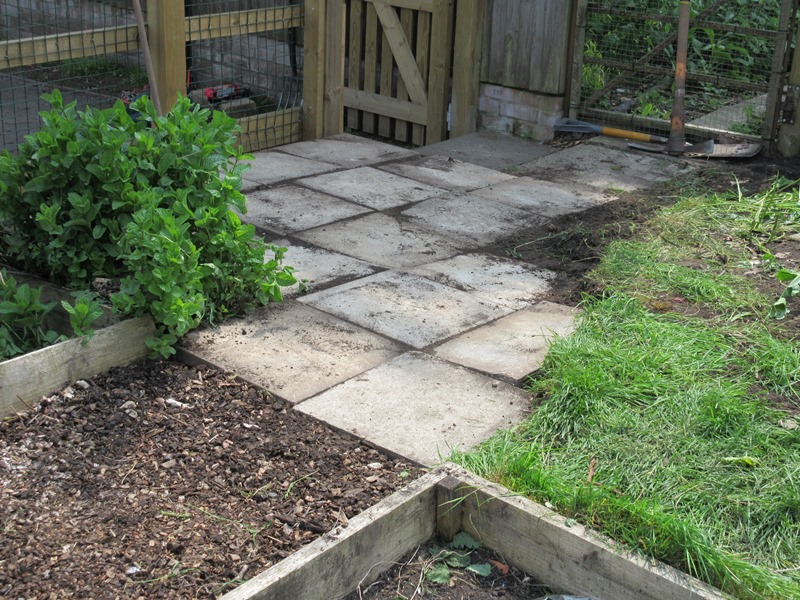 ..... to become a new home for the paving slabs; a little uneven and rocky we hope they will soon settle and pass muster with those inclined to have health and safety concerns.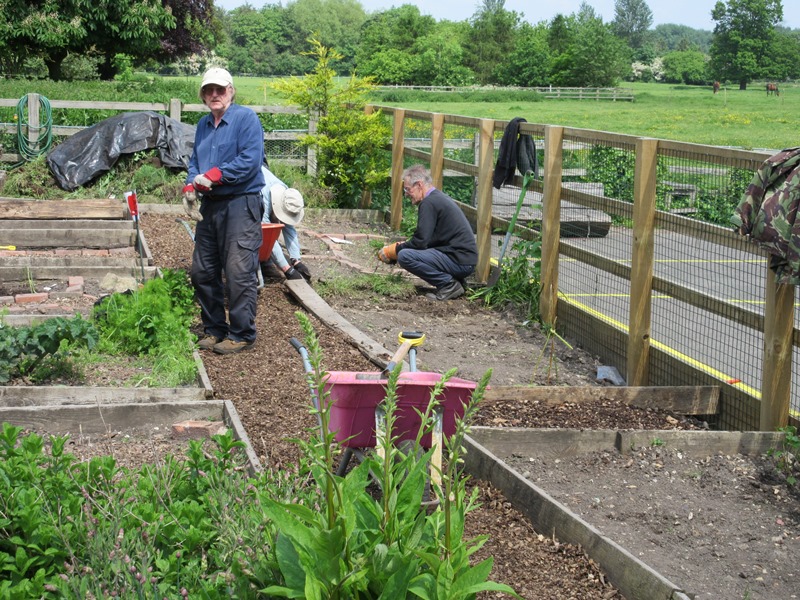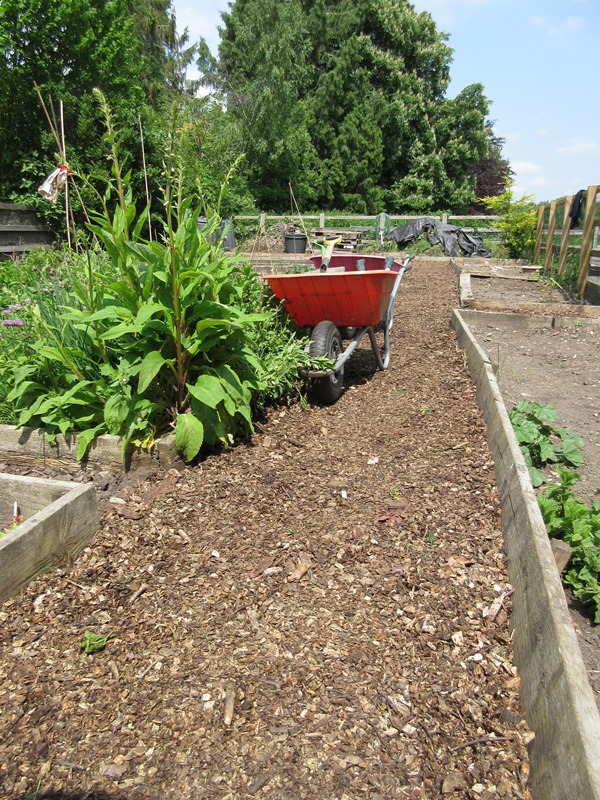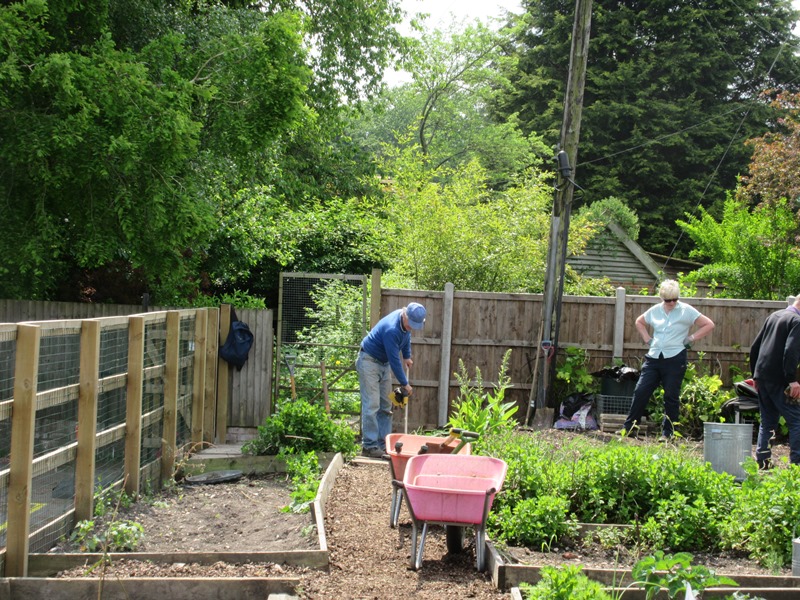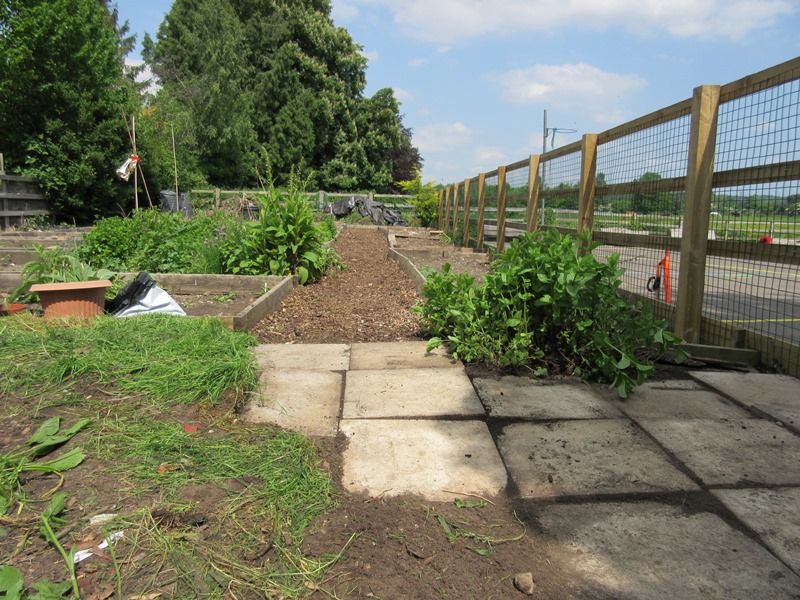 Created: Monday, 30th May 2016
Photographs: Alan Stevens