CROW (Conserve Reading on Wednesdays)
Wednesday, 18th May 2016
Five a Day Market Garden, Englefield ~ Garden maintenance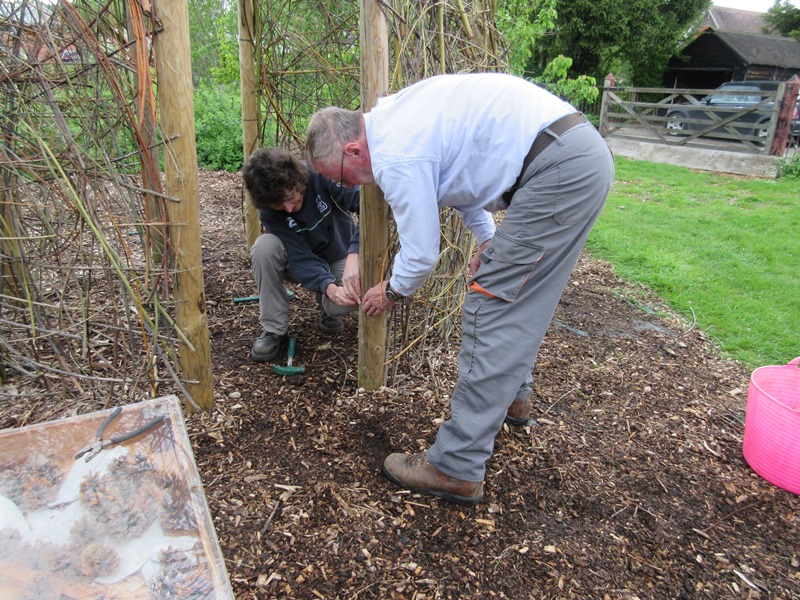 A visit to the local tearoom for coffee came as a welcome break after a morning in the pouring rain putting in stakes and wires to support fruit trees. By the time we returned to the Market Garden the rain had ceased allowing us to complete the staking and have lunch in the dry. With a darkening sky threatening further rain some departed whilst the more foolhardy remained to put additional supports around a willow arbour over which plants are to be grown thereby insuring they completed the day at least as wet as they had been at coffee time.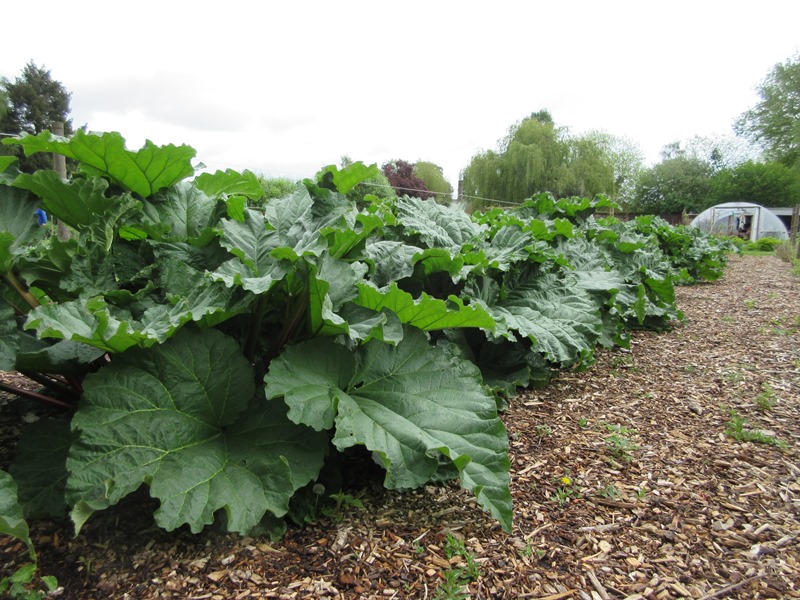 The garden was looking very lush and the rhubarb particularly impressive.
Created: Sunday, 22nd May 2016
Photographs: Alan Stevens