CROW (Conserve Reading on Wednesdays)
Wednesday, 11th May 2016
Rushall Farm, Bradfield ~ Coppice plot clearance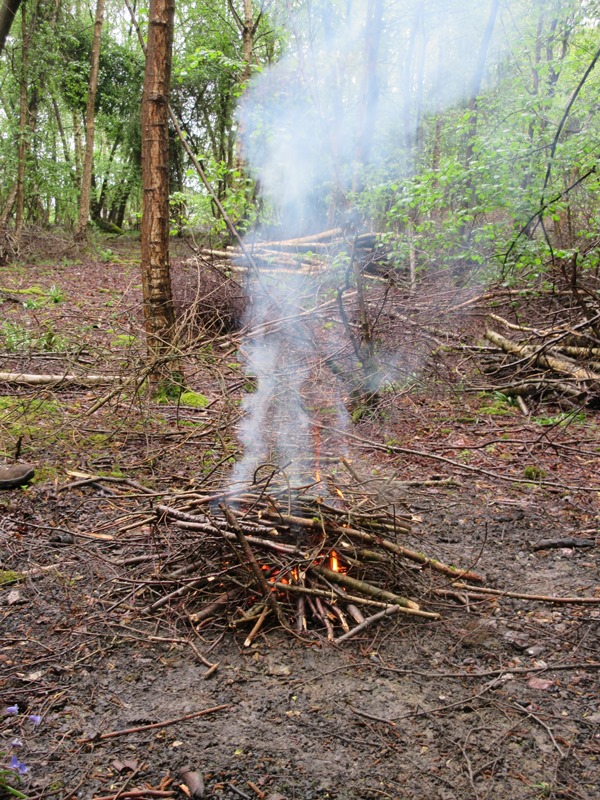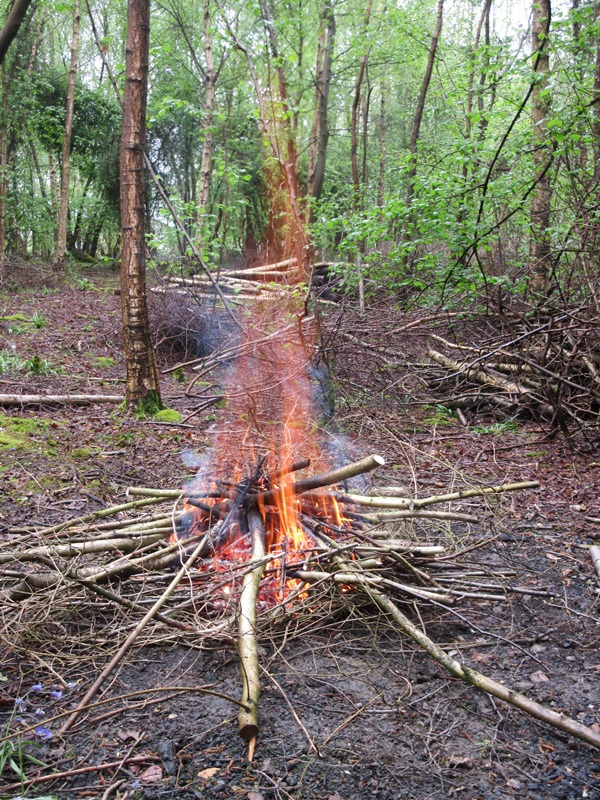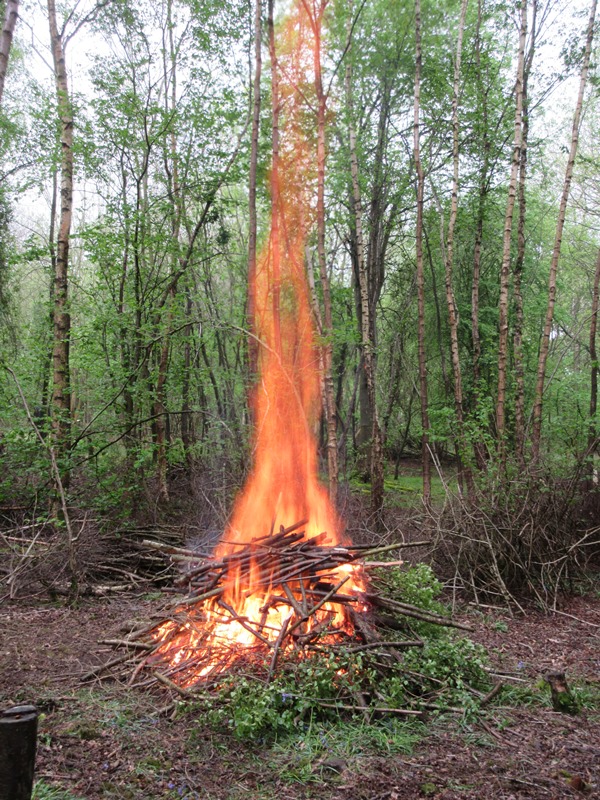 Despite the rain which had been heavy overnight and a delayed start because of traffic chaos around Reading and Newbury following a motorway accident, we soon had a good fire burning. The aim was to clear some of the brash which had accumulated after two winters coppicing. We even managed to fell some more of the birch which was creating excessive shade but by late morning the rain had once more become a downpour and we retired to the farm for lunch before deciding to call it a day.
Created: Saturday, 14th May 2016
Photographs: Alan Stevens