CRoW (Conserve Reading on Wednesdays)
Wednesday, 22nd September 2021
Greys Court (NT) ~ Fence removal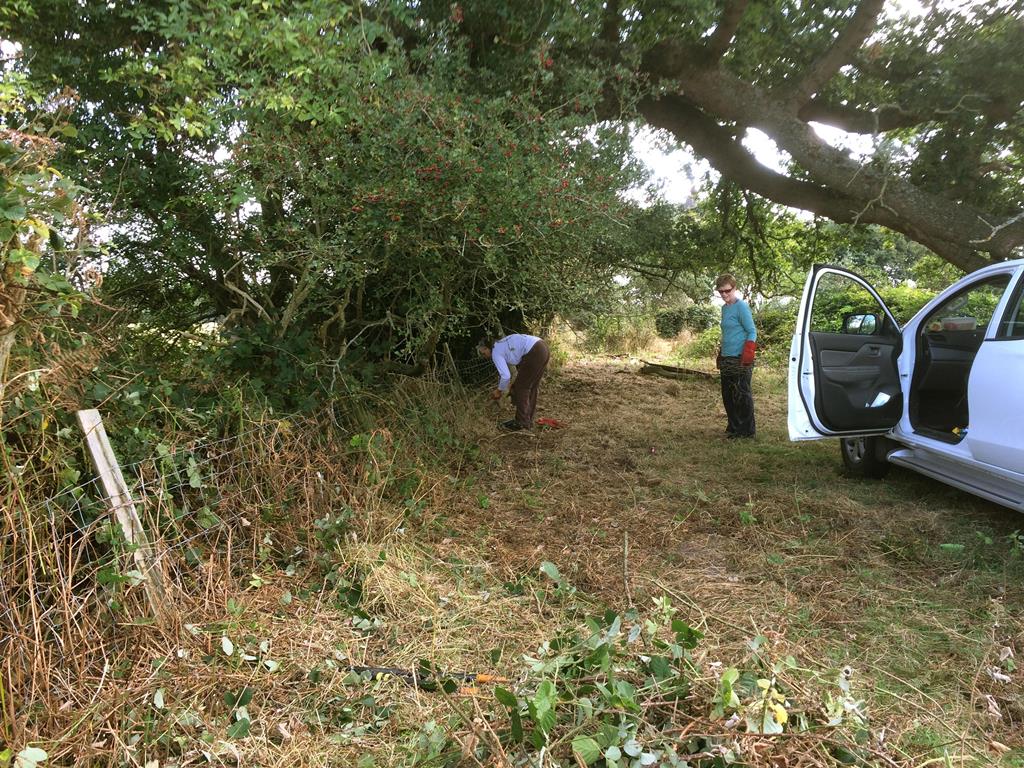 A sunny September day in the southern Chilterns removing old fencing.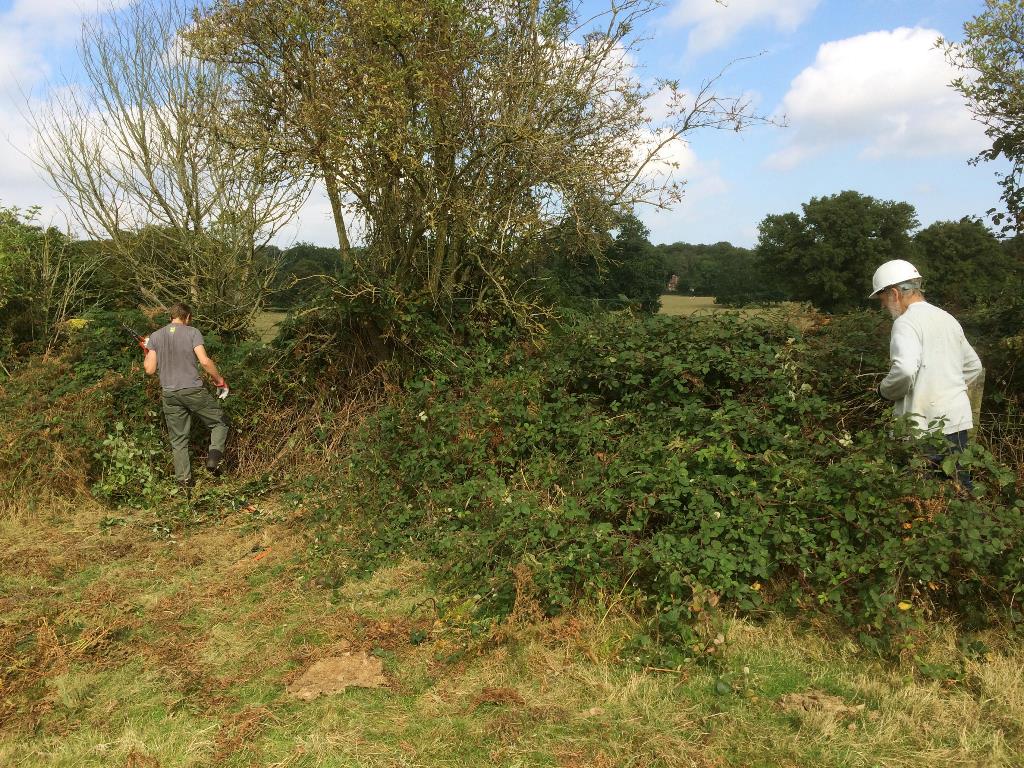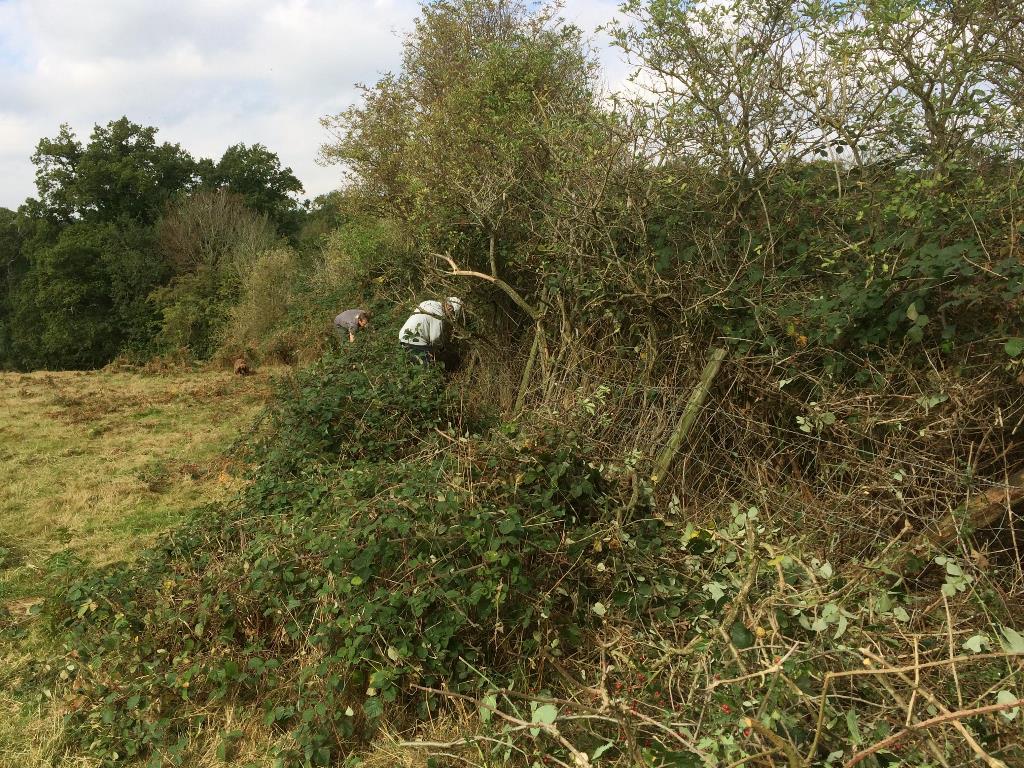 First, find the fence which was badly overgrown in places with bramble and other vegetation.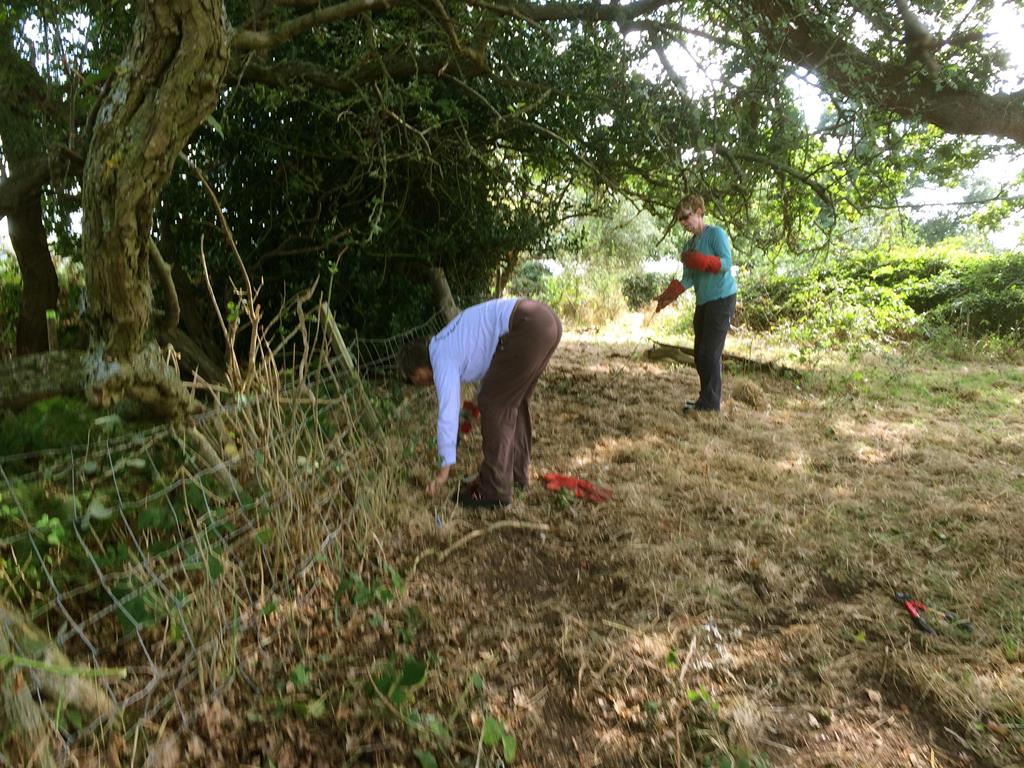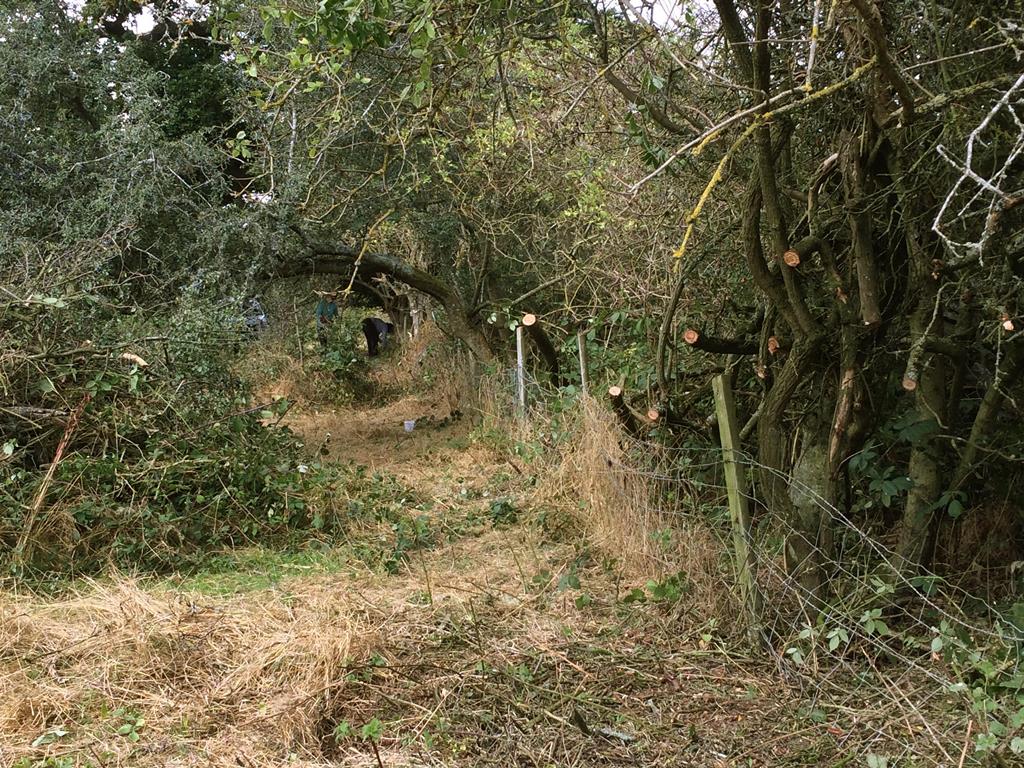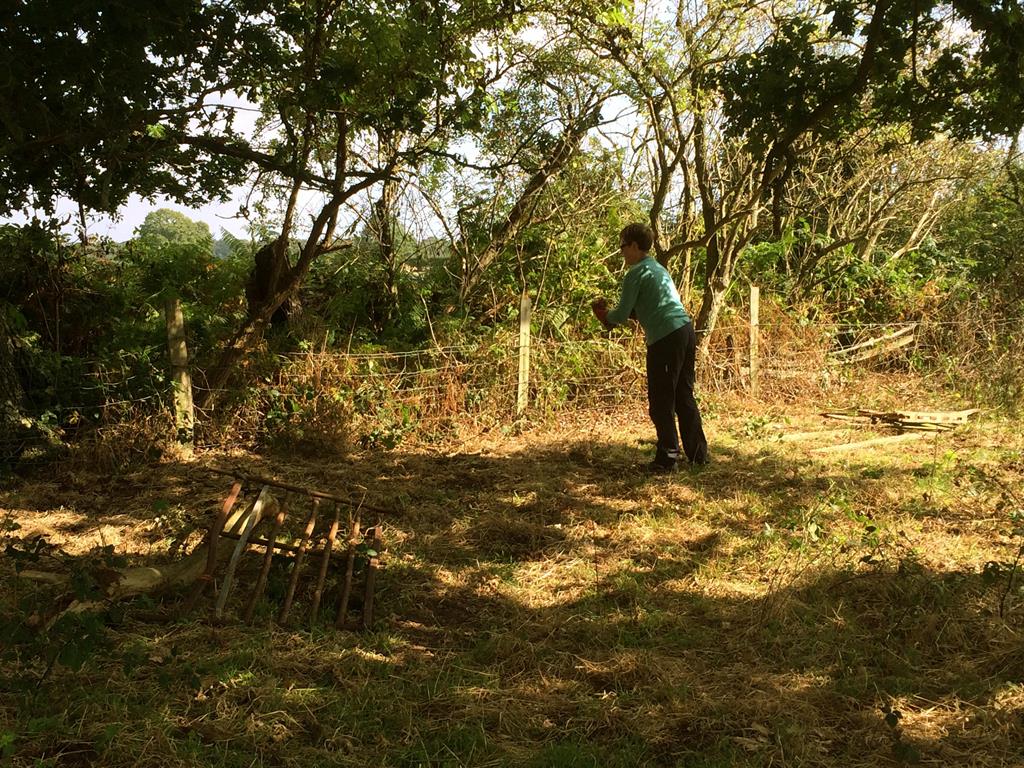 Once found a sizeable amount of barbed wire and stock fencing was cleared and bundled for David, the assistant Ranger who accompanied the task with his dog Pickle, to dispose of.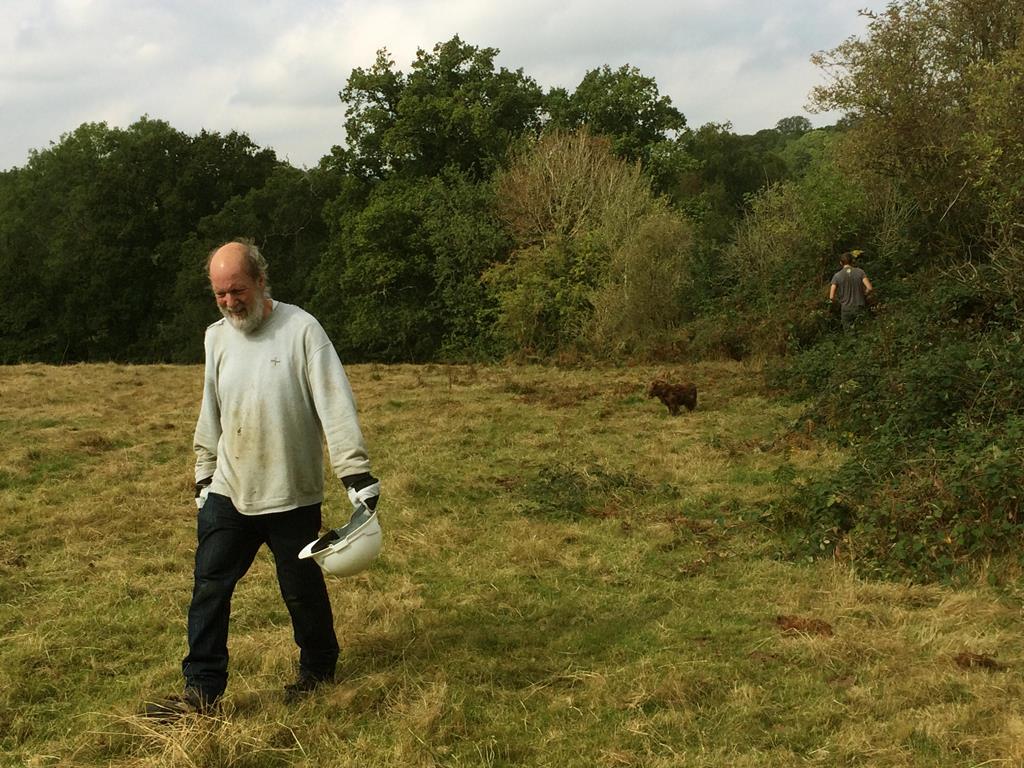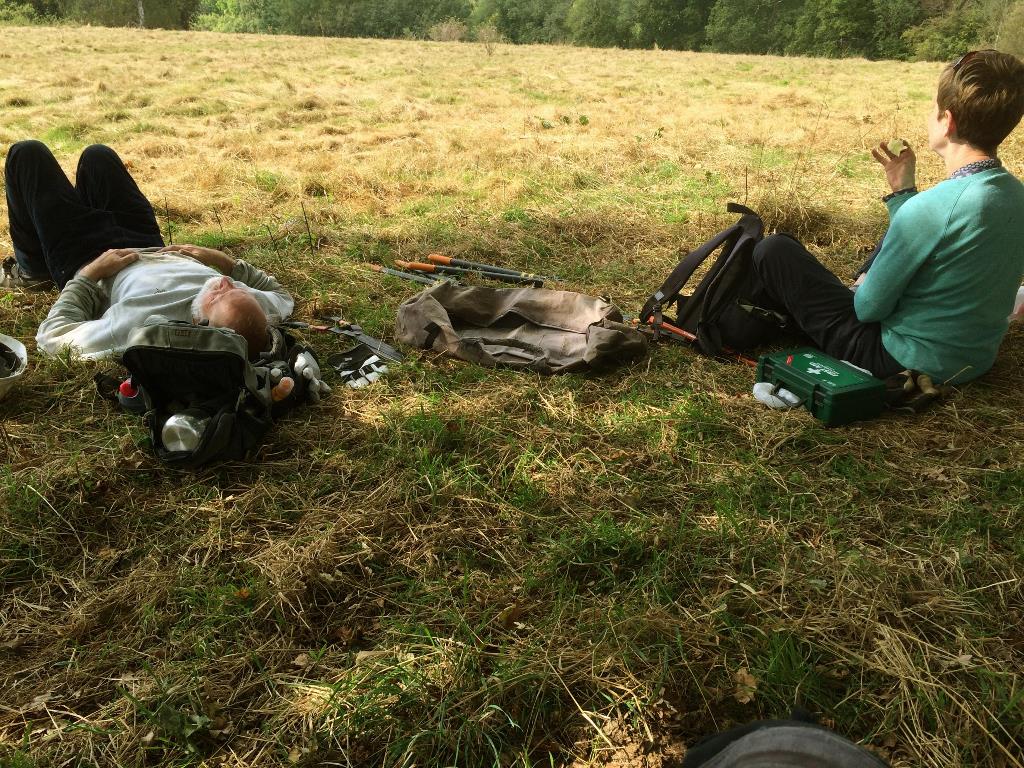 A well deserved break!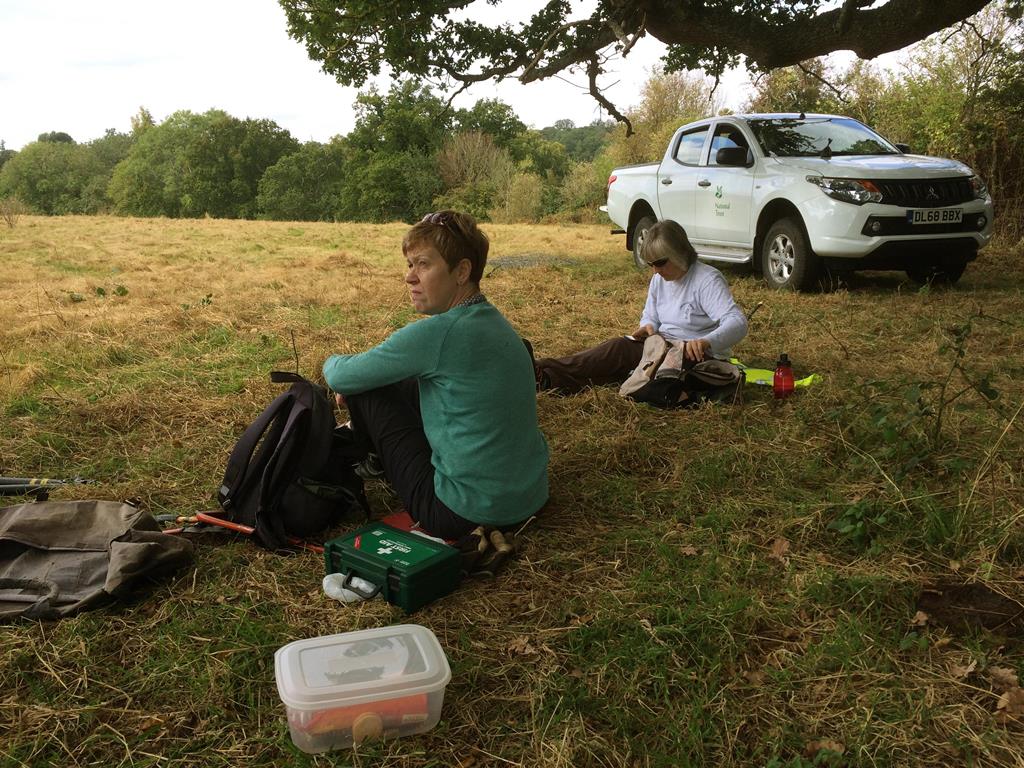 Updated: Thursday, 23rd September 2021
Photographs: David Hume