CROW (Conserve Reading on Wednesdays)
Wednesday, 27th July 2016
Hosehill Lake, Theale ~ Path maintenance and ragwort pulling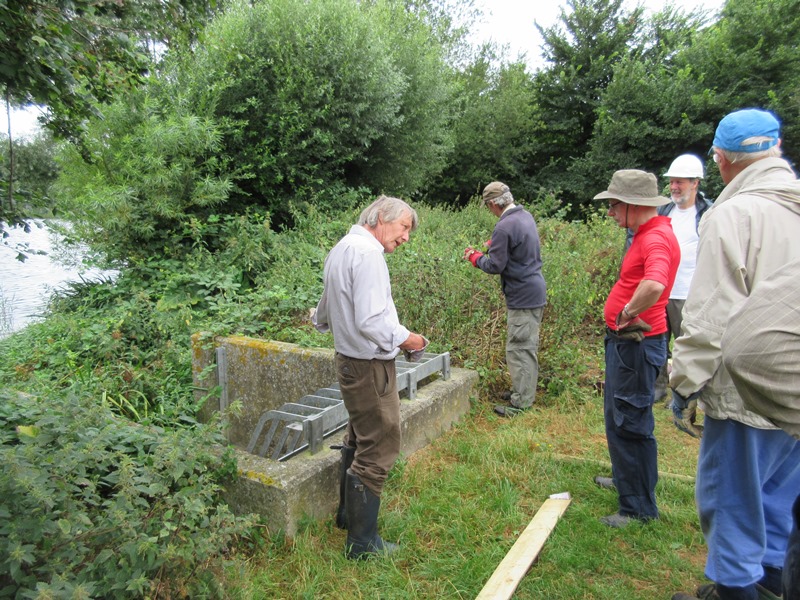 Construction tasks tend to commence with a discussion on the best way to proceed and this task when we were to install railings around the culvert via which water leaves the lake, was no exception.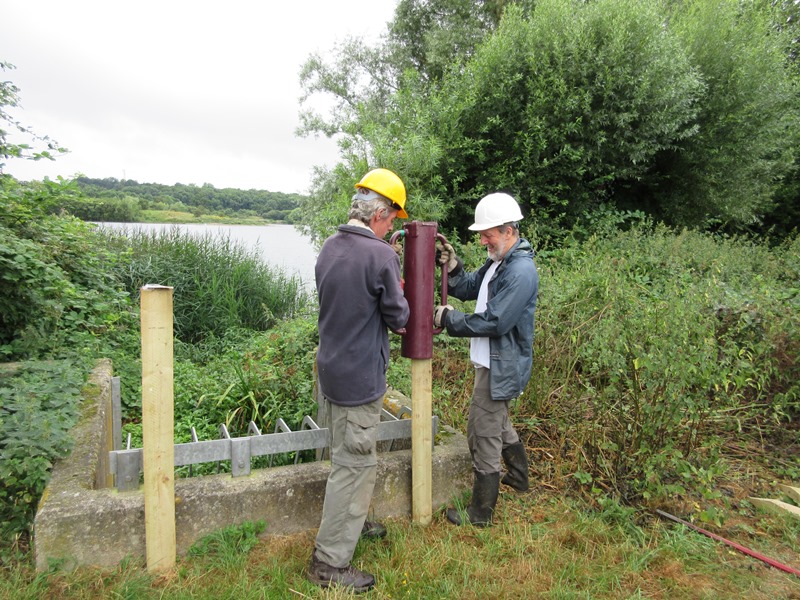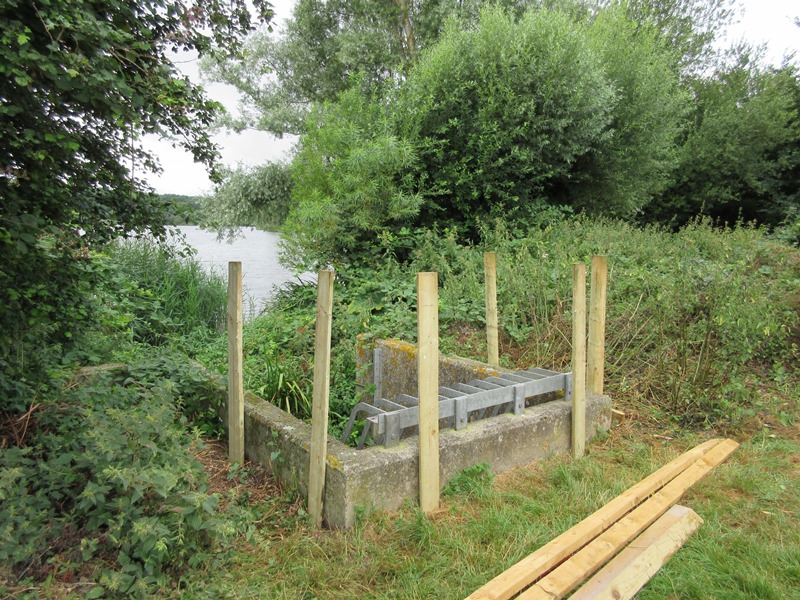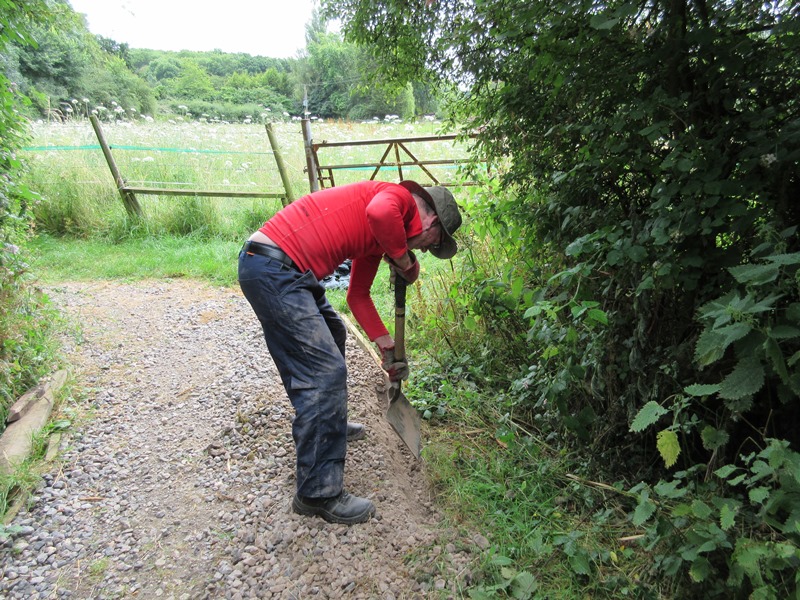 While work at the culvert continued elsewhere on the site the wooden edging to a section of path had been damaged and was to be replaced.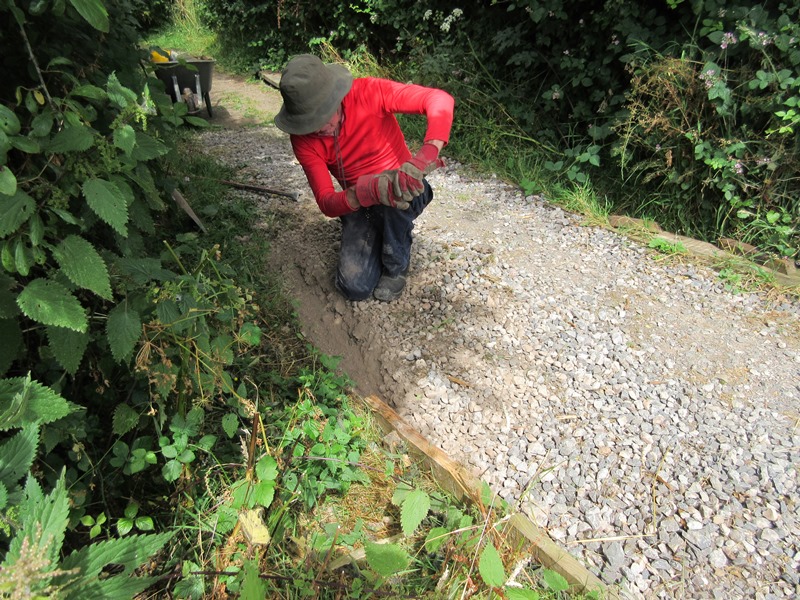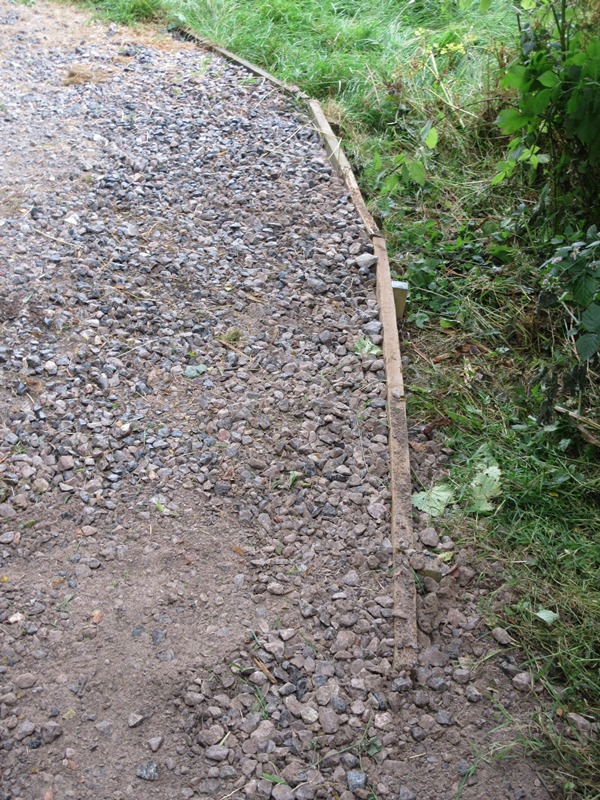 By lunchtime the edge had been replaced .....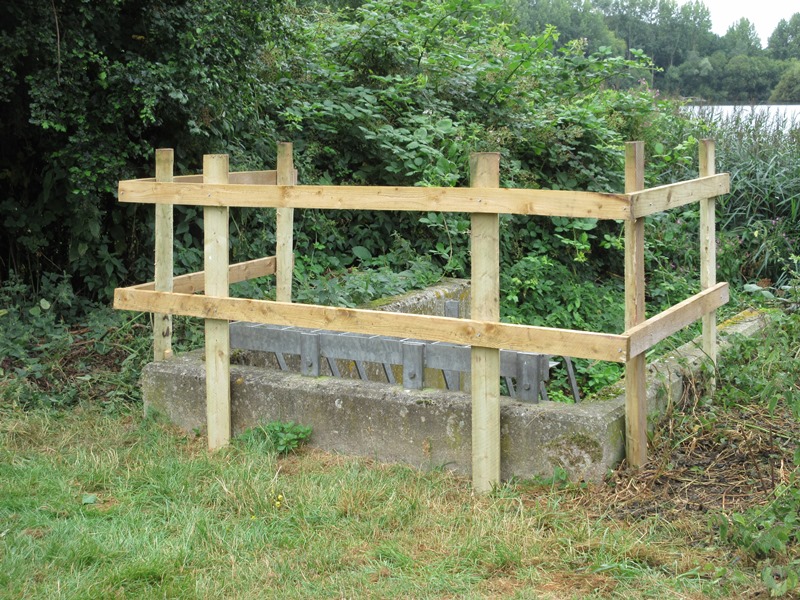 ..... and the railings around the culvert were complete.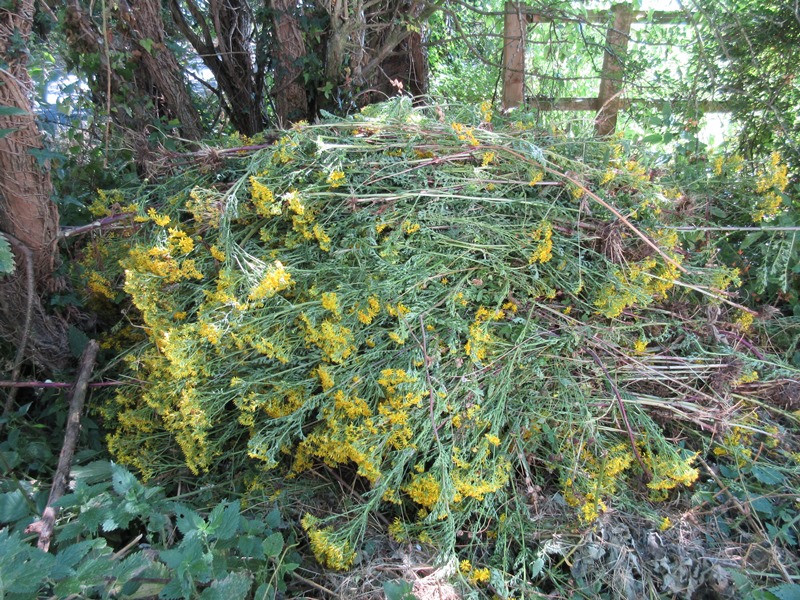 While most of the group had spent the morning working on the culvert and path, the remainder were clearing ragwort from the meadow all of which had been removed and was now stacked.
While the older ash trees continue to look healthy, more of the younger trees show signs of the impact of dieback.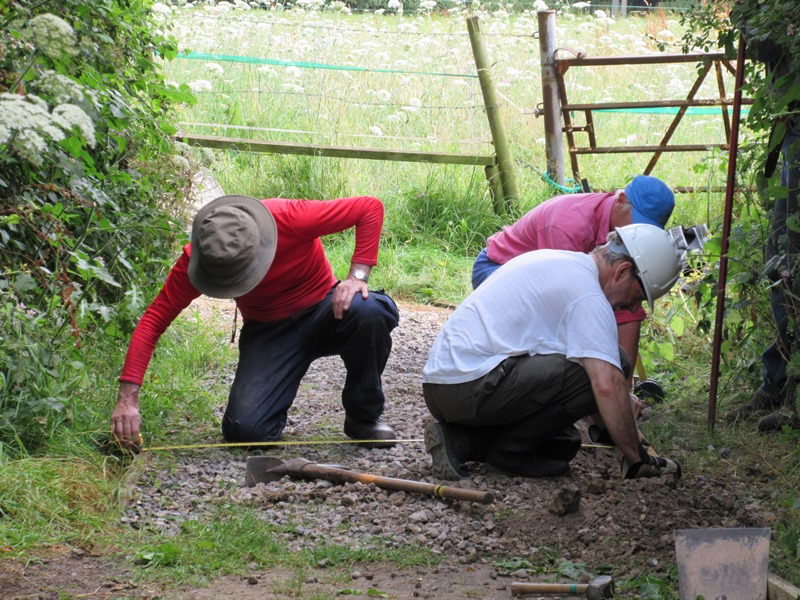 In the afternoon it was decided to extend the path edging at the point where the repair had been made.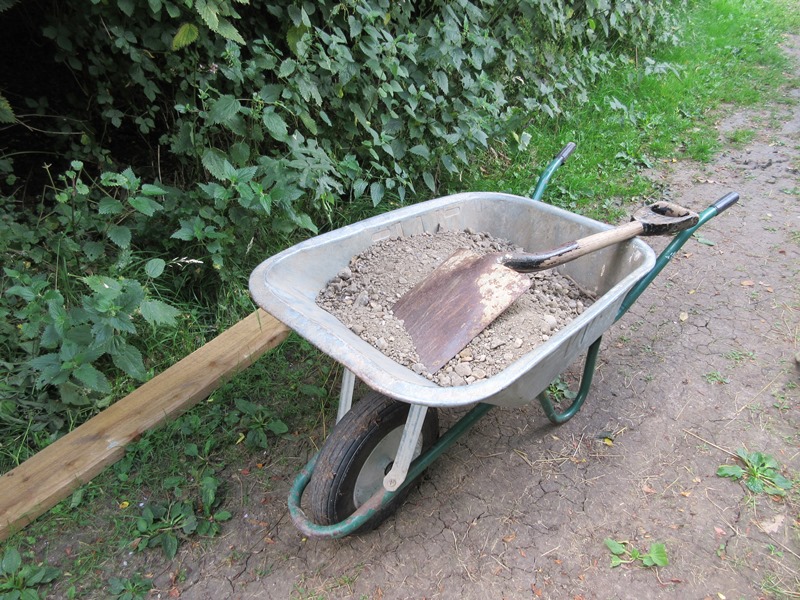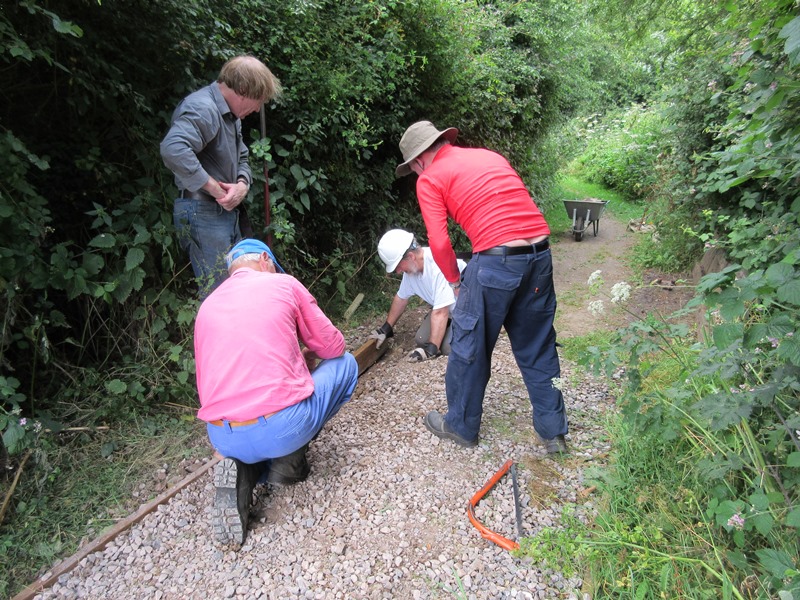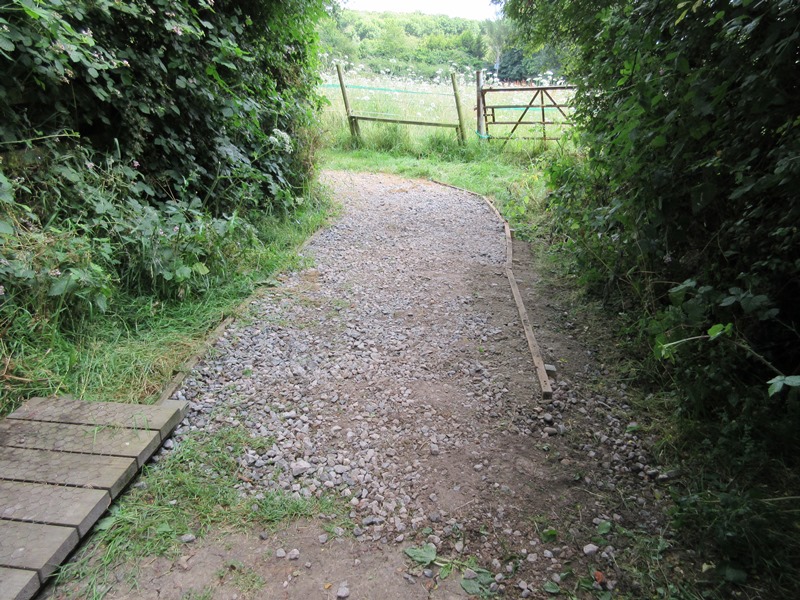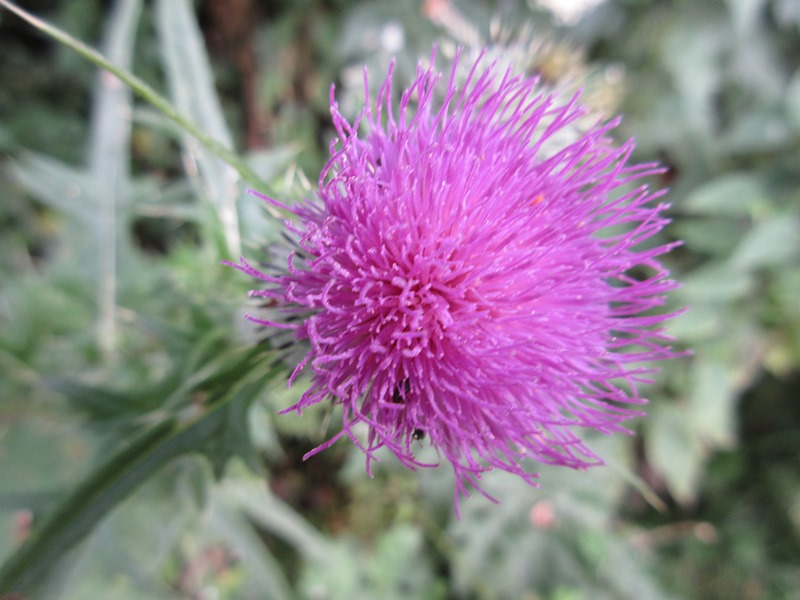 Created: Sunday, 31st July 2016
Photographs: Alan Stevens