CROW (Conserve Reading on Wednesdays)
Wednesday, 25th March 2015
Hosehill Lake, Theale ~ Scrub clearance, habitat piles, bonfire, etc.
Volunteers gather eager to learn what medley of tasks are on offer.
Even the ponies seemed keen to participate.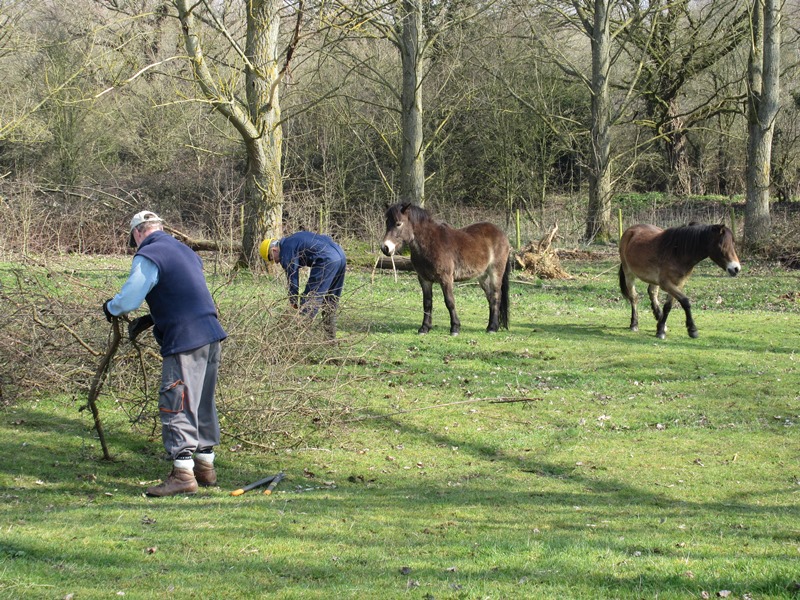 First on the agenda was burning the blackthorn we had cut the previous autumn.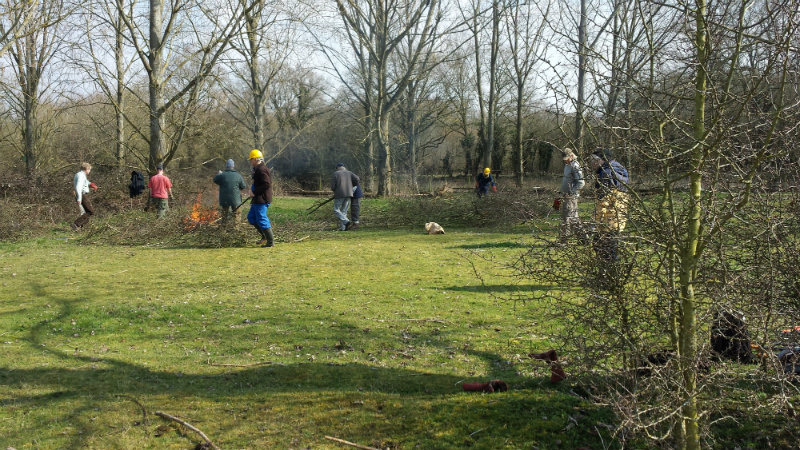 A good fire was a priority if for no other reason than to bake the potatoes for lunch (probably the last until autumn).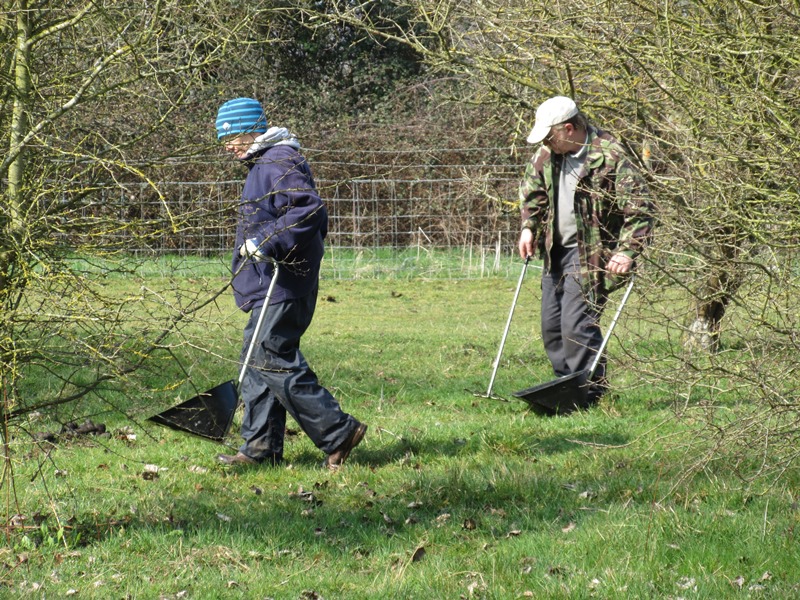 Another task was clearing up after the ponies.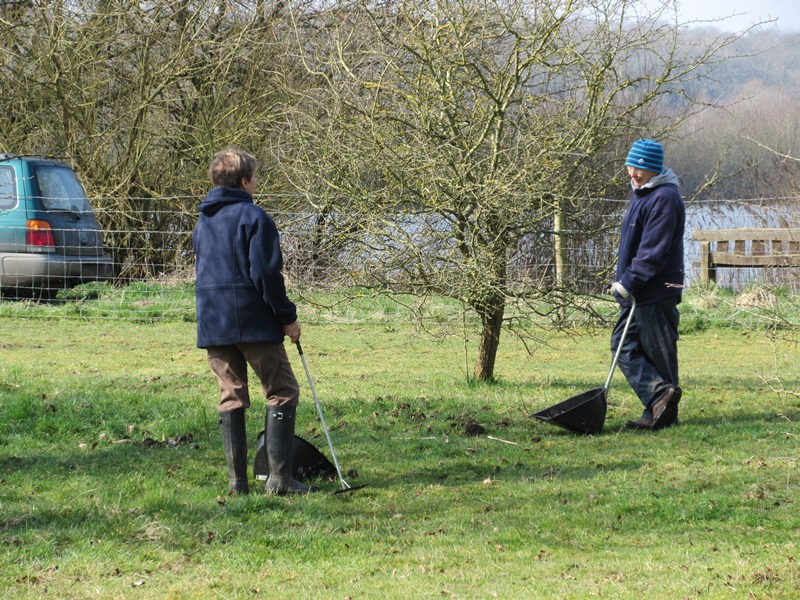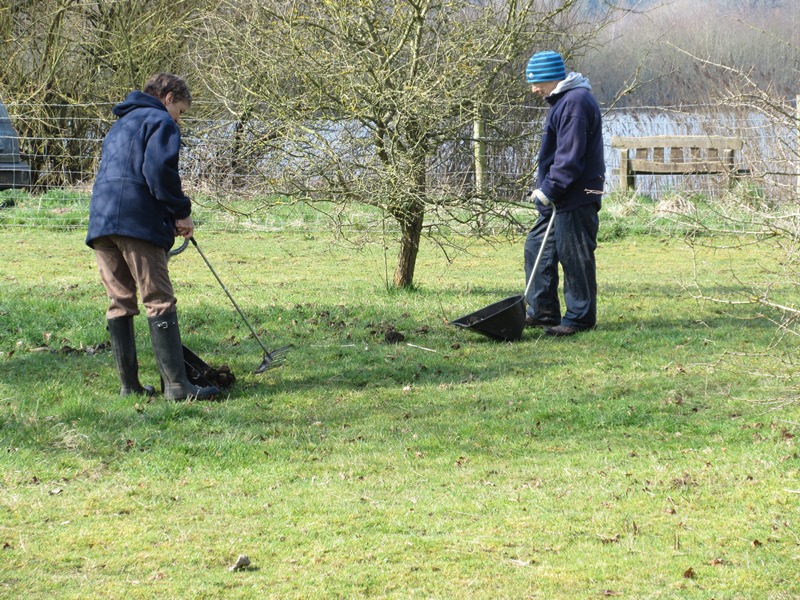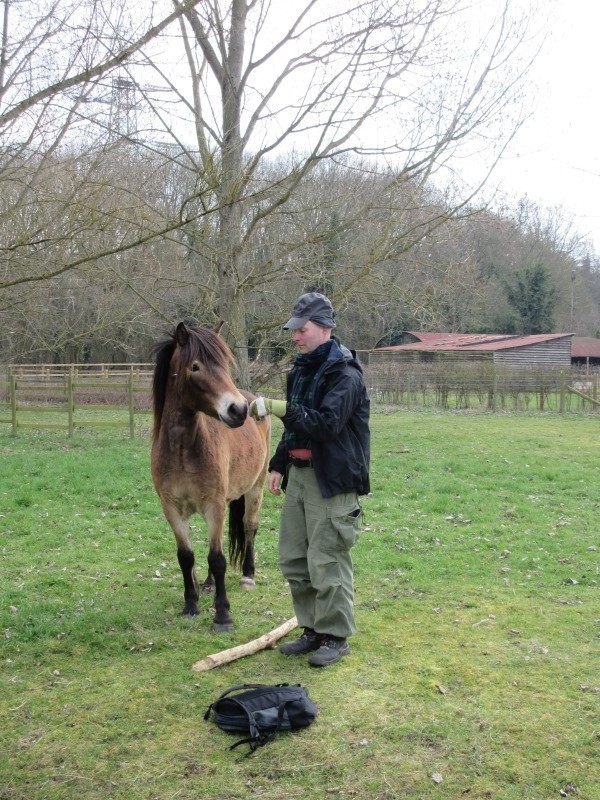 The ponies were determined to join in.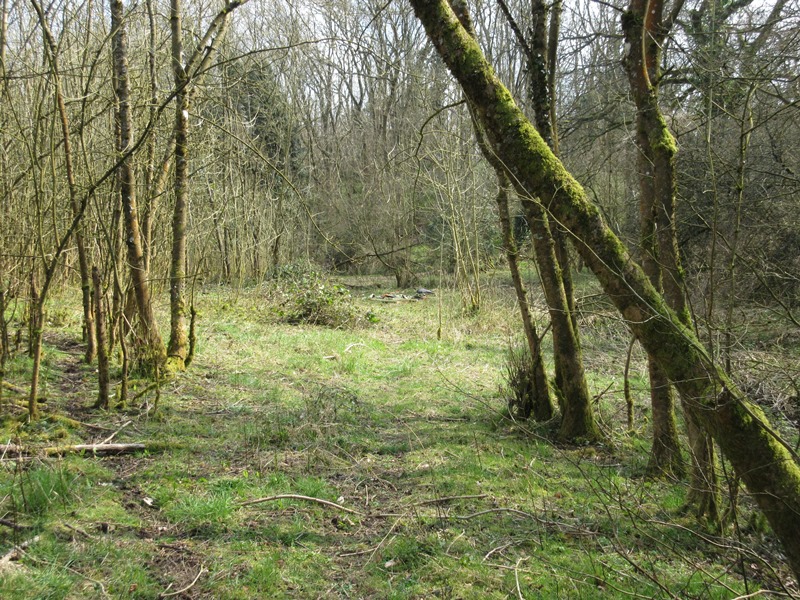 The Mire where we cleared overgrowing bramble and thinned the ash in the wooded area beyond.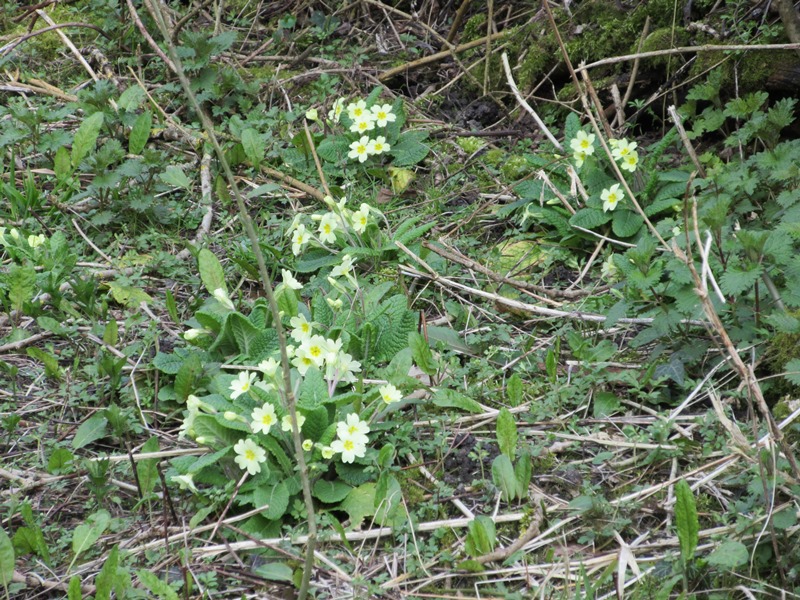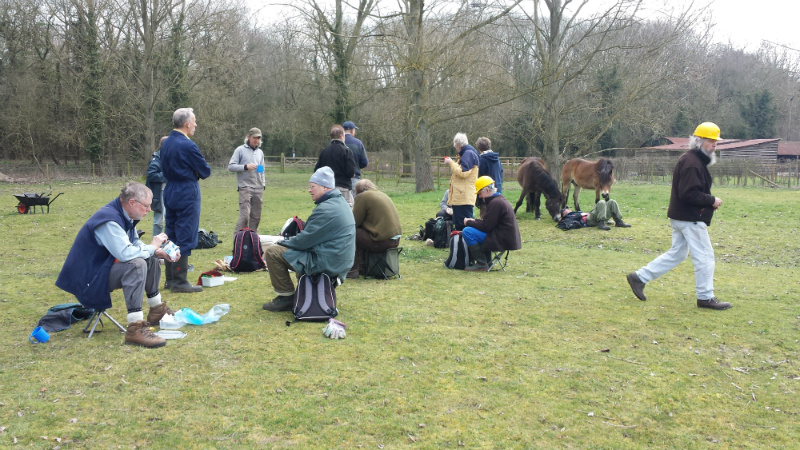 Lunch .....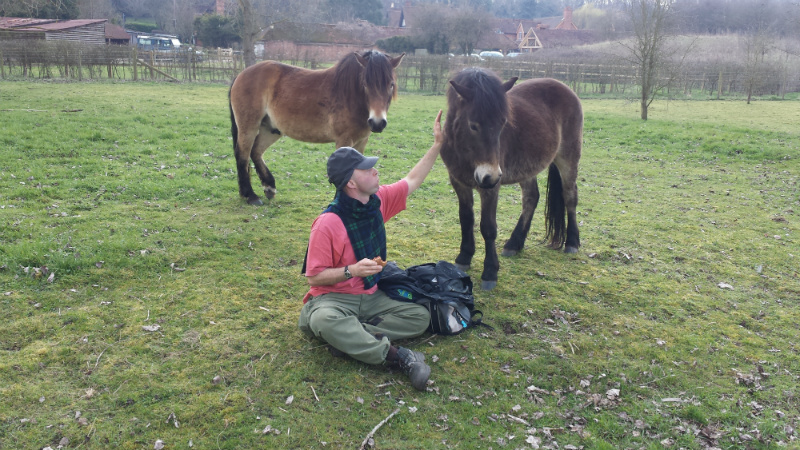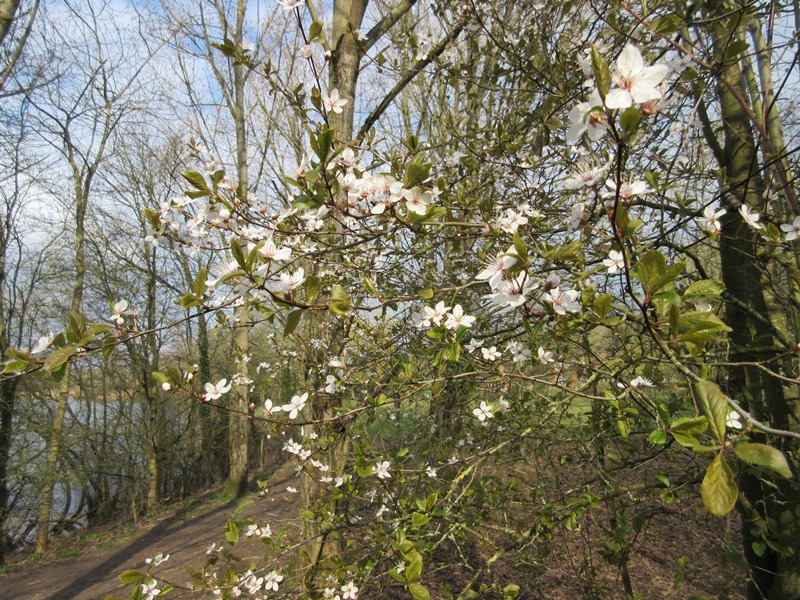 Blackthorn blossom in the woodland already showing signs of coming to an end.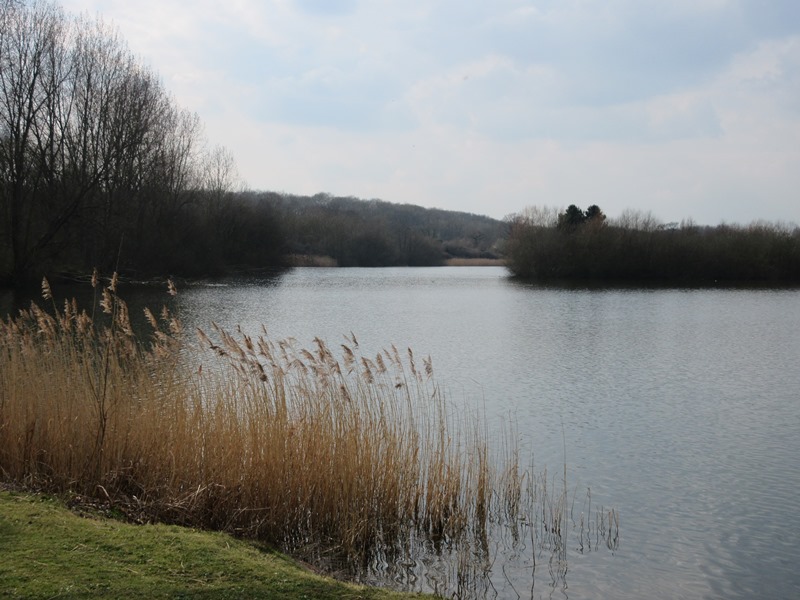 By the end of the day we had also worked on the Butterfly Bank, raking and creating a wildlife refuge.
Many thanks to all our volunteers whose efforts made the day a success.
Created: Thursday, 2nd April 2015
Photographs: Alan Stevens, John Lerpiniere