CROW (Conserve Reading on Wednesdays)
Wednesday, 24th June 2015
Hosehill Lake, Theale ~ Plant transects and meadow maintenance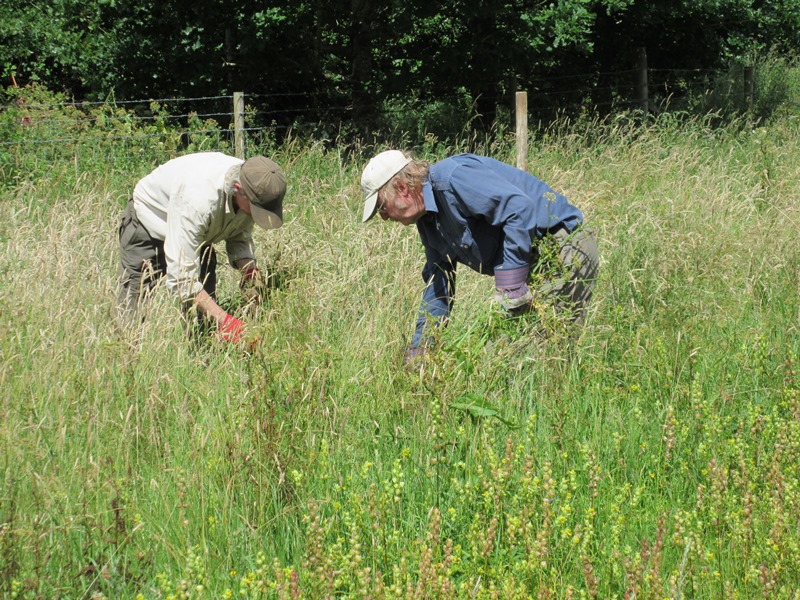 CROW's annual visit to the meadow to survey the flowers and other plants, and to cut back any plants threatening to invade the meadow. This year John was left to count while the rest of the group concentrated on clearing the Hemlock Water Dropwort (Dead Men's Fingers) which tends to grow along one edge of the meadow and is highly poisonous, together with dock and creeping thistle.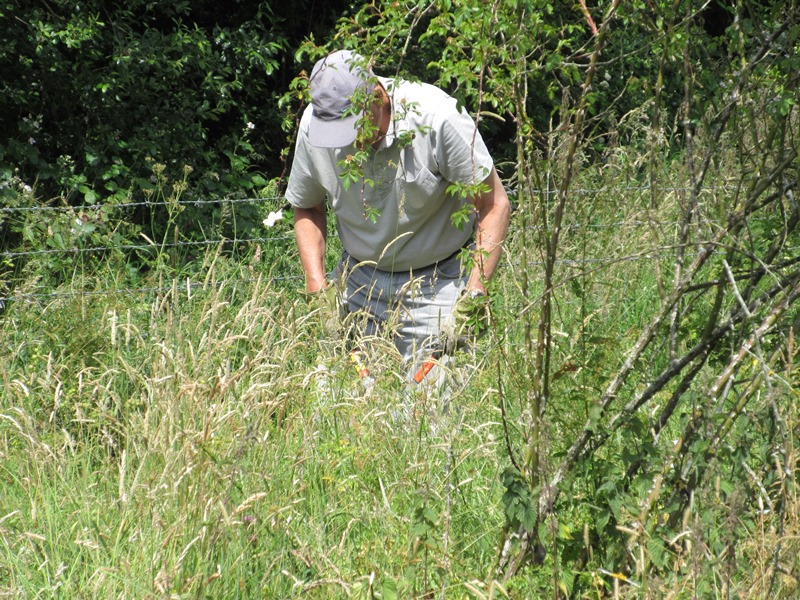 One notable feature this year was the abundance of Yellow Rattle across the whole meadow, in previous years this had only been found in patches. Yellow Rattle is a semi-parasitic plant which obtains sustenance from the roots of others particularly the more vigorous grasses, causing their growth to be suppressed and allowing other plants to flourish.
Damselflies.
By late morning our work in the meadow was complete and we move to 'The Mire' to do some path and glade clearance where this common toad.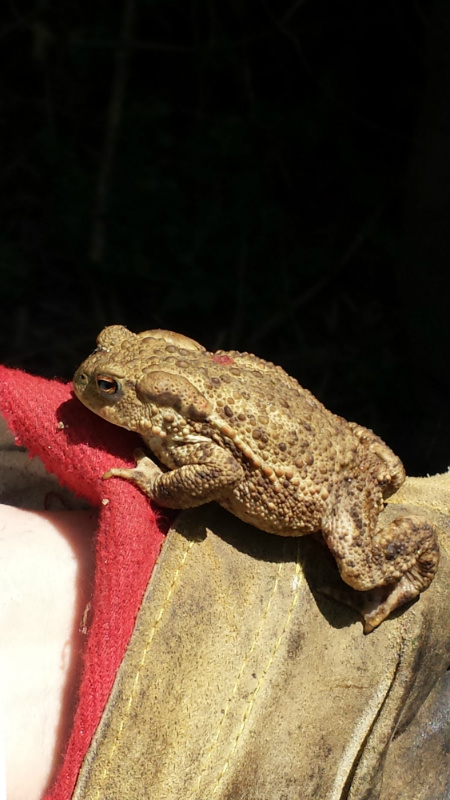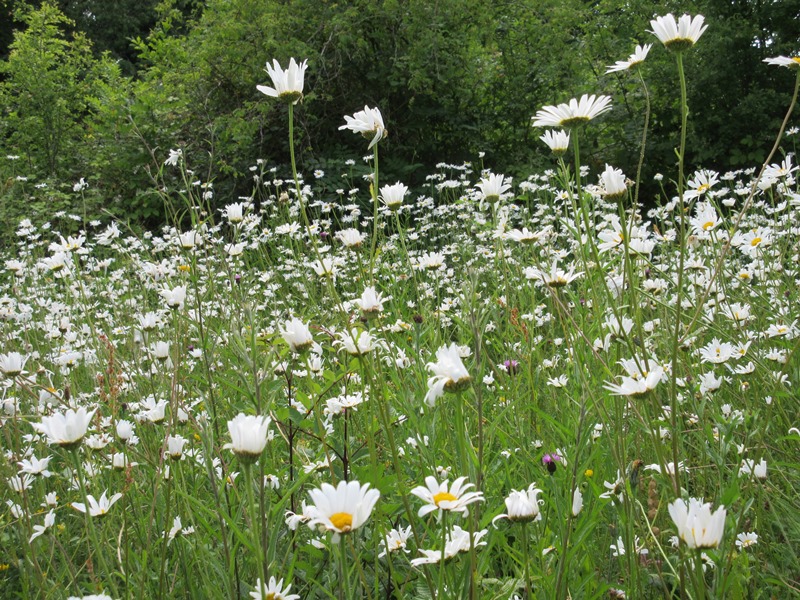 After a leisurely lunch and some further clearance we set off for a walk around the site which in winter can appear bleak but in summer is transformed by a profusion of lush growth such as here on the Butterfly Bank where the Ox-eye daisies were in full flower.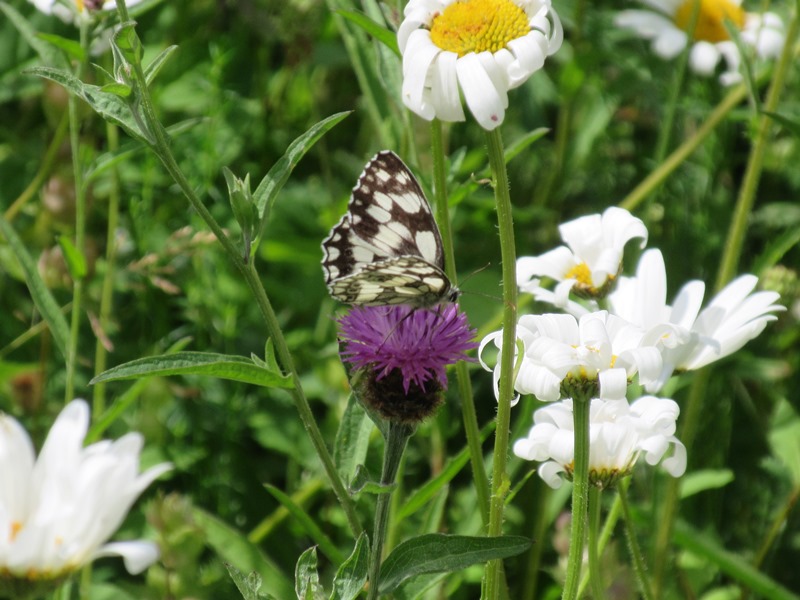 Marbled White butterfly feeding on Common Knapweed.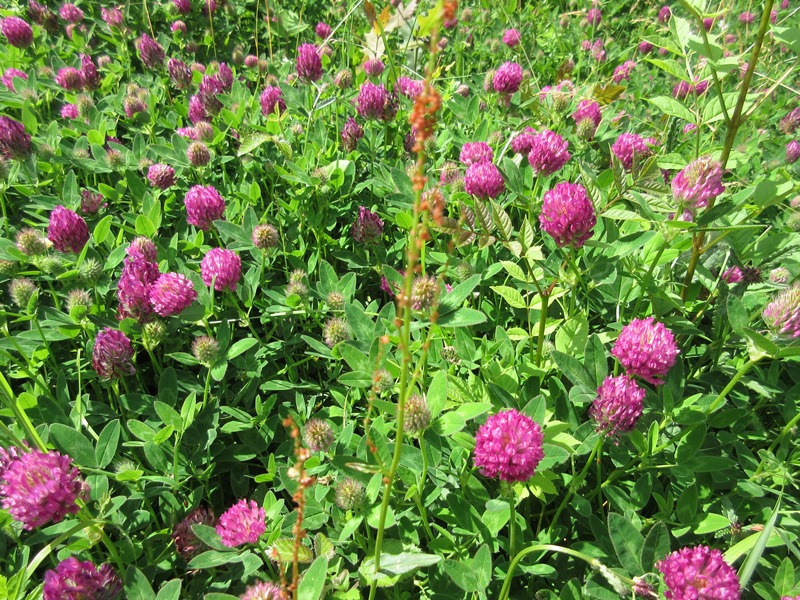 Red clover .....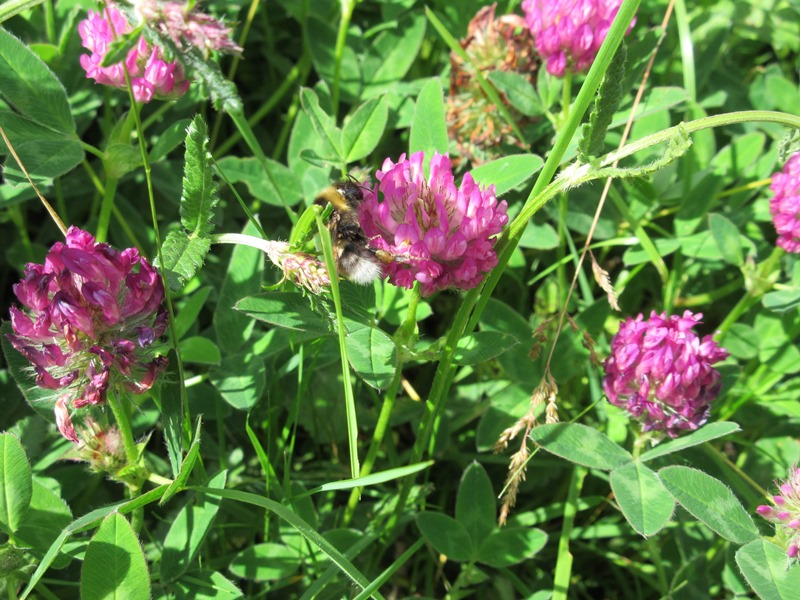 ..... much loved of bees.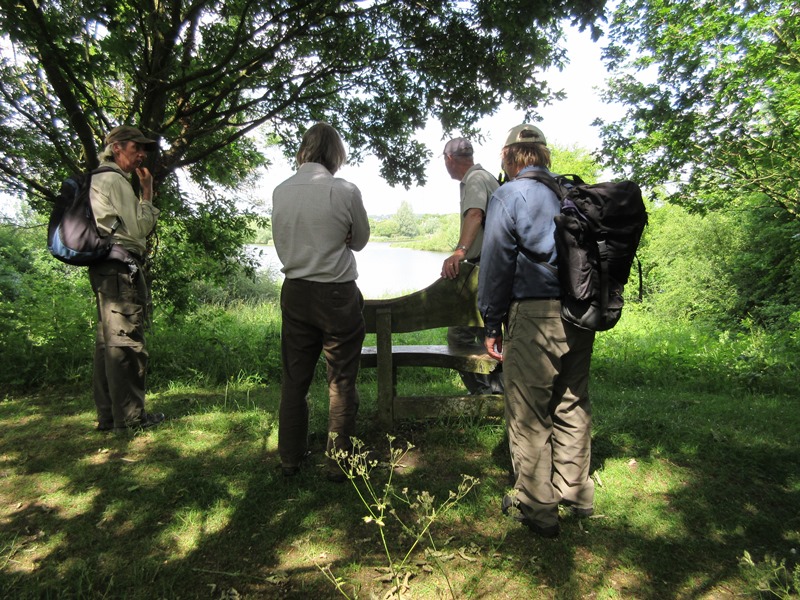 The group pause to view the lake.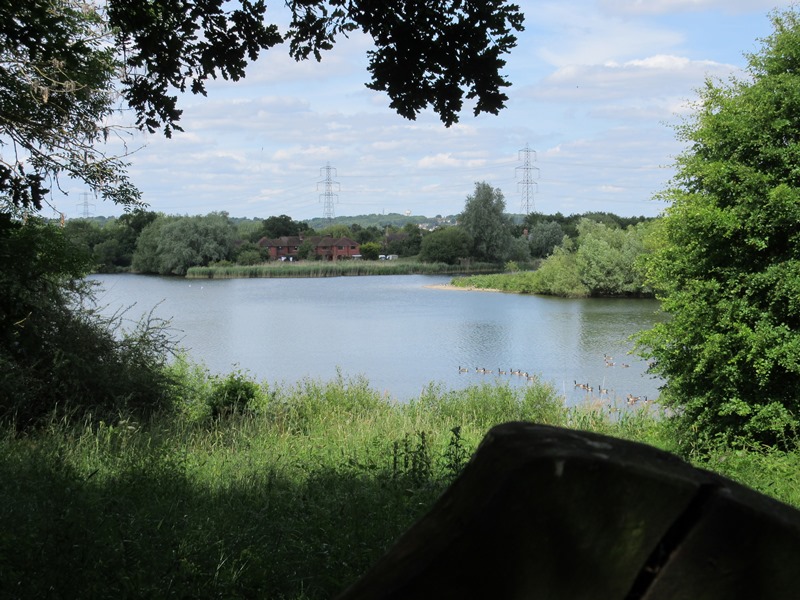 The view.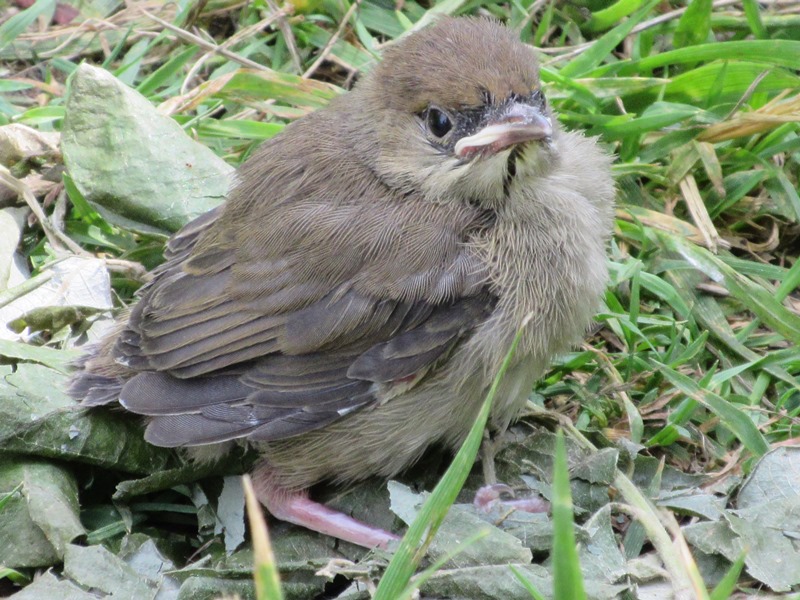 As we were about to depart this fledgling Blackcap attempted to join us but then decided to heed the alarm calls of an anxious parent and fluttered off in to the nearby bushes.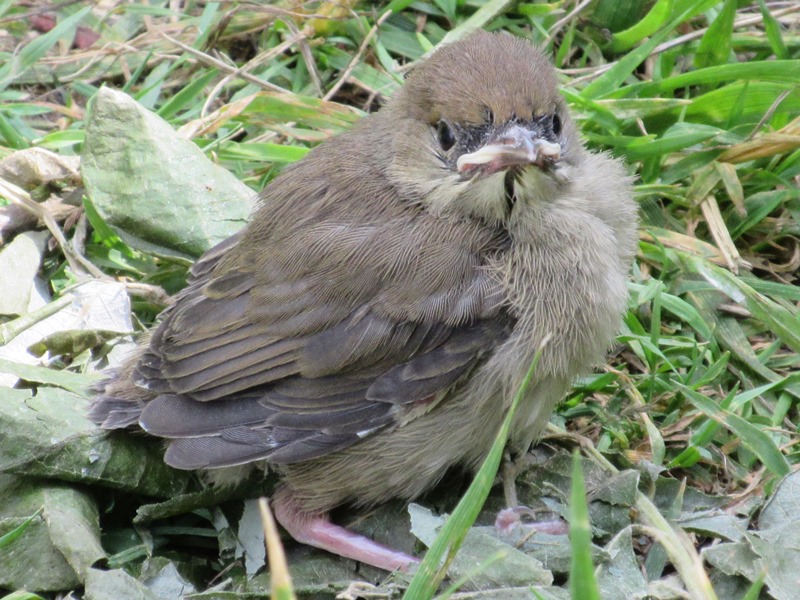 Volunteers for the day, Peter, Marcus, John, David, Dave and Alan.
Created: Friday, 26th June 2015
Photographs: Alan Stevens, John Lerpiniere