CROW (Conserve Reading on Wednesdays)
Wednesday, 26th September 2018
Hosehill Lake, Theale ~ Meadow raking and scrub clearance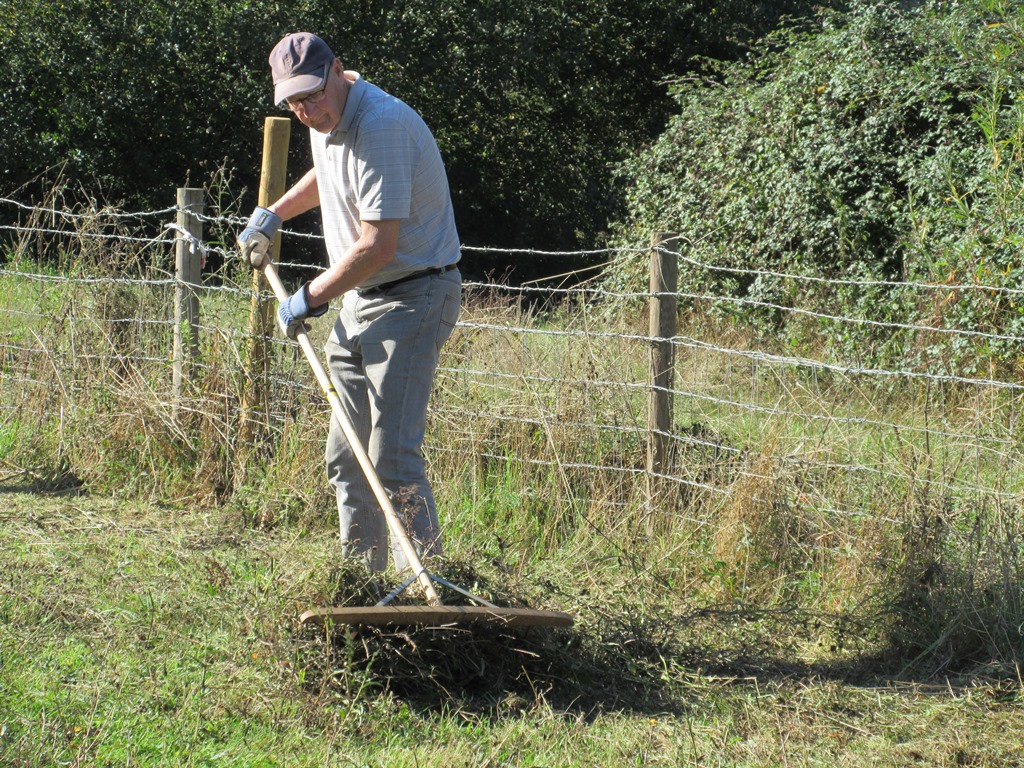 Start of day, raking section of meadow mown the previous day.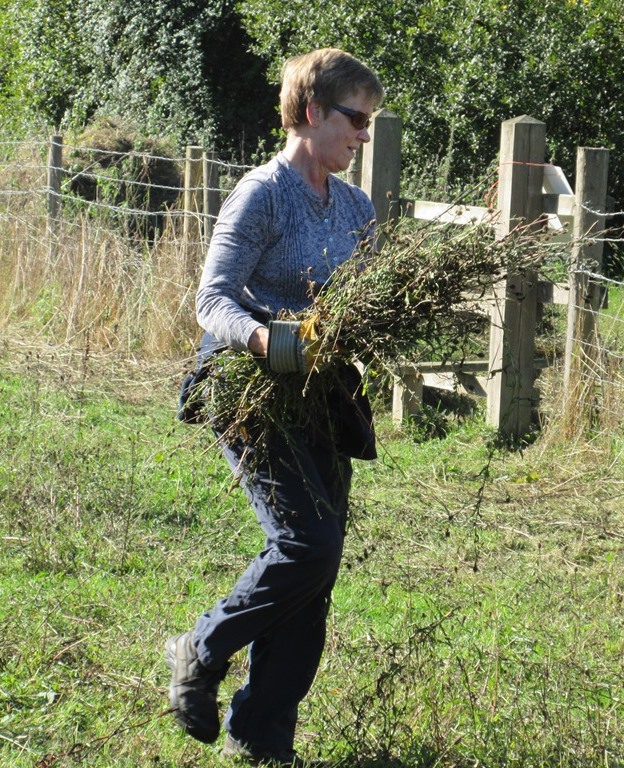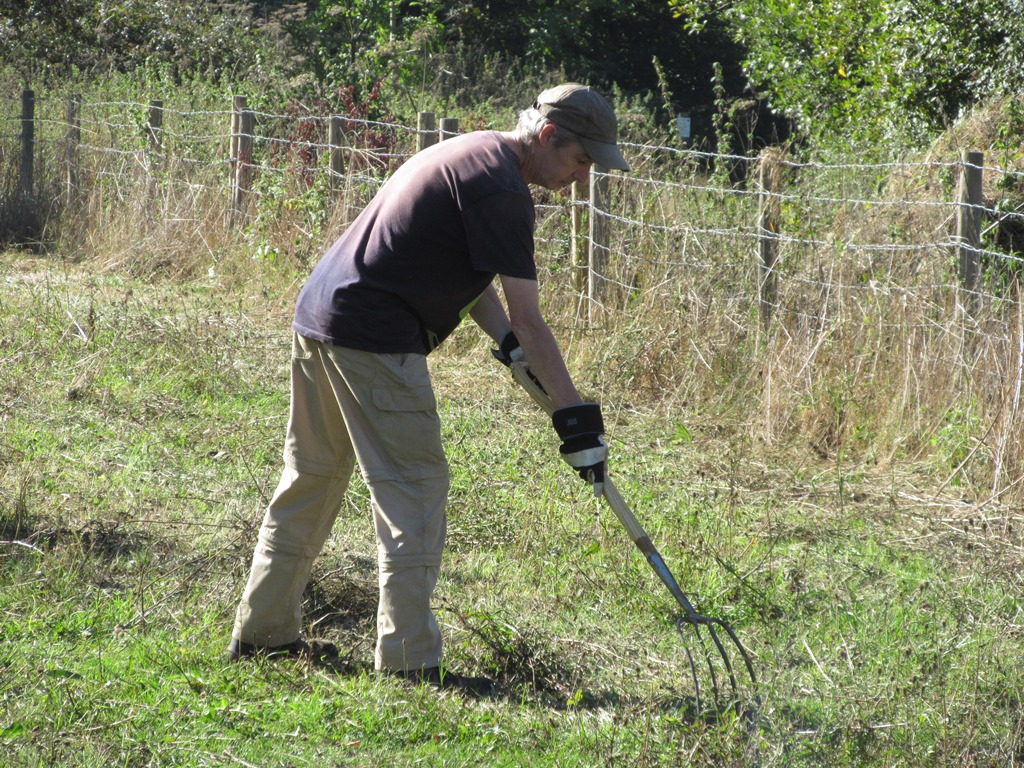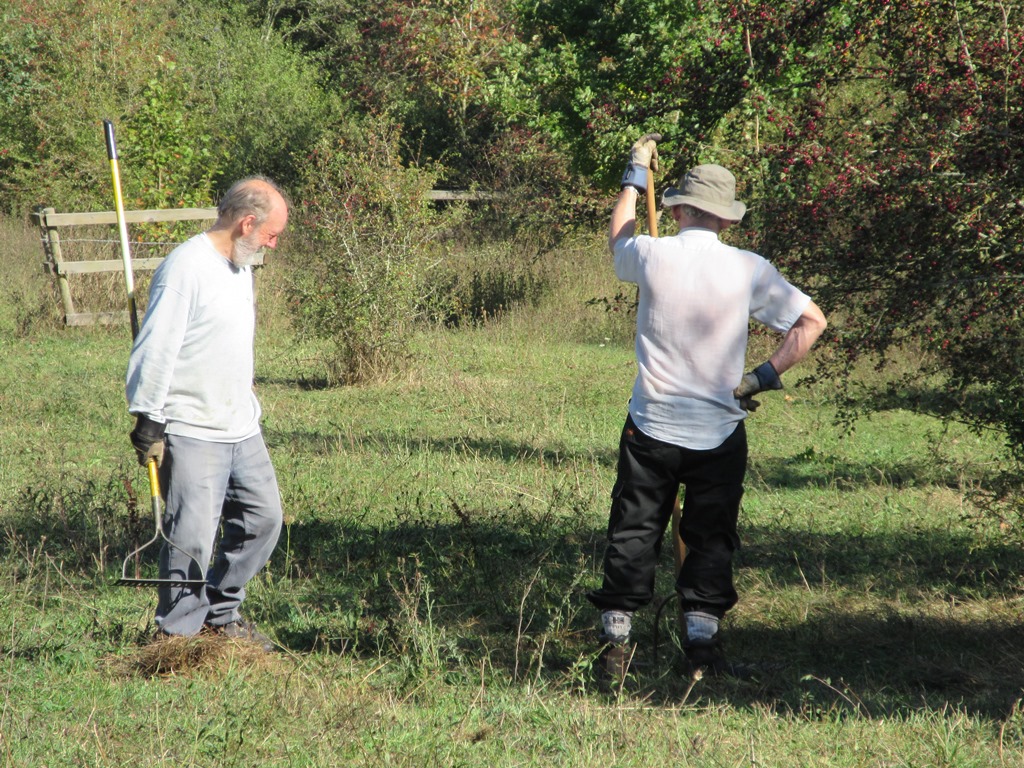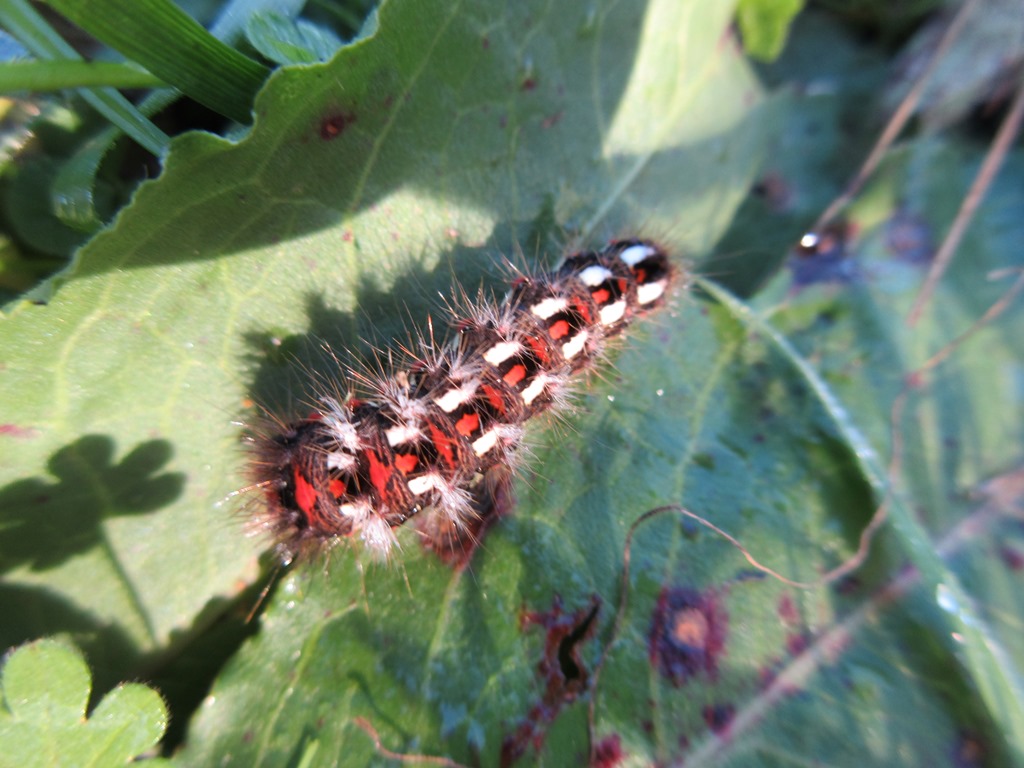 Caterpillar possibly of the Knot Grass moth.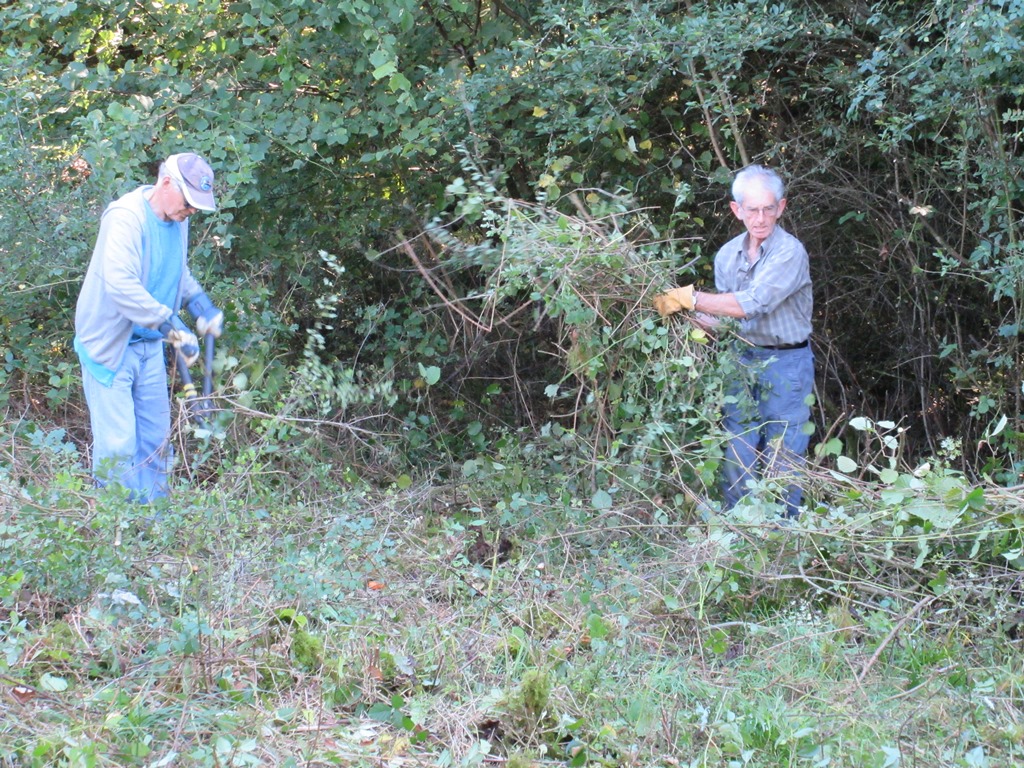 With raking complete and coffee break over it was time to tackle scrub on the 'butterfly bank'.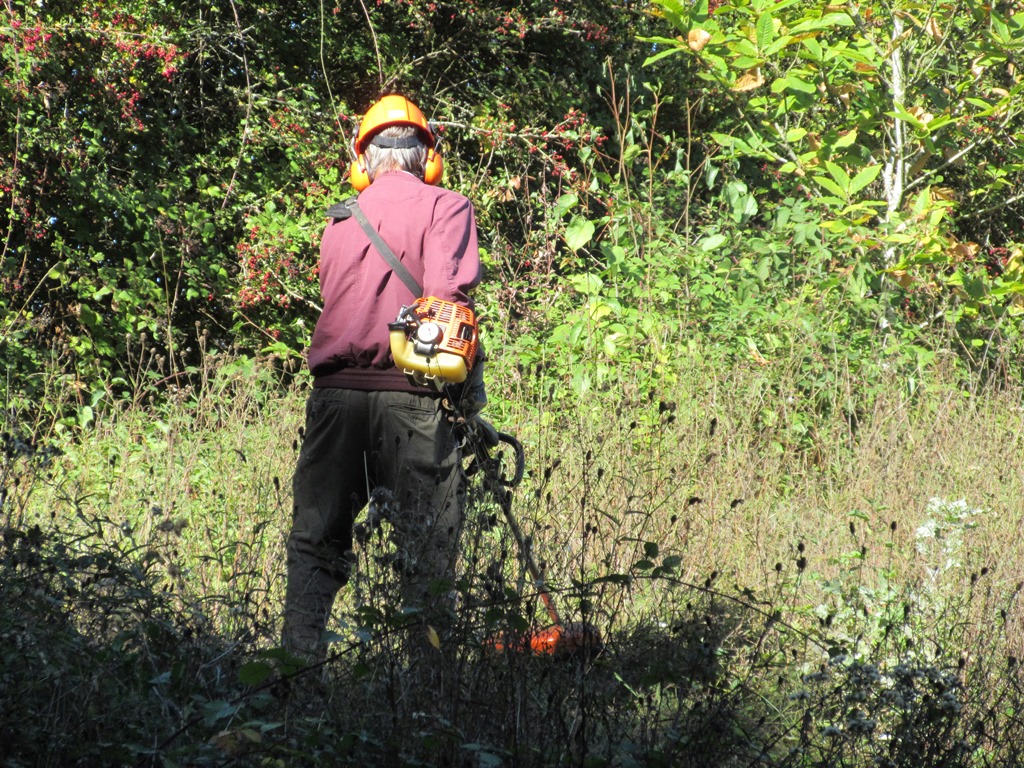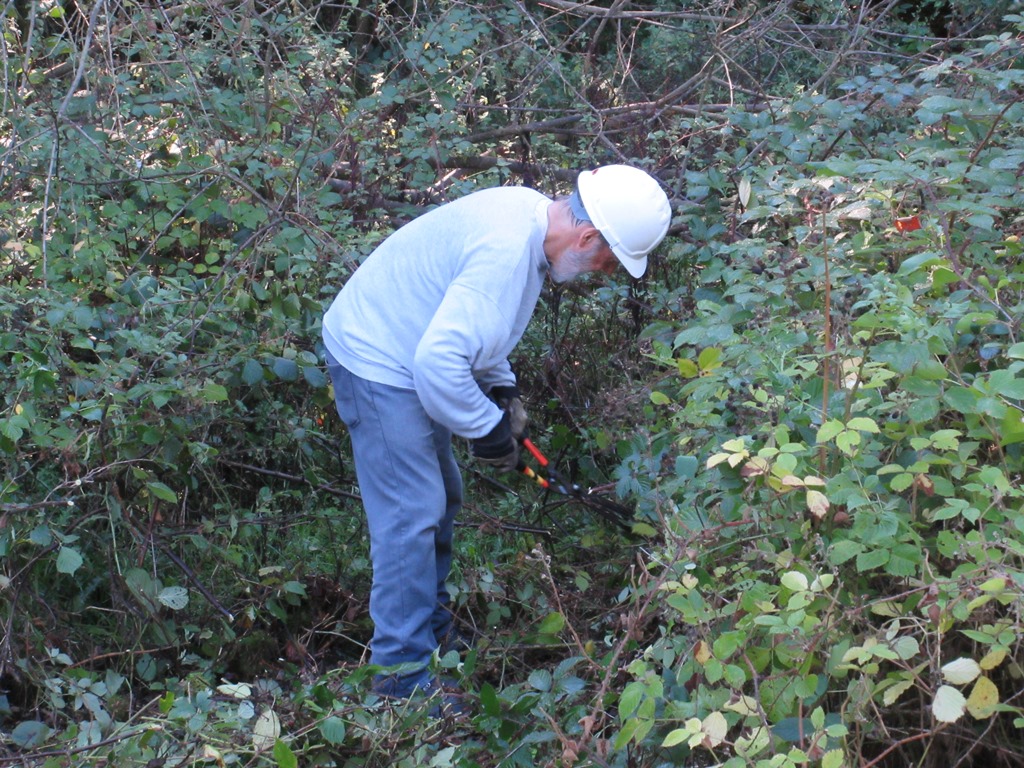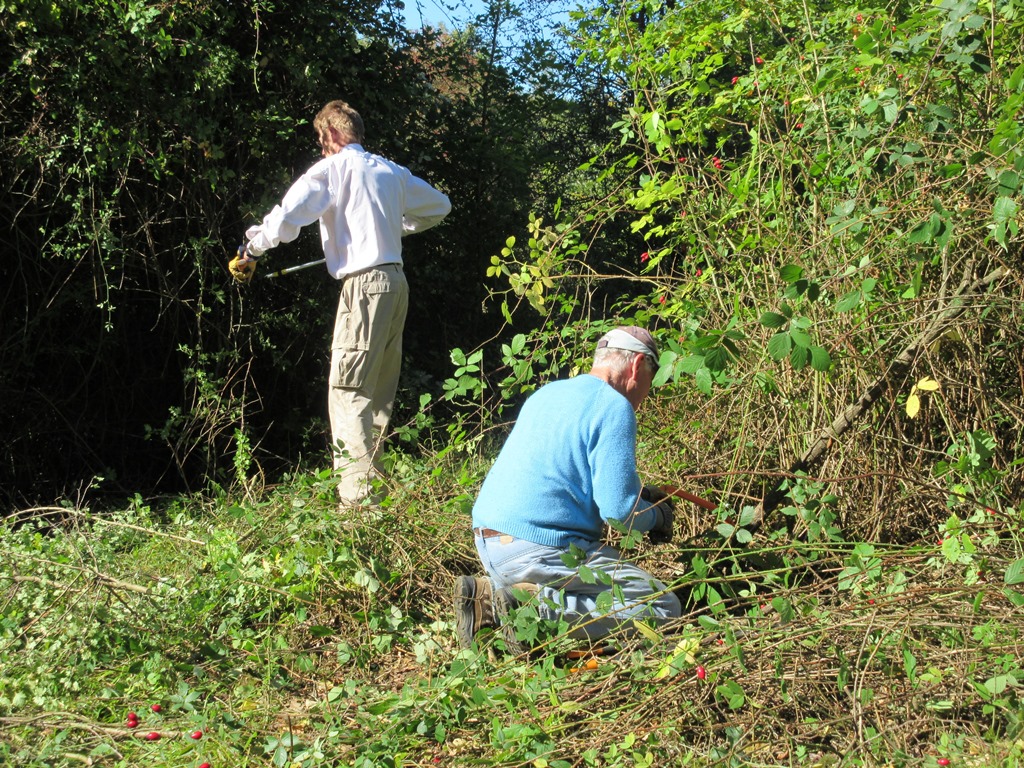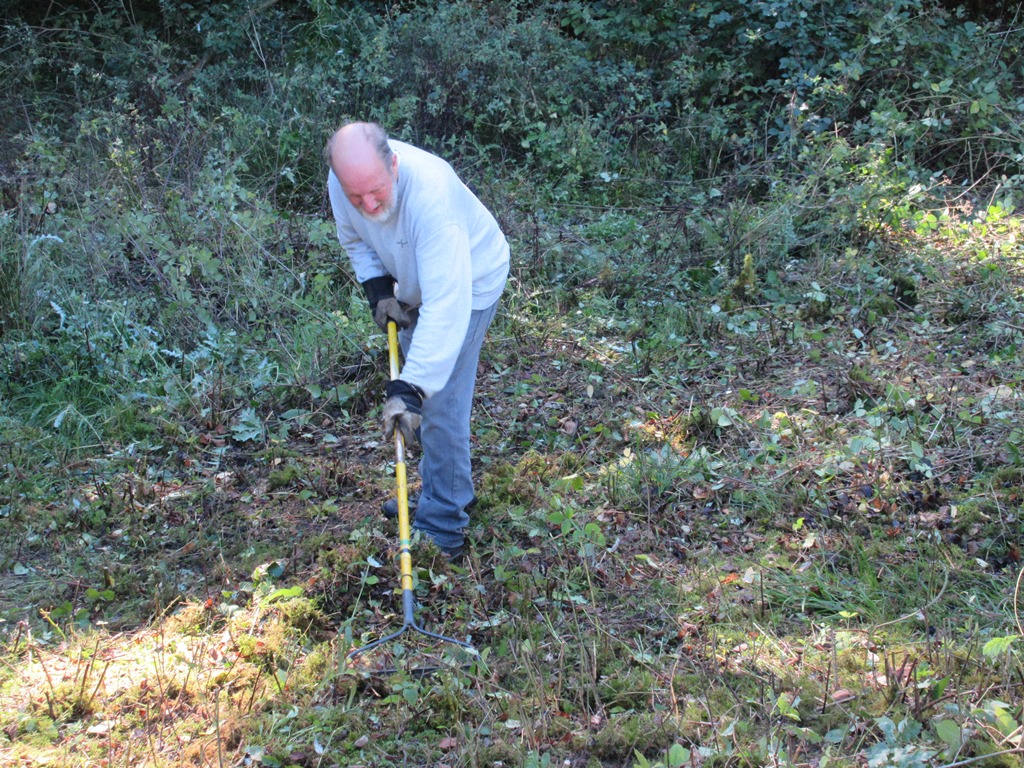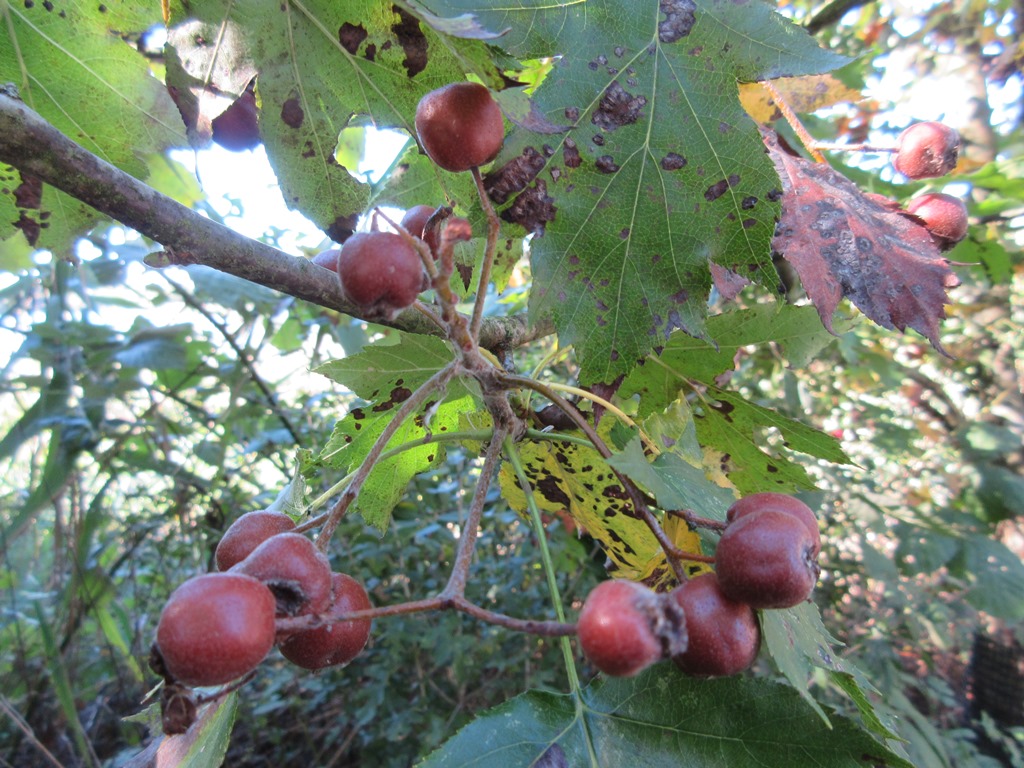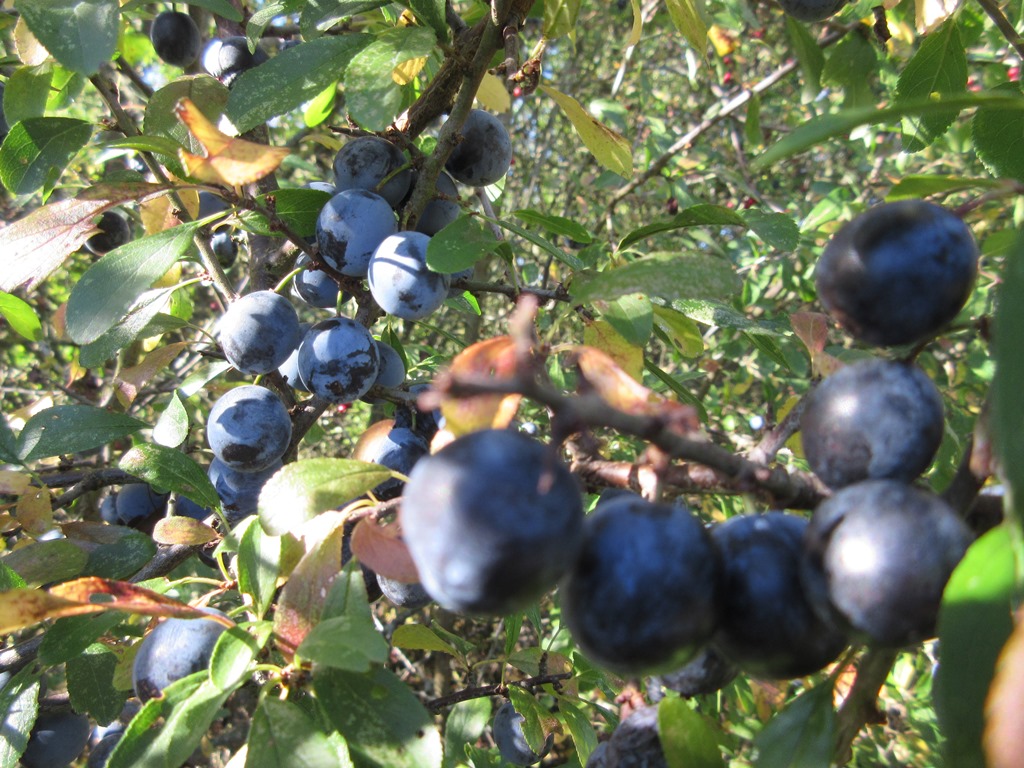 Fruit of wild service (chequers), blackthorn (sloes) and hawthorn (haws).
Created: Thursday, 27th September 2018
Photographs: Alan Stevens