CROW (Conserve Reading on Wednesdays)
Wednesday, 21st February 2018
Hosehill Lake, Theale ~ Scrub clearance
Despite many visits to Hosehill this was the first occasion when the group was to venture out to the island where BBOWT had been clearing scrub.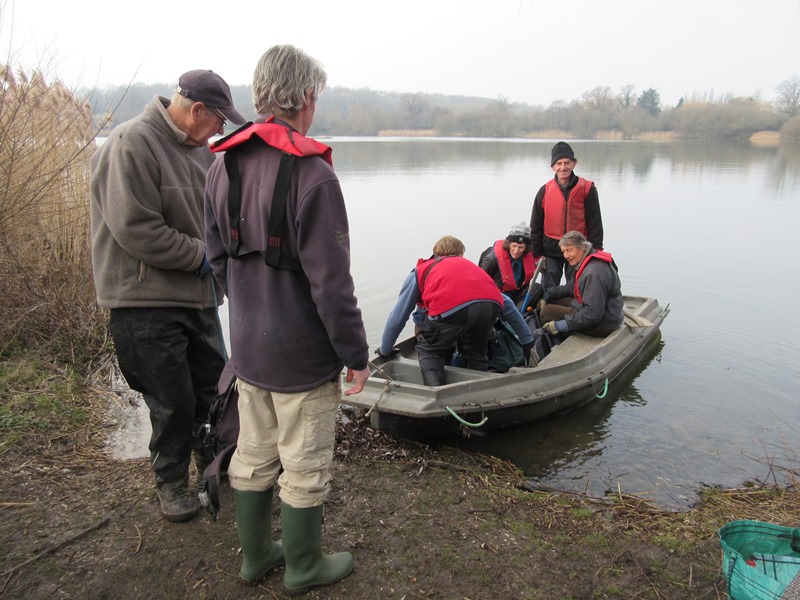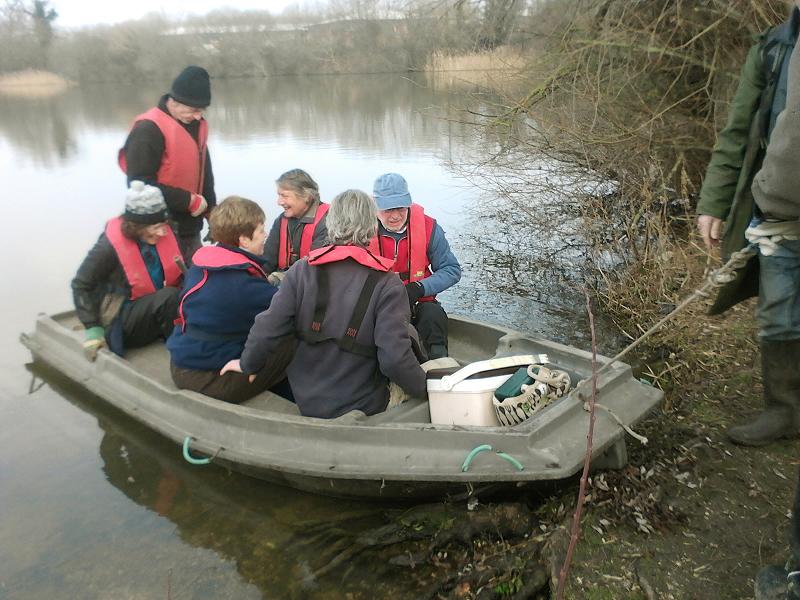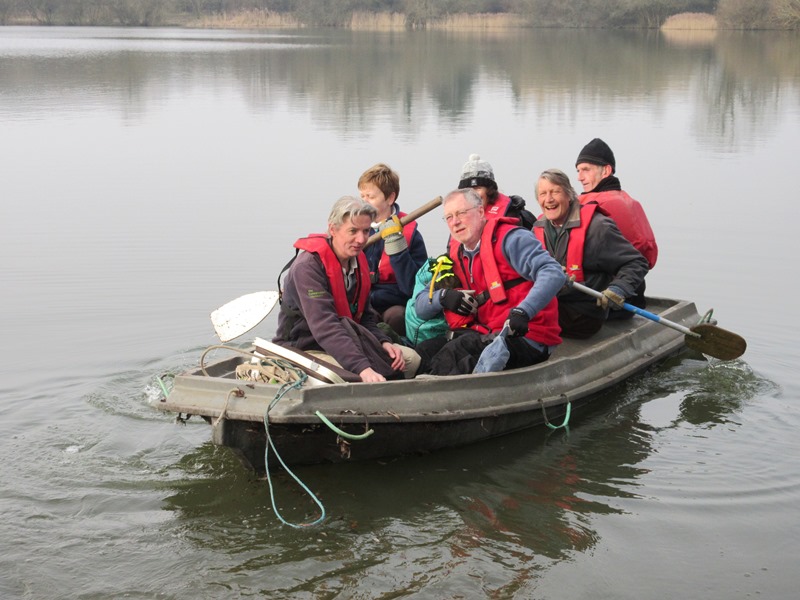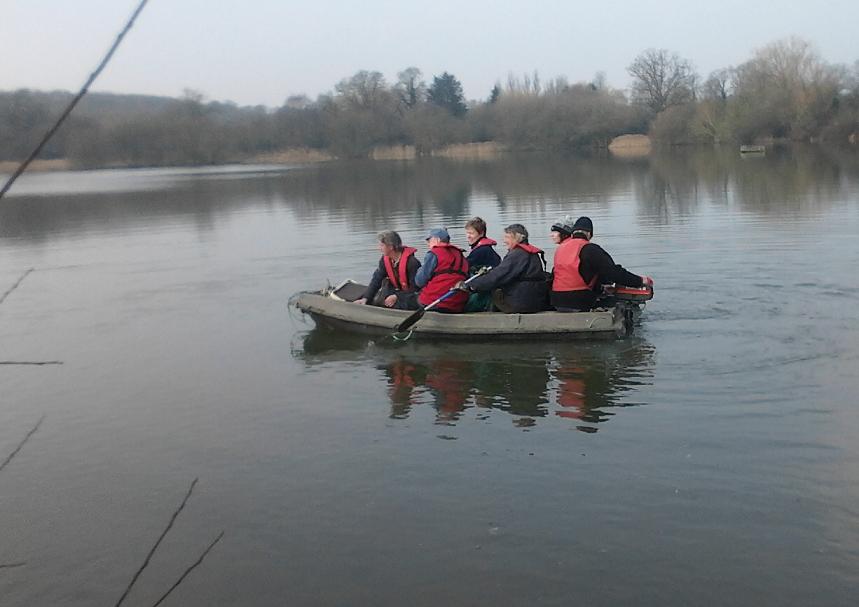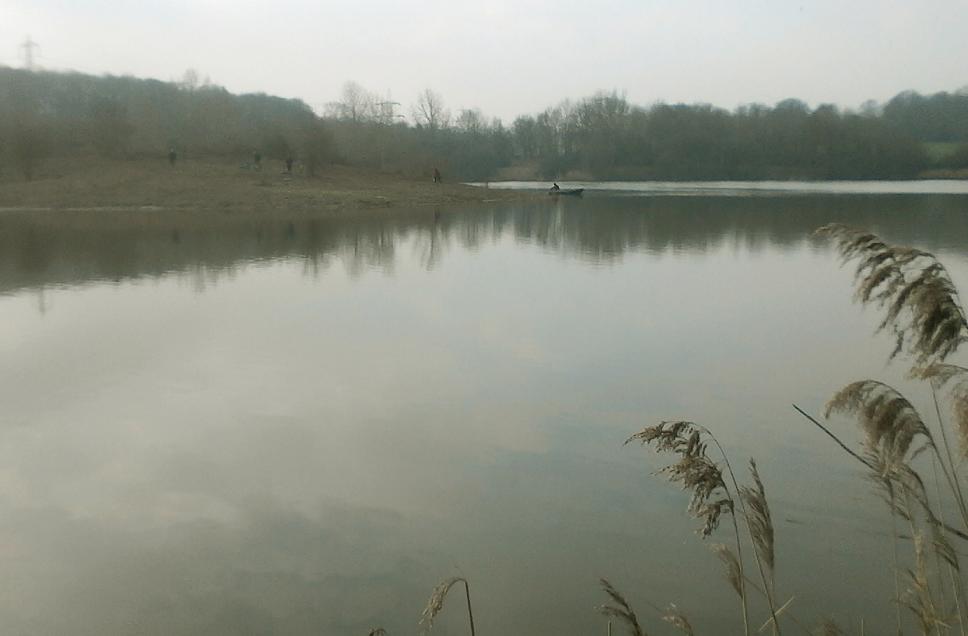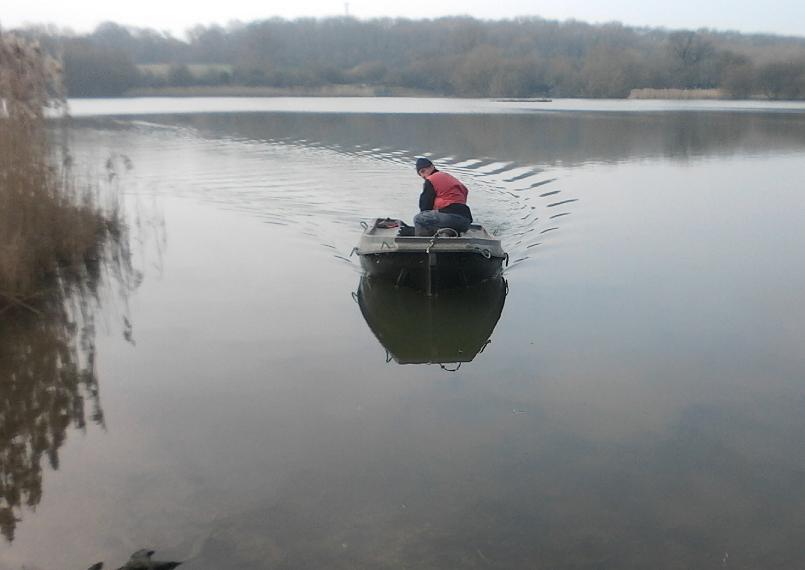 Transporting volunteers, tools and most importantly the tea kit involved a number of trips - three in total.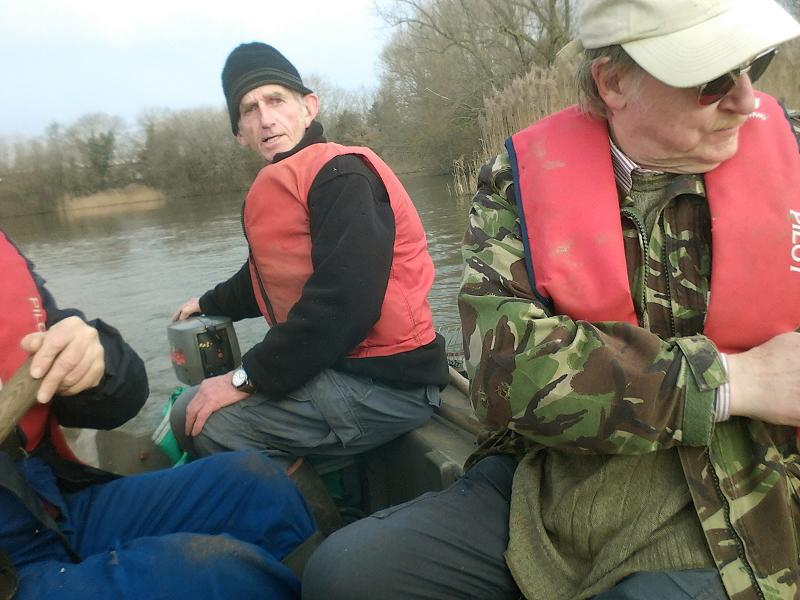 Trip two sets off .....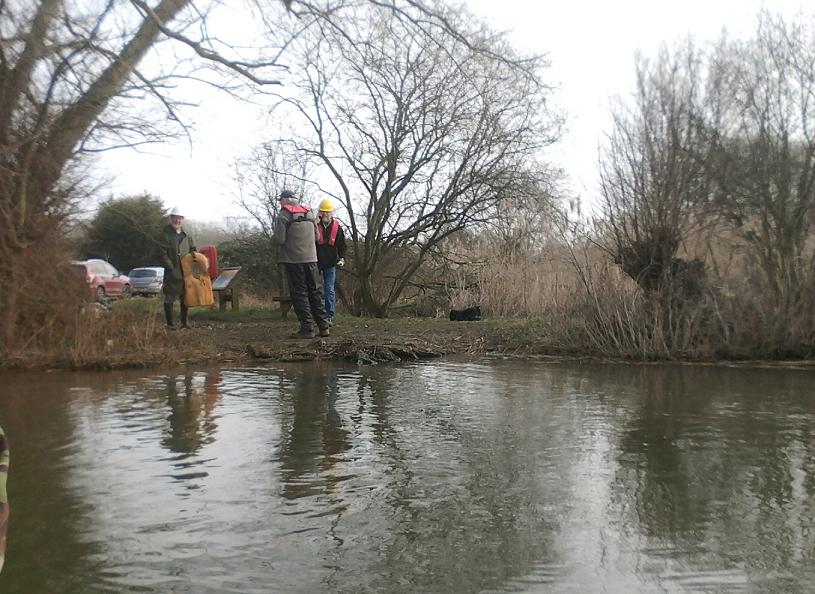 ..... while the final group patently waits - unfortunately the tea kit had already departed!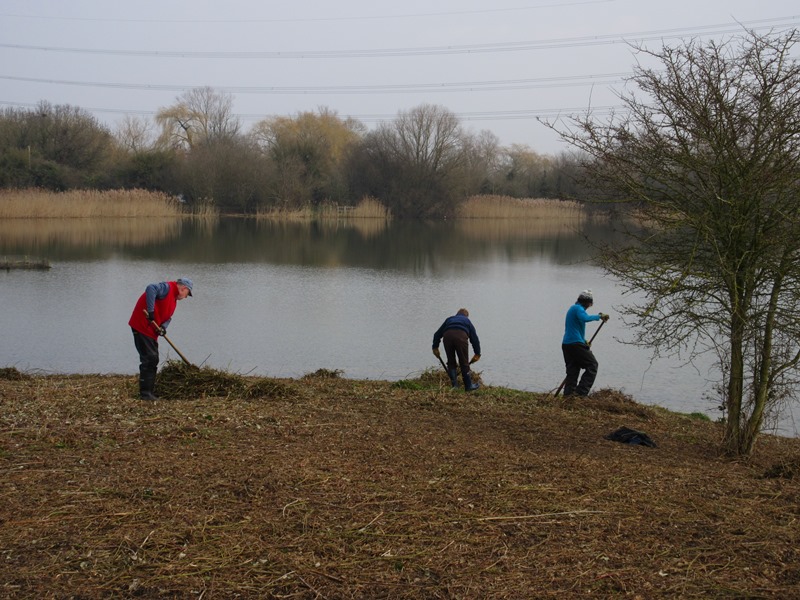 The island is used for nesting by lapwing and oystercatchers as well as ducks, geese and gulls, and even redshank have nested there in the past. However the island was becoming covered with bramble and willow scrub limiting the area for nesting.

A large area of the scrub had now been cut of which some remained to be cleared and burnt.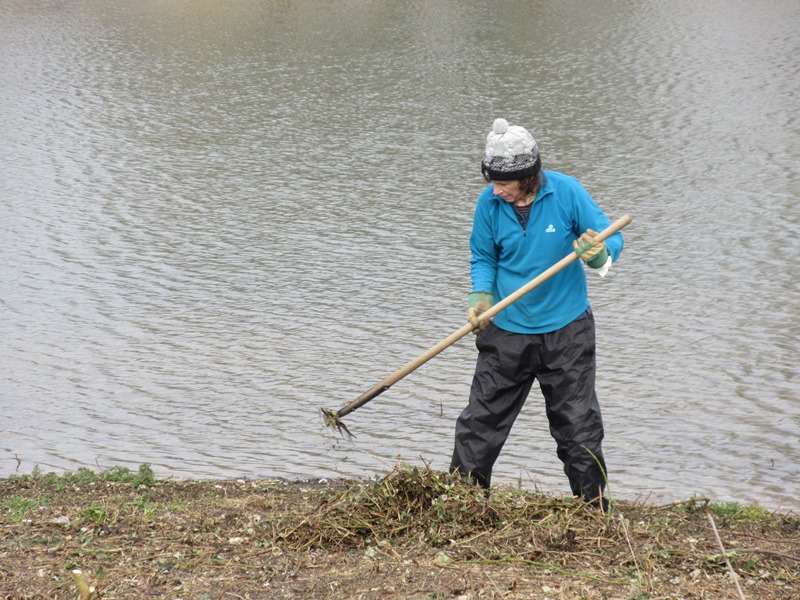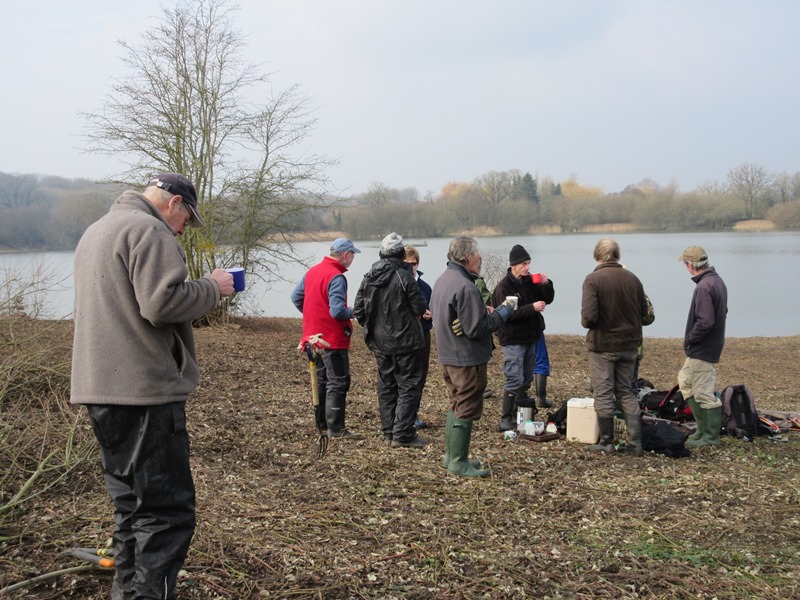 Coffee time.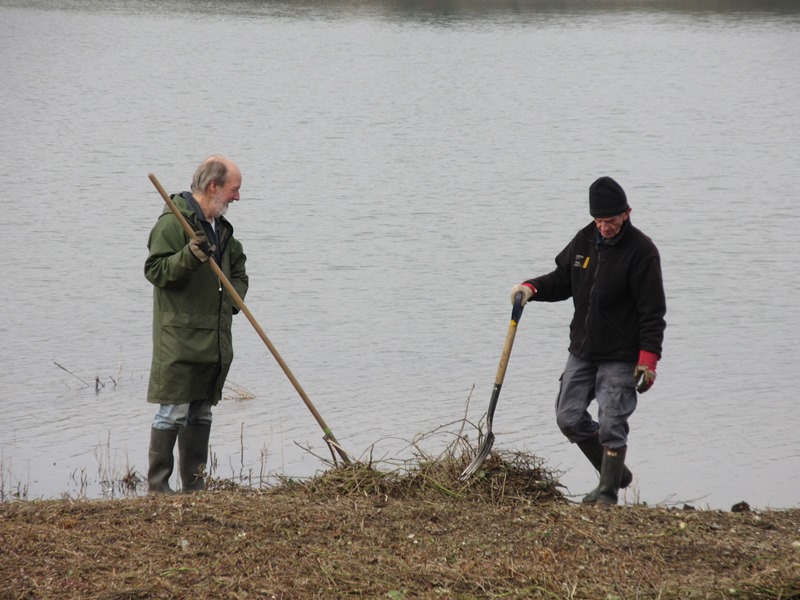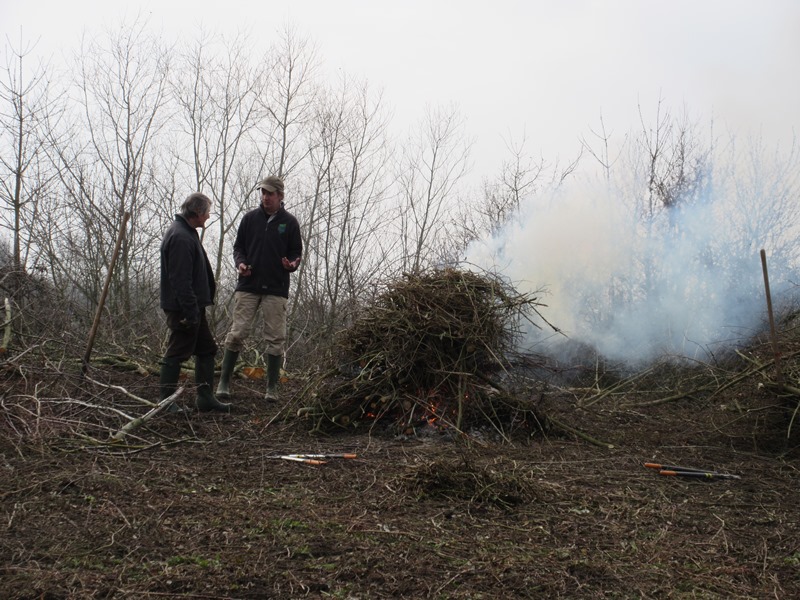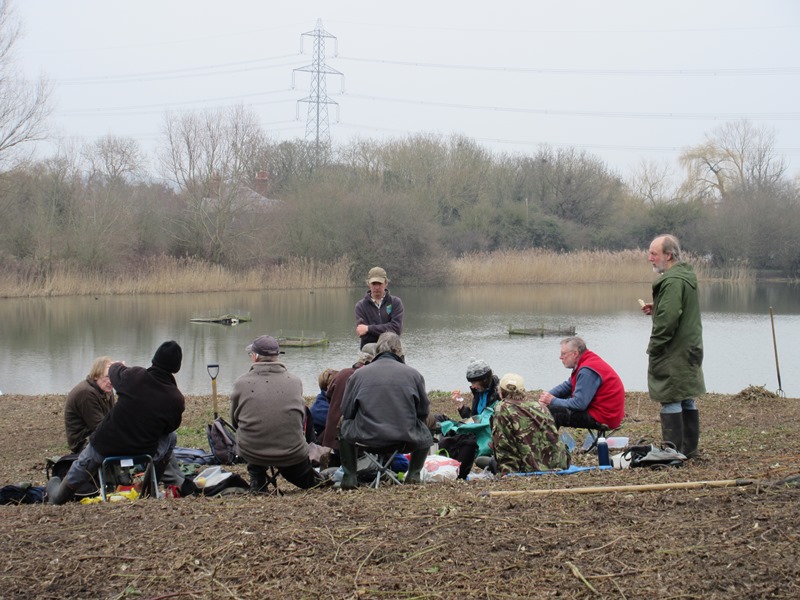 Lunch.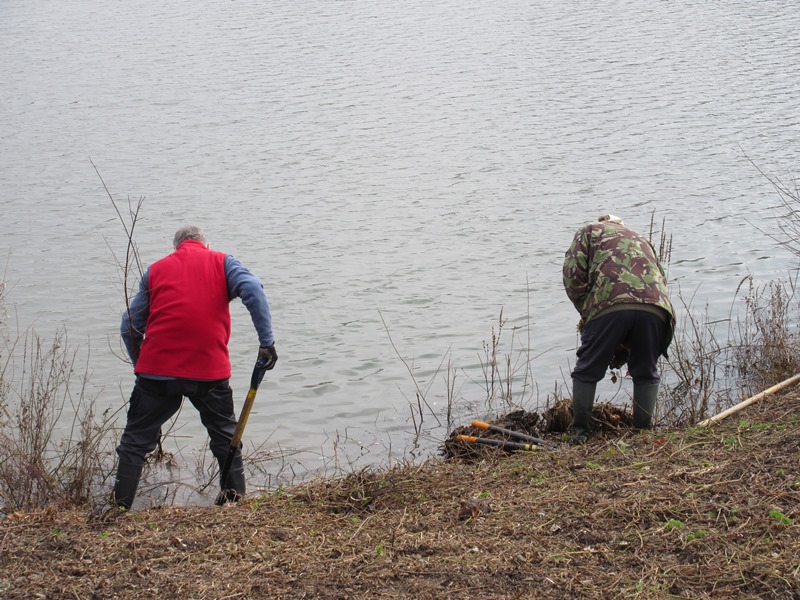 Willow scrub growing at the water's edge remained to be cleared.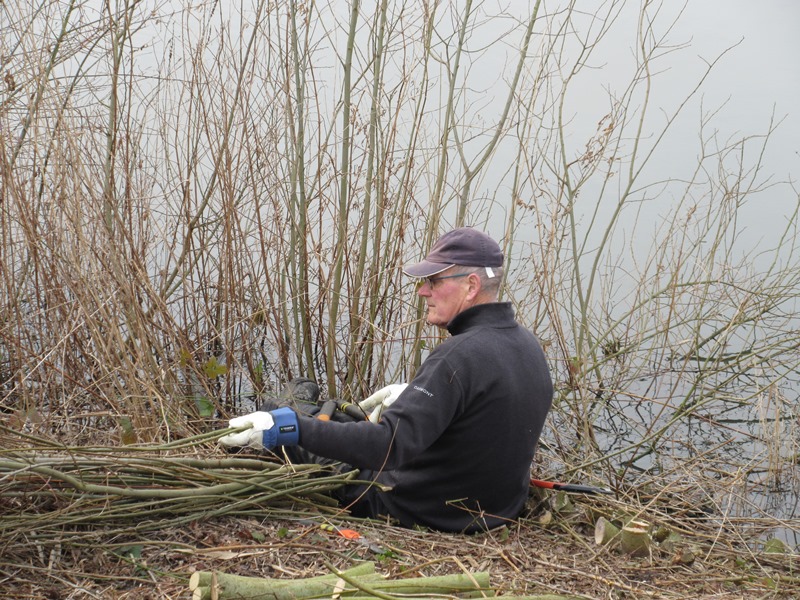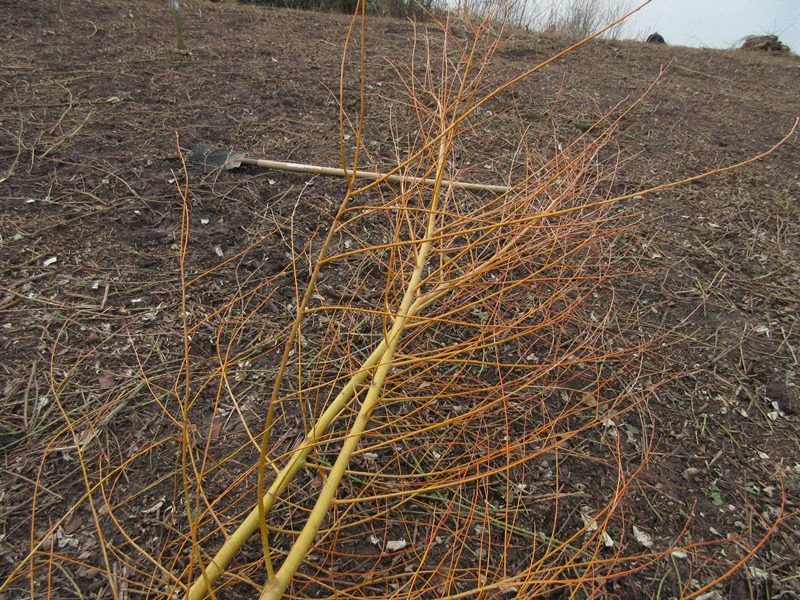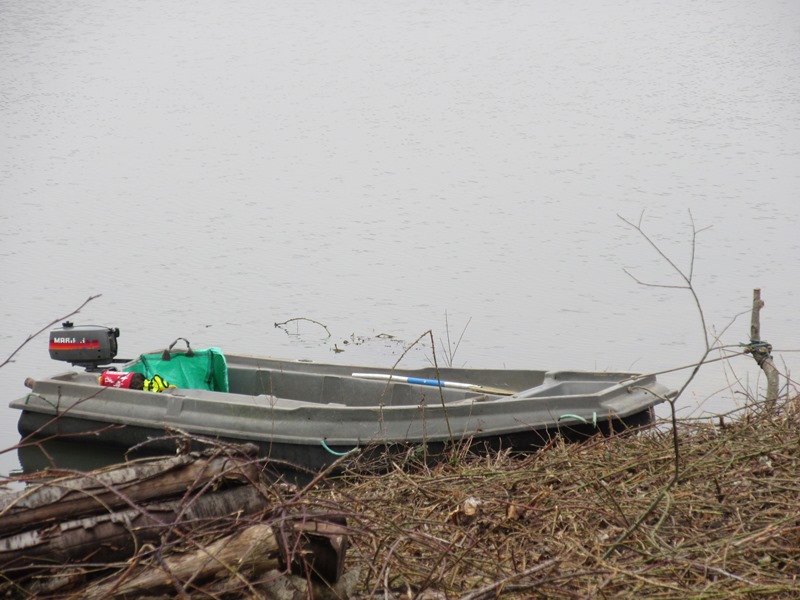 Homeward bound!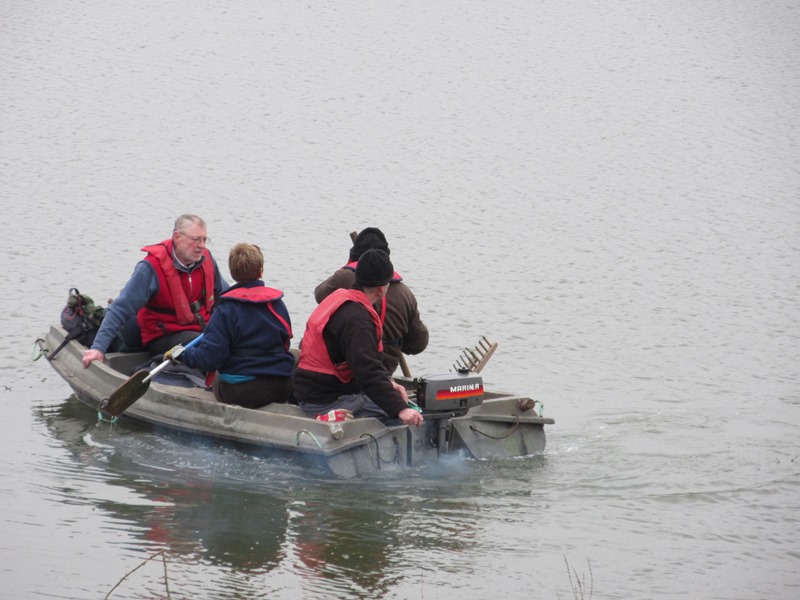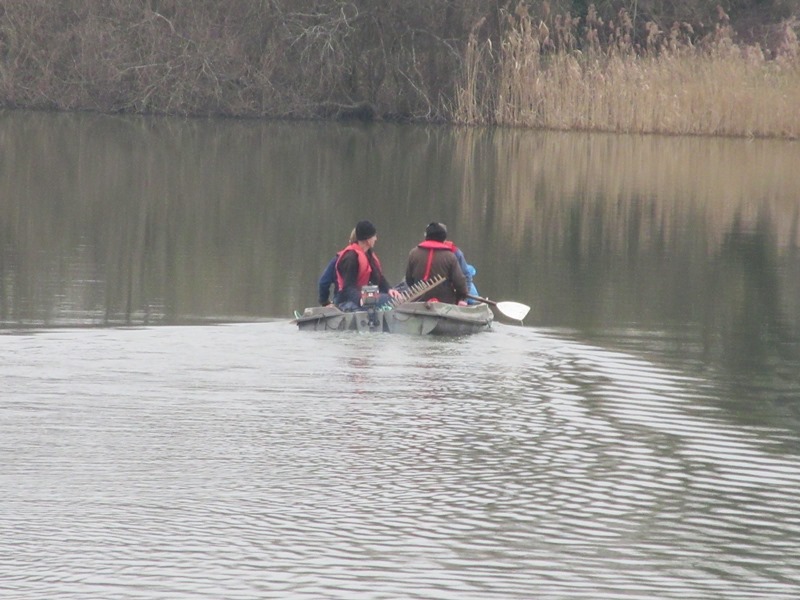 Created: Saturday, 3rd March 2018
Photographs: Alan Stevens; David Hume