CROW (Conserve Reading on Wednesdays)
Wednesday, 19th July 2017
Lough Down (NT), Streatley ~ Ragwort and thistle pulling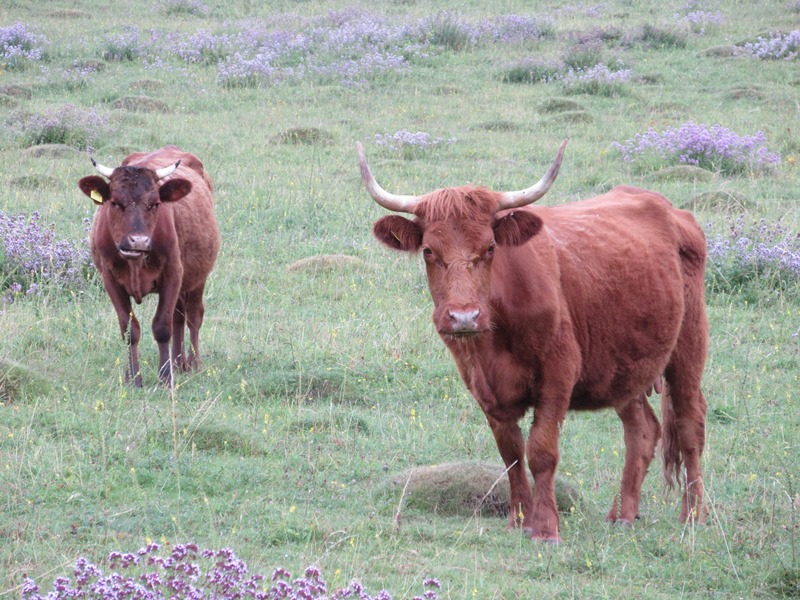 After overnight storms the day was cool and grey with a light drizzle falling for much of the time. After years of clearance little ragwort remains although no doubt give the chance it would quickly return.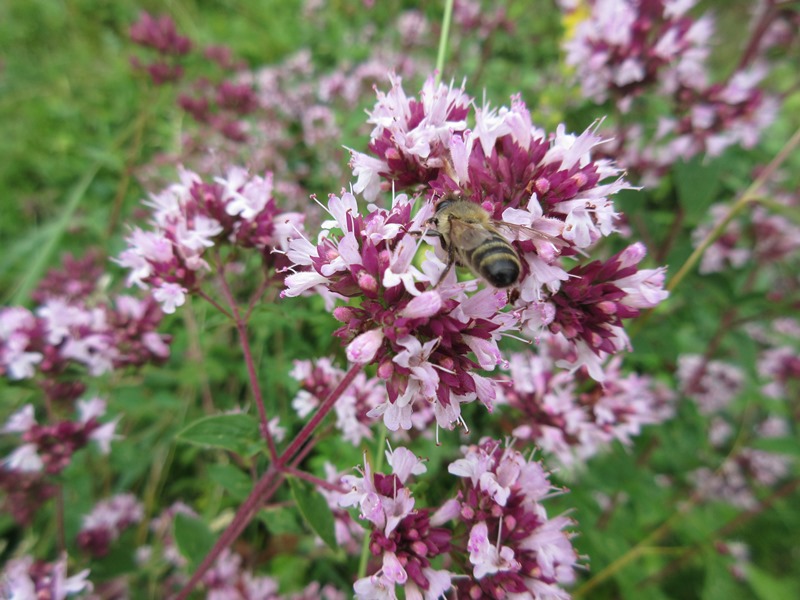 Much of the site's management is accomplished by the grazing cattle who seem far less enthusiastic than the bees for the wild marjoram which was growing in large patches (and smelt wonderful!).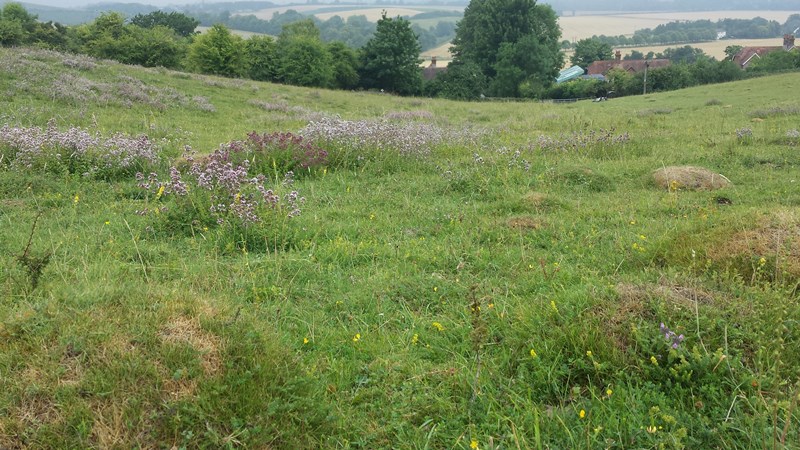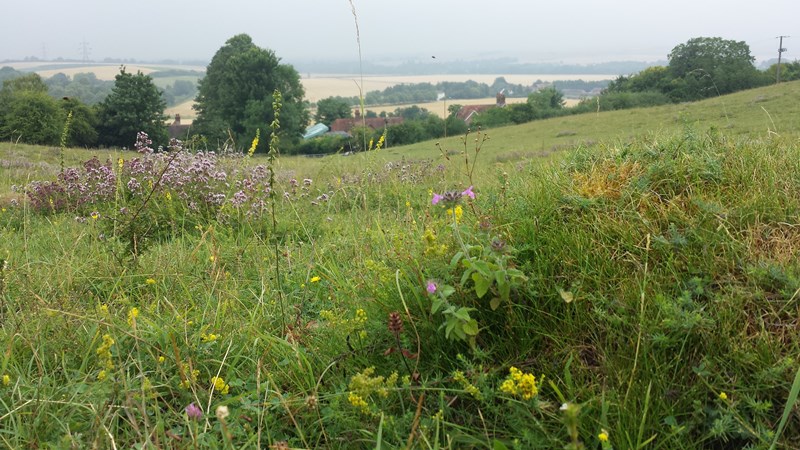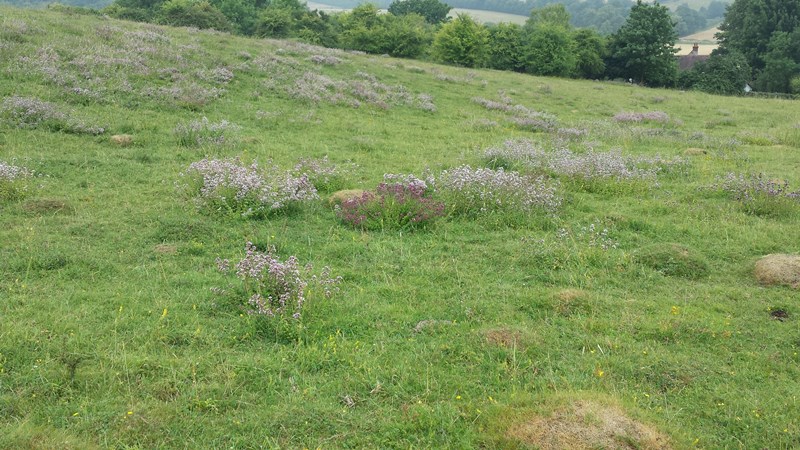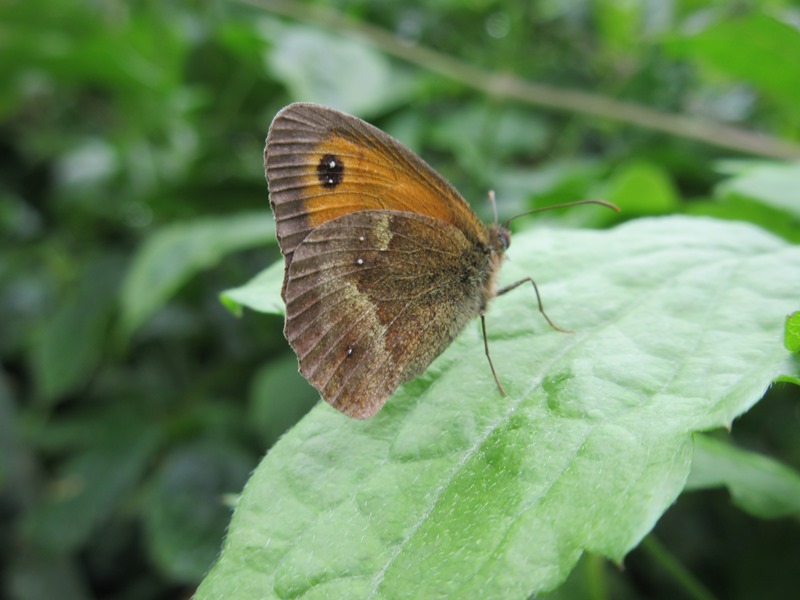 Despite conditions not seeming ideal, plenty of butterflies were to be seen .....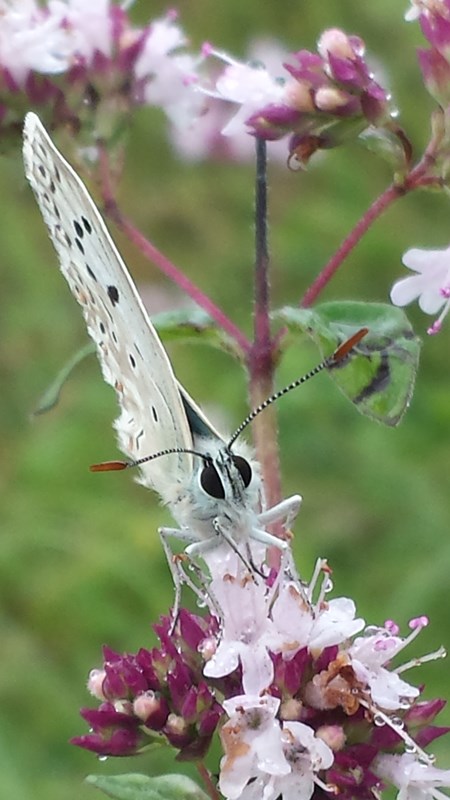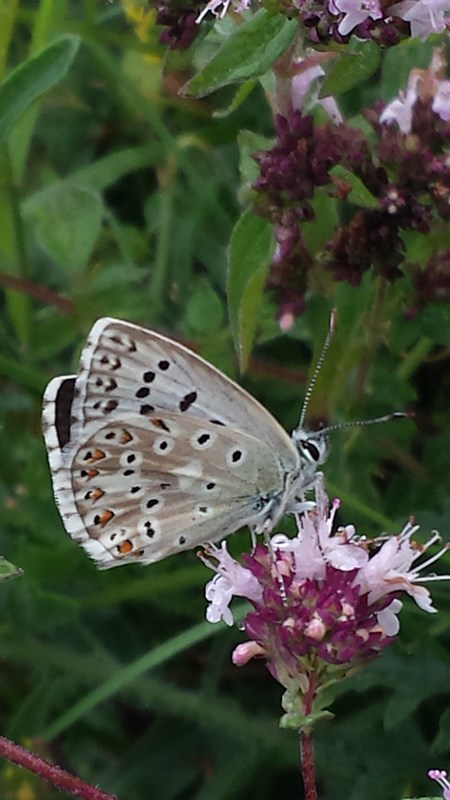 ..... including this Chalk Hill Blue .....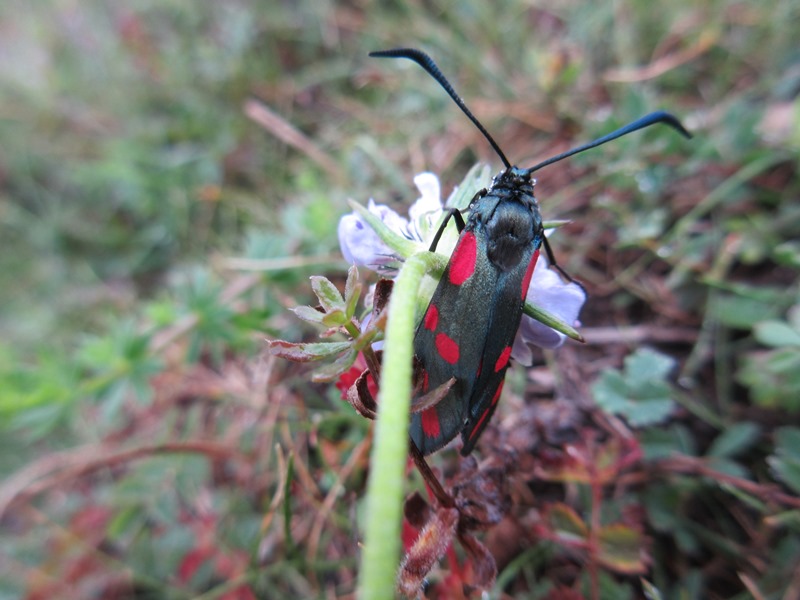 ..... together with the occasional moth such as this burnet ....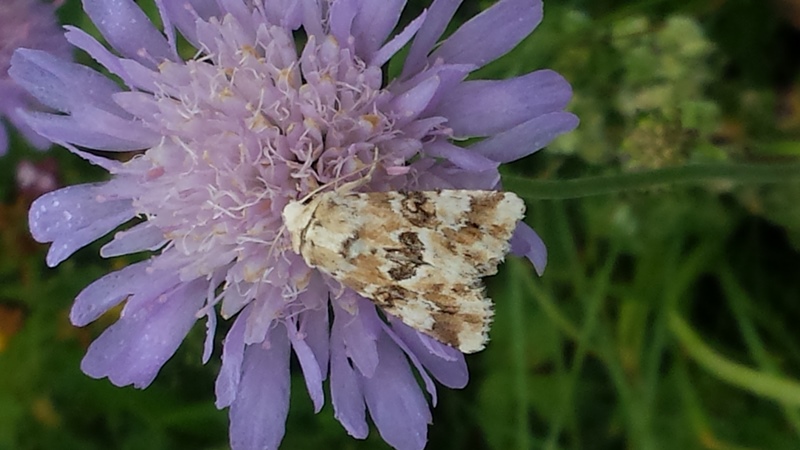 ..... and this Dusky Sallow.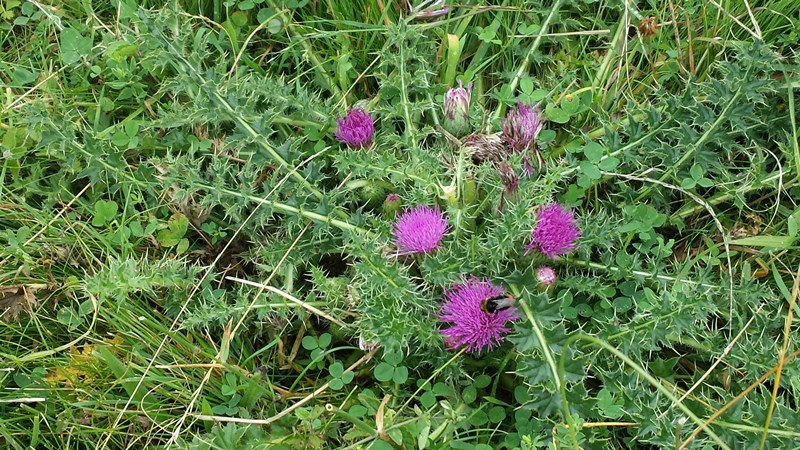 The invasive creeping and spear thistles were also to be cleared whilst the rarer marsh and dwarf thistles, the later pictured above, were to be retained.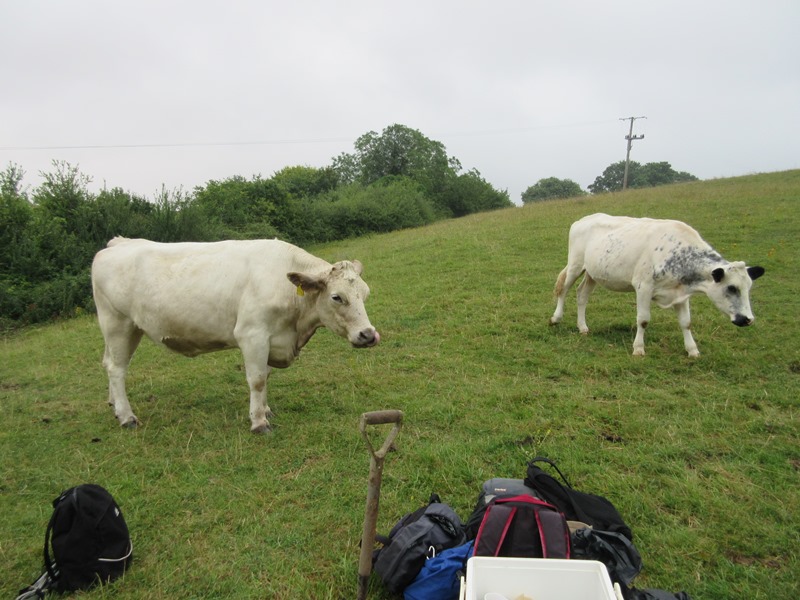 A wary eye was kept on the cattle lest they took an interest in our lunch.

Lunchtime and the view across the Thames Velley was shrouded in low cloud.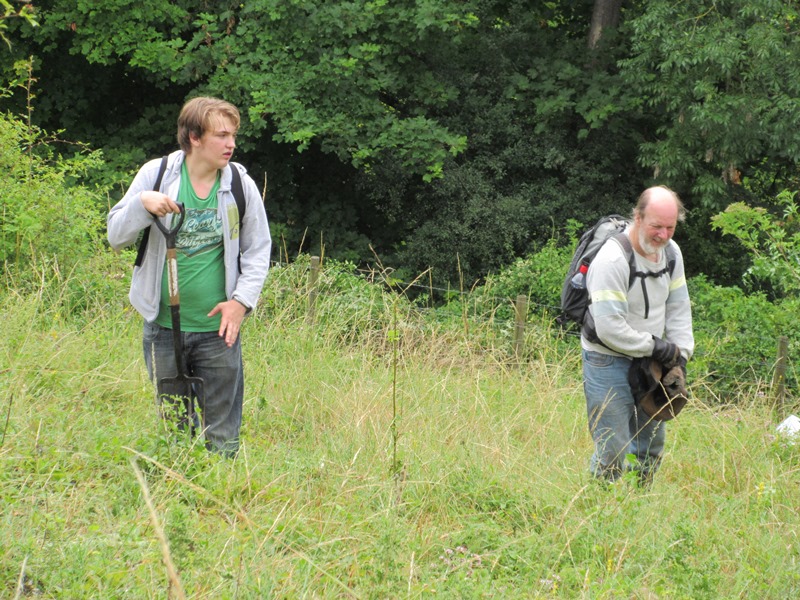 The afternoon was spent mainly clearly thistle from the rough sloping ground at the lower edge of the site.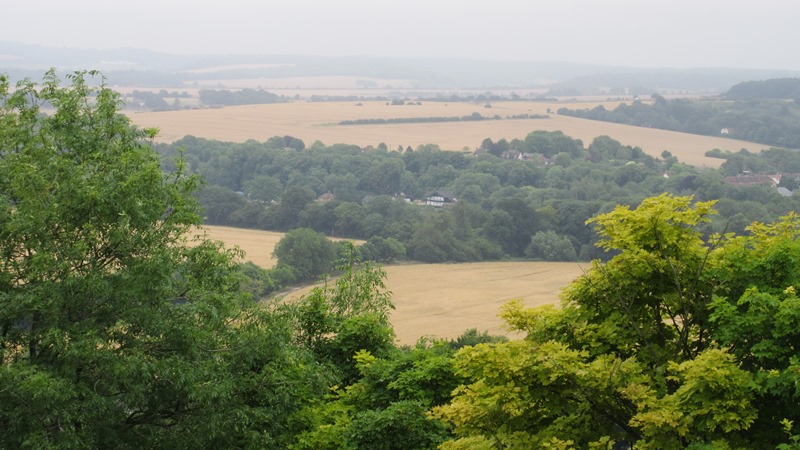 Created: Thursday, 20th July 2017
Updated: Friday, 4th August 2017
Photographs: Alan Stevens, John Lerpiniere