CROW (Conserve Reading on Wednesdays)
Wednesday, 26th July 2017
Sheepdrove Organic Farm, Lambourn ~ Scalloping and scrub clearance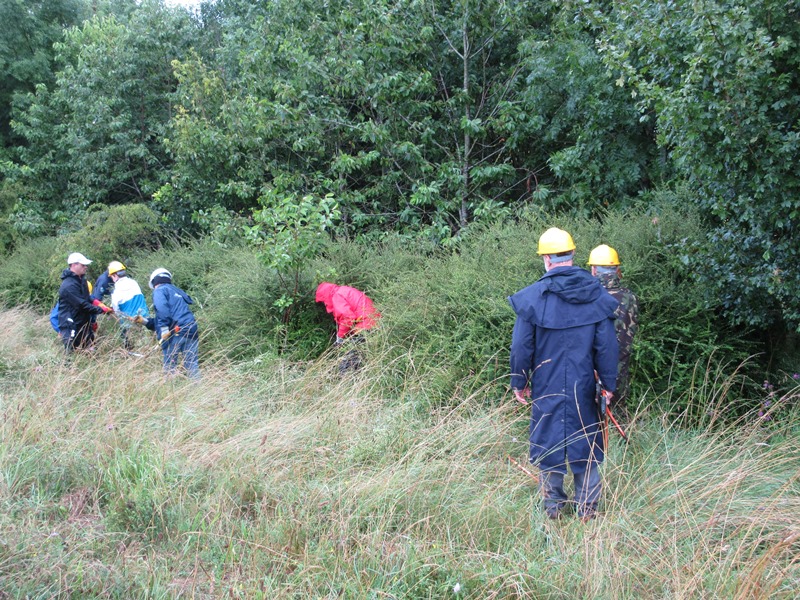 As usual we had invited The Conservation Volunteers to join us for our annual visit the Sheepdrove were the morning was spent creating bays along a strip of woodland which had been planted about 20 years ago. Varying the woodland edge increases its length and creates sheltered areas and sun traps all of which benefit wildlife. The heavier rain we had encountered on our way to the site had fortunately eased when we arrived and eventually stopped as the morning progressed.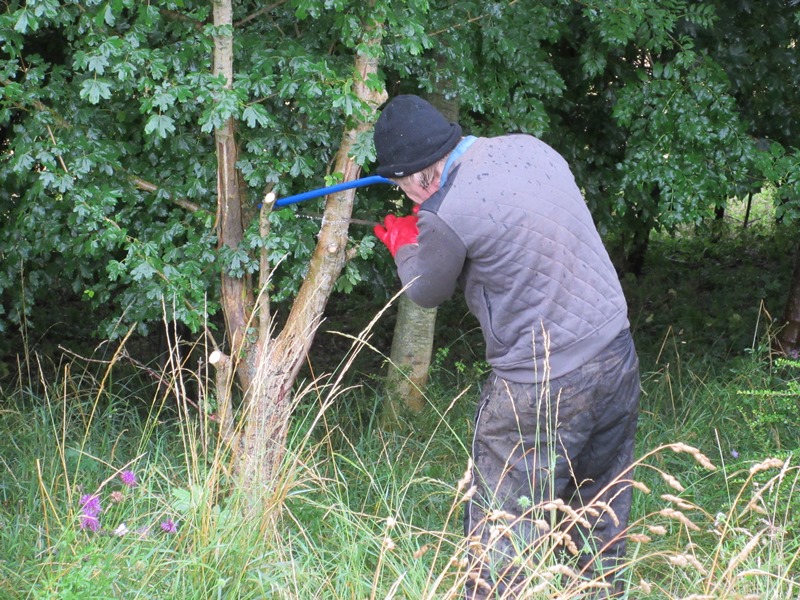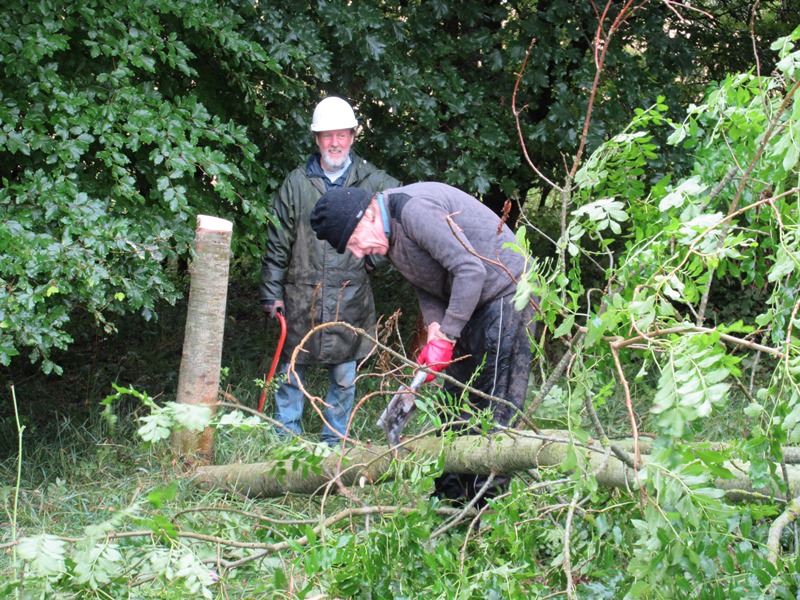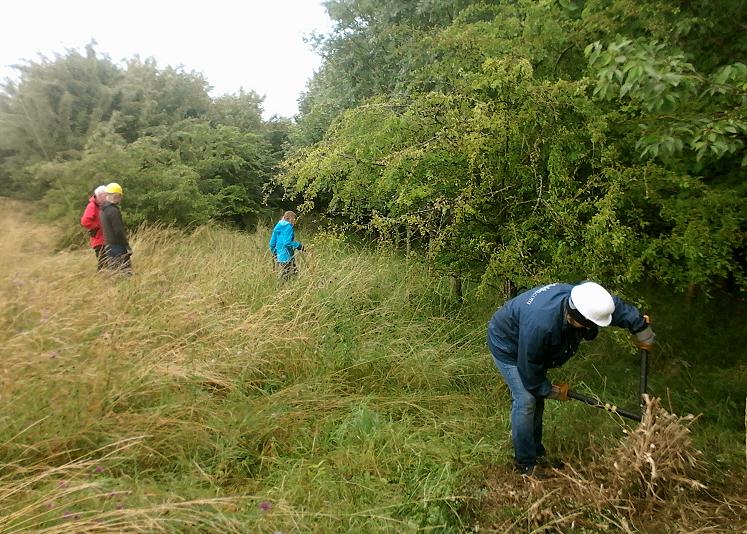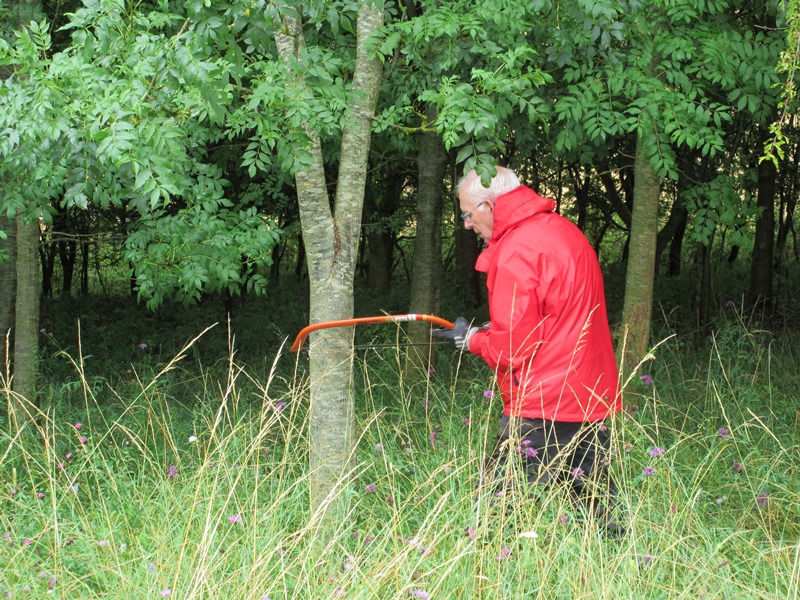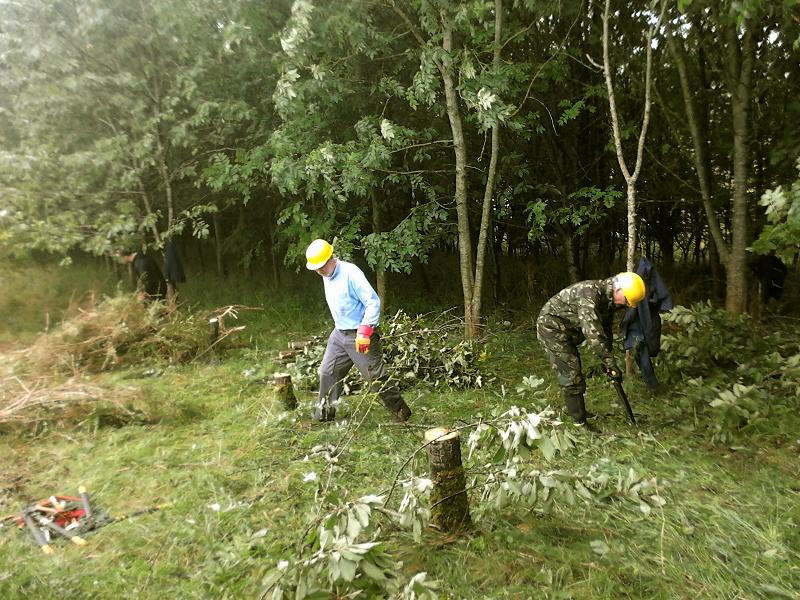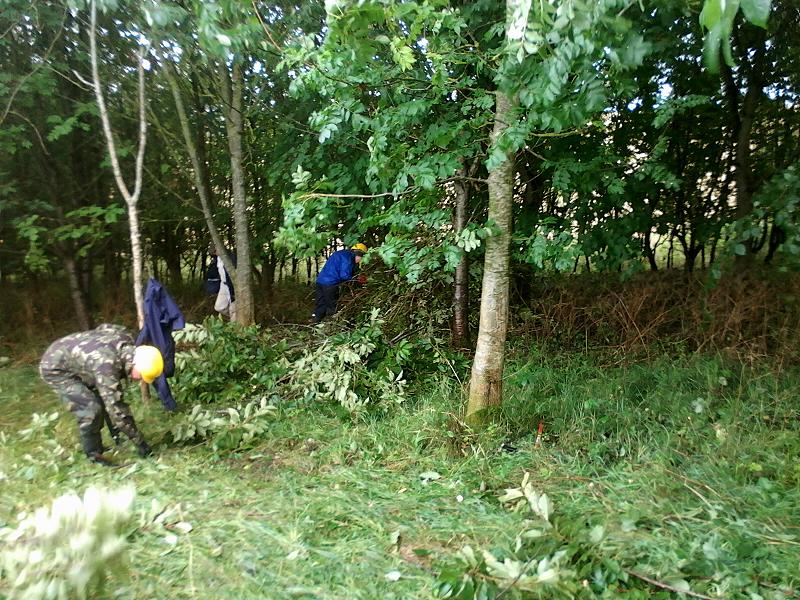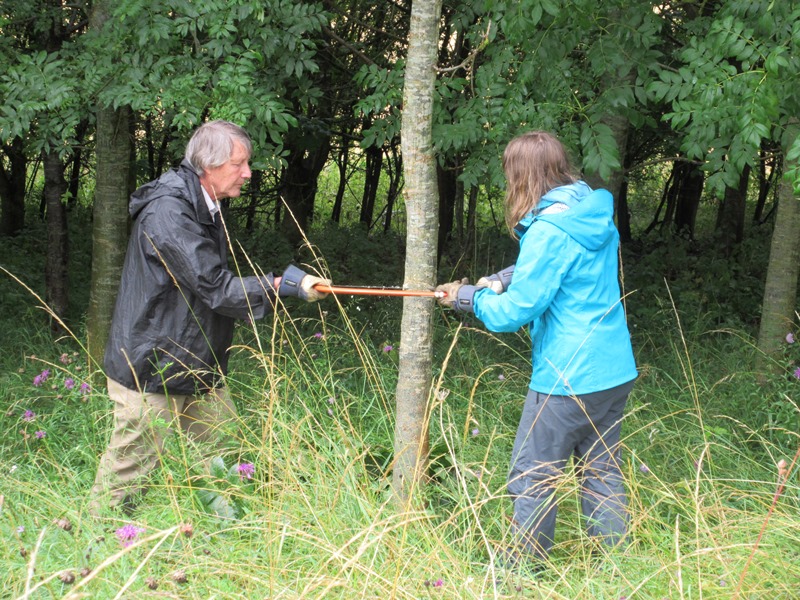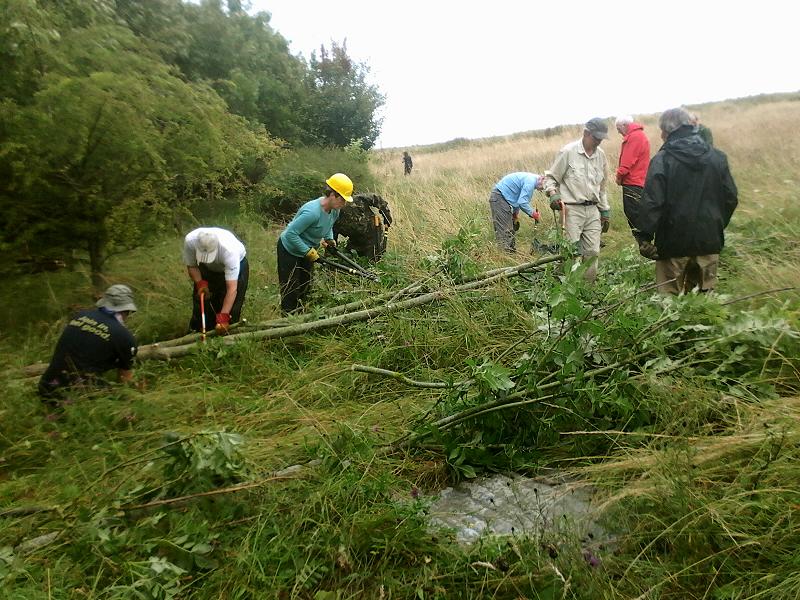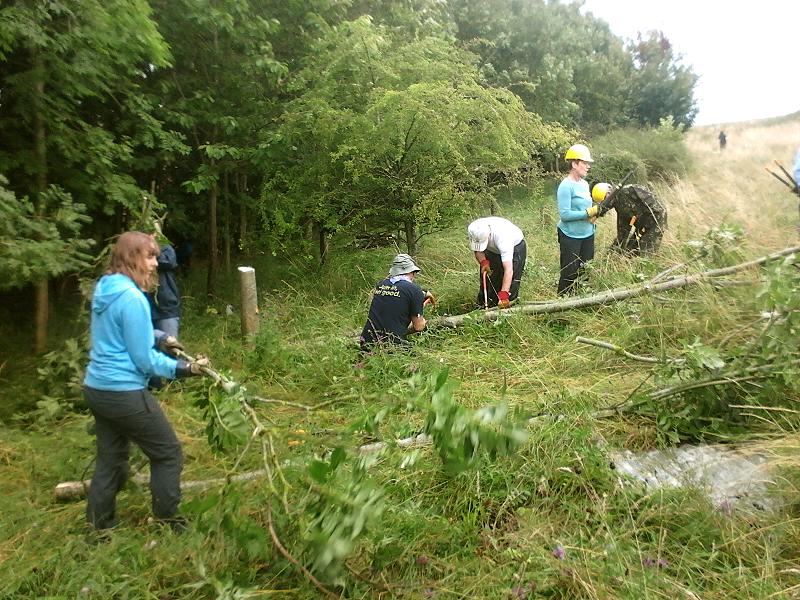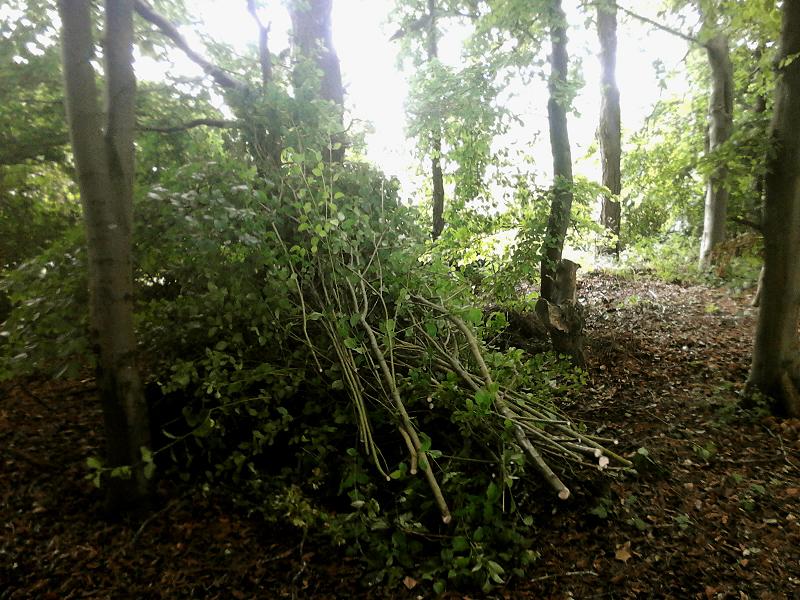 The cut material was stacked within the woodland.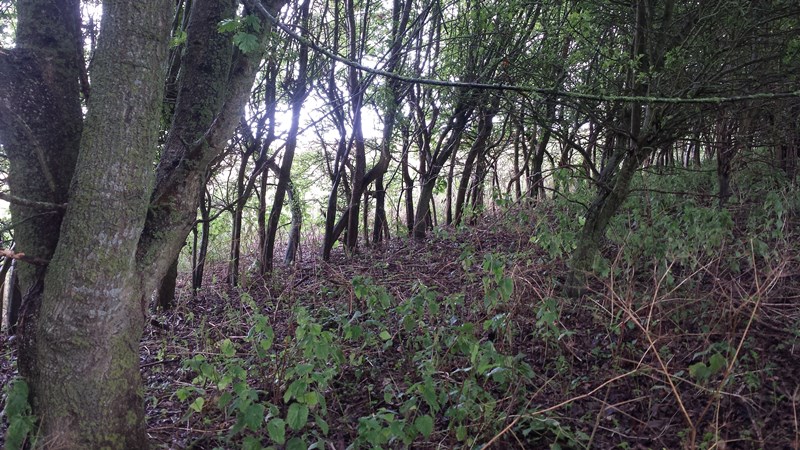 A hedge row planted on the further side of the woodland - a possible future hedgelaying project?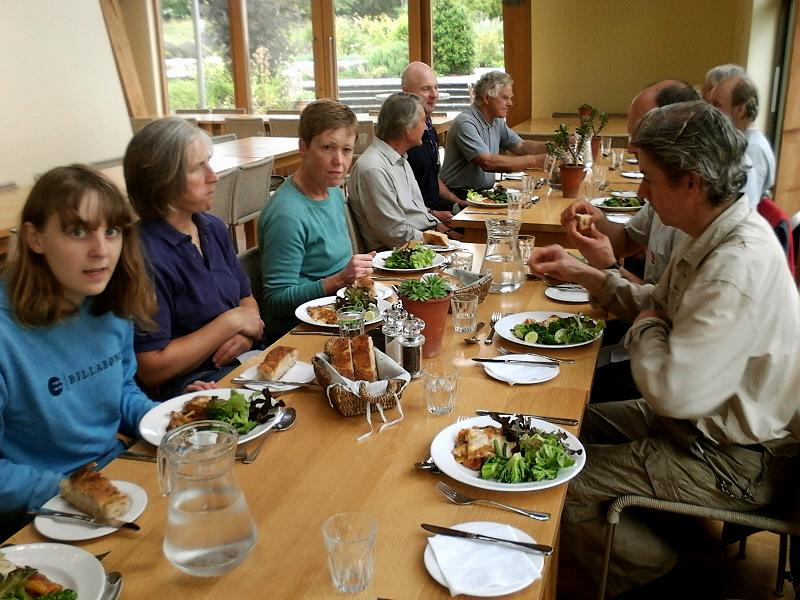 Lunch kindly provided by the farm.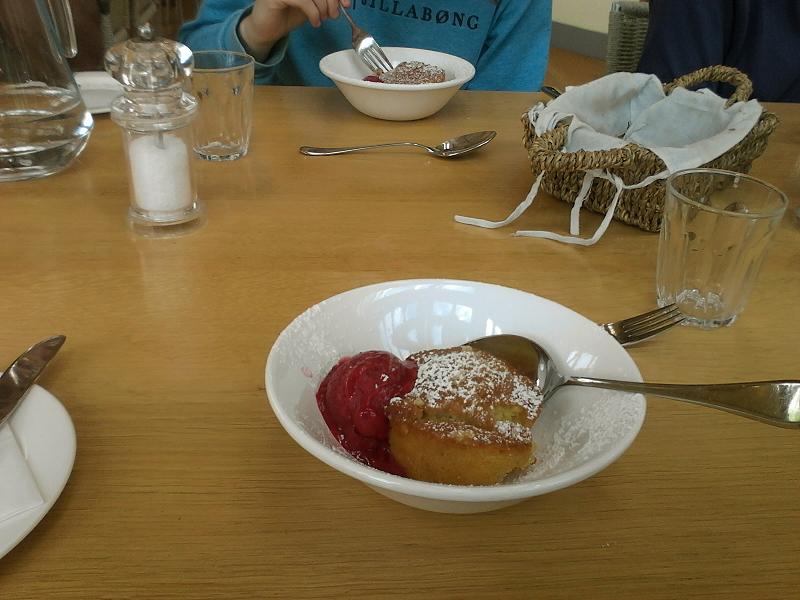 Resuming work in the afternoon was not going to be easy!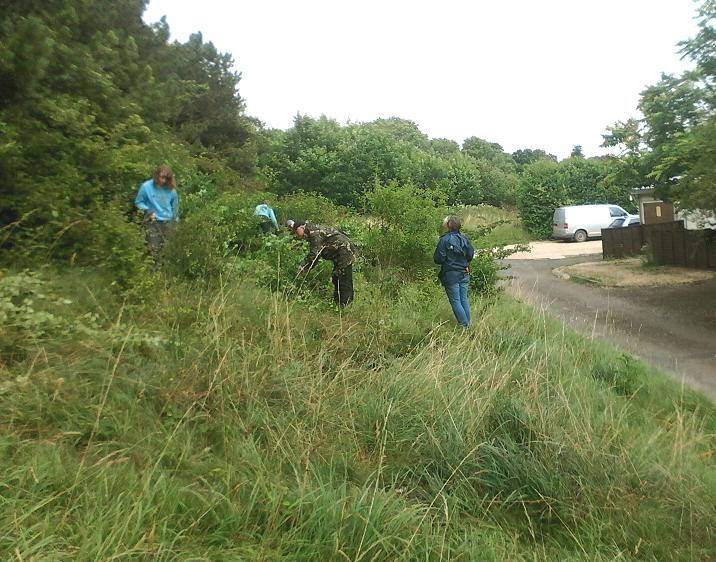 The afternoon was spent on the chalk bank known as the 'Butterfly Bank', thankfully located near the Conference Centre and Restaurant, cutting back the scrub which was invading the area.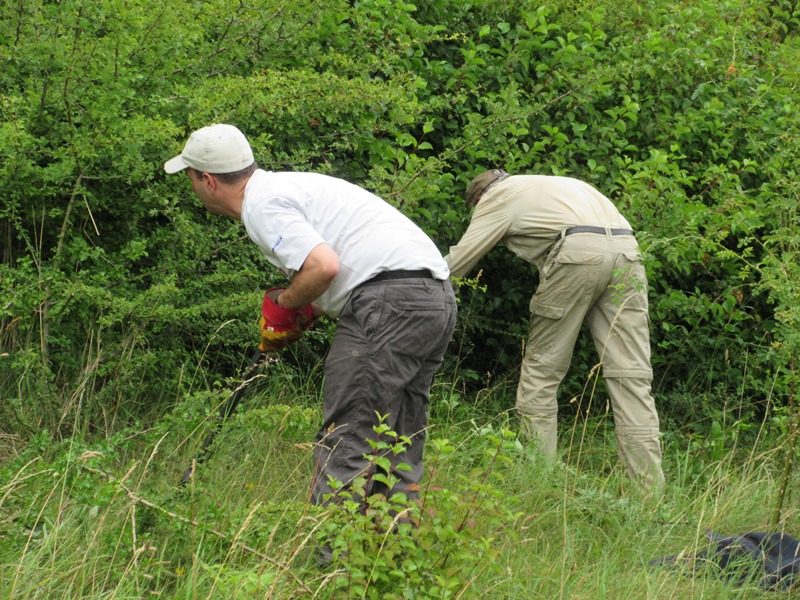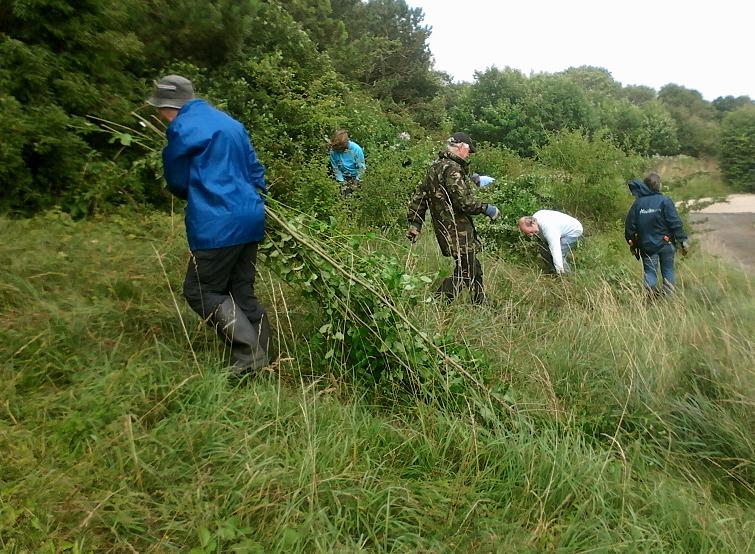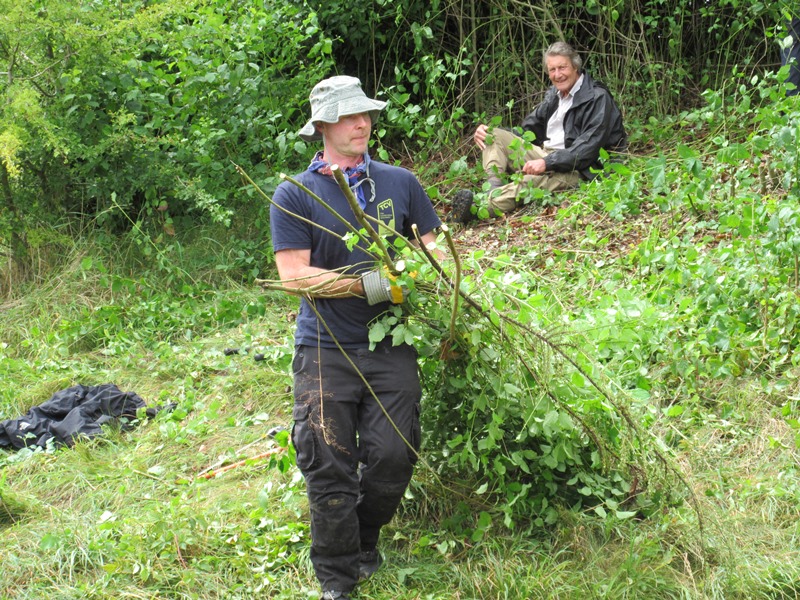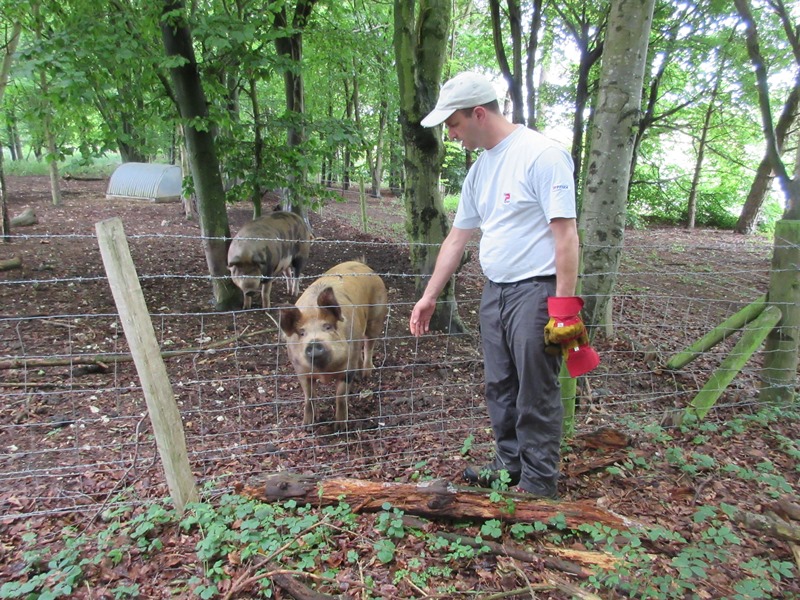 The pigs and piglets in the adjacent woodland provided a great distraction.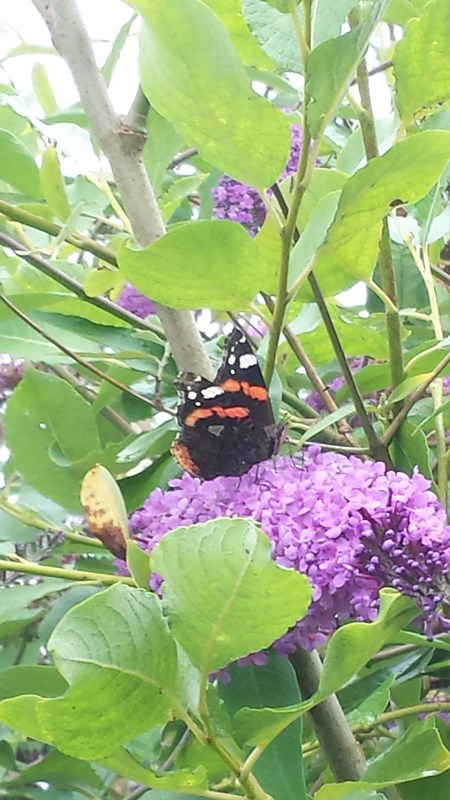 Our thanks as ever to all who joined us for the day and to Sheepdrove Farm for providing us with the task and the excellent lunch.
Created: Thursday, 3rd August 2017
Photographs: Alan Stevens; David Hume; John Lerpiniere