CROW (Conserve Reading on Wednesdays)
Wednesday, 1st April 2009
The Fairground, Mortimer ~ Clearing overhanging trees around pond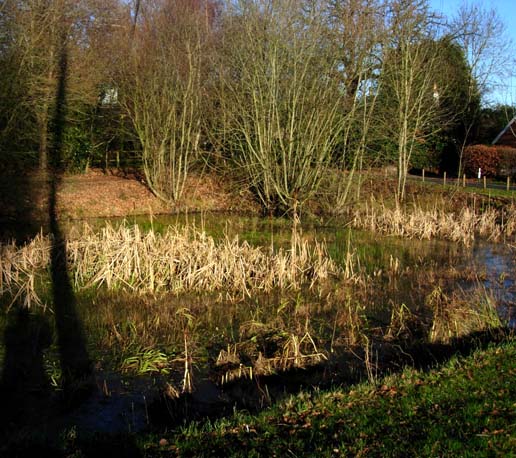 For our April Fools Day task of 2009, we made a second visit to the Fairground at Mortimer were we cleared willow which was starting to grow over the pond situated next to the war memorial.
(The picture above showing the offending willow, was taken on our visit in December 2008.)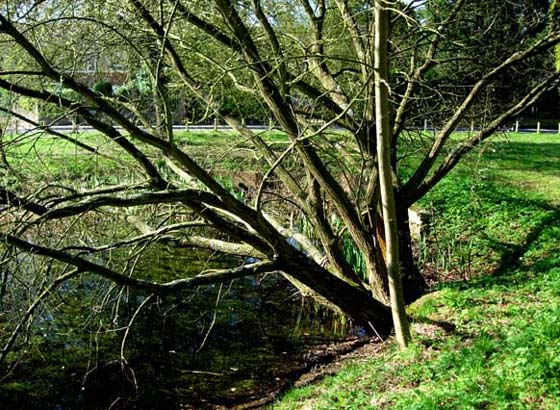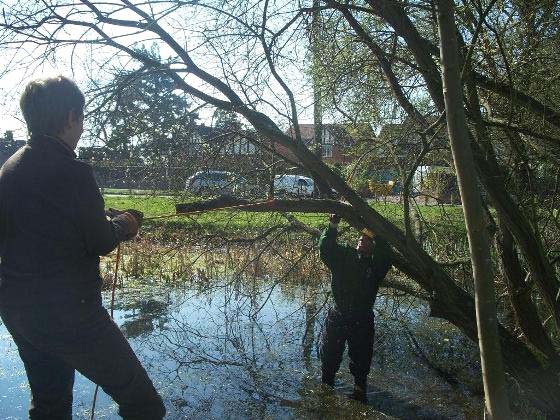 While Ricki takes the strain, Phil gets to work with the bow saw.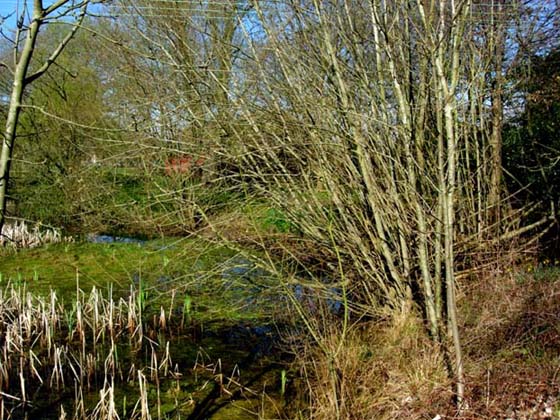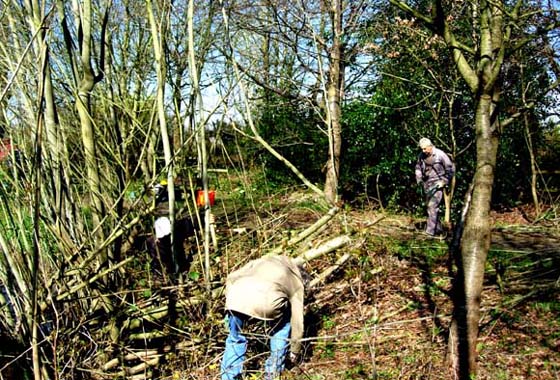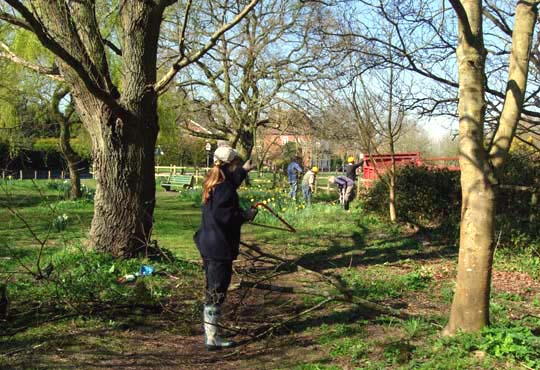 Waste material was cut to size and loaded into a skip to be moved offsite.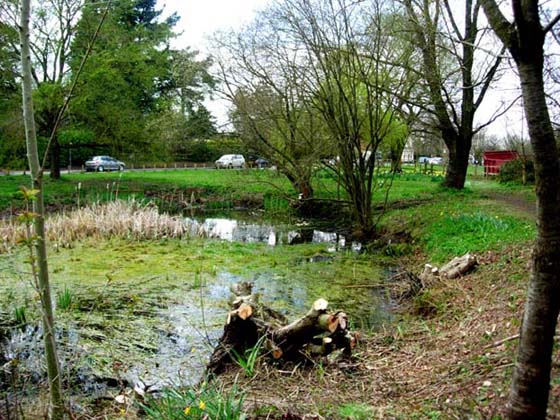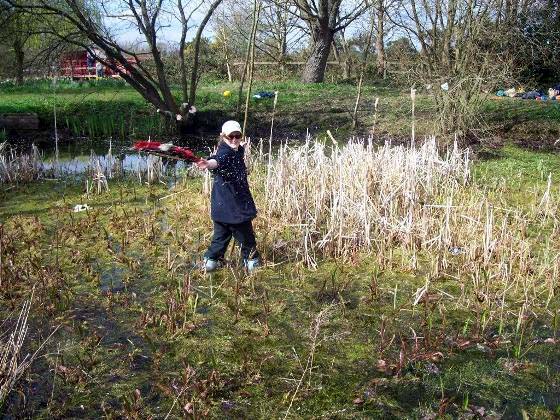 While the main purpose of the task was complete, the 'litter' in the pond proved too much for Jill - here she demonstrates her Frisbee skills with a poppy wreath.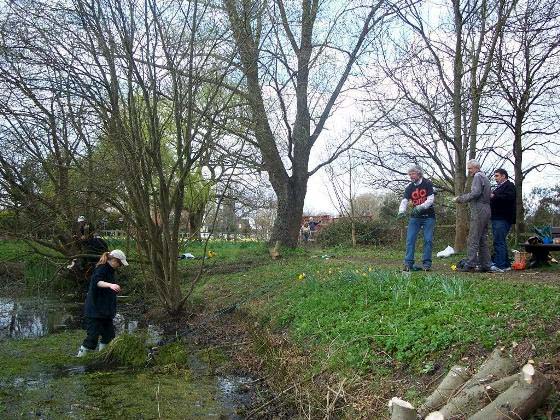 It takes a surprising amount of effort to haul out a child's trike especially when it is covered with pond weed. The offending item was left at the side allowing any inhabitants of the weed to return to the water, before being removed a few days later.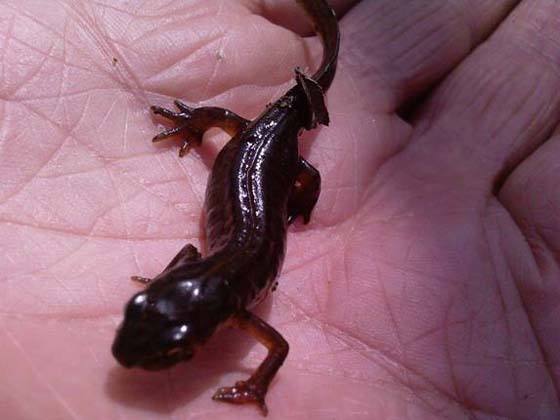 A common newt, one of the pond's residents, was probably pleased to see our departure.