CROW (Conserve Reading on Wednesdays)
Wednesday, 9th September 2009
Padworth Common ~ Birch and bracken clearance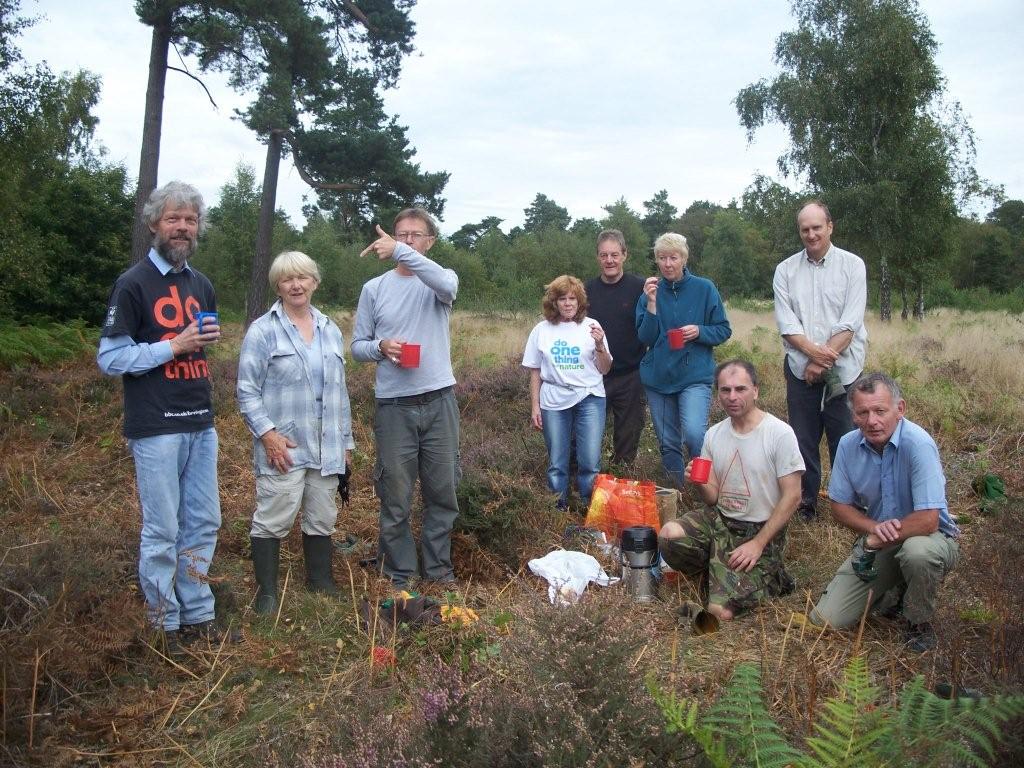 What better way to celebrate your birthday than with a visit to Padworth Common to clear bracken and birch scrub. Many happy returns of the day Judith!
Alan, Judith O, Mike, Margaret, John W, Judith Q, Phil, Keith and Terry. John L, Sarah and Reggie offsite. Ricki behind camera.