CRoW (Conserve Reading on Wednesdays)
Wednesday, 16th August 2017
Paices Wood Country Park, Aldermaston ~ Scrub clearance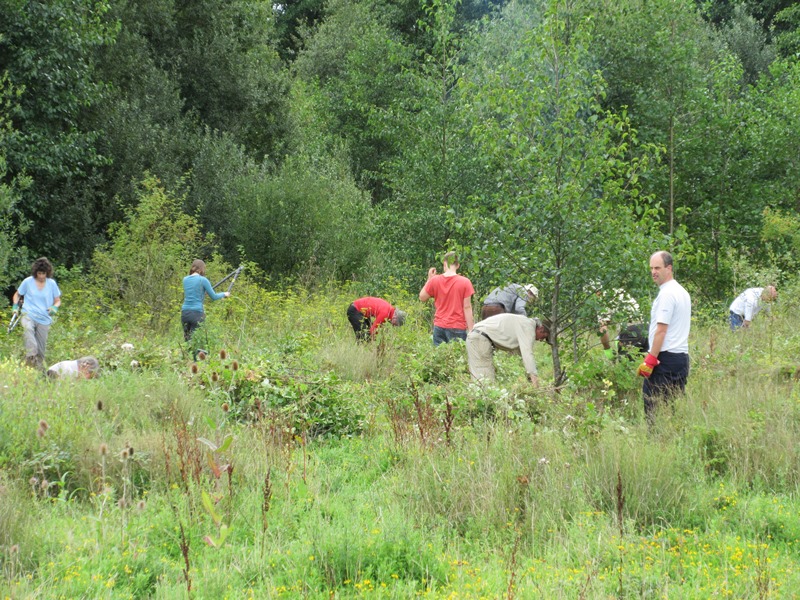 A mixture of willow, alder and birch together with bramble was starting to encroach on the 'Lapwing Field', an open area where not only these birds have been known to nest but also where Dingy Skipper, Grizzed Skipper, Small Heath and Green Hairstreak butterflies can be found. These butterflies as well as Lapwings have been in long term decline and are of conservation concern, if the scrub were allowed to continue to spread the habitat required by these creatures would be lost and they would disappear from the site.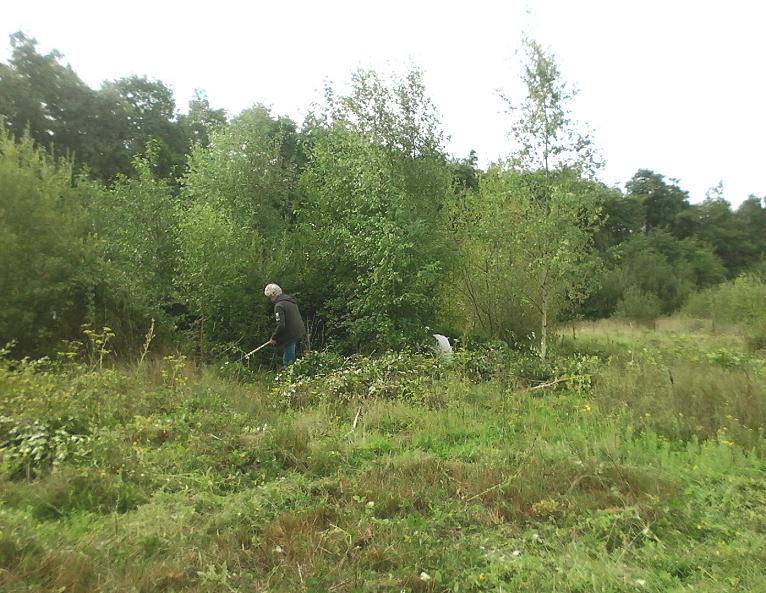 Apart from any logs, the scrub was to be cut and burnt.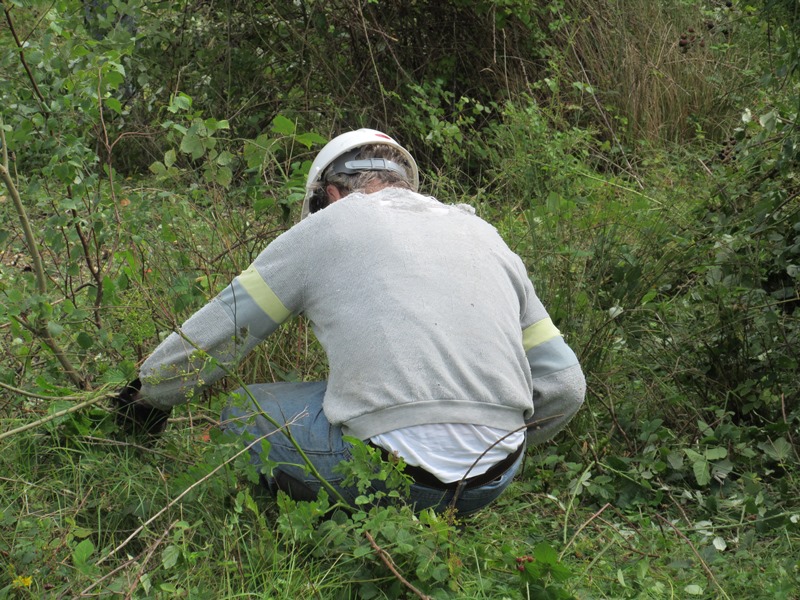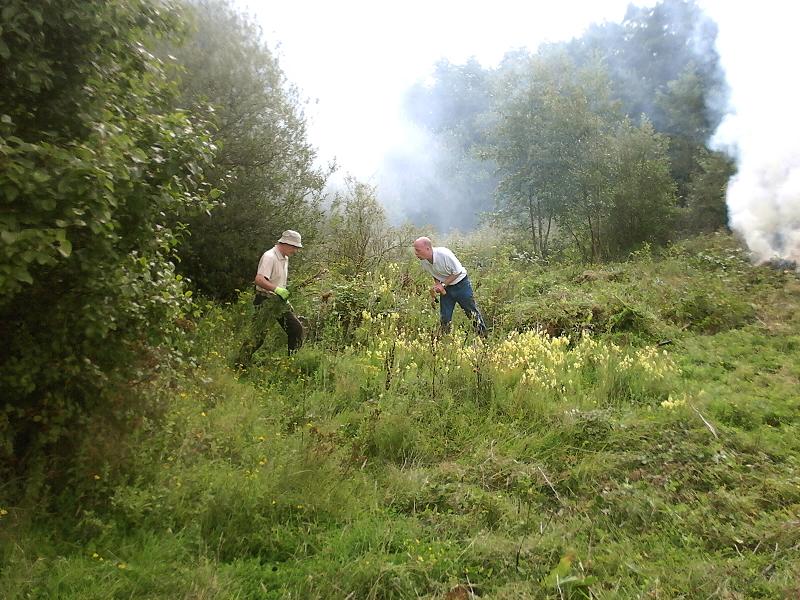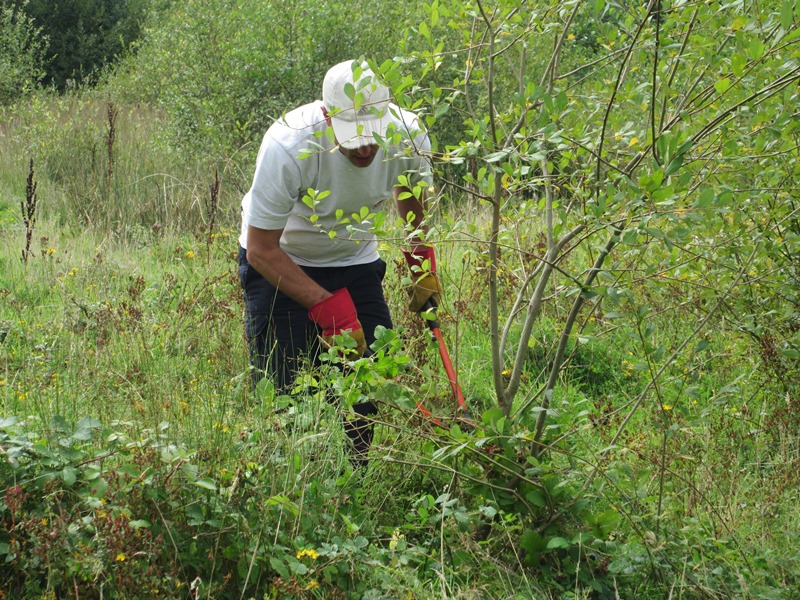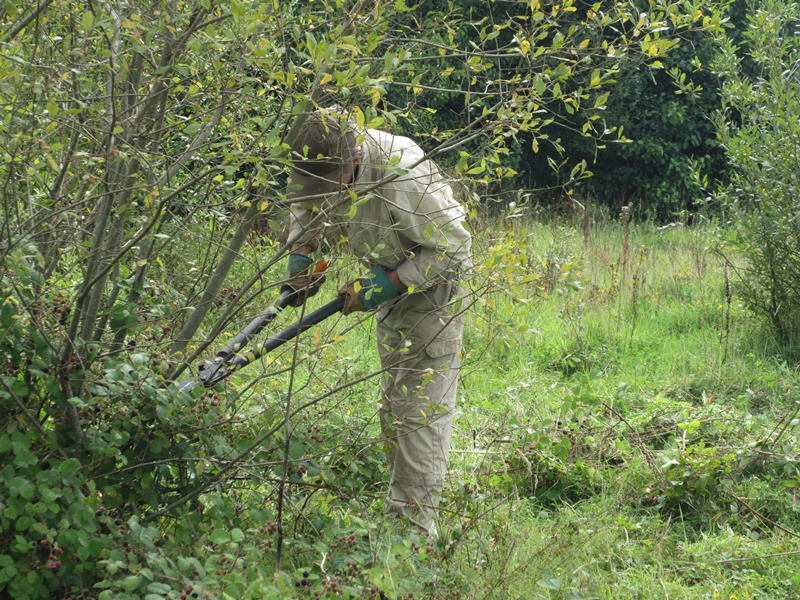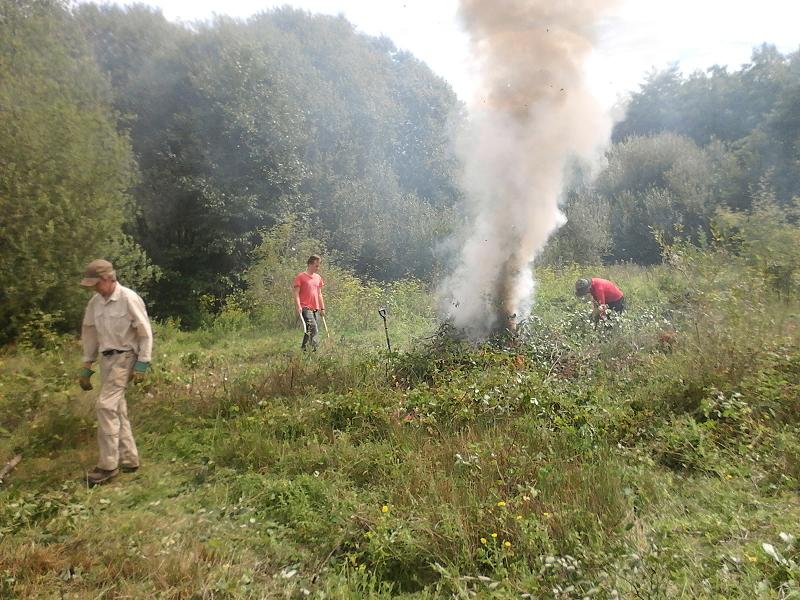 The bonfire proved to be rather smoky .....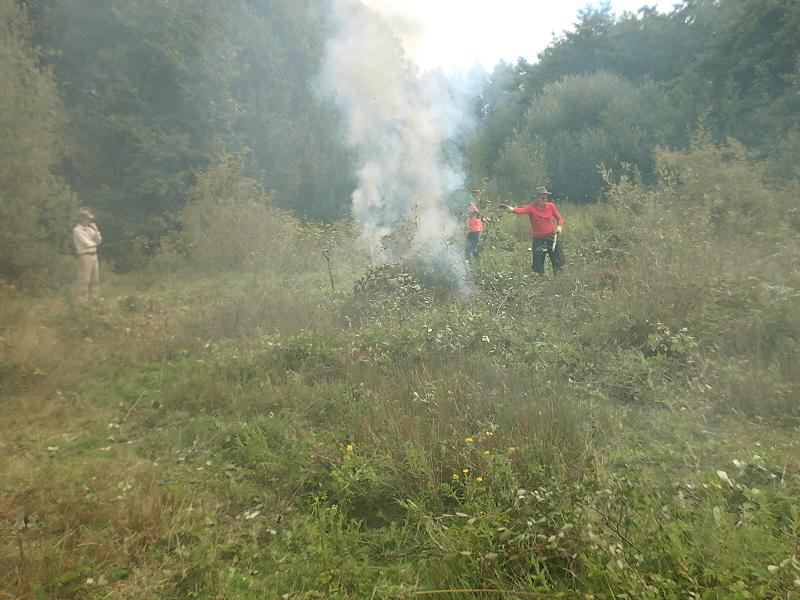 .... in fact with only a light wind and in an area sheltered by trees, at times it was almost impossible to escape the smoke.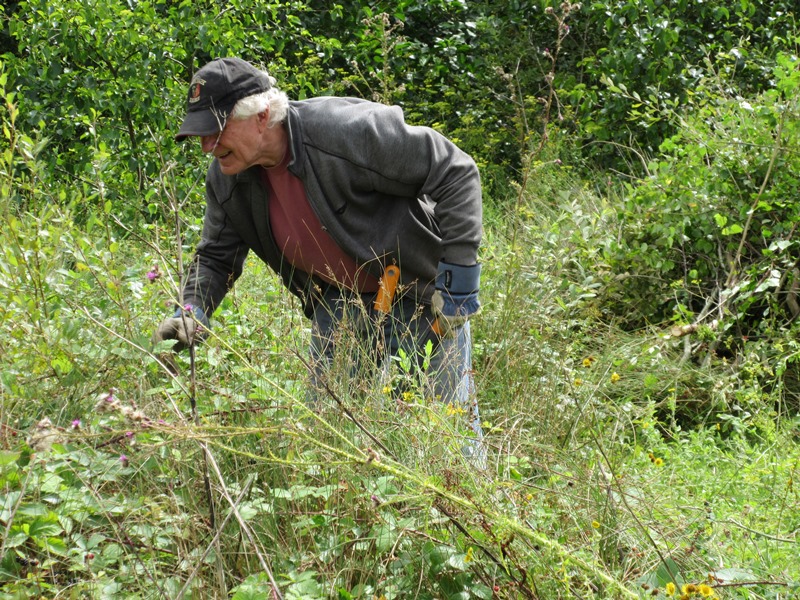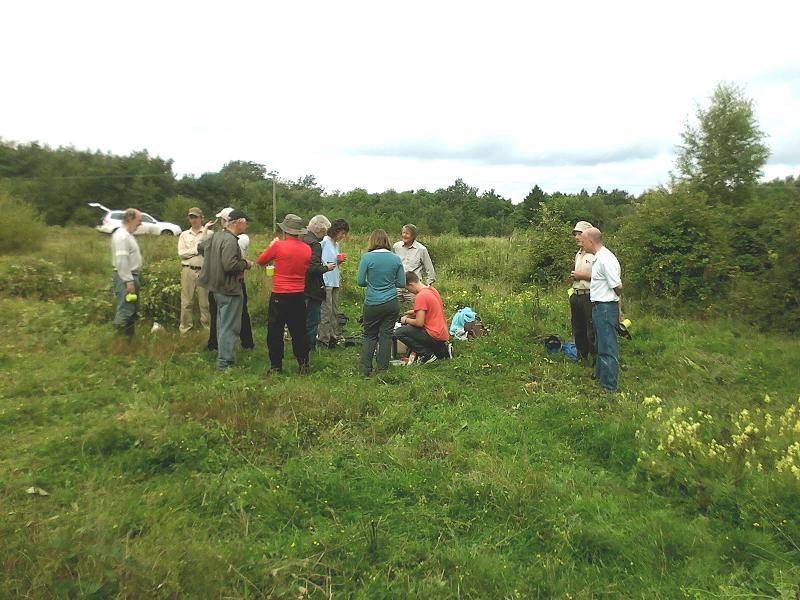 Coffee time!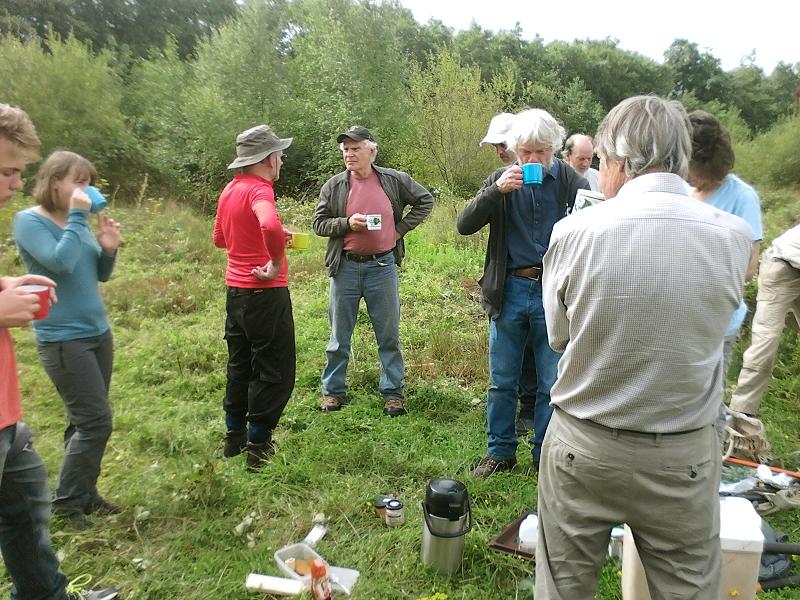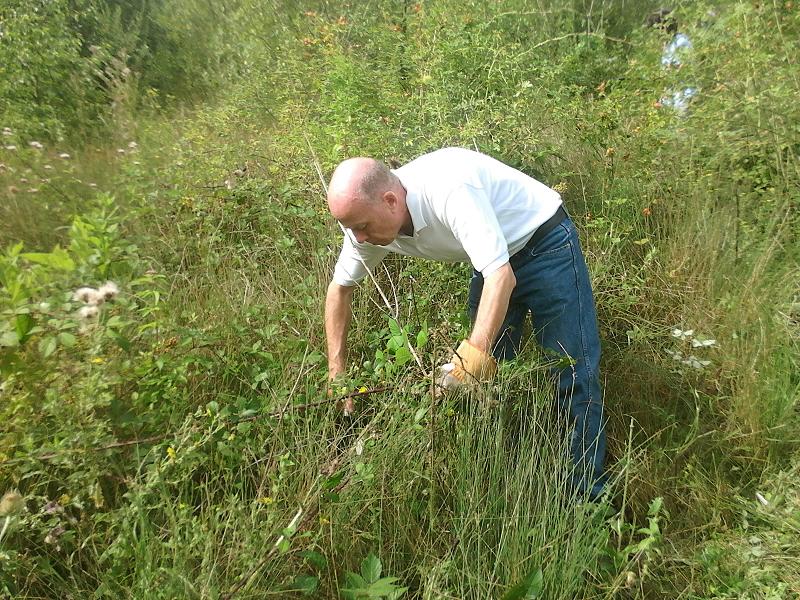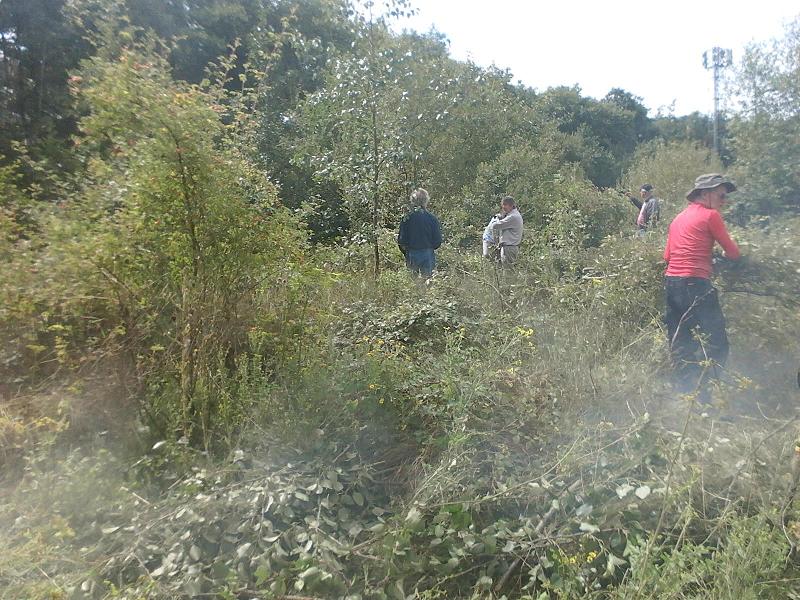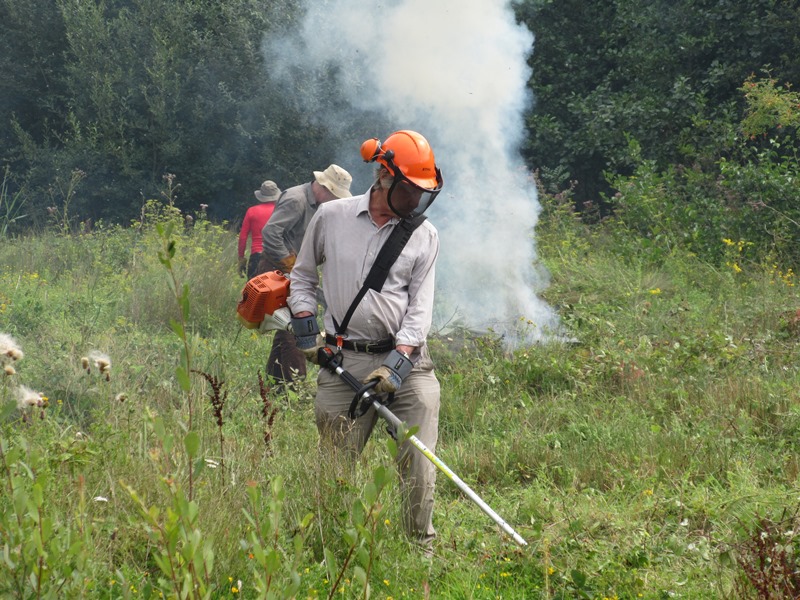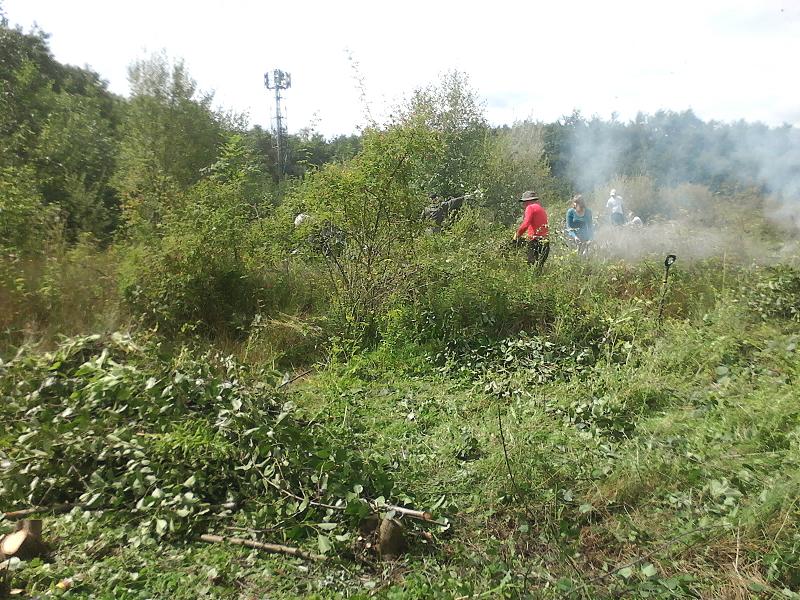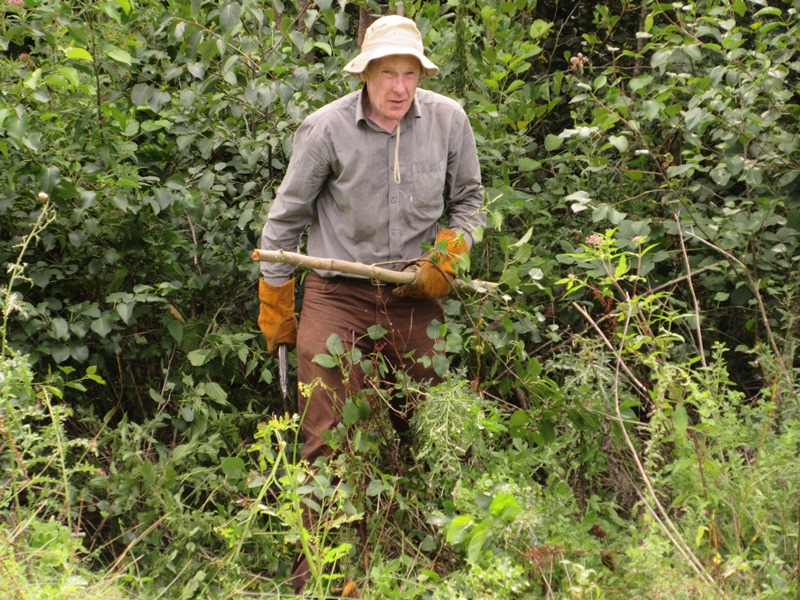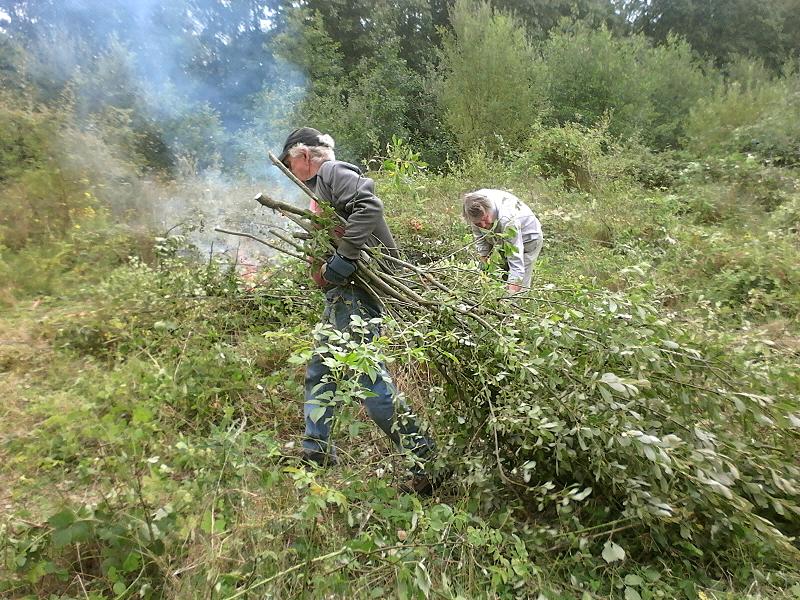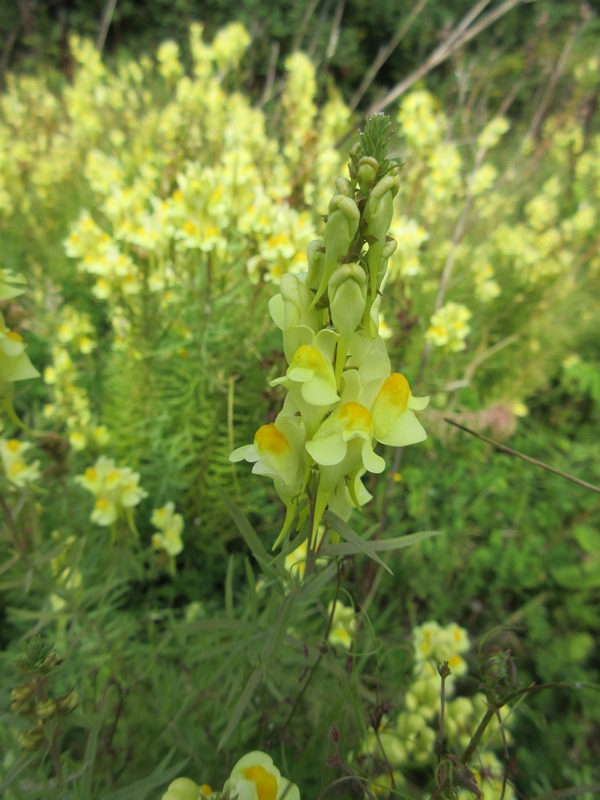 Toadflax (Linaria vulgaris) with its Antirrhinum (snapdragon) like flowers, an large patch of which was flowering near the work site. It is a food plant for a range of insects include a number of butterflies and moths, while the flowers provide nectar for bees, particularly bumblebees. Historically it has been used medicinally both as a laxative and diuretic as well as in the treatment of a number of ailments including jaundice, skin diseases and piles.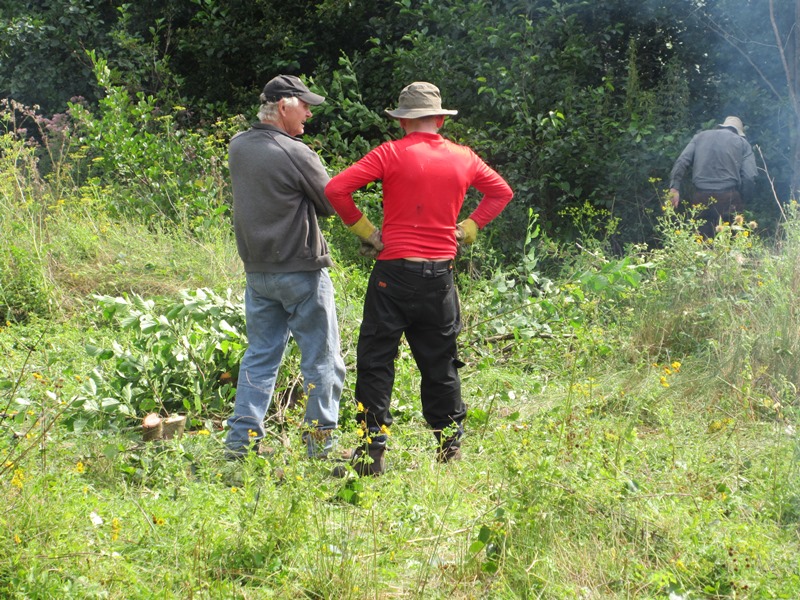 Everyone starts to wind down .....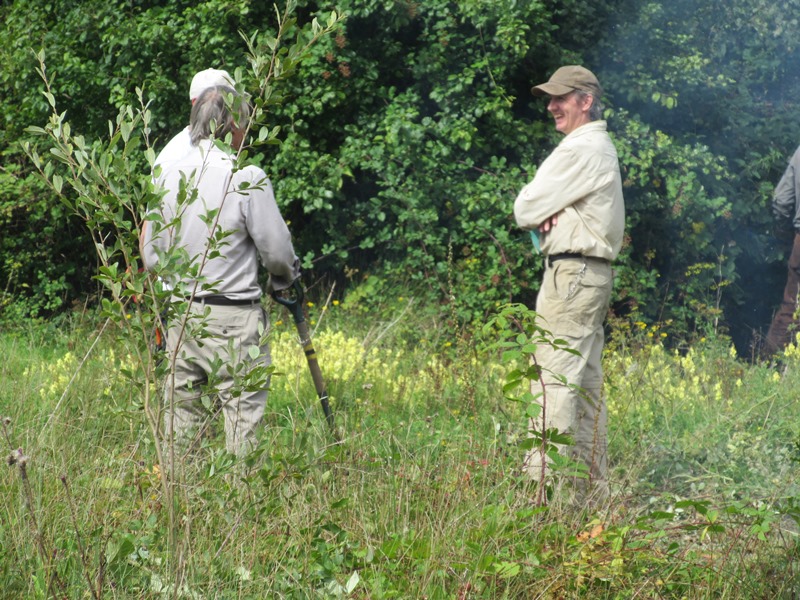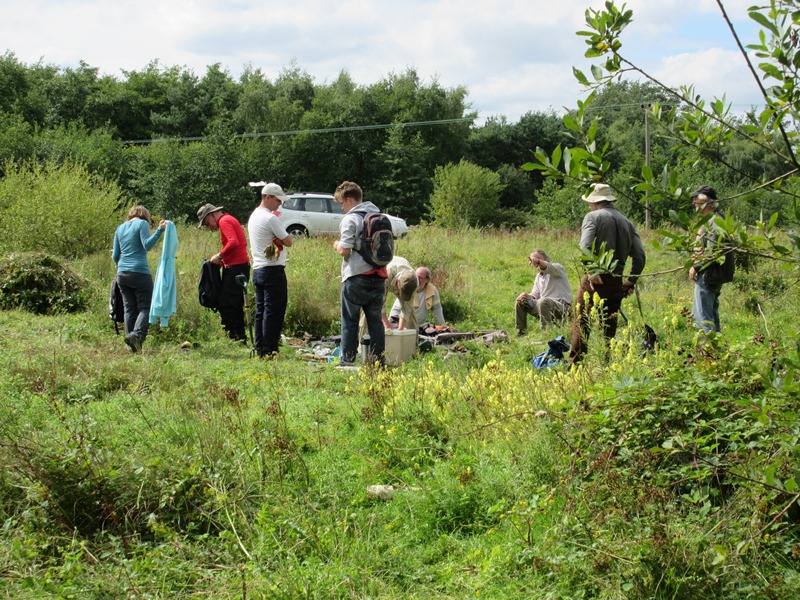 ..... prior to preparing to depart.
Updated: Saturday, 20th March 2021
Photographs: Alan Stevens; David Hume