CRoW (Conserve Reading on Wednesdays)
Wednesday, 23rd August 2017
Rushall Farm, Bradfield ~ Vegetation clearance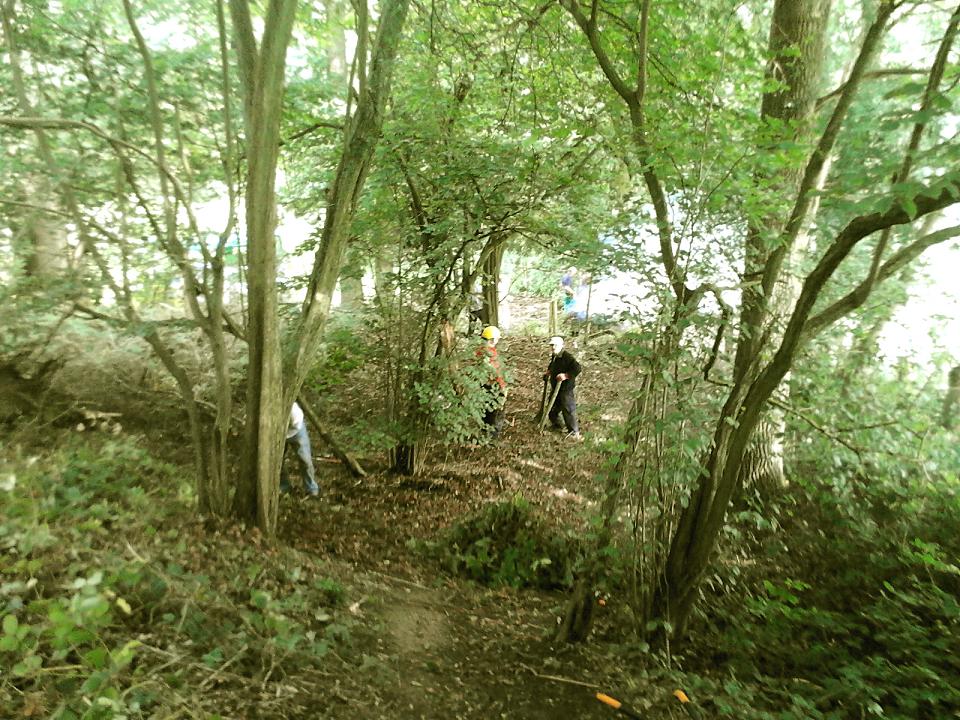 A day clearing vegetation, mainly bracken and bramble, from along the edge of one of Rushall's woodland paths to encourage the bluebells. Each year in late April bluebell walks are held in these woodlands for the benefit of the MS Society.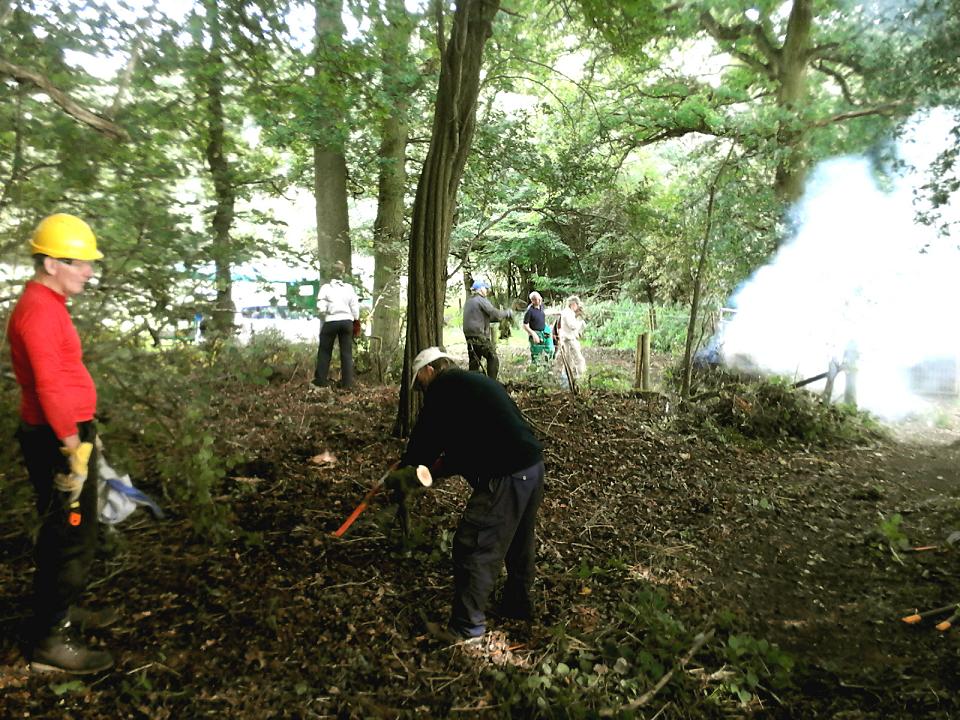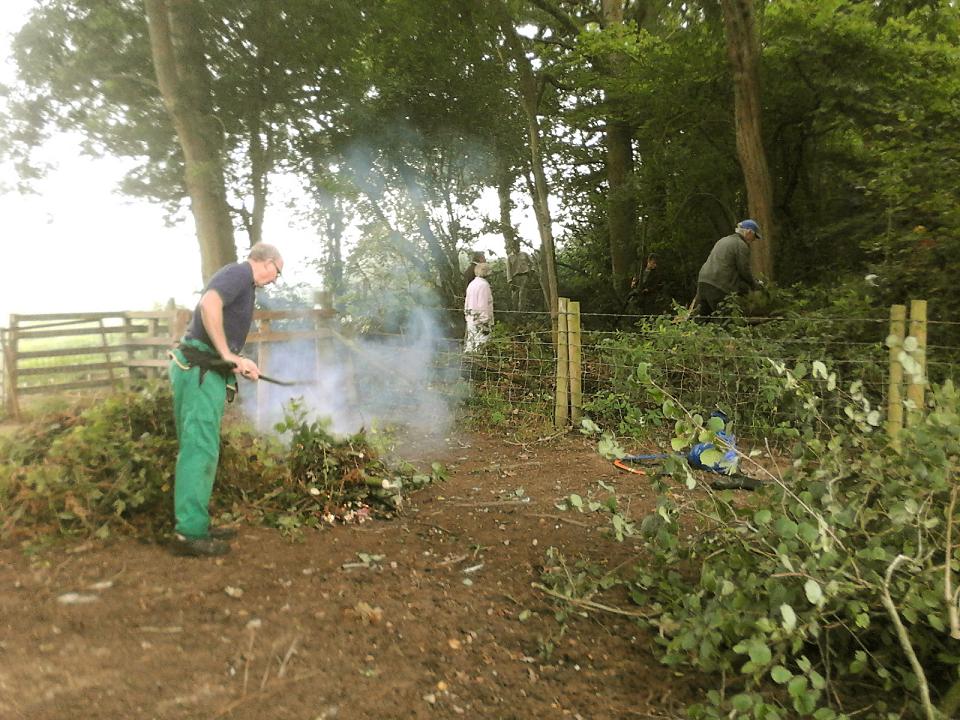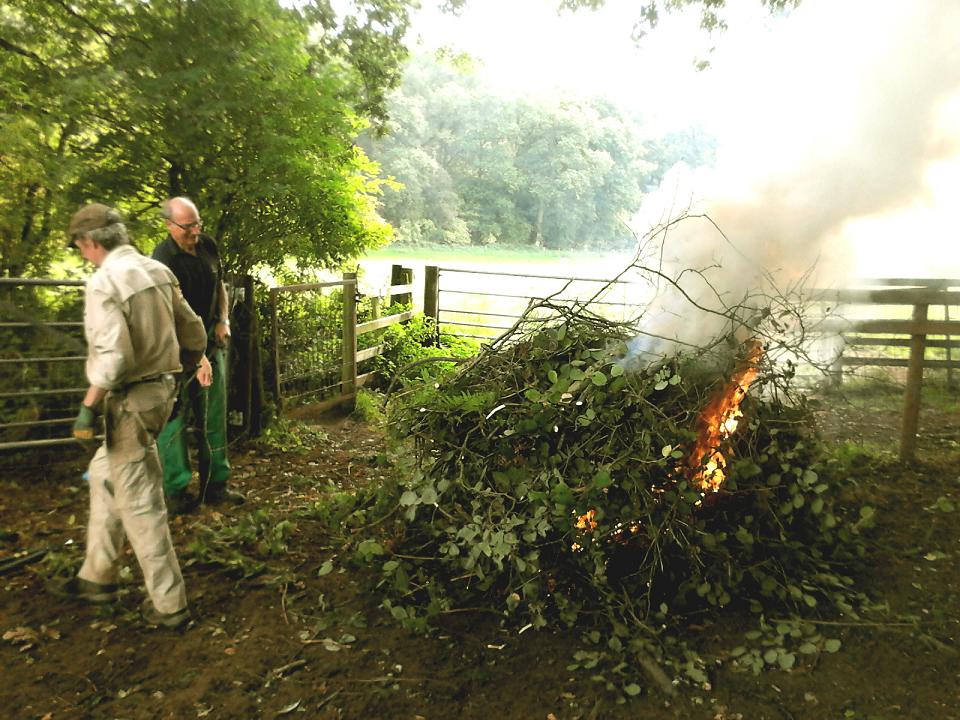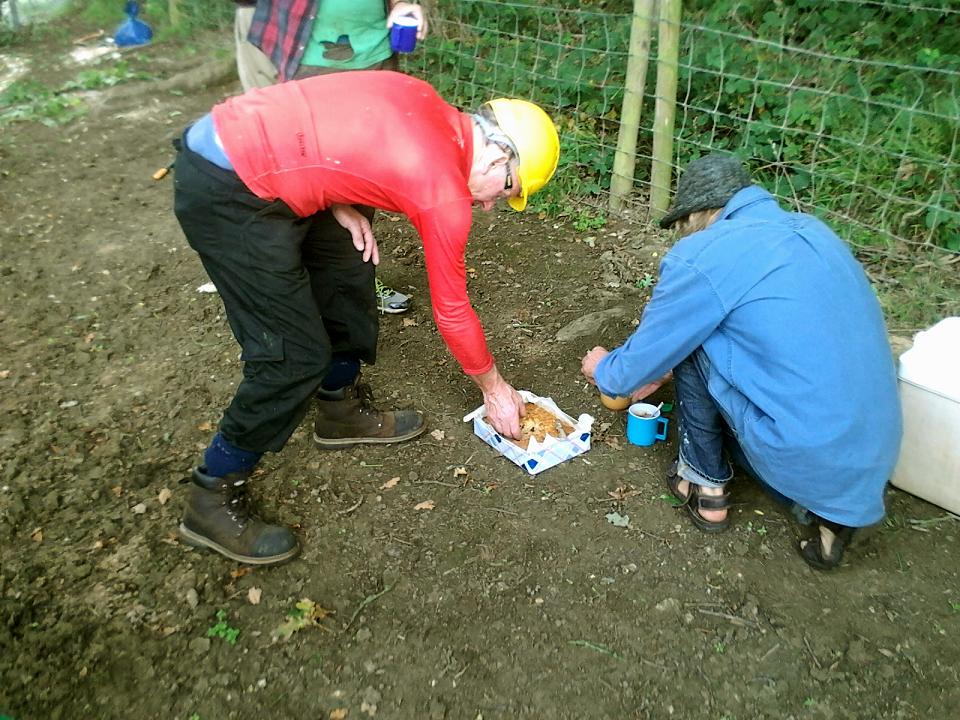 Coffee break!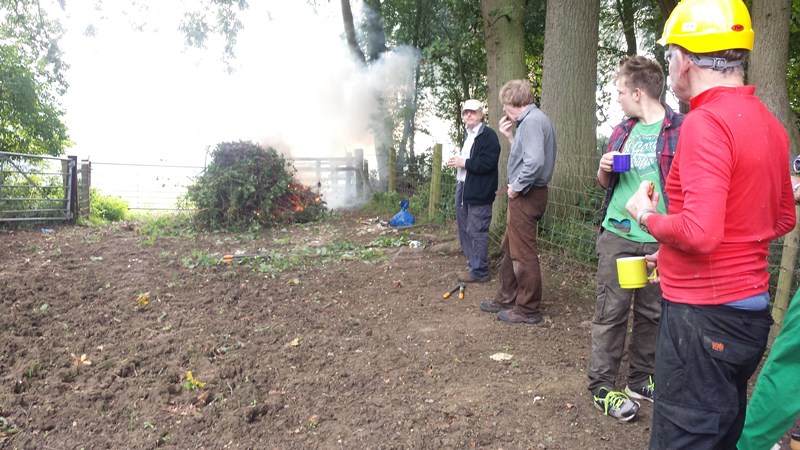 A pair of magnificent albeit dead oaks.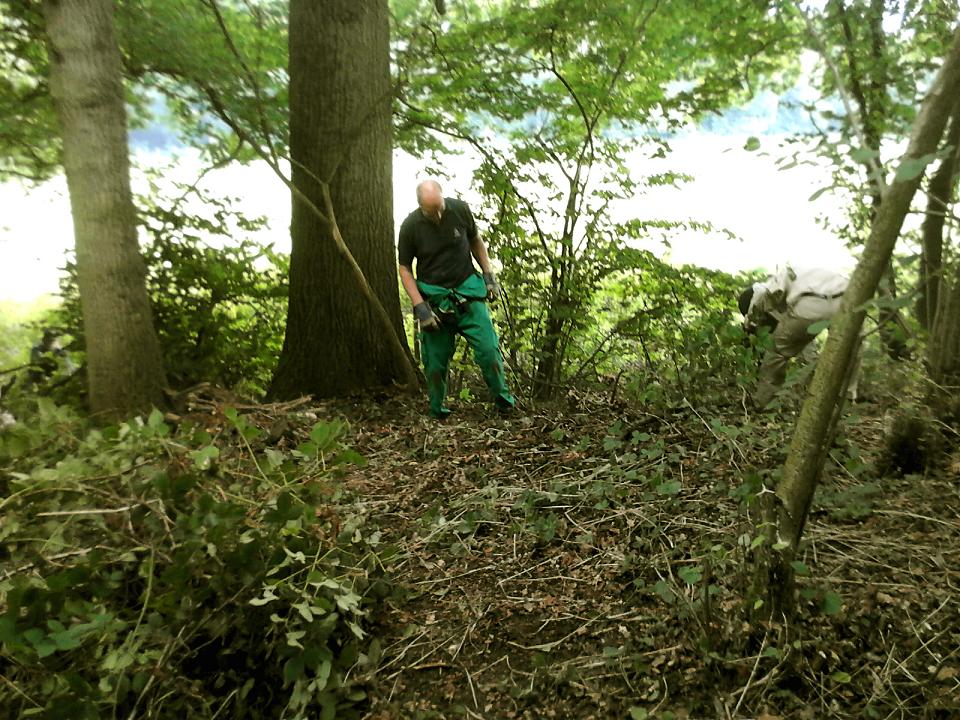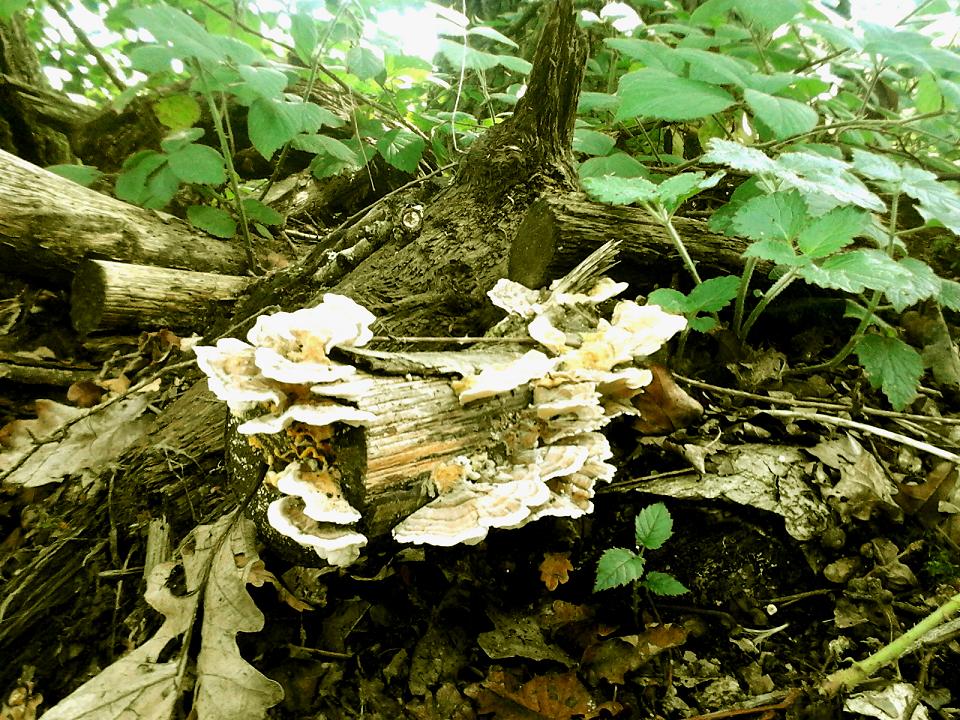 Fungi .....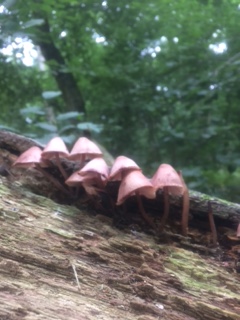 ..... including these thought to be Clustered Bonnet fungi growing on a dead oak.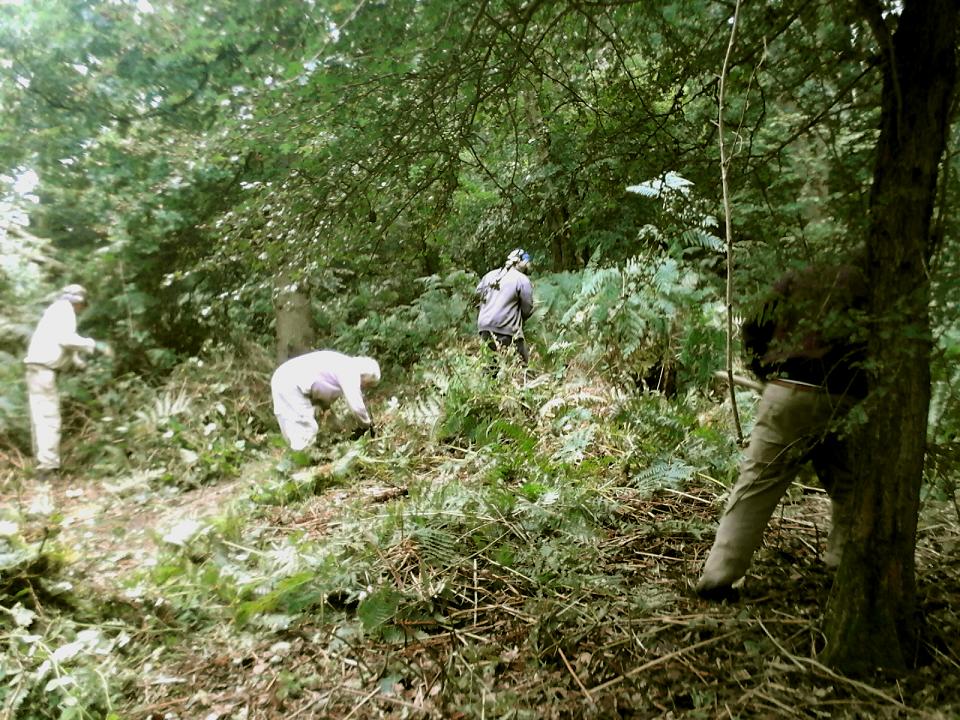 The dark green leaves to the left of this oak belong to a box tree.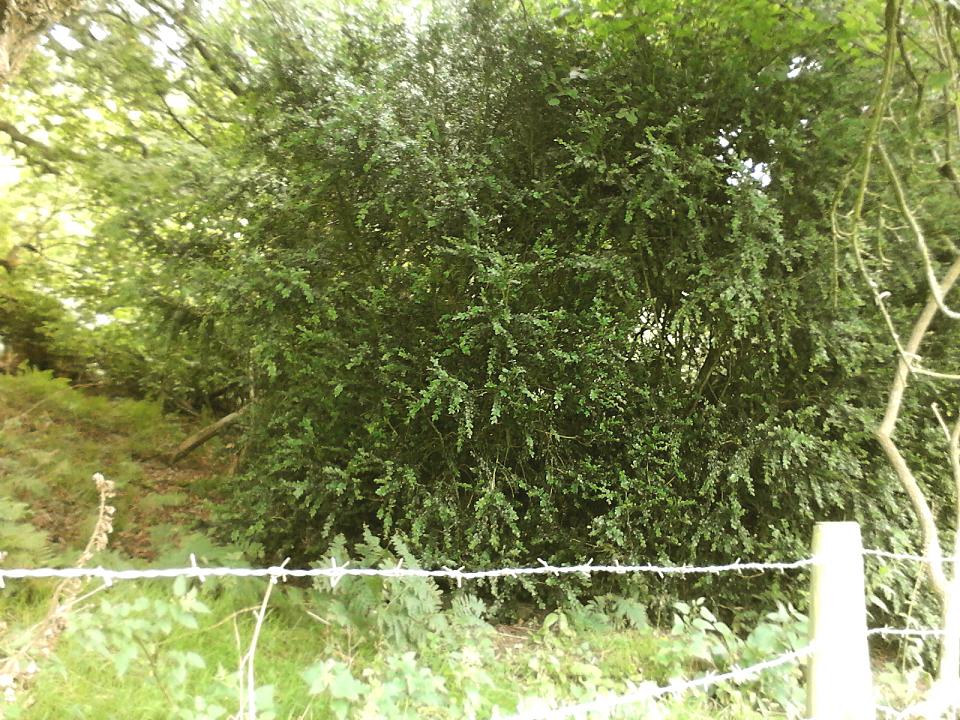 Although box is often thought of as a garden shrub it is in fact a native tree growing to around 12m in height. In recent years box blight, a fungal disease, has caused extensive damage particularly to the ornamental forms of the box, and the tree now faces a new danger in the shape of the Box Tree moth introduced into Europe from eastern Asia and first reported in the UK in 2007.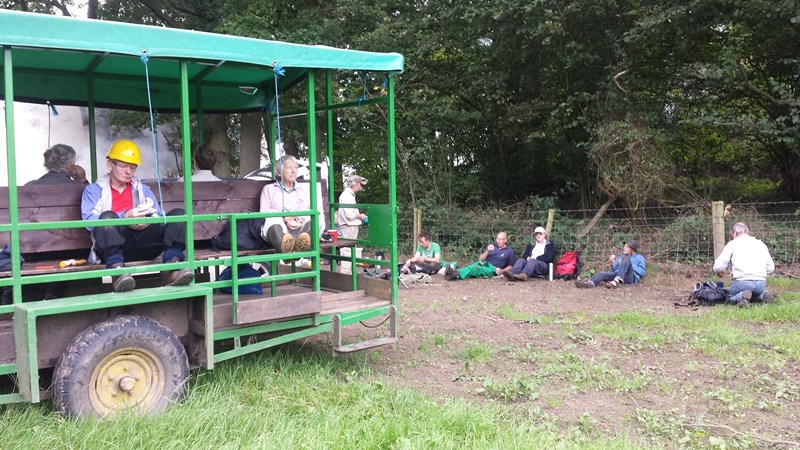 Lunch!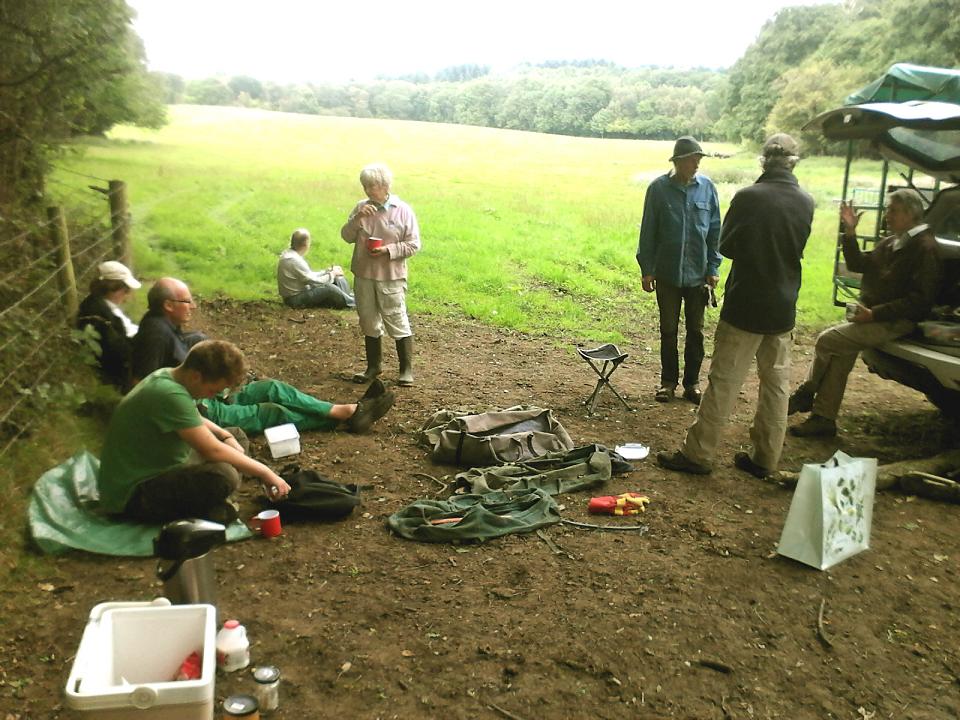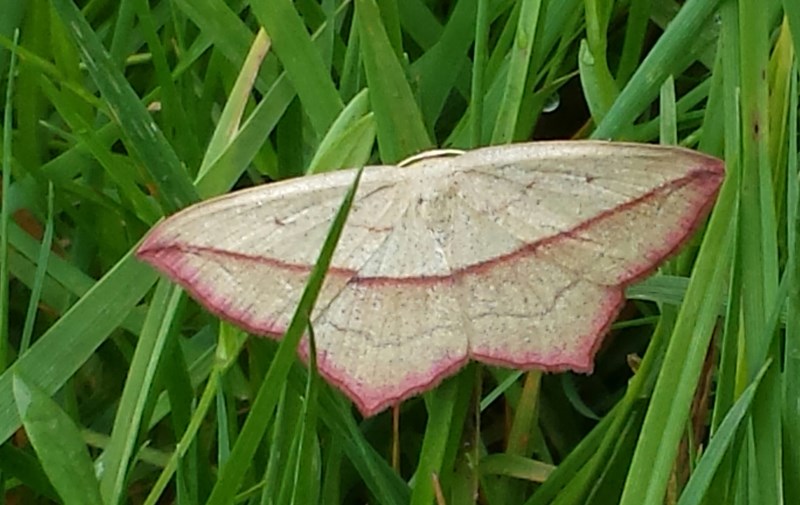 A Blood Vein moth seen during the task.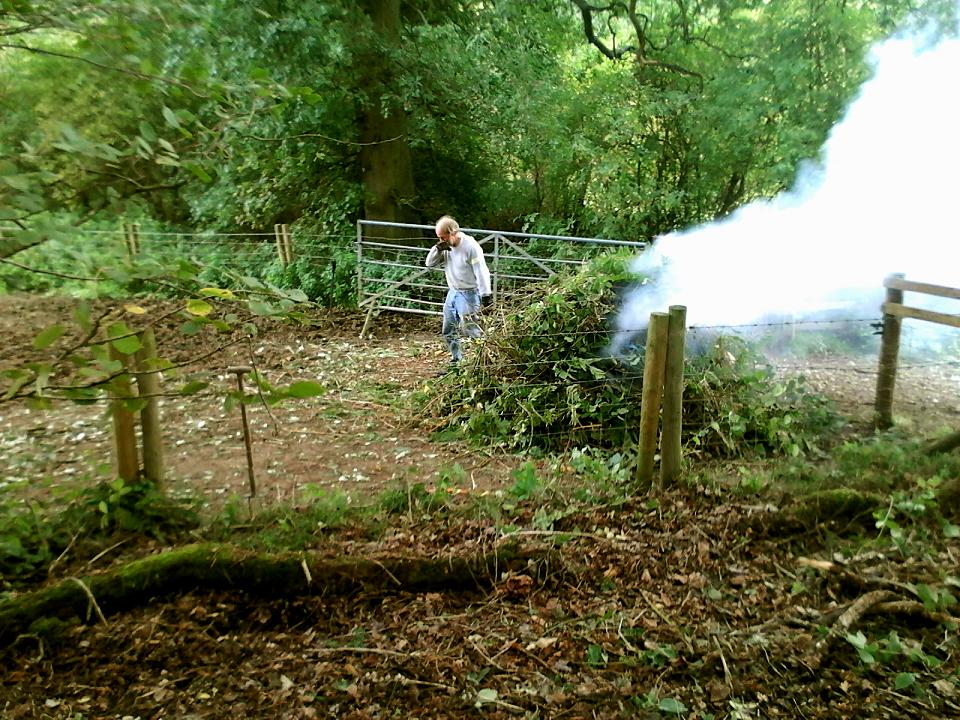 Updated: Saturday, 20th March 2021
Photographs: David Hume; John Lerpiniere; Judith Oliver