CROW (Conserve Reading on Wednesdays)
Wednesday, 28th August 2019
Paices Wood Country Park, Aldermaston ~ Rhododendron removal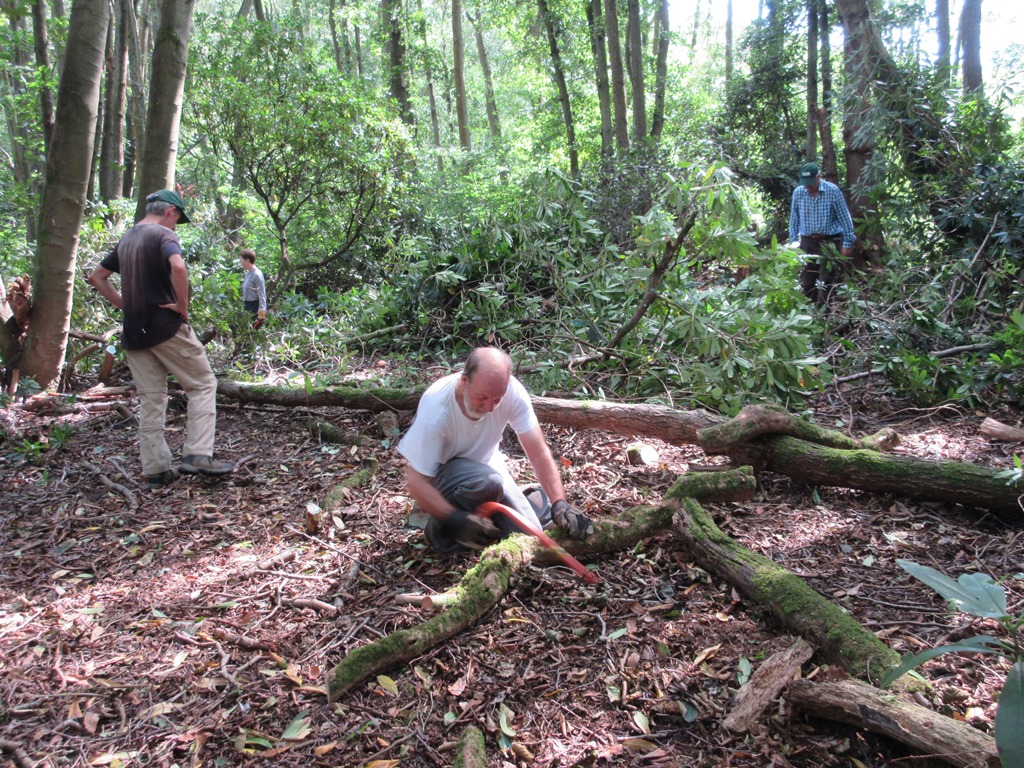 Continuing the task on which we had started in early July.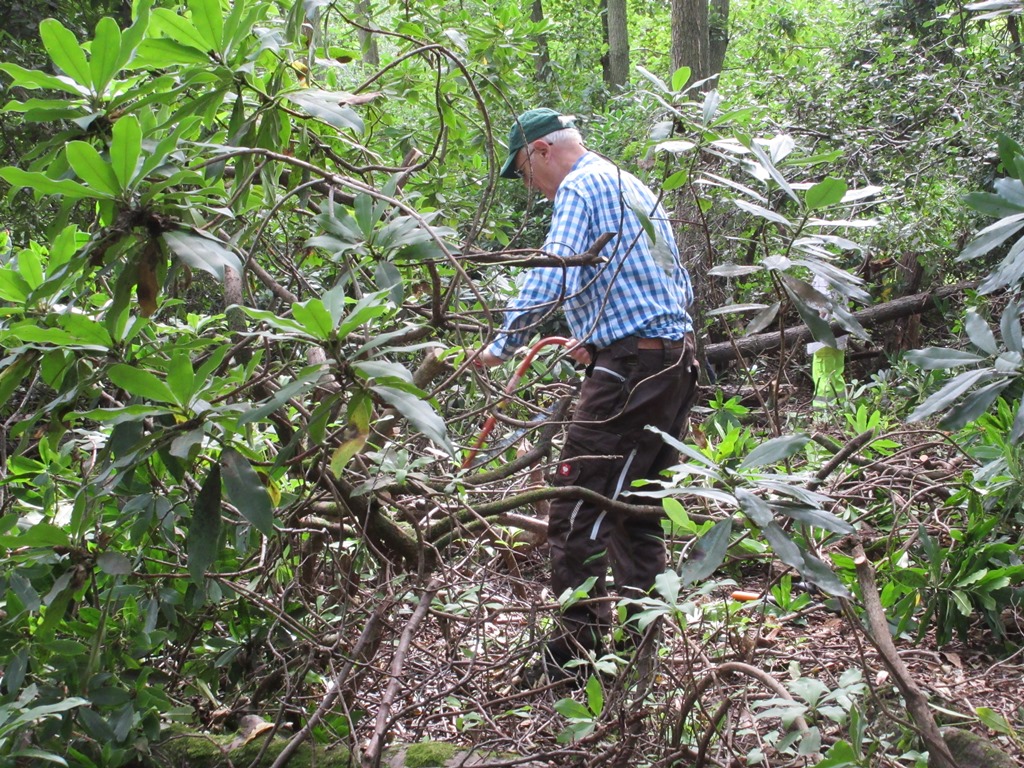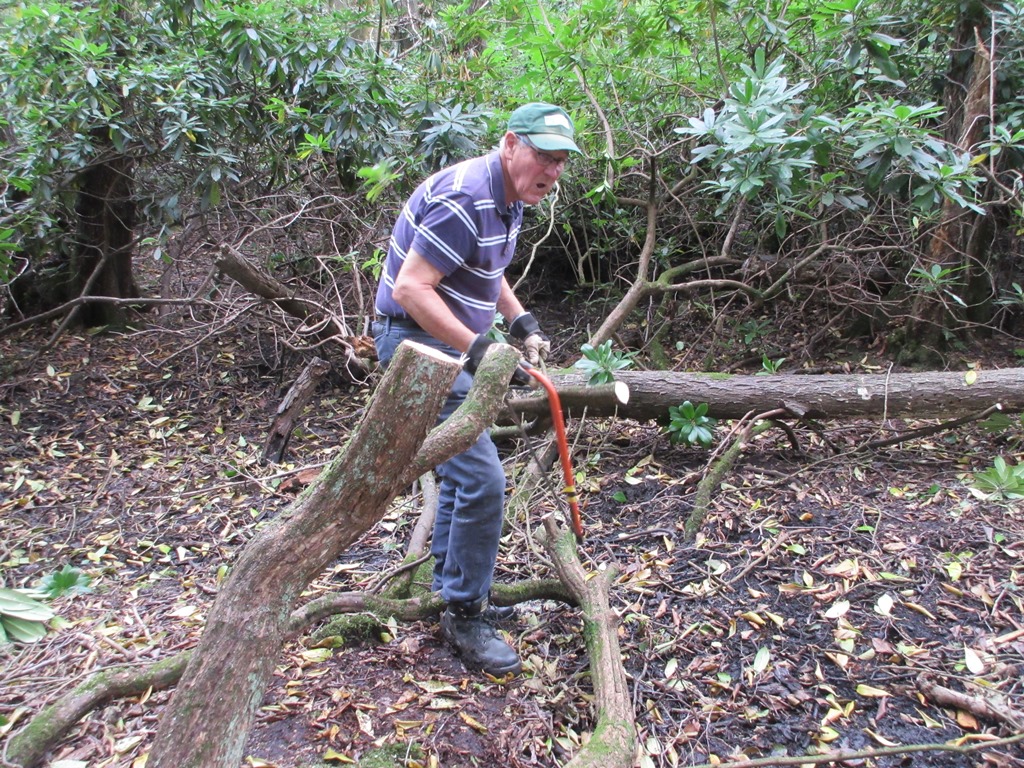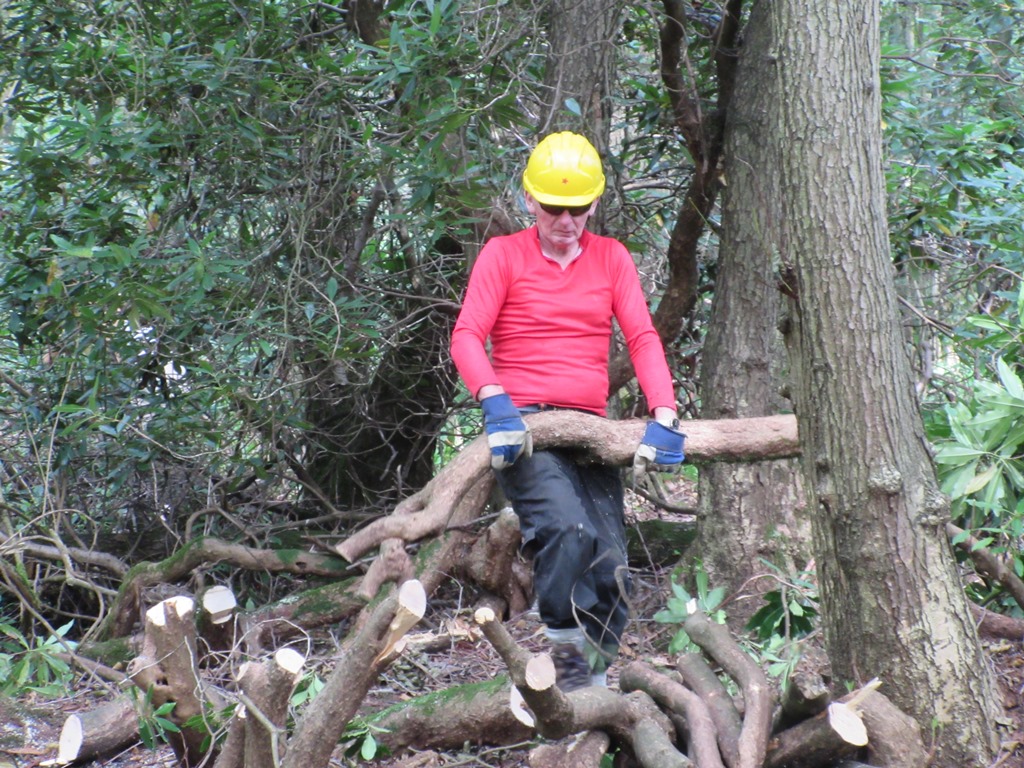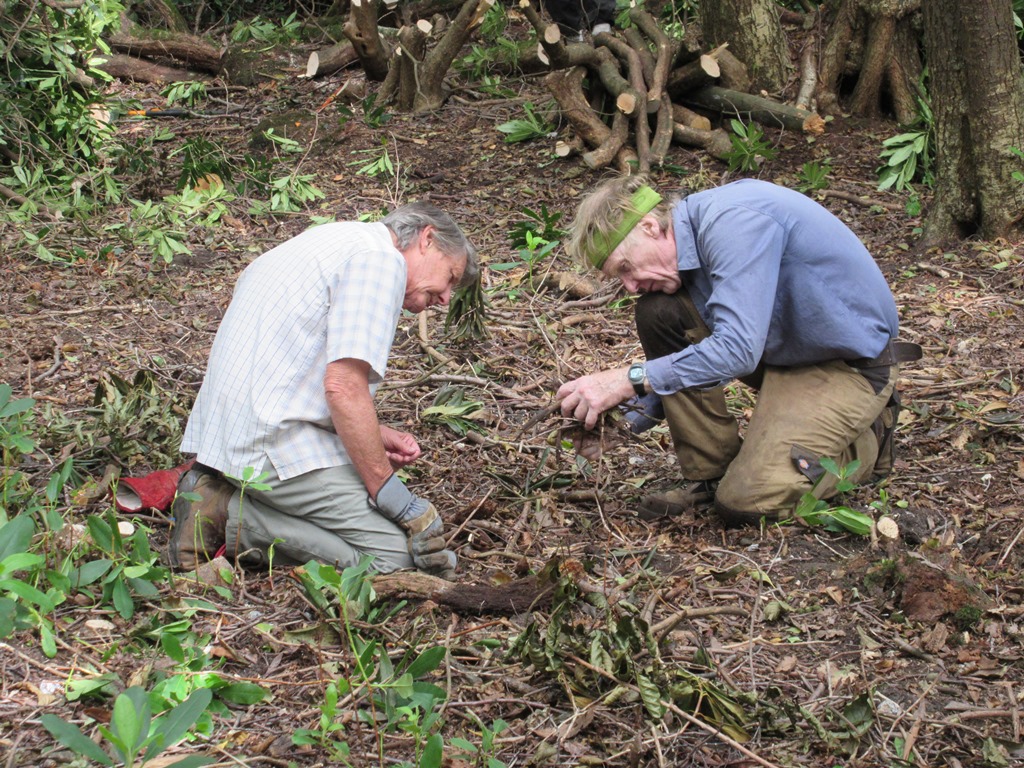 It had not been the intention to have a fire but with the ever growing heaps of cleared material and in the knowledge from experience elsewhere that rhododendron is extremely slow to decay, there was a change of mind.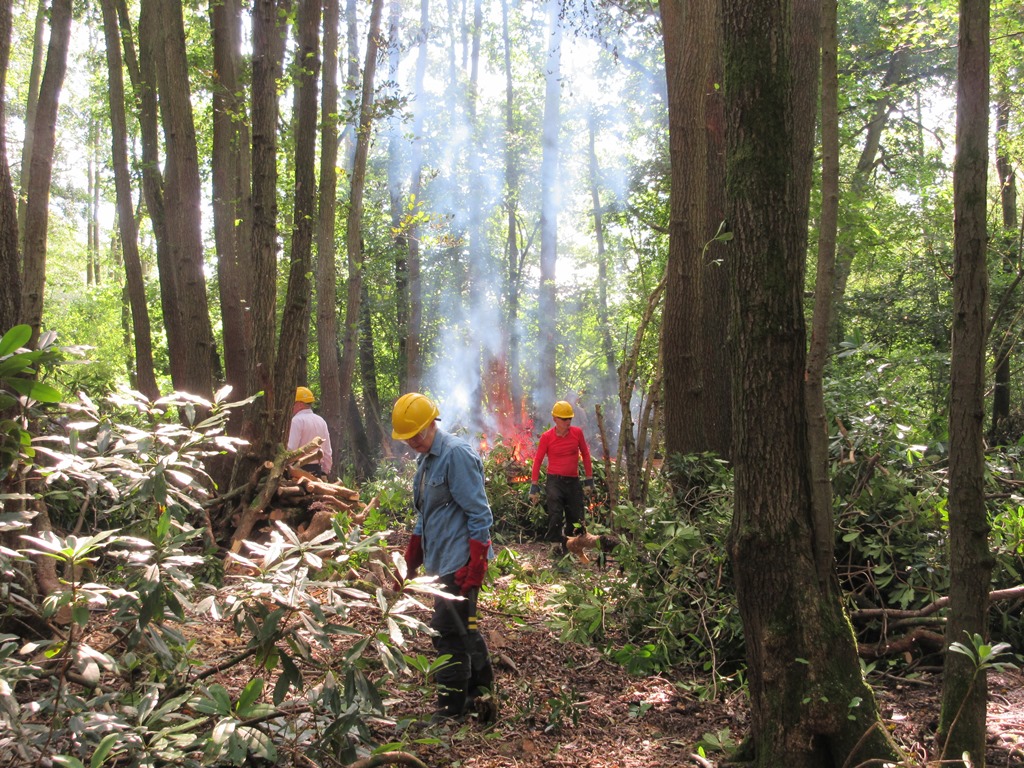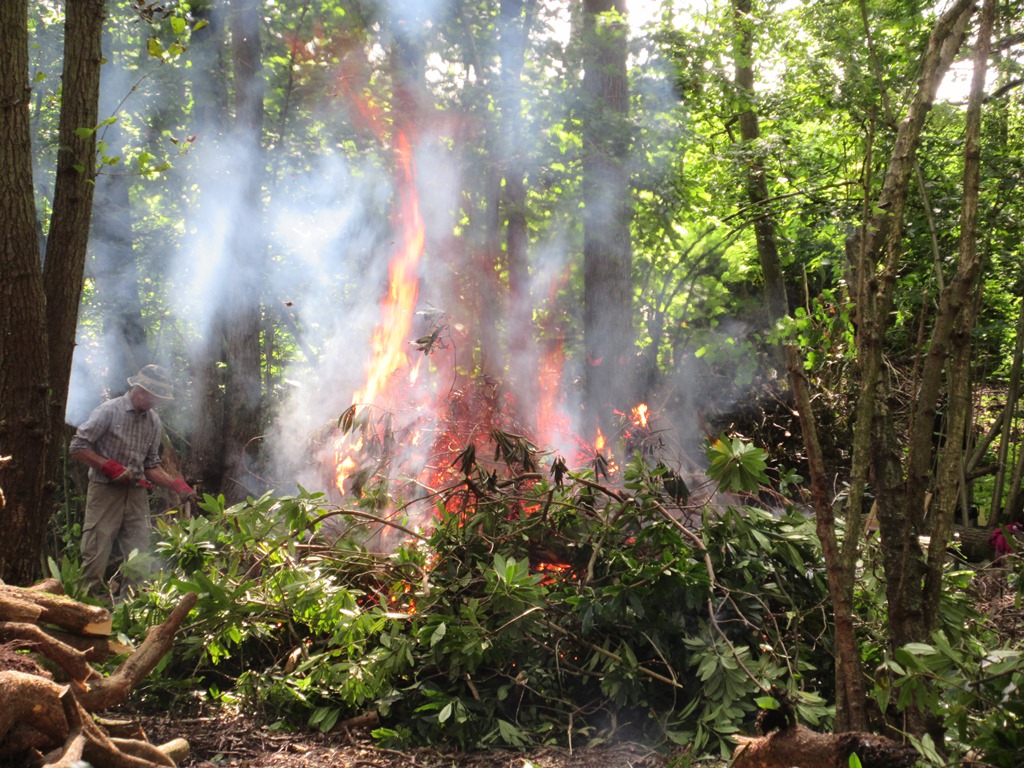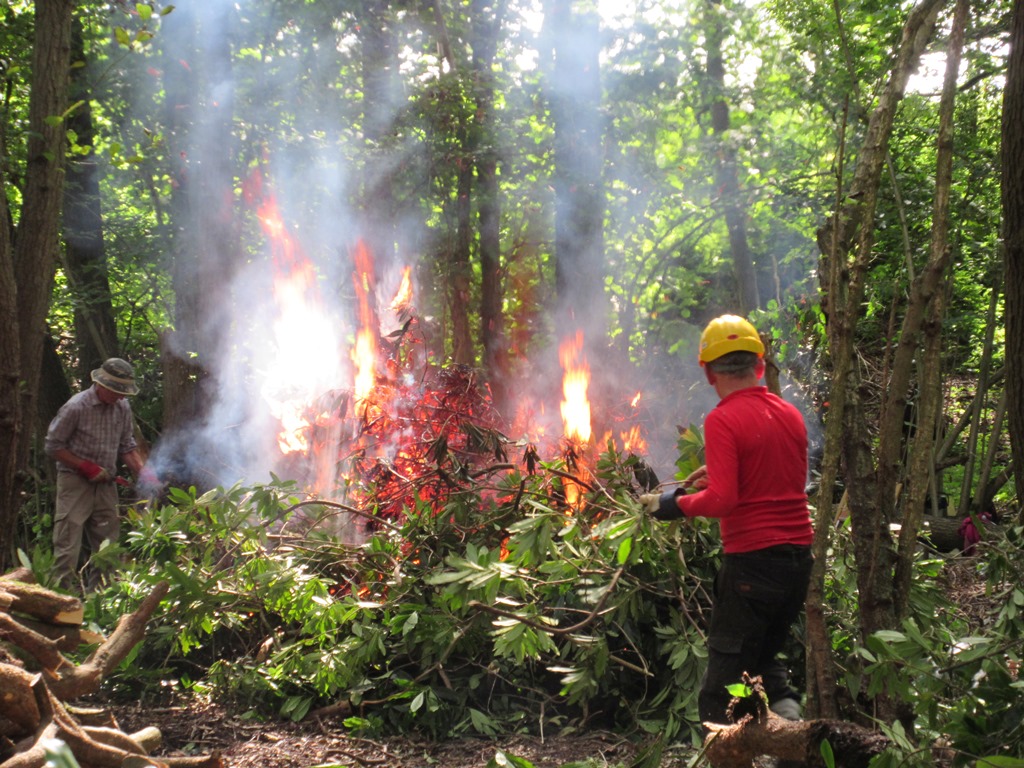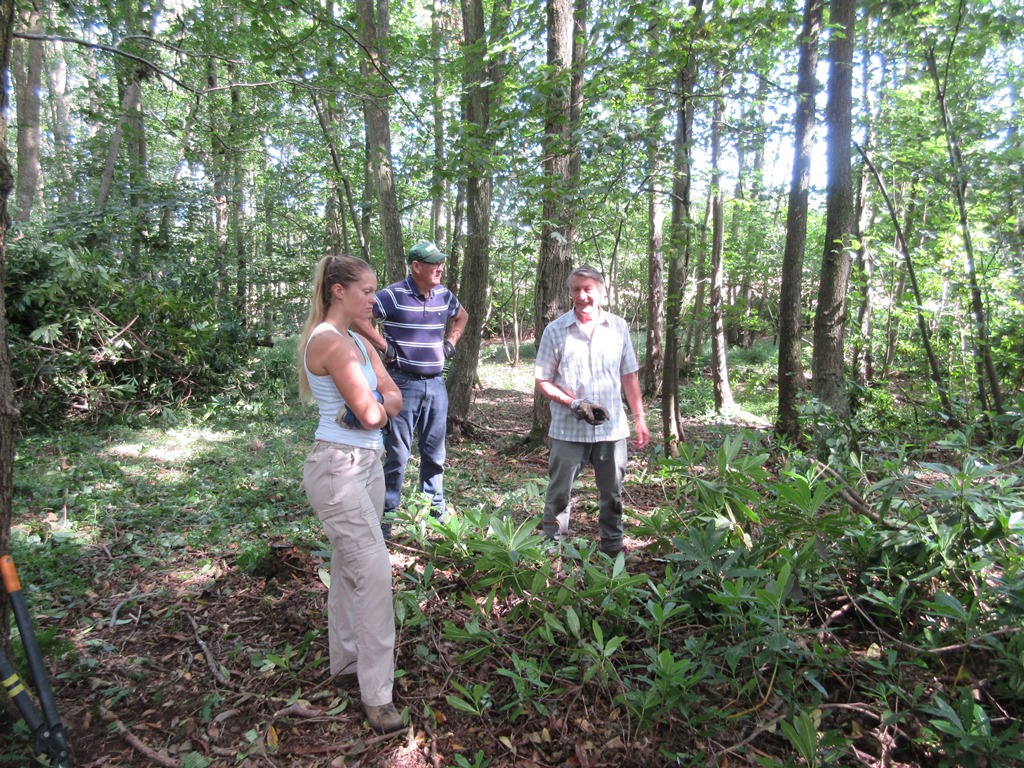 End of task - while some rhododendron remains the bulk had been cleared.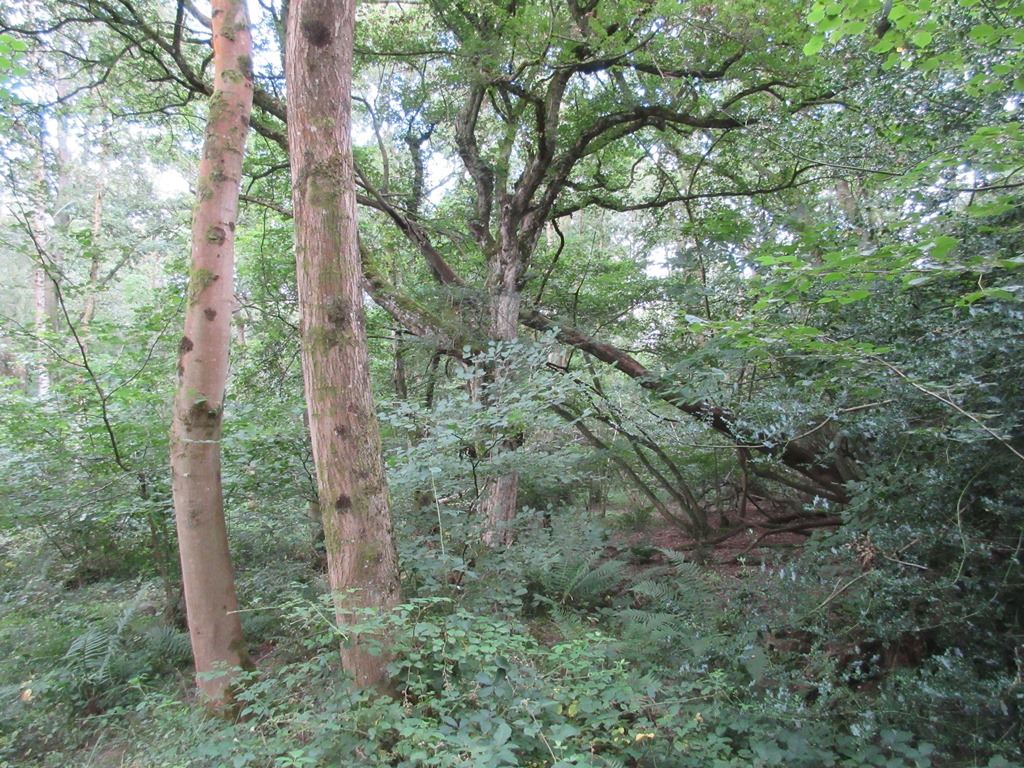 A post task wander to look at some of the site's more ancient trees.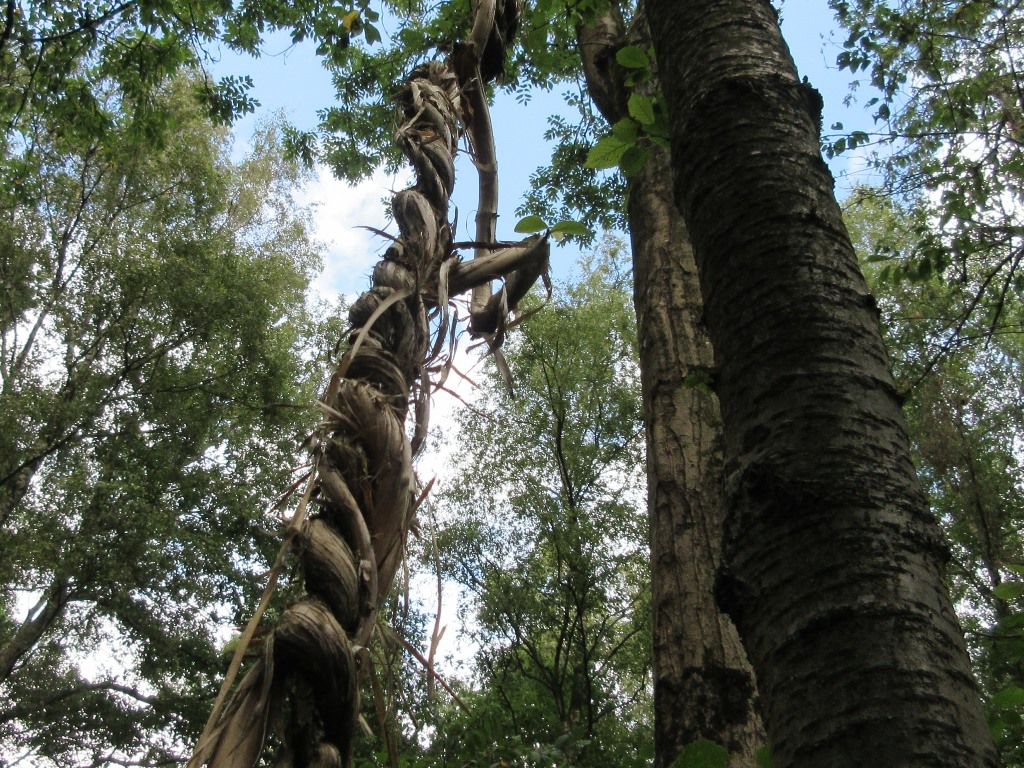 Where's Tarzan?

A 'rope' of honeysuckle leads up into an old cherry tree.
Updated: Sunday, 1st September 2019
Photographs: Alan Stevens