CROW (Conserve Reading on Wednesdays)
Tuesday, 29th December 2015
Paices Wood Country Park, Aldermaston ~ Scrub clearance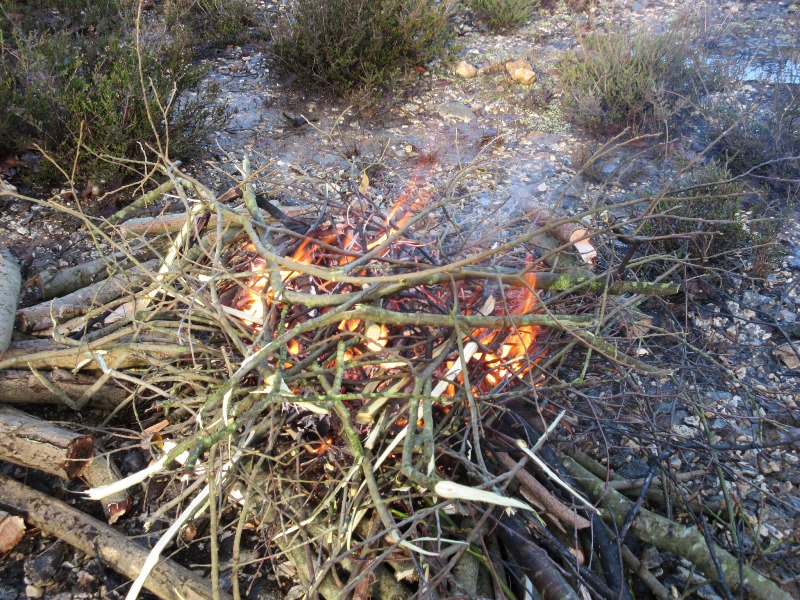 A second fire is started on this our final task of the year when we were joined by volunteers from the West Berkshire Countryside Society to clear scrub at Paices Wood, in particular from the heathland area.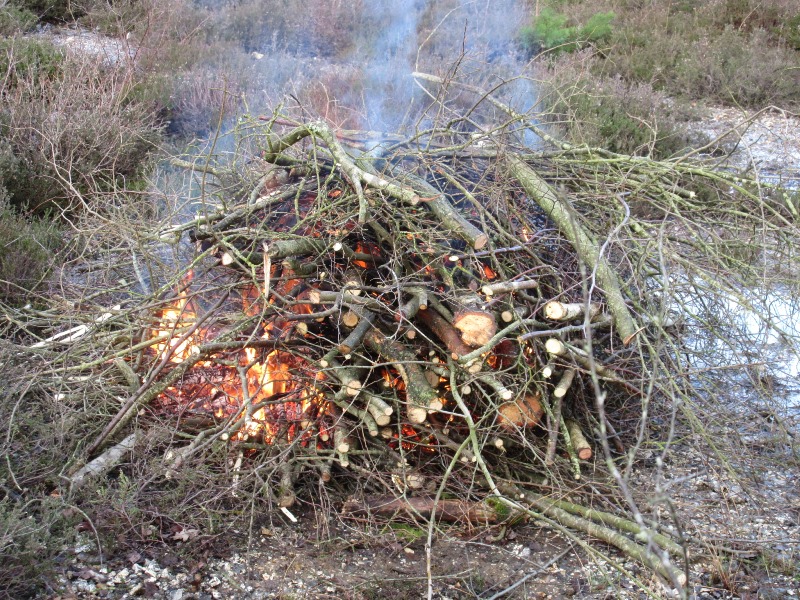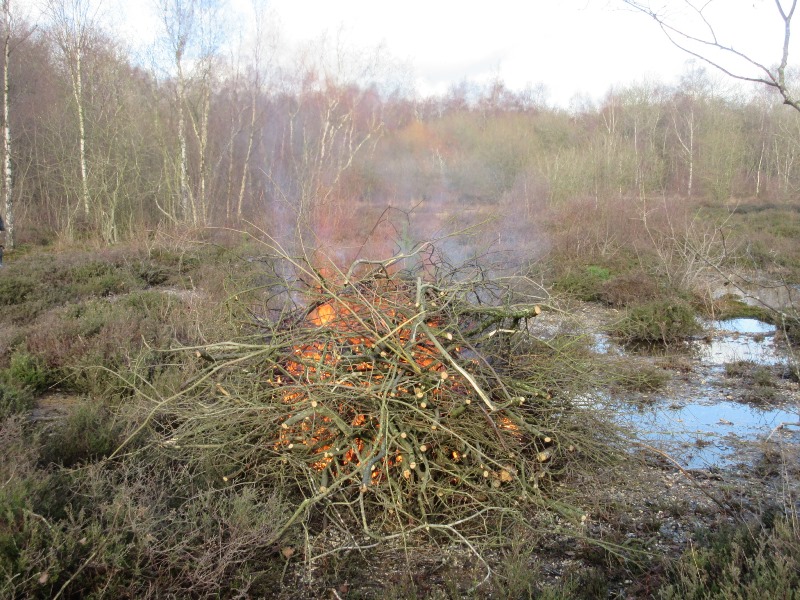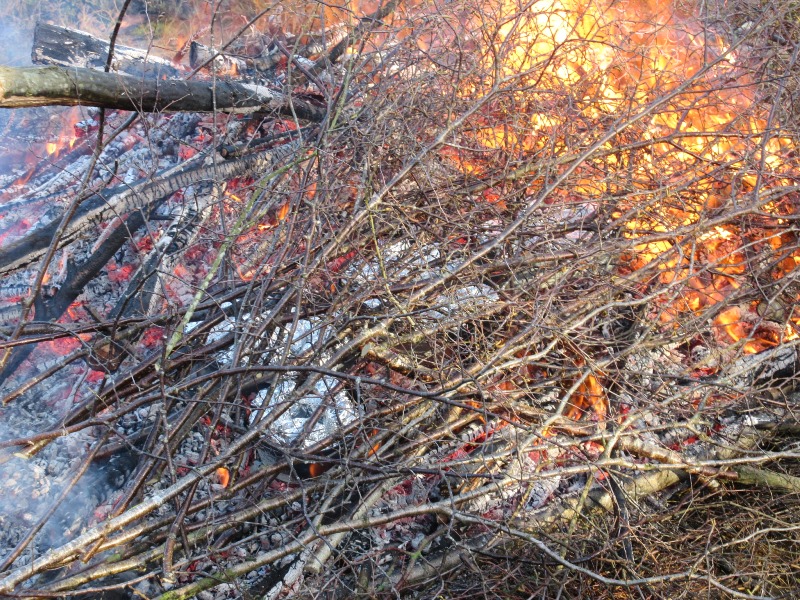 Midday and baking potatoes wrapped in foil (just visible) were placed onto the bed of hot ash which now constituted the first bonfire lit at the start of task. The potatoes were ready for lunch at one o'clock.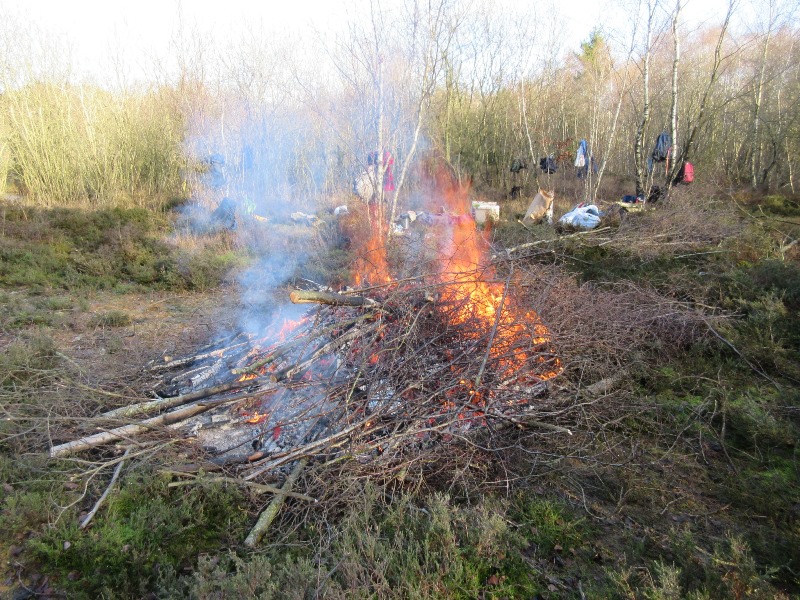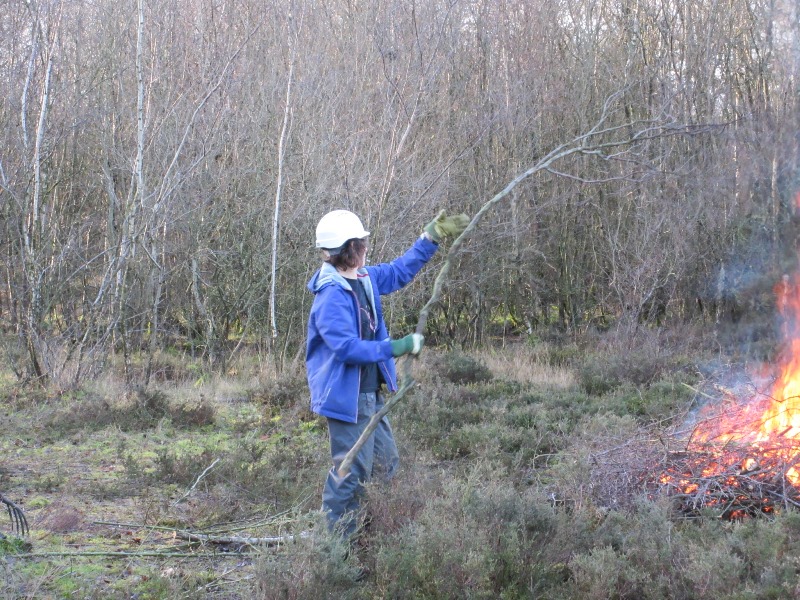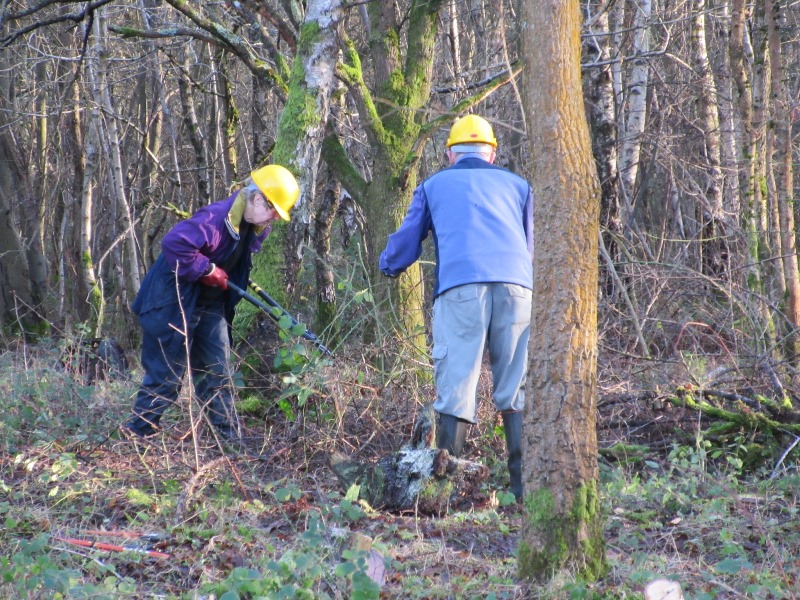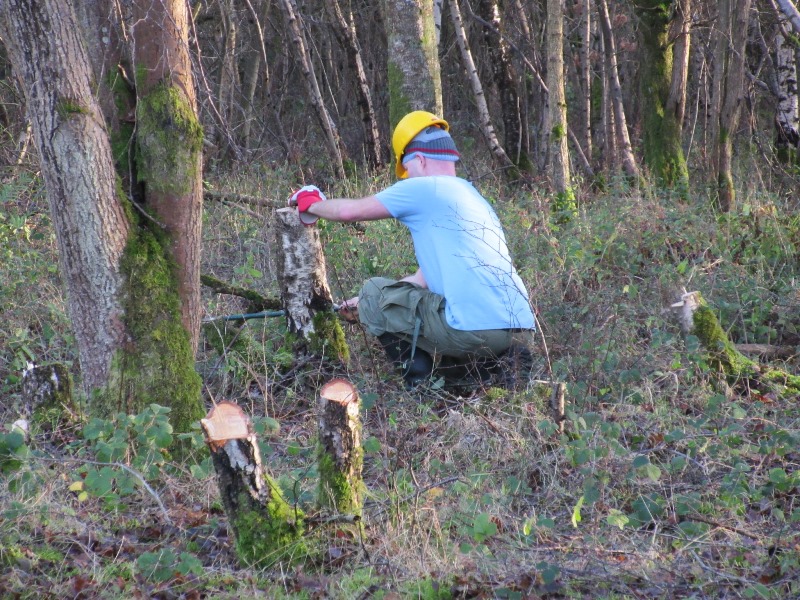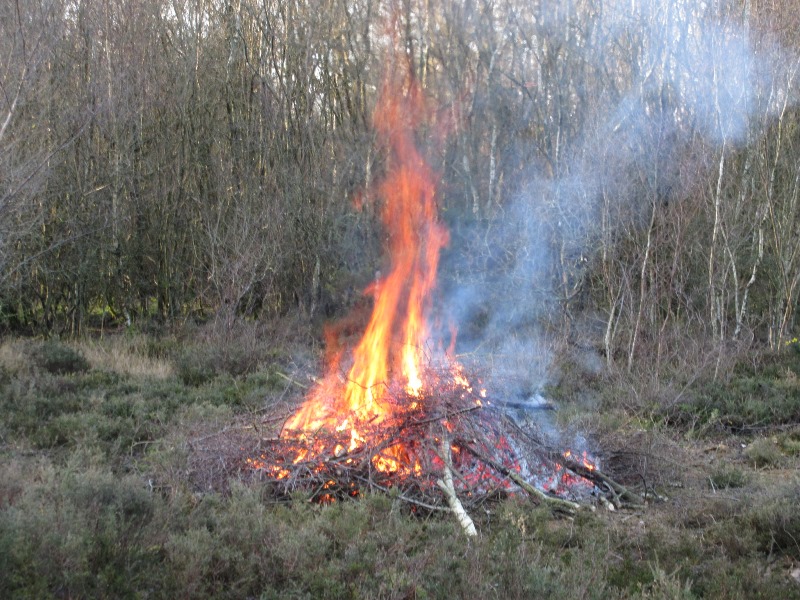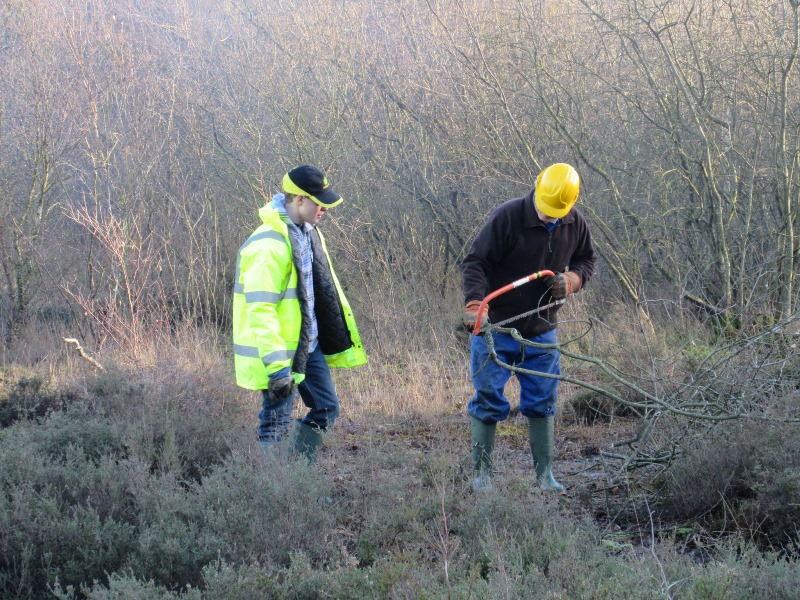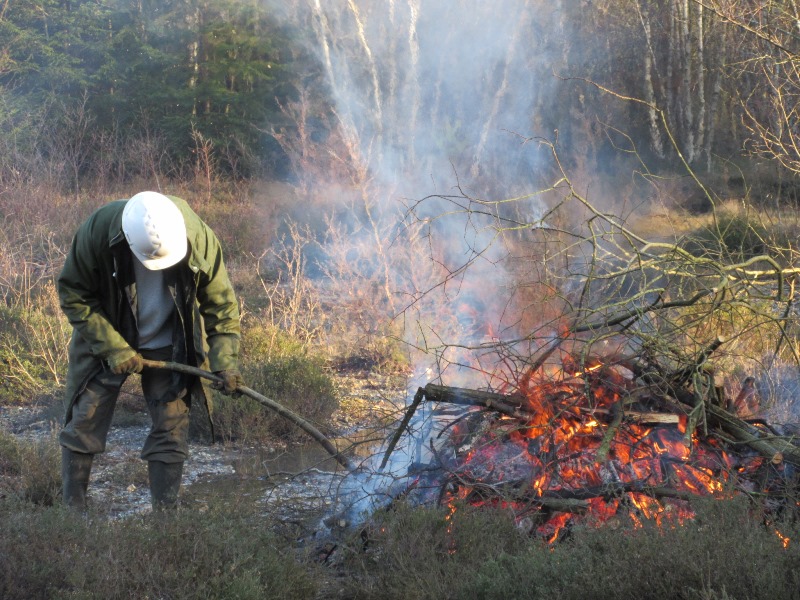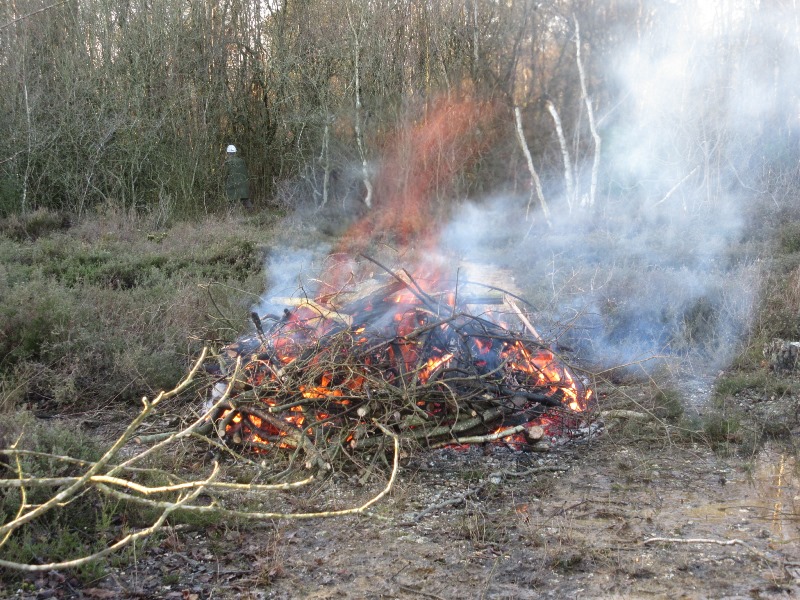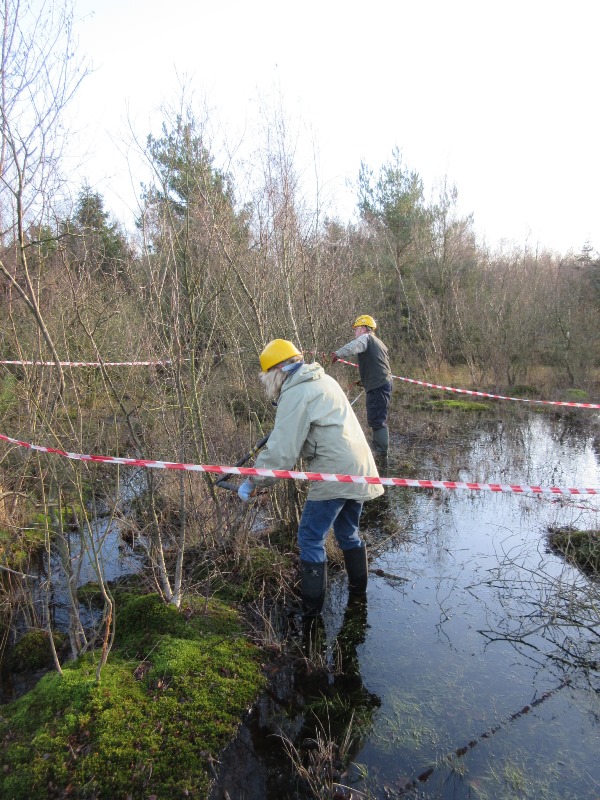 As the task neared its end the fires were left to burn down. Clearing continued but the material was stacked in readiness for some future conflagration. Note: The hazard tape had no significance other than marking out an area to be cleared.
Created: Tuesday, 29th December 2015
Photographs: Alan Stevens