CROW (Conserve Reading on Wednesdays)
Wednesday, 24th February 2016
Paices Wood Country Park, Aldermaston ~ Coppicing and dead hedging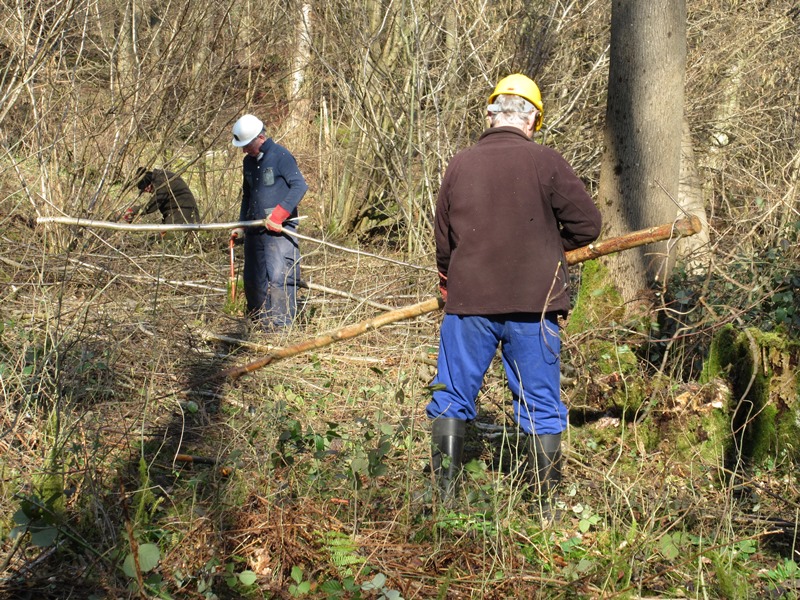 CROW were to coppice a plot which was last coppiced about eleven years ago by the then Pang Valley Volunteers (now the West Berkshire Countryside Society), the first of a series of coppice plots created at the site in recent years with the intention that they should be coppiced in rotation as would have occurred in the past. A dead hedge was also to be created to protect the coppiced stools from deer damage.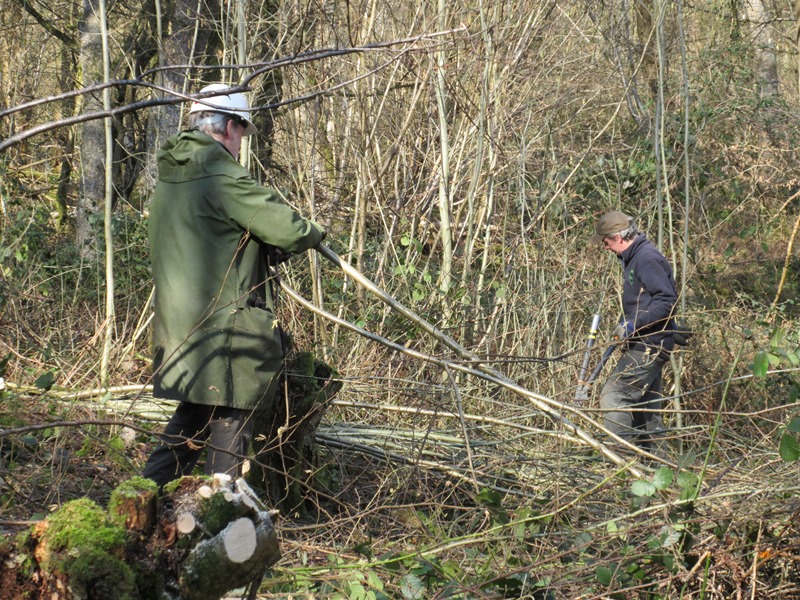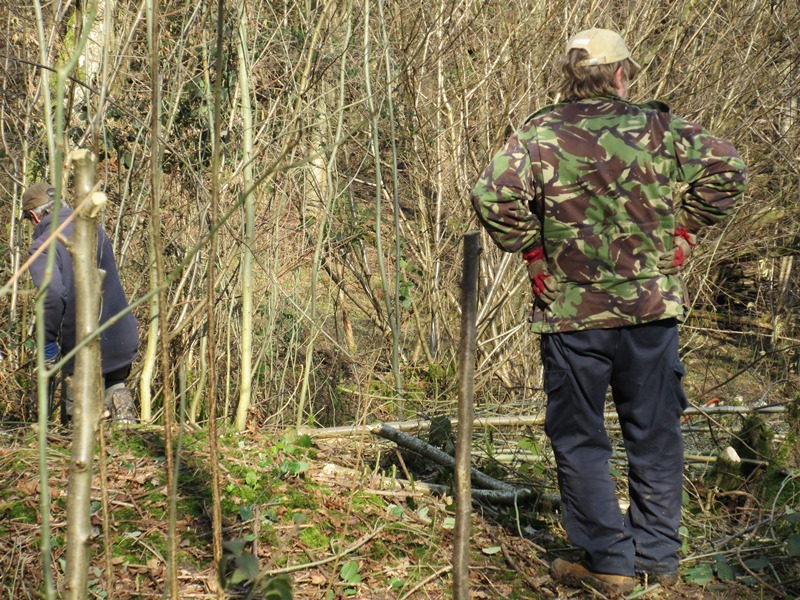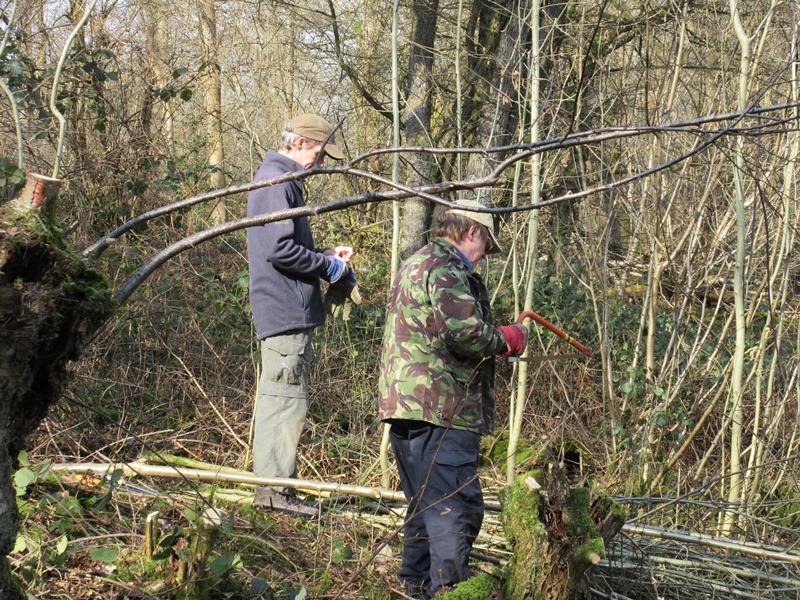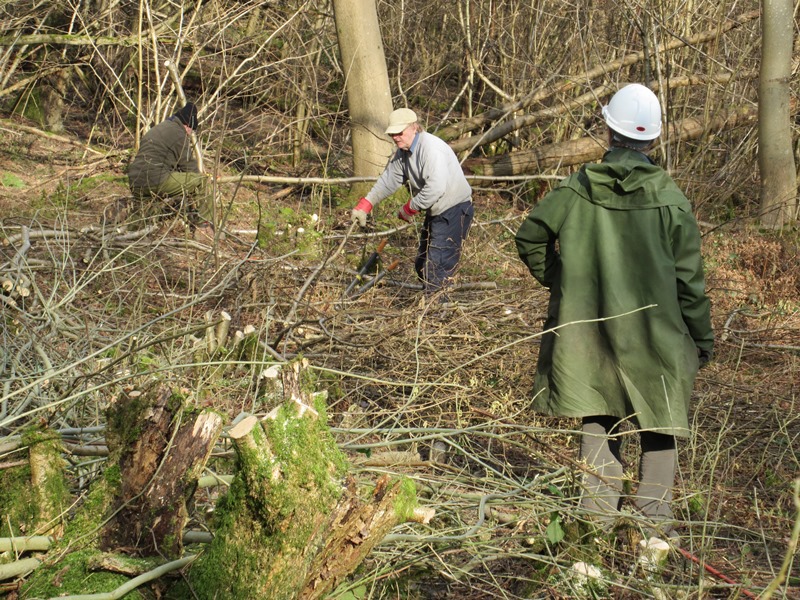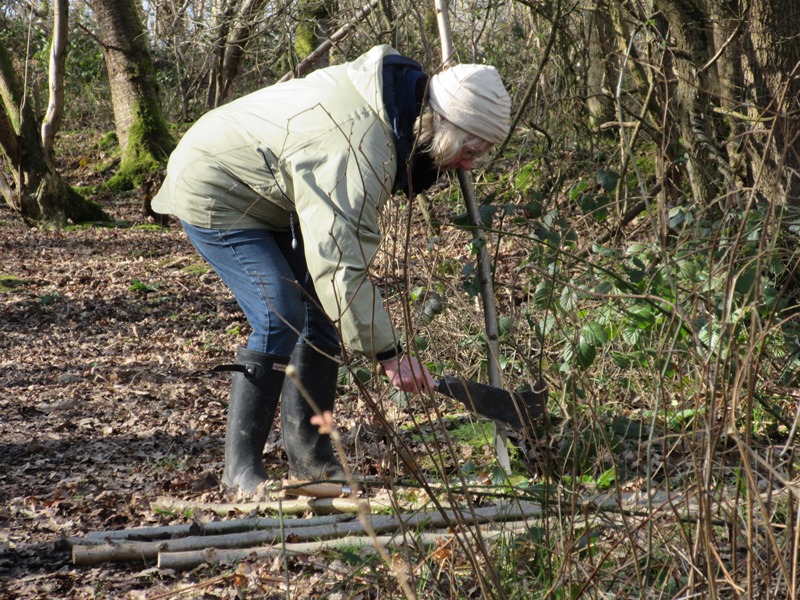 Some of the coppiced material was used to make stakes to support the dead hedge .....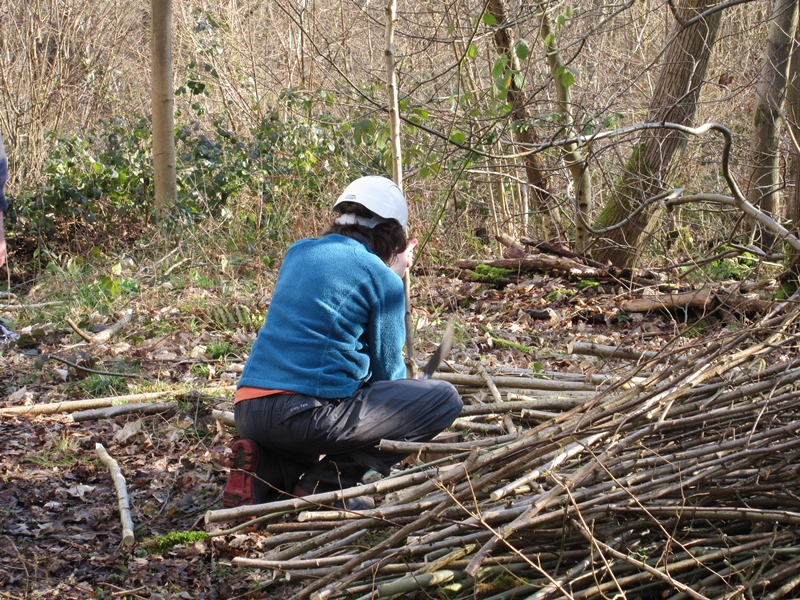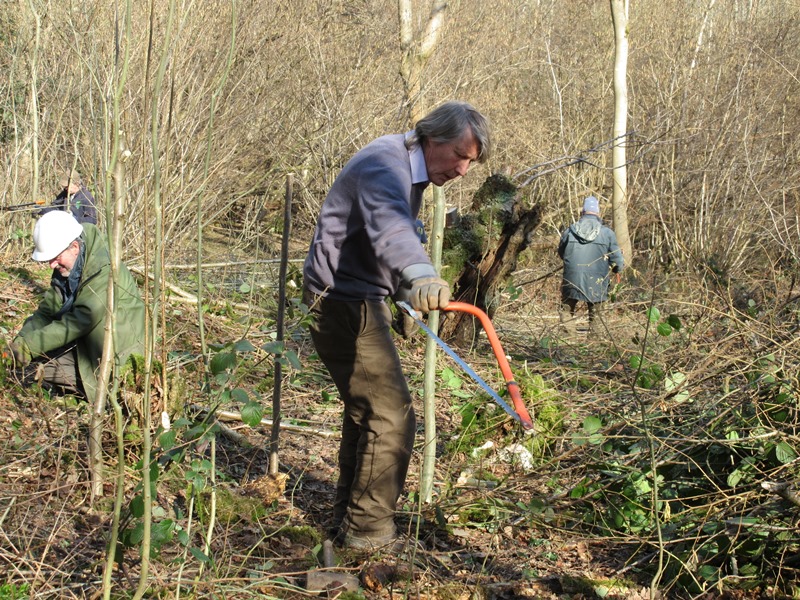 ..... which John then began to position.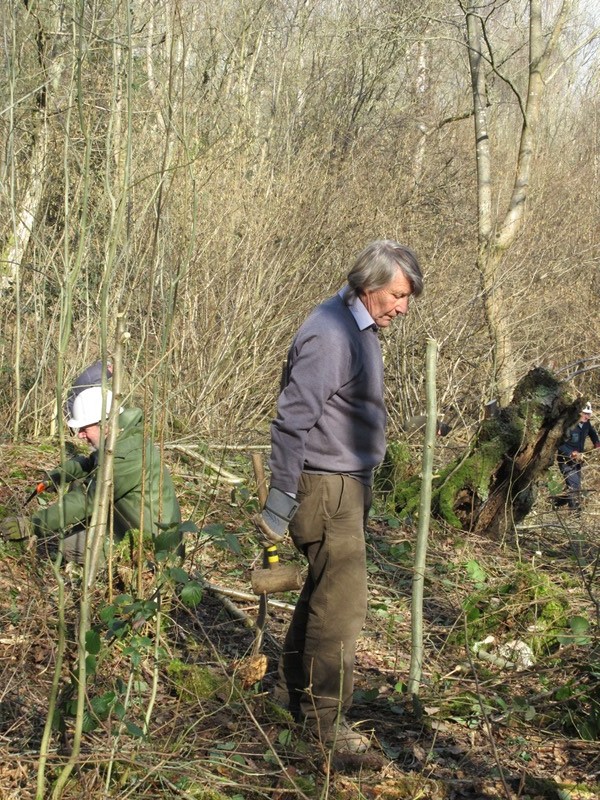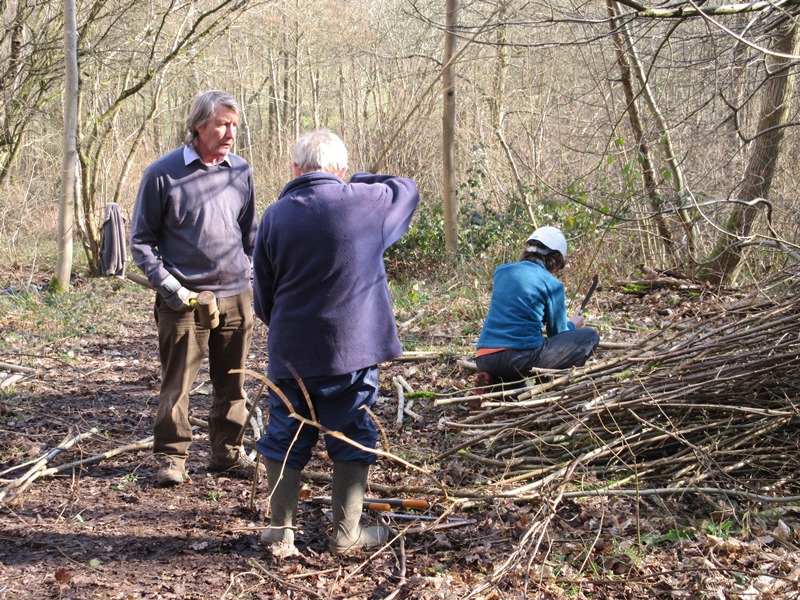 Judith selects suitable material .....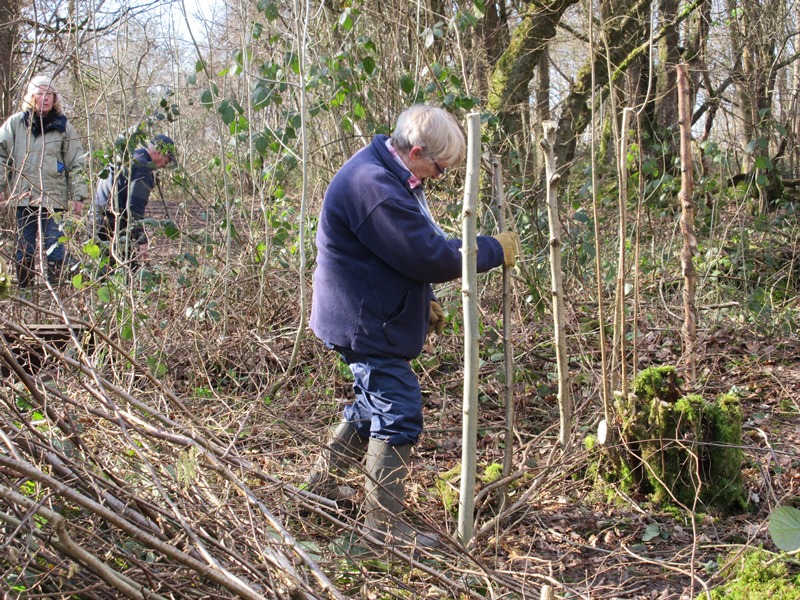 ..... which she weaves around the stakes to start forming the hedge.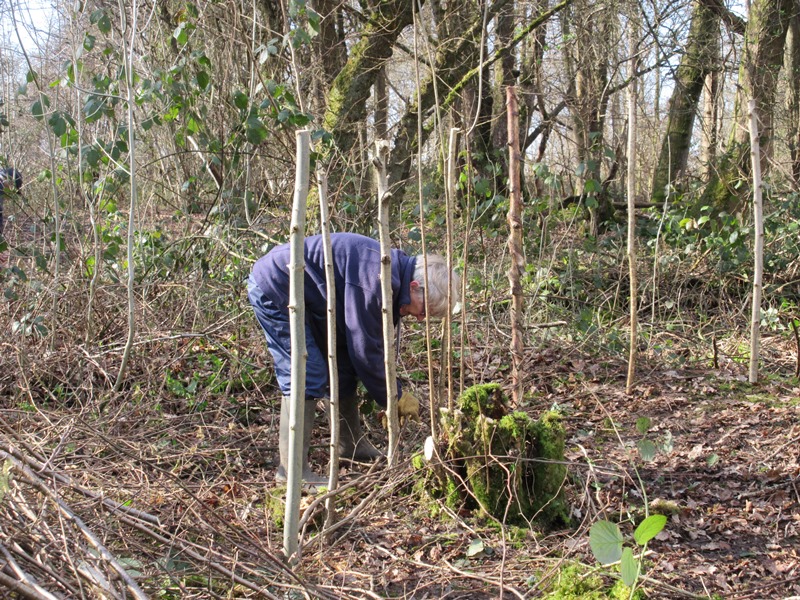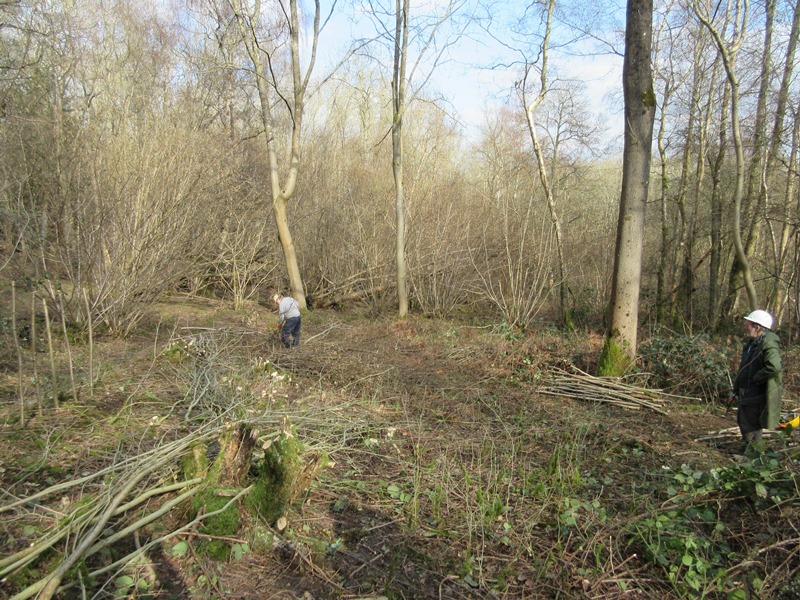 By the end of the morning much of the coppice had already been cut .....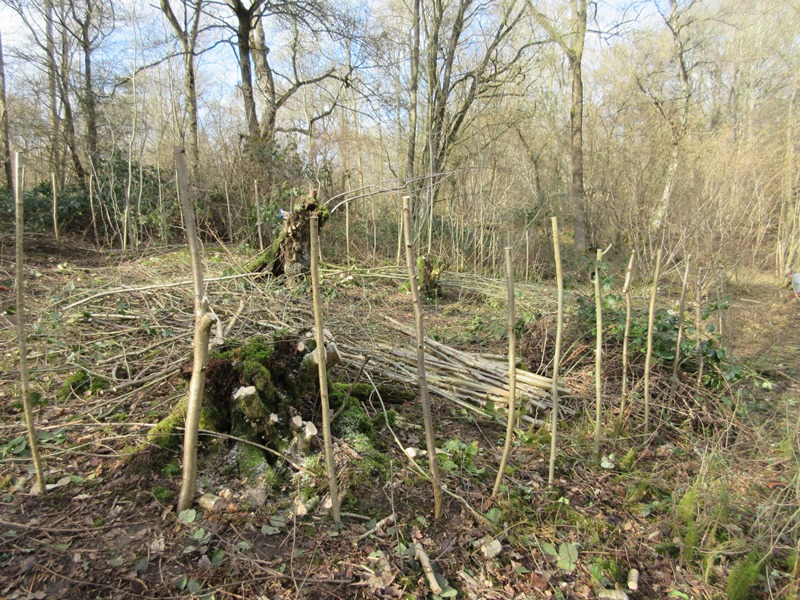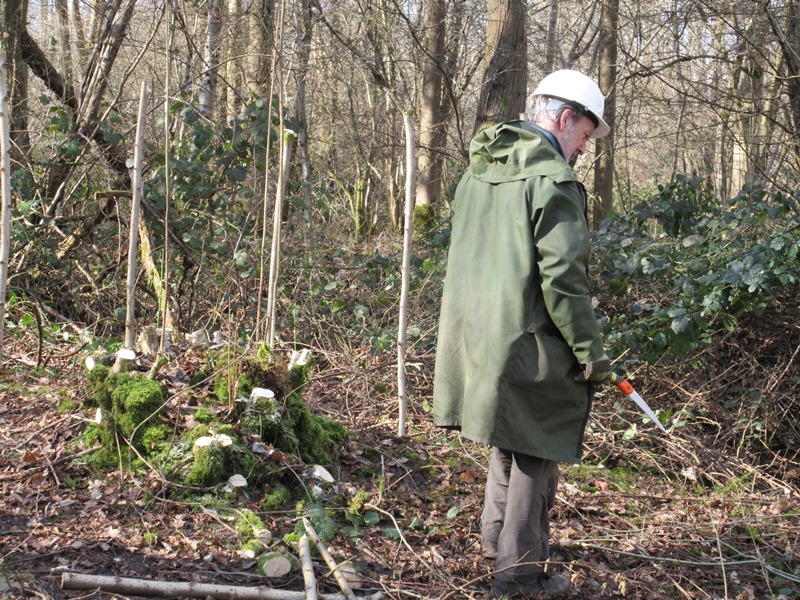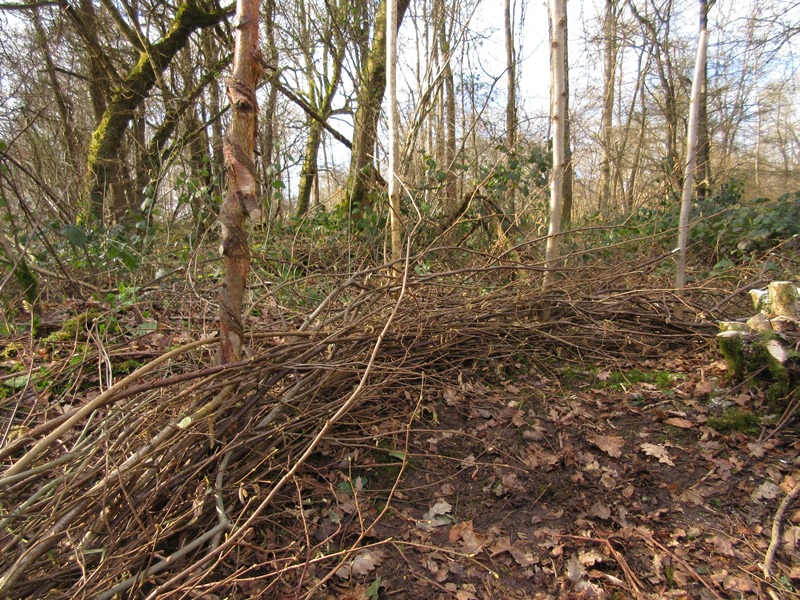 ..... and a good start made on the hedge.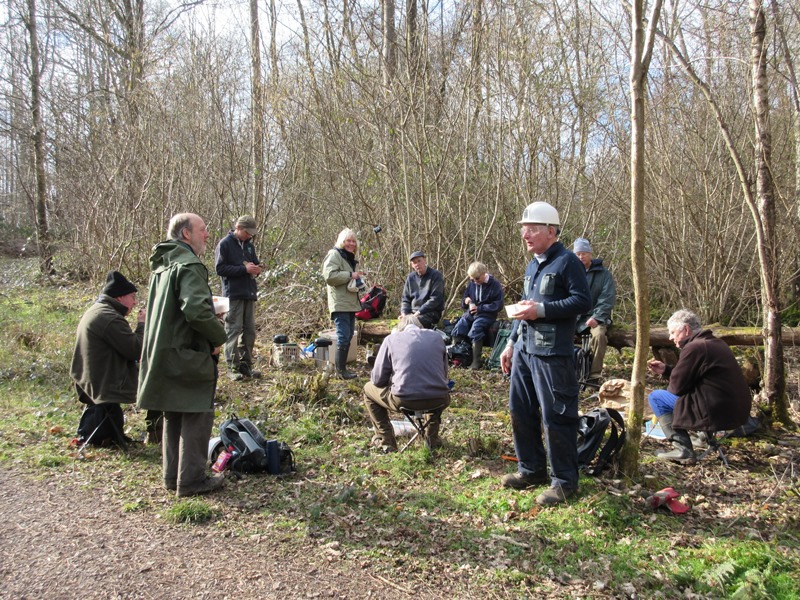 Lunch.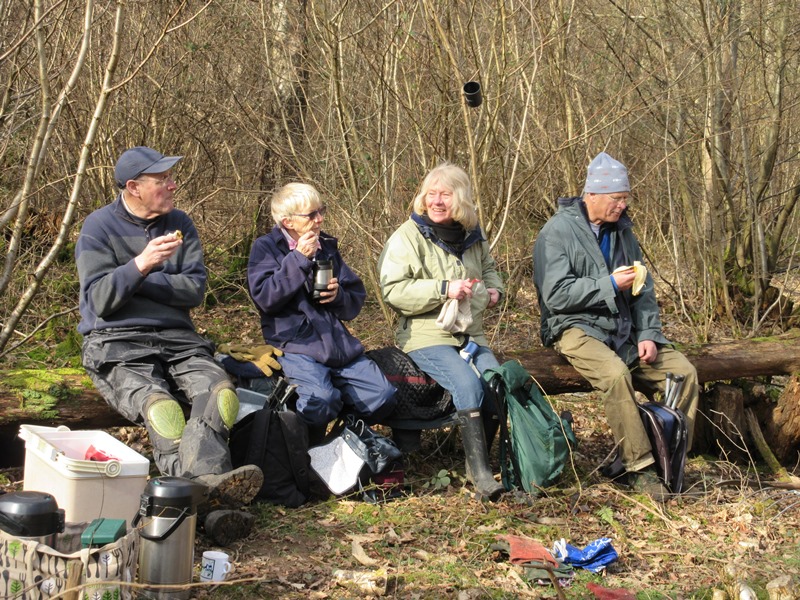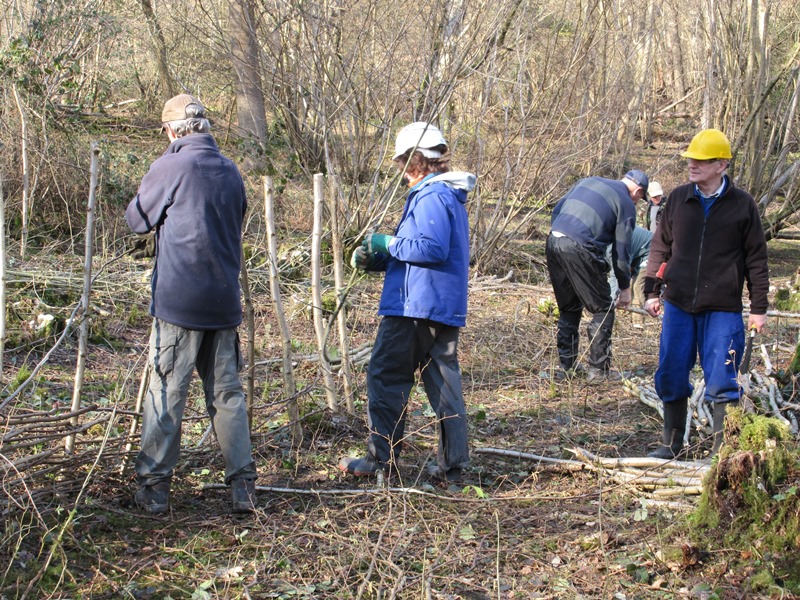 Early afternoon and most of the group were now involved in weaving material into hedge.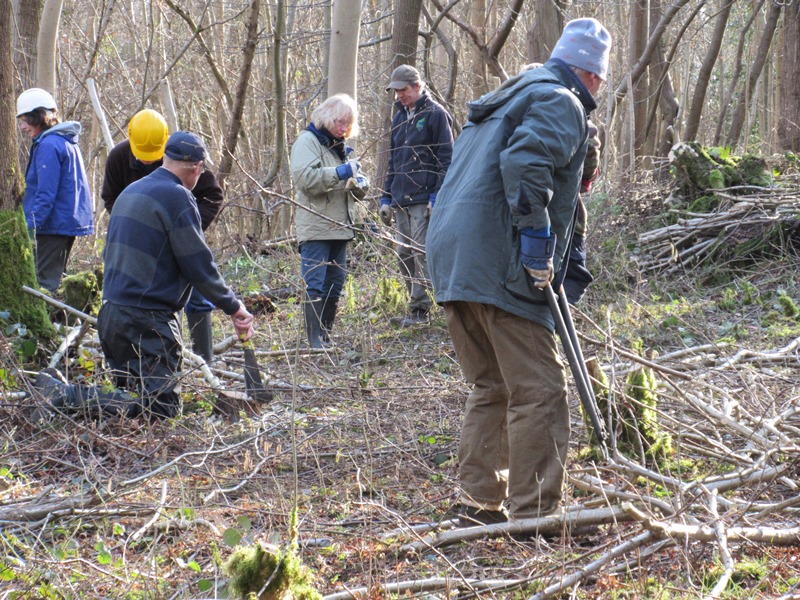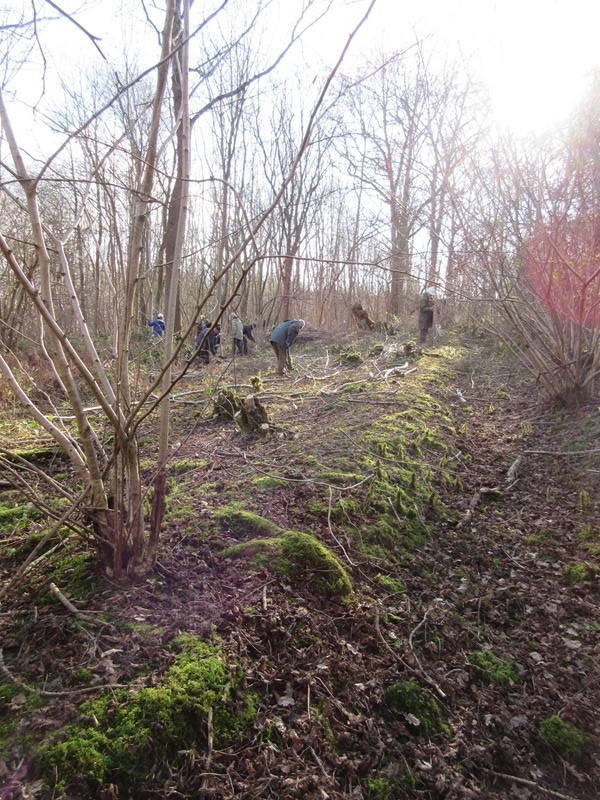 As the end of the task approached it is clear that while much has been achieved a considerable amount of work remained particularly on the hedge. It was therefore fortunate that we were to continue the task on the following Wednesday.
Created: Saturday, 27th February 2016
Photographs: Alan Stevens