CROW (Conserve Reading on Wednesdays)
Wednesday, 2nd March 2016
Paices Wood Country Park, Aldermaston ~ Coppicing and dead hedging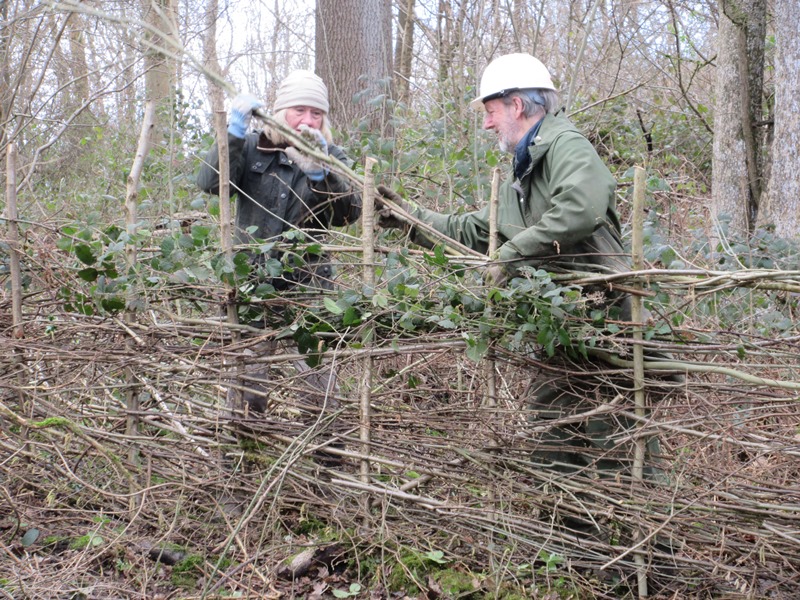 When we arrived to resume the coppicing task started a week earlier, the sunshine of the previous week had been replaced by rain, hail and thunder accompanied by a gusty wind. The day continued to be punctuated by showers of rain and hail but fortunately the strong wind meant these were short lived.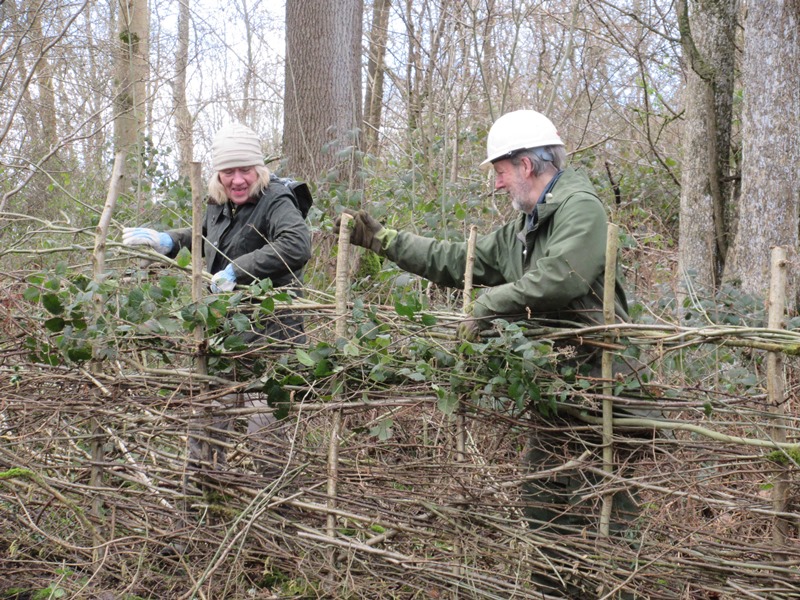 We started the day coppicing a small additional area necessitating a realignment of a section of the dead hedge. Once complete everyone concentrated on filling and binding the hedge.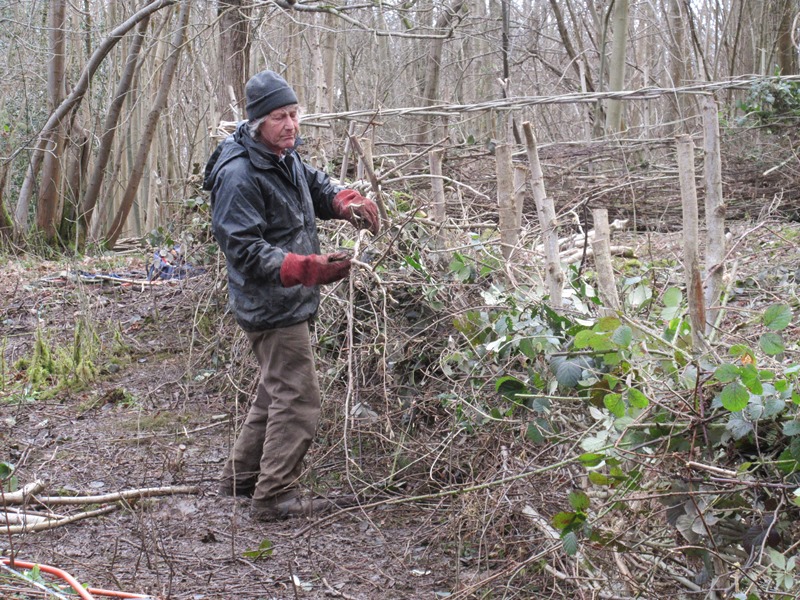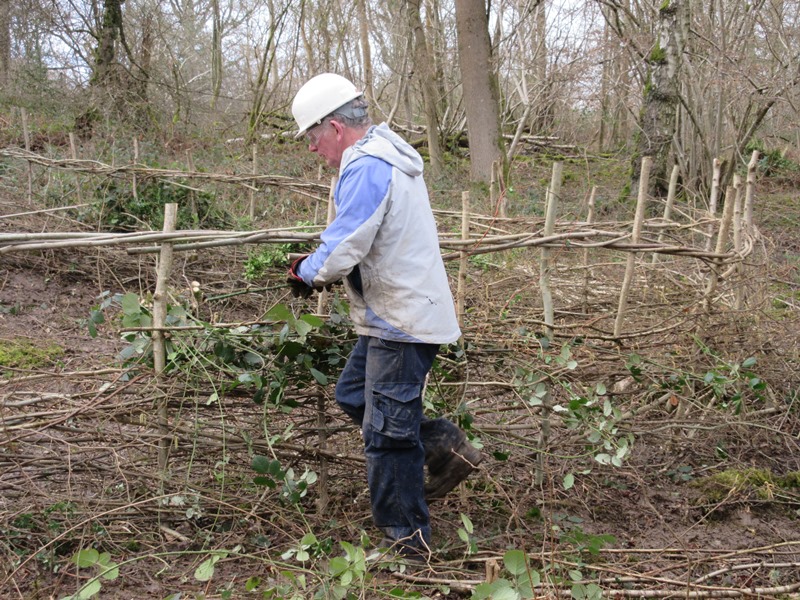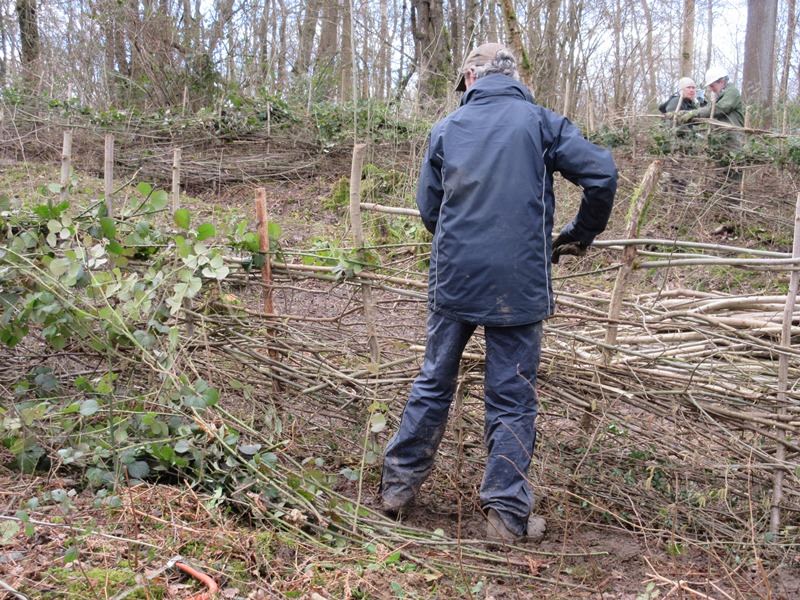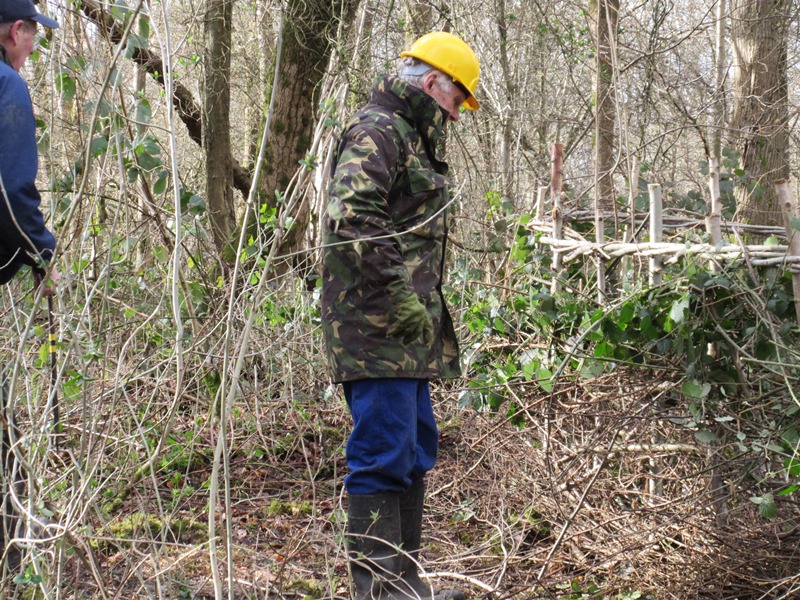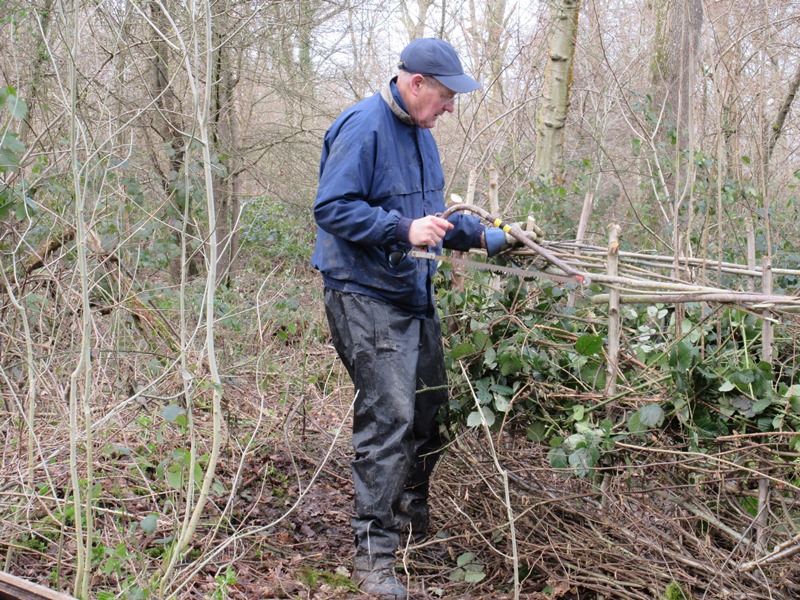 Coffee brought a reminder that the previous day, 1st March, had been St David's Day when Bob produced homemade bara brith - Welsh tea bread - which all agreed was delicious. Thanks Bob!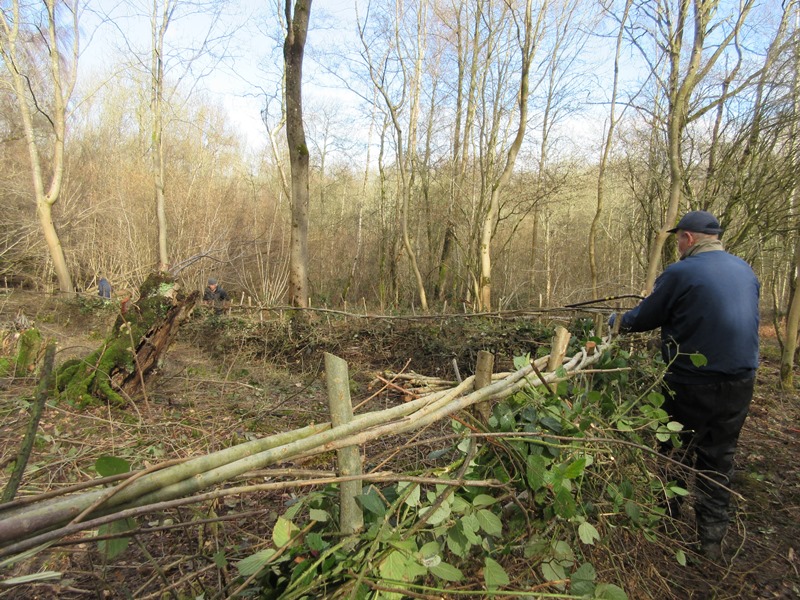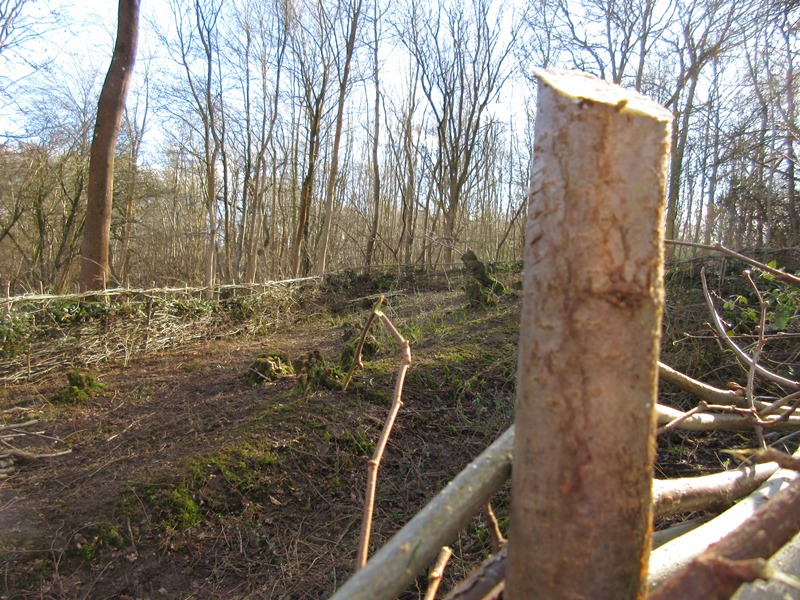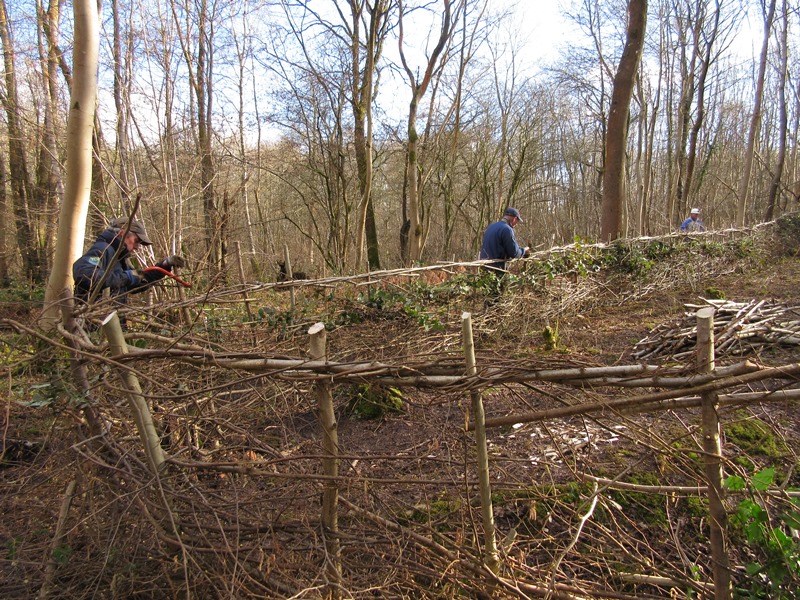 Given the prevailing weather at the start of day it had seemed the task might be short lived, it was therefore particularly pleasing to find ourselves leaving at around three o'clock with both coppice plot and the surrounding dead hedge complete.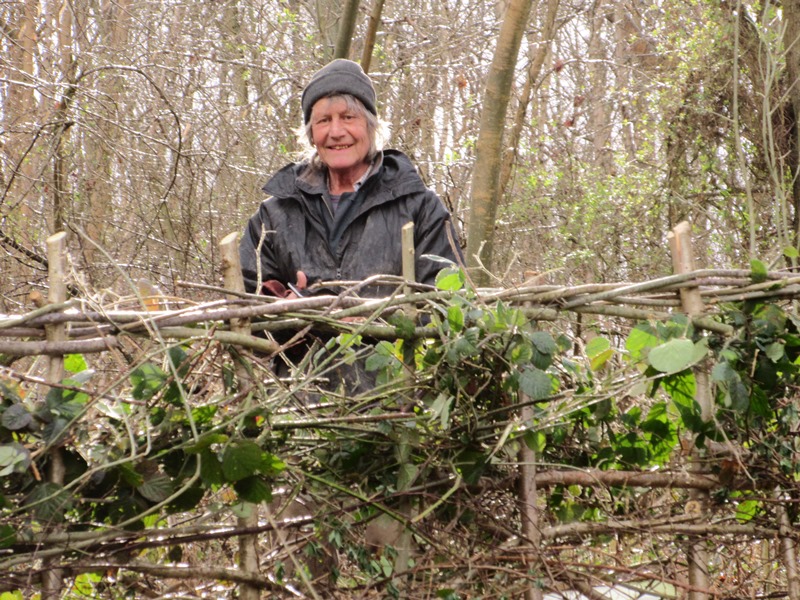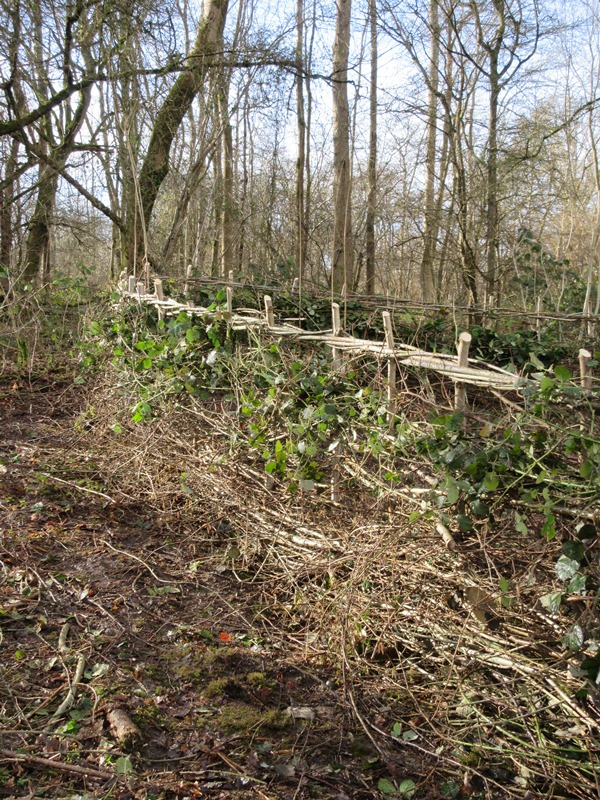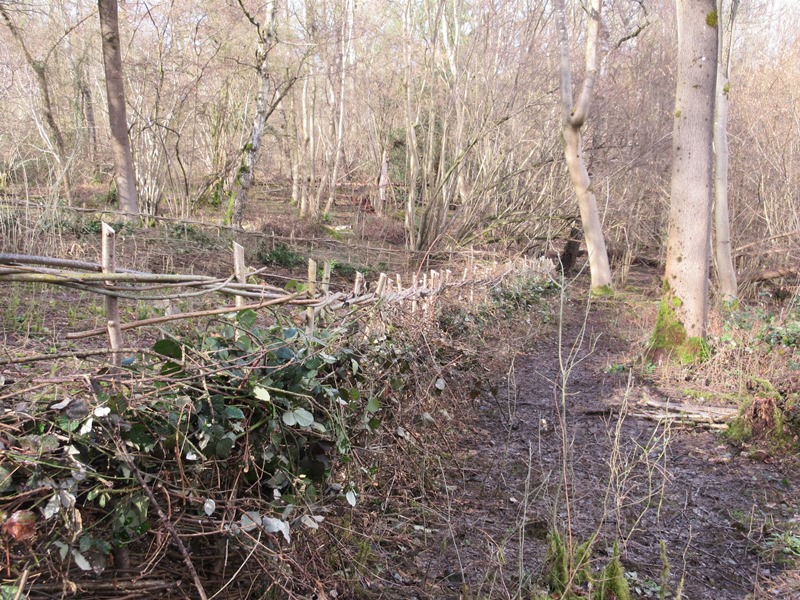 Created: Wednesday, 2nd March 2016
Photographs: Alan Stevens