CROW (Conserve Reading on Wednesdays)
Wednesday, 22nd September 2010
Polehampton Court, Twyford ~ Coppicing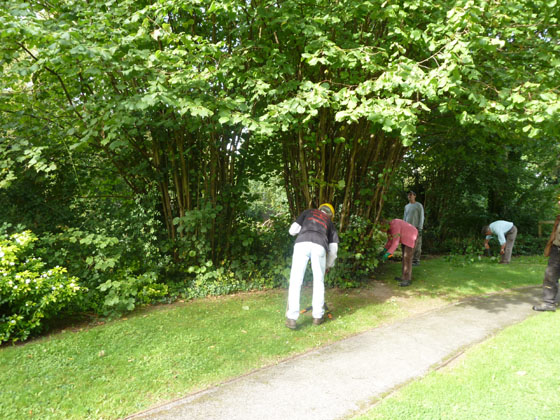 Two large hazel coppice stools located in the grounds of a sheltered housing complex, where the focus of CROW's attention. Both over a metre across, they had reached a height when they were starting to overshadow the adjacent flats and gardens and by coppicing we were not only restoring the residents' view but also obtaining materials for our next task - hedge laying at the Wolf Conservation Trust at Beenham.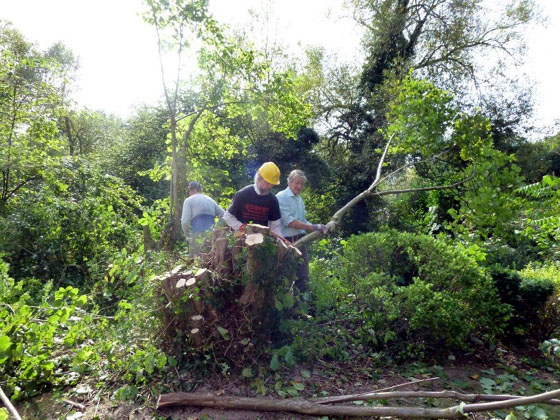 Despite doubts along the way, by mid-afternoon both stools had been cleared and 120 stakes and 120 binders obtained. The concerns of some of the residents for the safety of their own plants proved unfounded although a trough containing geraniums did come under sustained attack and even suffered a direct hit when one large branch failed to fall where I had intended, but still only suffered superficial injuries (slight leaf loss).
It was a gloriously warm sunny day and by the end of the afternoon we were more than happy to accept one of the many offers of tea we received throughout our visit.
Volunteers for the day: Ricki, Judith, Dawn, Terry, Phil, Mike, John and Alan.