CROW (Conserve Reading on Wednesdays)
Wednesday, 20th March 2019
Ruscombe's Ponds, New Road Pond ~ Pond maintenance
On our previous visit we had cleared vegetation to allow in more light, now the regrowth, in particular that of the willow, was again shading this small seasonal pond.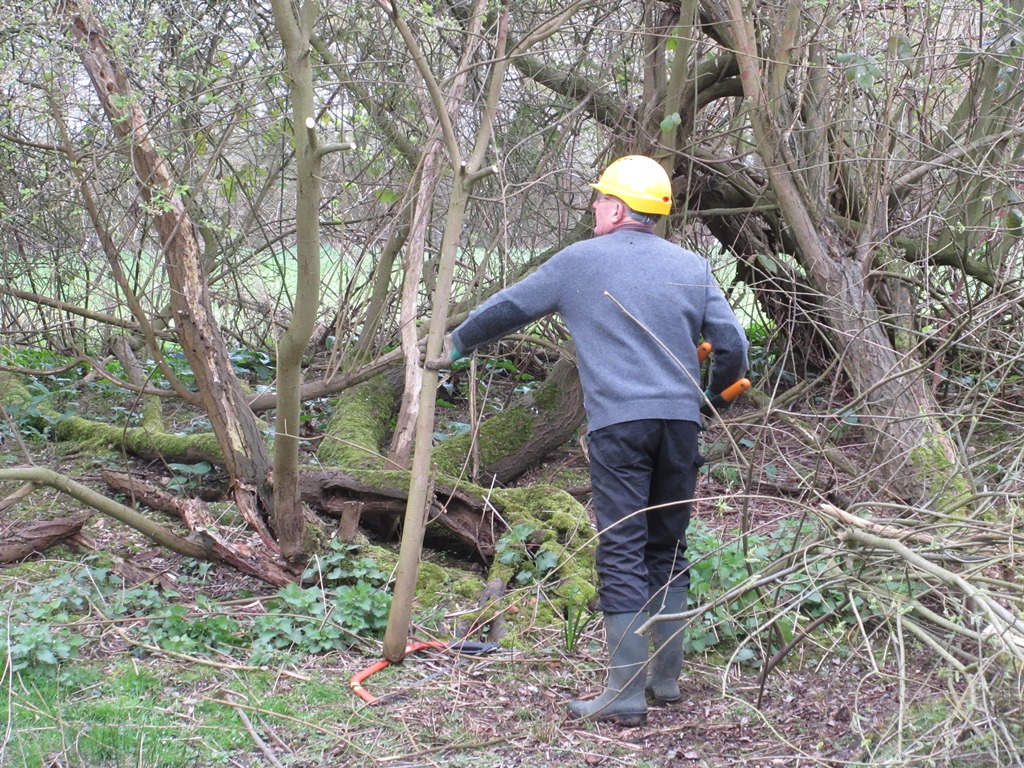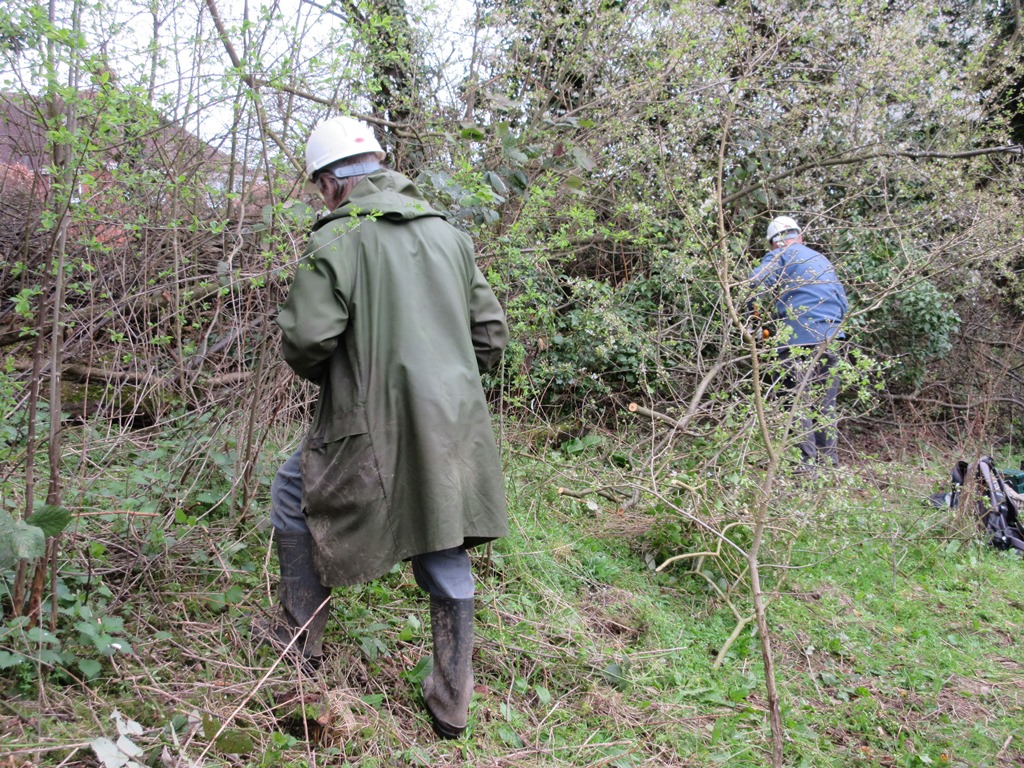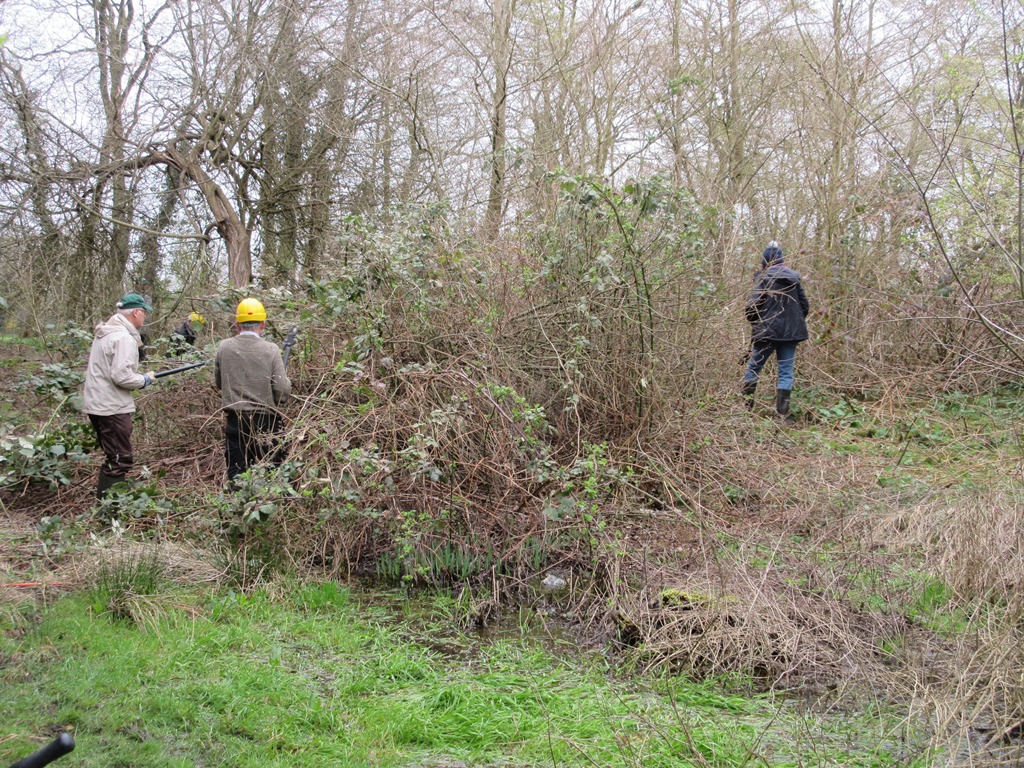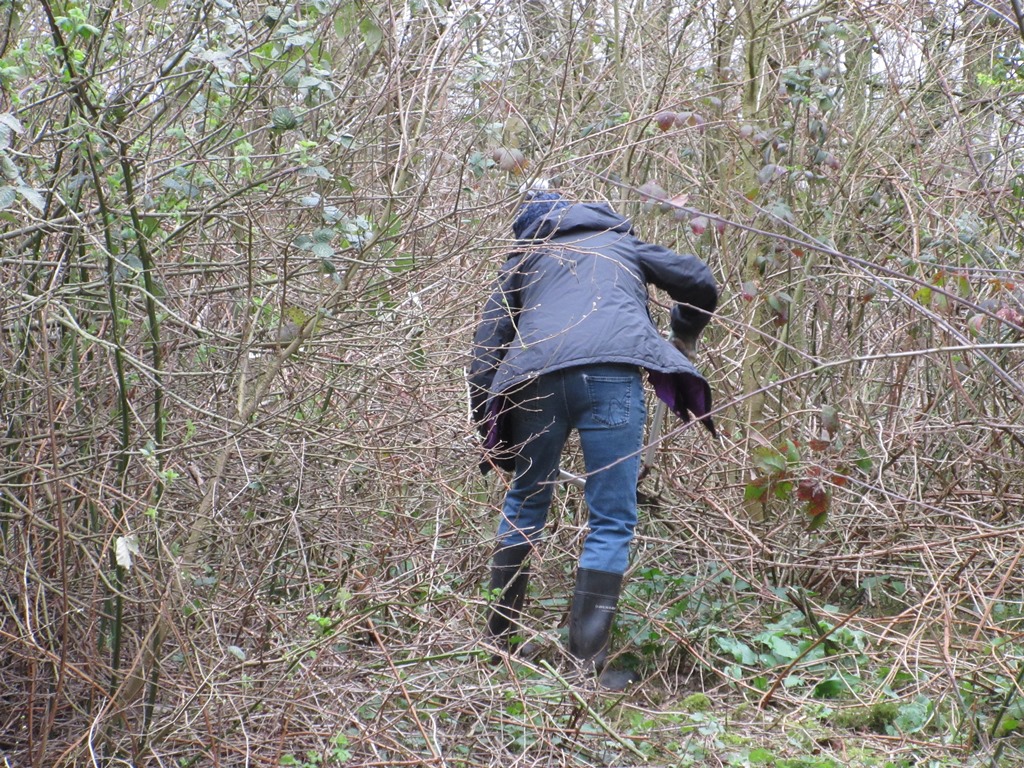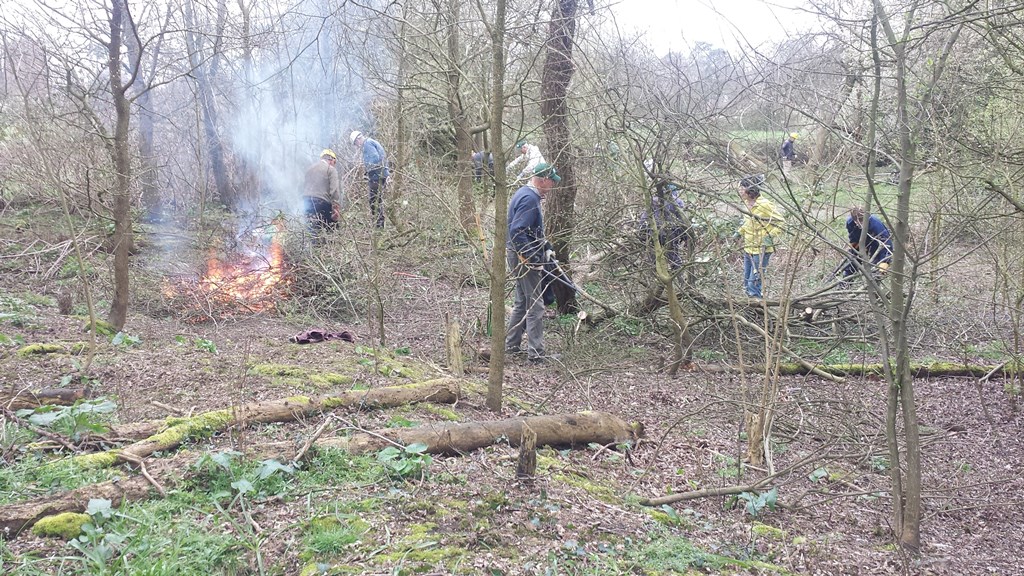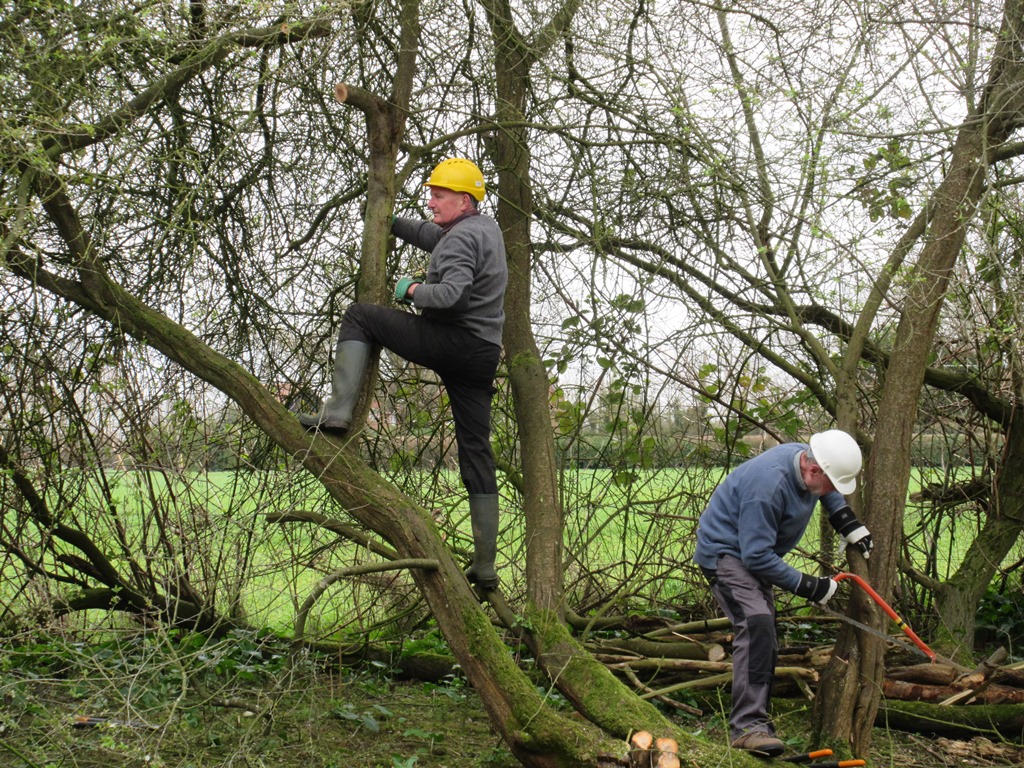 An activity not to be encouraged (or repeated)!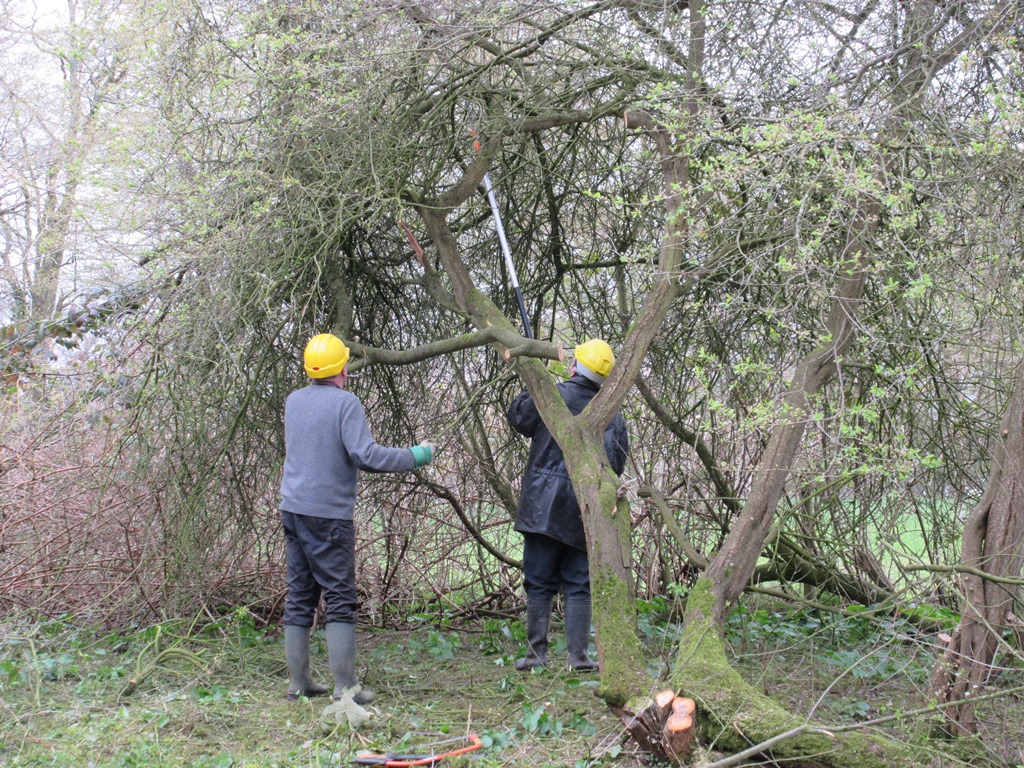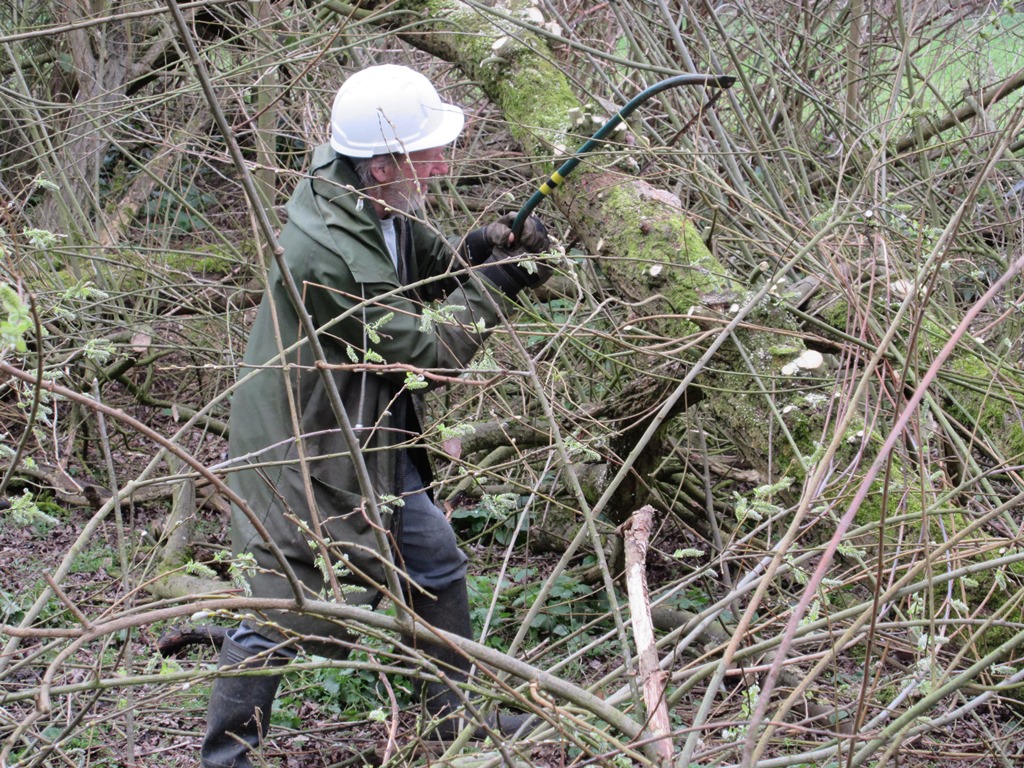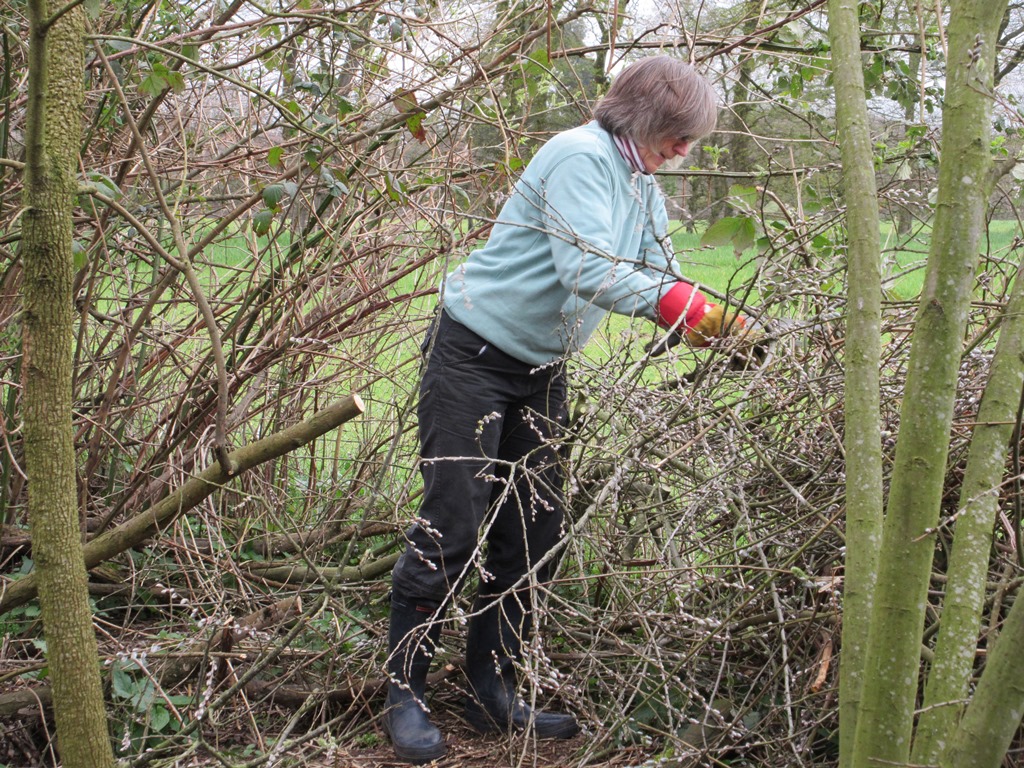 Much of the cut material was used to create a simple dead hedge along the site's boundary with the adjacent field.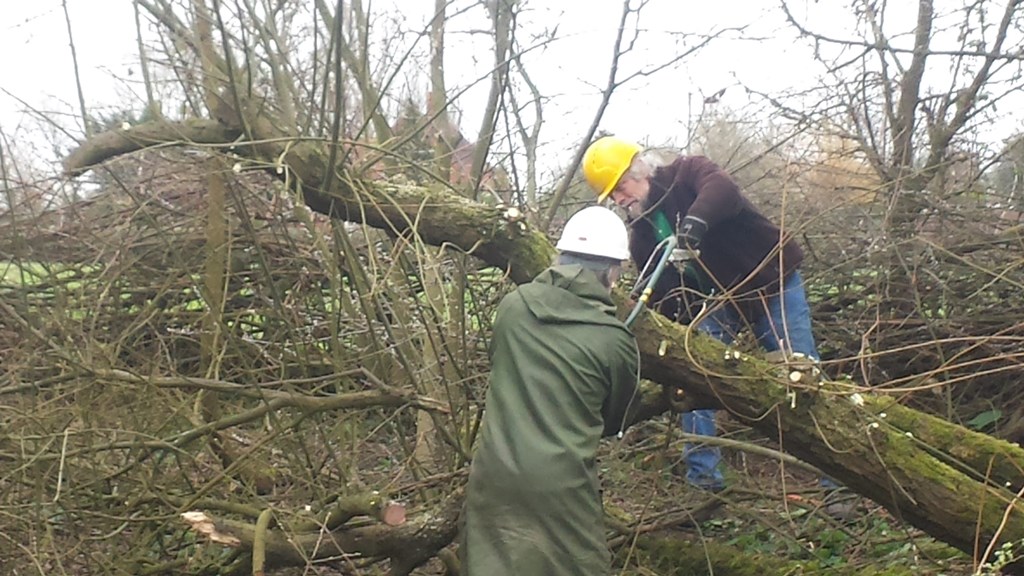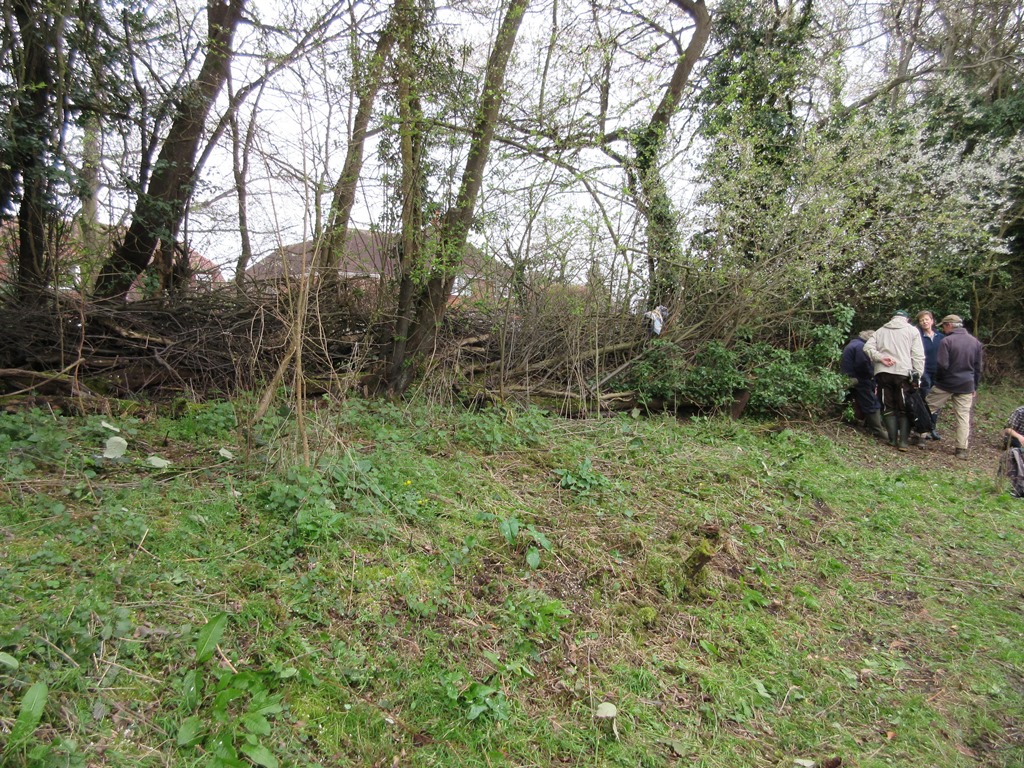 By lunch the task was complete.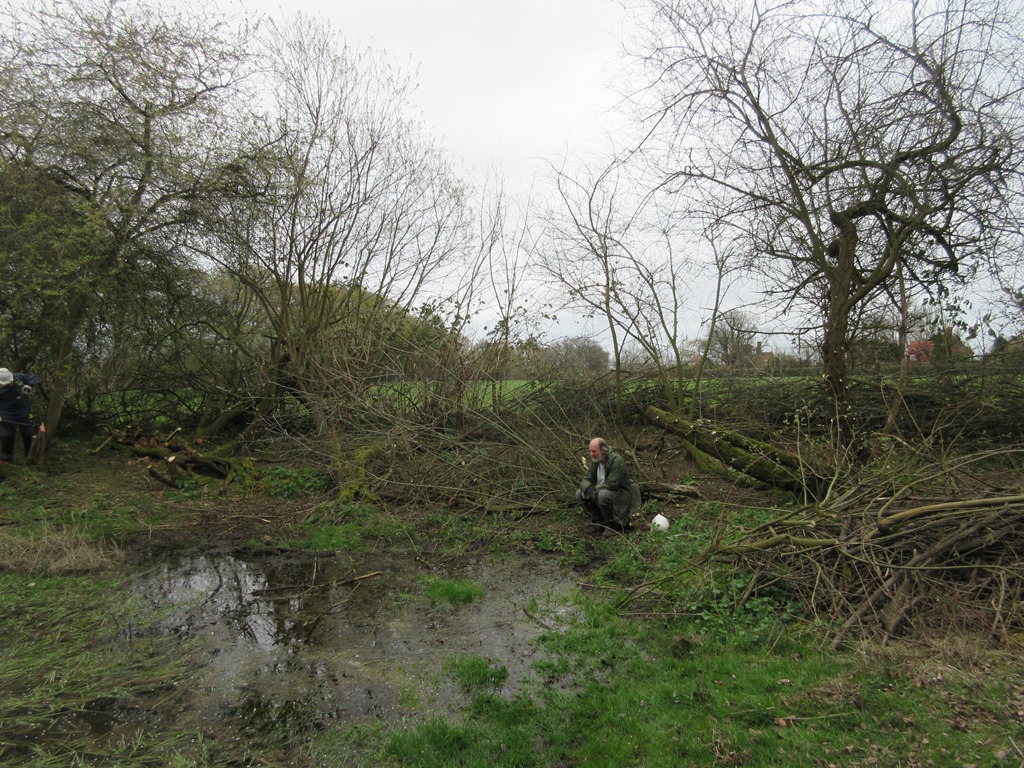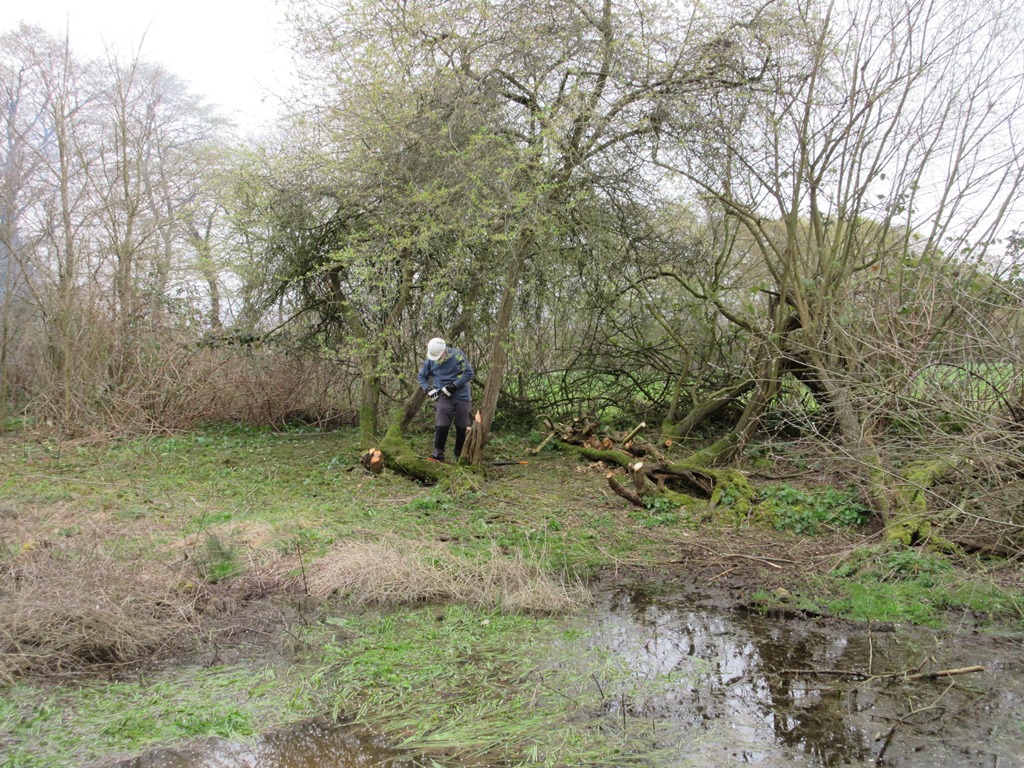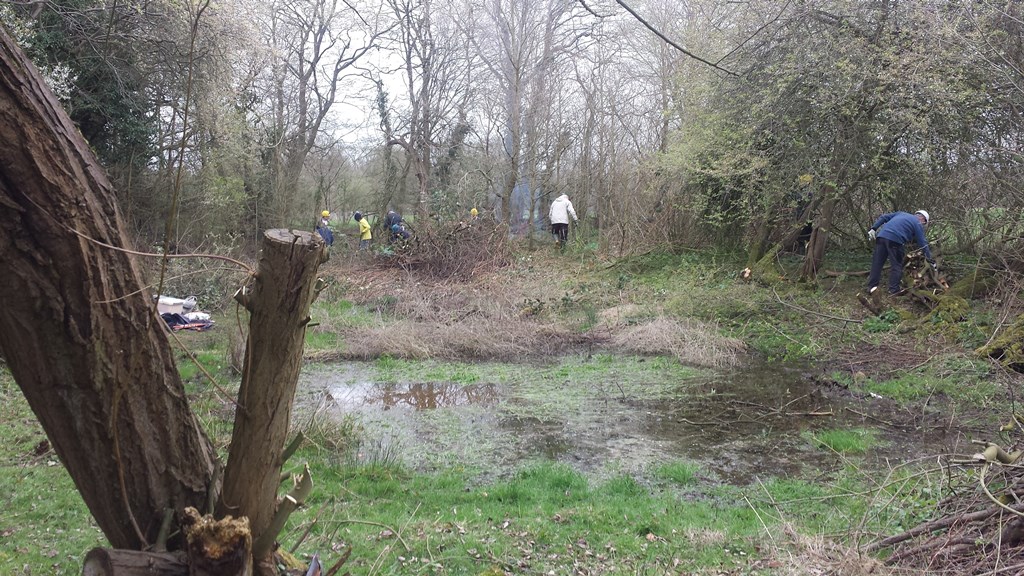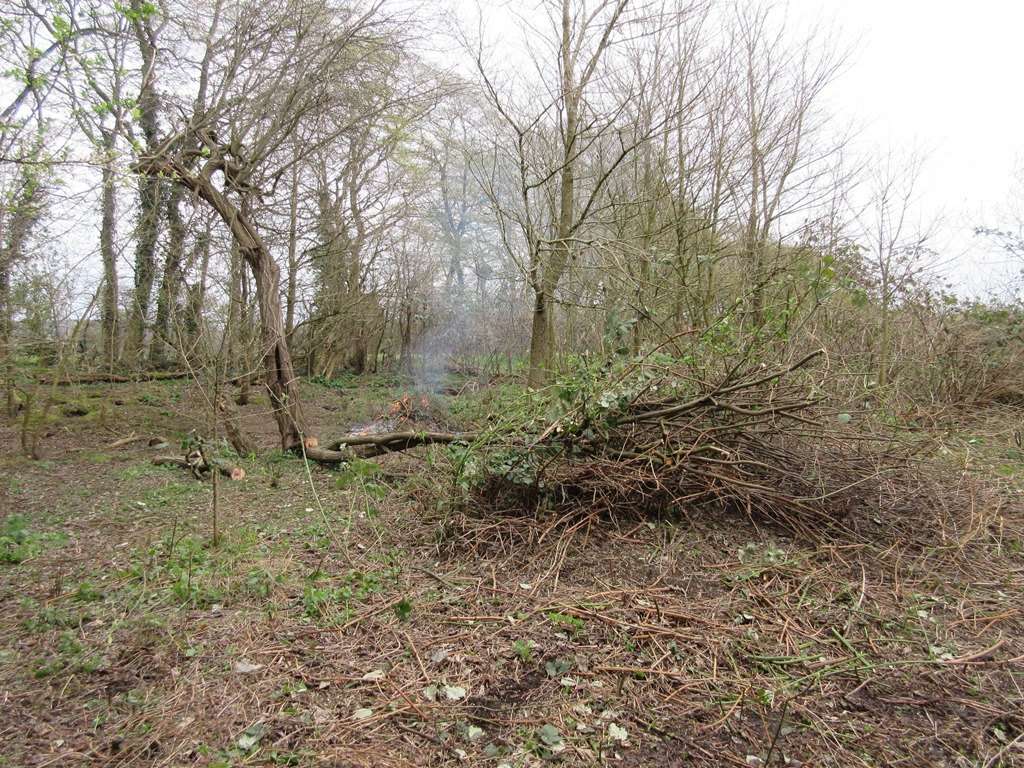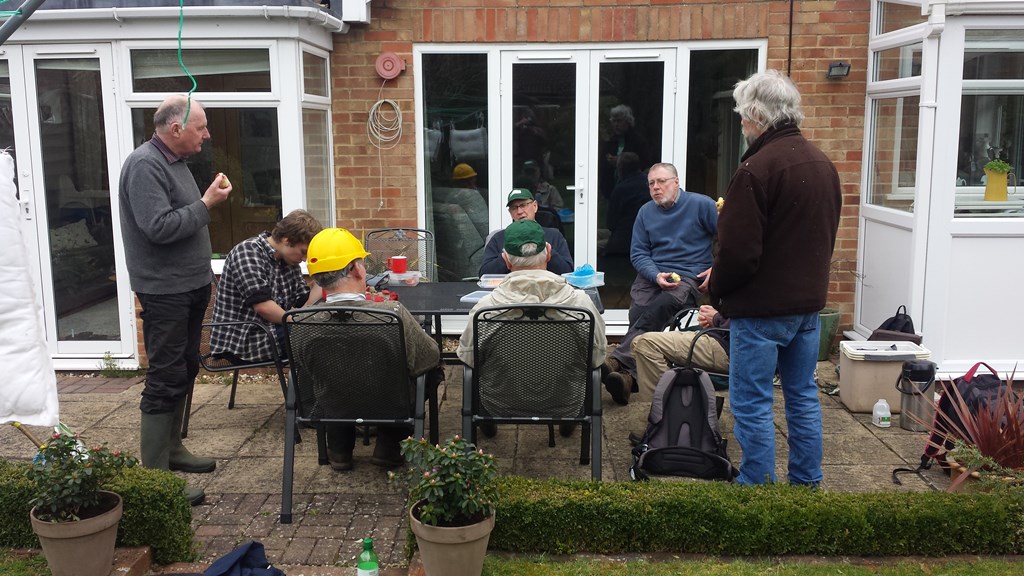 Lunch!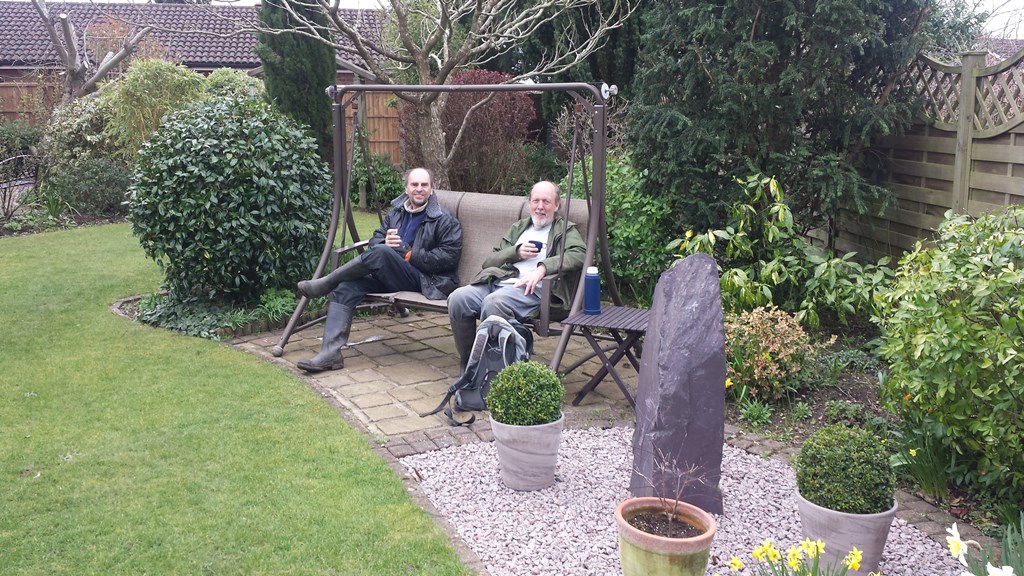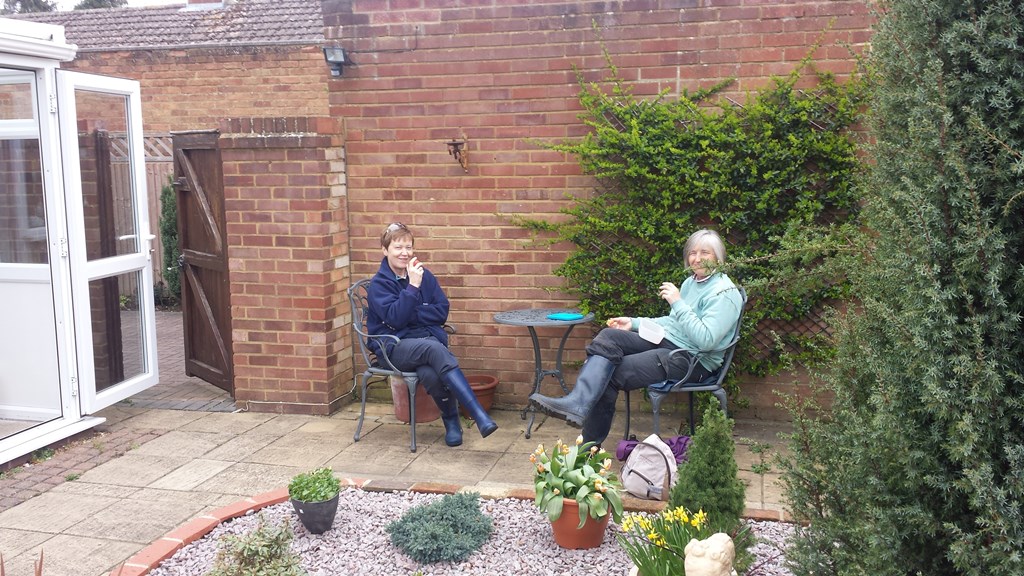 Castle End Road Pond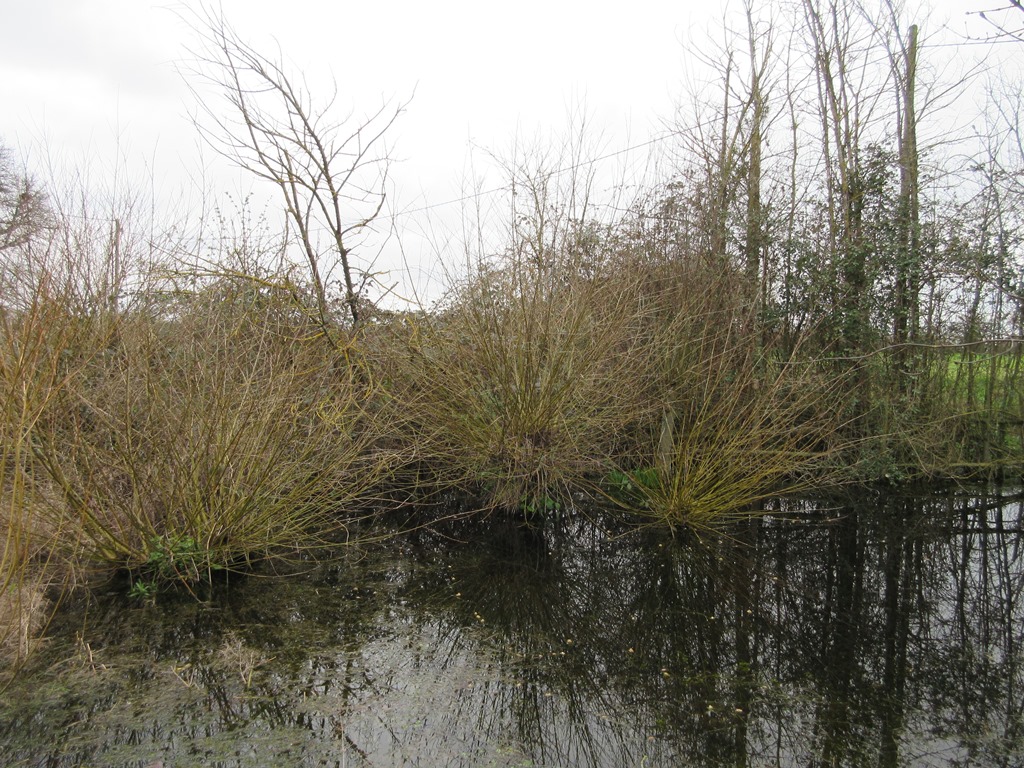 It had been the intention to spend the afternoon pollarding the willow at the nearby Castle End Road Pond but it was soon obvious that following the recent rain the depth of water was such that wellingtons would not be sufficient. It was therefore decided to abandon this task at least until the autumn - generally considered the best time of year for pond work.
Updated: Tuesday, 23rd July 2019
Photographs: Alan Stevens; John Lerpiniere