CROW (Conserve Reading on Wednesdays)
Wednesday, 27th March 2019
Paices Wood Country Park, Aldermaston ~ Ride clearance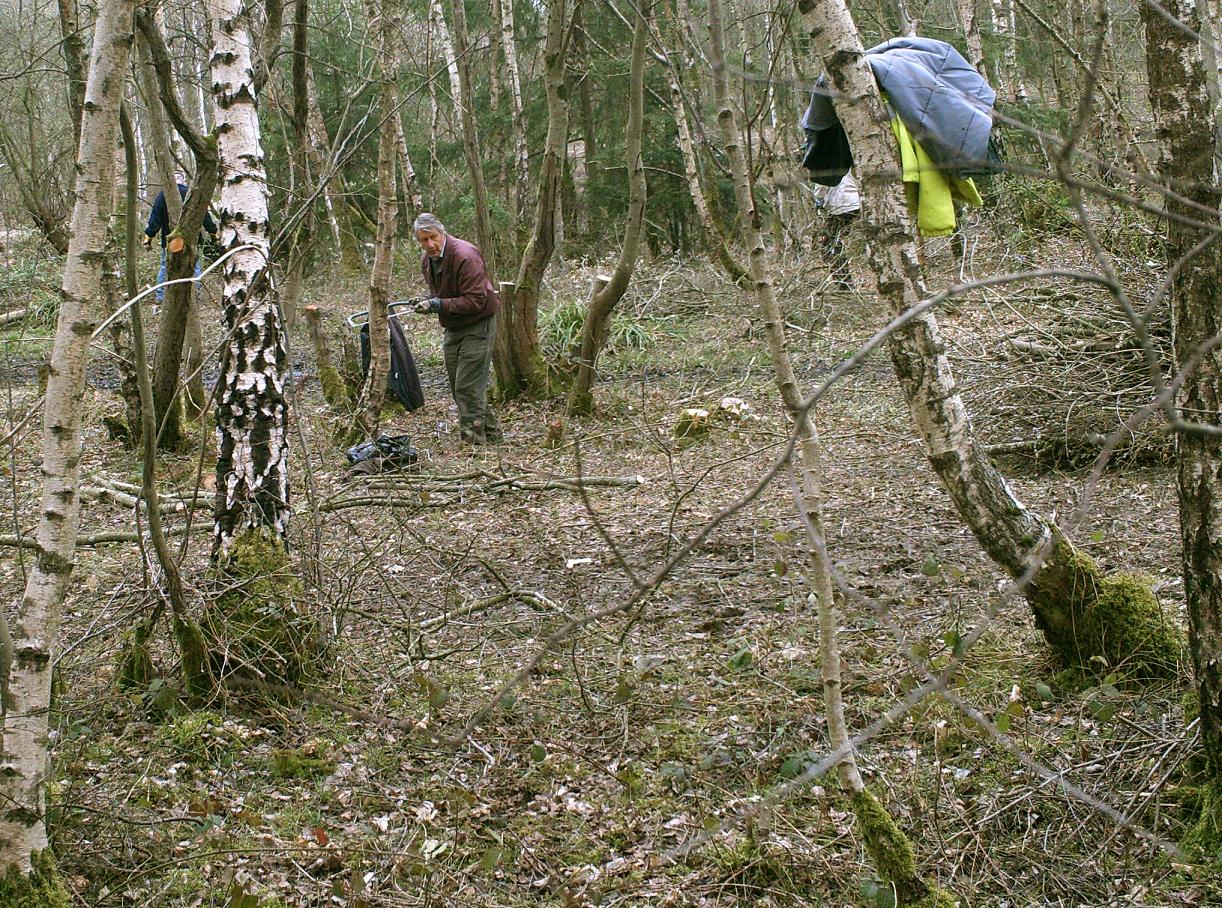 Opening up a ride near the site's heathland area to allow in more light for the benefit of the butterflies which are regularly to be found there.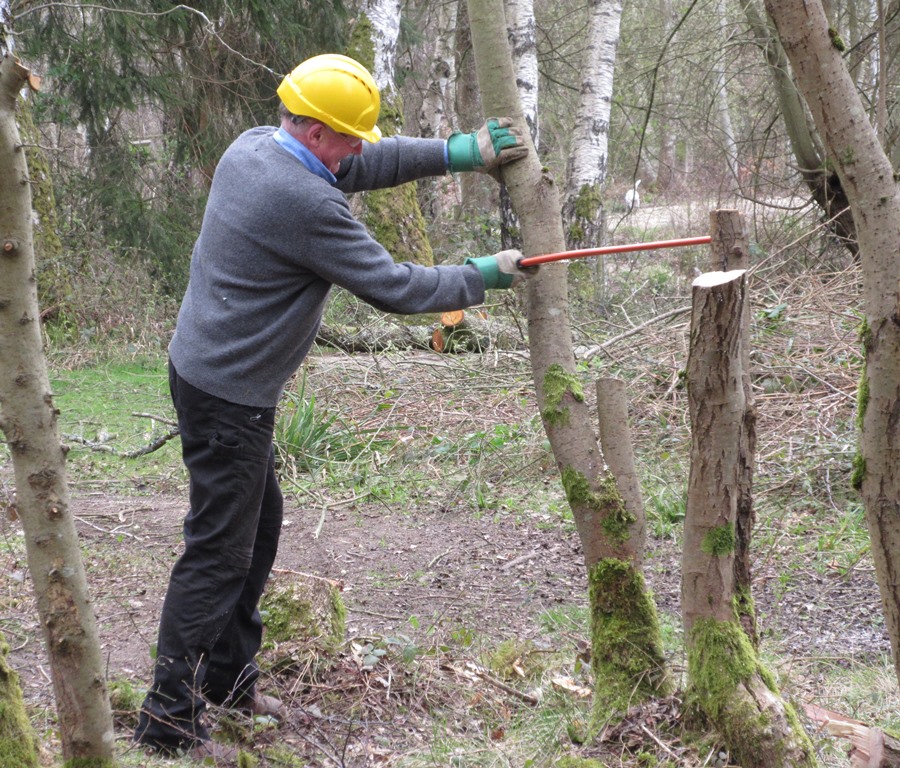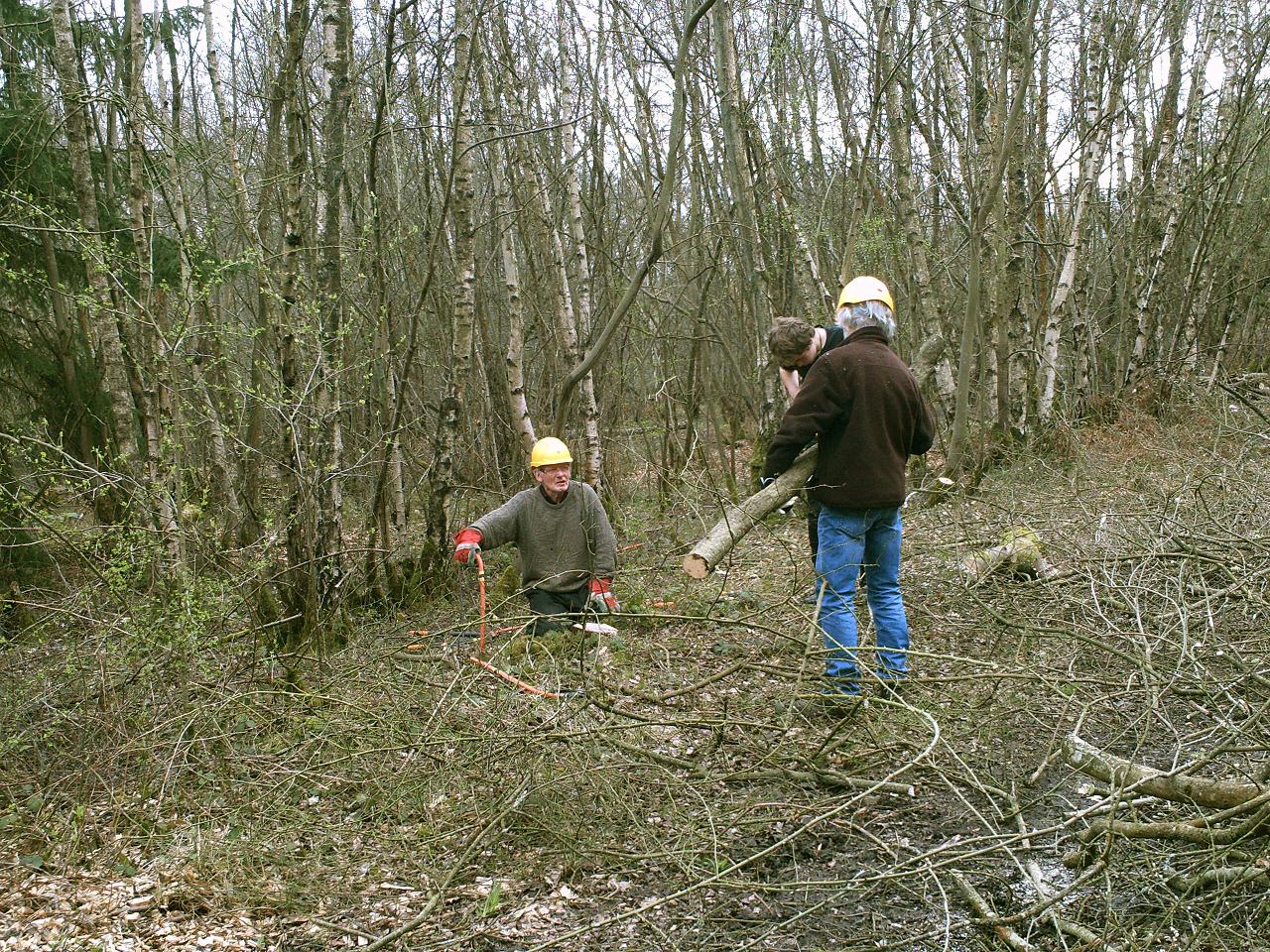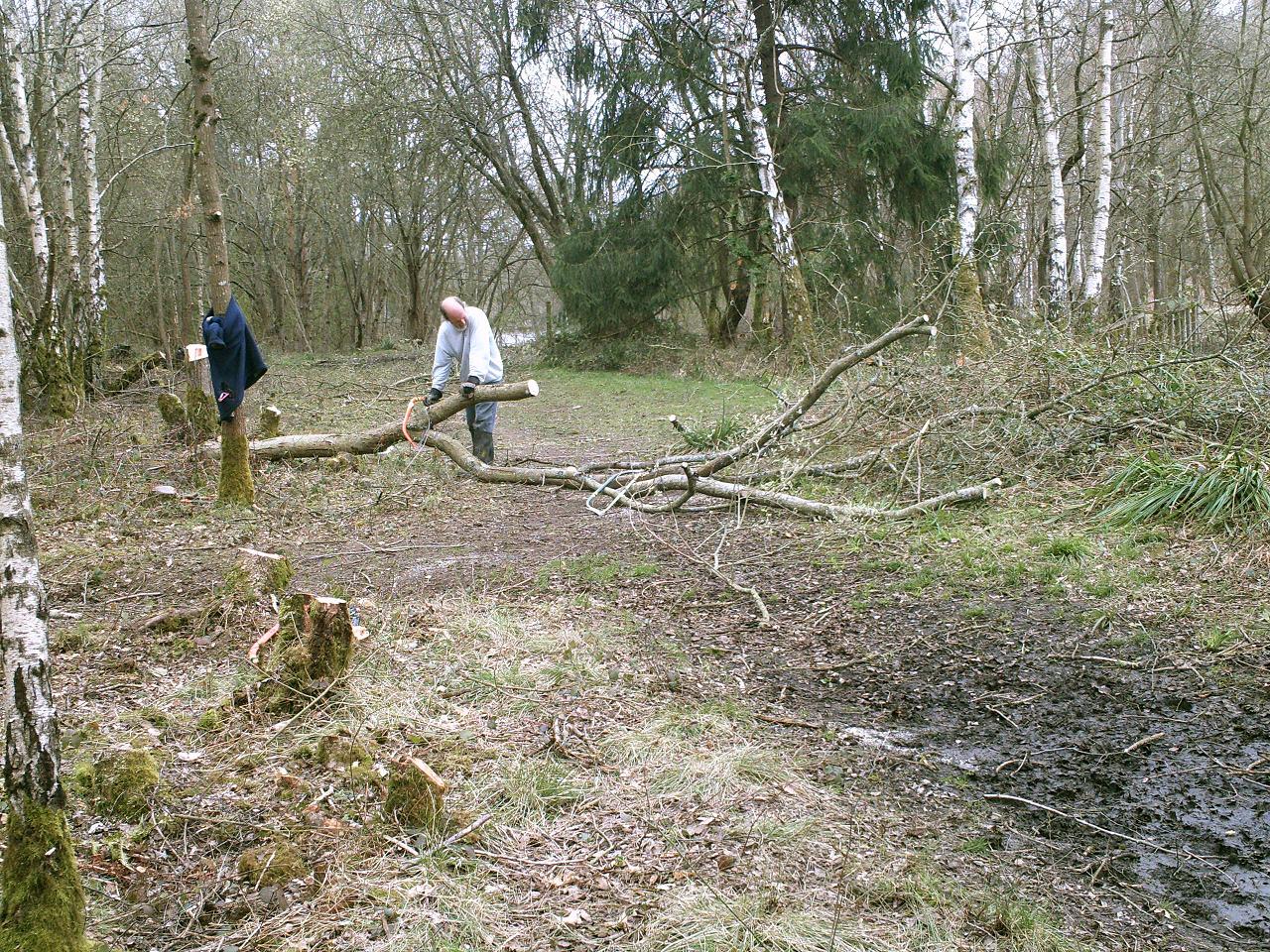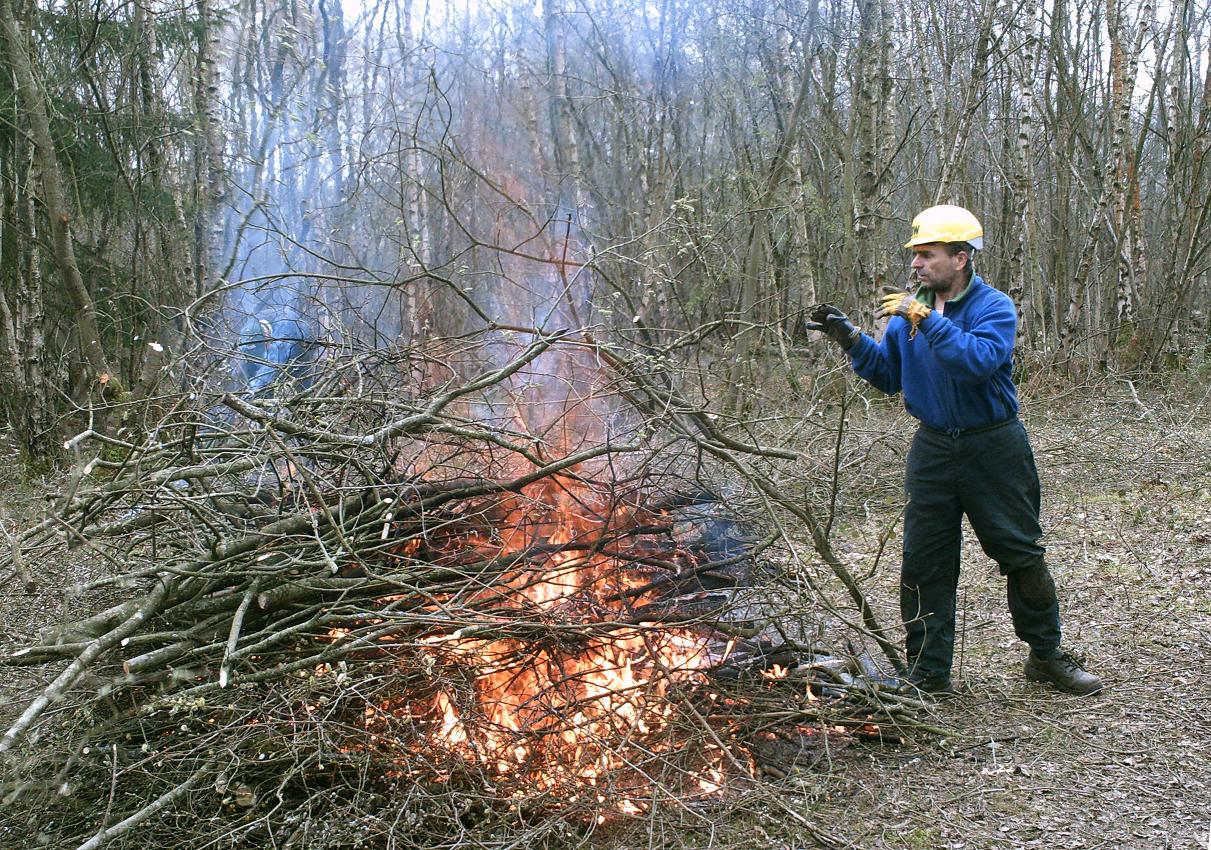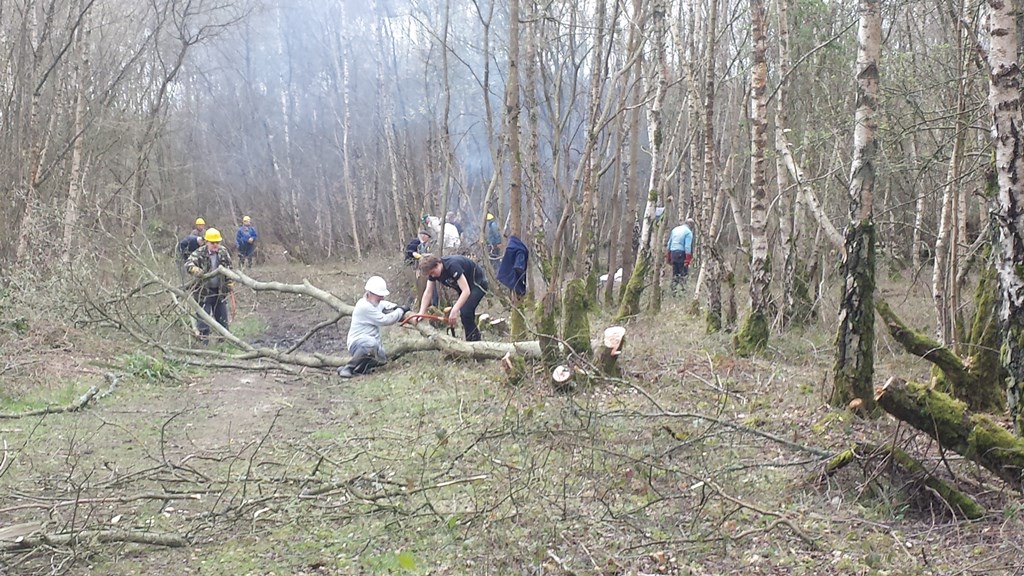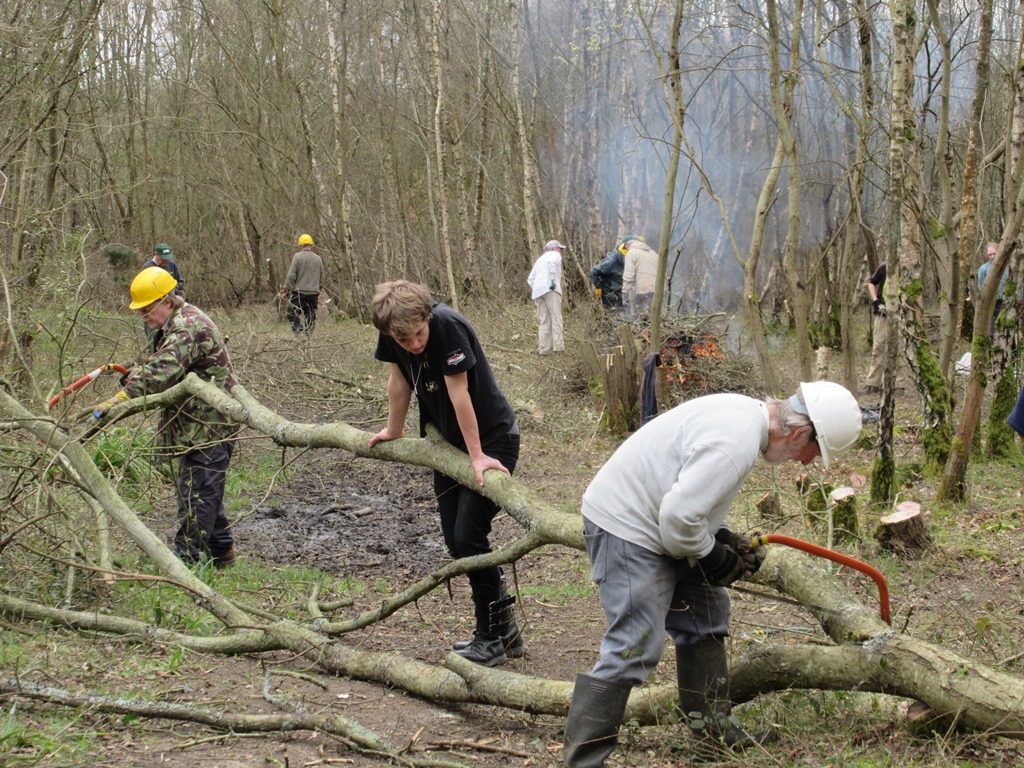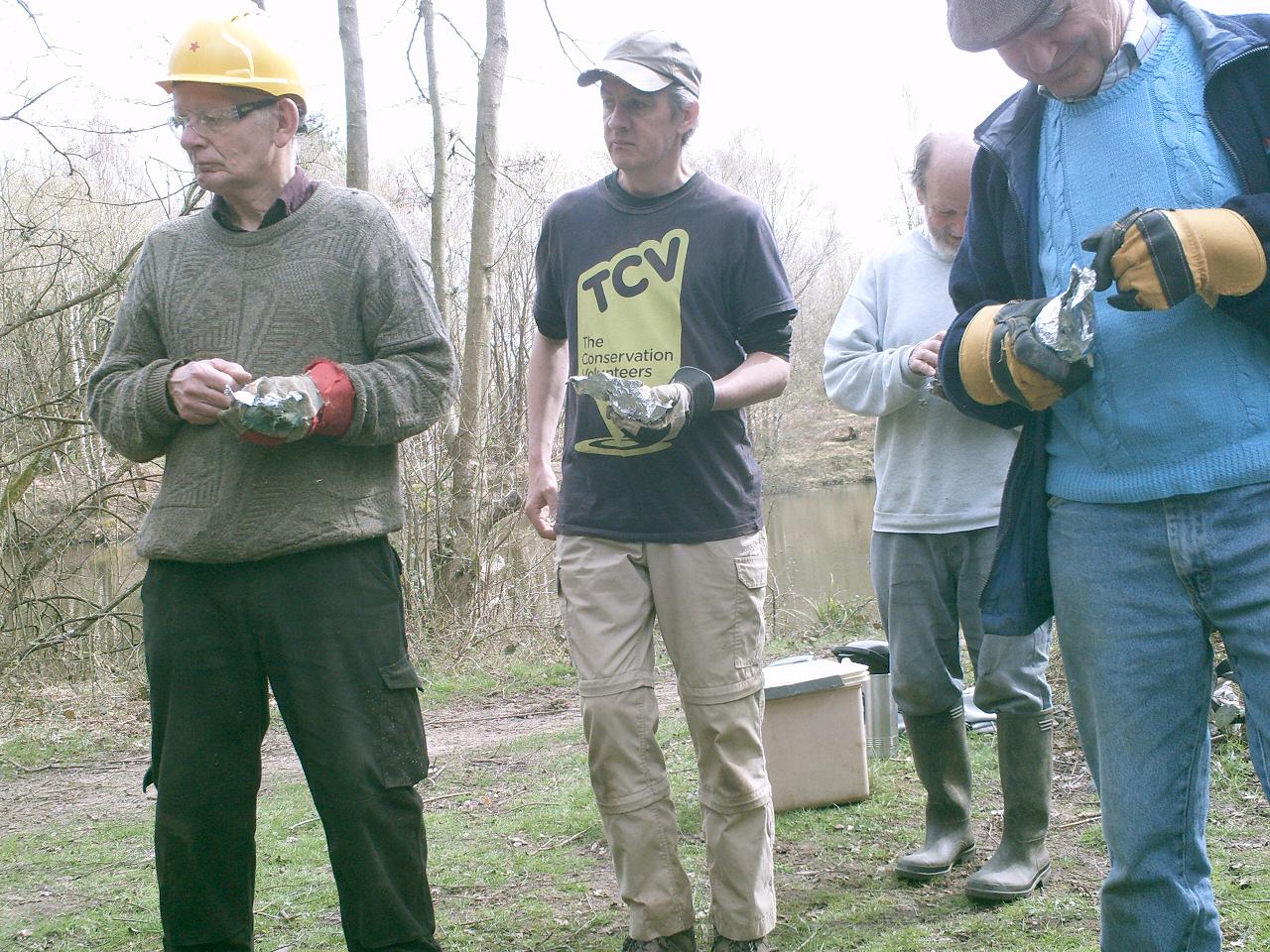 Being in effect the last task of our winter programme baked potatoes made an appearance on the lunchtime menu.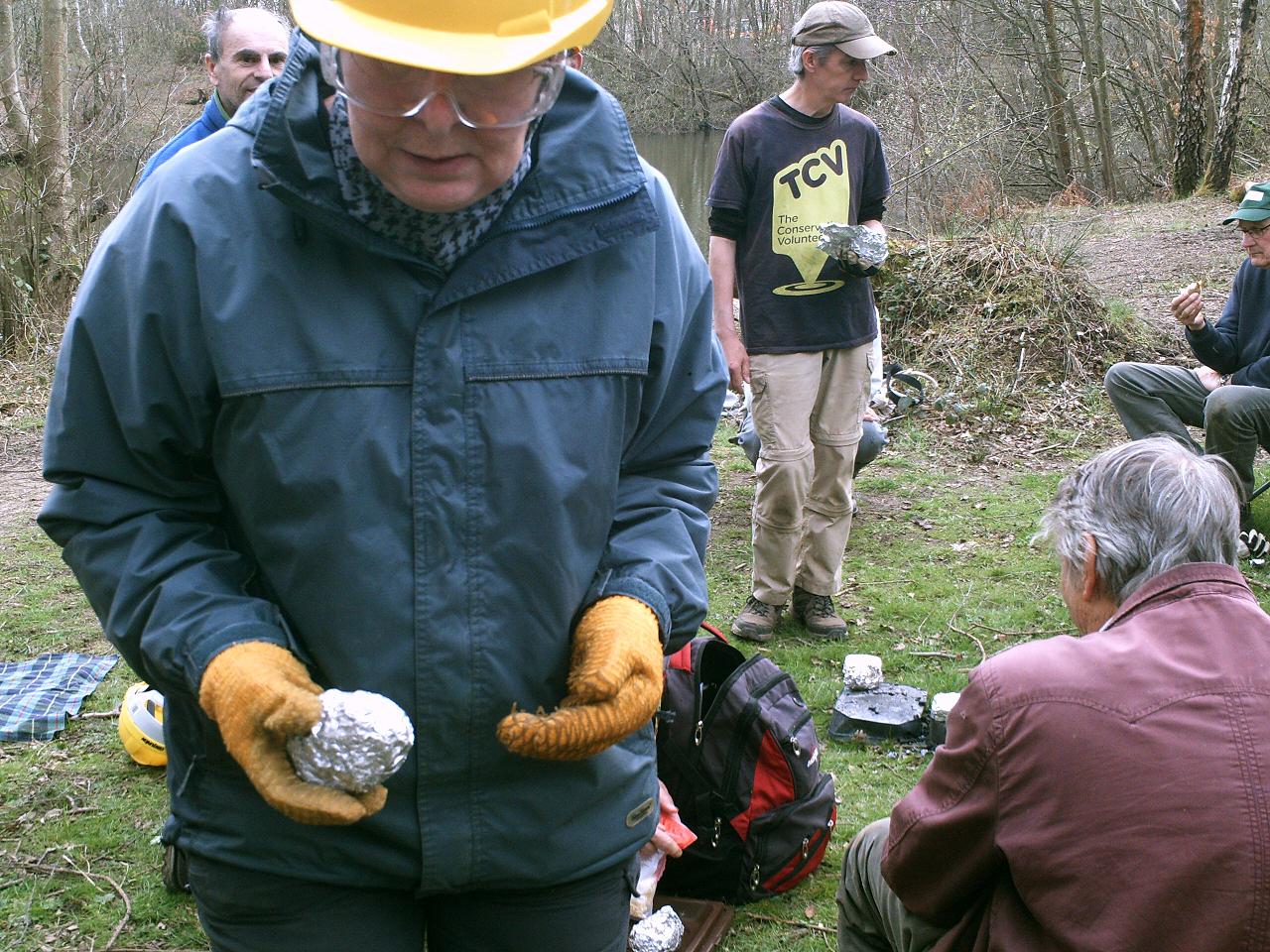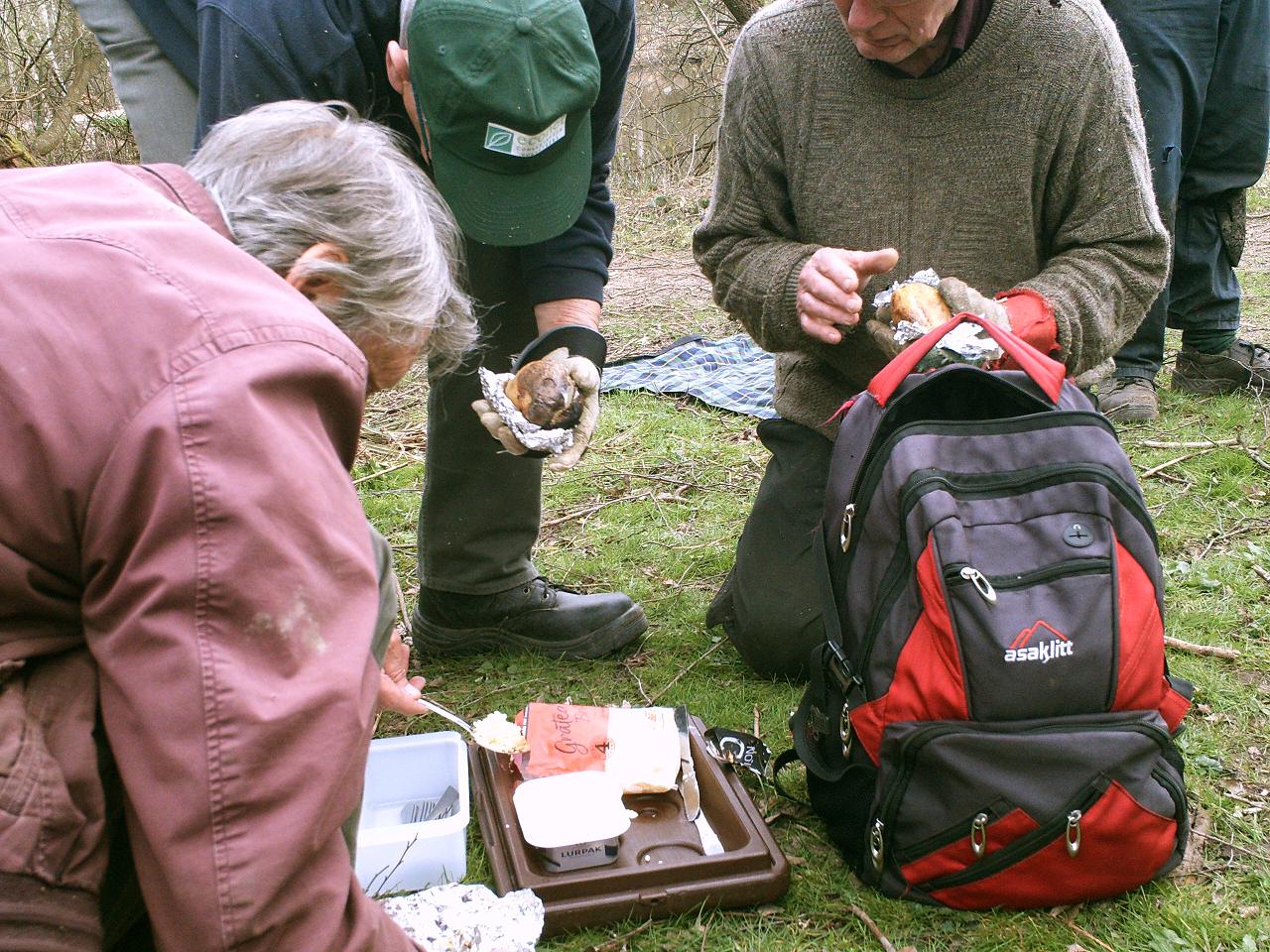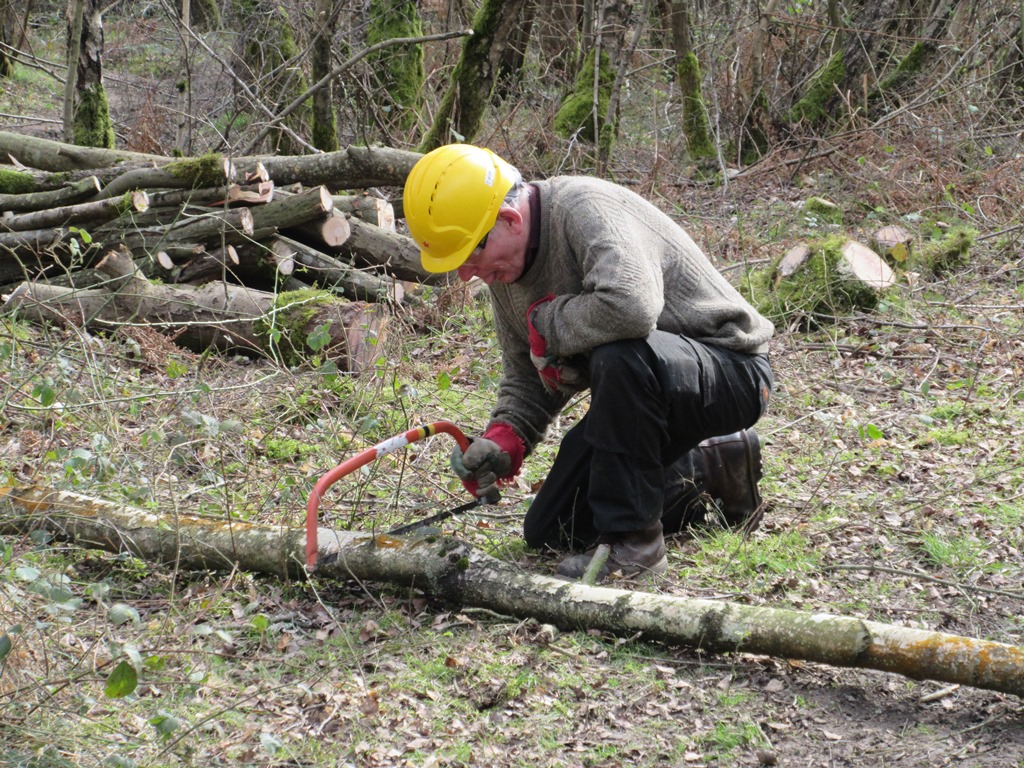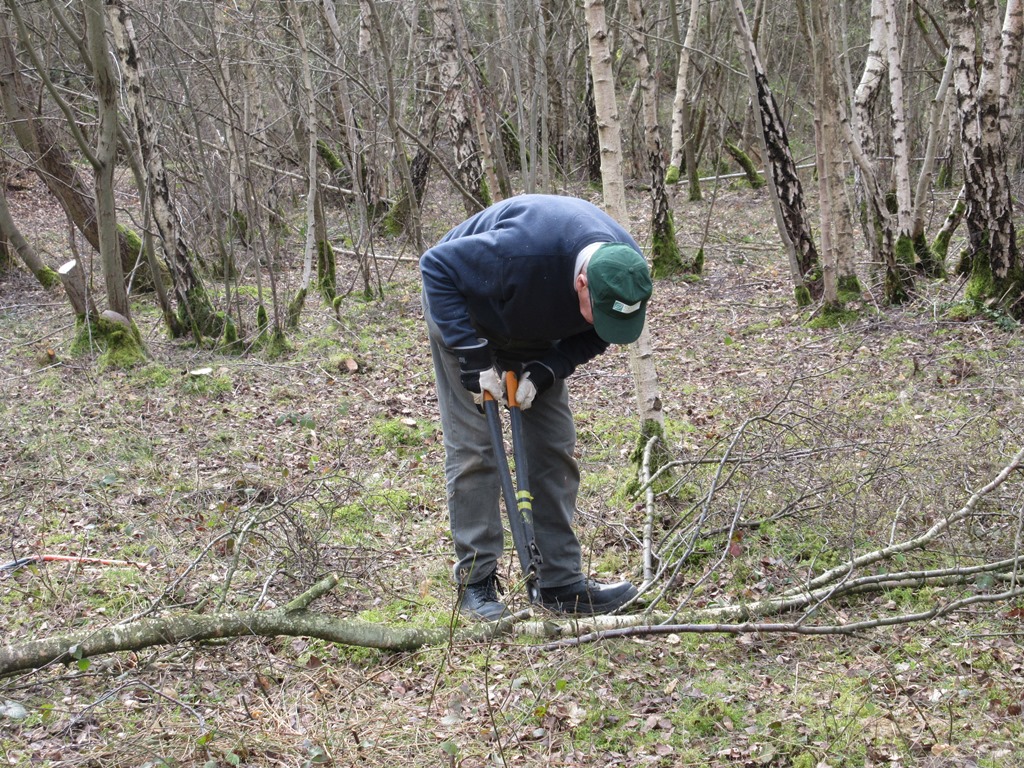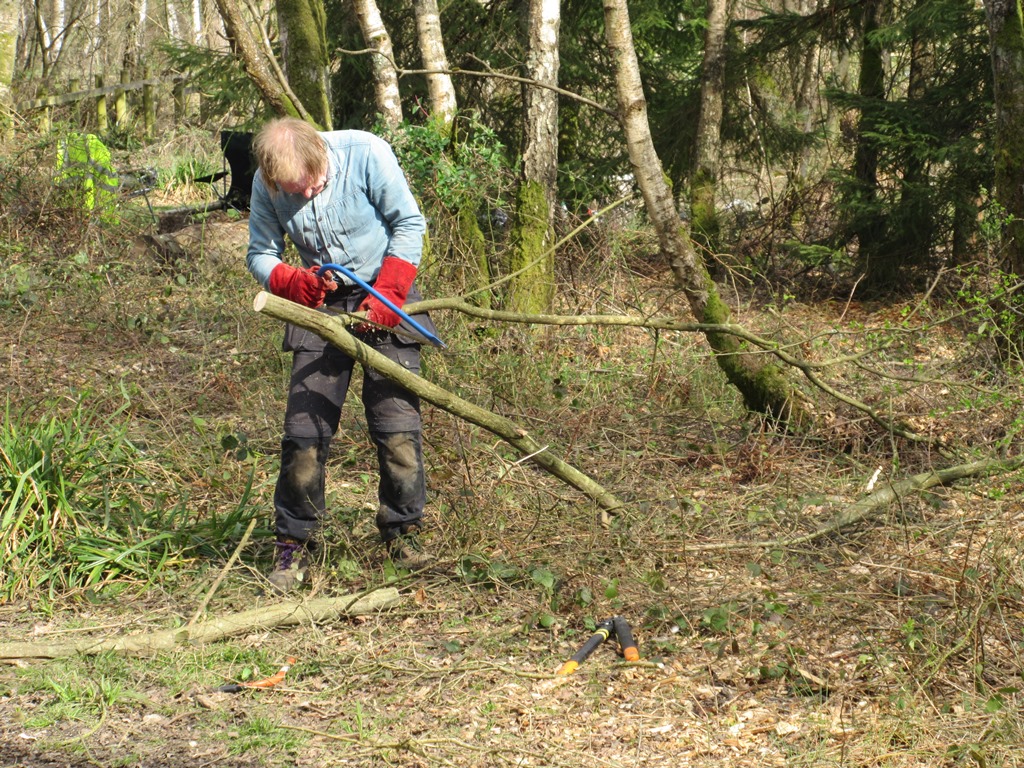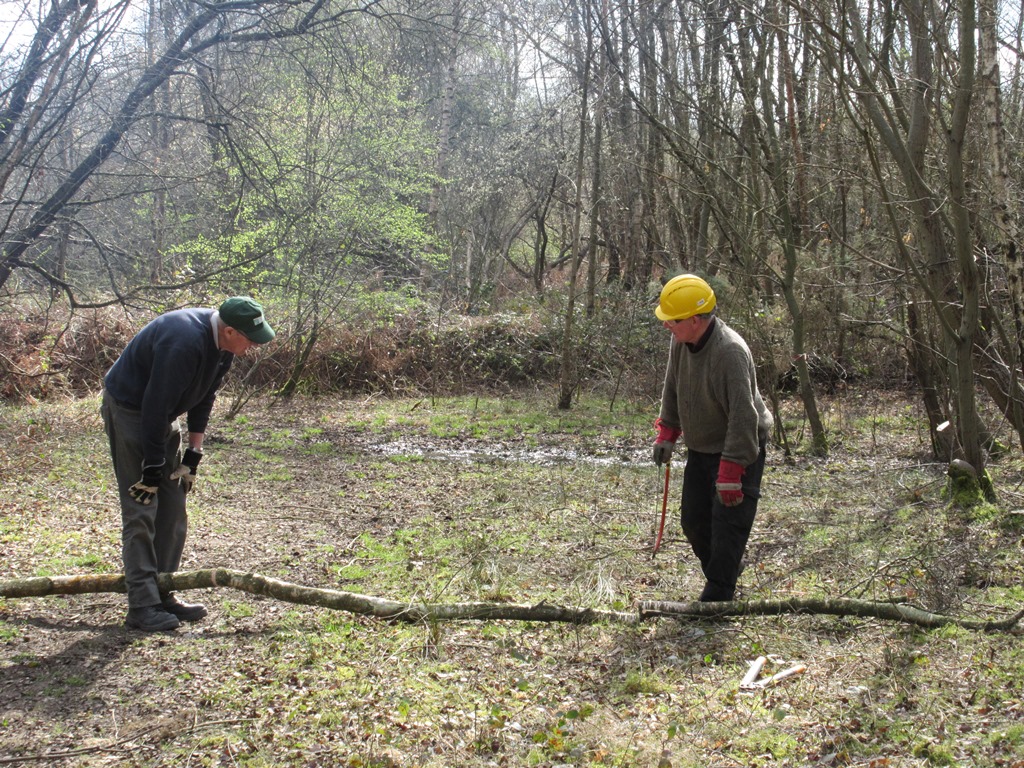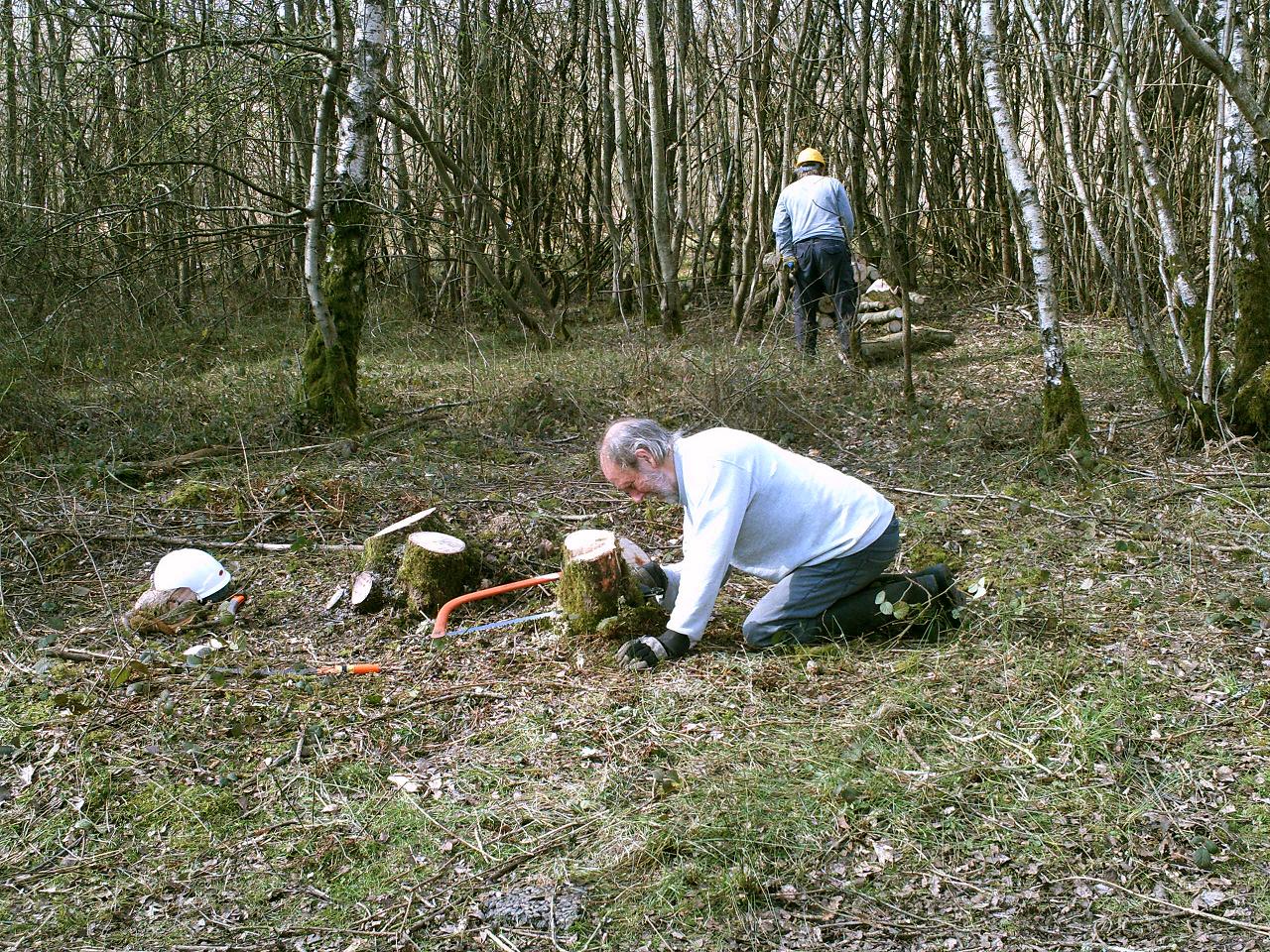 Cutting stumps as close as possible to the ground provided both exercise and a challenge .....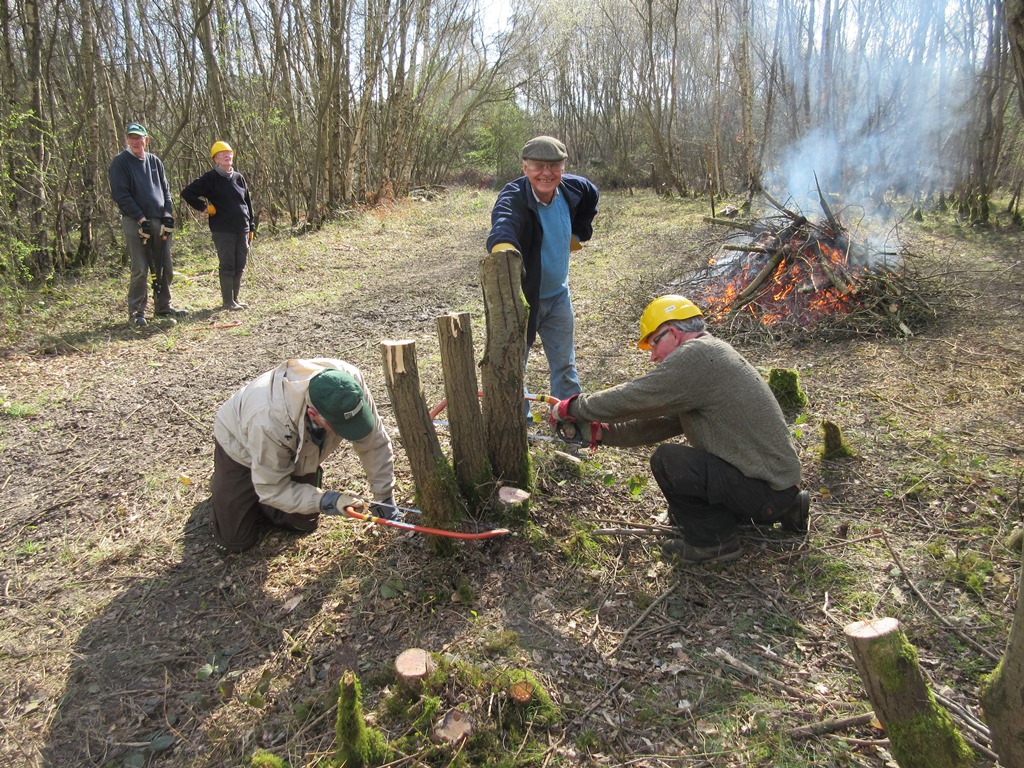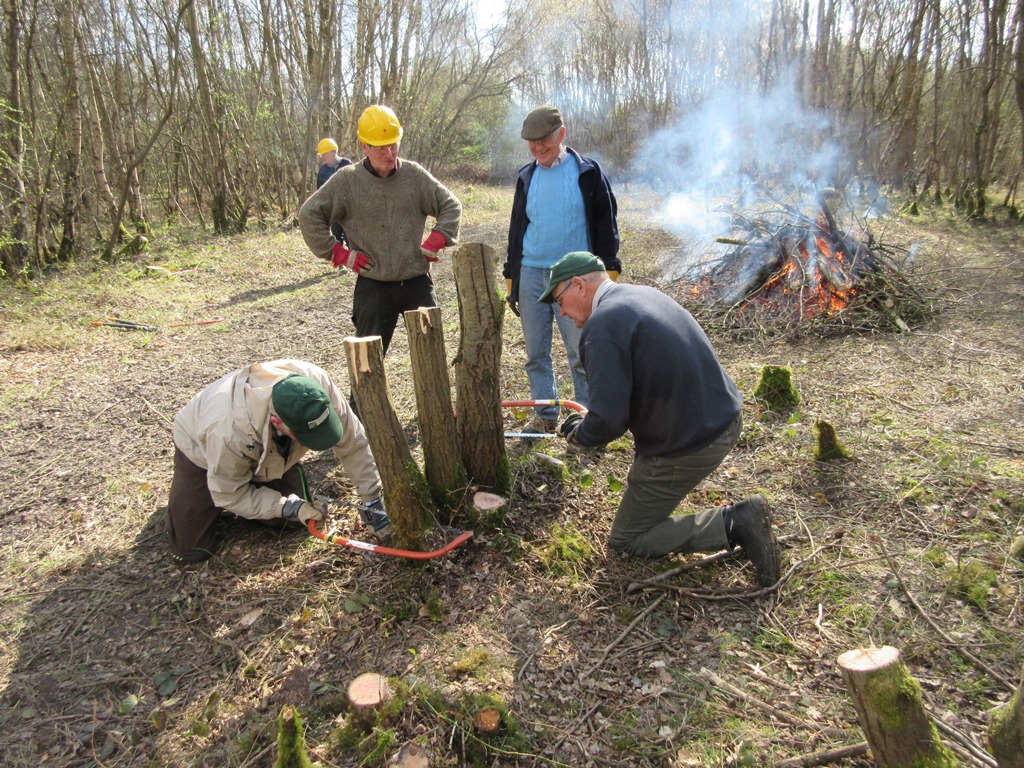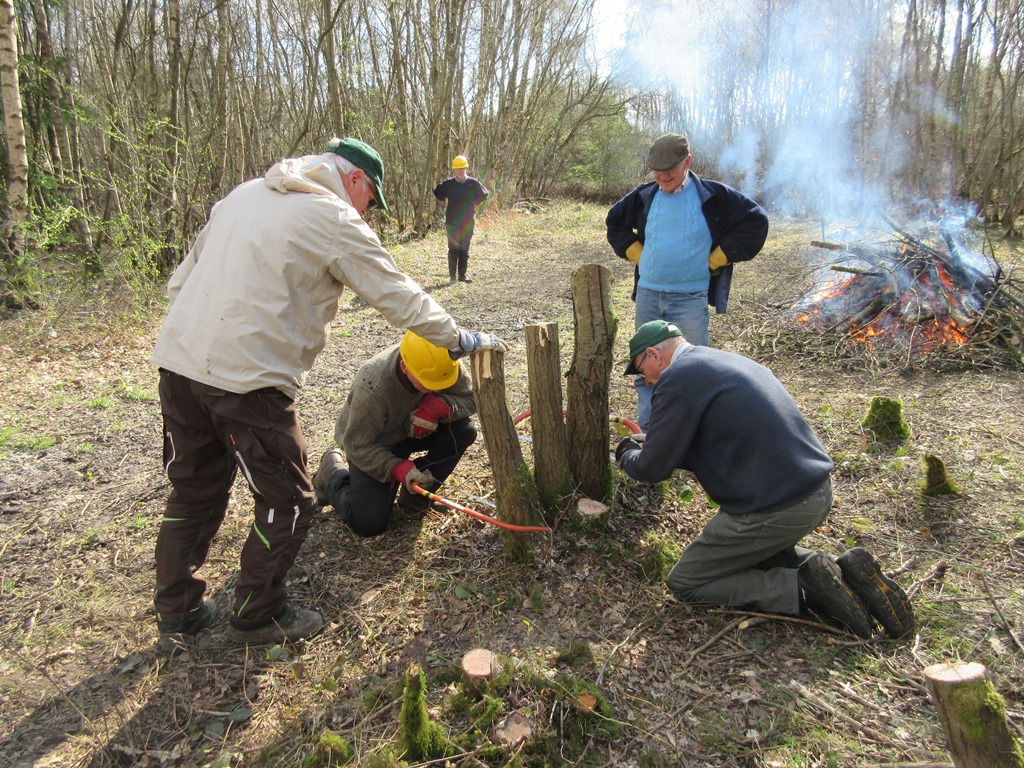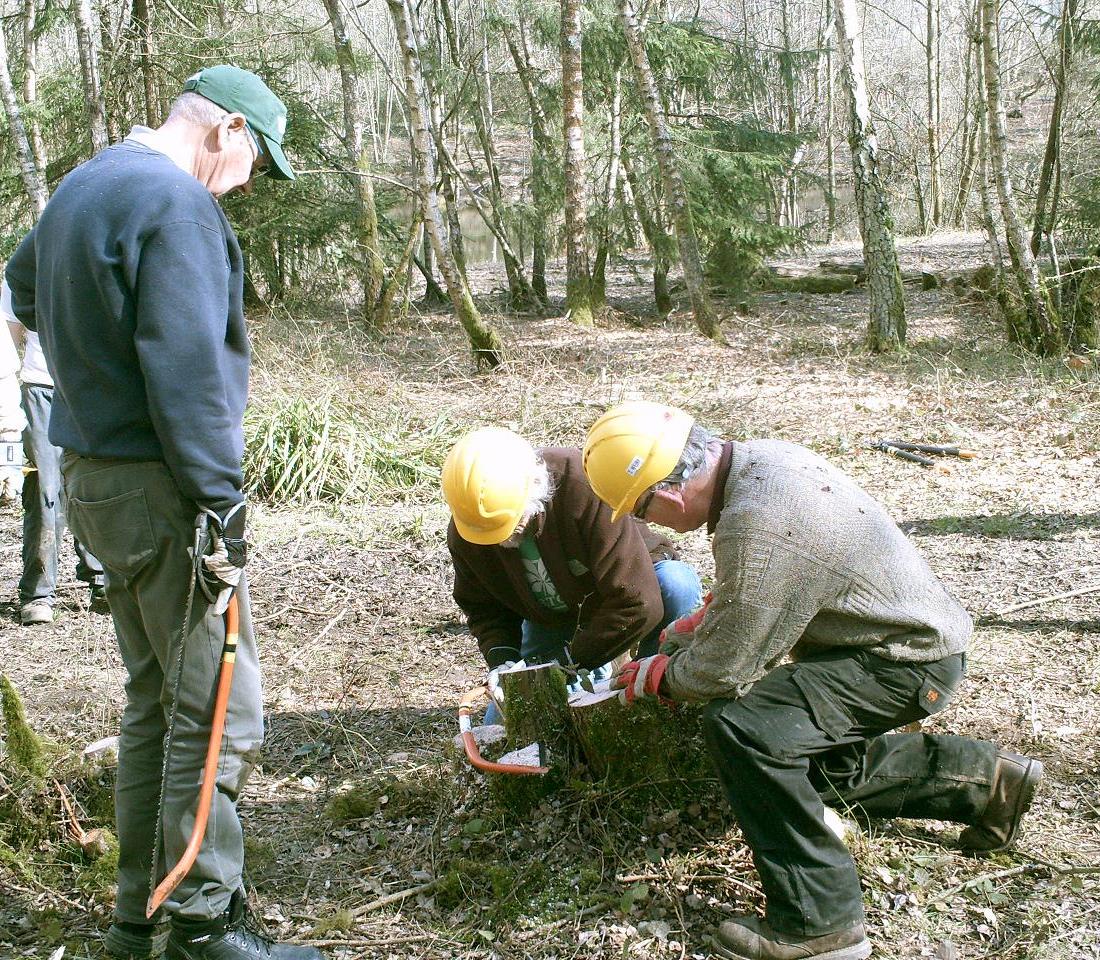 ..... and occasionally required an extra trim.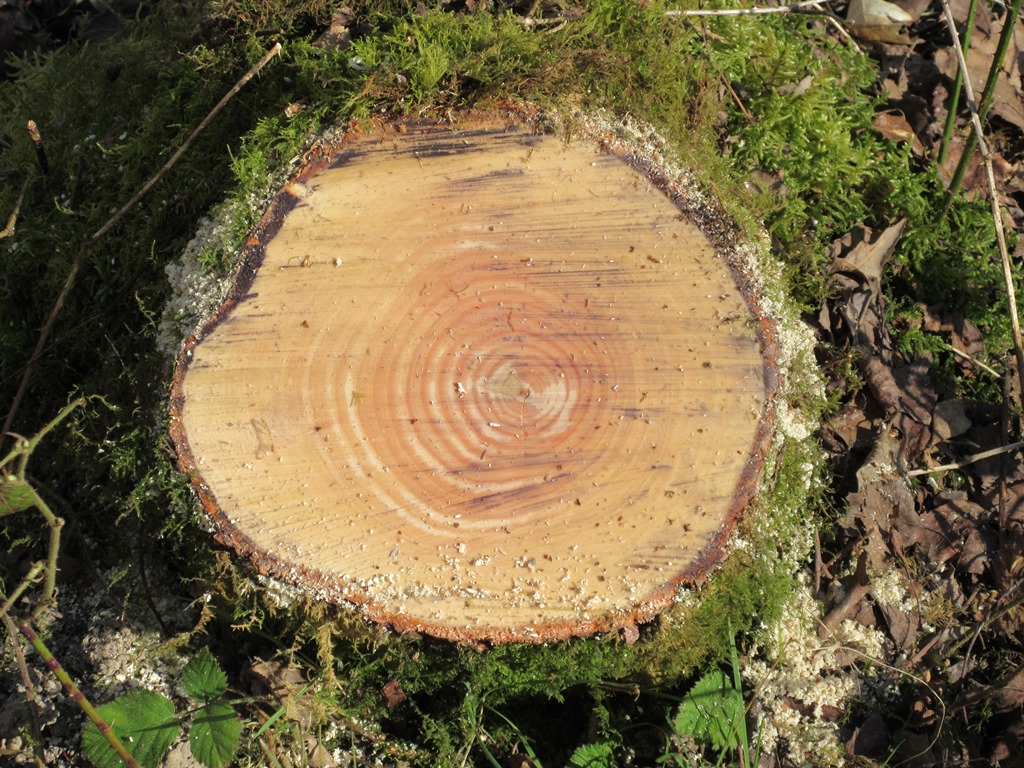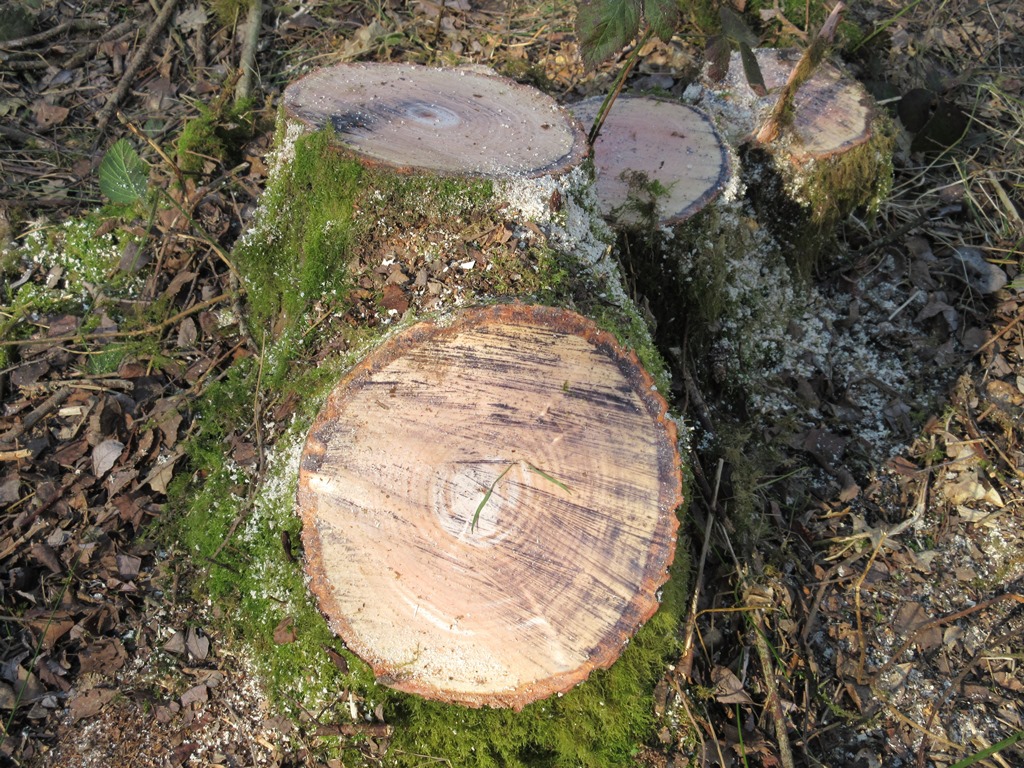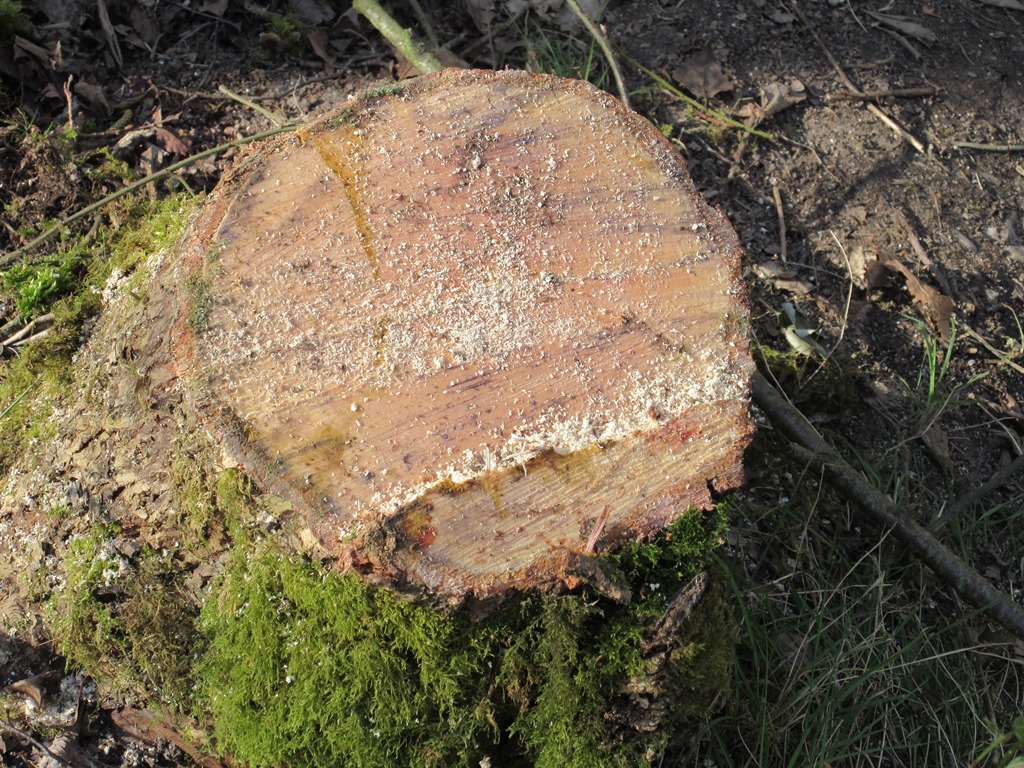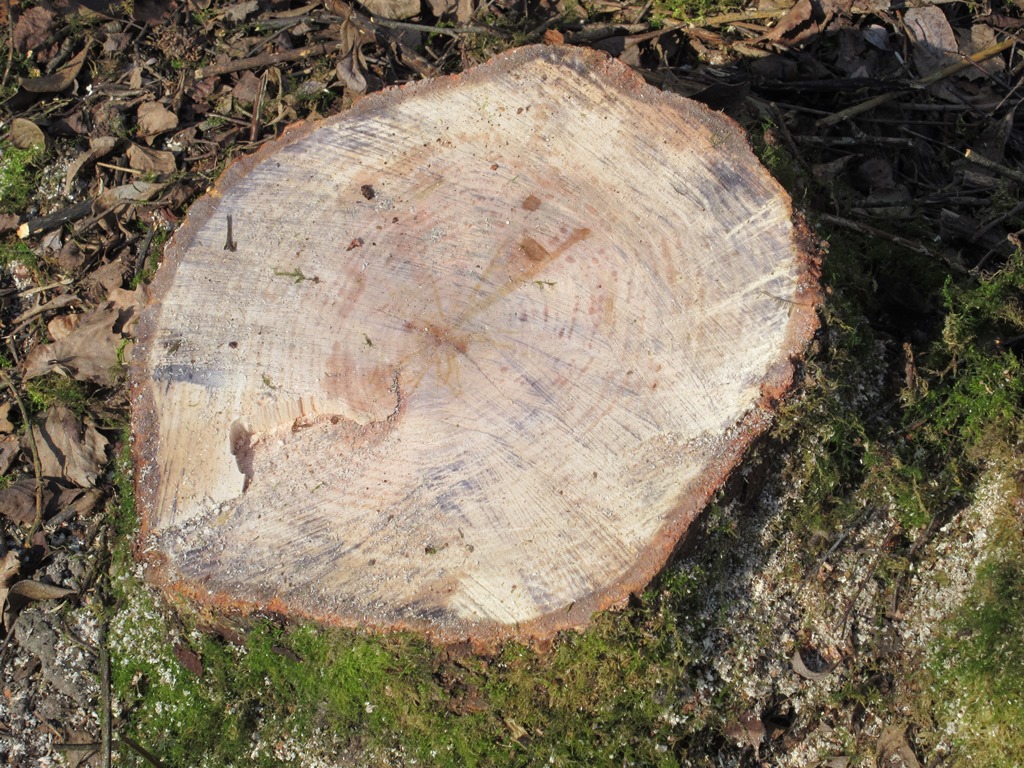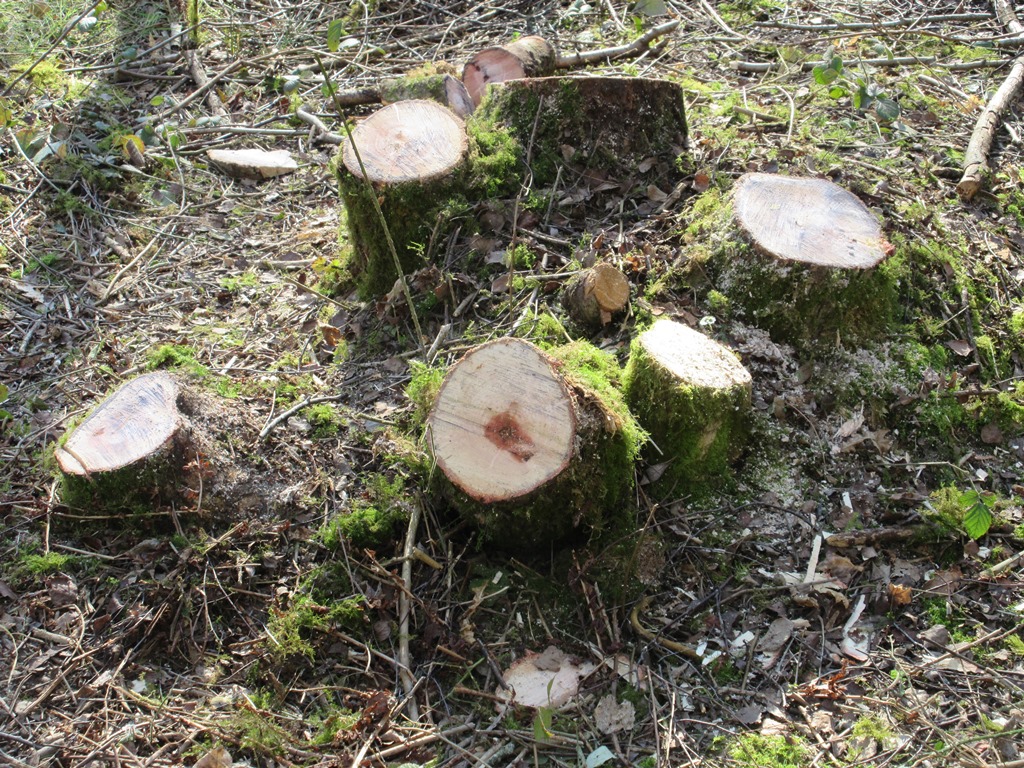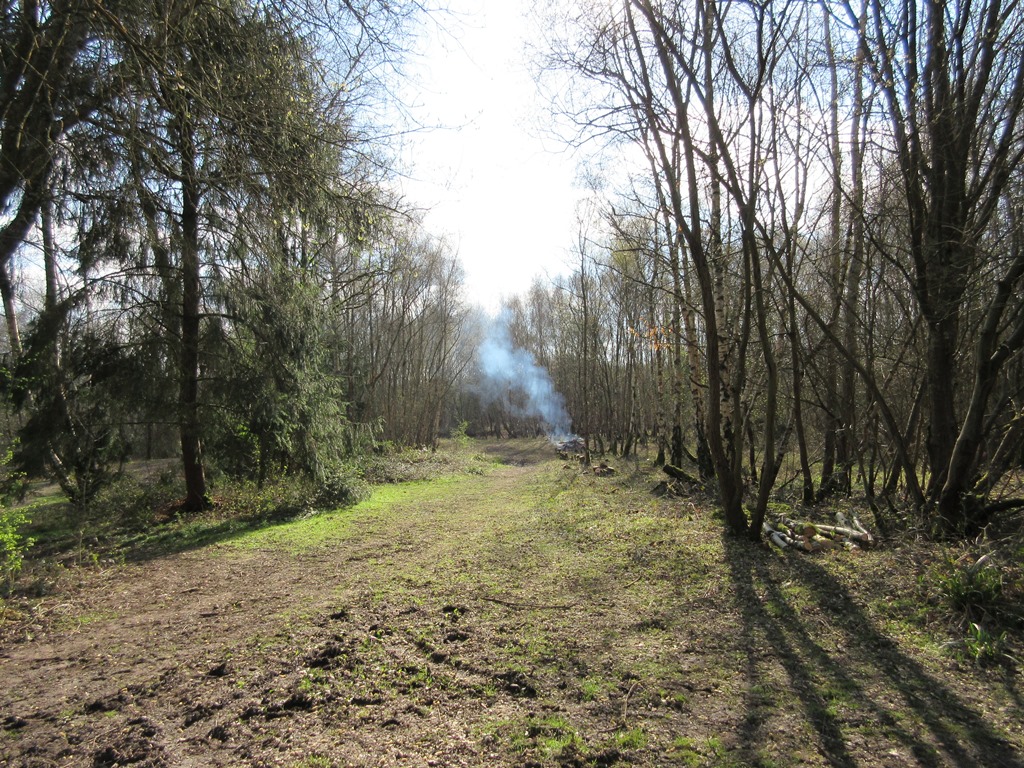 Updated: Tuesday, 23rd July 2019
Photographs: Alan Stevens; David Hume; John Lerpiniere