CROW (Conserve Reading on Wednesdays)
Wednesday, 23rd March 2016
Rushall Farm, Bradfield ~ Ride clearance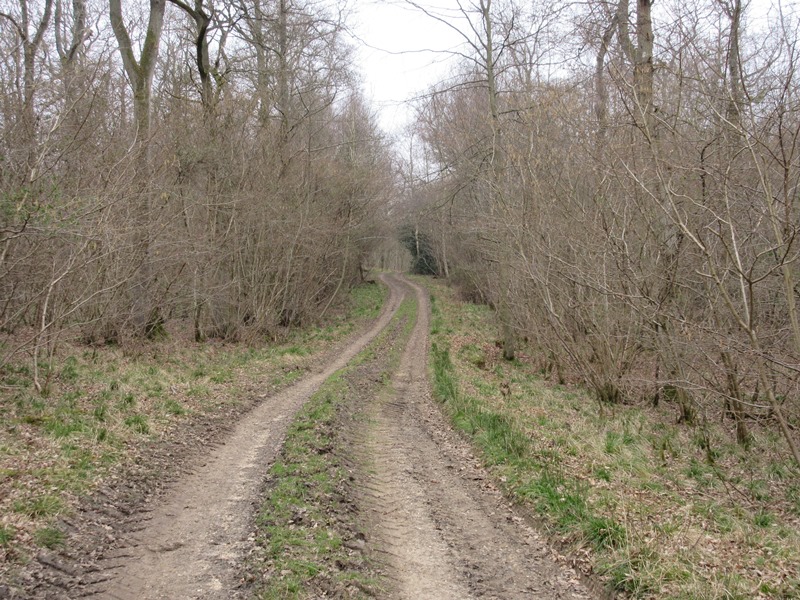 Widen the rides (tracks) and scalloping the edges allowing in more light and sun creates an excellent habitat for many of a woodland's inhabitants particular the butterflies and moths which require open areas such as these to flourish rather than the shaded areas beneath the trees. This was a continuation of the work started last year when we had cleared an adjacent ride.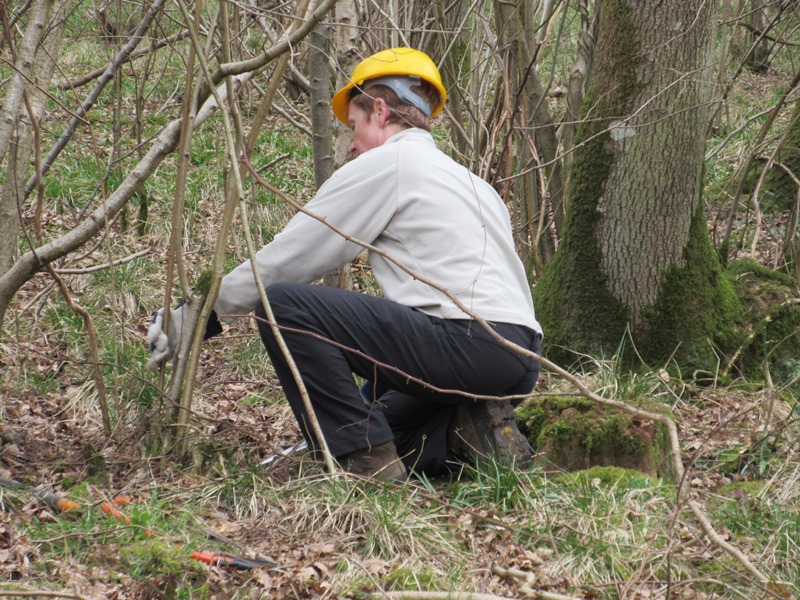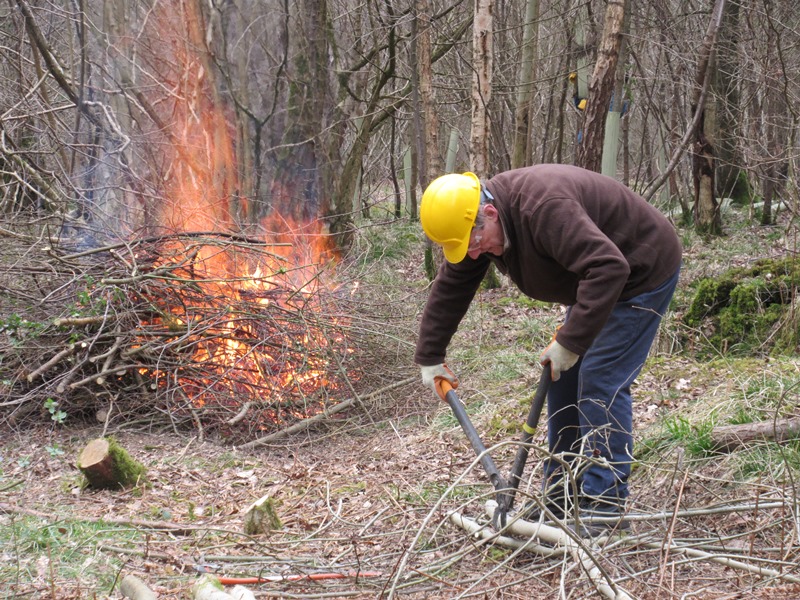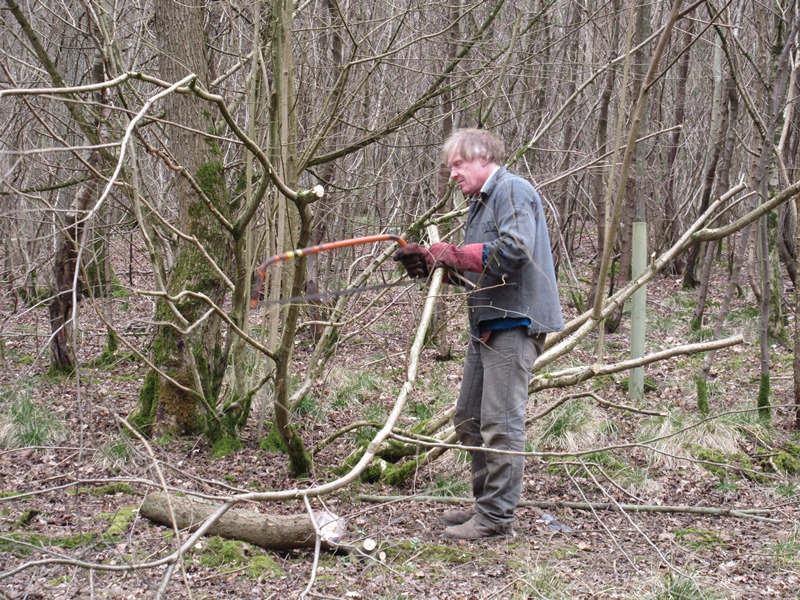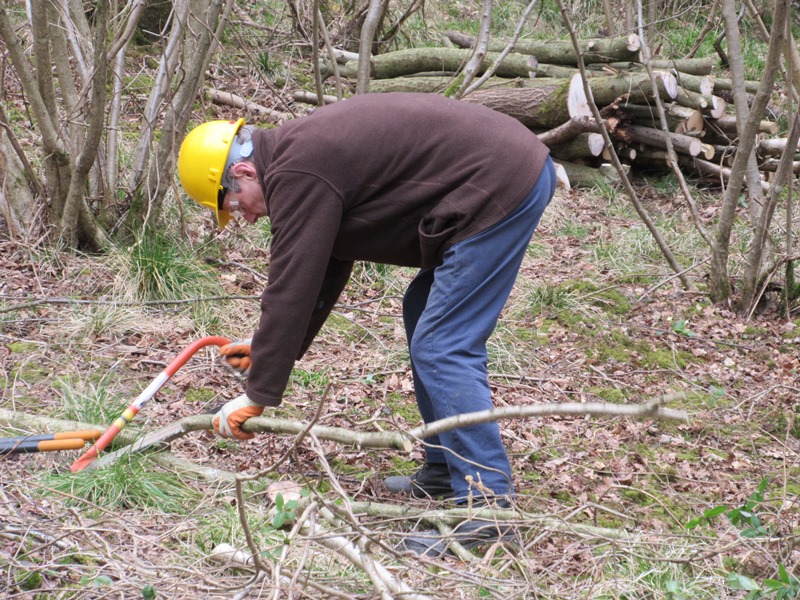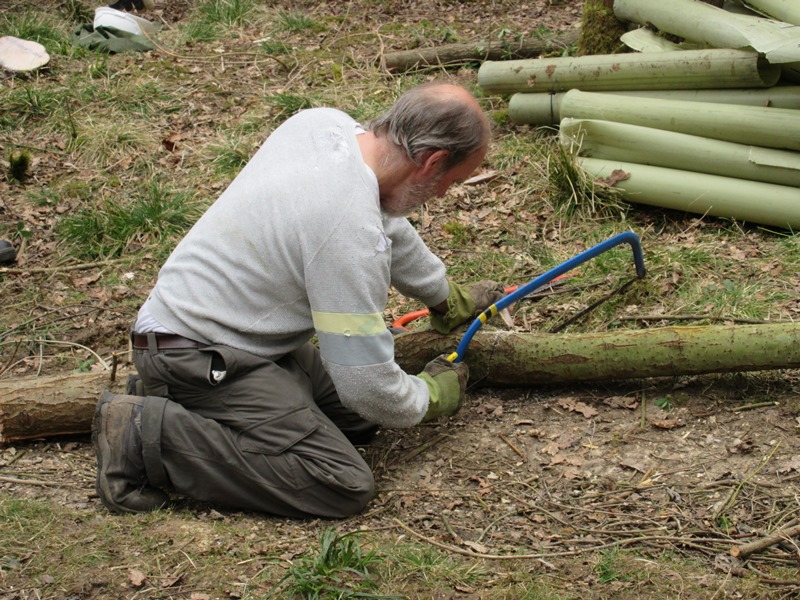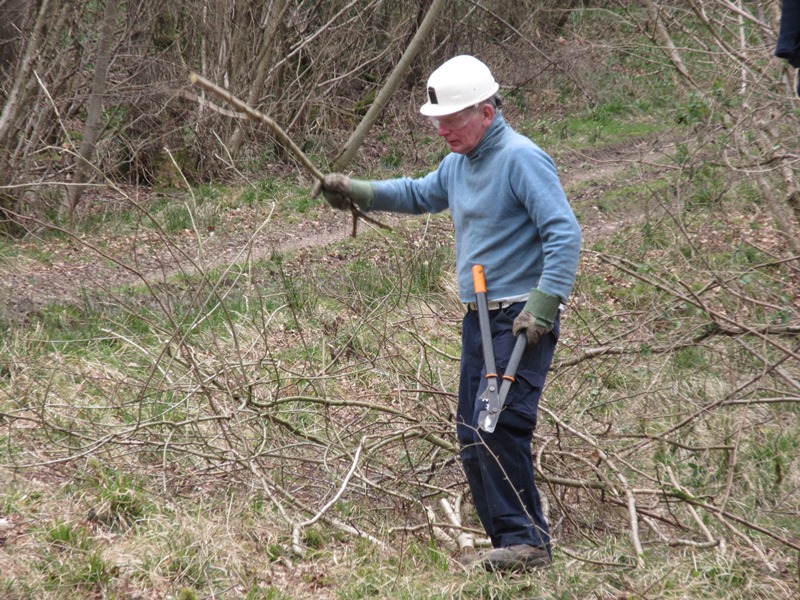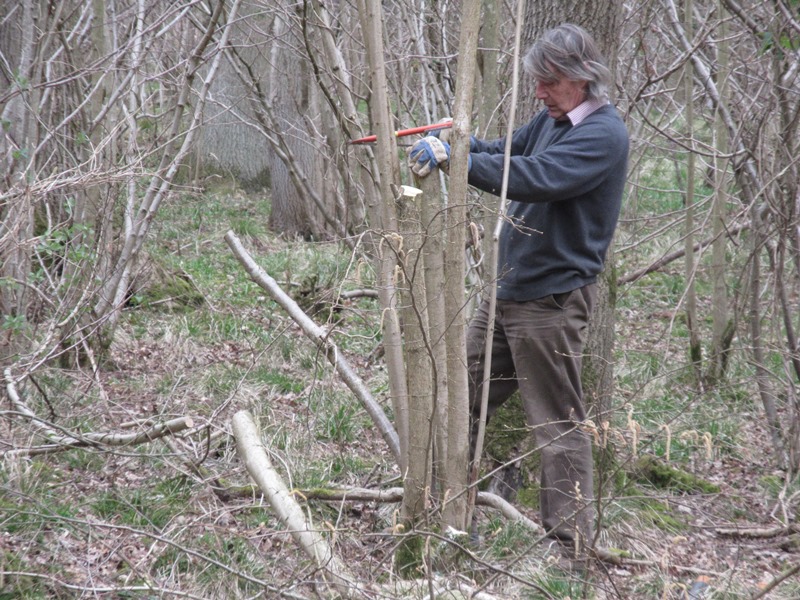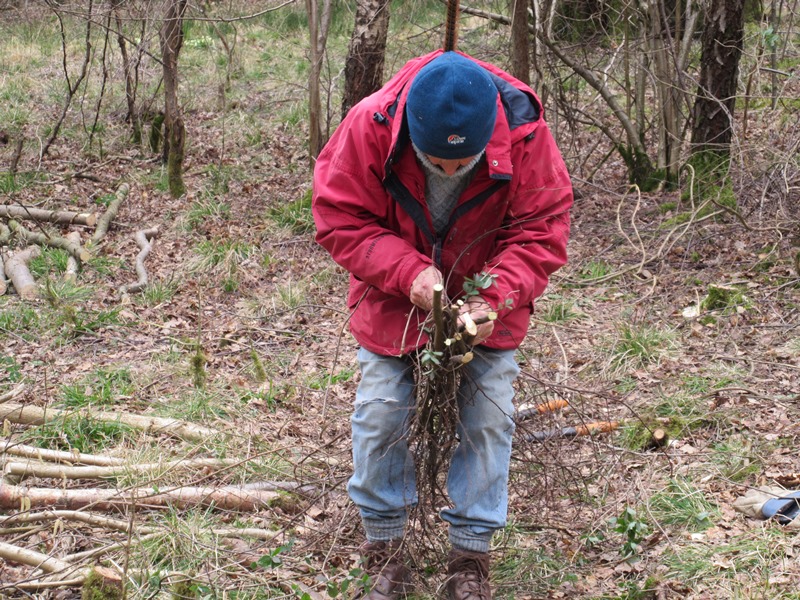 Judith grapples with birch pea sticks .....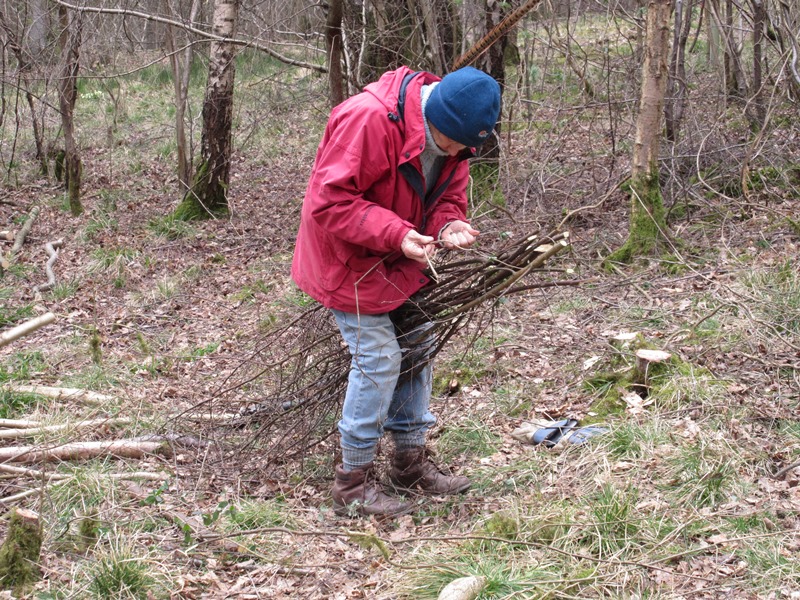 ..... tying them into a bundle with the stem of honeysuckle (also known as woodbine).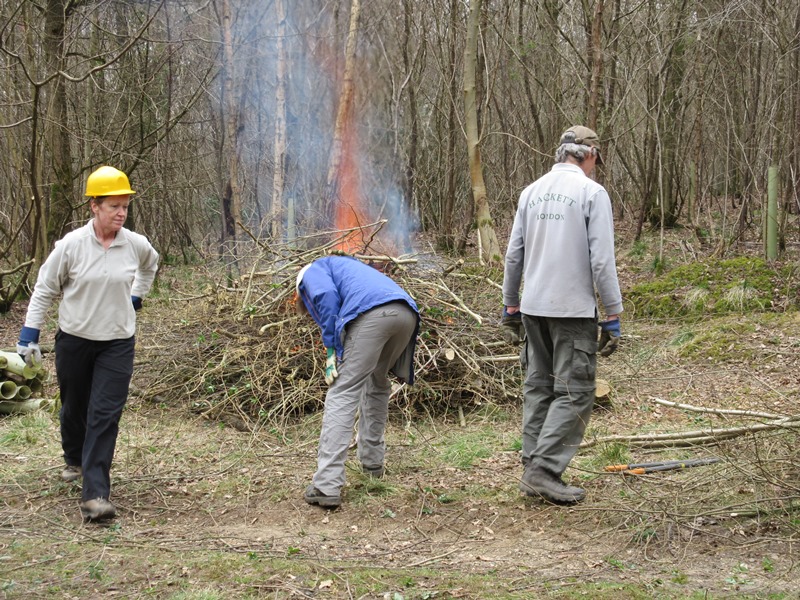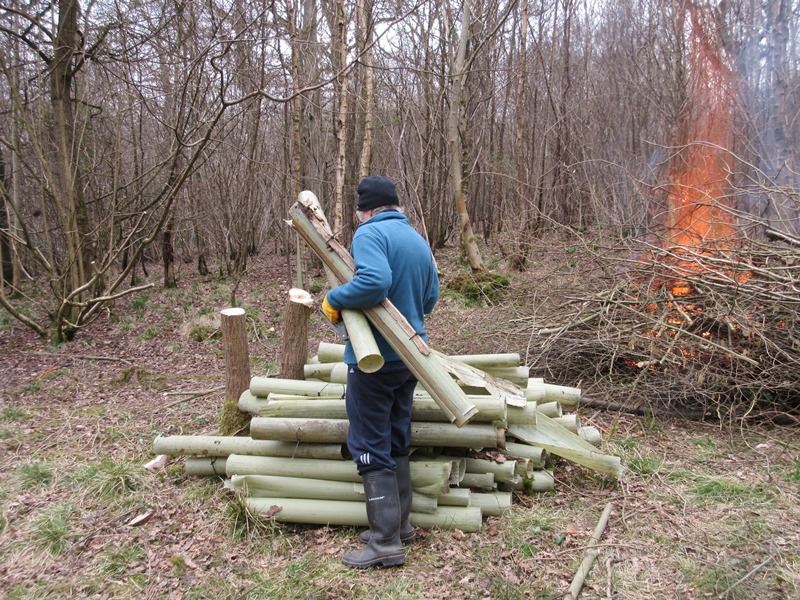 Tree guards gathered from the surrounding woodland originally for the protection of newly planted trees but no longer required.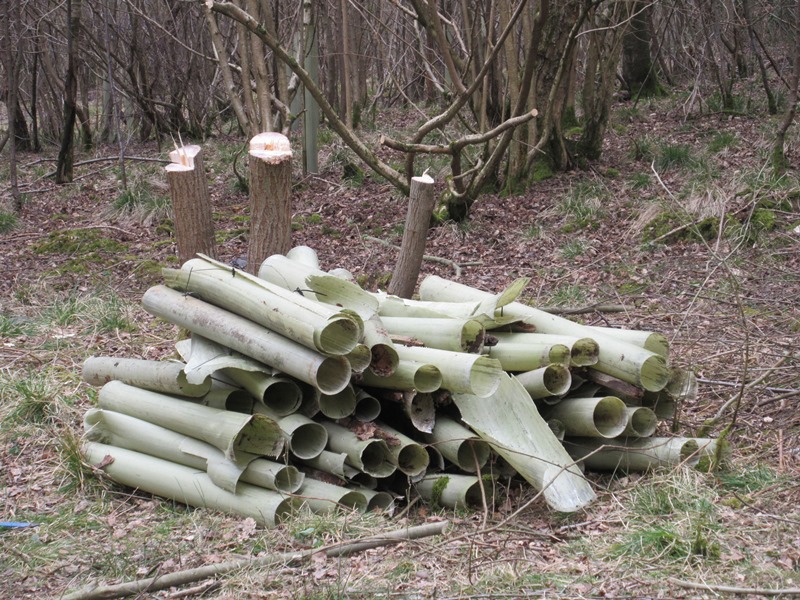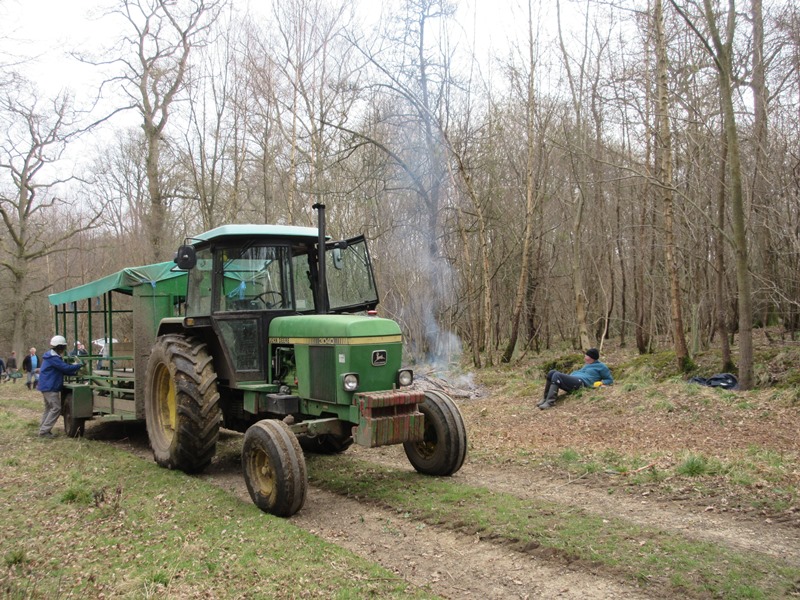 The task was approaching its end when the transport to take us back to the farm arrived.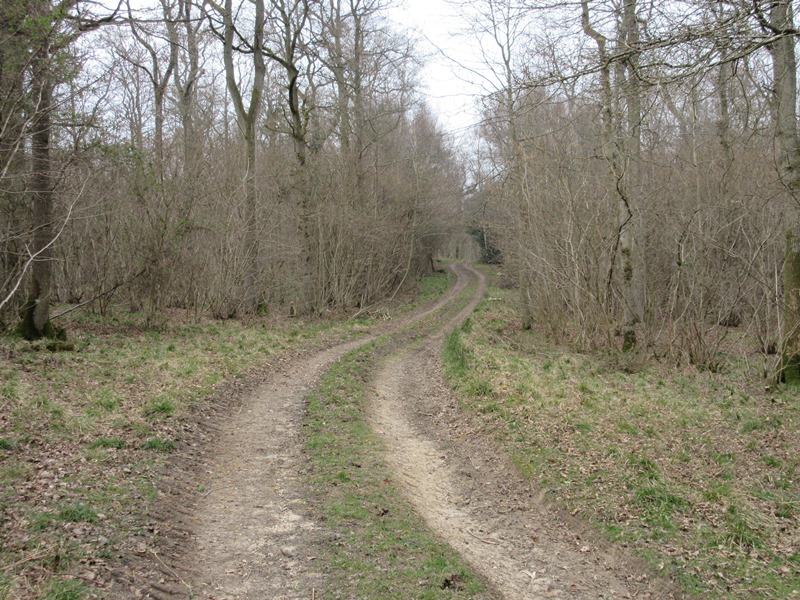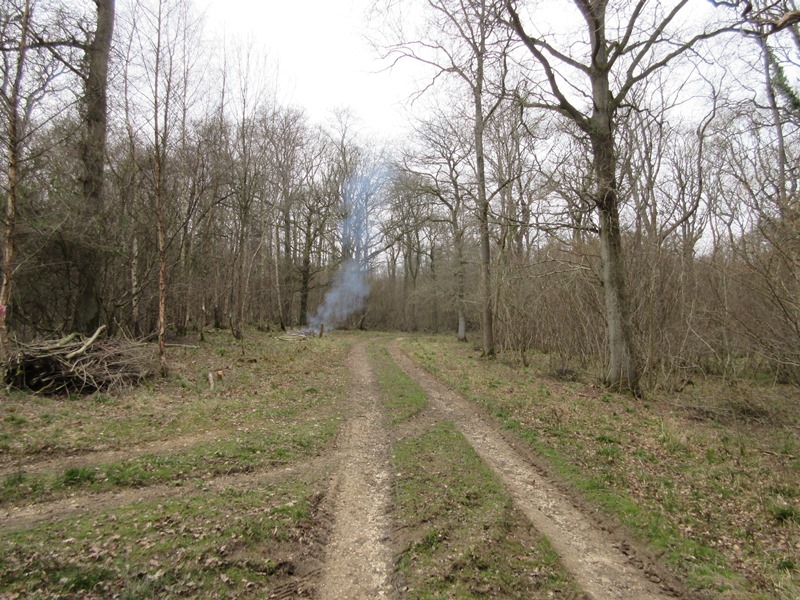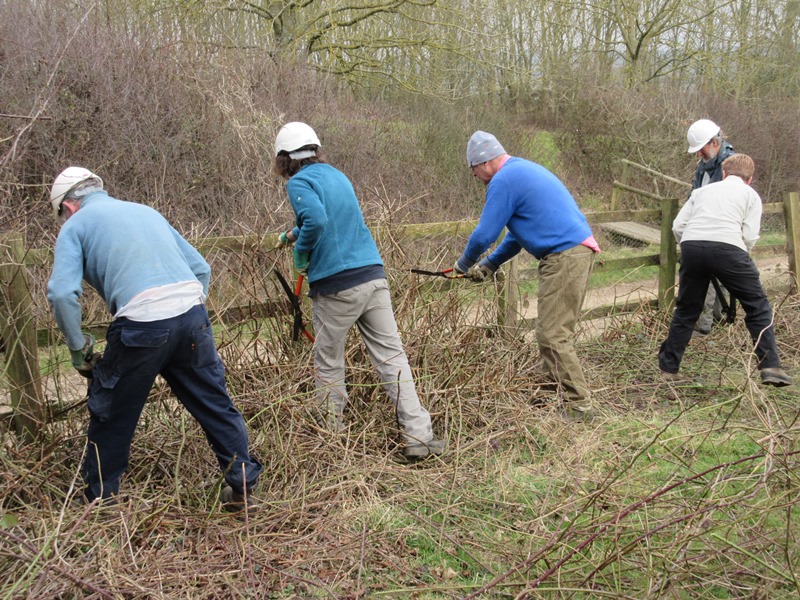 Back at the Farm a few stay on to help clear an area of bramble.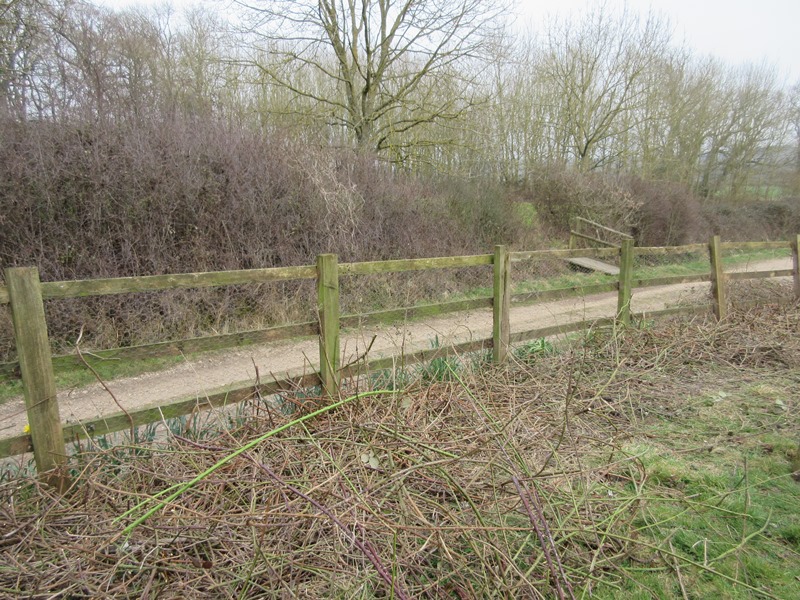 Job done - thanks everyone!
Created: Thursday, 24th March 2016
Photographs: Alan Stevens