CROW (Conserve Reading on Wednesdays)
Wednesday, 24th February 2010
Rushall Farm, Bradfield ~ Hedgelaying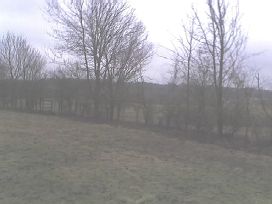 Hedge laying or tree laying?

What once may have been a boundary hedge between two fields, had through lack of management become a row of trees. The task was to lay this "hedge" to improve its value as a wildlife habitat and create a wildlife corridor from the fields into the adjacent woodland.

The task had originally been planned for late January but had to be cancelled because of snow.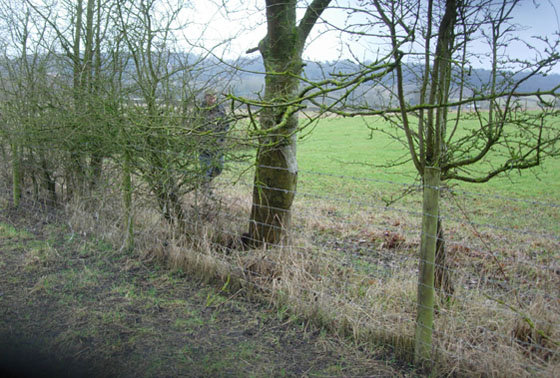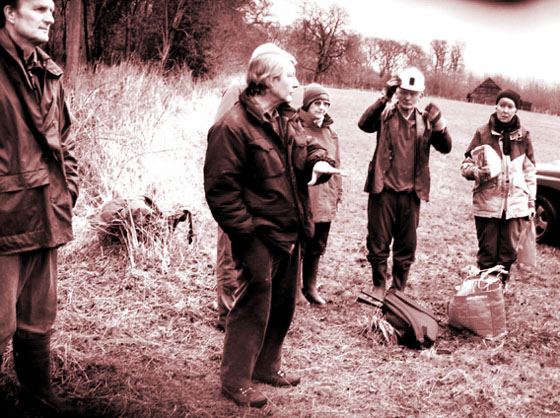 As the leader delivers his orders, his minder stands aloof ever watchful for the presence of dissidents whilst Terry demonstrates how it would be done in origami.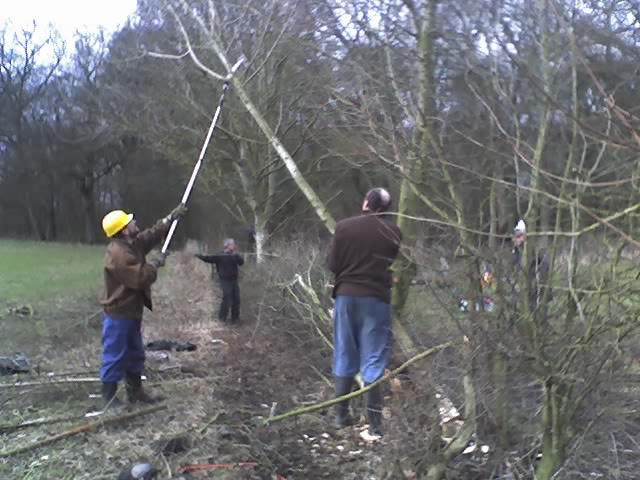 Keith bends the tree over allowing Phil to take off some of the side branches.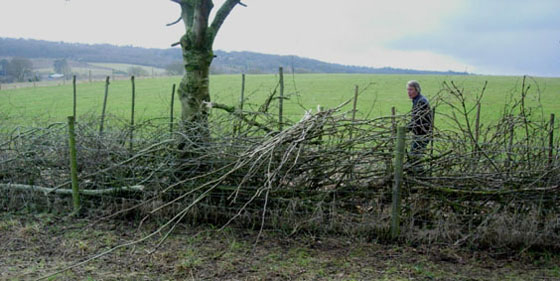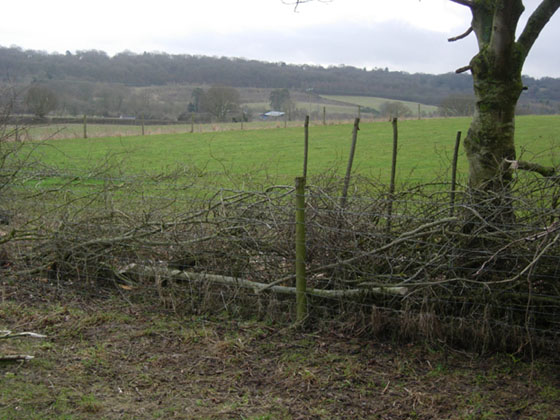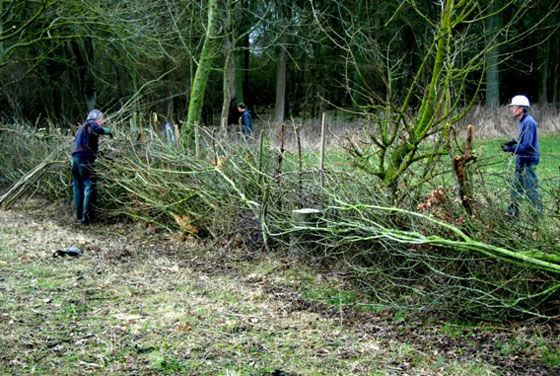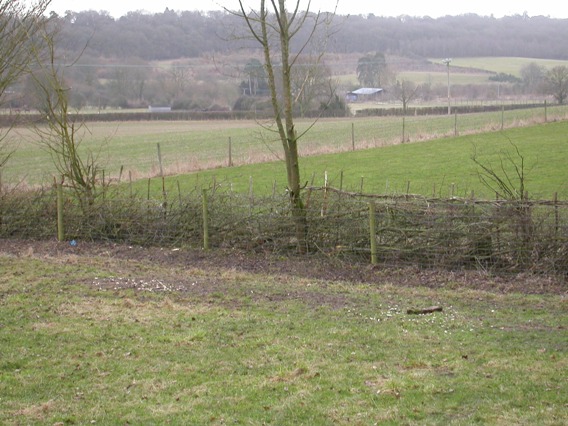 The task is well under way and the hedge is taking shape.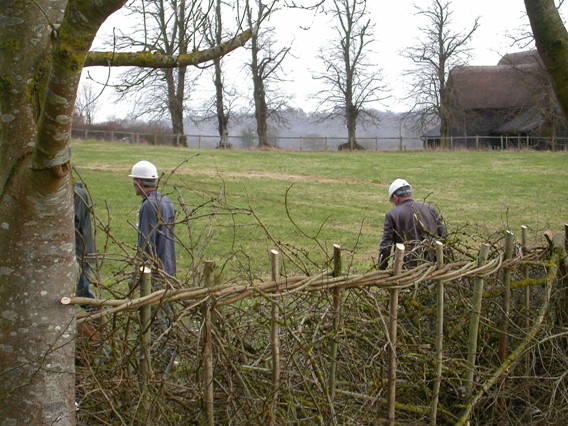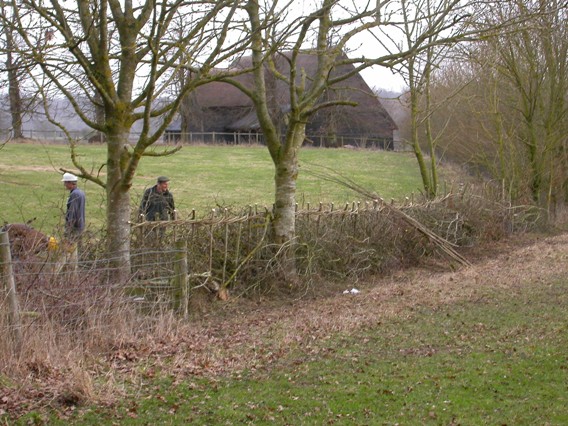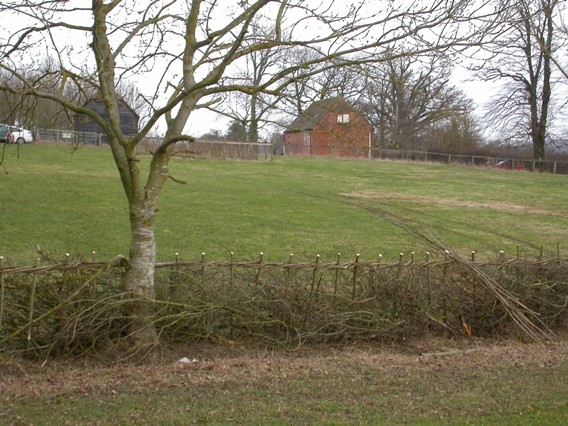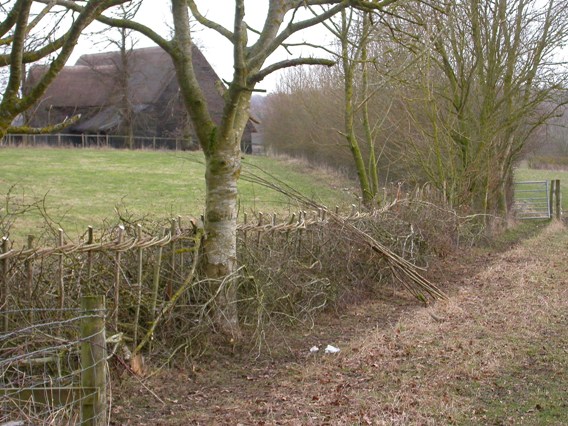 An excellent piece of work, even if we say so ourselves!
With thanks to Keith, Graham, Phil, the two Judiths, Terry and John (out of picture).

This task was for the BeWILD project, a joint initiative by the Farming and Wildlife Advisory Group (FWAG) and the Thames Valley Environmental Records Centre (TVERC) to promote the restoration of Berkshire's semi-ancient woodlands funded by Natural England.
Wednesday, 5th June 2019
Nine years later!
Updated: Friday, 7th June 2019
Photographs: Alan Stevens; John Lerpiniere; Judith Oliver; Philip Allen