CROW (Conserve Reading on Wednesdays)
Wednesday, 30th September 2009
Rushall Farm, Bradfield ~ Ride clearance and fence removal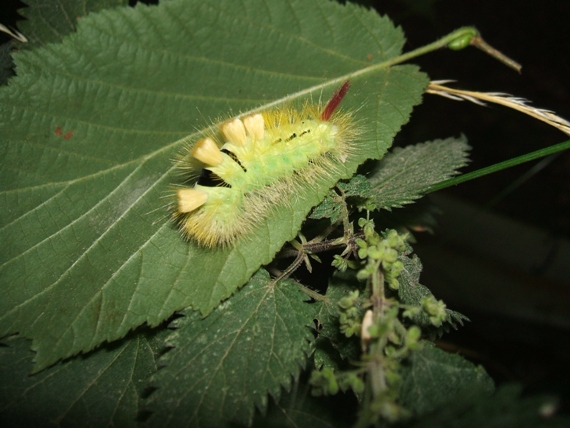 These caterpillars of the Tussock Moth where once to be found in hop gardens where the pickers would refer to them as hop-dogs. With the decline hop cultivation and the extensive use of pesticides these caterpillars are now more likely to be found in deciduous woodlands where the female moths lay their eggs on a wide range of trees and shrubs.
This particular specimen was found during a CROW task clearing a ride at Rushall Farm on the 30th September 2009.