CROW (Conserve Reading on Wednesdays)
Wednesday, 4th June 2014
Rushall Farm, Bradfield ~ Path clearance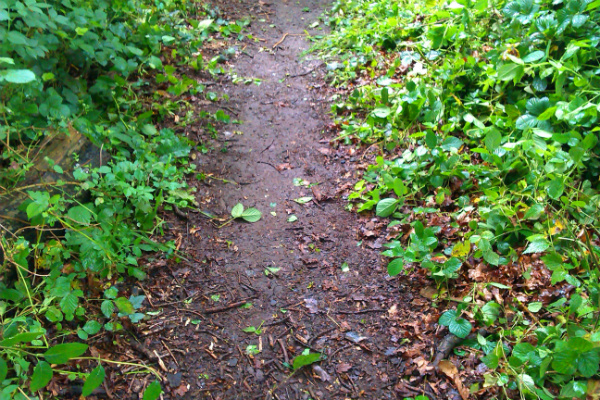 As part of their educational work Rushall Farm organises a wide range of activities for schools and other groups including over the summer months camping visits. It was in preparation for these that we were ask to clear some of the woodland paths which were becoming overgrown.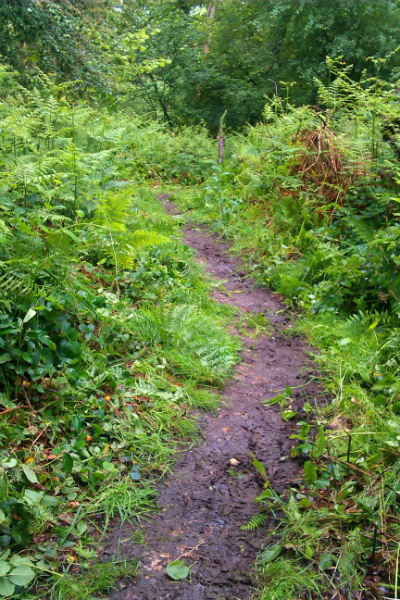 Despite a weather forecast predicting heavy rain throughout the day, nine volunteers joined us for the task.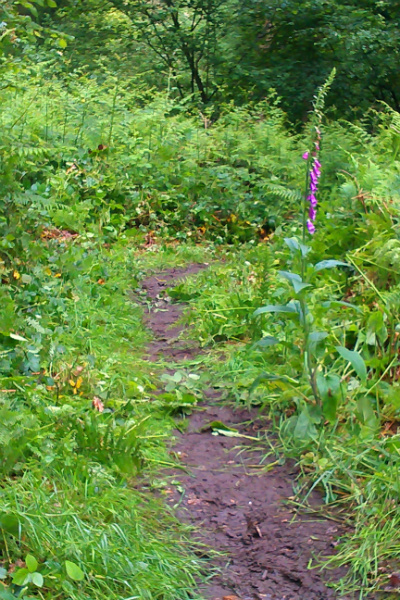 In the event there was only light rain in the morning and the task progressed well.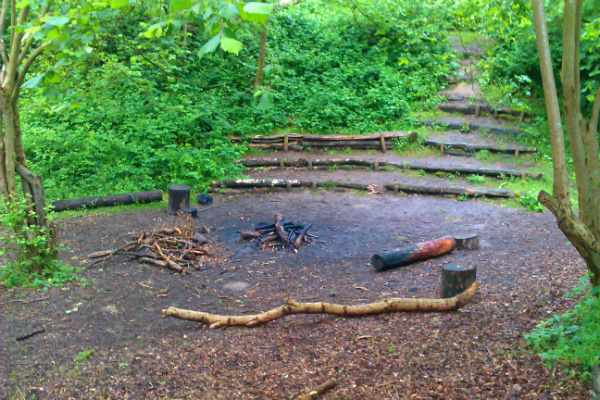 Many of the paths converged on the fire site used by the campers.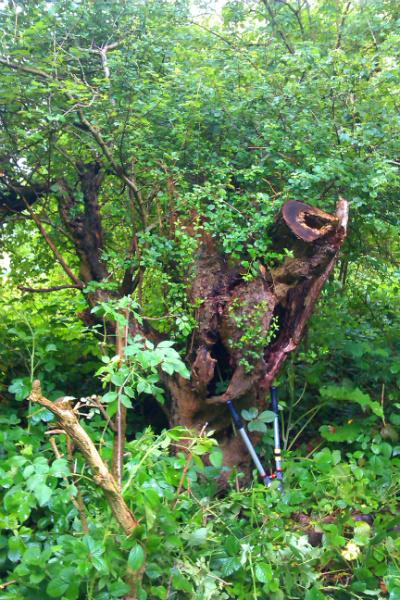 It's surprising what it is to be discovered on in woodlands such as these.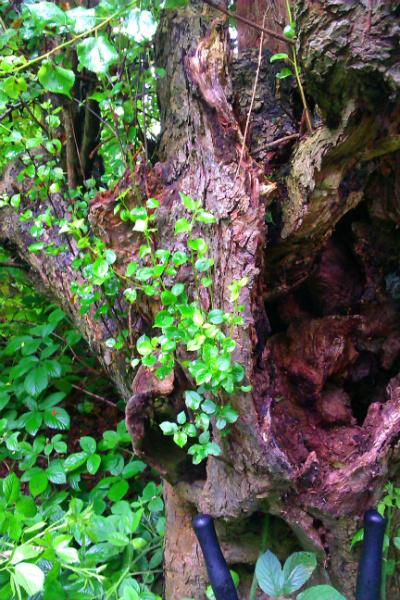 By lunch the task was complete and with the heavy rain setting in, we decided to call it a day through not before admiring this cornfield with it's scattering of poppies. Our thanks to Barry, Bob, Cathy, Hannah (who kindly provided the photo's), John, Marcus, Mary, Peter and Alan, the volunteers for the day.
Cliff, Rushall Farm's education officer writes "I've only just had a chance to check out the footpaths. They look great and will greatly help with the camps that start tomorrow. Please pass on my thanks to the CRoW team and if you're ever at a loose end you know where we are."
Created: Sunday, 15th June 2014
Photographs: Hannah Graves