CROW (Conserve Reading on Wednesdays)
Wednesday, 6th September 2017
Wargrave Chalk Pit ~ Vegetation clearance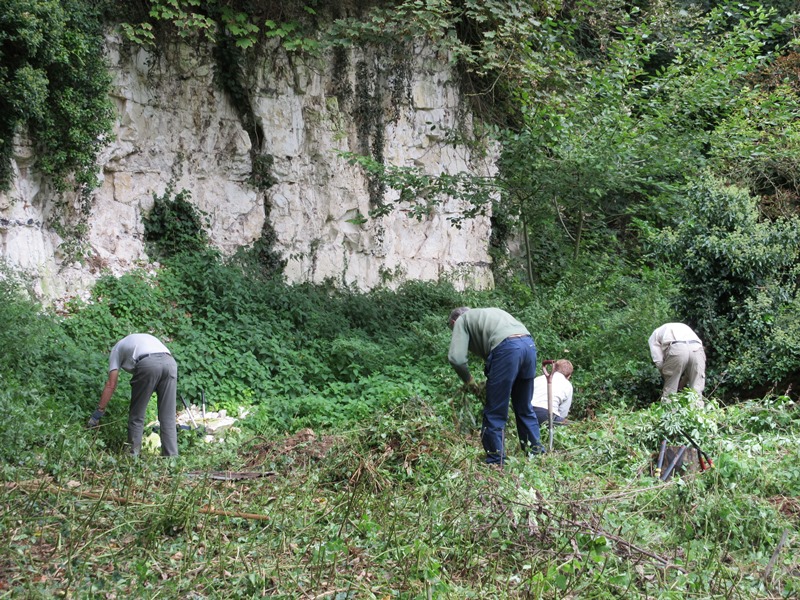 The local group who care for the site are hoping to create a meadow in front of the chalk face with an interpretation board providing information about the Chalk Pit including its geology, and we were asked to help by starting to clear the nettles which dominate the area.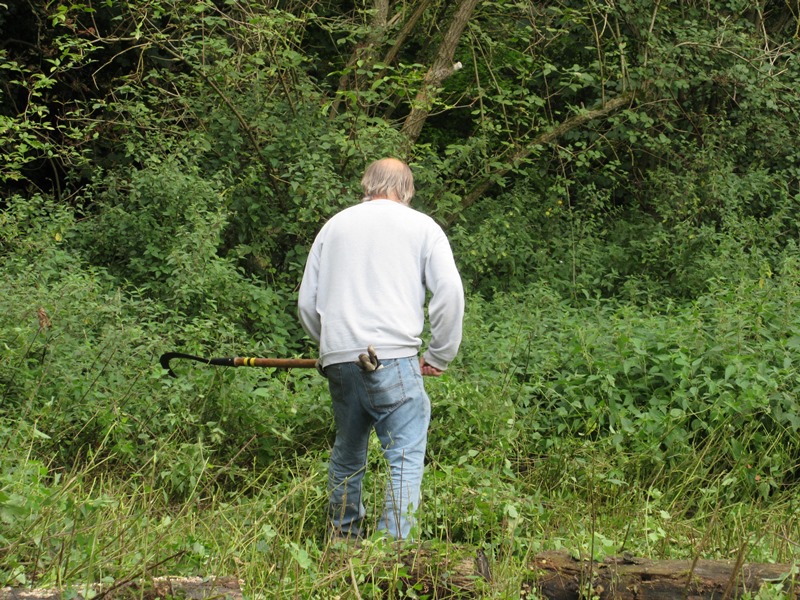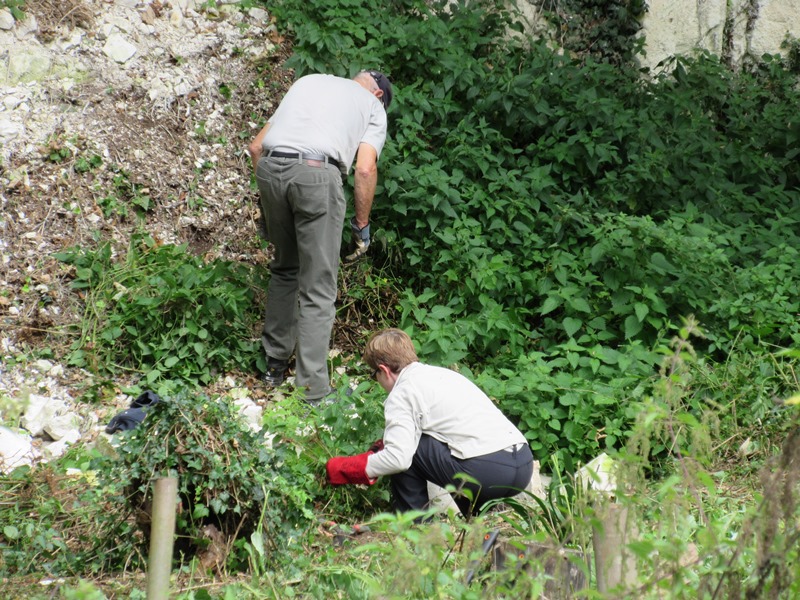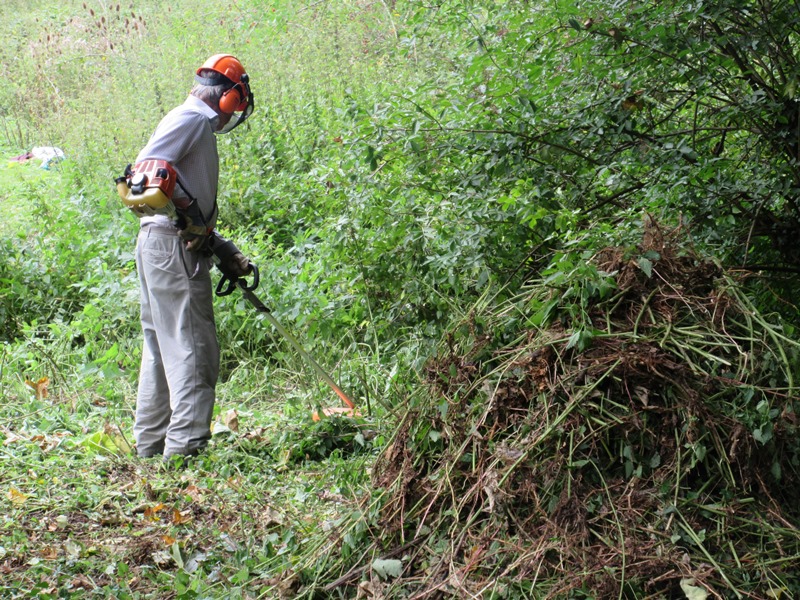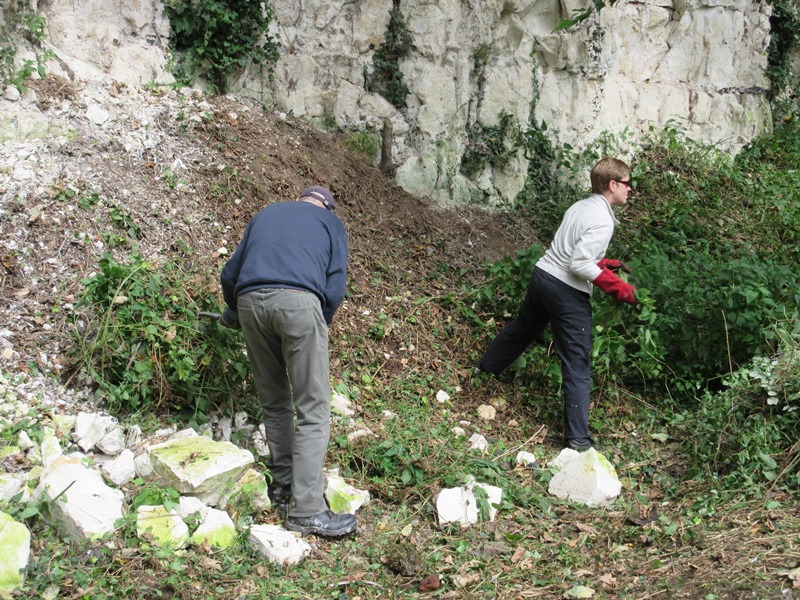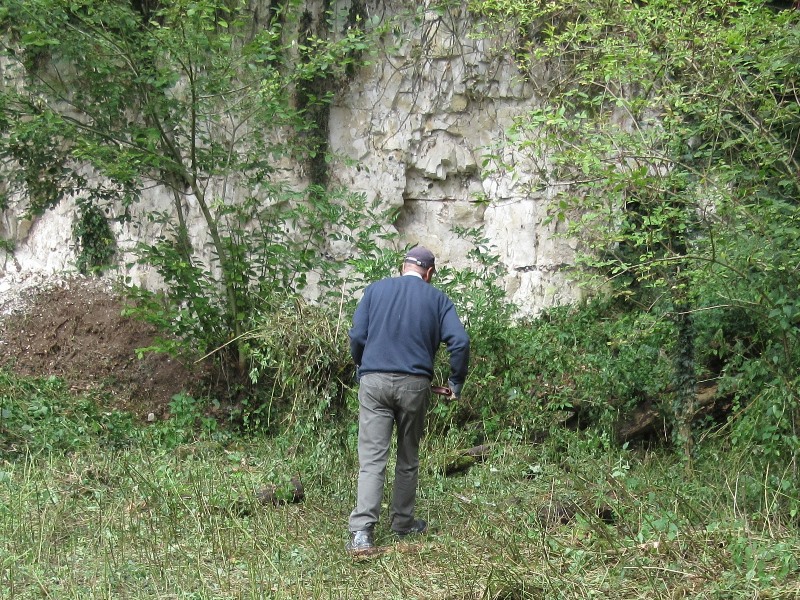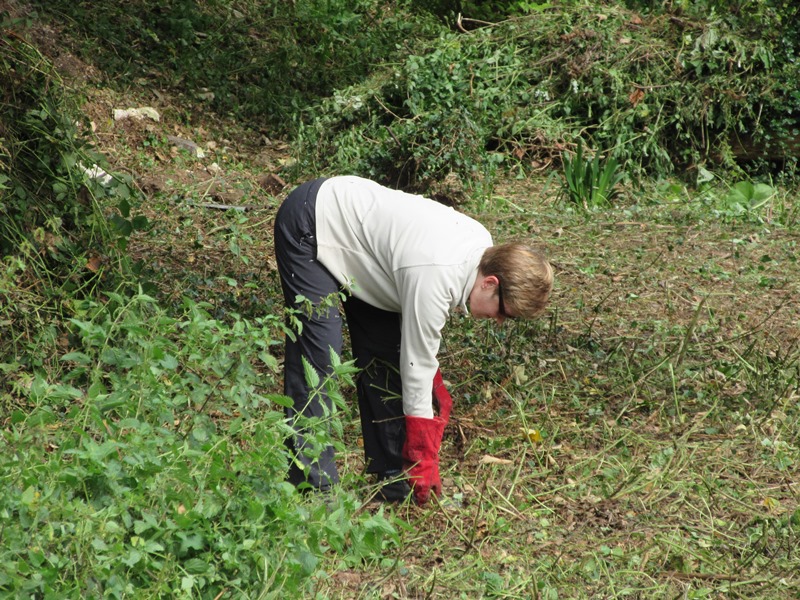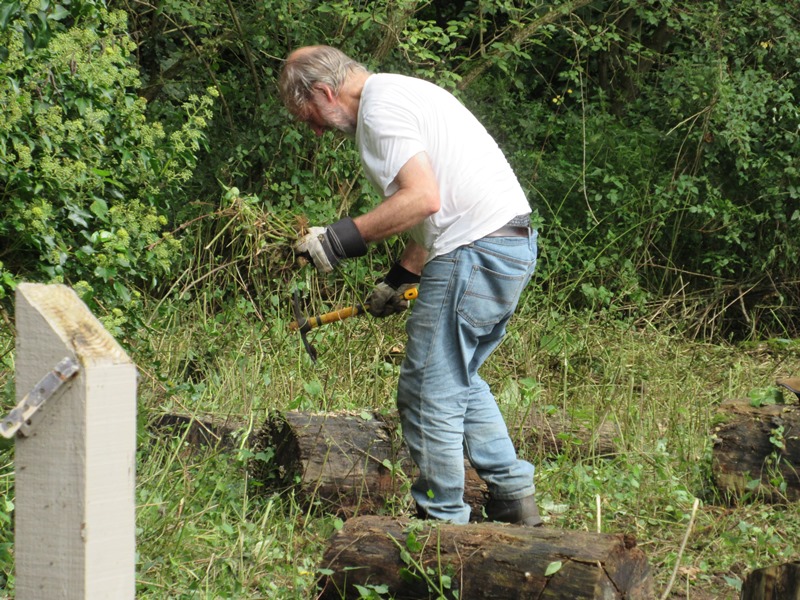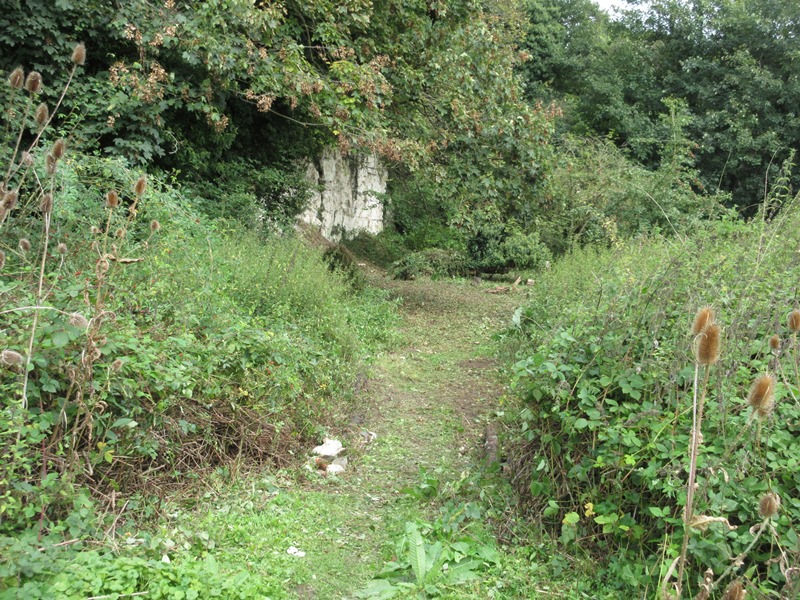 The paths leading to the chalk face were also cleared and widened.
In addition, the pond we had help create in 2013 was being overwhelmed with reedmace .....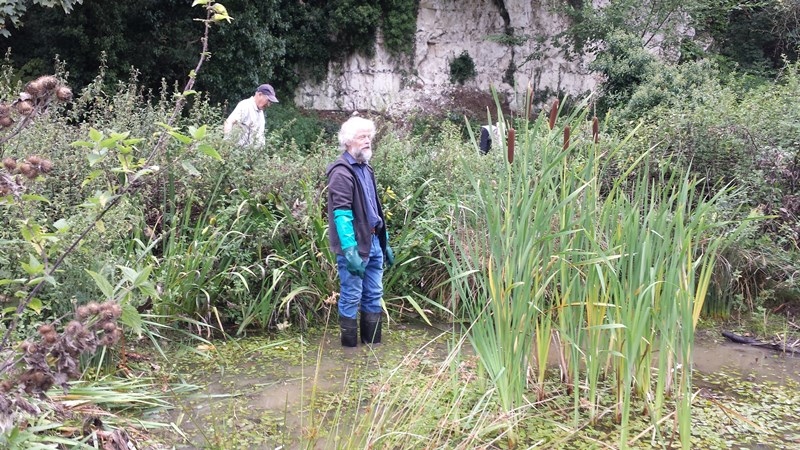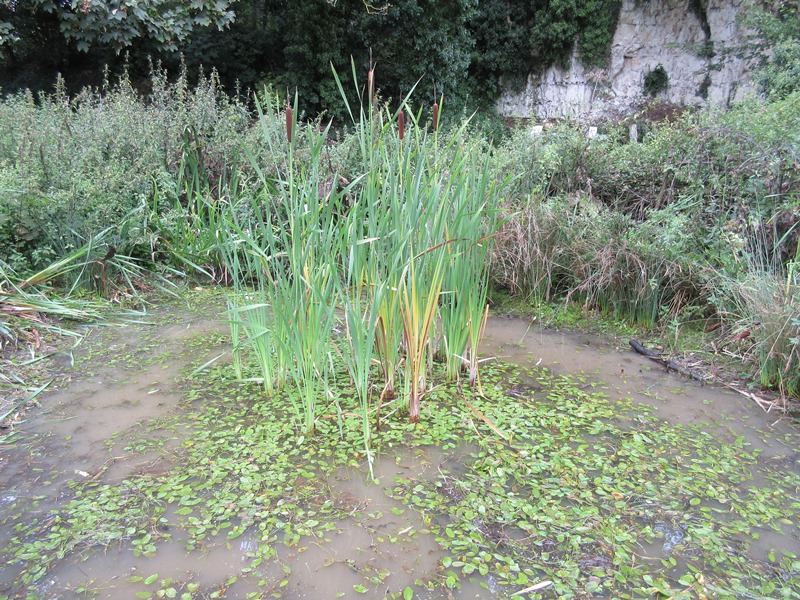 ..... which we set about reducing by about two thirds.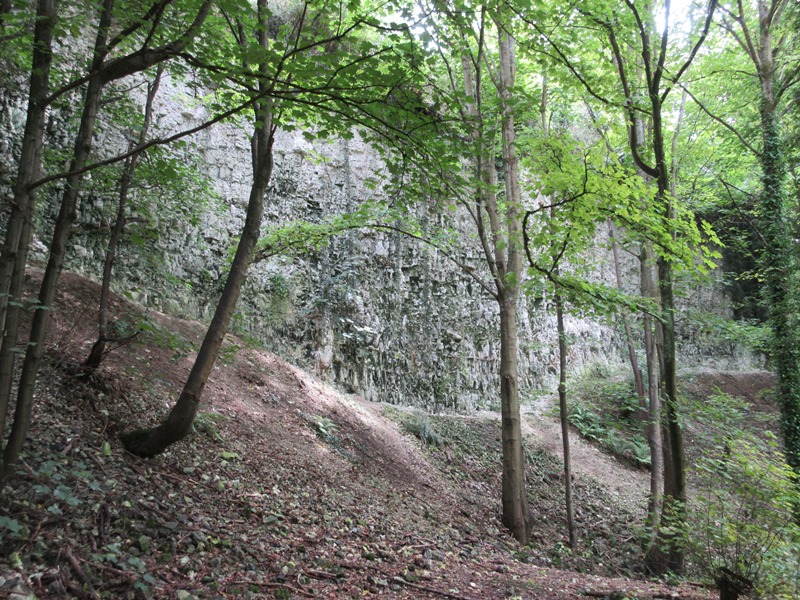 The chalk face in the wooded parts of the site is possibly even move impressive.
By the end of the task the area was looking significantly clearer but much work remains to be done if the nettles are to be sufficiently deterred to allow a meadow to be established.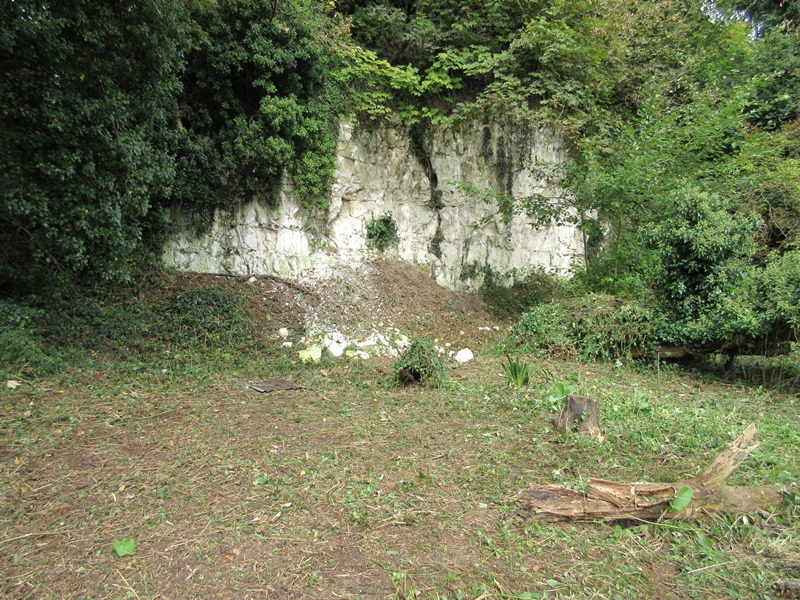 Created: Sunday, 24th December 2017
Photographs: Alan Stevens; John Lerpiniere