CROW (Conserve Reading on Wednesdays)
Wednesday, 13th September 2017
Hosehill Lake, Theale ~ Meadow raking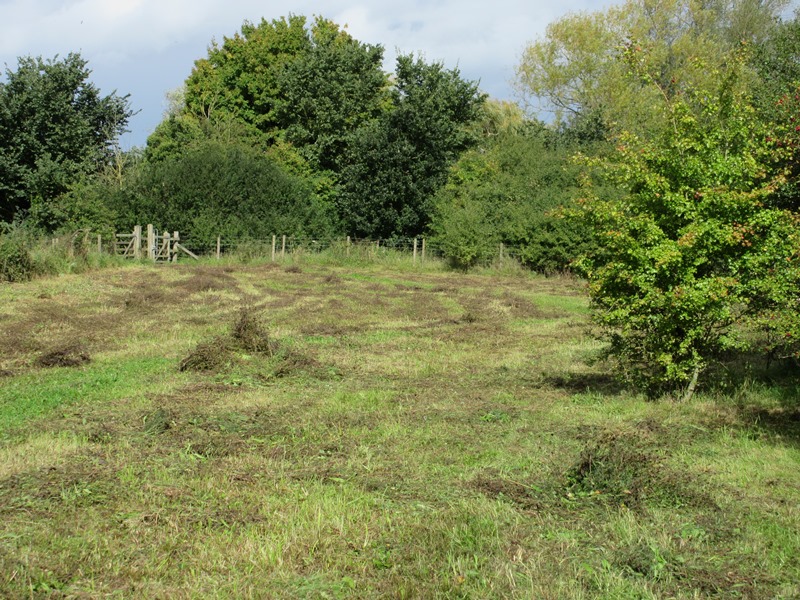 Mowing of the wildflower meadow had been completed the previous day and the cut vegetation was now to be raked up and deposited in heaps outside the perimeter fence. Leaving the mowed material to decay would not only smother new growth but also increase soil fertility benefiting the grasses to the detriment of other plants. The heaps will themselves gradually decay proving habitat as they do for other creatures including the grass snakes that are to be found on the meadow.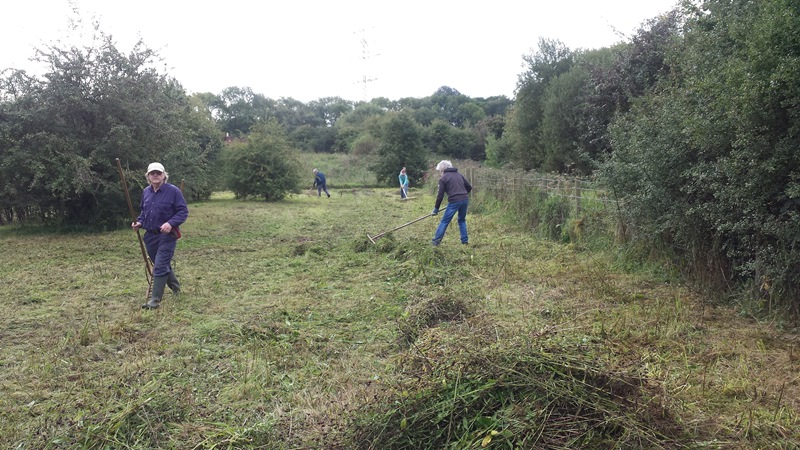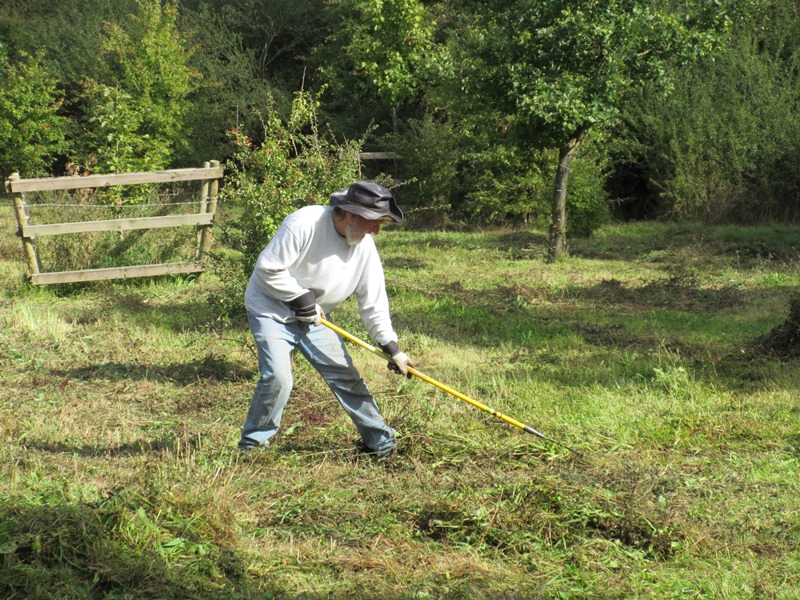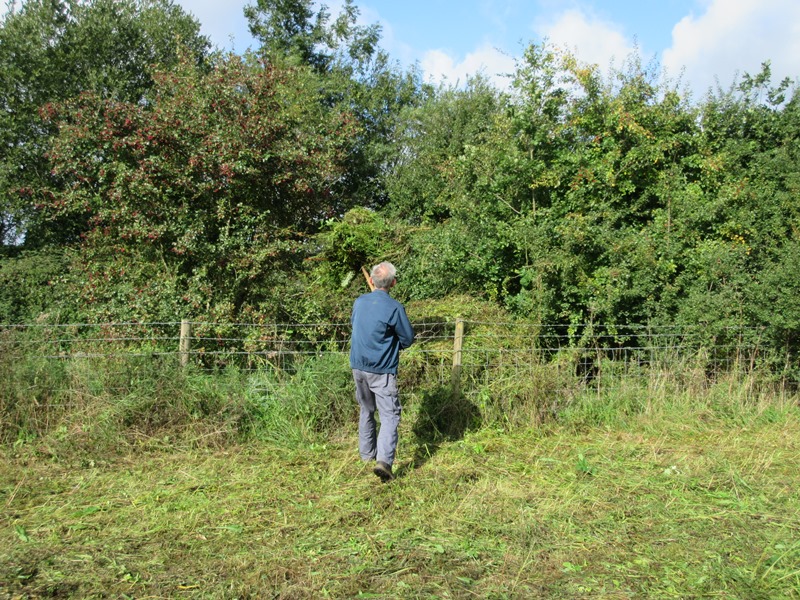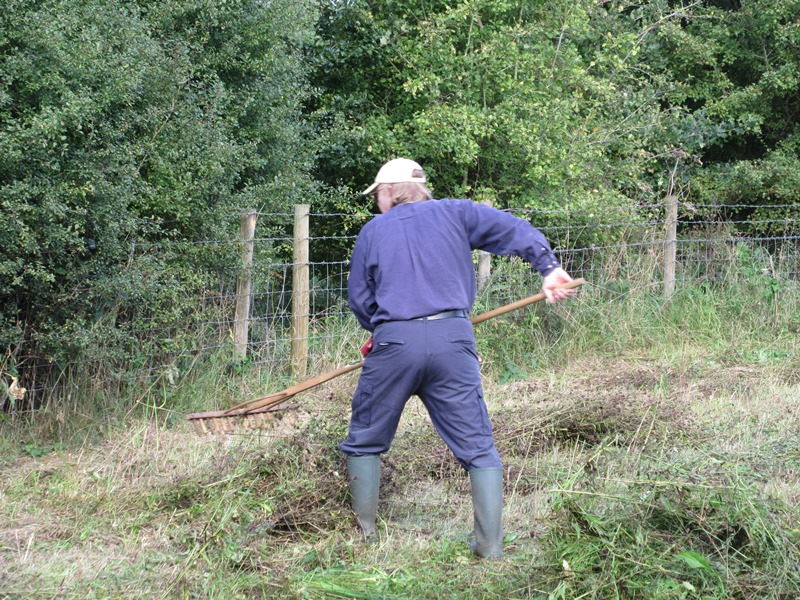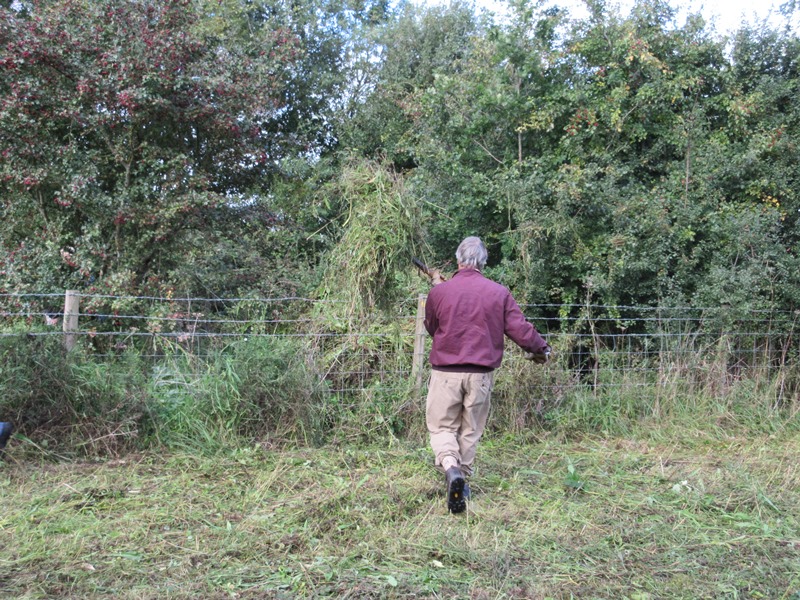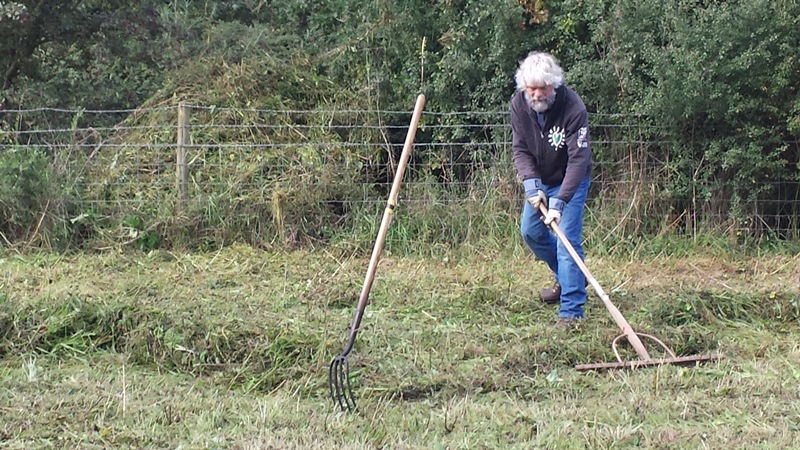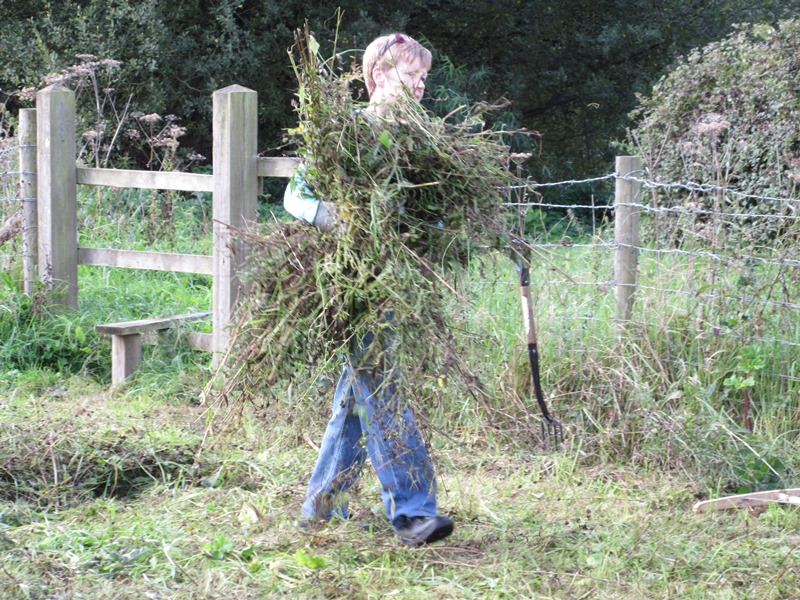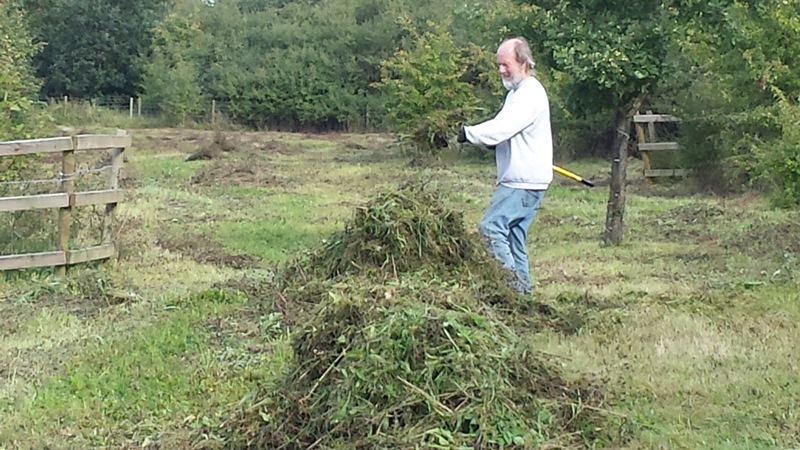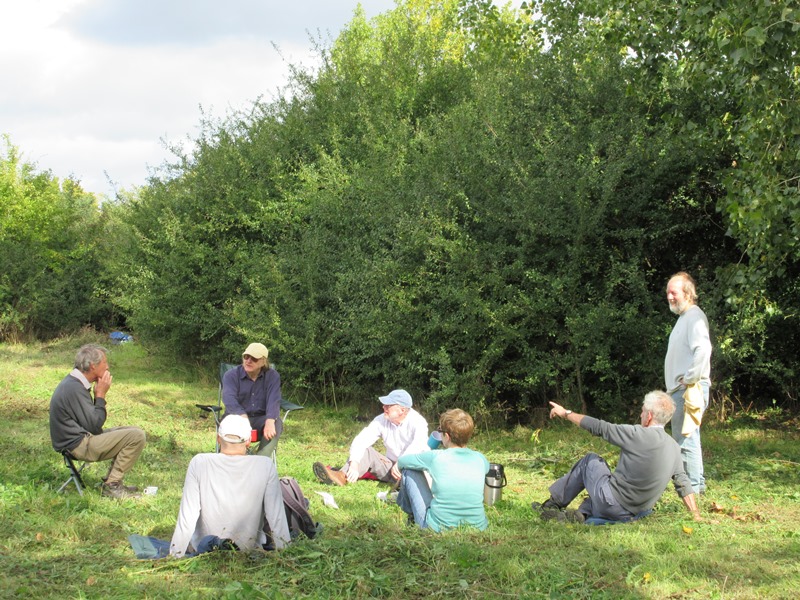 By the end of the task about three quarters of the meadow had been cleared. We were aware that other groups would be at the site in the coming days to help and it seemed only reasonable to leave something for them to do. We hope they find the work as satisfying as we did.
Created: Sunday, 24th December 2017
Photographs: Alan Stevens; John Lerpiniere