CROW (Conserve Reading on Wednesdays)
Wednesday, 14th November 2012
Cornwell Copse, Tilehurst ~ Coppicing with bonfire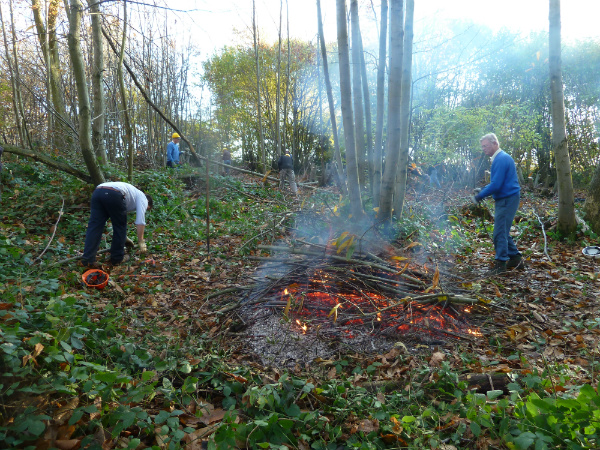 In the past the sweet chestnut to be found at this site would have probably been regularly coppiced for use in fencing; chestnut can be easily split and is therefore ideal to use when making pale fencing. However in recent years it had been allow to grow forming a thick canopy and littering the ground with a dense covering of leaves each autumn resulting in the suppression of other species.
The aim of the task was to take out the trees which were still of a size CROW could manage allowing in light to stimulate regeneration and the return of a greater variety of plant species.
Created: Sunday, 15th June 2014
Photographs: John Lerpiniere