ECONET
Conservation Volunteers, Reading, Berkshire
Conservation of the Natural Environment
Home
About Us
Programme
Links
Photo's
Contacts
For site: Index Previous Next By date: Previous Next
CROW (Conserve Reading on Wednesdays)
Wednesday, 28th November 2012
Padworth Common ~ Birch clearance (with bonfire)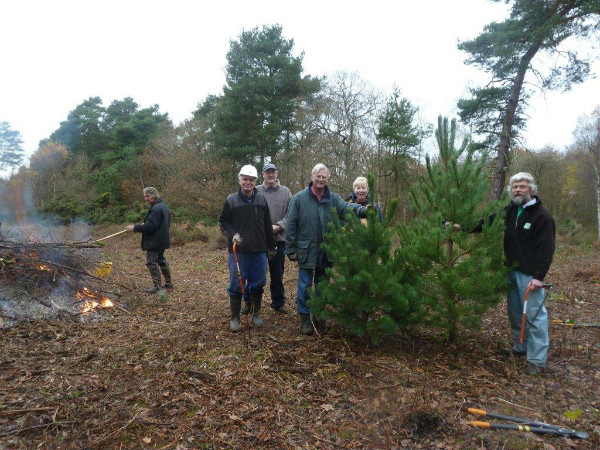 With falling temperatures heralding what was forecast to be the first cold spell of the winter, the bonfire and baked potatoes for lunch were very welcome.
Whilst most of the group where busy clearing and burning birch scrub, one or two found time to cut some of the Scots pine which like the birch, is overwhelming parts of the heathland. The pine however was saved from the flames and instead will make a useful contribution to our Christmas tree sale.
Many thanks to all who joined us - fourteen volunteers along with Richard, West Berkshire Council's new countryside ranger.