CROW (Conserve Reading on Wednesdays)
Wednesday, 31st January 2018
Lavell's Lake, Hurst ~ Hedgelaying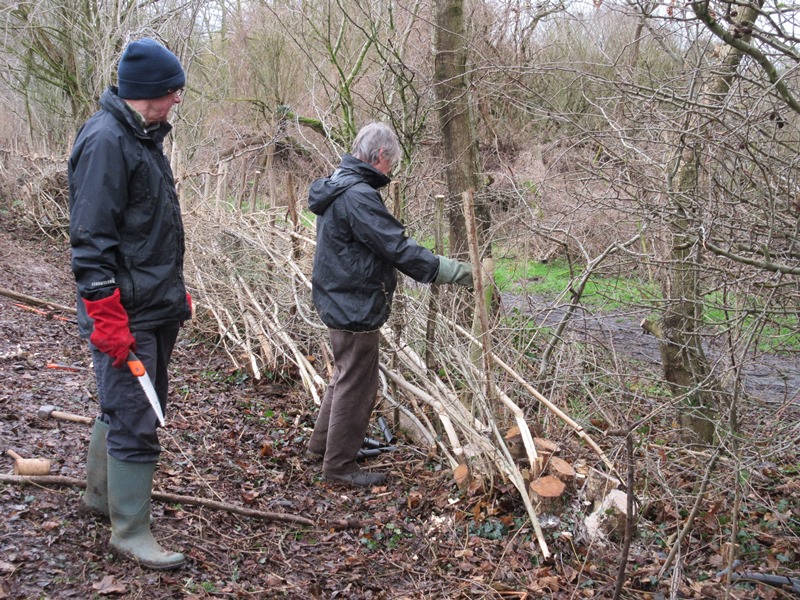 The continuation of our task laying the hedge which overlooks Lea Farm Lake got off to a less than encouraging start with a heavy shower, a mixture of rain and hail, forcing the group to take shelter in the site's bird hide and console themselves with an early coffee break. However the skies cleared and despite a chill breeze, good progress was made.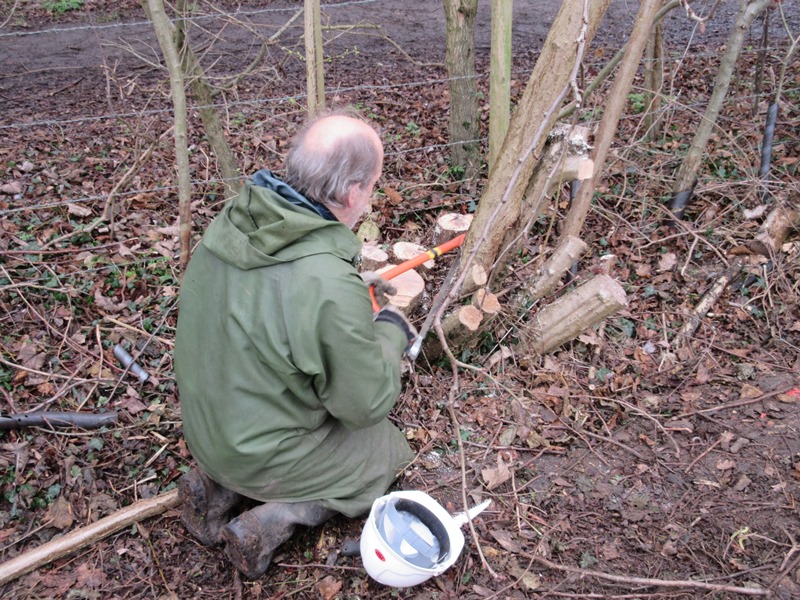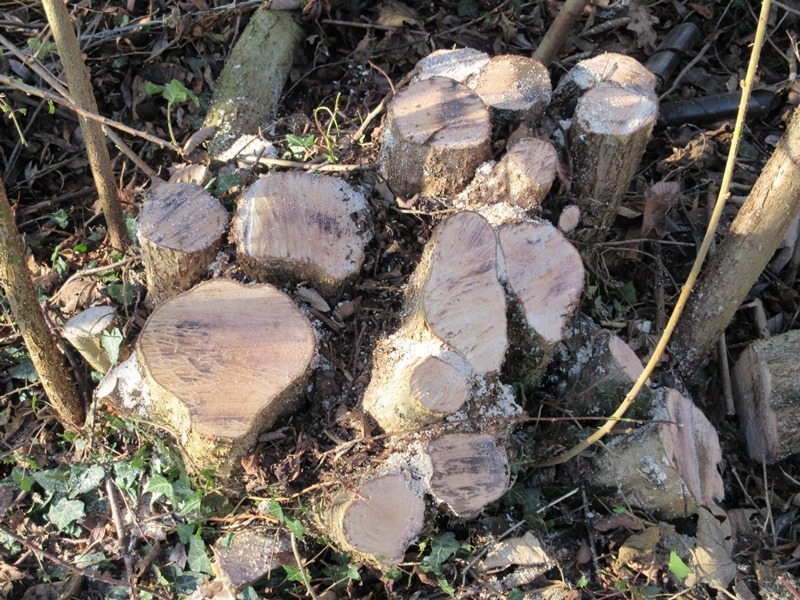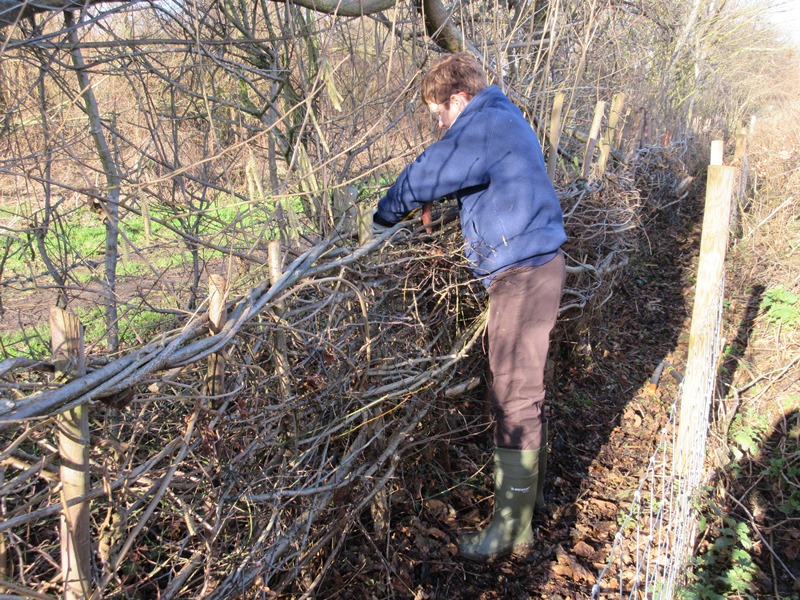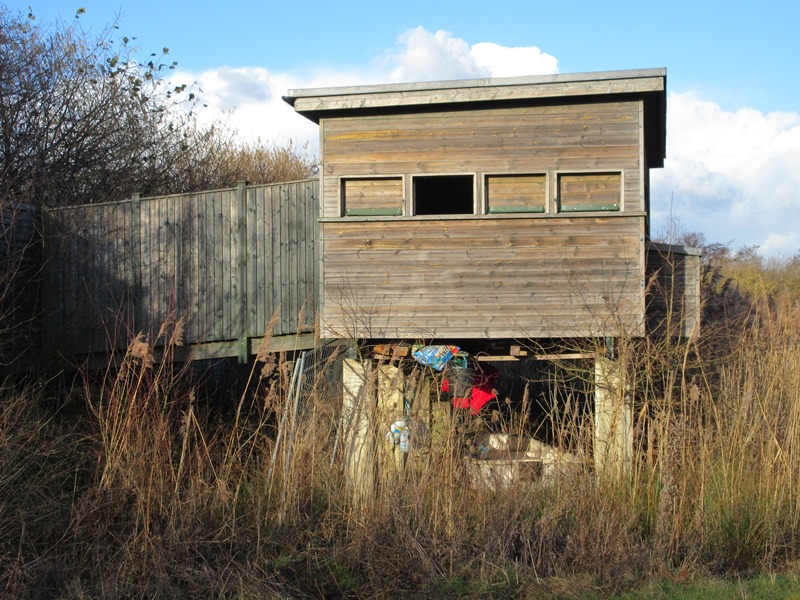 The hide, .....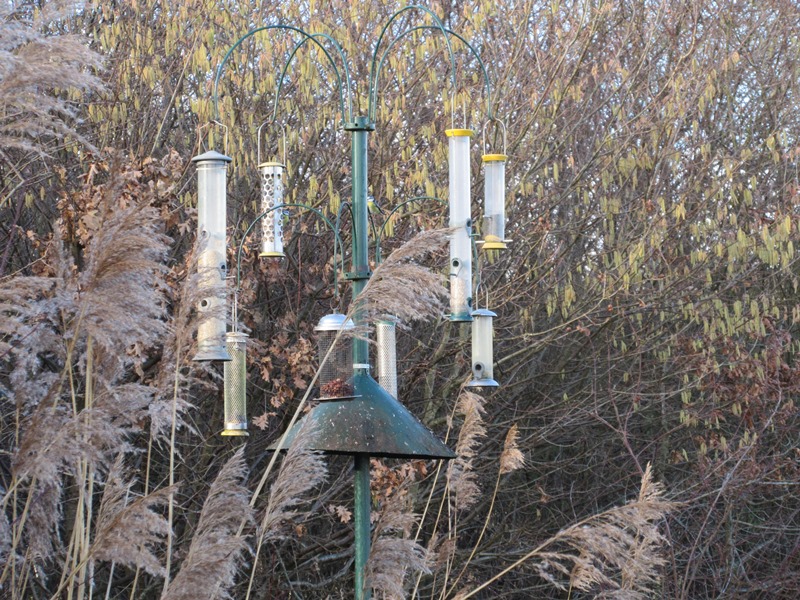 ..... its feeding station .....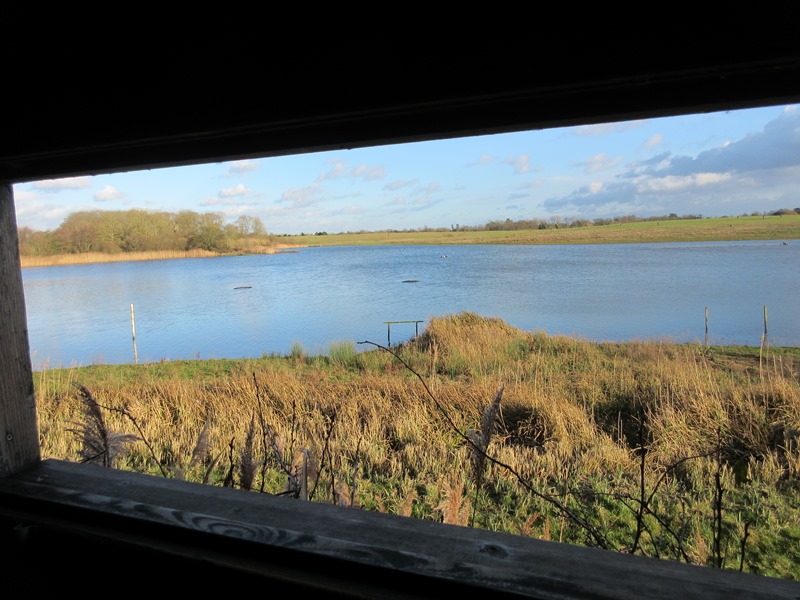 ..... and the view.
Created: Wednesday, 31st January 2018
Photographs: Alan Stevens