CROW (Conserve Reading on Wednesdays)
Wednesday, 21st October 2015
Lavell's Lake, Hurst ~ Hedgelaying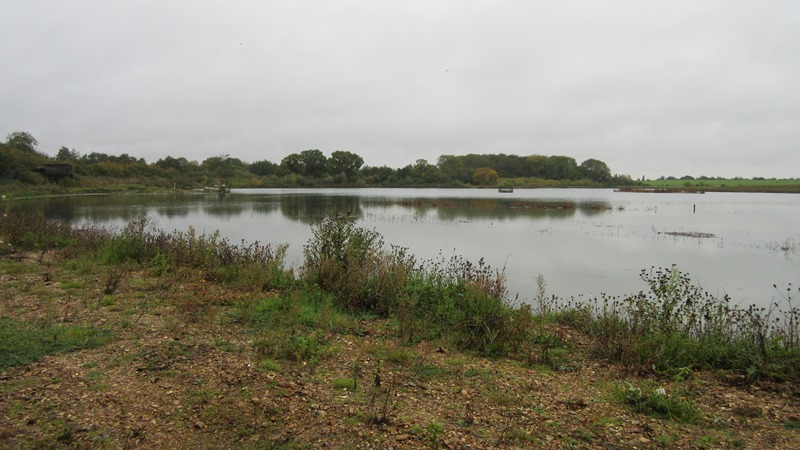 Despite an inauspicious start, at least weather wise, by the end of the day excellent progress had been made at the first of this autumn's hedgelaying tasks. The hedge is located near Lea Farm Lake (Gravel Pit), pictured here, which is overlooked by a bird hide belonging to The Friends of Lavell's Lake who had invited us to lay the hedge.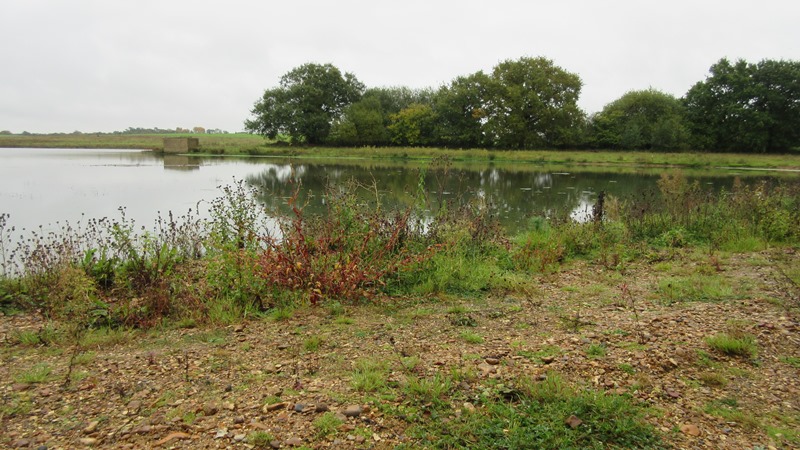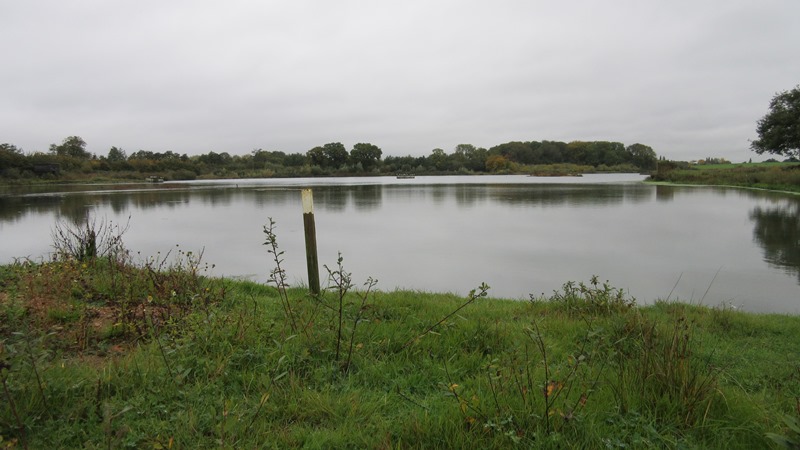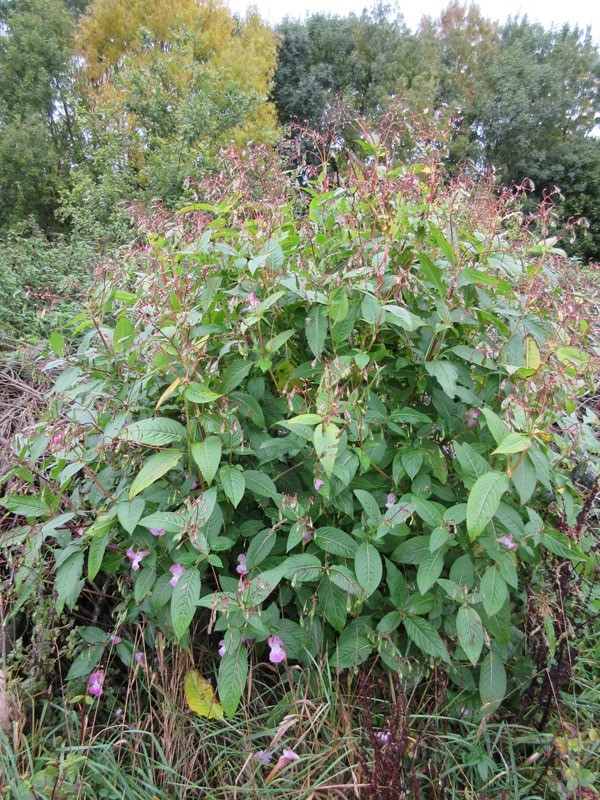 The air was filled with a strong smell of decay from the nettles and other summer vegetation now starting to decompose although the remnants of this year's Himalayan Balsam 'crop' were still much in evidence .....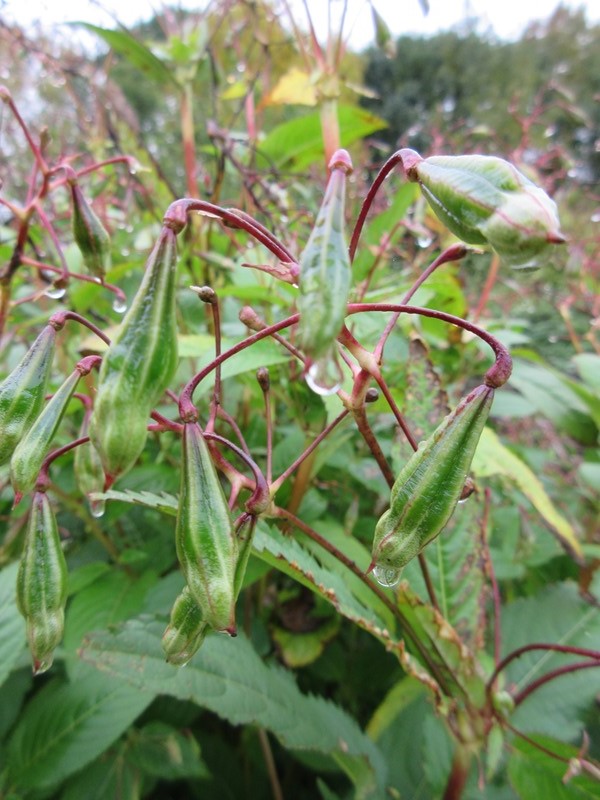 ..... their pods exploding on touch to produce a shower of seed.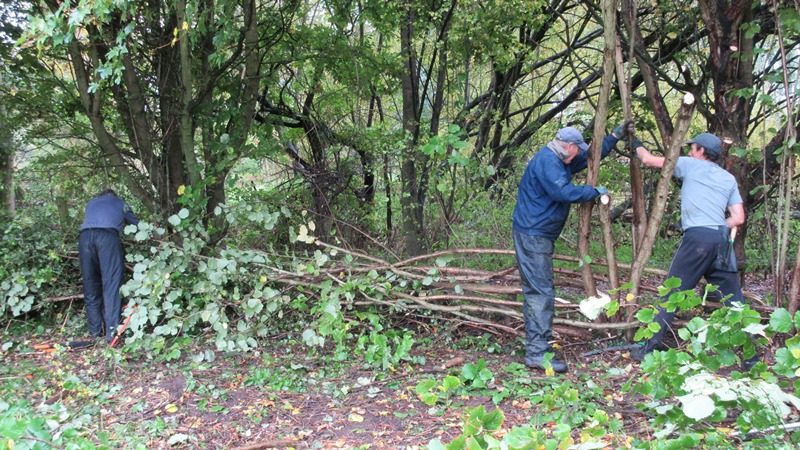 The laying of the hedge was soon under way.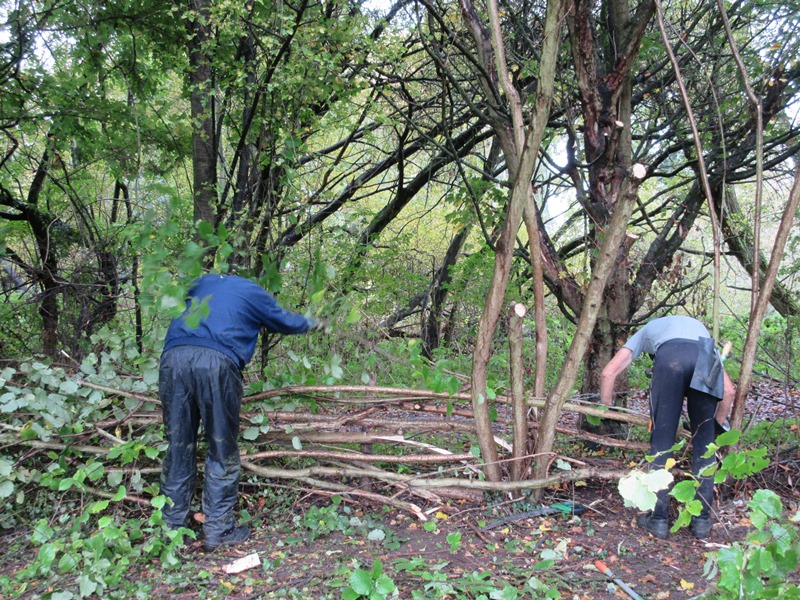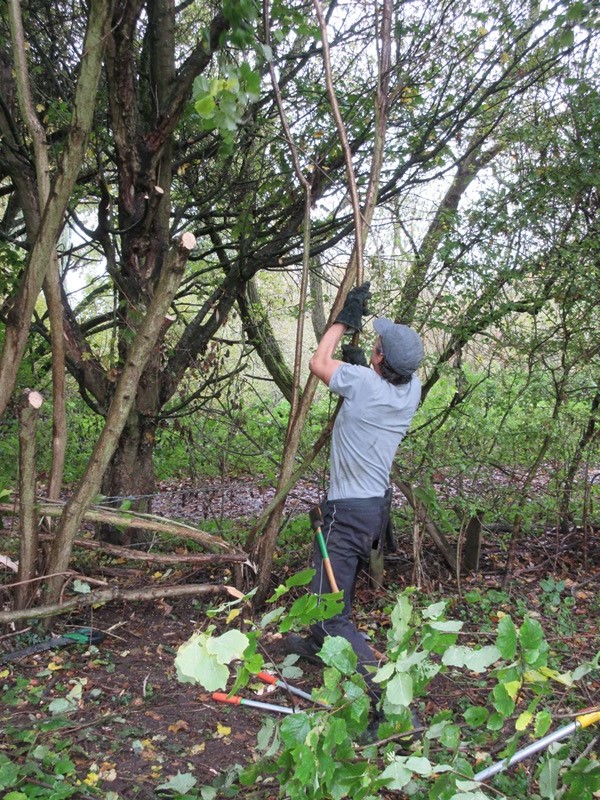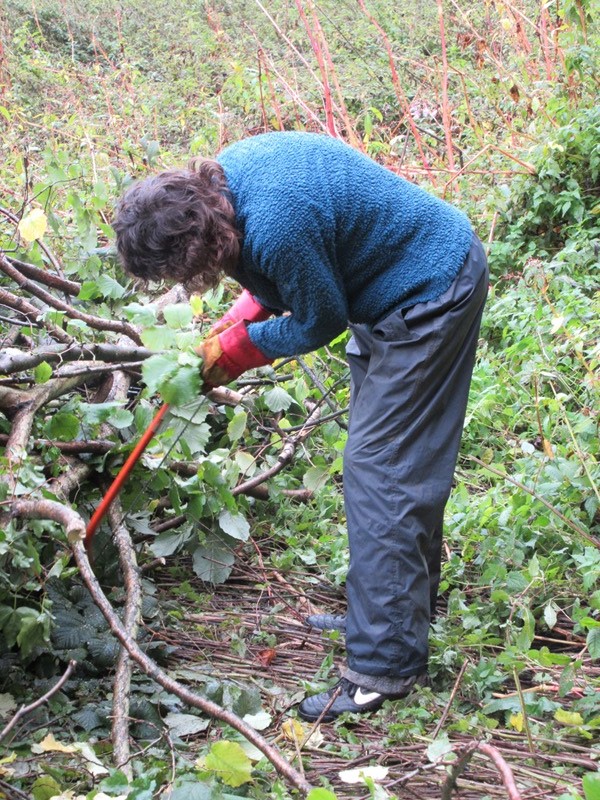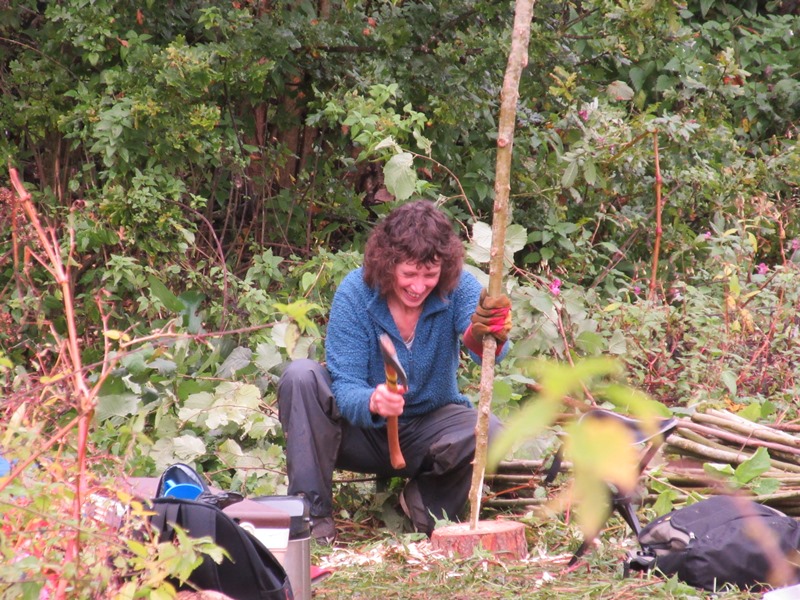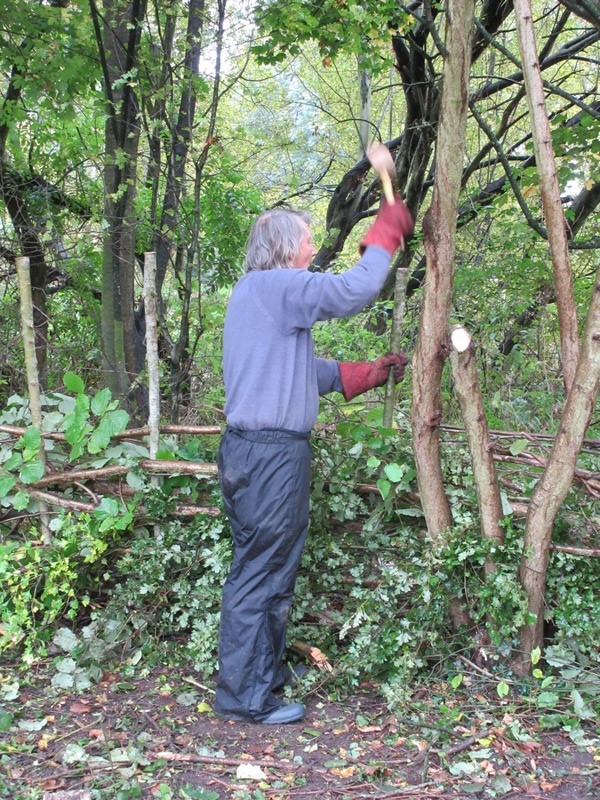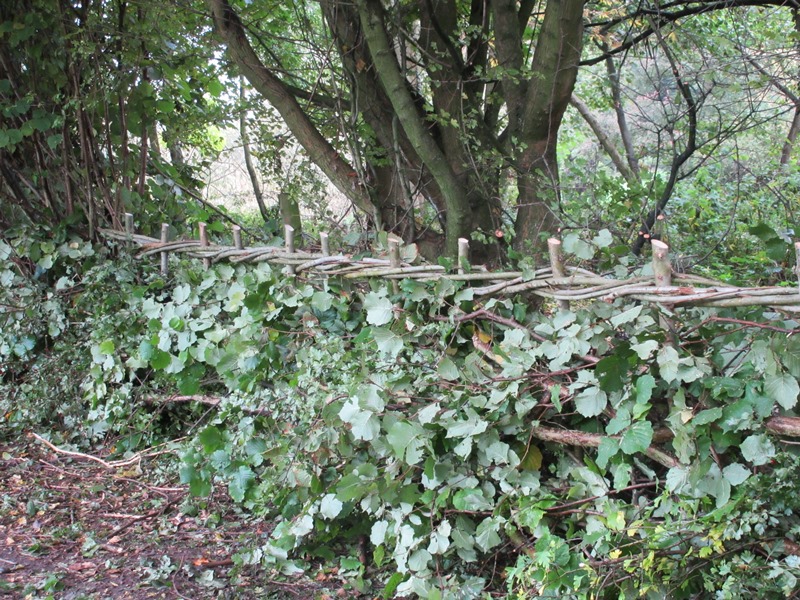 By the end of the task the first section of hedge had been staked and bound.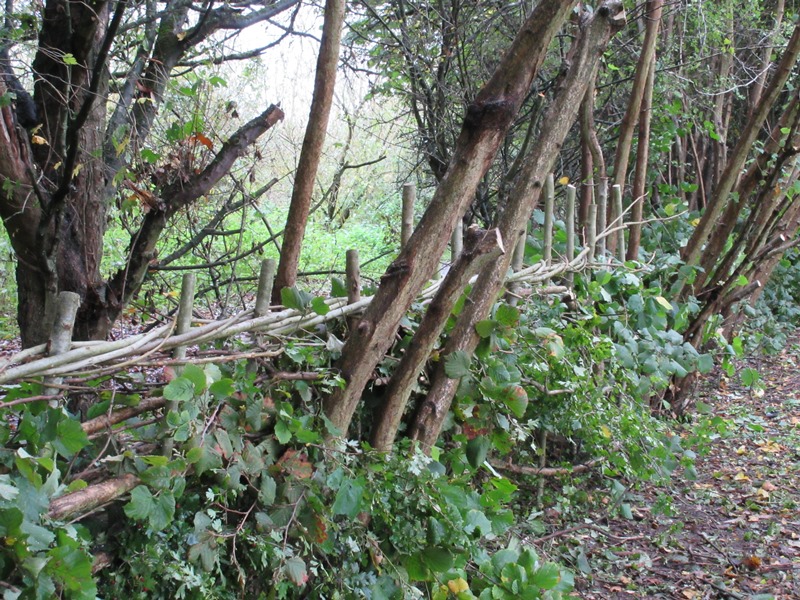 Two further tasks are planned at the site over the course of the winter to continue work on the hedge.
Created: Wednesday, 21st October 2015
Photographs: Alan Stevens