ECONET
Conservation Volunteers, Reading, Berkshire
Conservation of the Natural Environment
Home
About Us
Programme
Links
Photo's
Contacts
For site: Index Previous Next By date: Previous Next
CROW (Conserve Reading on Wednesdays)
Wednesday, 19th February 2014
Padworth Common ~ Scrub clearance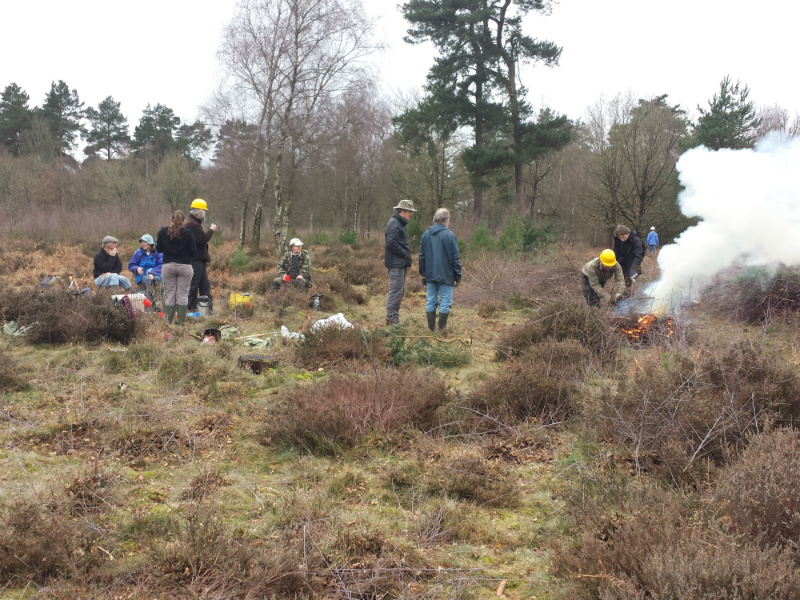 After three consecutive weeks when tasks had ended early because of rain, we at last had a dry day for our visit to Padworth Common to continue the battle with the birch that would otherwise take over this heathland site.
Despite some regulars being on grandparent duty, it being school half-term, eleven volunteers enjoyed a bonfire with baked potatoes for lunch while managing to clear the foe from a substantial area of the Common.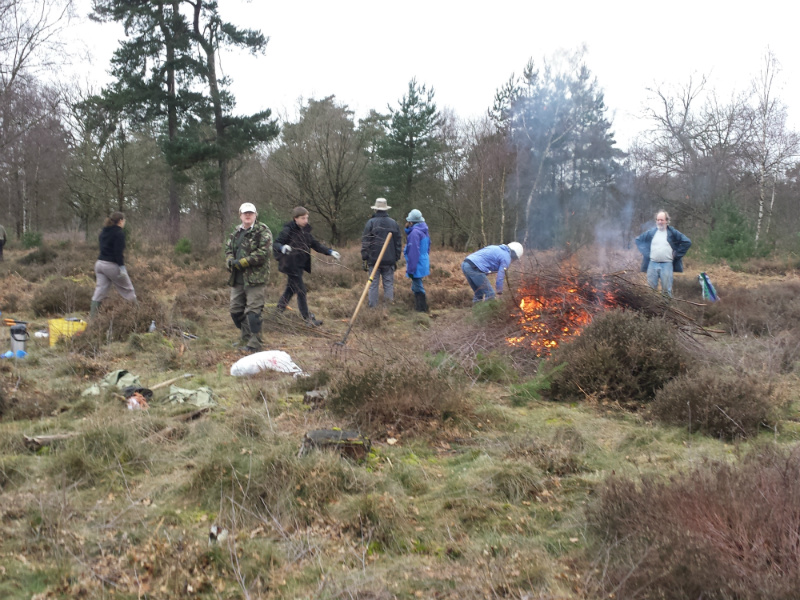 Highlight of lunch was probably seeing what we believe to be a herd of fallow deer, around seventeen in total, crossing the Common.
Created: Thursday, 6th March 2014
Photographs: John Lerpiniere