CROW (Conserve Reading on Wednesdays)
Wednesday, 28th September 2016
Padworth Common ~ Path and scrub clearance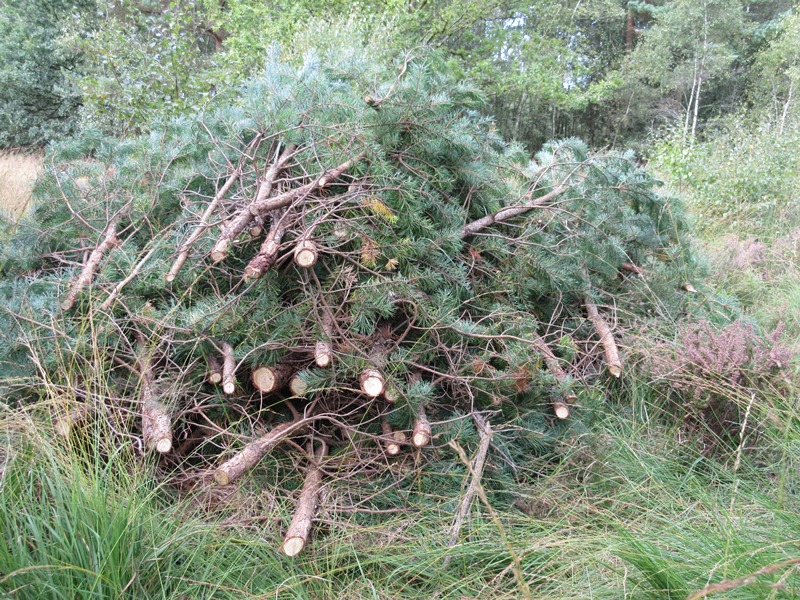 No, not Christmas trees but pine and birch scrub cleared from the heathland areas of the Common and stacked for later shredding or burning.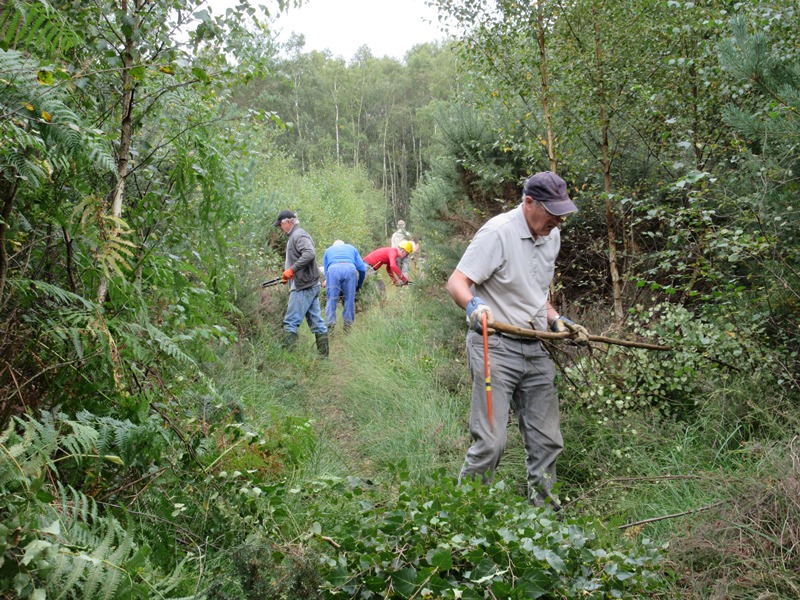 Elsewhere a session of the path on the south side of the Common was cleared, having become overgrown with birch and gorse.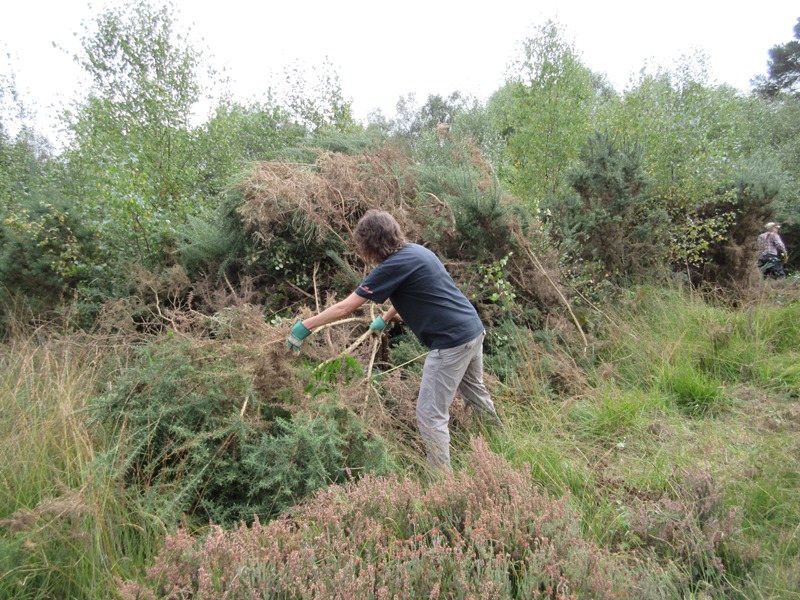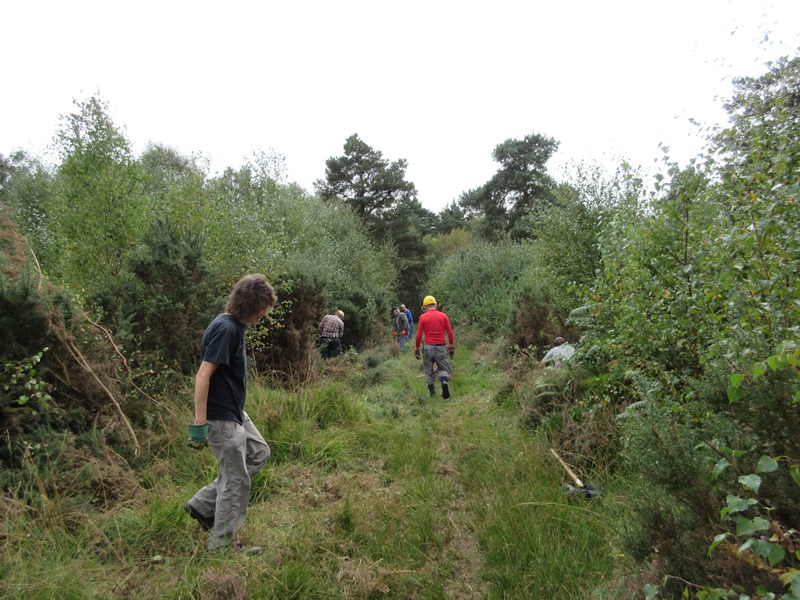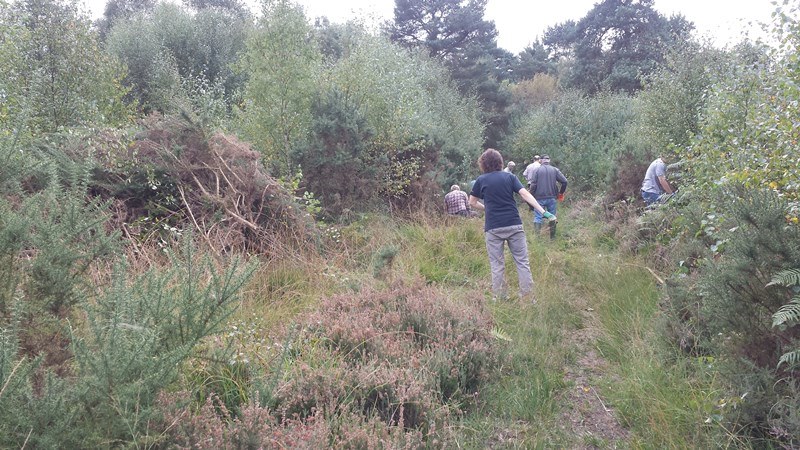 Again the cut material was stacked for later disposal.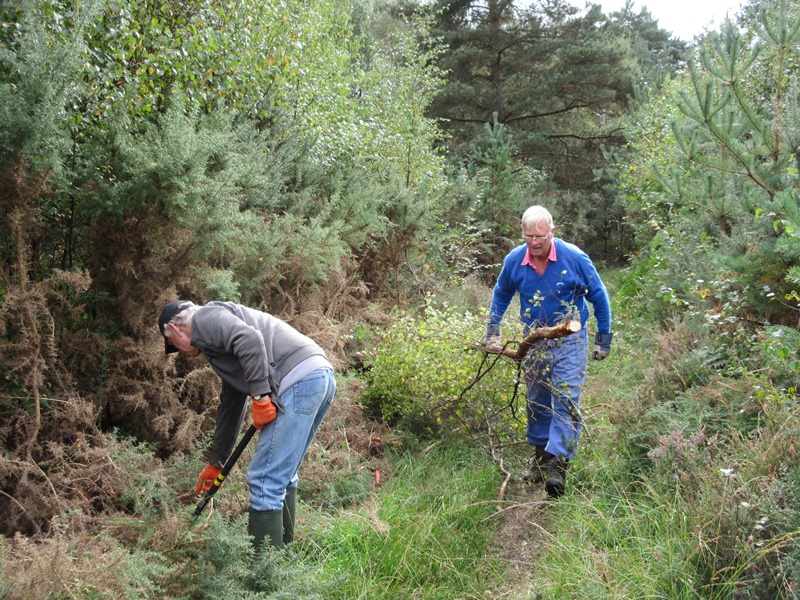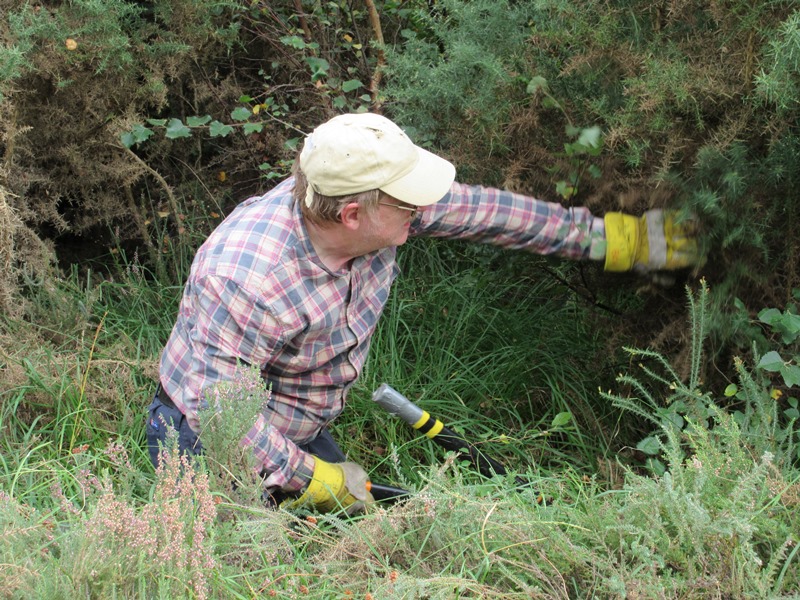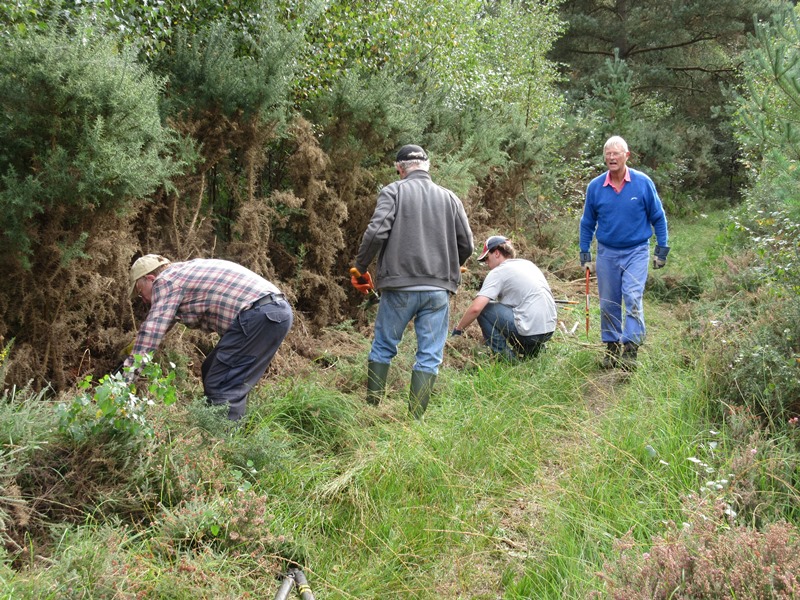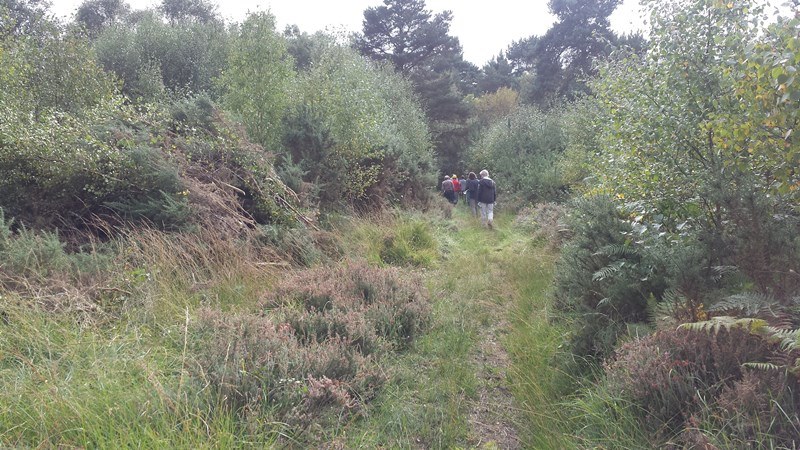 Path cleared!
Created: Thursday, 6th October 2016
Photographs: Alan Stevens, John Lerpiniere