ECONET
Conservation Volunteers, Reading, Berkshire
Conservation of the Natural Environment
Home
About Us
Programme
Links
Photo's
Contacts
For site: Index Previous Next By date: Previous Next
CROW (Conserve Reading on Wednesdays)
Wednesday, 8th February 2017
Padworth Common ~ Scrub clearance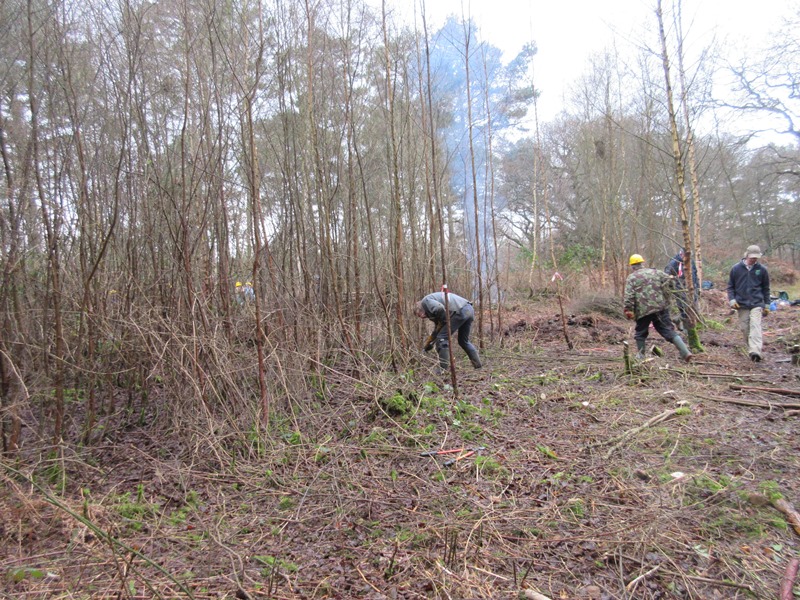 The main objective of the task was to allow more light to the pond by cutting back some of the nearby birch.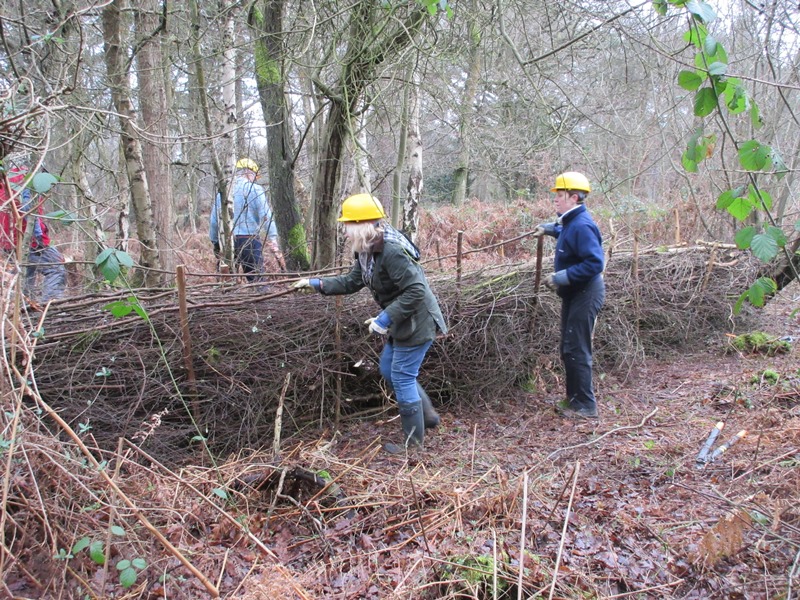 To reduce the possibility of the cleared area becoming a path to the pond, much of the brash was used to create a dead hedge.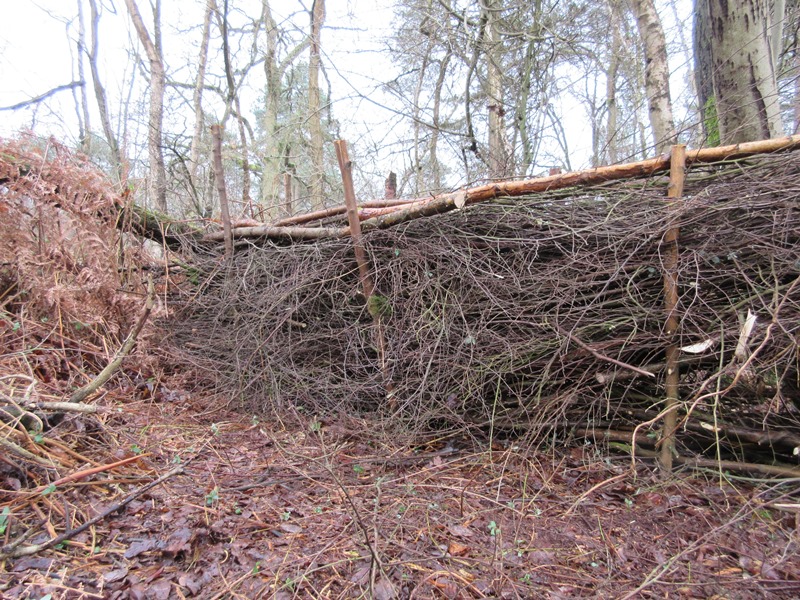 As well as acting as a barrier, the hedge should provide habitat for nesting birds, small mammals and invertebrates.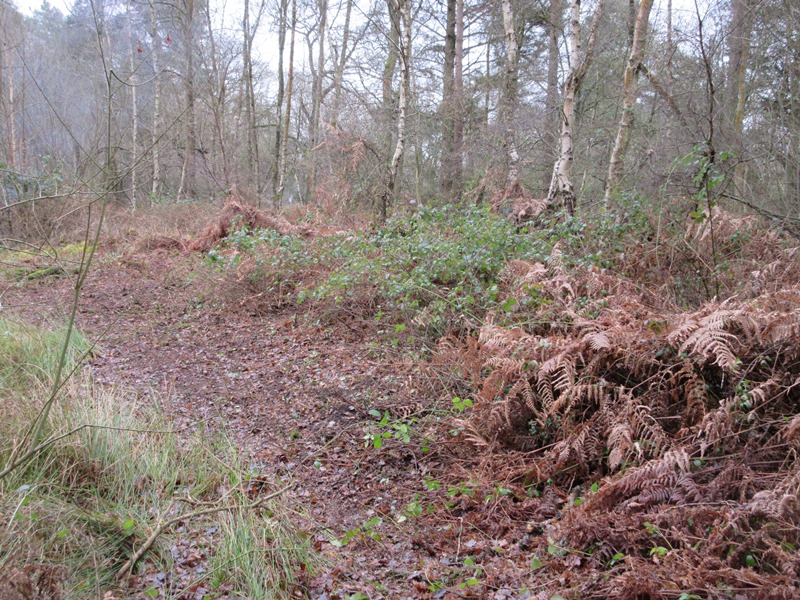 A patch of bramble which was starting to encroach on the pond was also cut back .....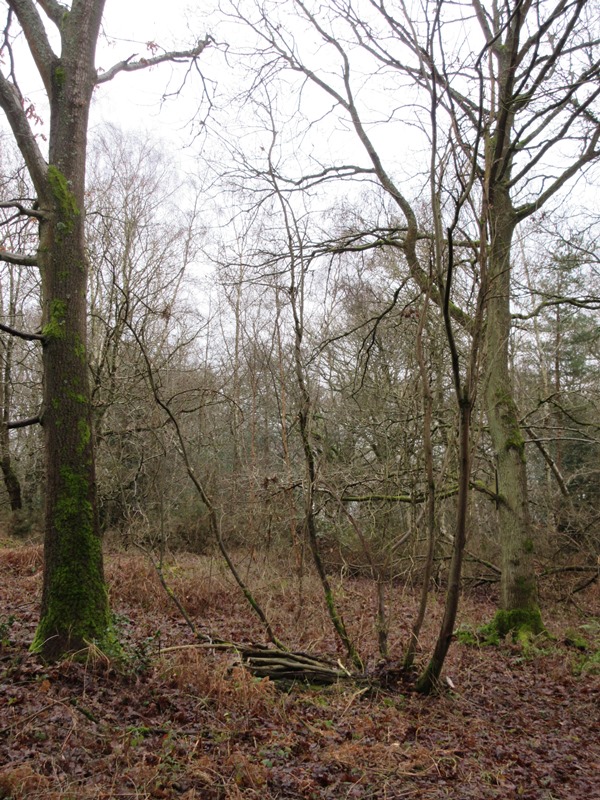 ..... and a willow on the opposite side of the pond which was growing into the adjacent oaks, was thinned.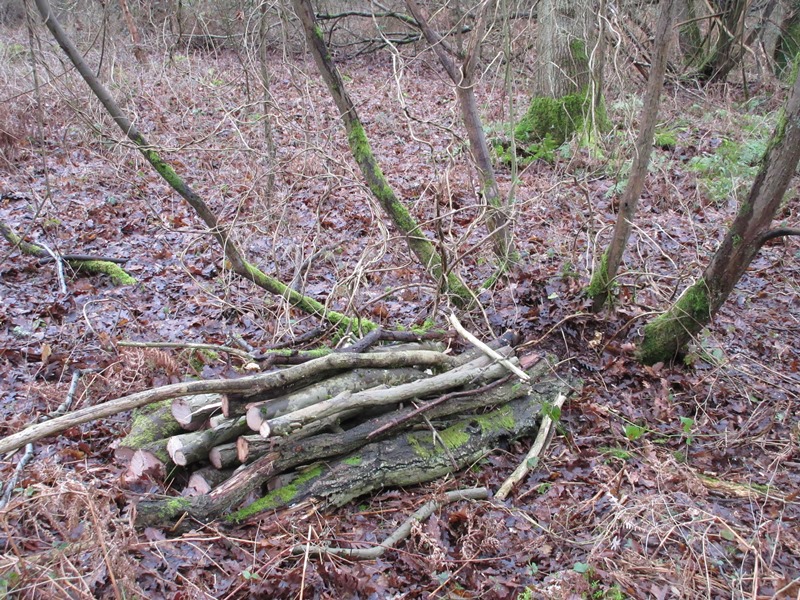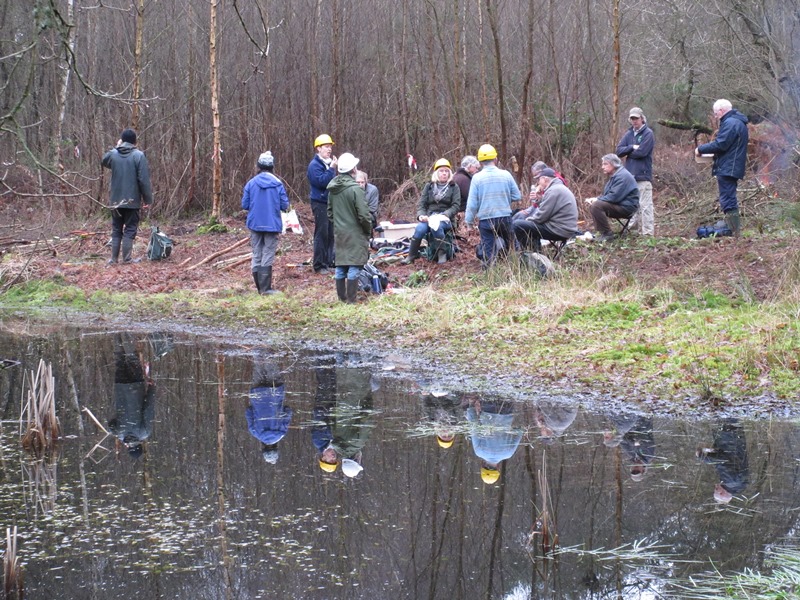 Lunch.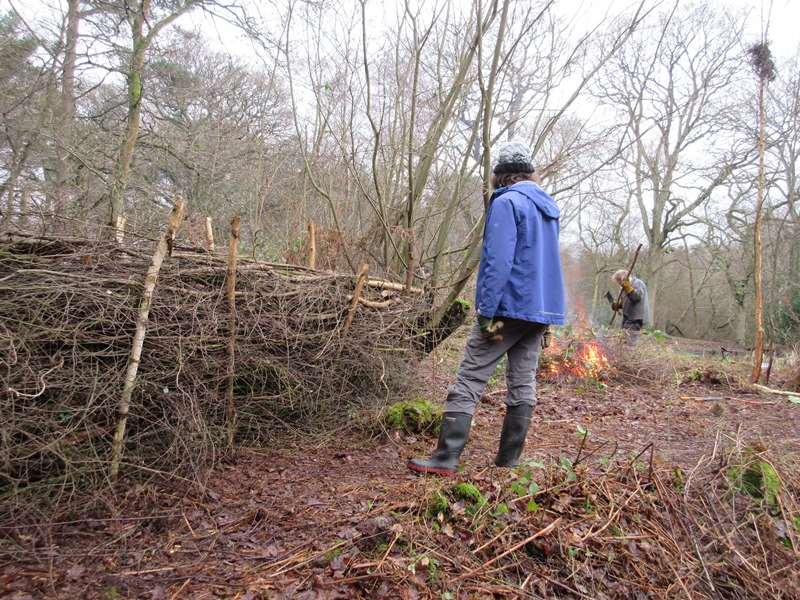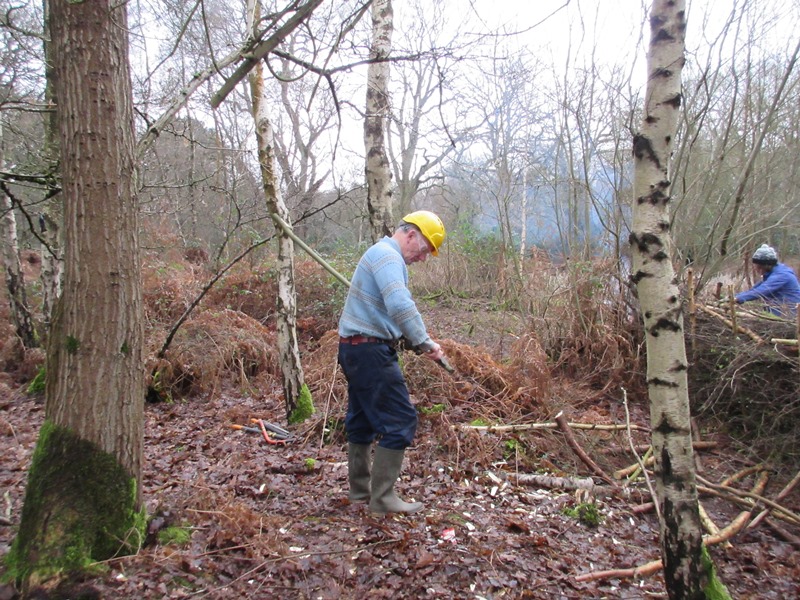 Terry makes a point.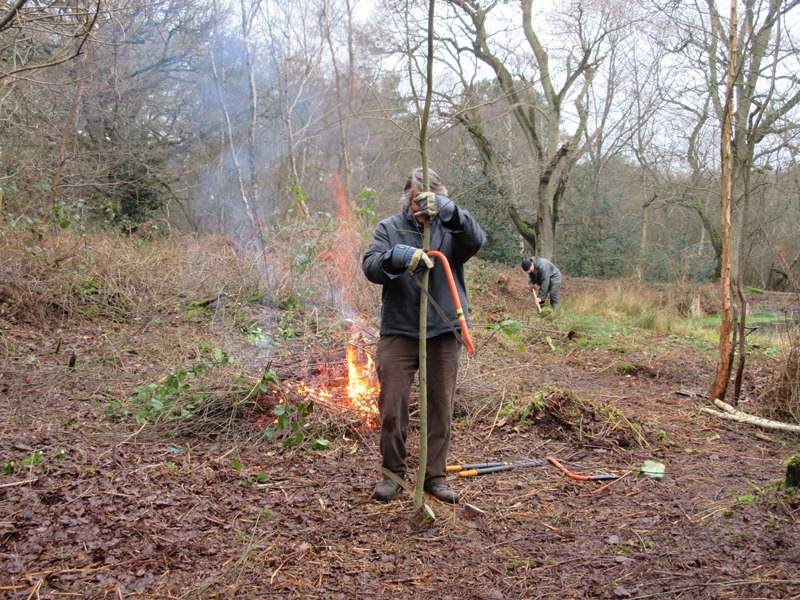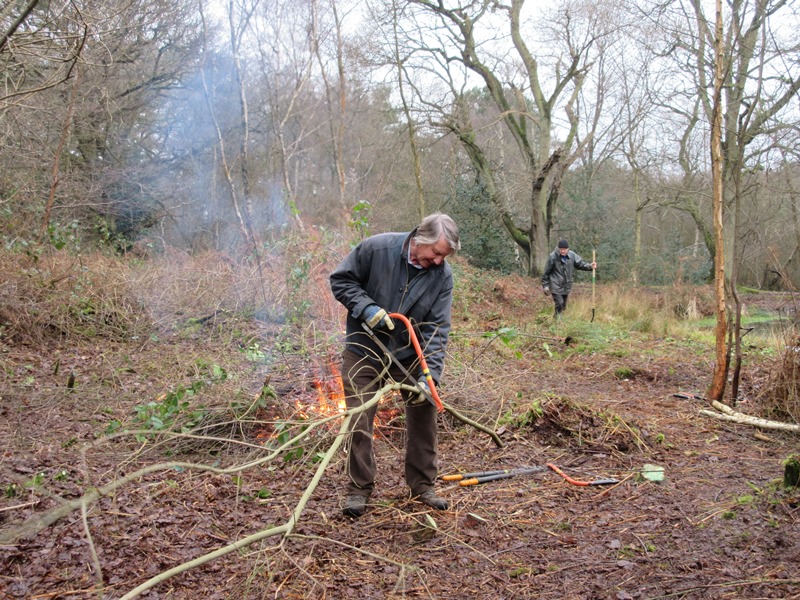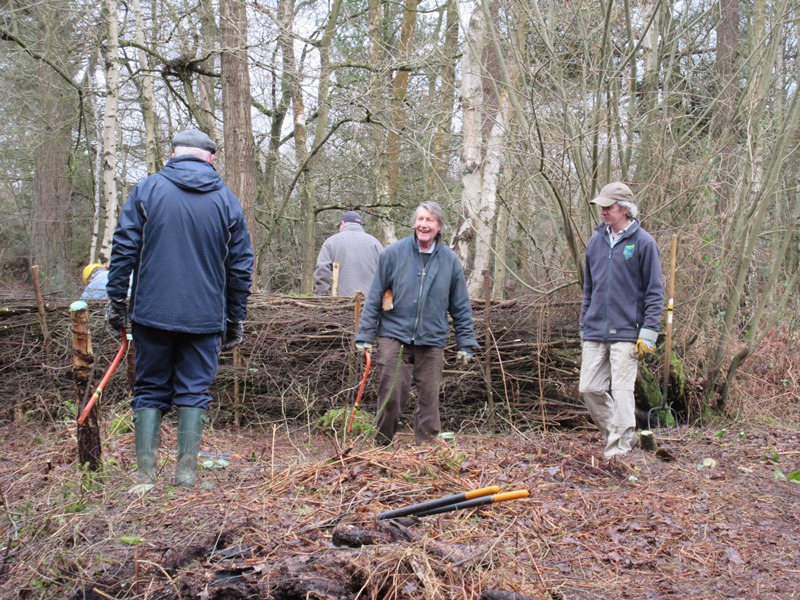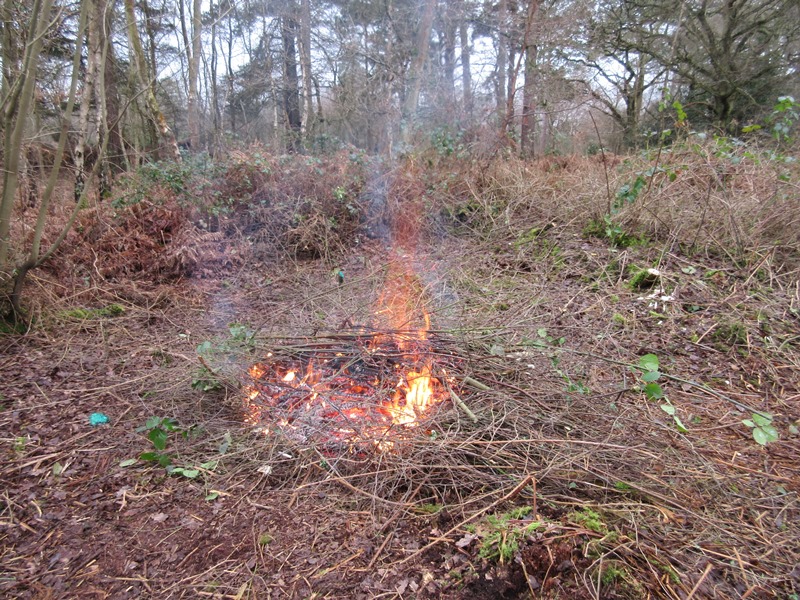 The dead hedge kept the amount of material to be burnt to a minimum.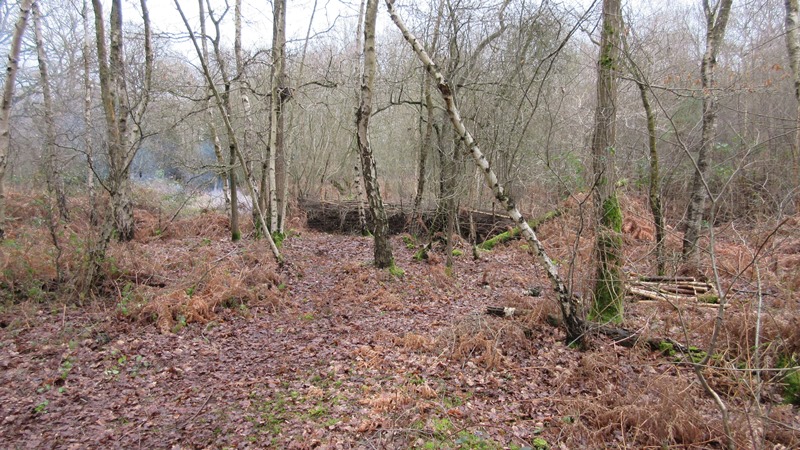 The finished hedge as seen from the path to the car park .....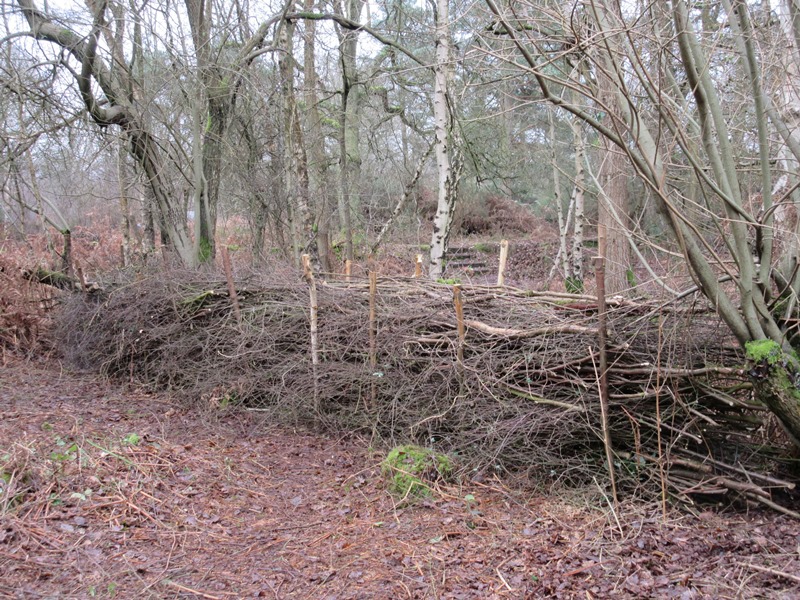 ..... and from the pond.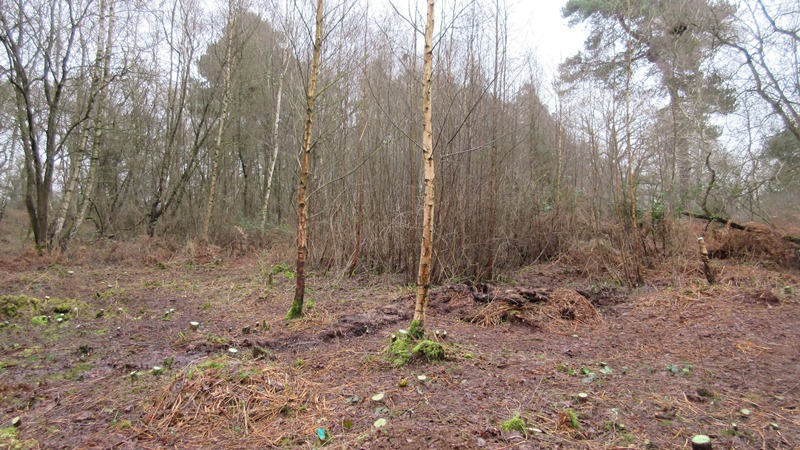 Created: Thursday, 9th February 2017
Photographs: Alan Stevens