CROW (Conserve Reading on Wednesdays)
Wednesday, 17th January 2018
Waterloo Meadows ~ Hedgelaying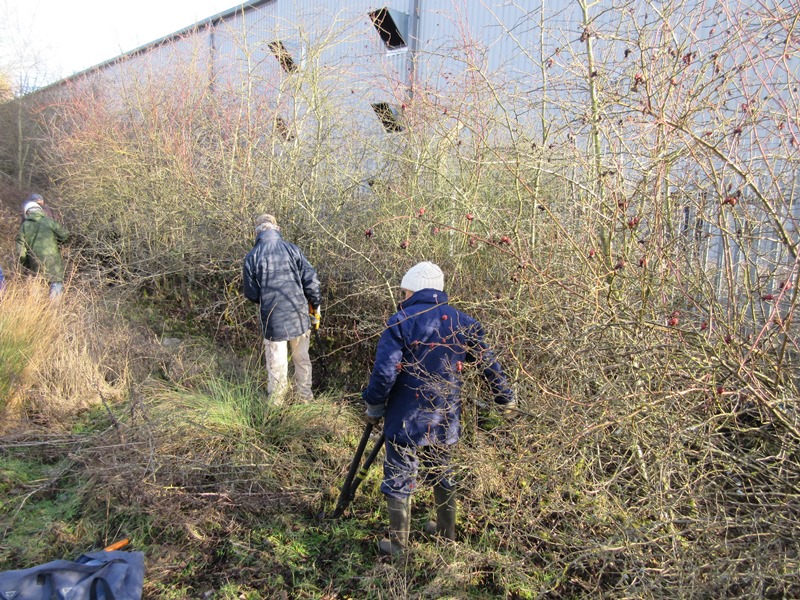 The hedge was next to some commercial buildings from which it was separated by a wire fence topped with barded wire.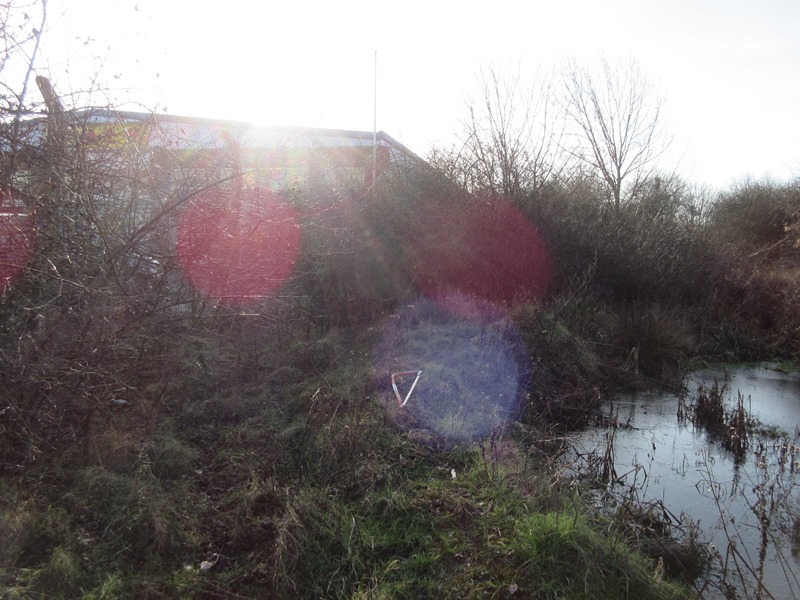 Next to the hedge is a small pond, home to newts and at least on one occasion the parasites causing swimmers itch, a condition which although generally not serious can give rise to severe skin irritation.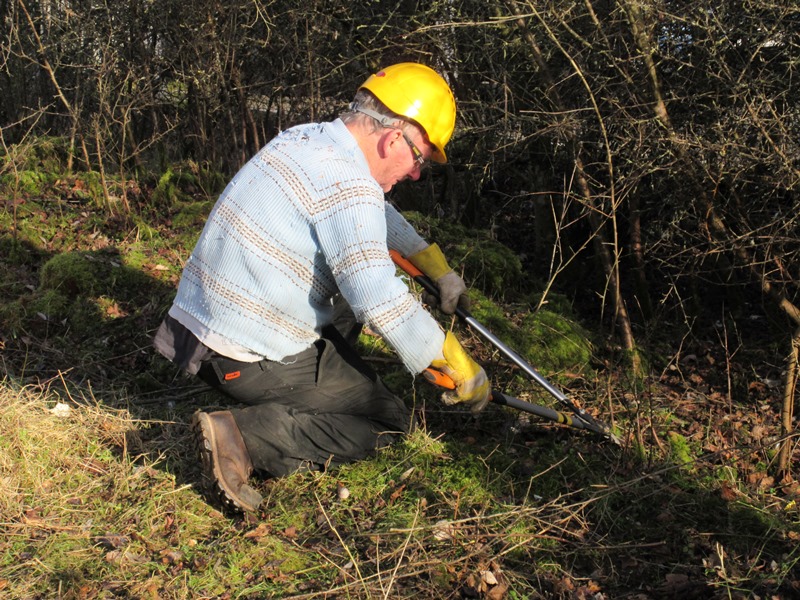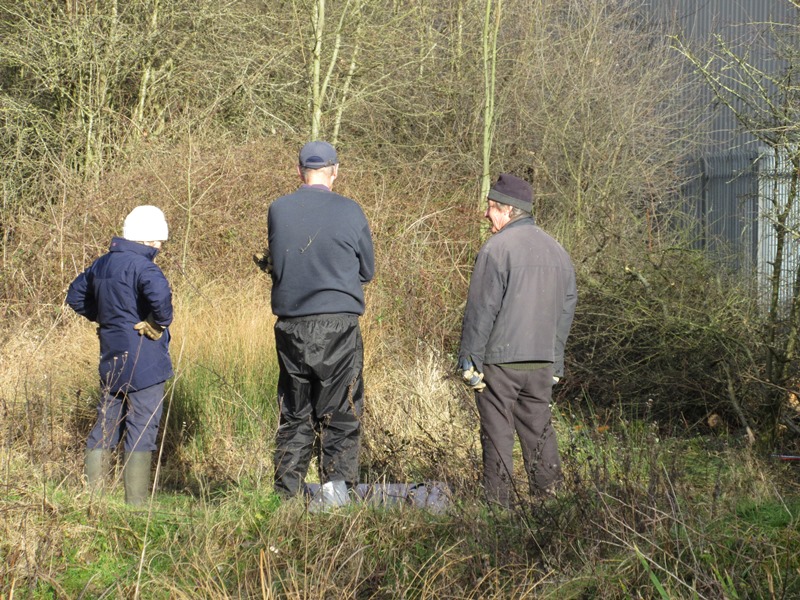 Surveying progress.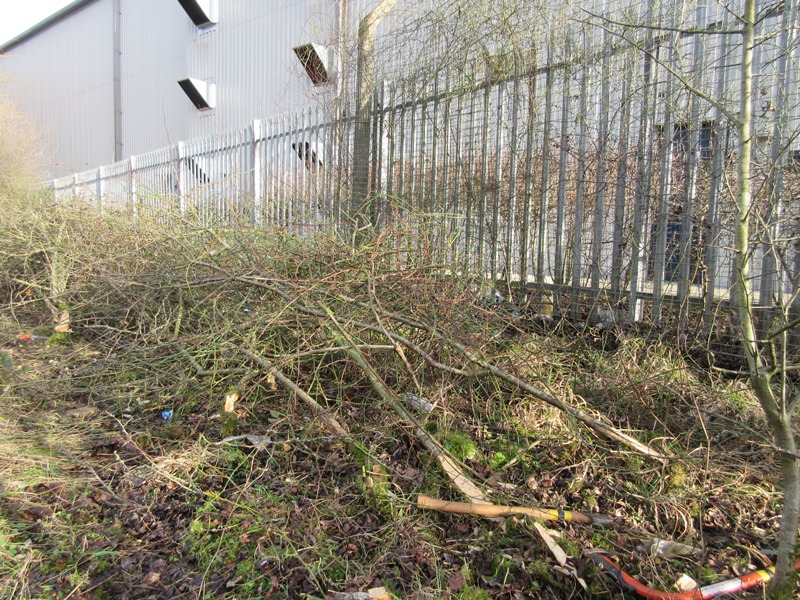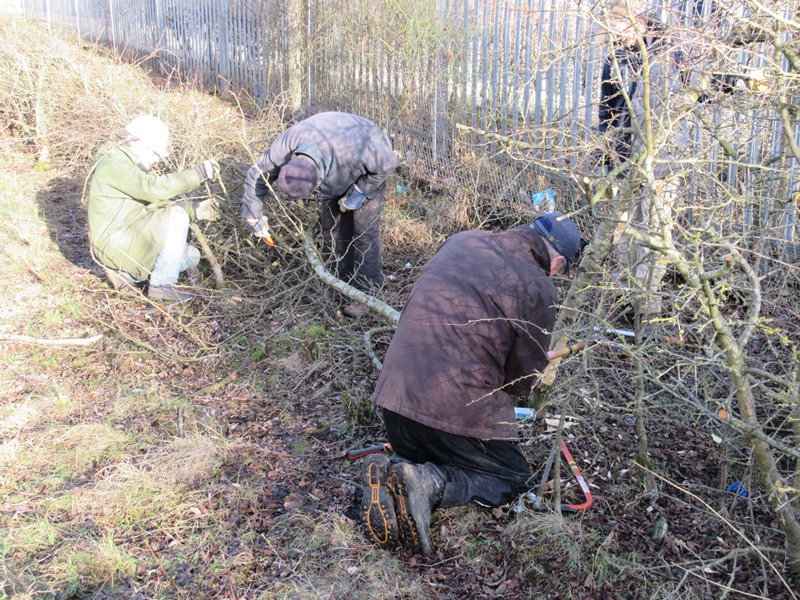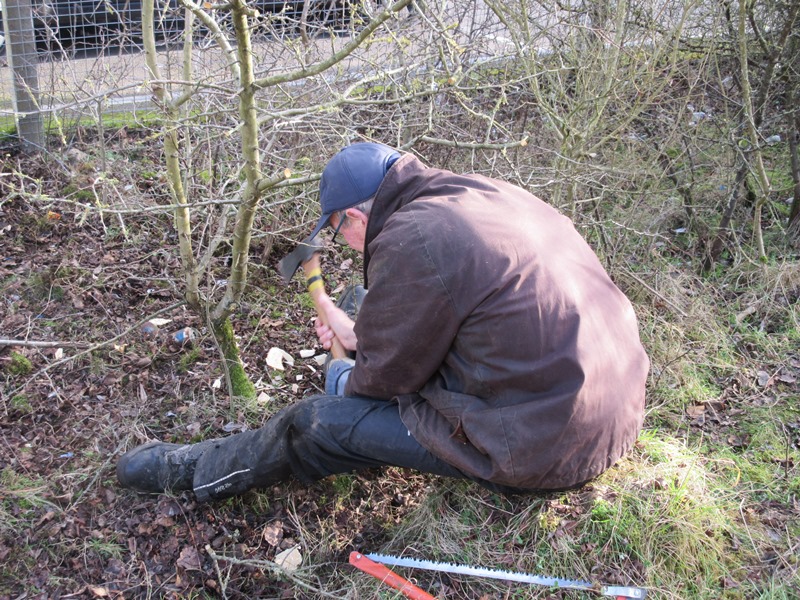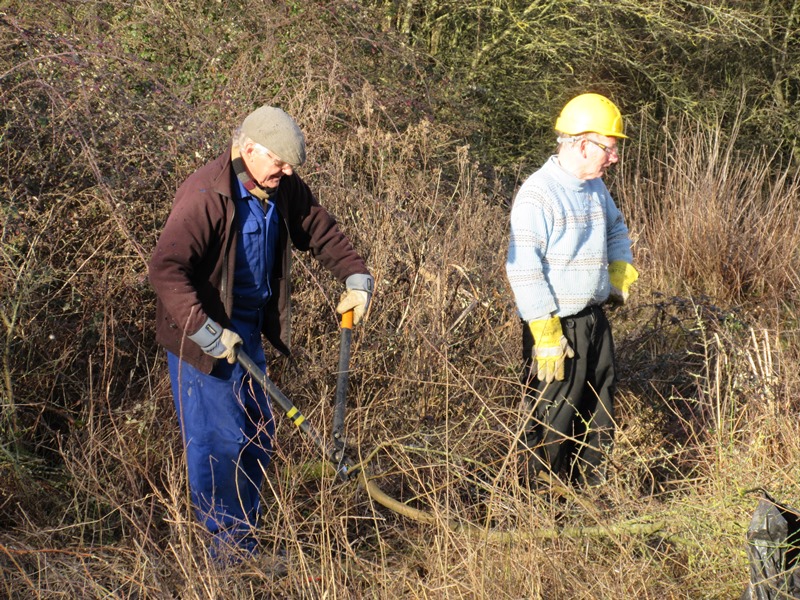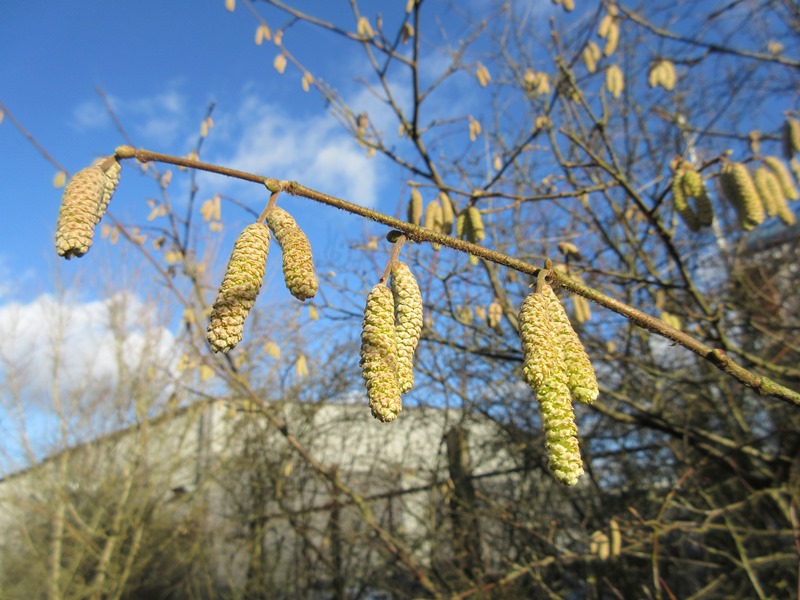 Despite the cold wind, the sun shone and signs of spring were to be seen.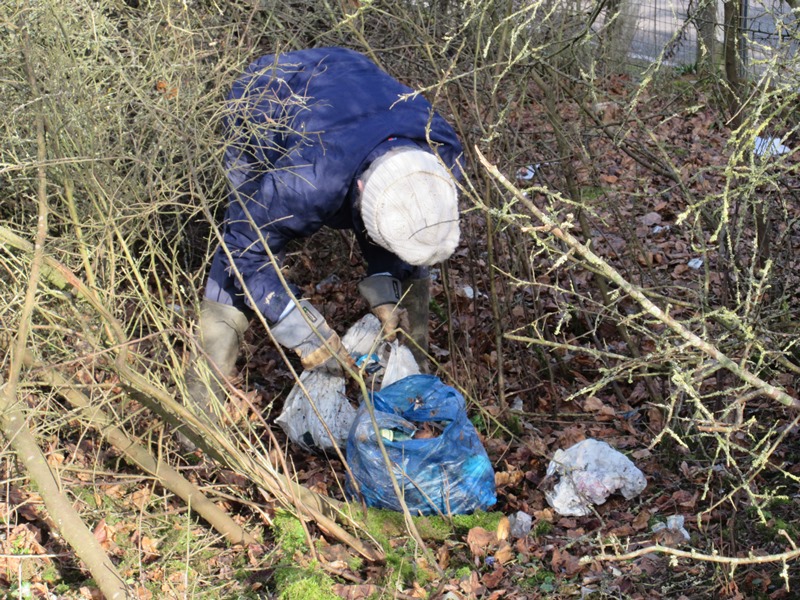 Clearing litter that had gathered at the base of the hedge.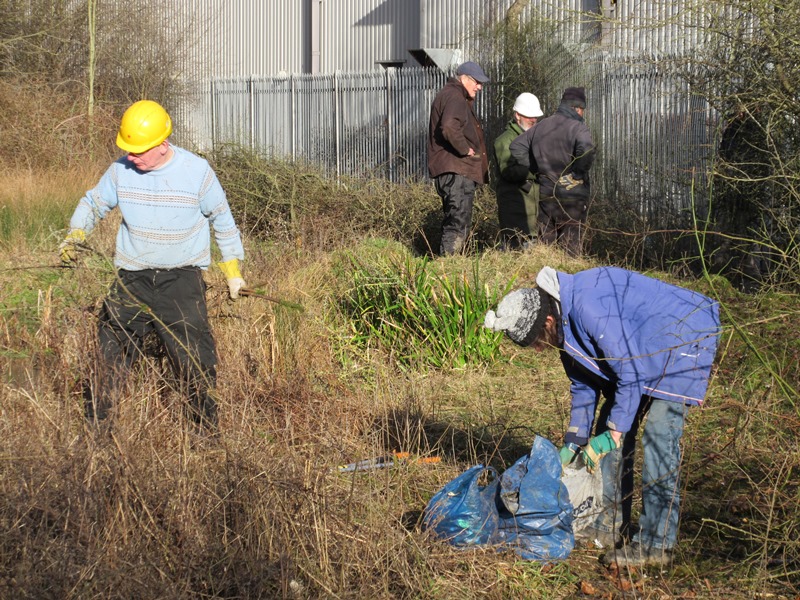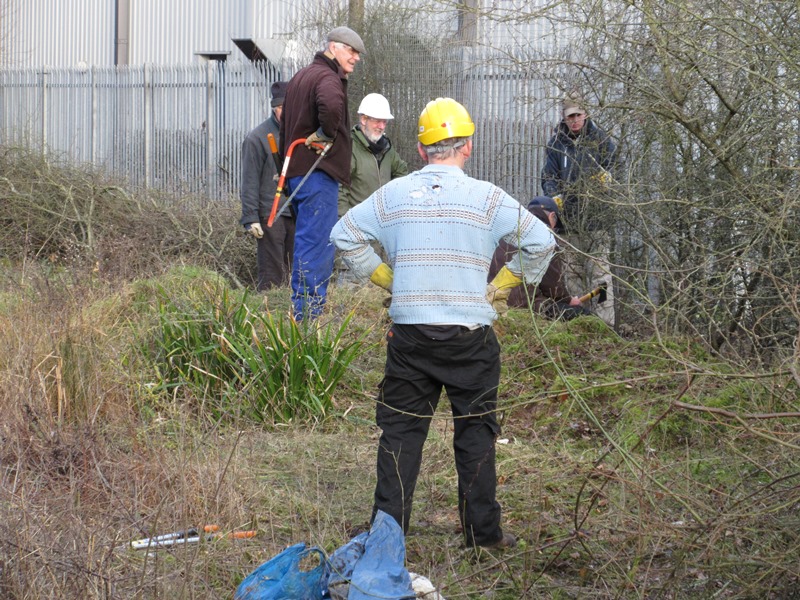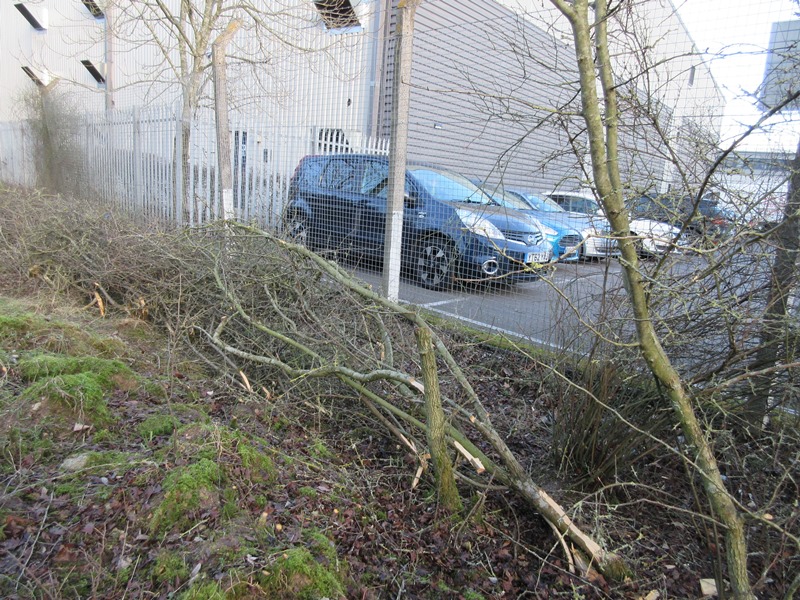 The hedge is to be laid as a 'wildlife hedge' without stakes and binding. We plan to continue the work in the coming weeks.
Created: Thursday, 18th January 2018
Photographs: Alan Stevens