CROW (Conserve Reading on Wednesdays)
Wednesday, 6th July 2016
Wokefield Common ~ Car park maintenance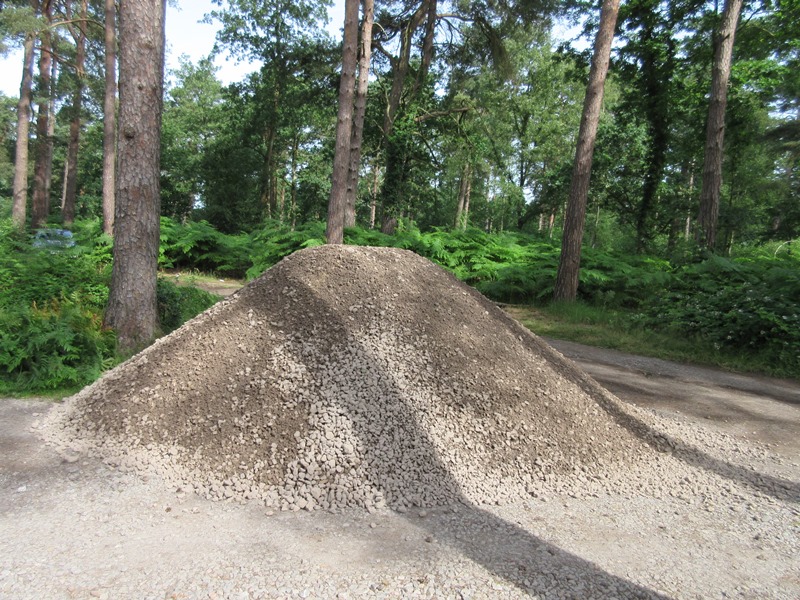 A twenty tonne heap of 'Type 1' sub base and two metre high vegetation, mainly bracken and bramble, around the car park's edge greeted us when we arrived. The task was to fill the potholes and level any dips which had appeared over the winter and to cut back the vegetation.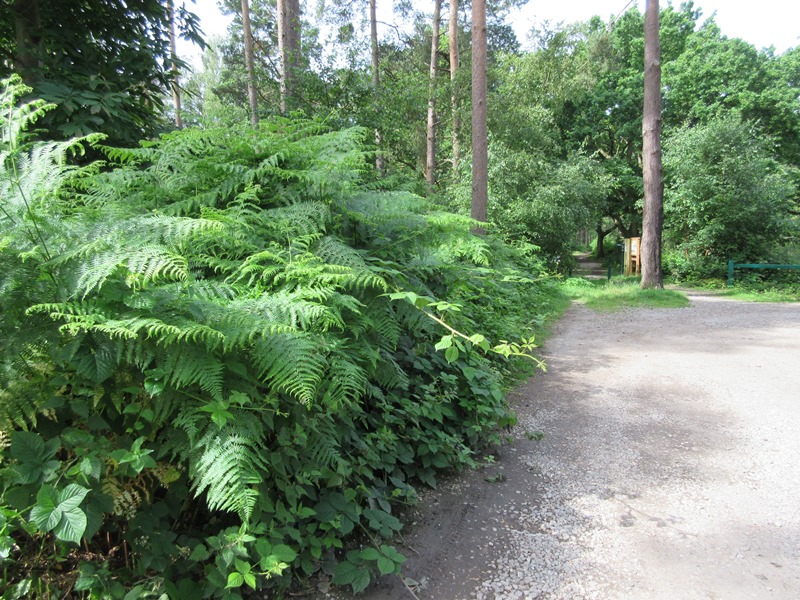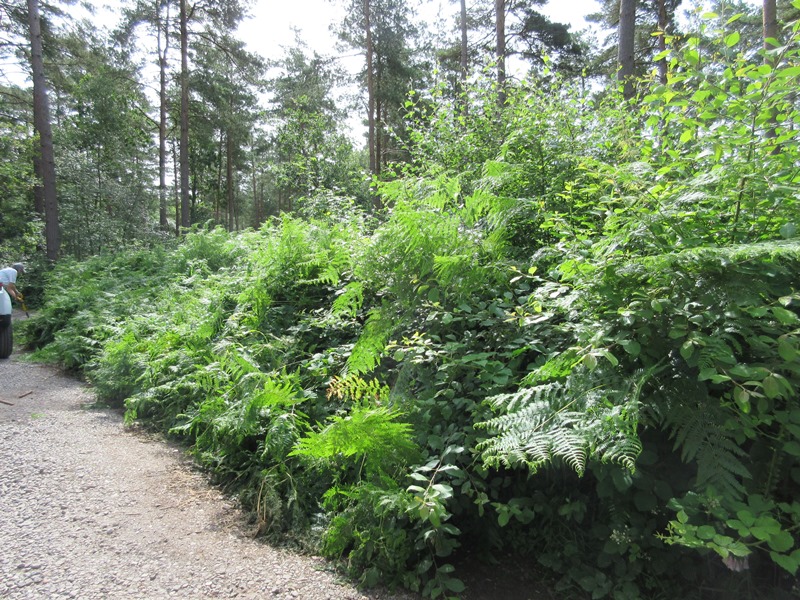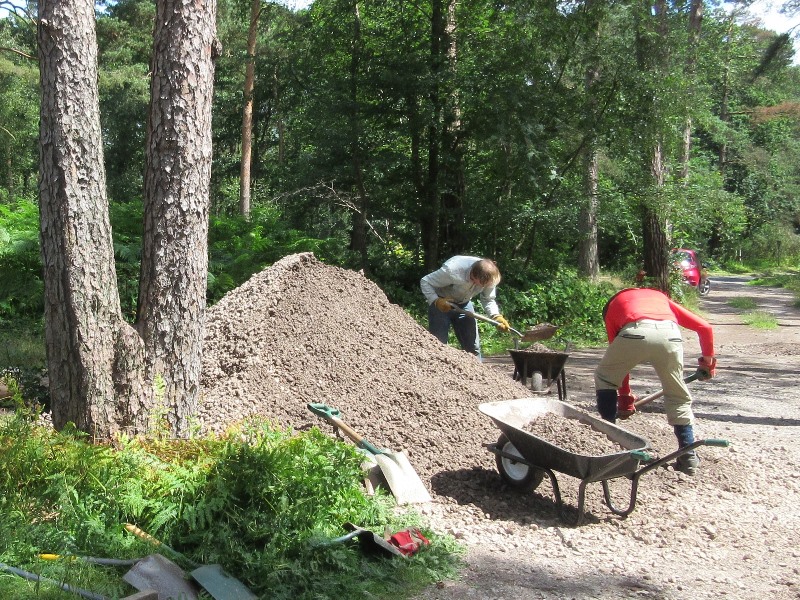 With our usual enthusiasm .....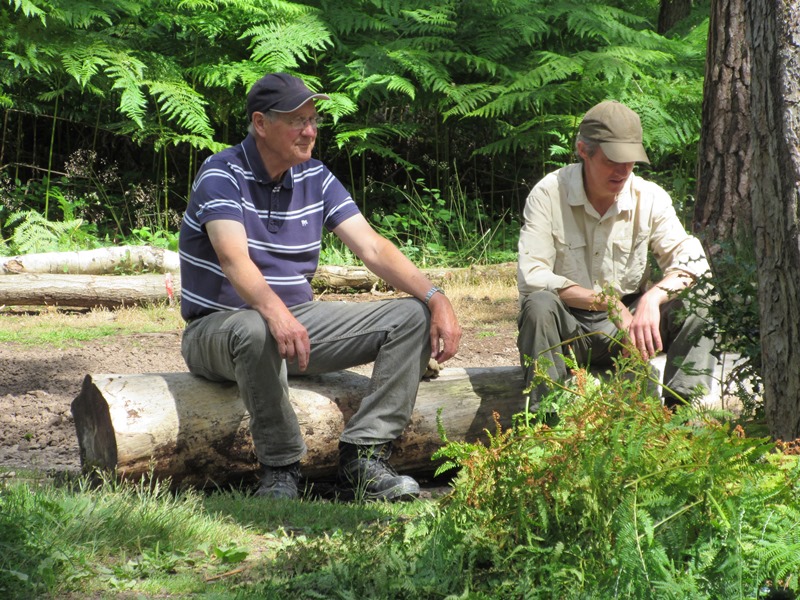 ..... and taking breaks when required, .....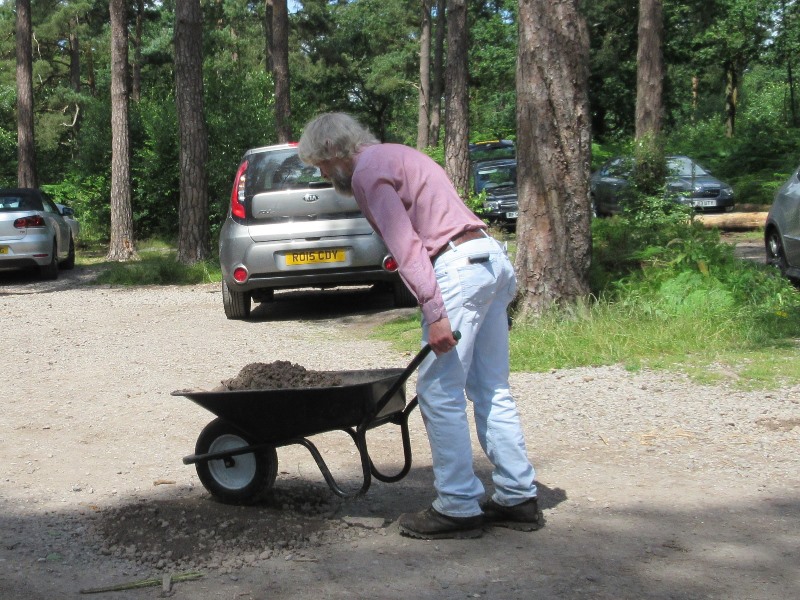 ..... we set about the task.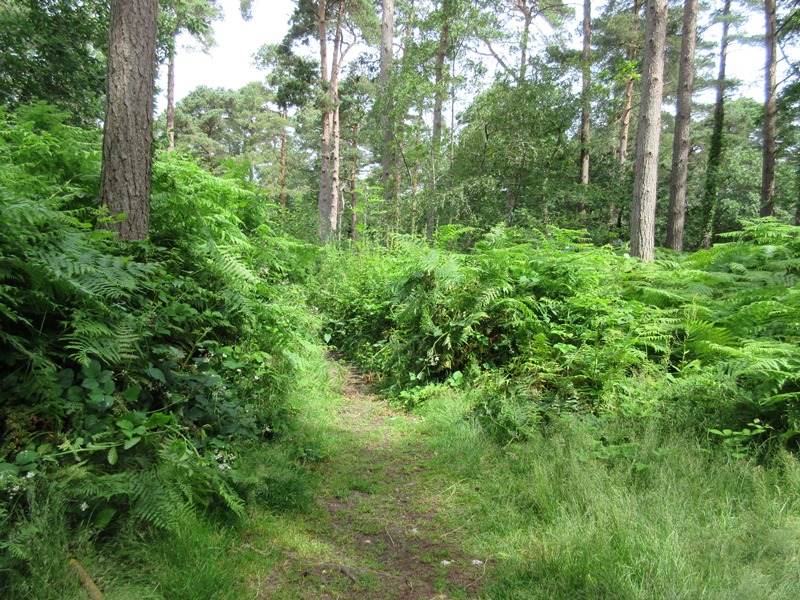 In addition one of the paths leading from the car park .....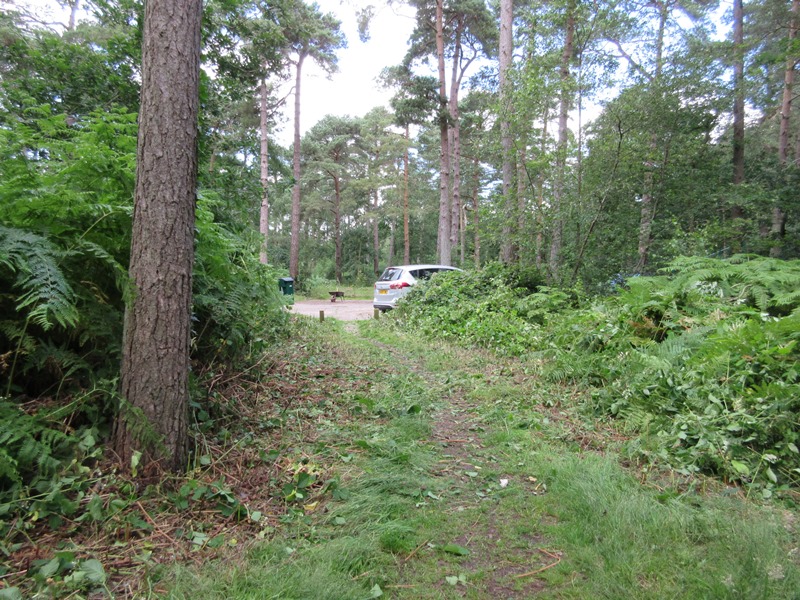 ..... was also to be cleared.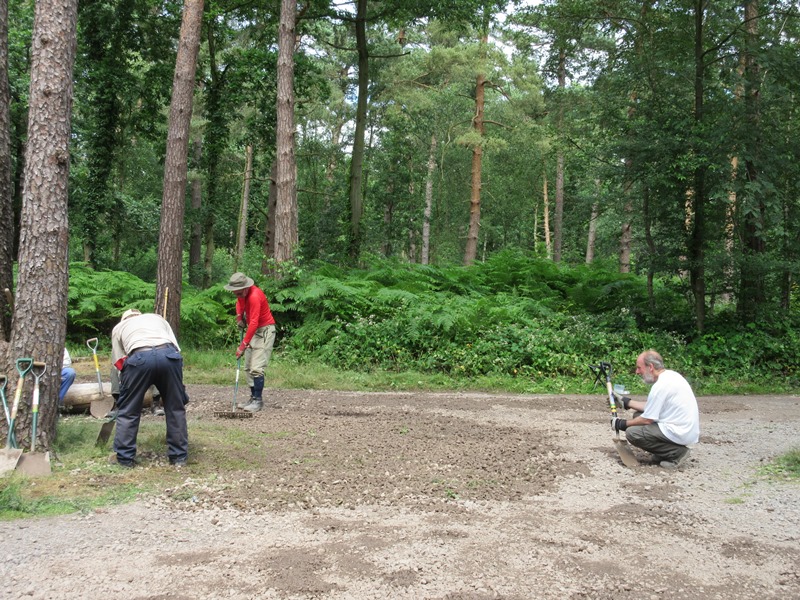 As the task drew to a close, the heap of sub base had disappeared .....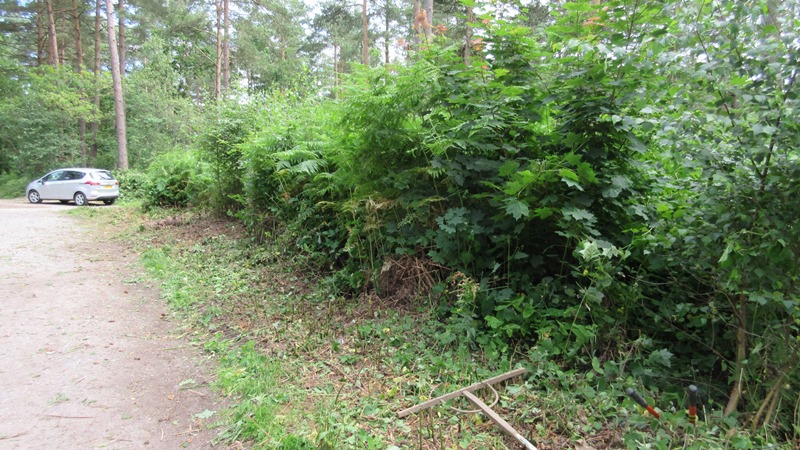 ..... and a strip of between one and two metres cleared around the car park's perimeter .....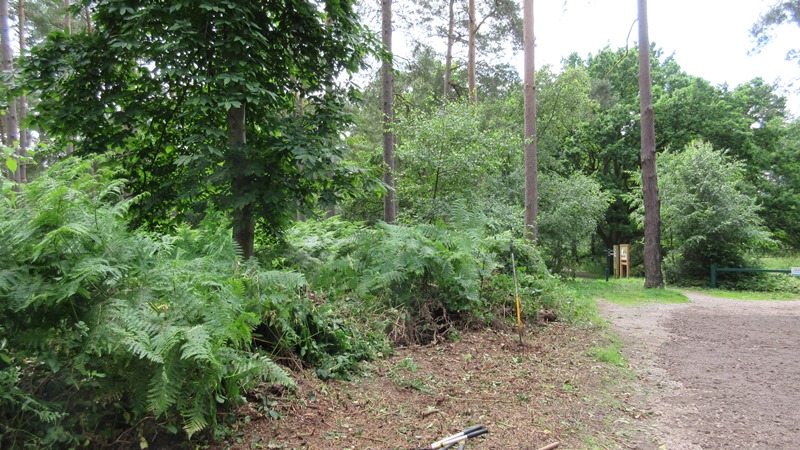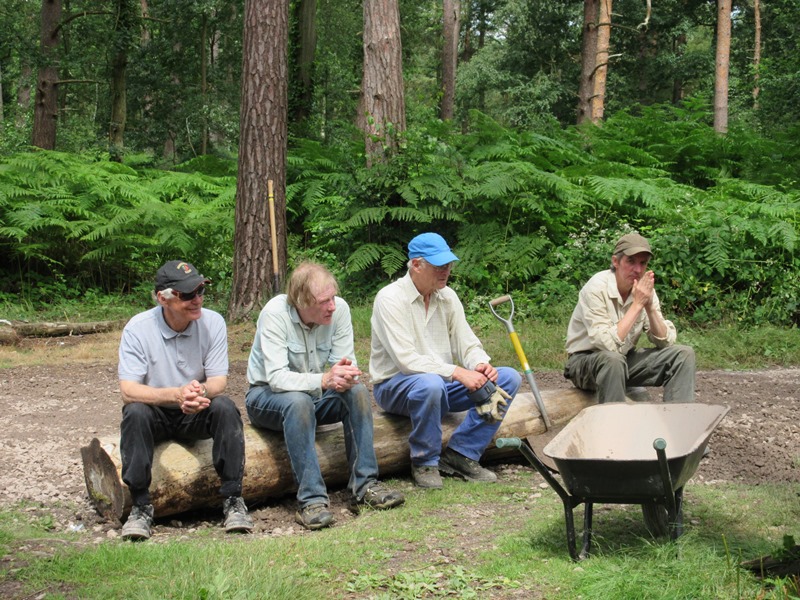 ..... by which time all were in need of a break.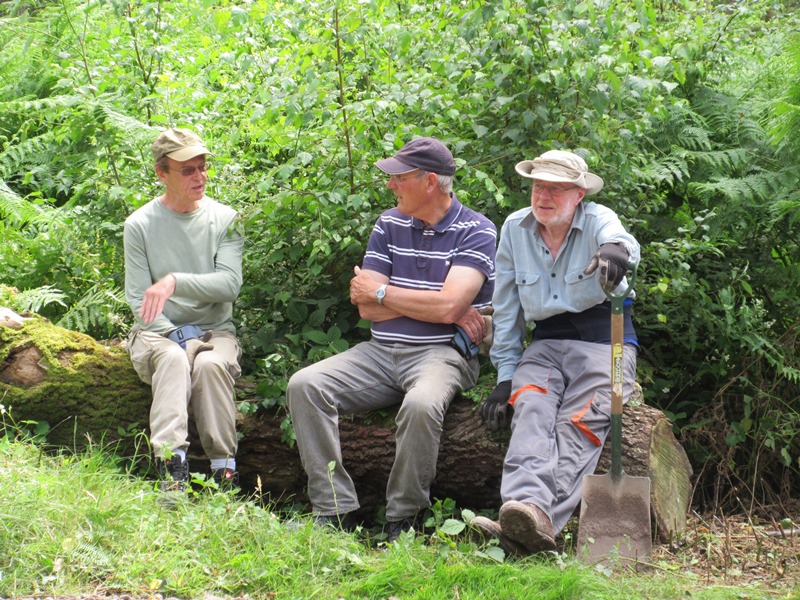 This was the third year we have worked in the car park which is now in a far better state than it was on our first visit in May 2014 thanks largely to our efforts.
Created: Monday, 11th July 2016
Photographs: Alan Stevens