CROW (Conserve Reading on Wednesdays)
Wednesday, 20th October 2010
Clayfield Copse, Caversham ~ Coppicing ash and path widening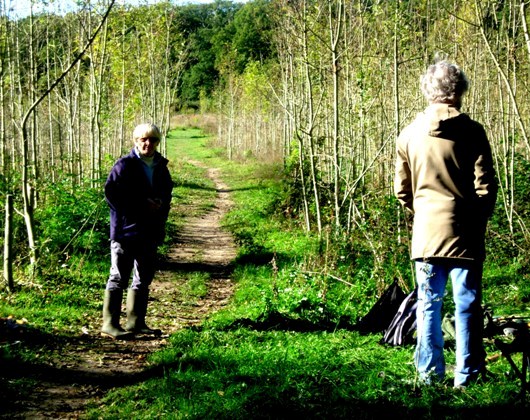 The main objective of the task was to collect about 70 stakes and binders (hetherings) for hedgelaying the following week at Maiden Erlegh.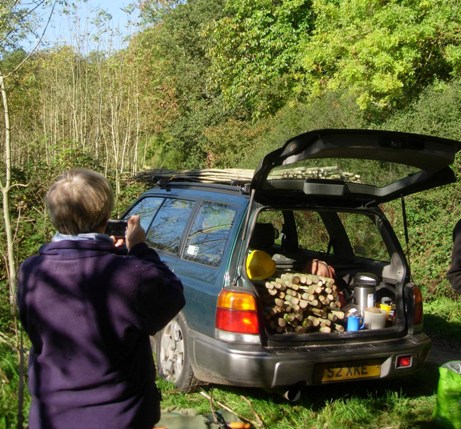 The regenerating ash at Clayfield is proving a valuable source for these materials and by lunchtime we had cut and loaded all that was needed.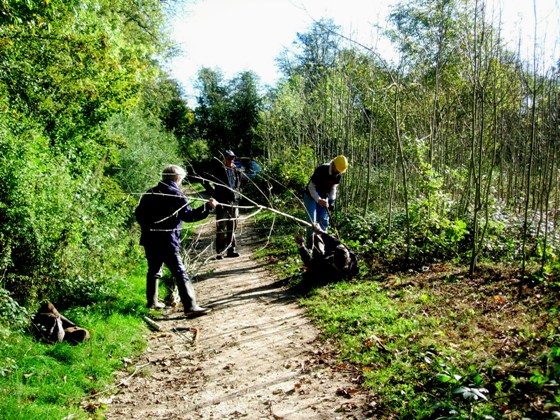 There was just time in the afternoon to do some path widening along the woodland edge which often becomes very muddy in autumn and winter, grubbing out the ash where possible to prevent regrowth. By this time it appears John felt the need for a rest before setting off to deliver the materials to Maiden Erlegh.