CROW (Conserve Reading on Wednesdays)
Wednesday, 29th August 2018
Five a Day Market Garden, Englefield ~ Garden maintenance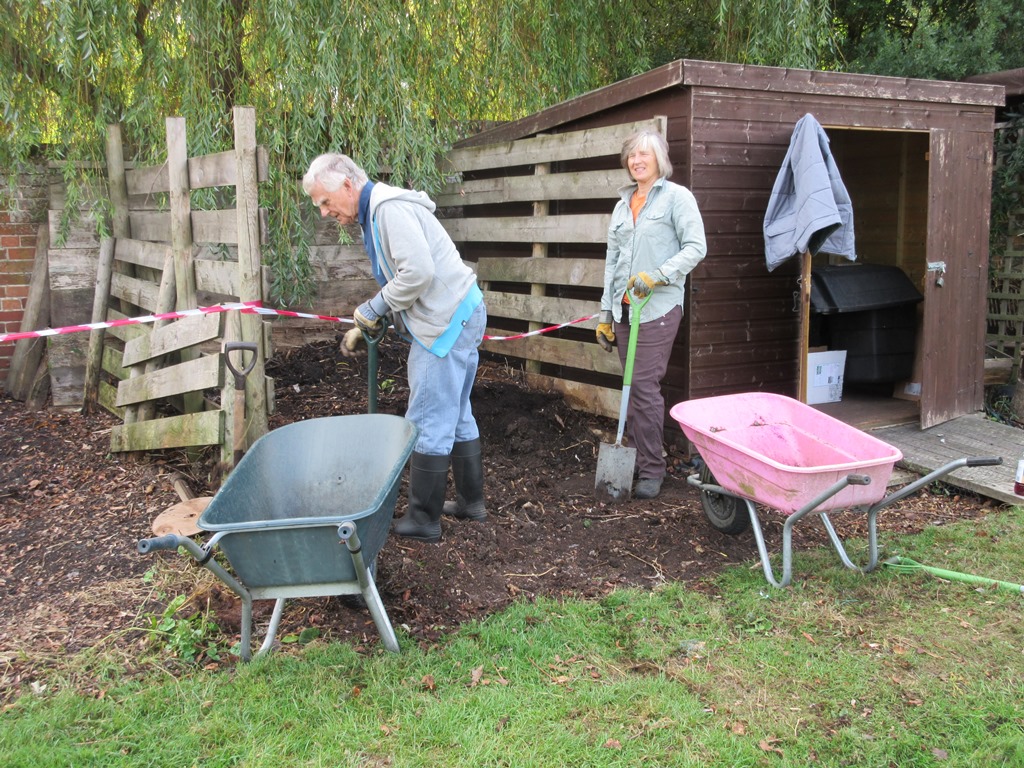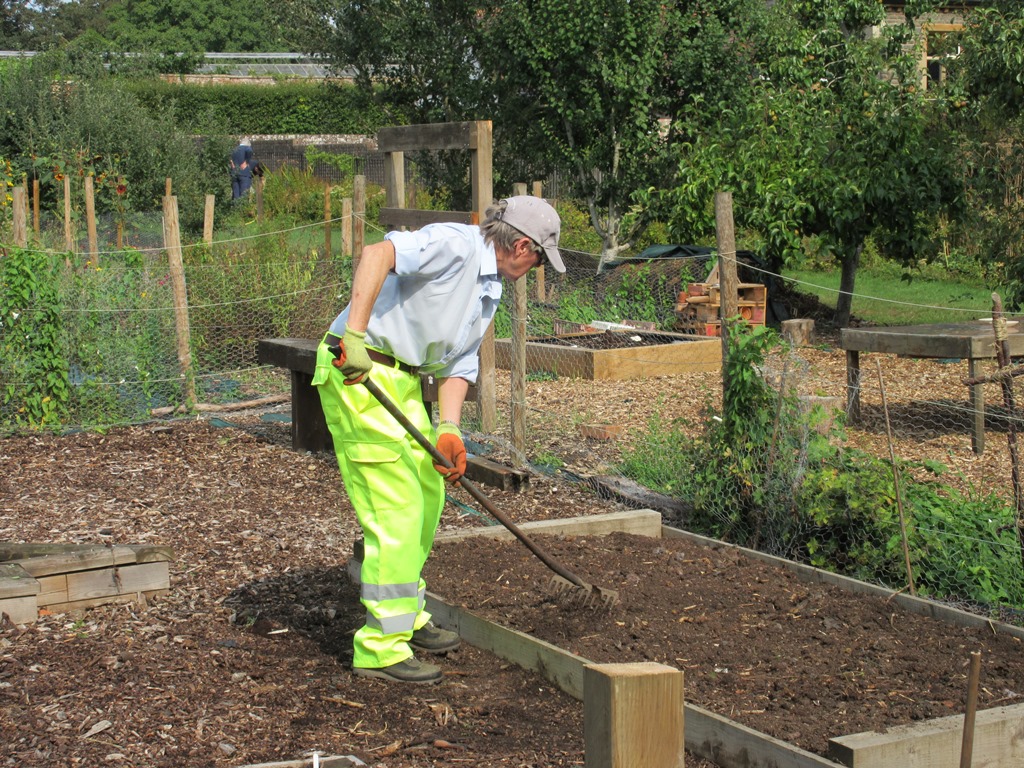 Mulching beds with leaf mould.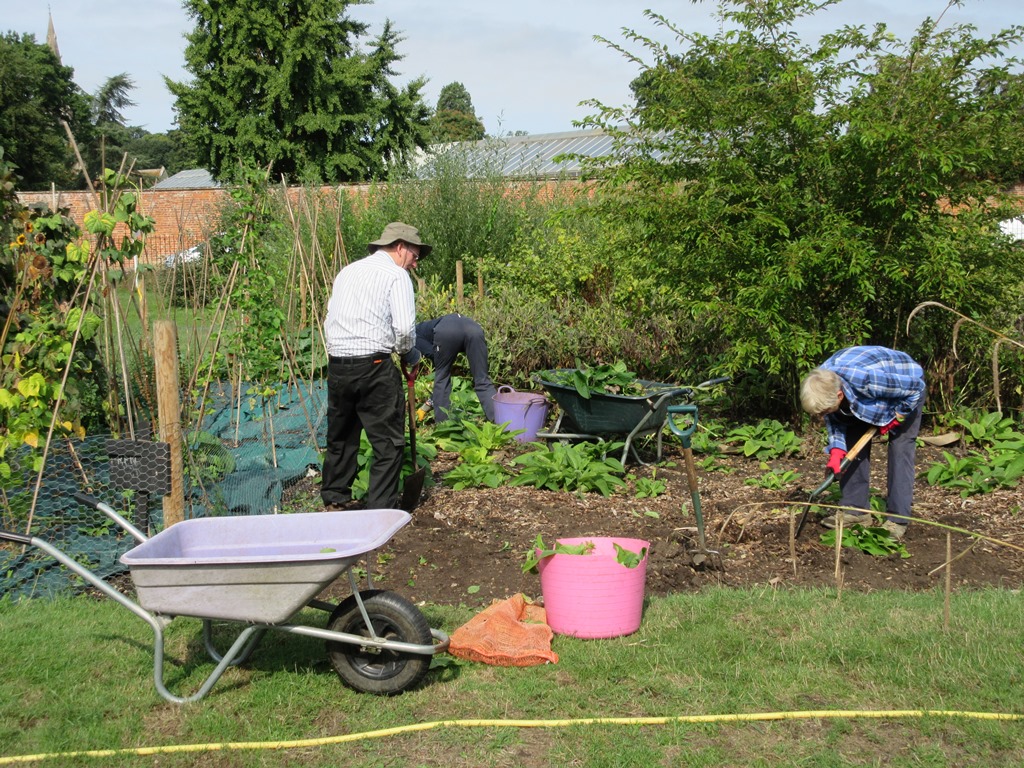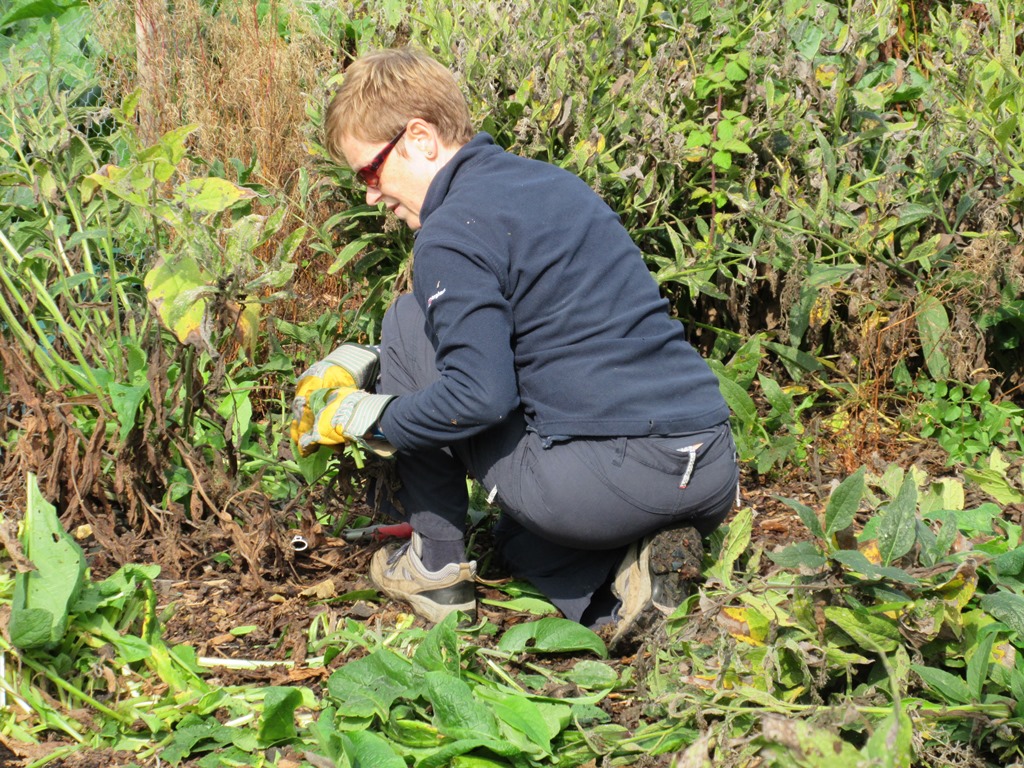 Clearing comfrey - it seems you can have too much of a good thing!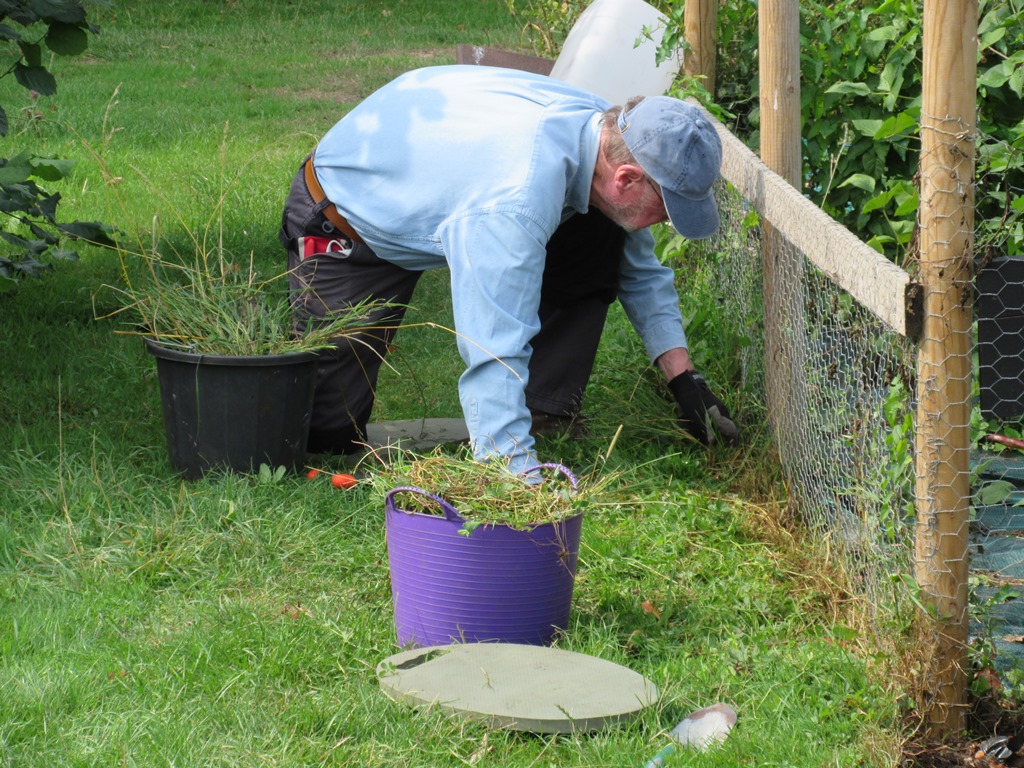 Edging.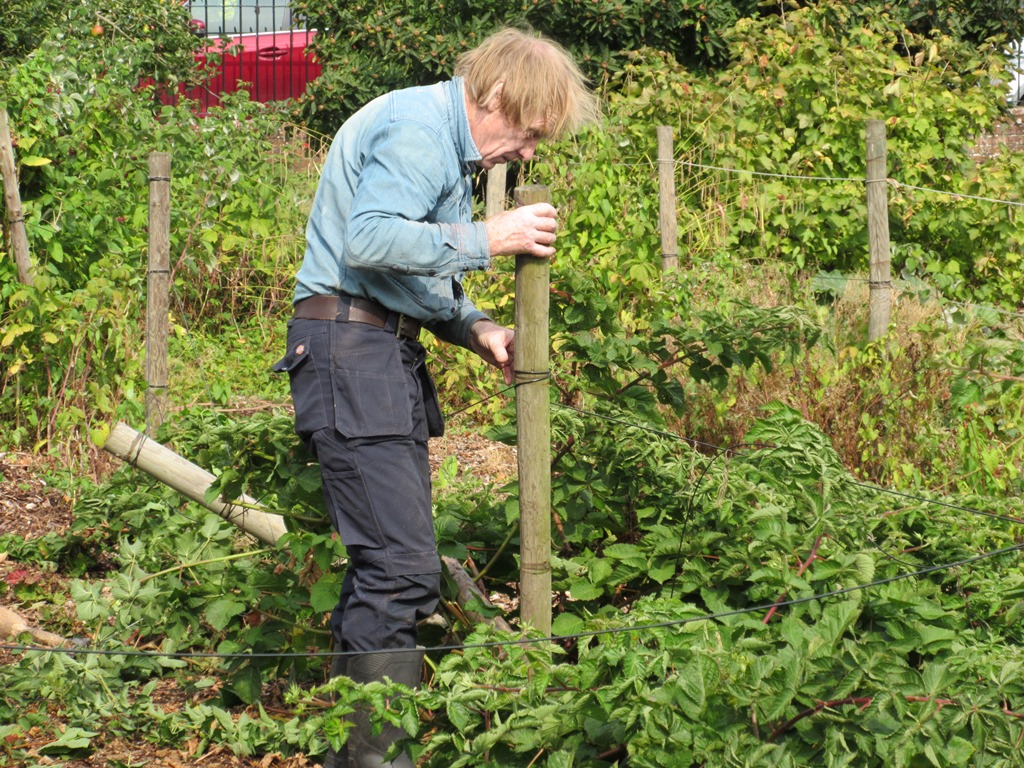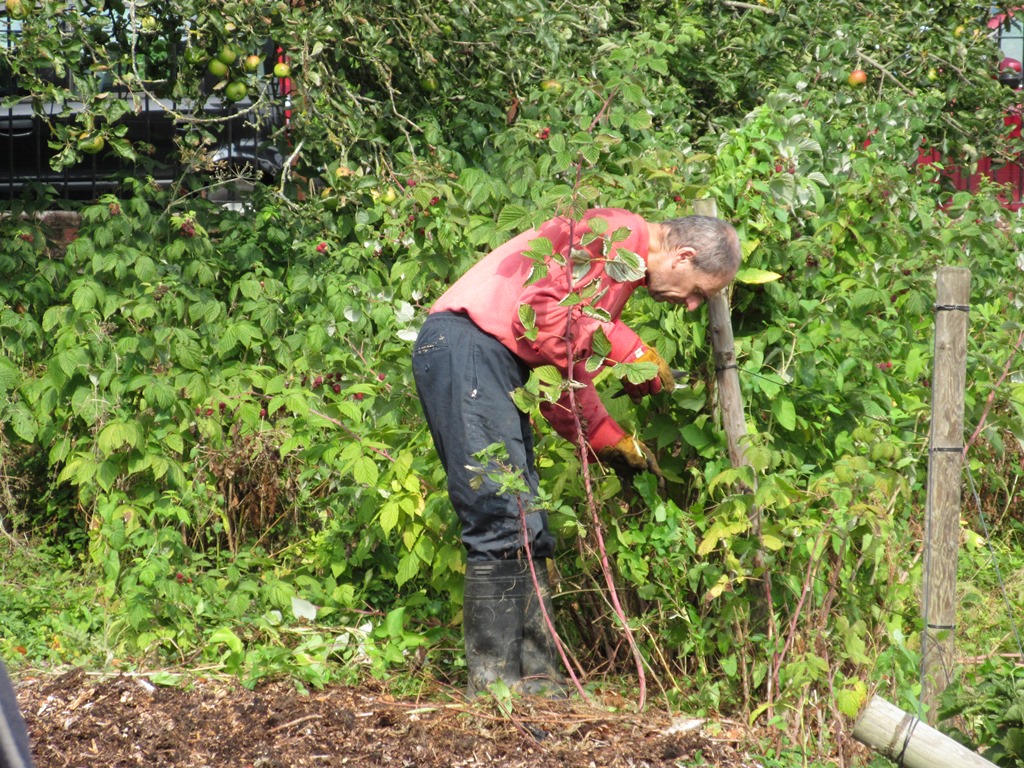 Replacing posts supporting the tayberries - a cross between a blackberry and a raspberry.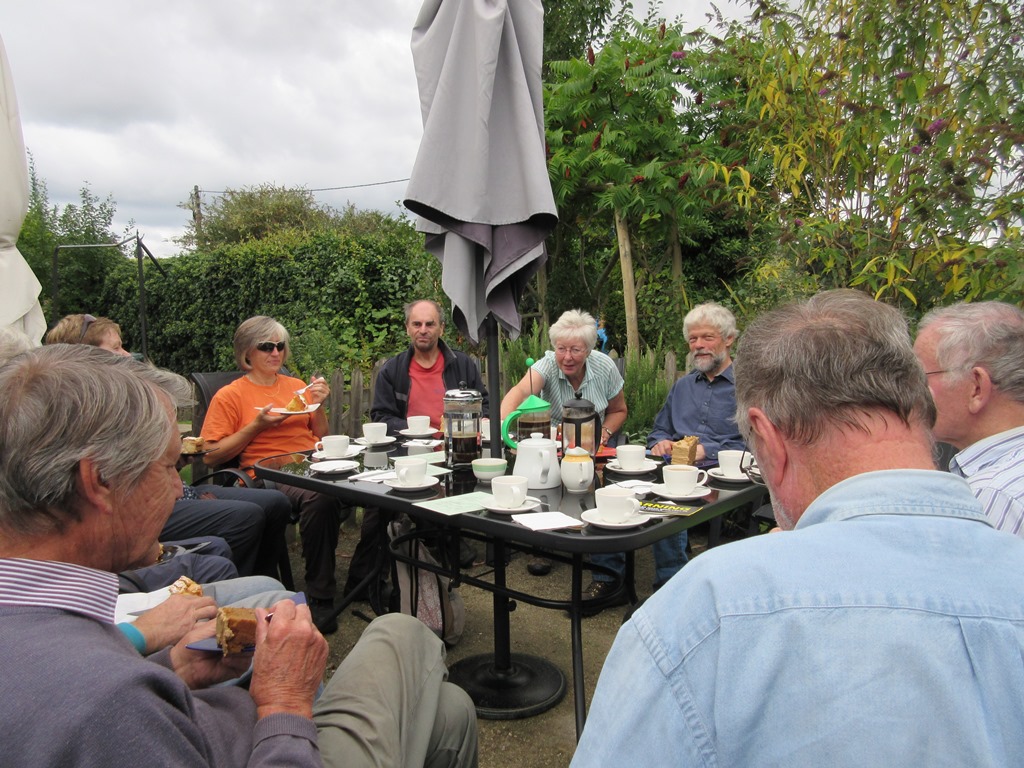 No task at the Five a Day would be complete without a trip to the tearooms especially when there's a birthday to celebrate.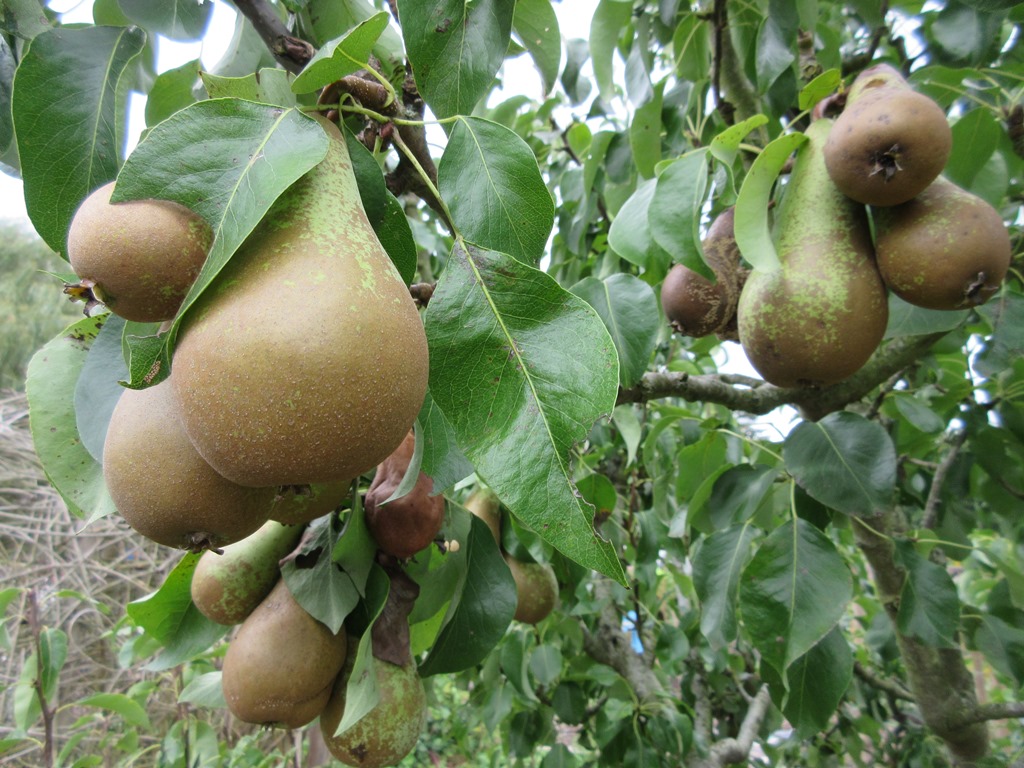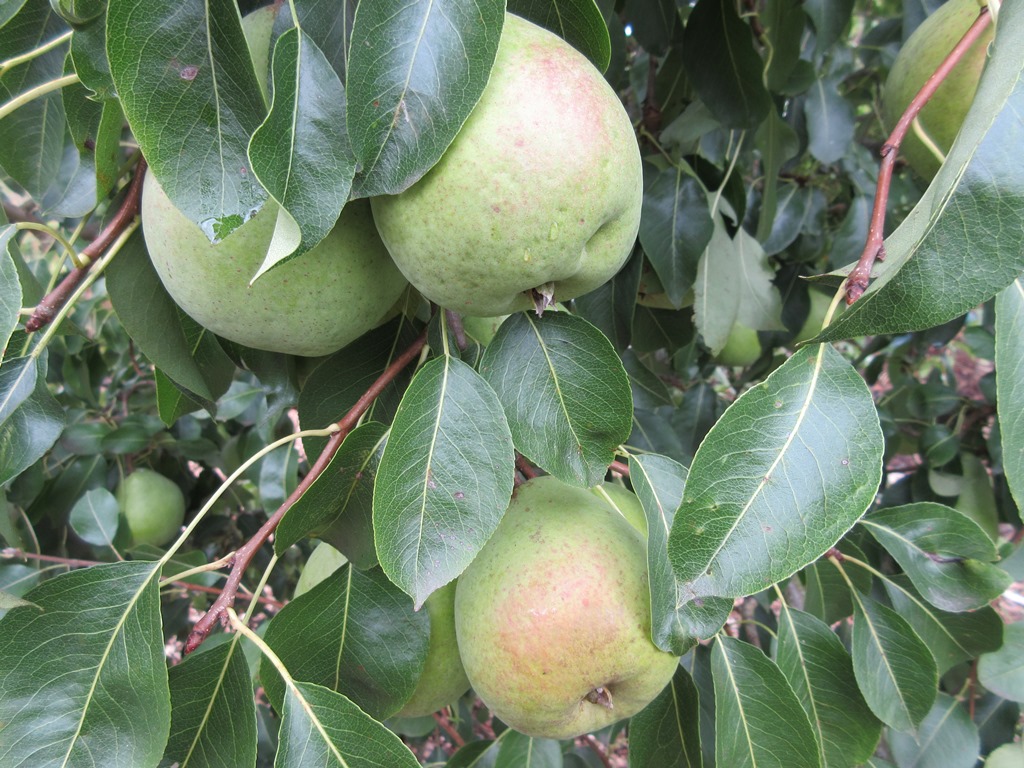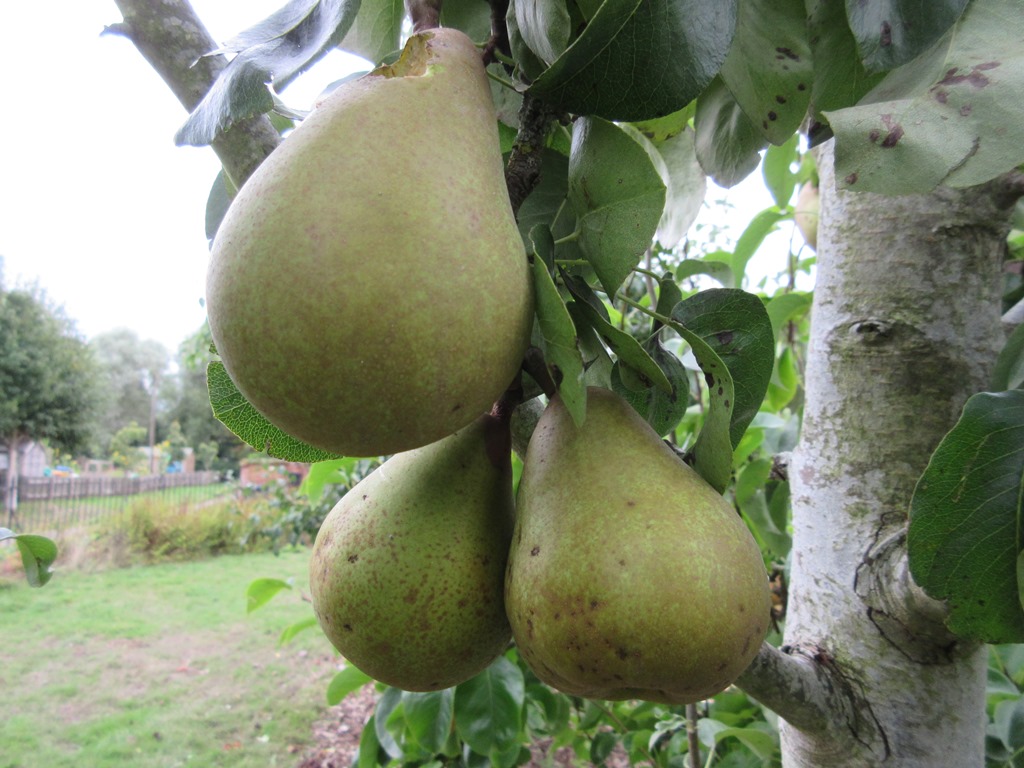 Pears.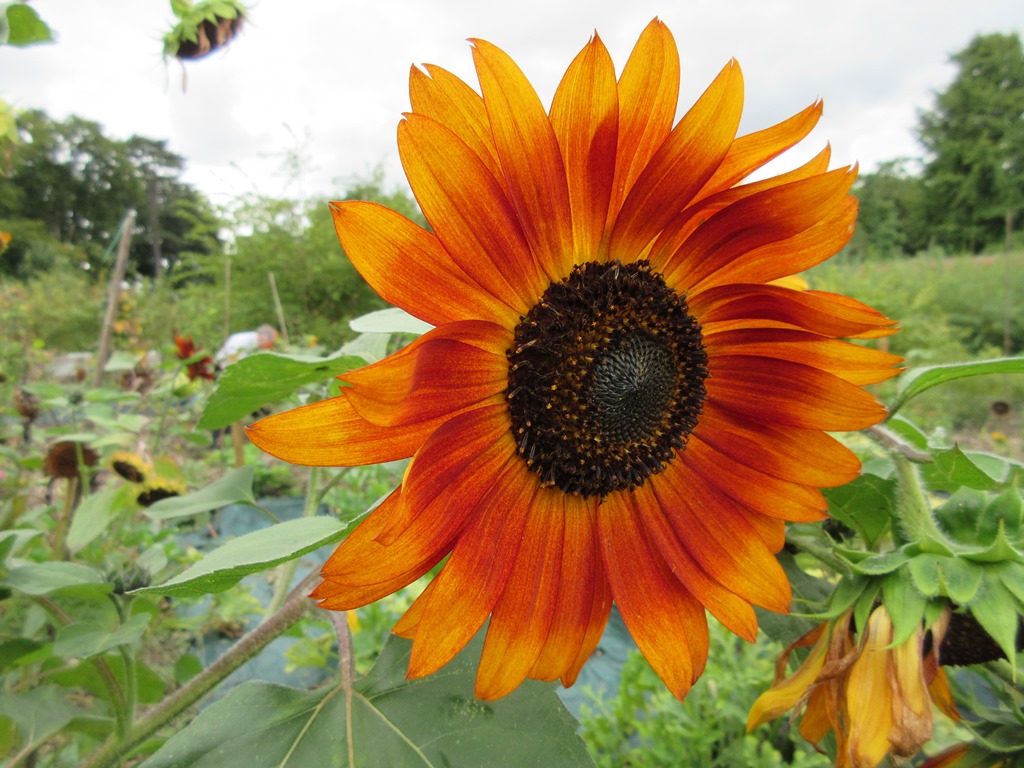 Sunflower.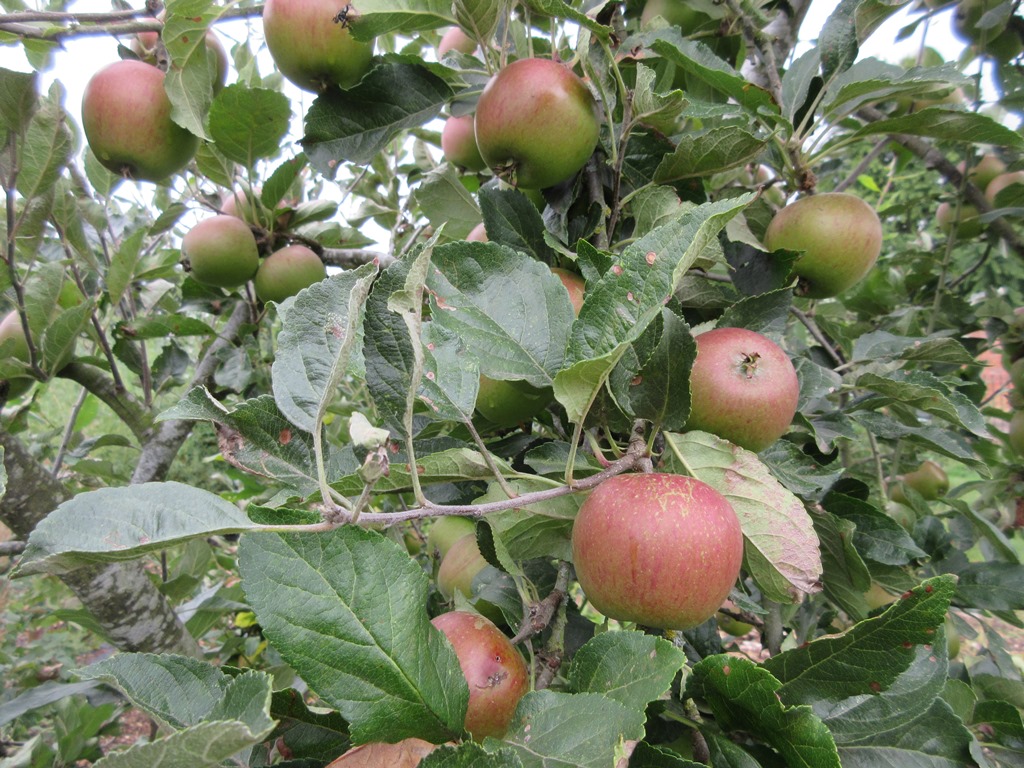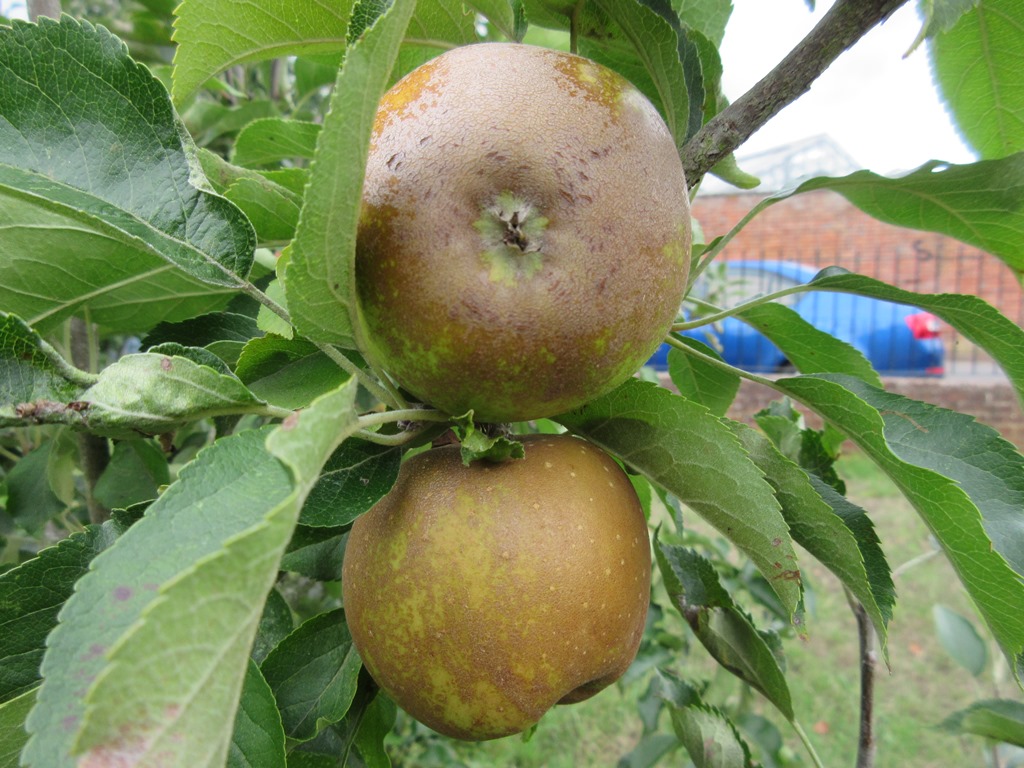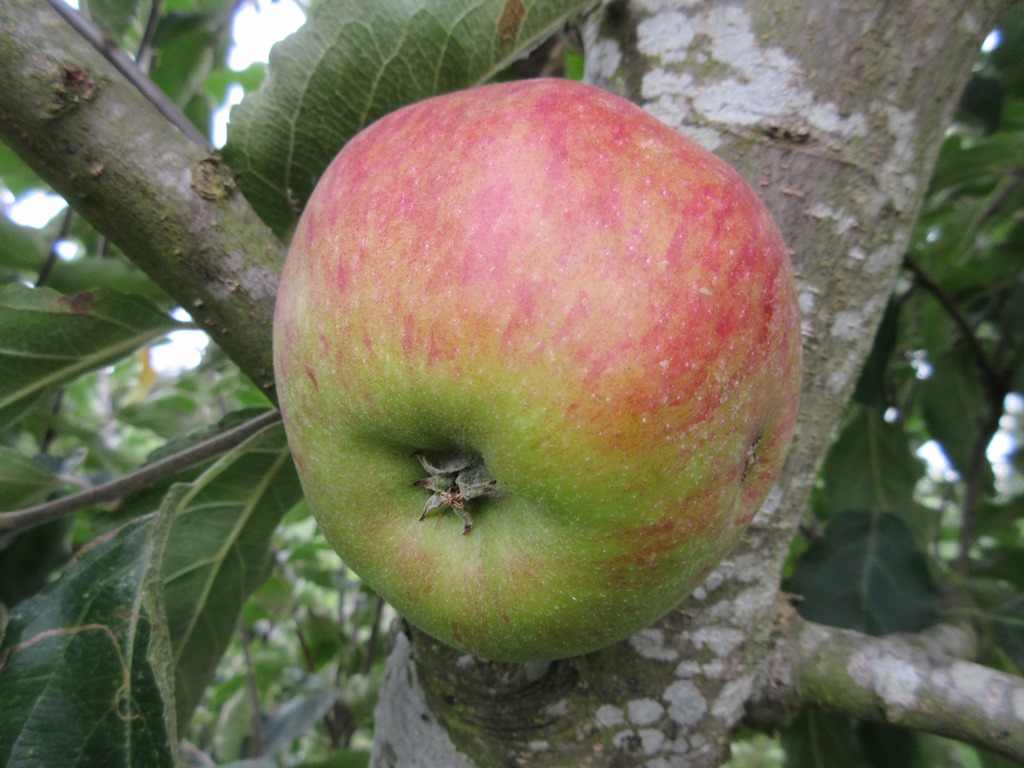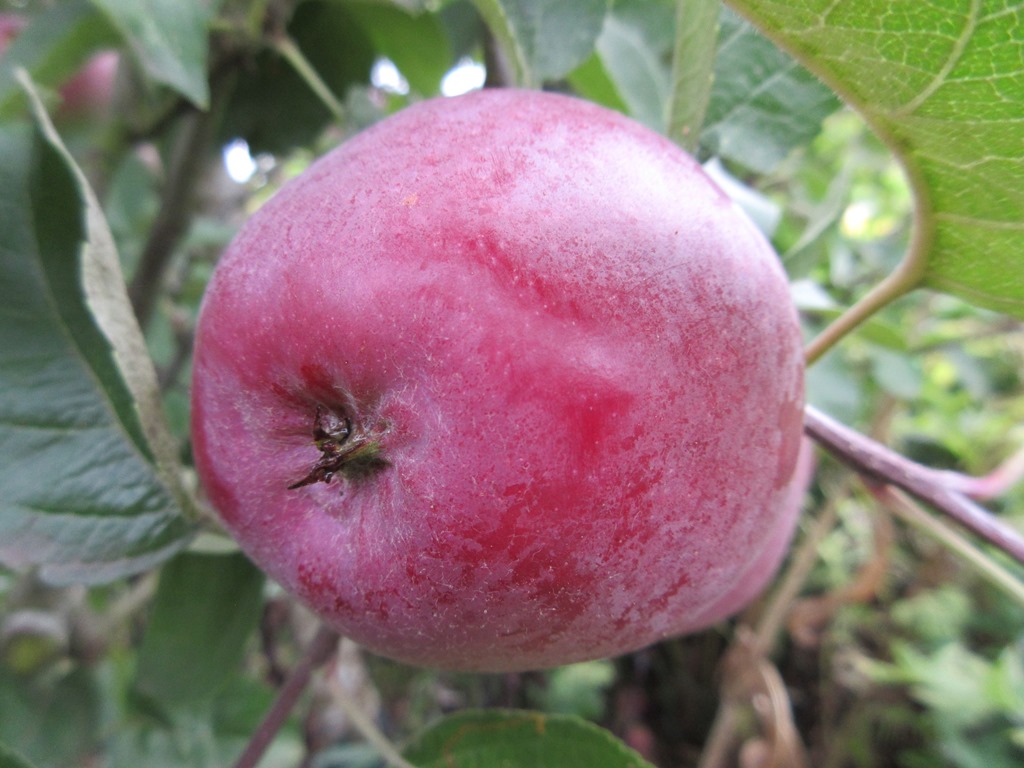 Apples.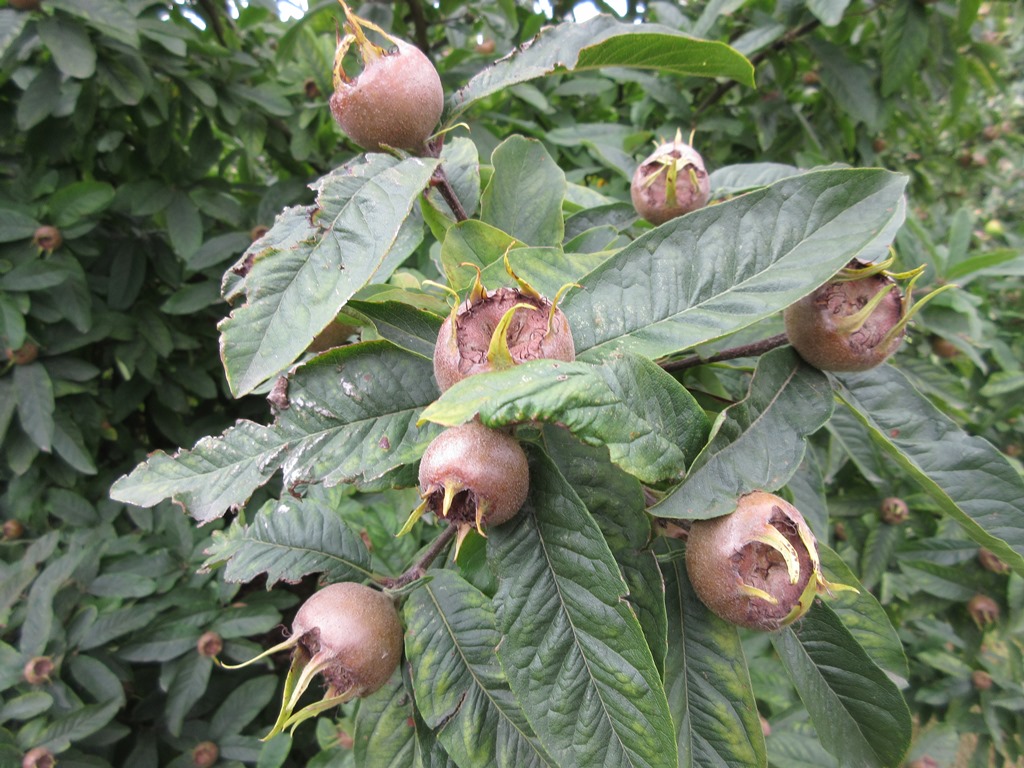 Medlars.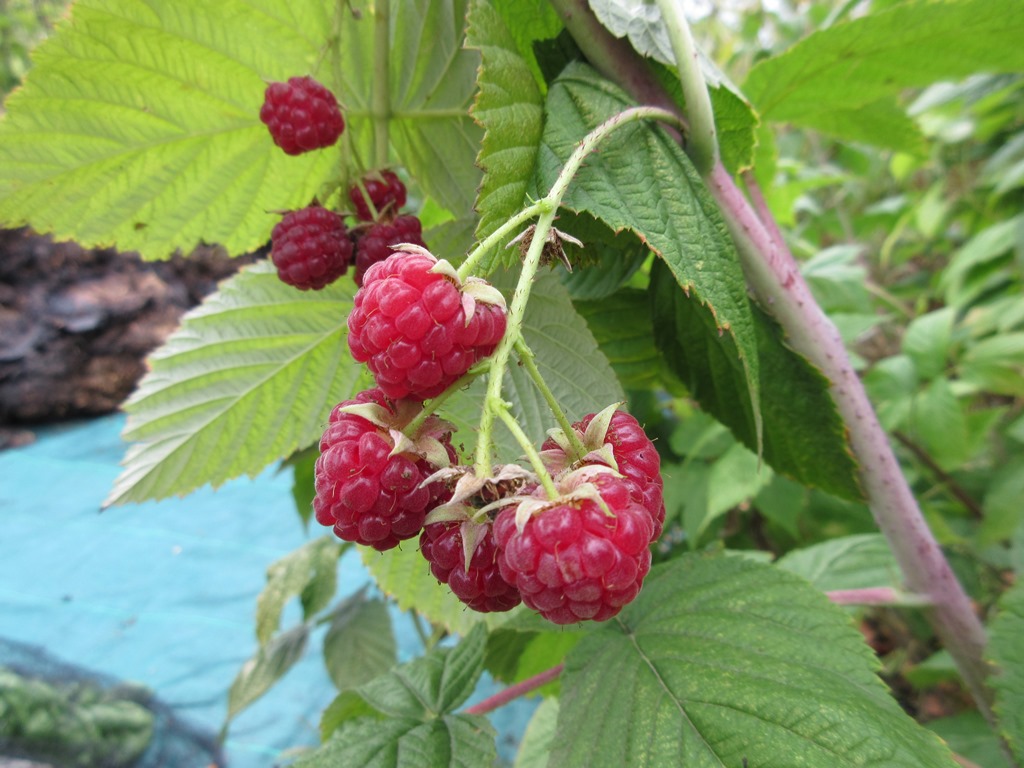 Raspberries.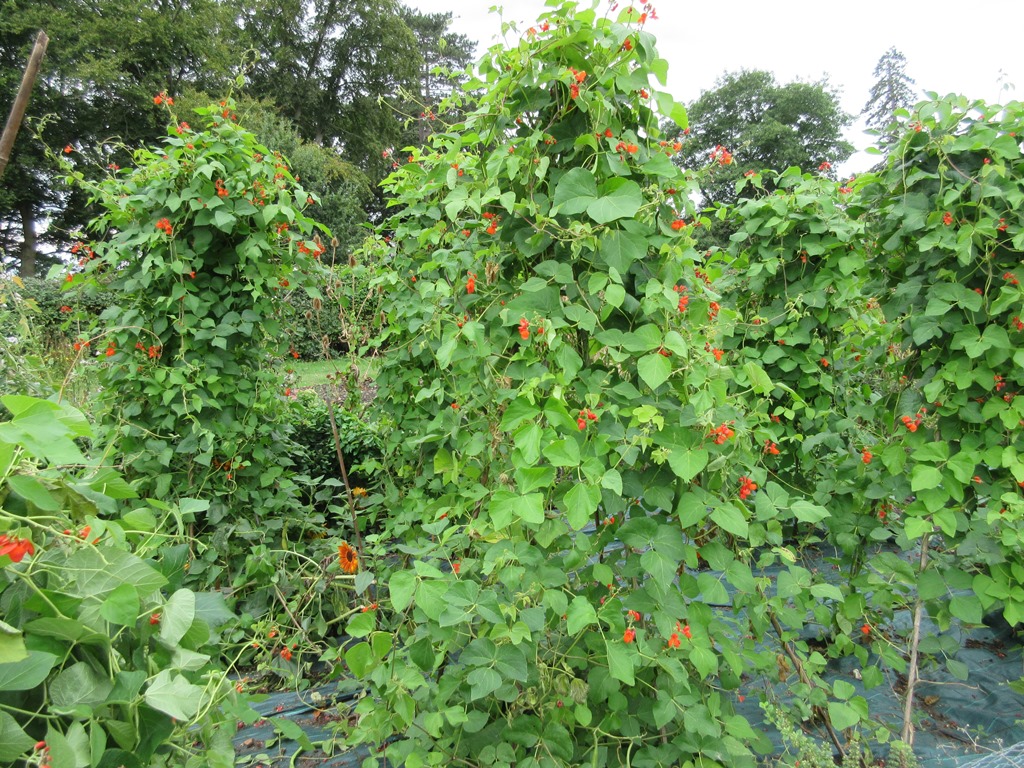 Runner beans.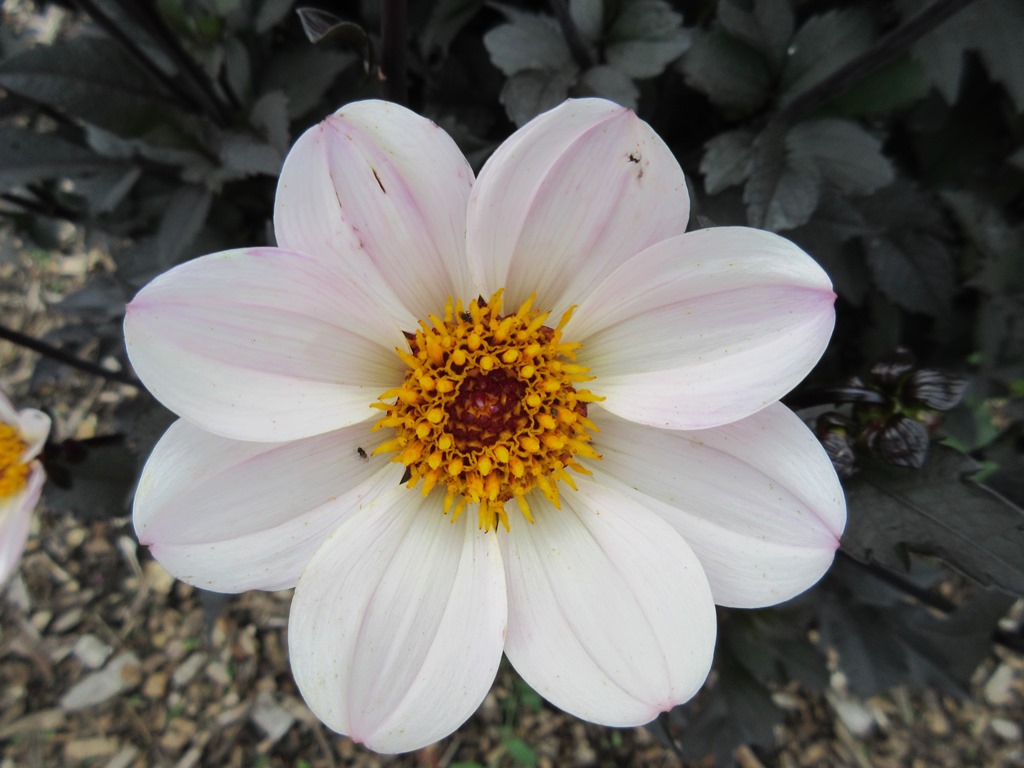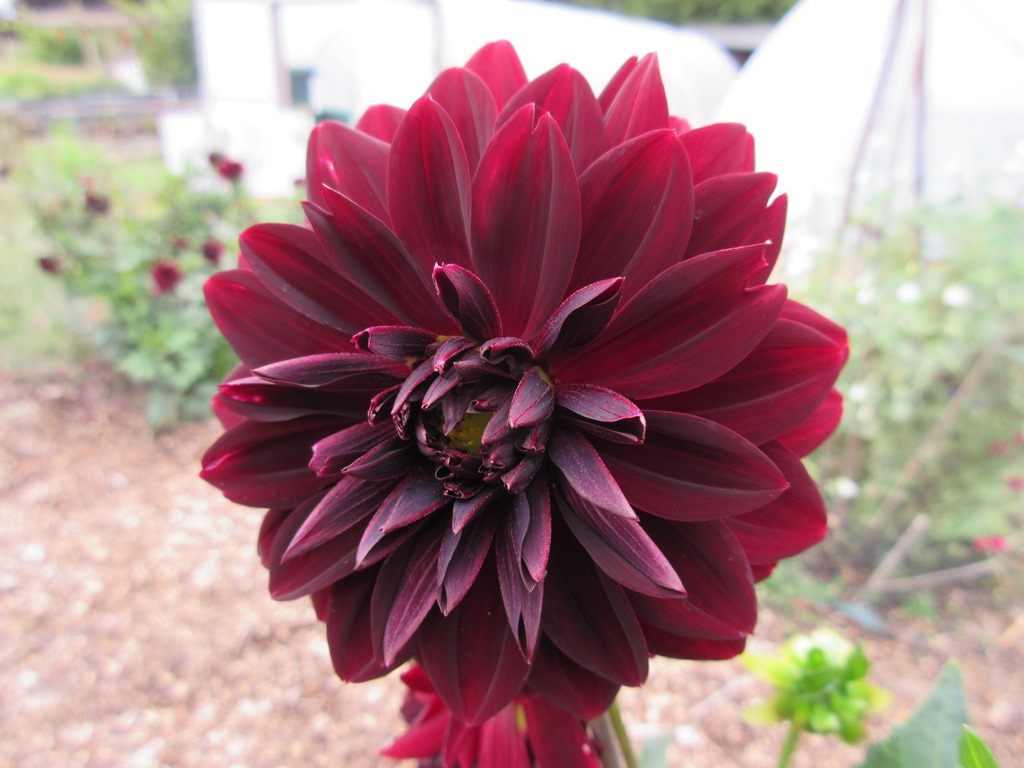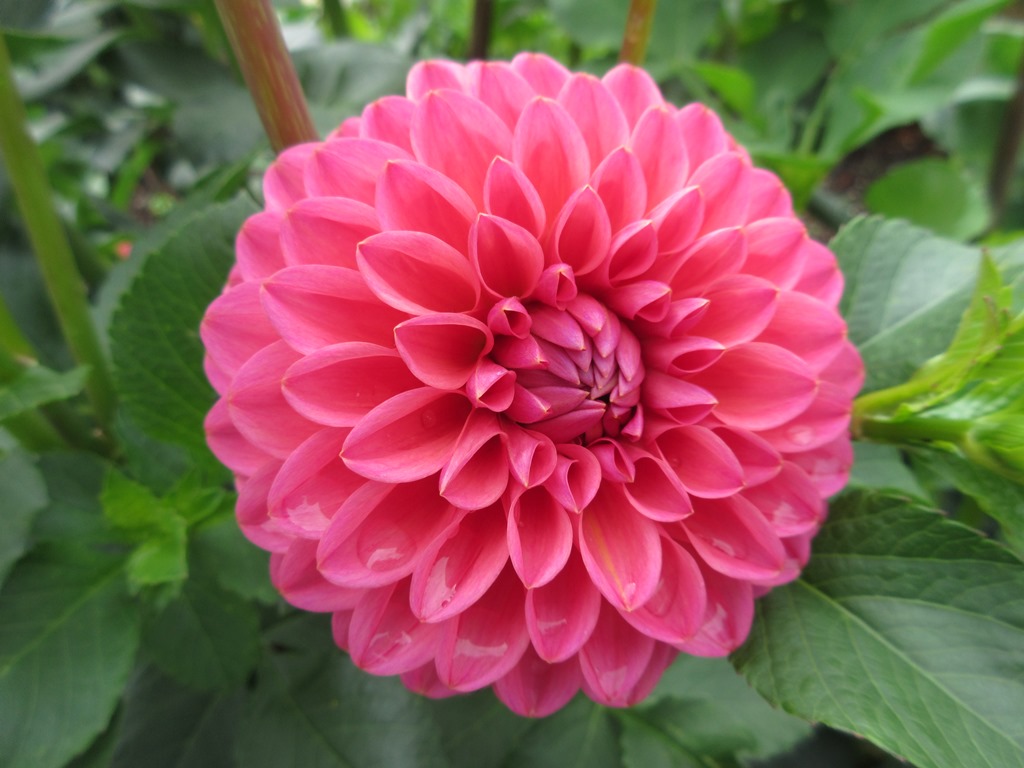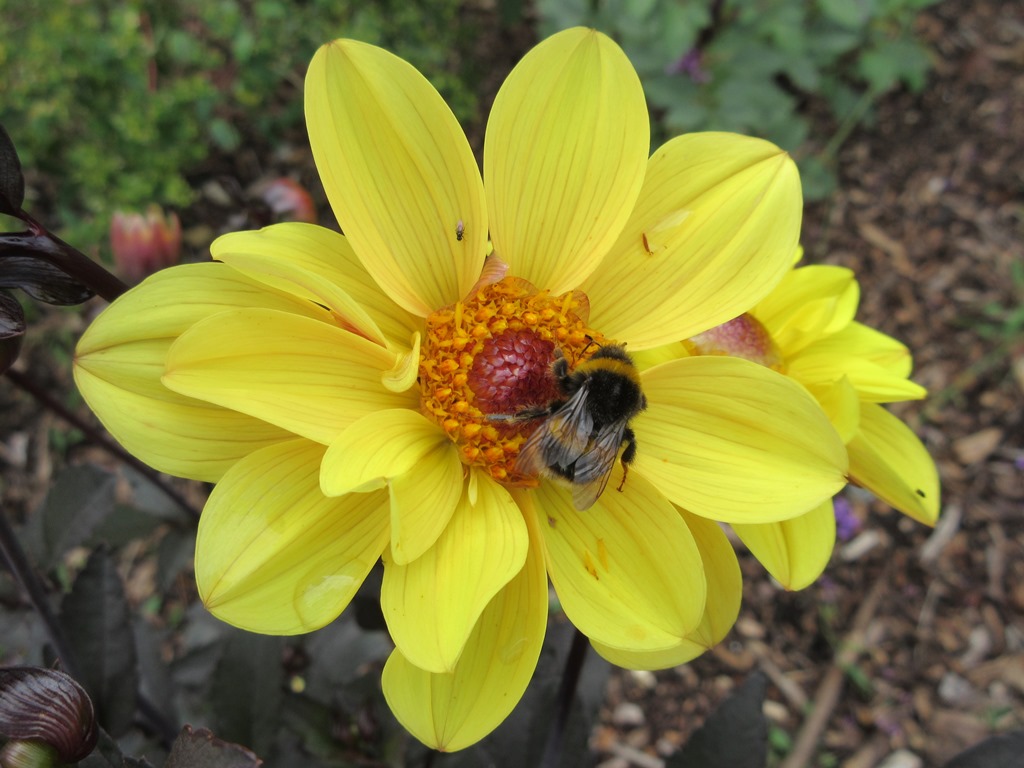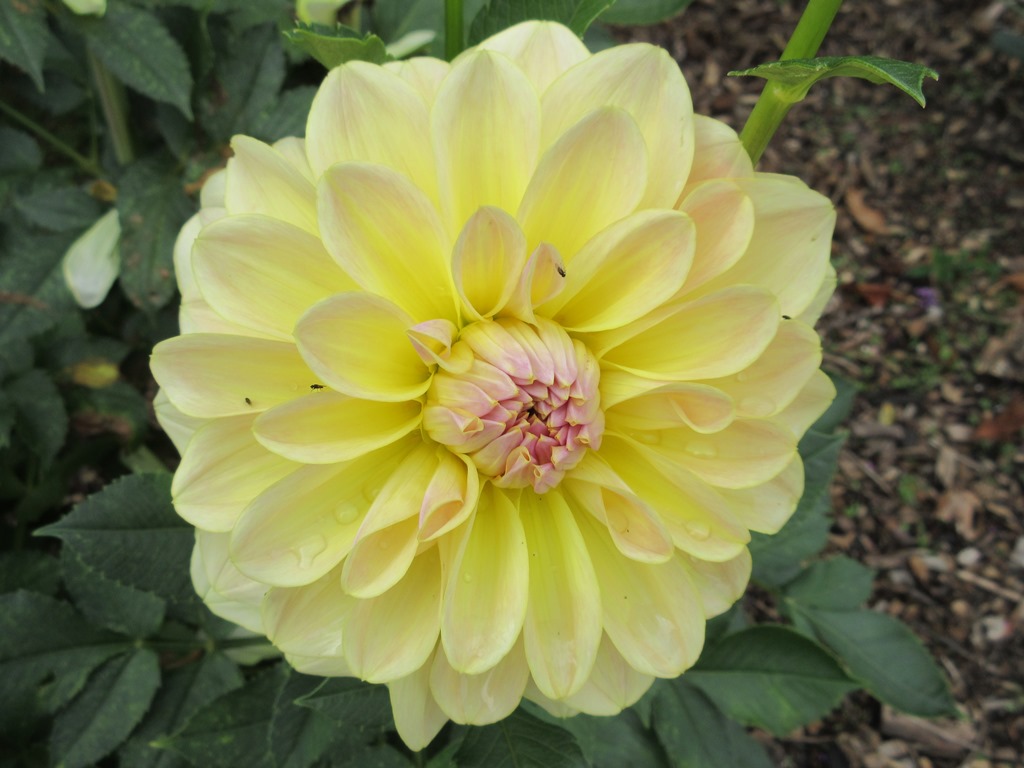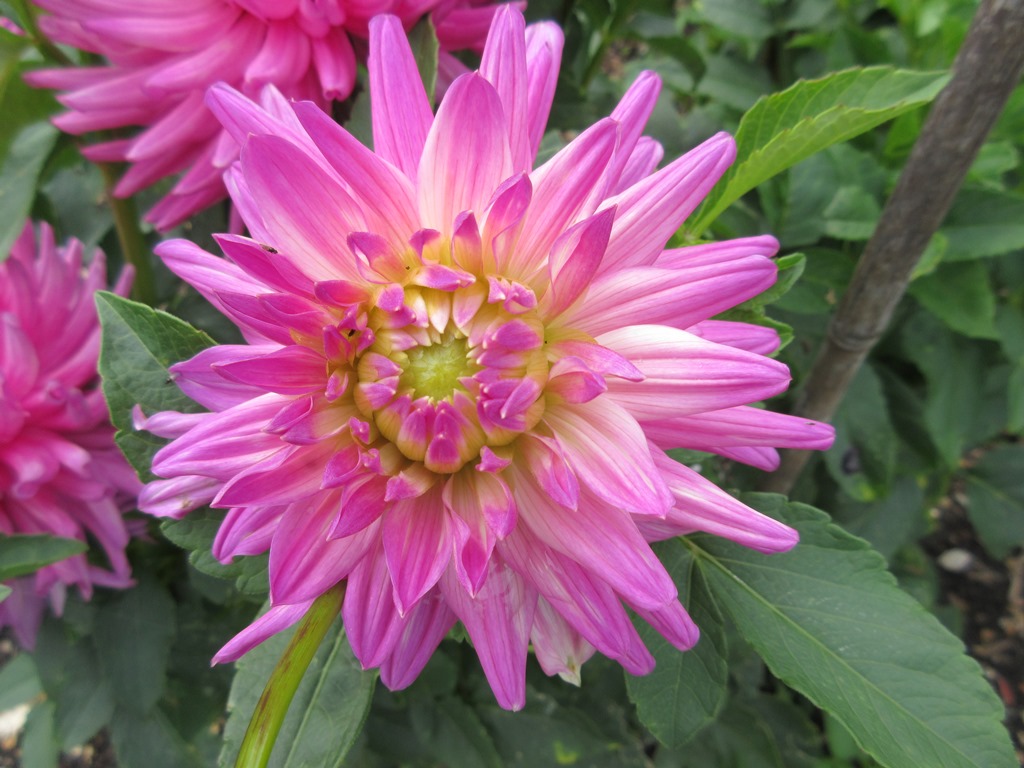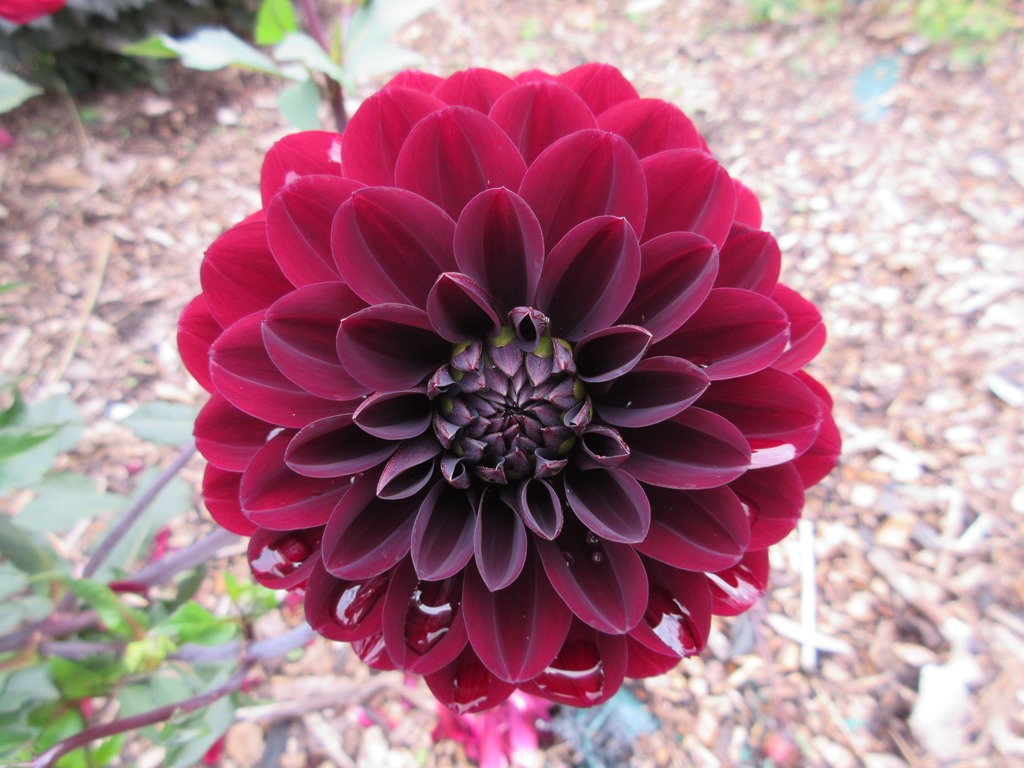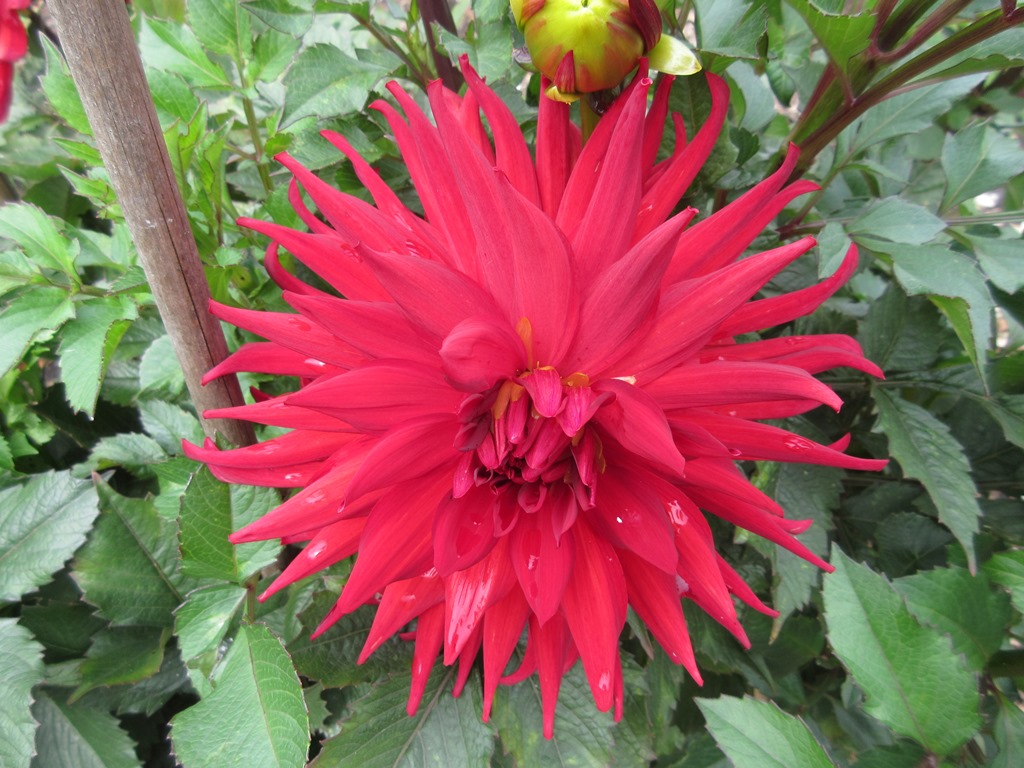 Dahlias - the single flowered varieties are a favourite with bees.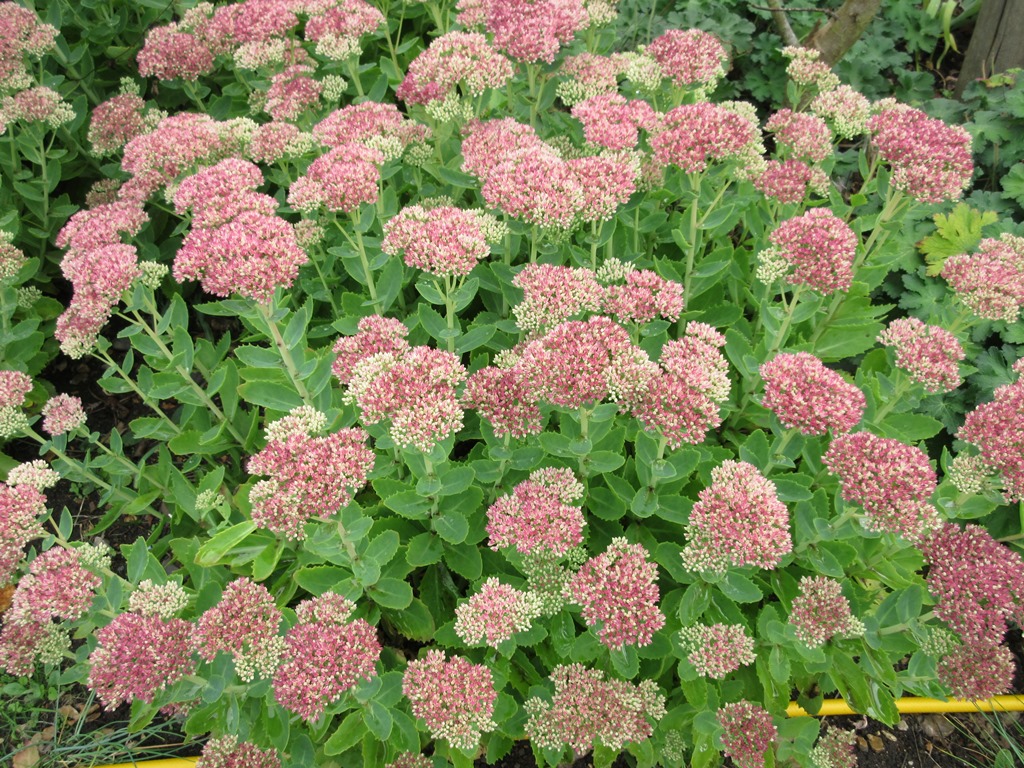 Sedum - providing sustenance for a wide variety of insects throughout the autumn.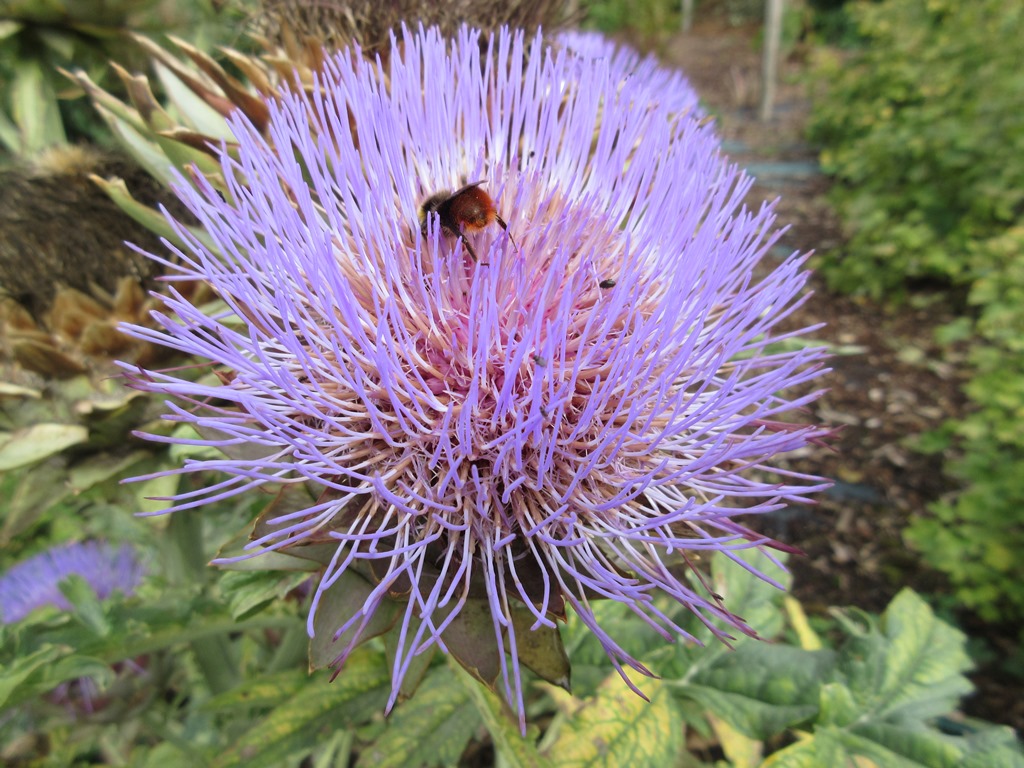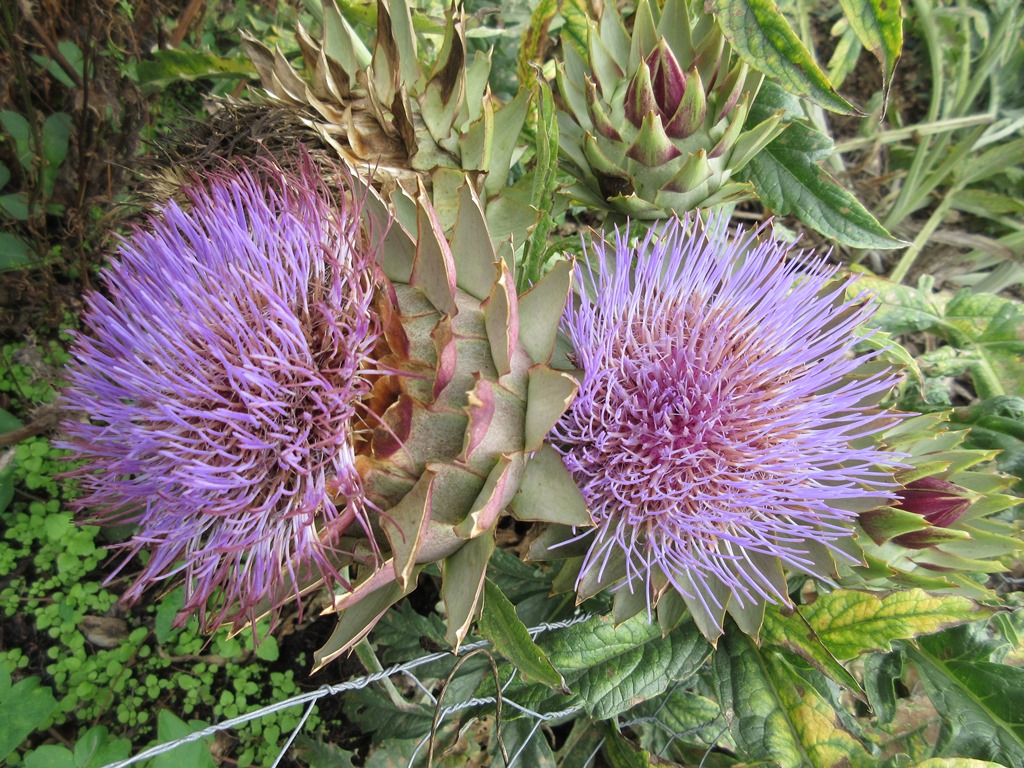 Globe artichokes - also get bee approval.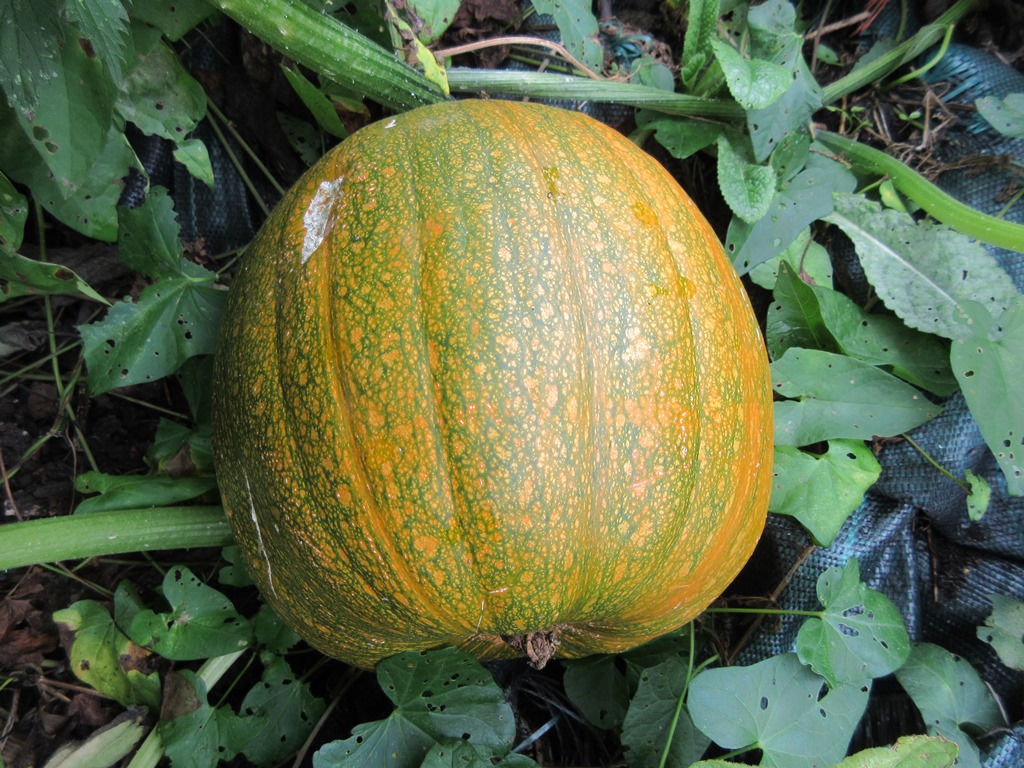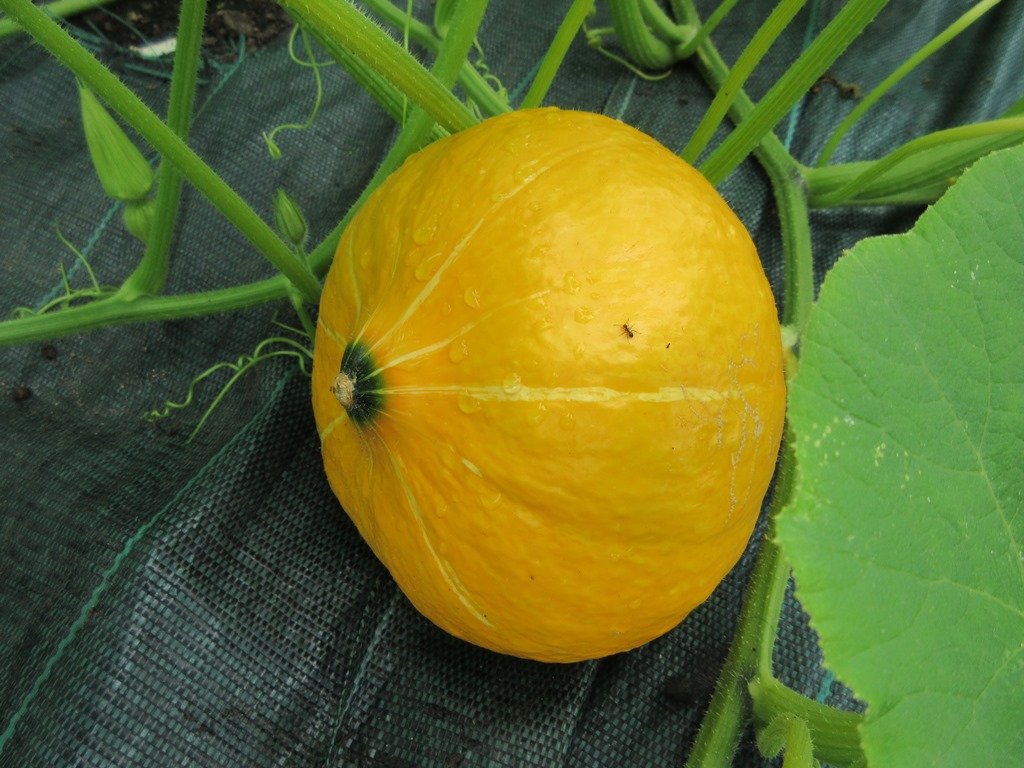 Cucurbits.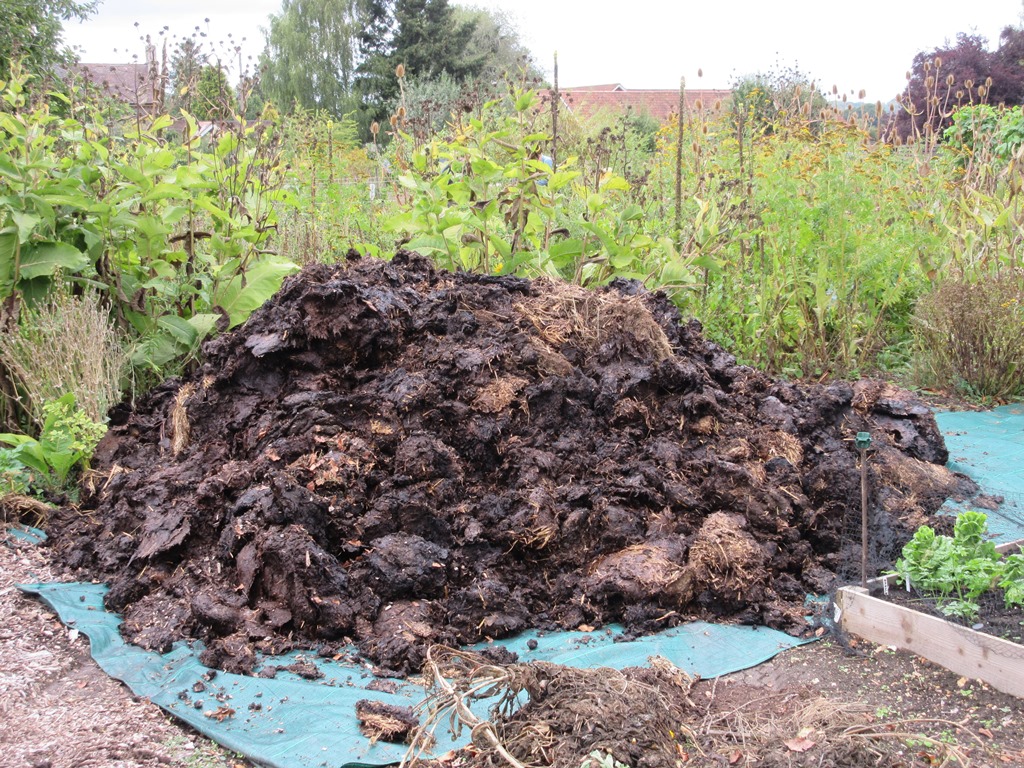 When we arrived to find a large pile of FYM being delivered we thought we knew what the day held instore for us but we were proved wrong and the heap remained as large and as sweetly smelling when we departed as it had on our arrival.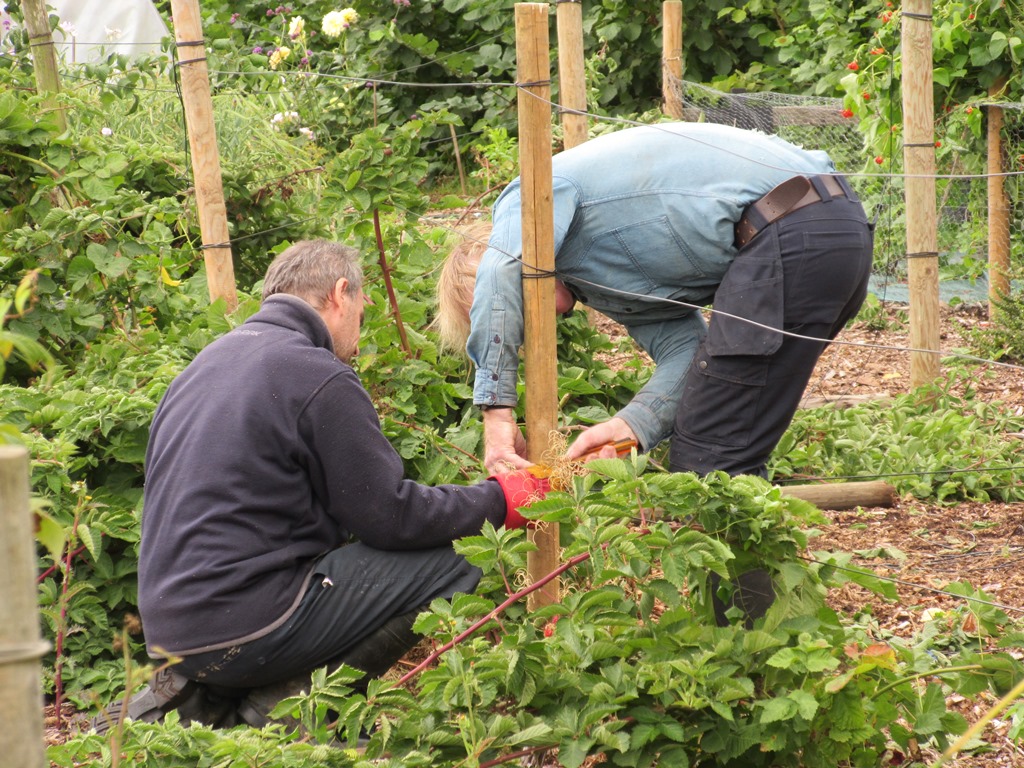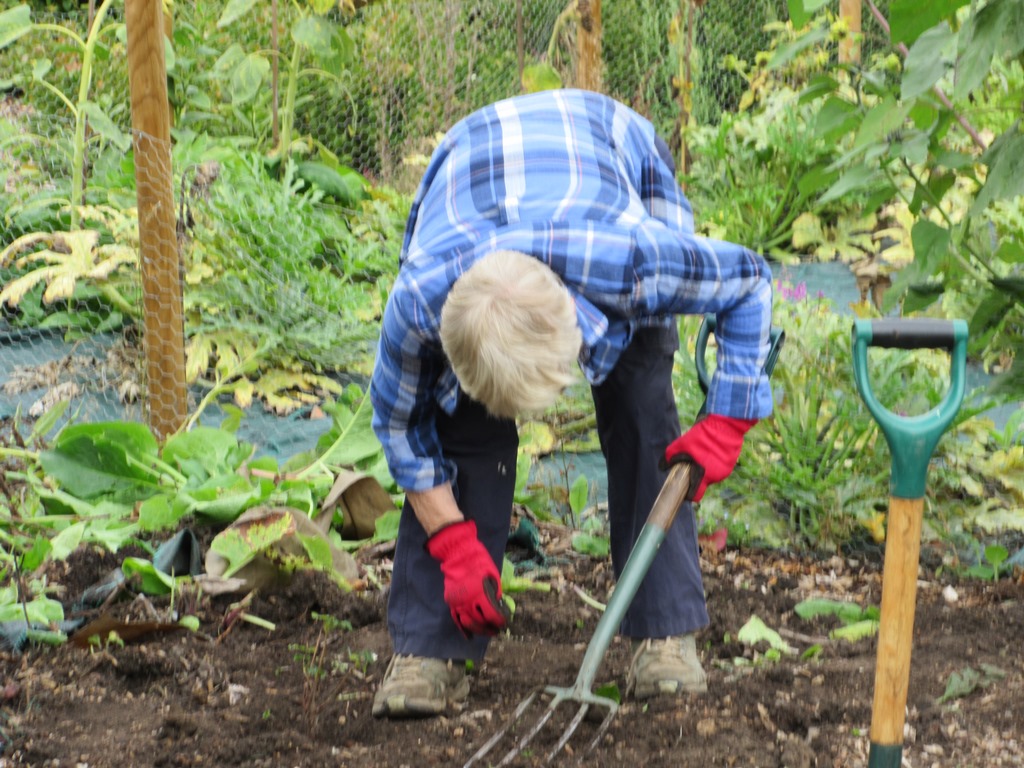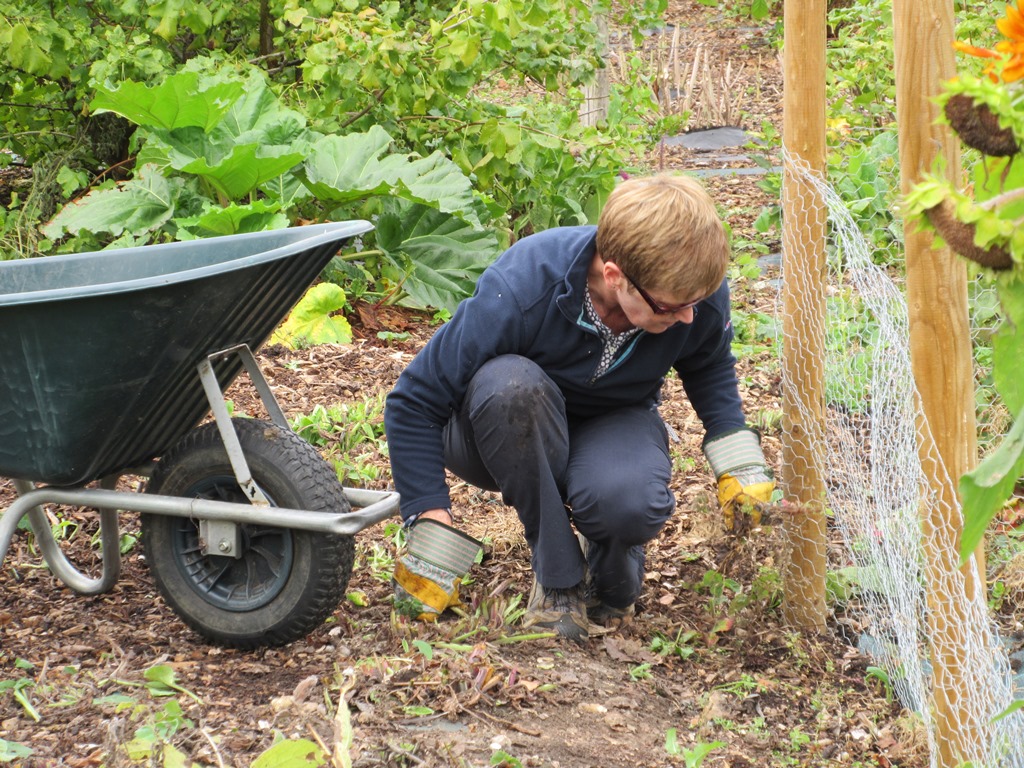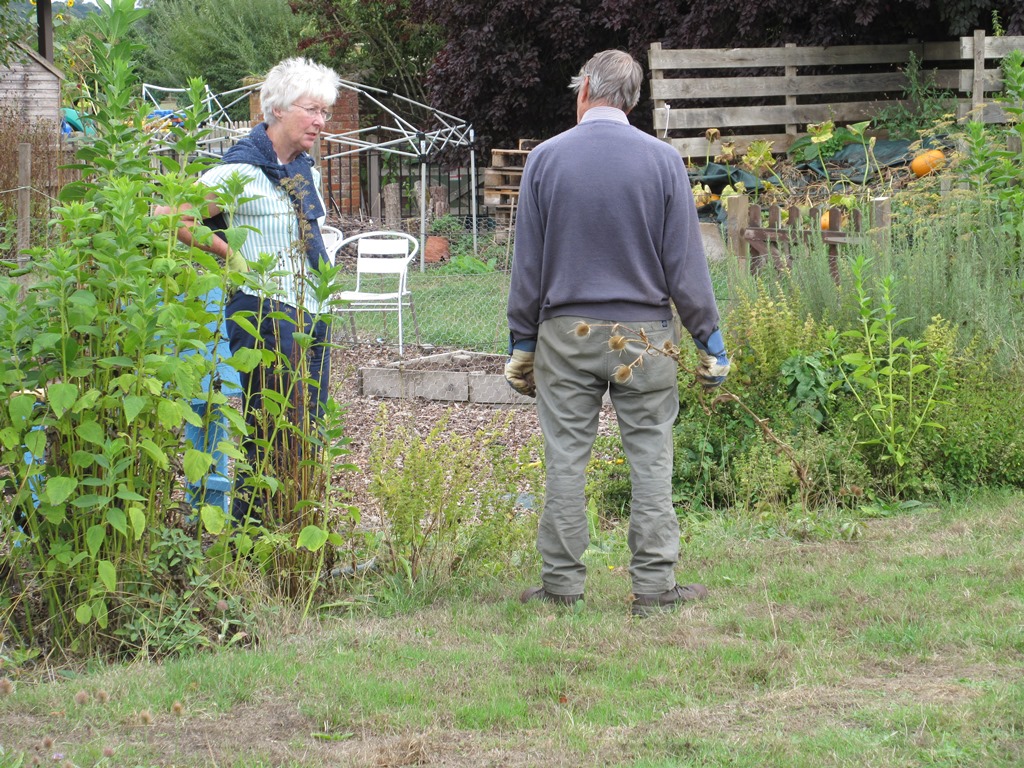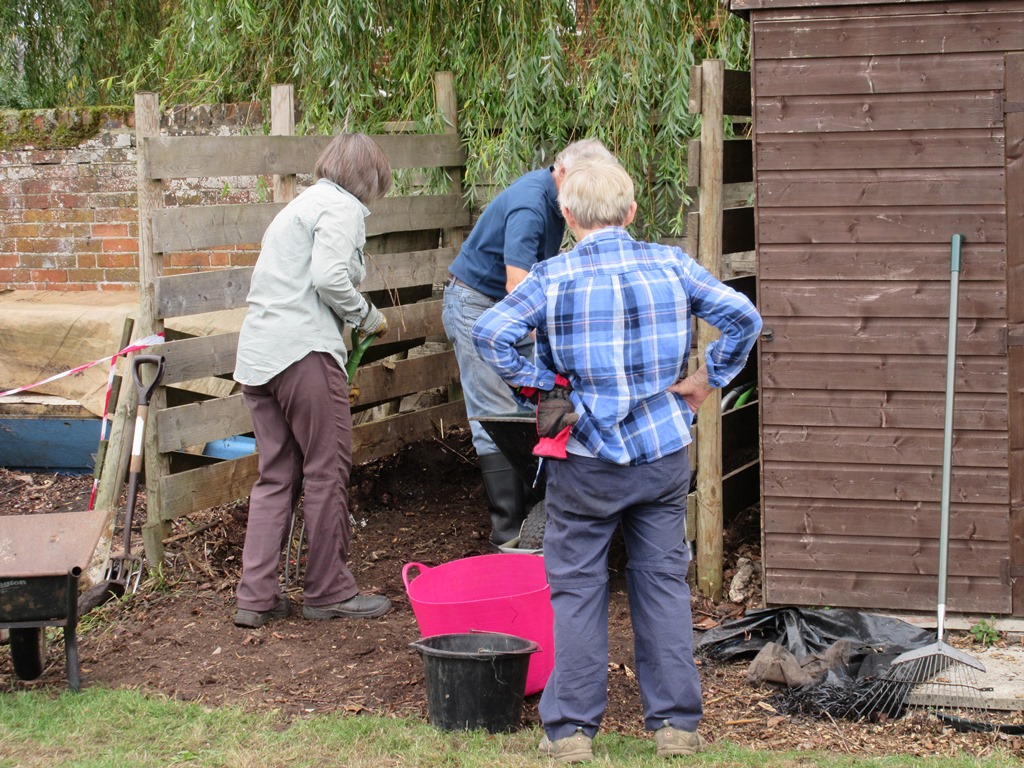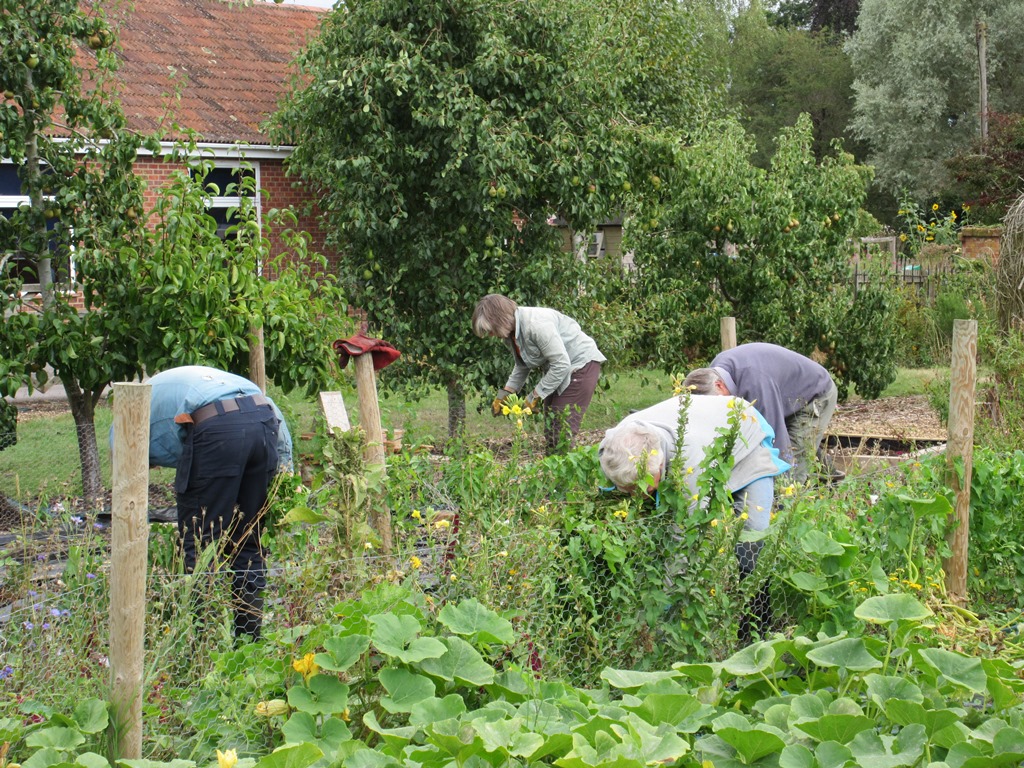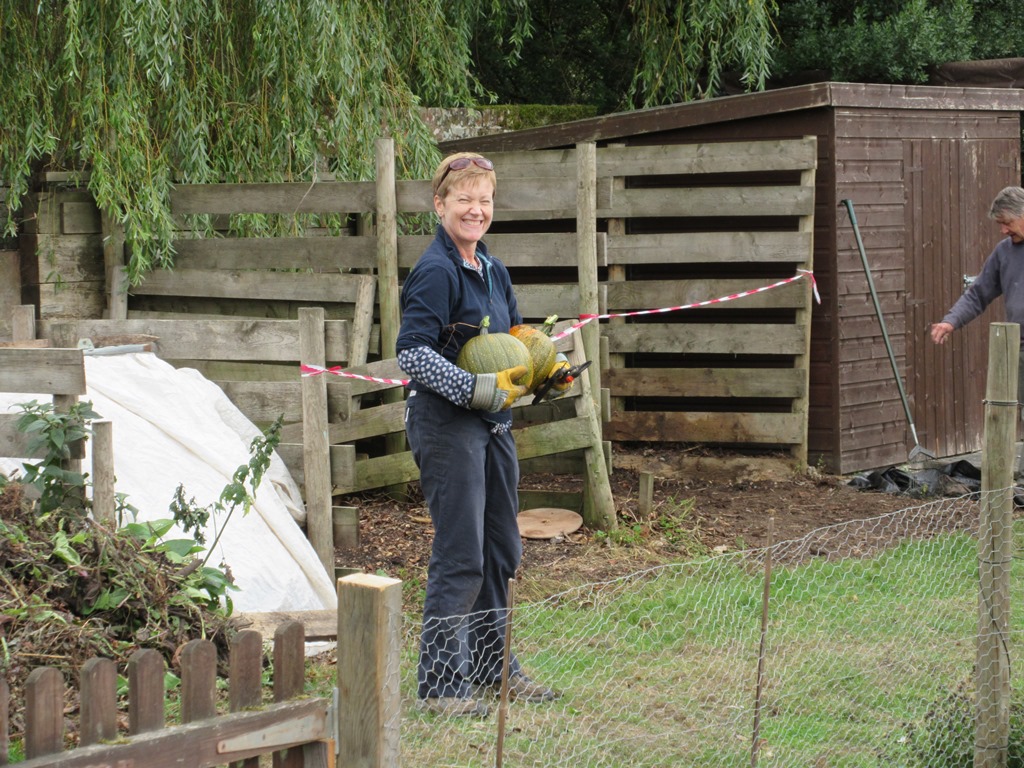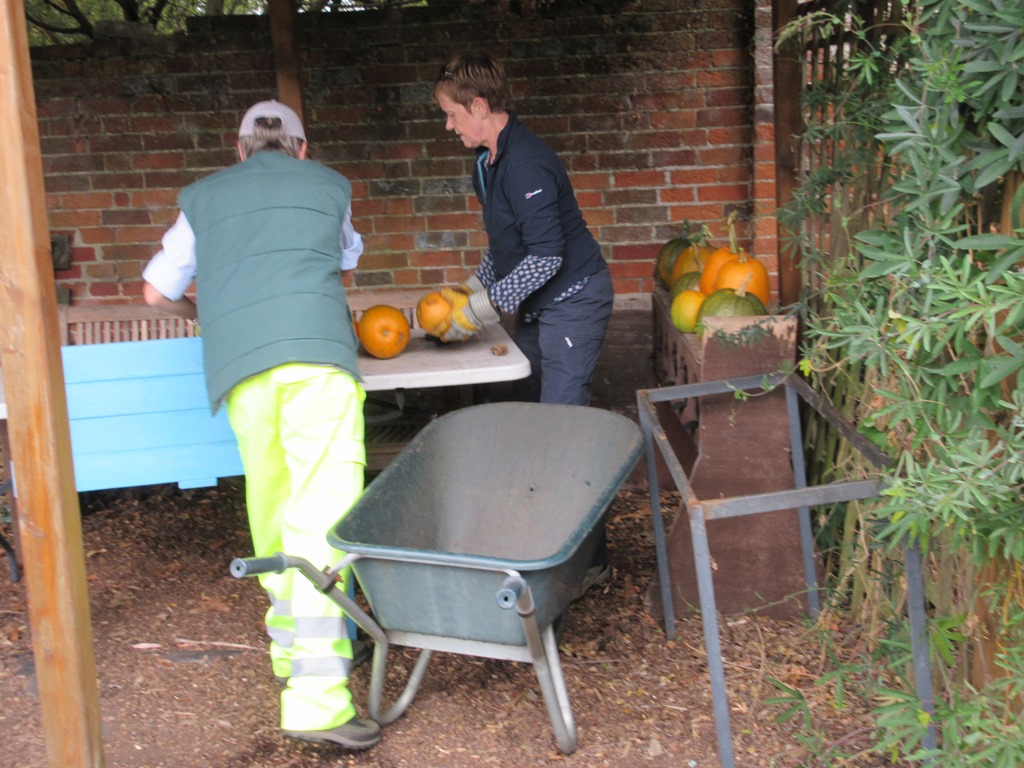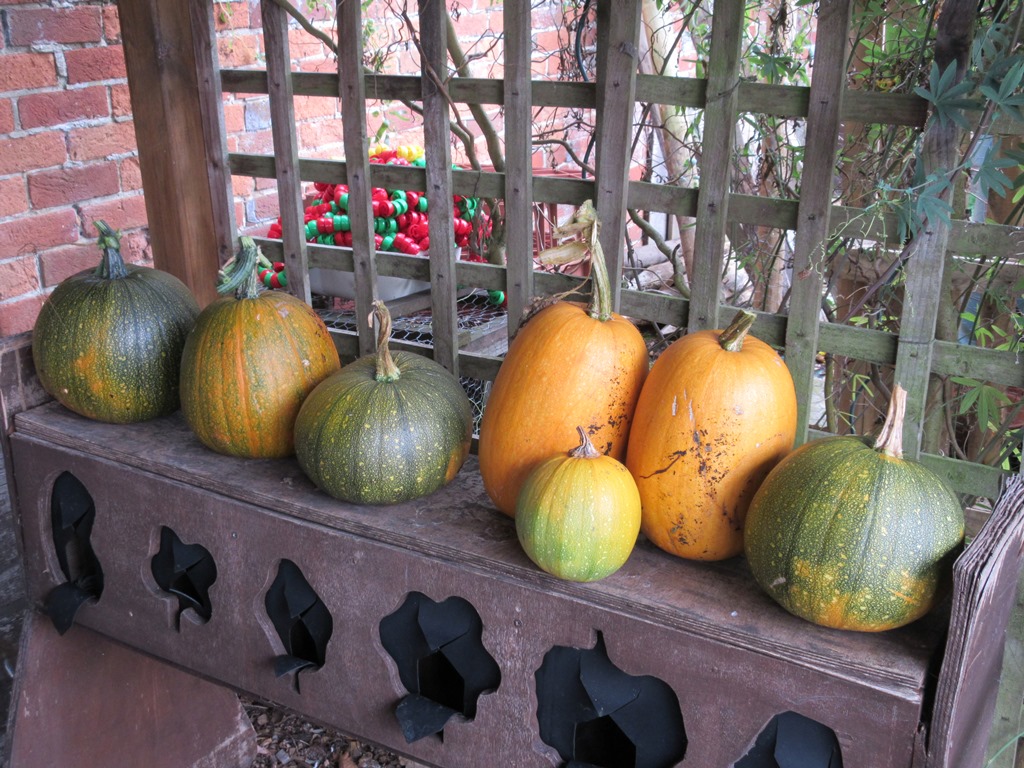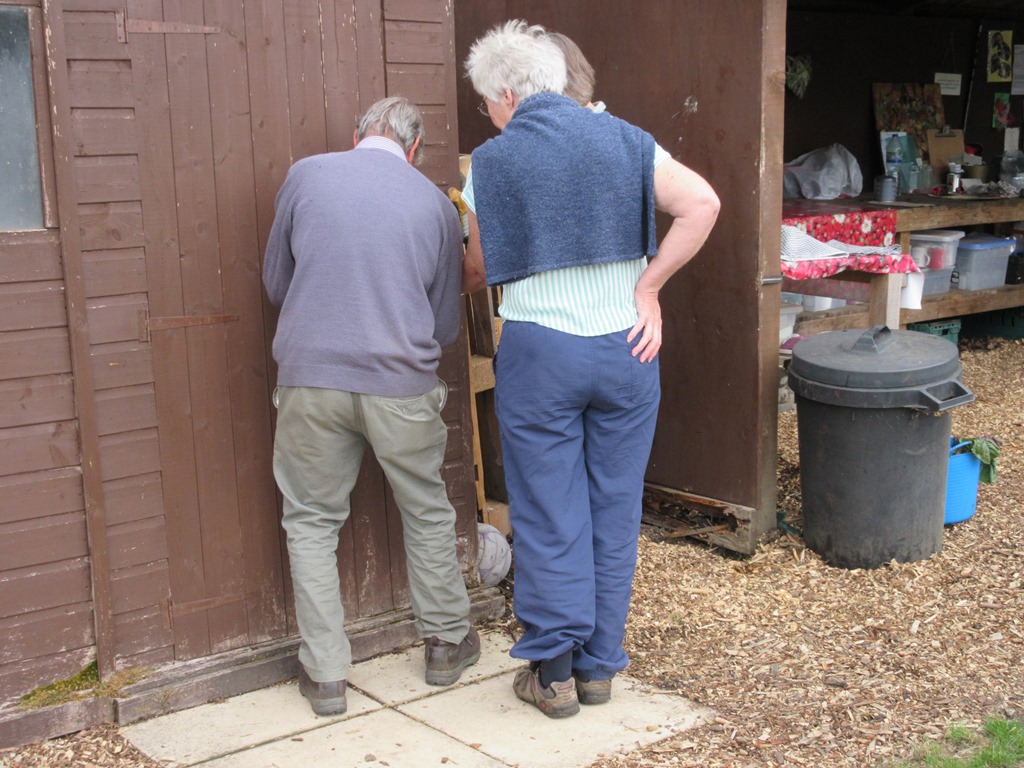 Time to lock up .....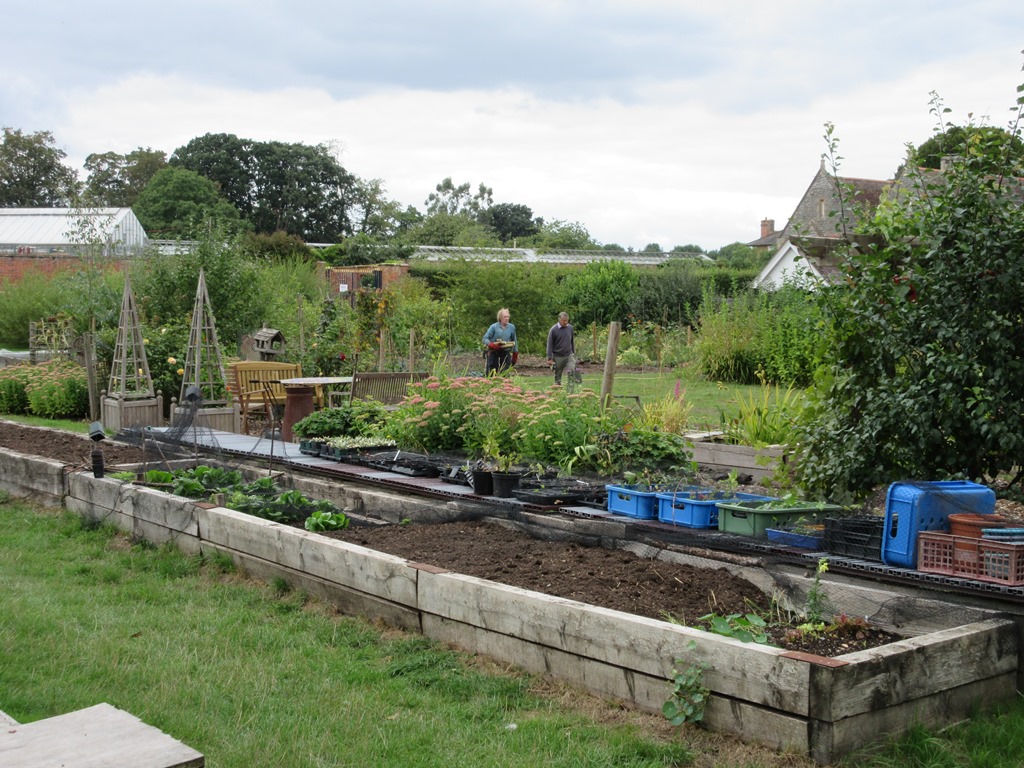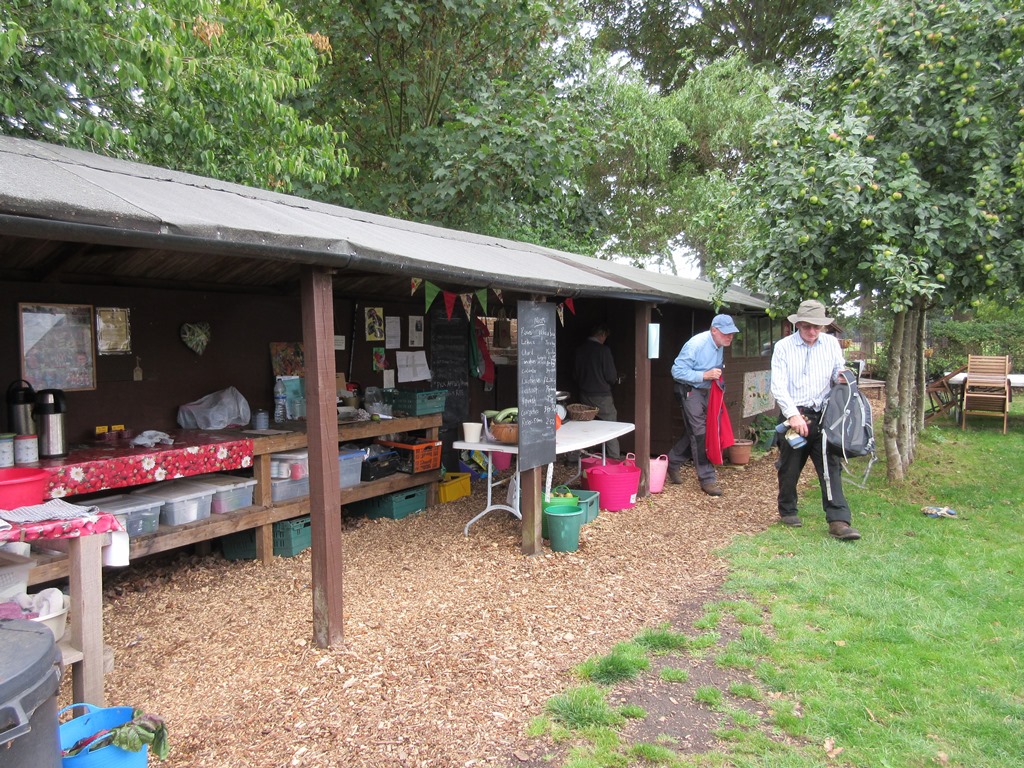 ..... then we're soon off.
Created: Sunday, 13th January 2019
Photographs: Alan Stevens; David Hume