CROW (Conserve Reading on Wednesdays)
Wednesday, 2nd May 2018
Five a Day Market Garden, Englefield ~ Composting area maintenance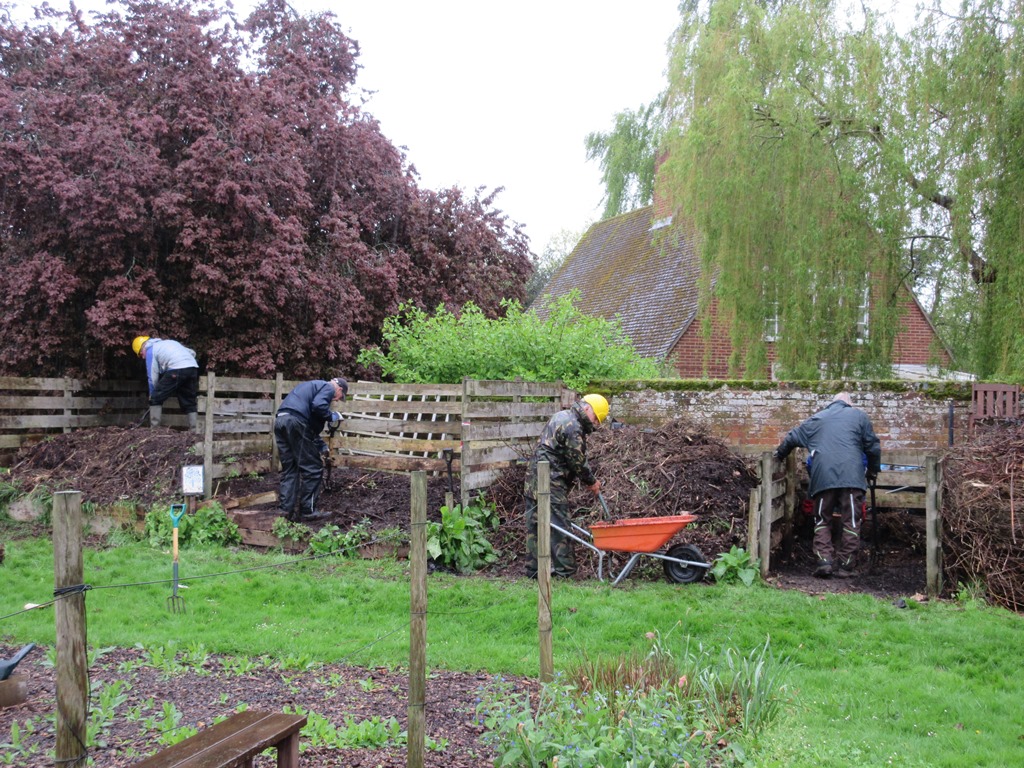 Despite the start of the task coinciding with the arrival of rain the group persevered and set about maintaining the composting area which was built with CROW's help in 2012.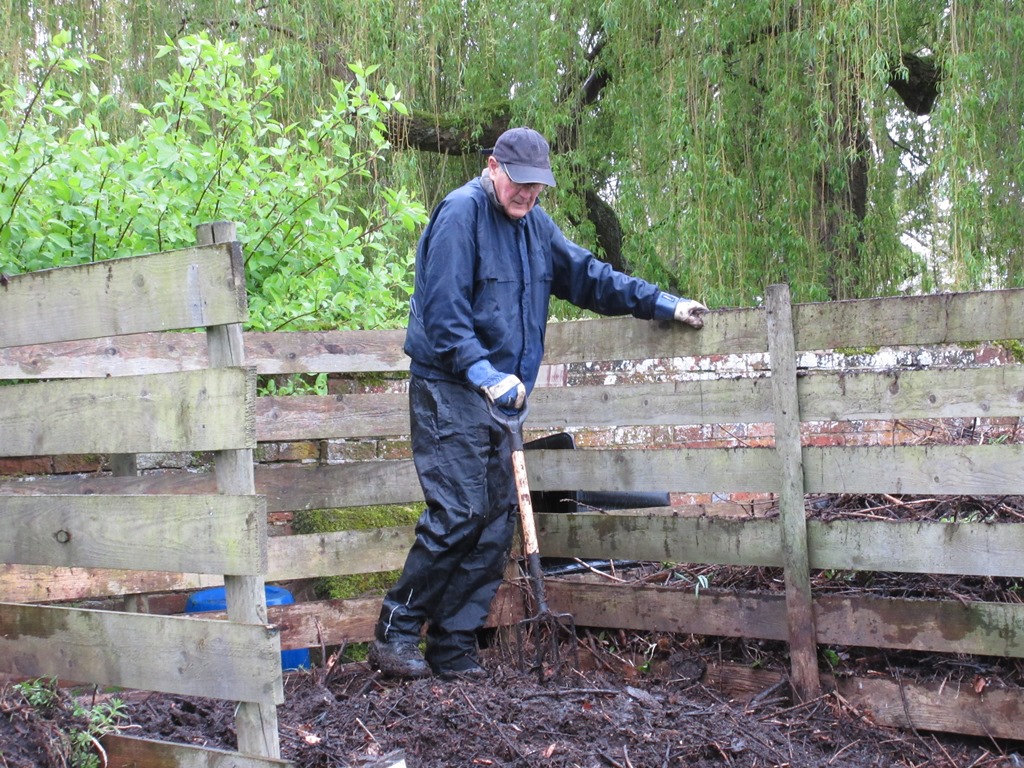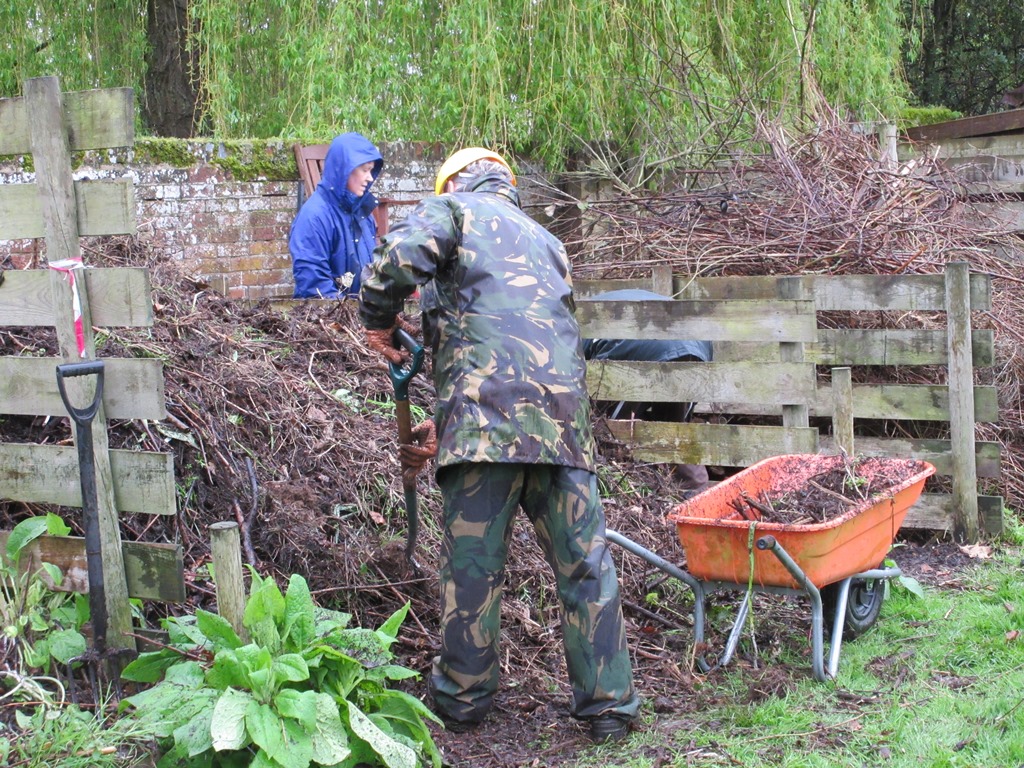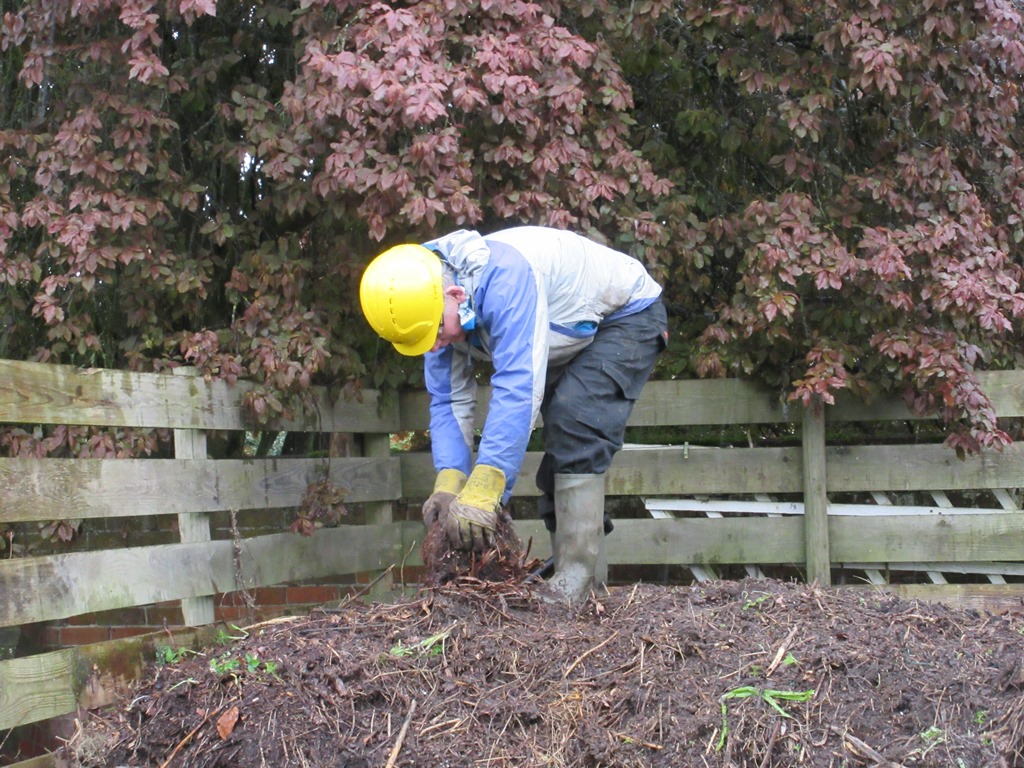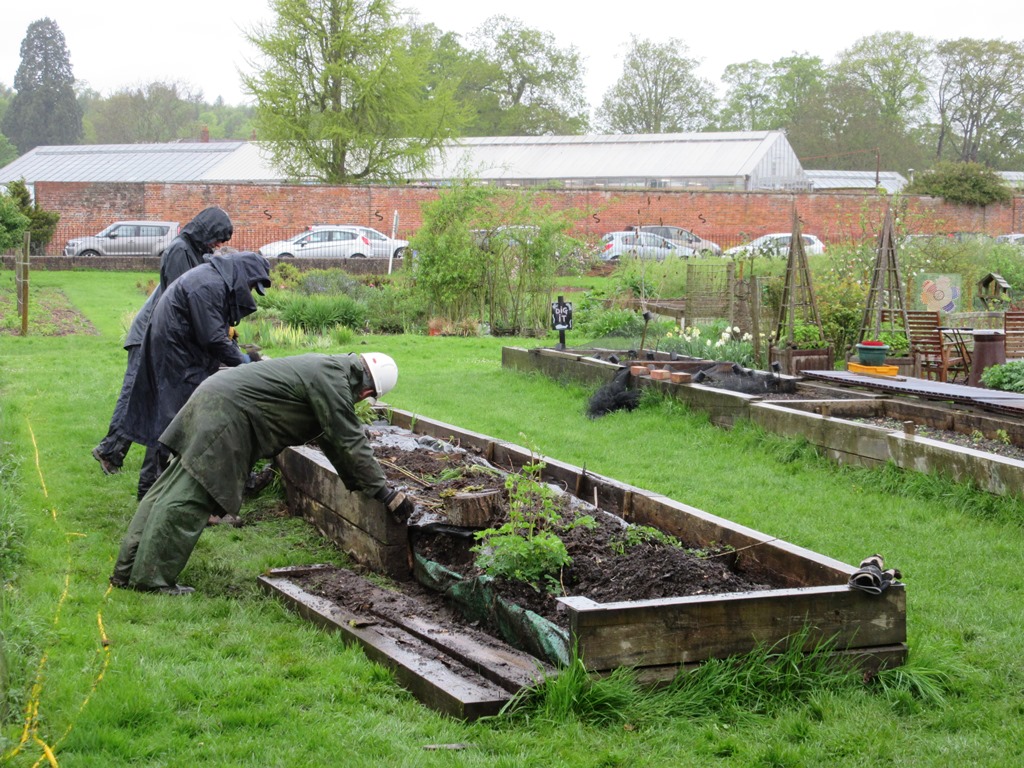 A collapsing raised bed was also in need of attention.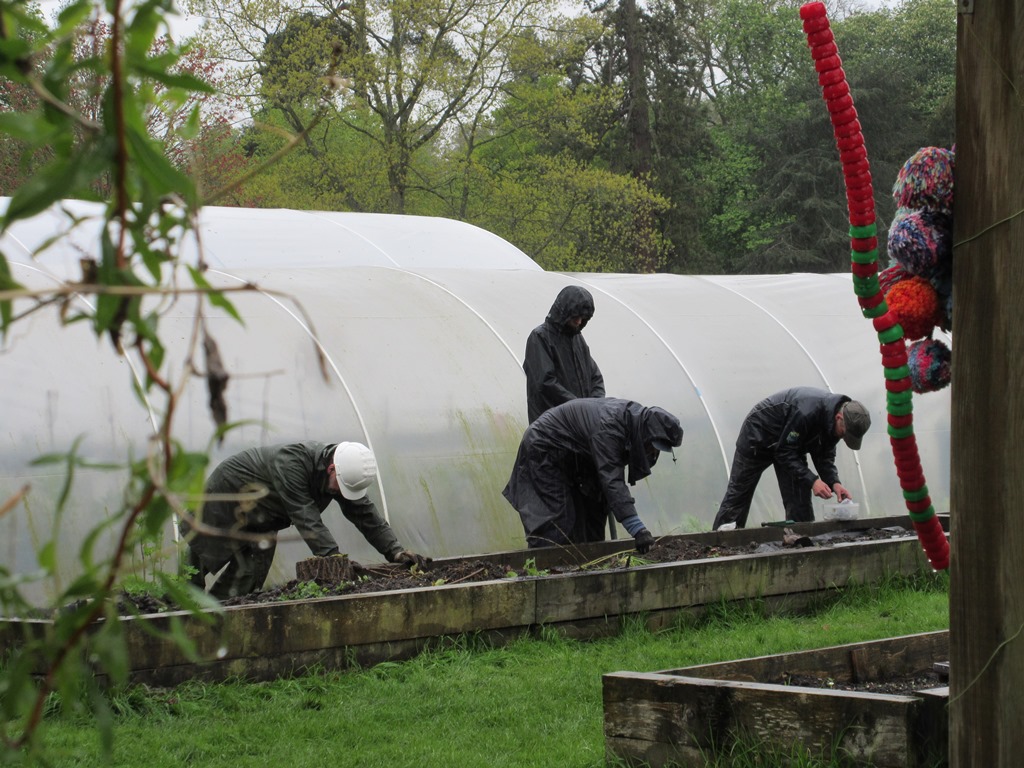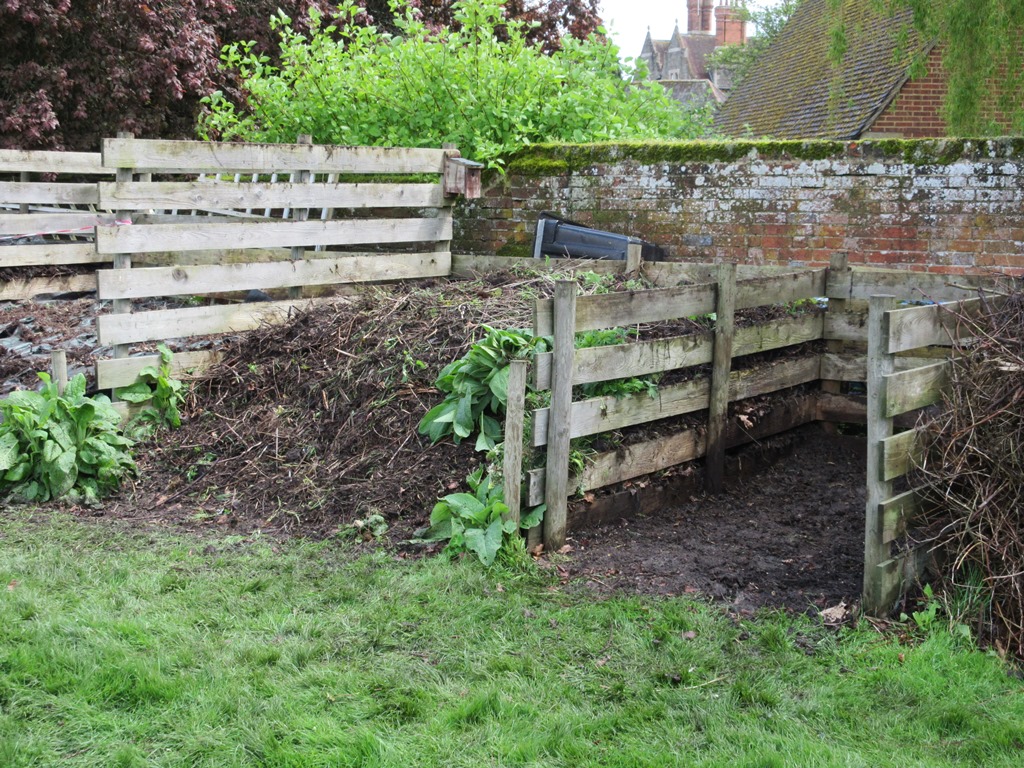 By the time we returned from coffee at the nearby Englefield Tearooms (patronised partly in support of the local community but mainly because they serve excellent cake), the rain had ceased and with our initial tasks already complete .....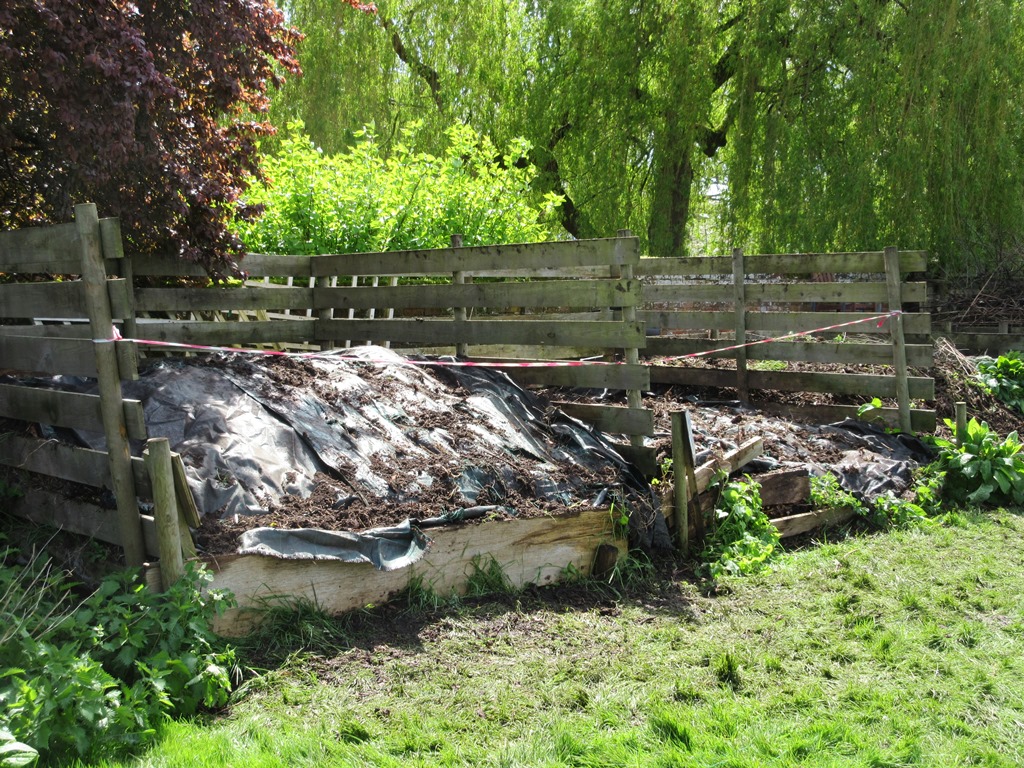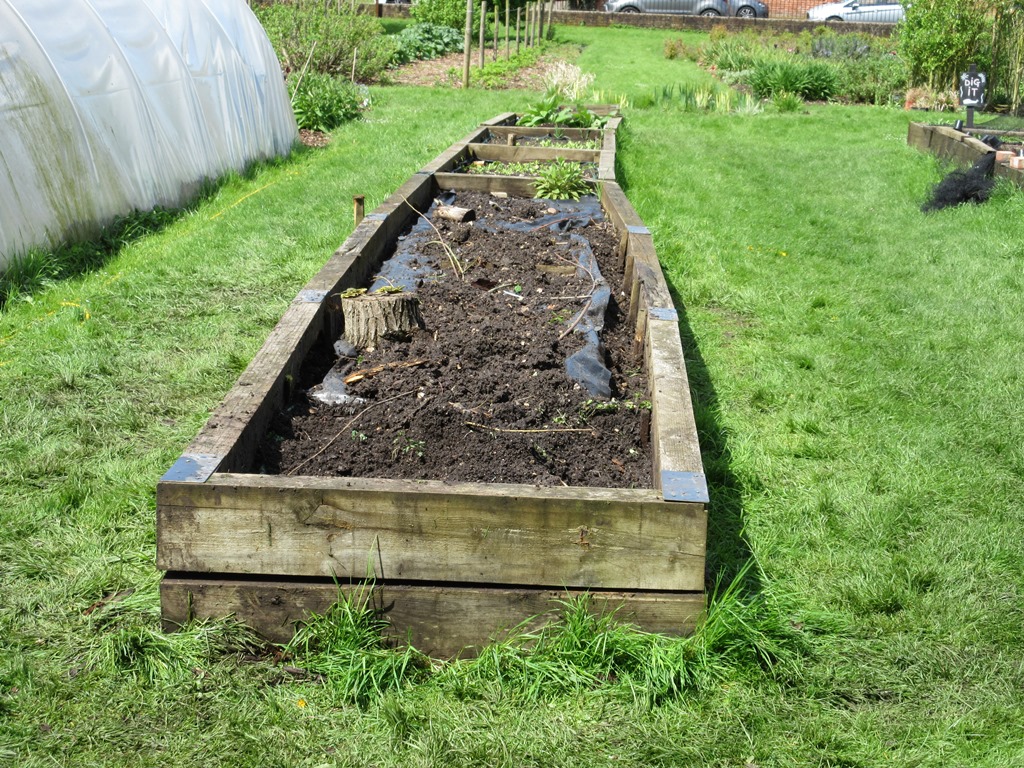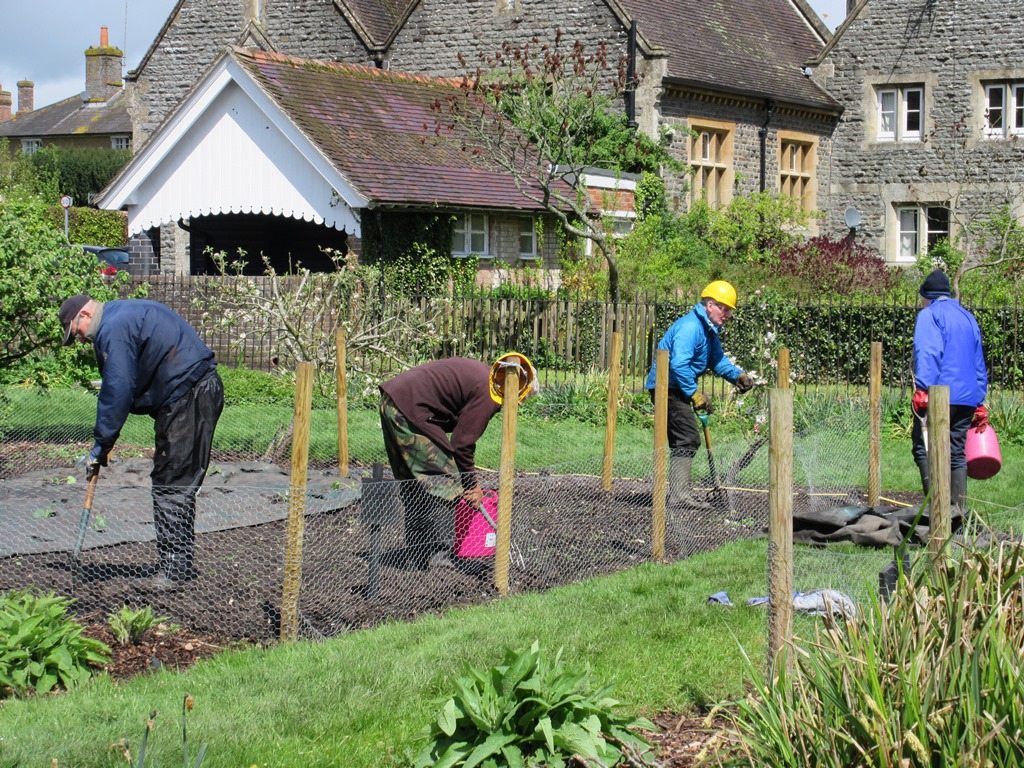 ..... it was time for some 'proper' gardening - weeding and digging.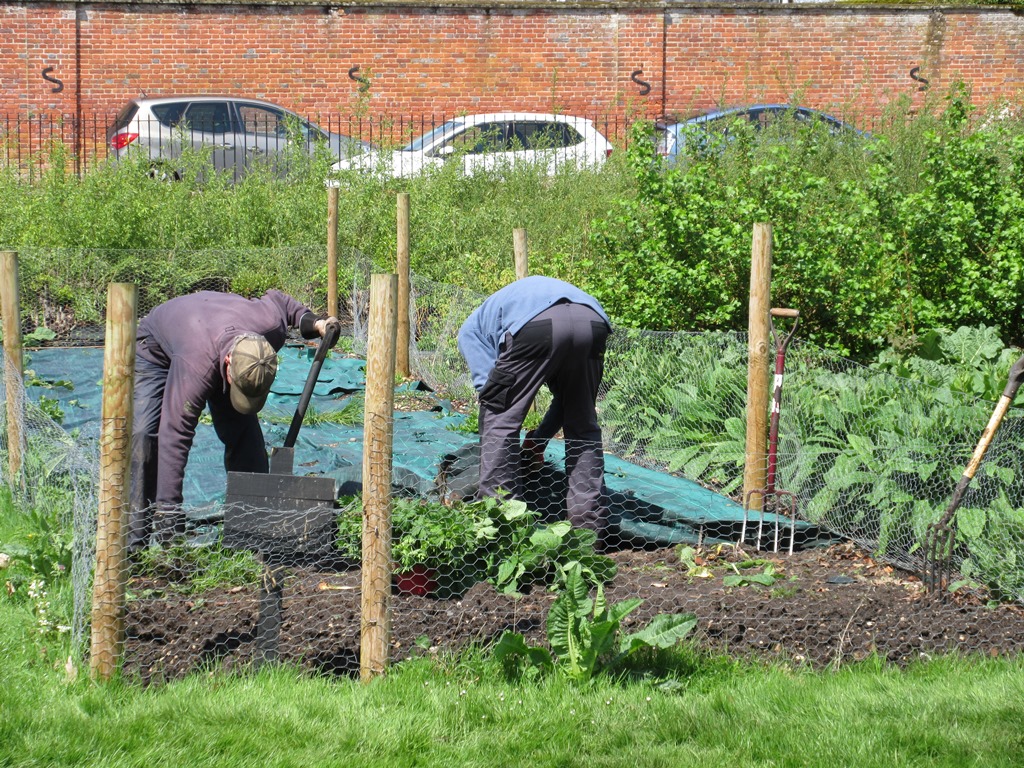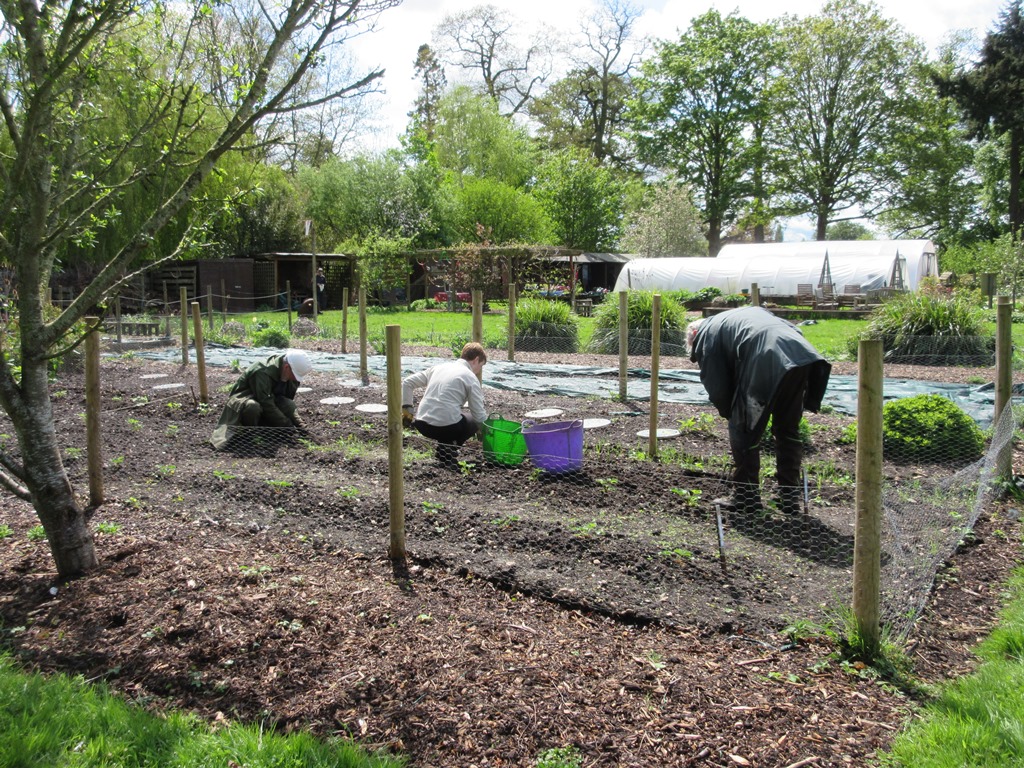 Shortly after lunch the sky darkened and a further downpour left the site sodden, at which point slightly earlier than usual it was decided to call it a day happily having achieved far more than originally planned.
Created: Sunday, 6th May 2018
Photographs: Alan Stevens