CROW (Conserve Reading on Wednesdays)
Monday, 28th September 2009
Newcastle Road Allotments, Whitley ~ Preparing allotment plot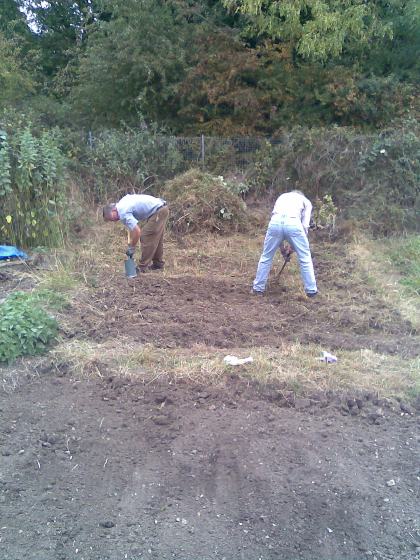 Not exactly wildlife conservation but some people cannot say No' when help is requested.
A group of local residents who are keen to encourage more people to grow their own food, successfully applied for a grant from the Big Lottery 'Local Food' fund. The idea is to develop 15 food growing gardens in Reading over the next 3 years to be managed by local people. One of the first year projects is at Newcastle Road Allotments in Whitley where Pam Goddard from the '5 a day' Market Garden at Englefield is acting as tutor. To help get the project off the ground, Pam asked CROW for help preparing the site.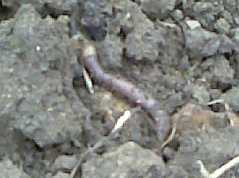 After two wet summers we had forgotten how hard parched soil can become but it was not long before fork and spade were abandoned in favour of mattock. In the dry and dusty conditions the discovery of a single earthworm was enough to generated some excitement.
However by the end of the morning the plot was clear, if not deeply dug, and there was just time for a photoshoot before we headed home.
From the left, many thanks to Ricki, Alan, Terry and Mary behind the camera, for all the hard work. We wish Pam every success with the project.