CROW (Conserve Reading on Wednesdays)
Wednesday, 18th February 2015
Paices Wood Country Park, Aldermaston ~ Coppicing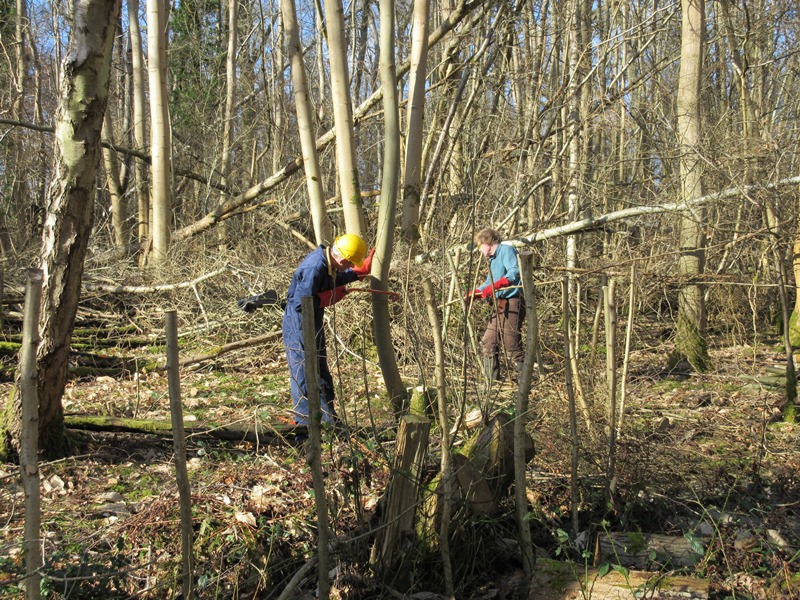 We had started work on this coppice plot when we visited Paices Wood in mid December for our Christmas task.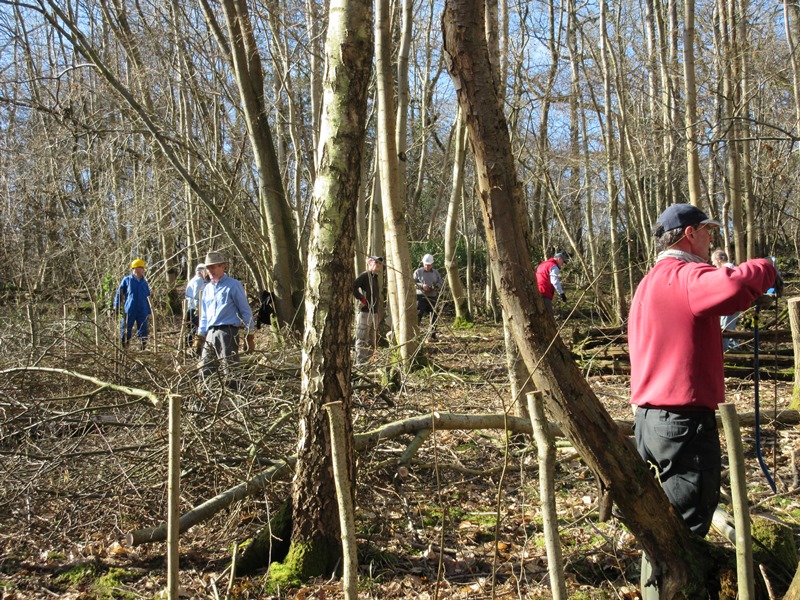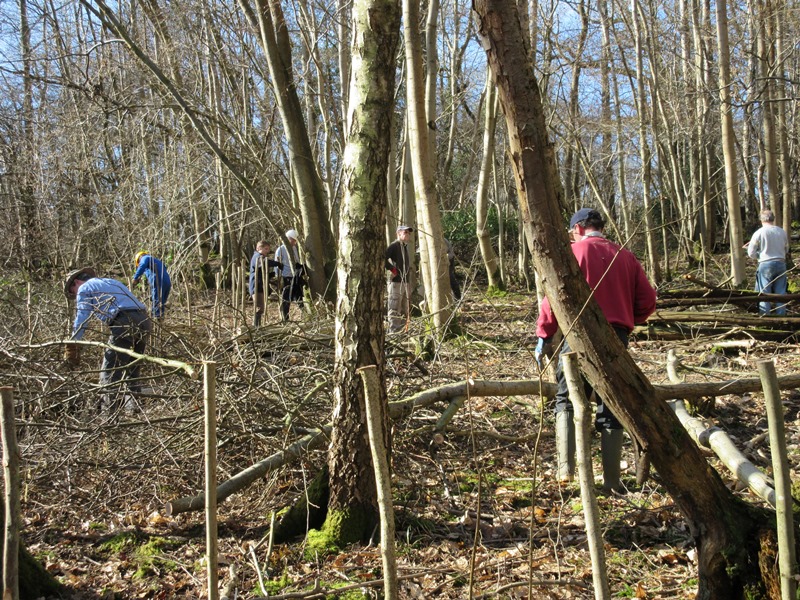 Much of the task involved the construction of a dead hedge around the plot to protect the coppiced stools from deer. Deer will continually nibble the new growth which can in extreme cases kill the stools.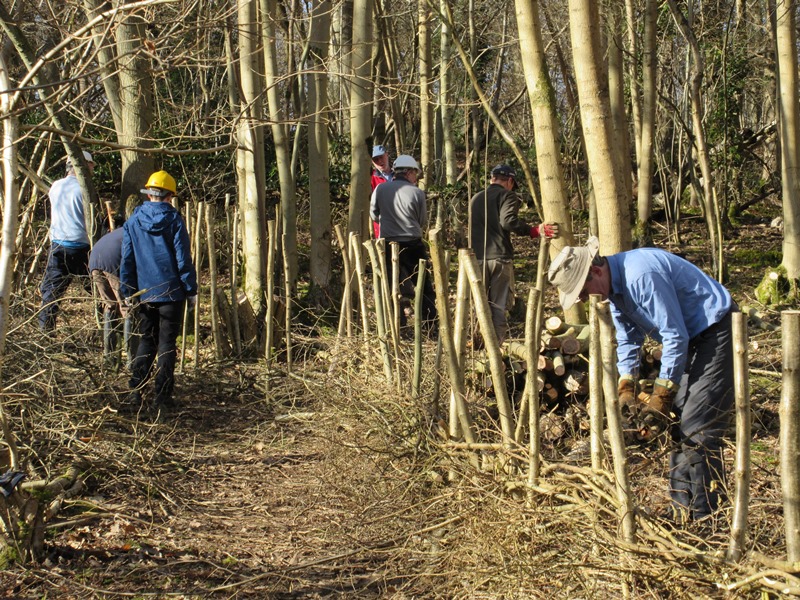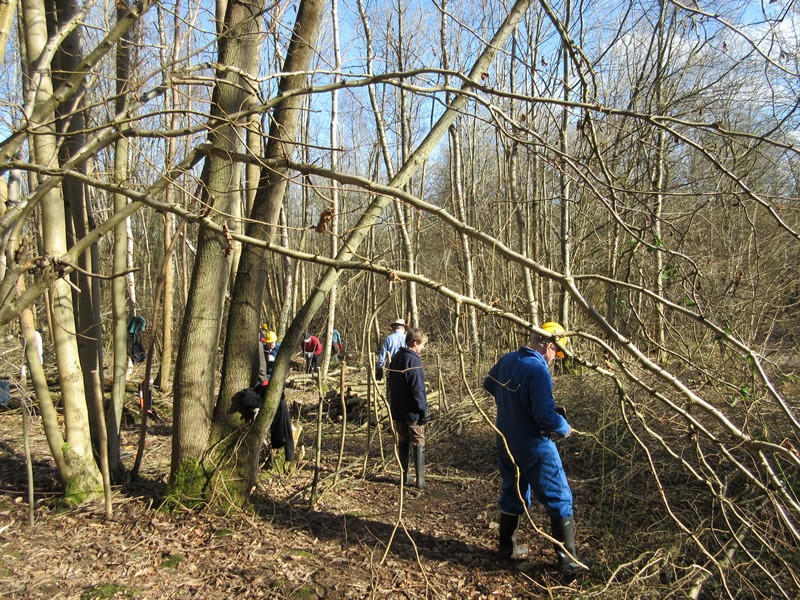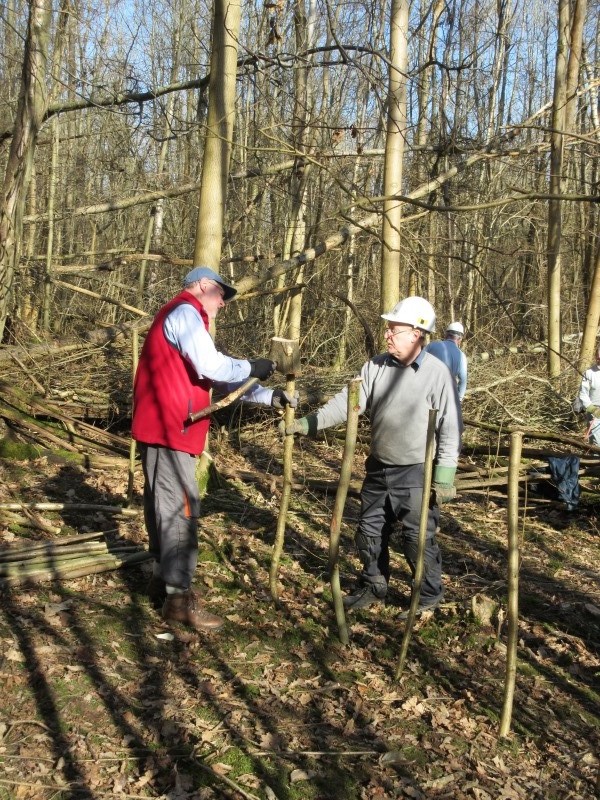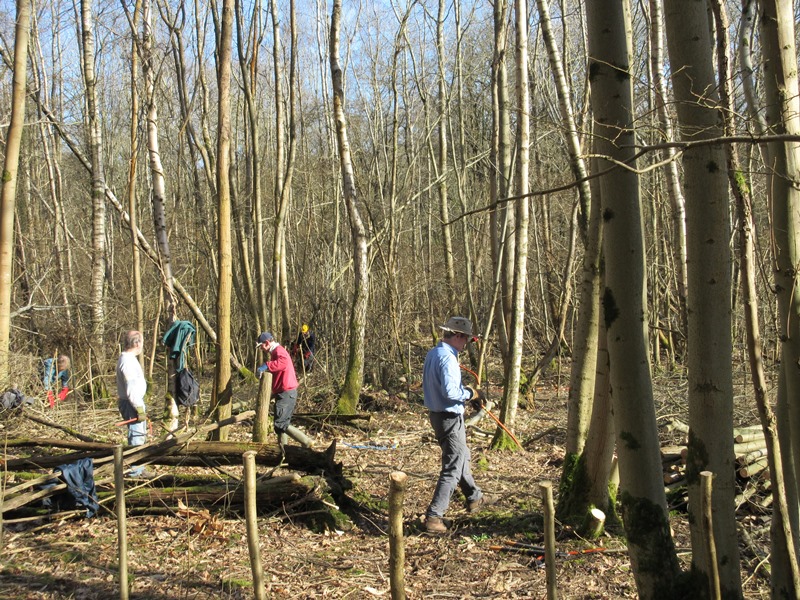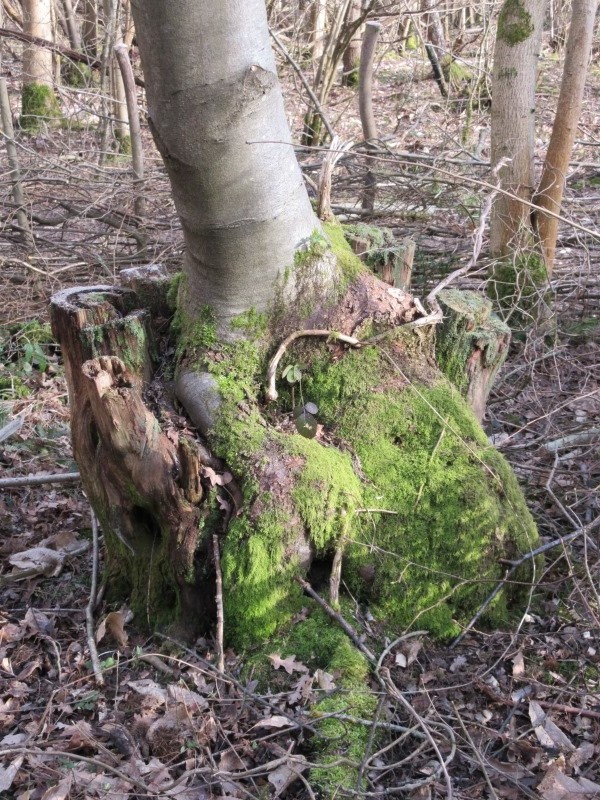 Coppiced ash - from before our time!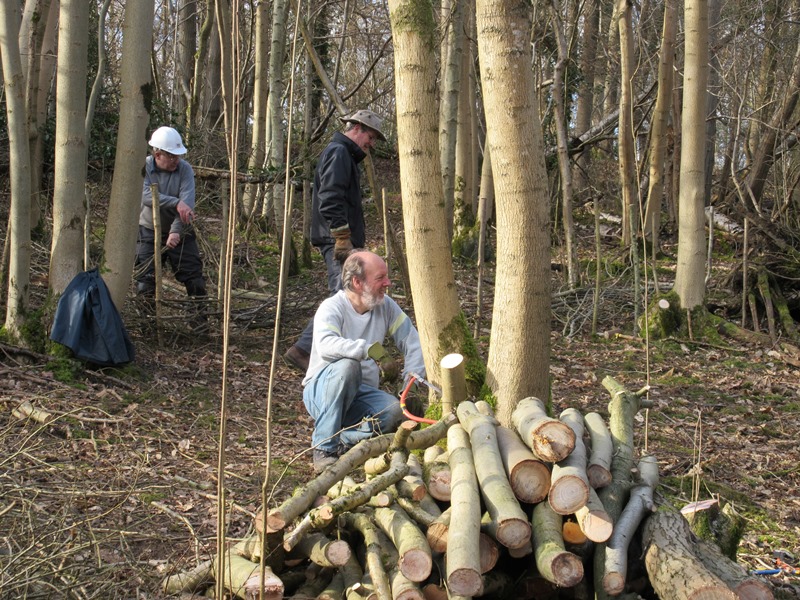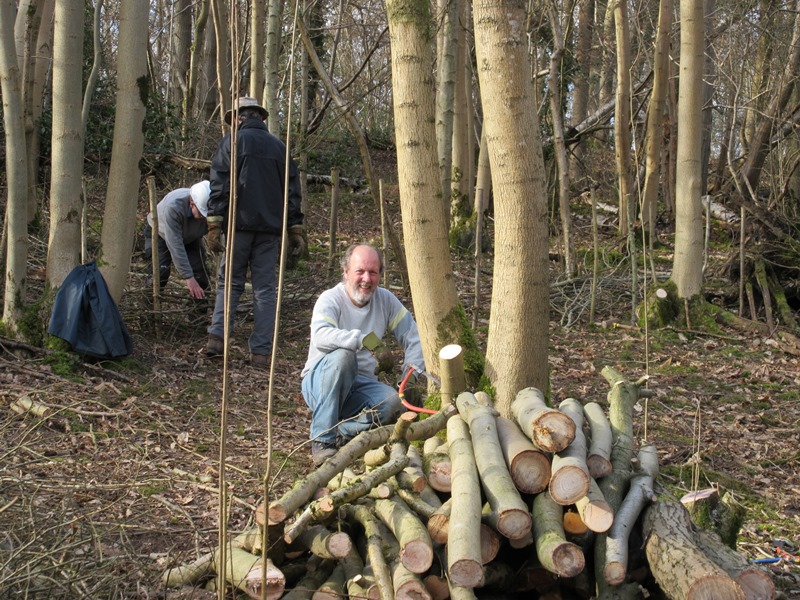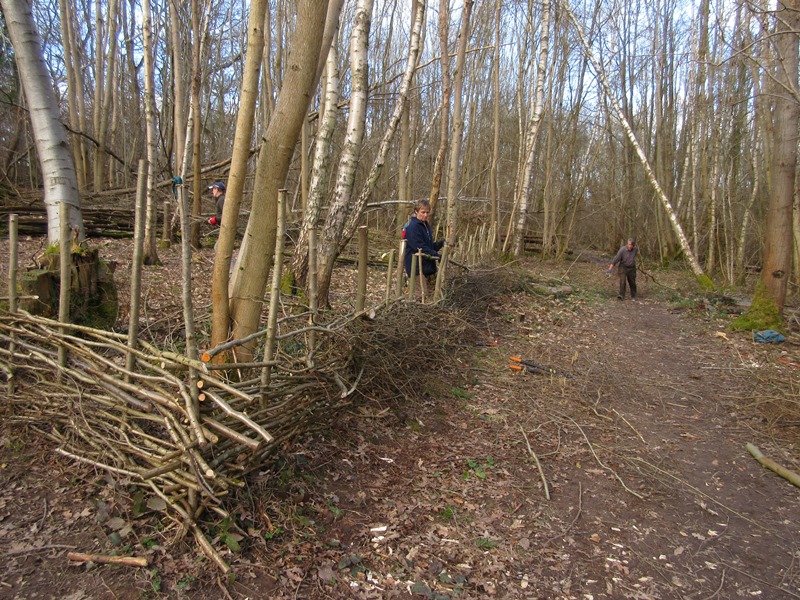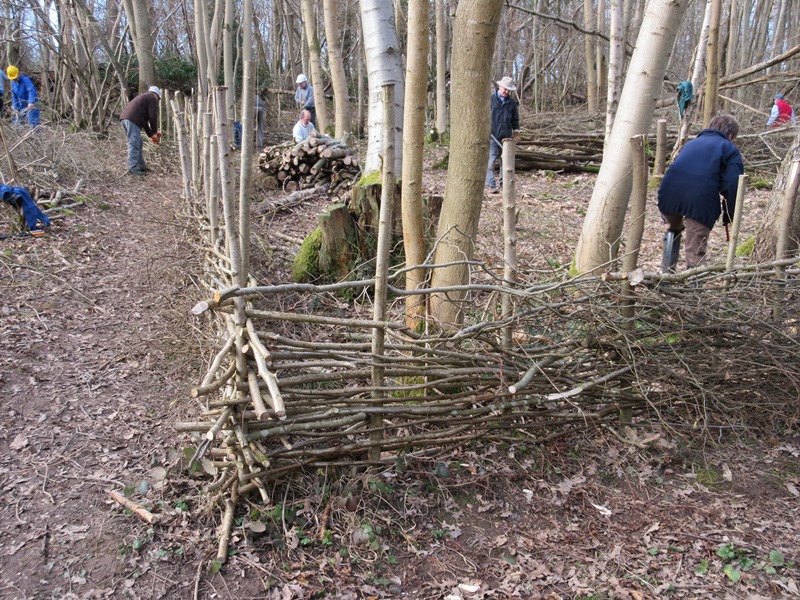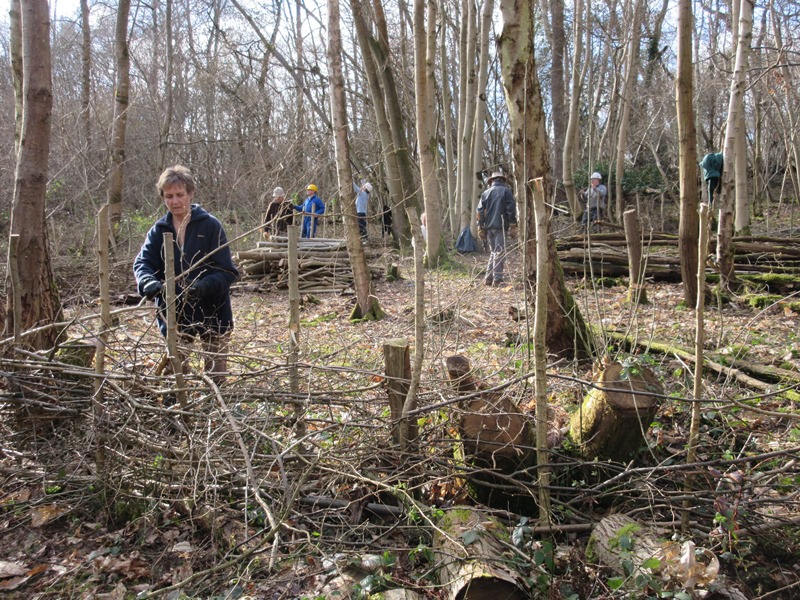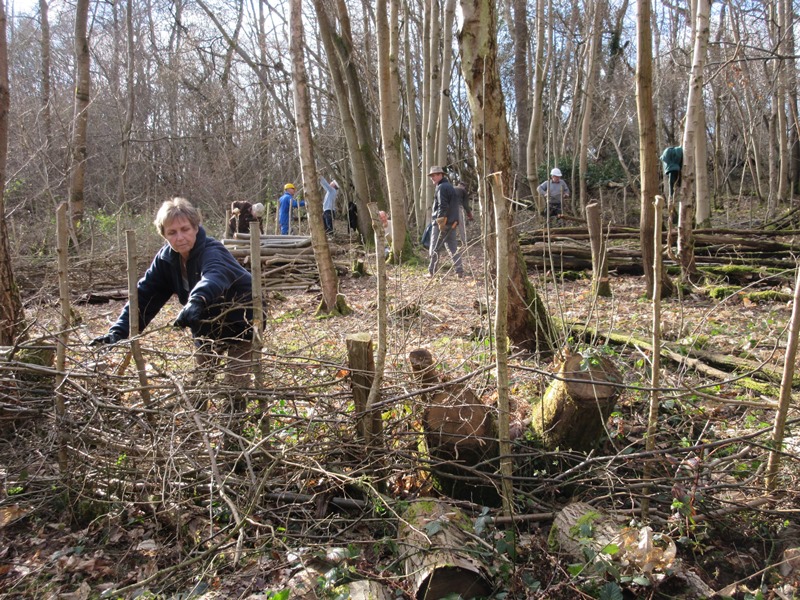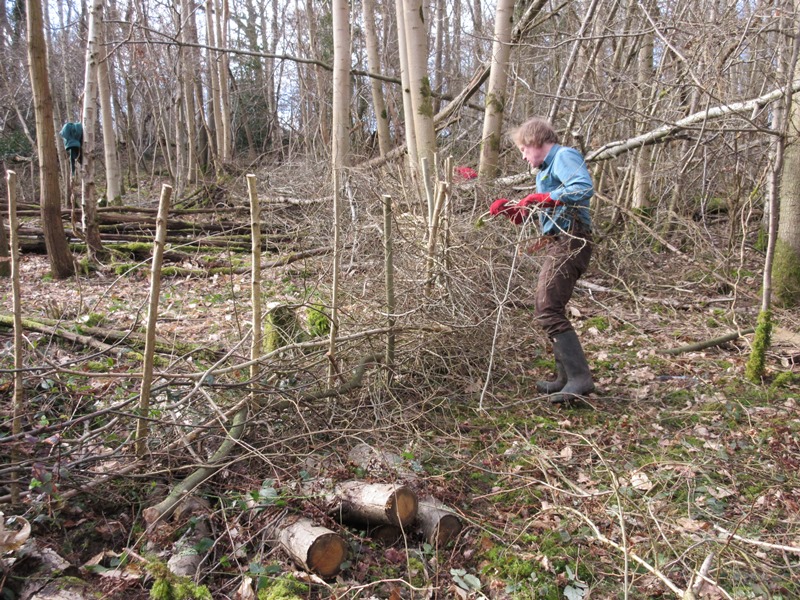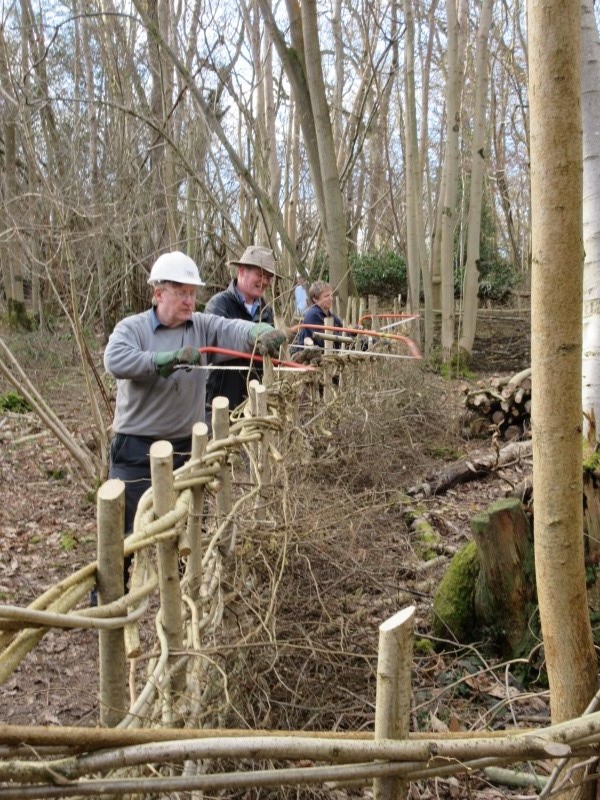 All together, one, two, three .....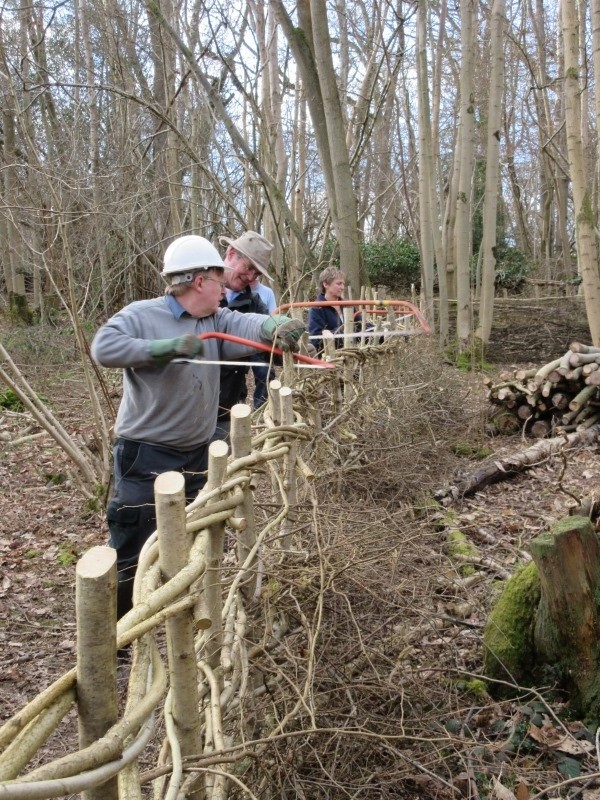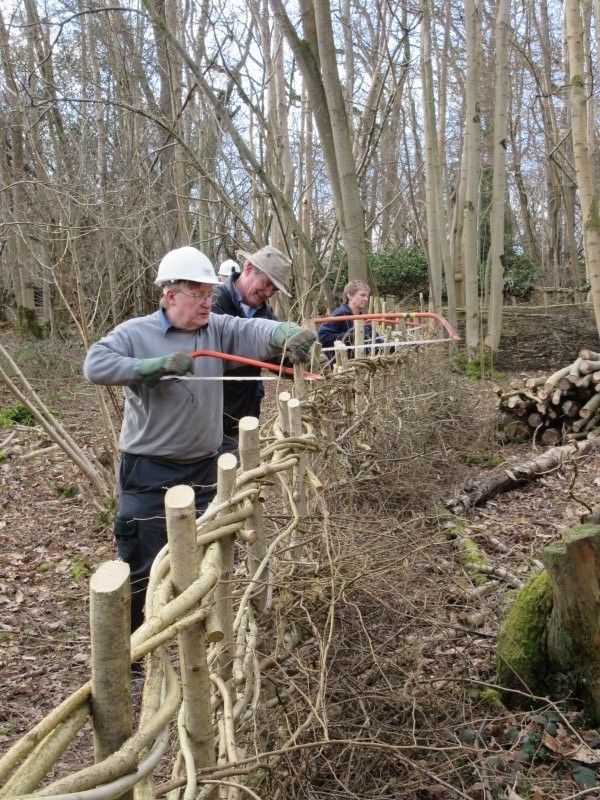 Putting on 'a shine'.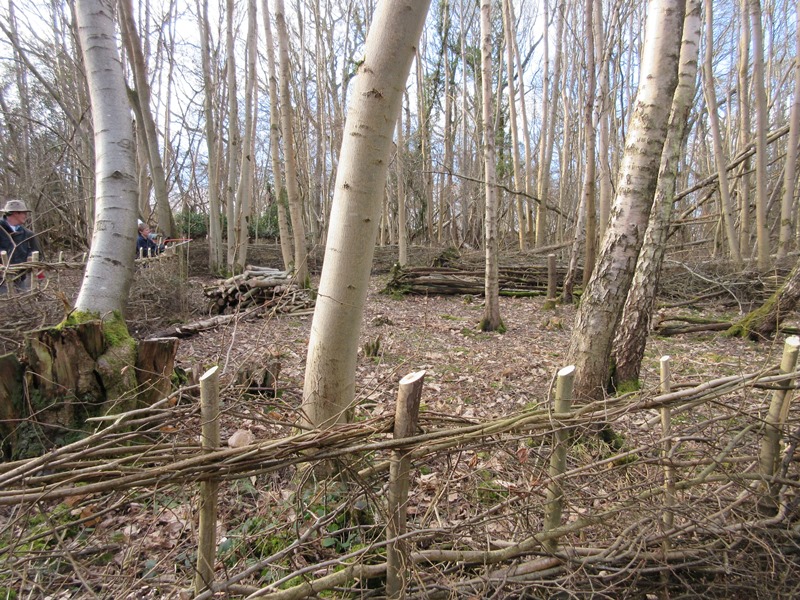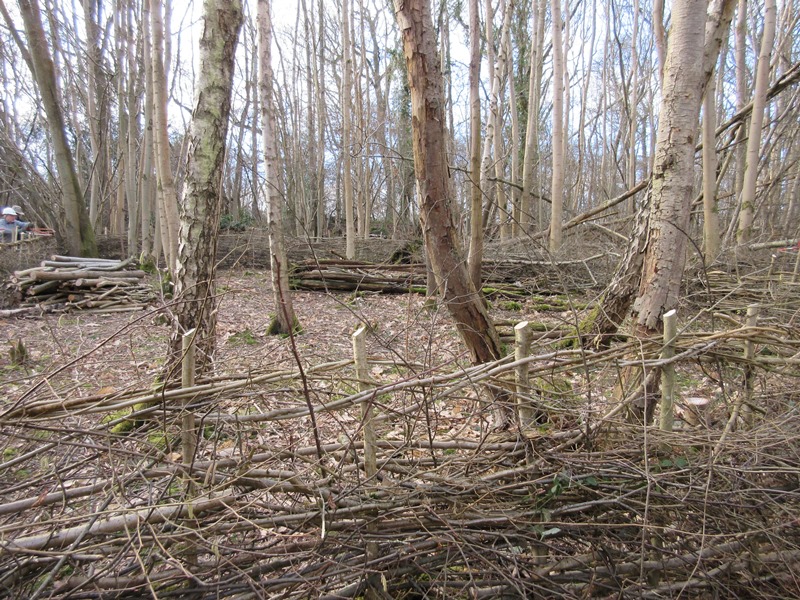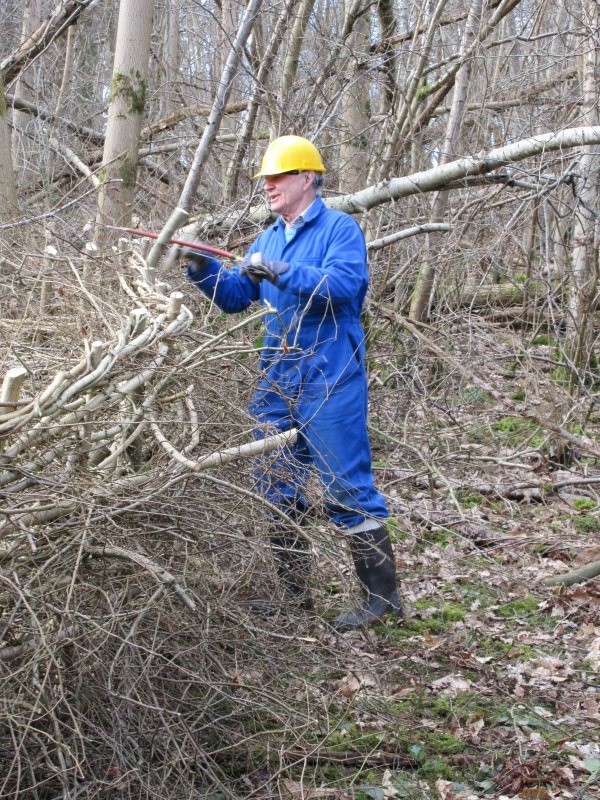 Finishing touches!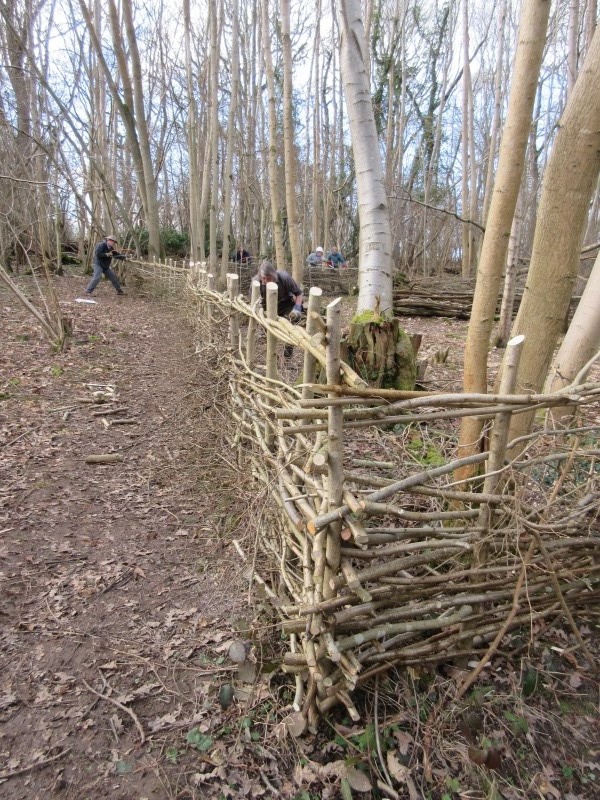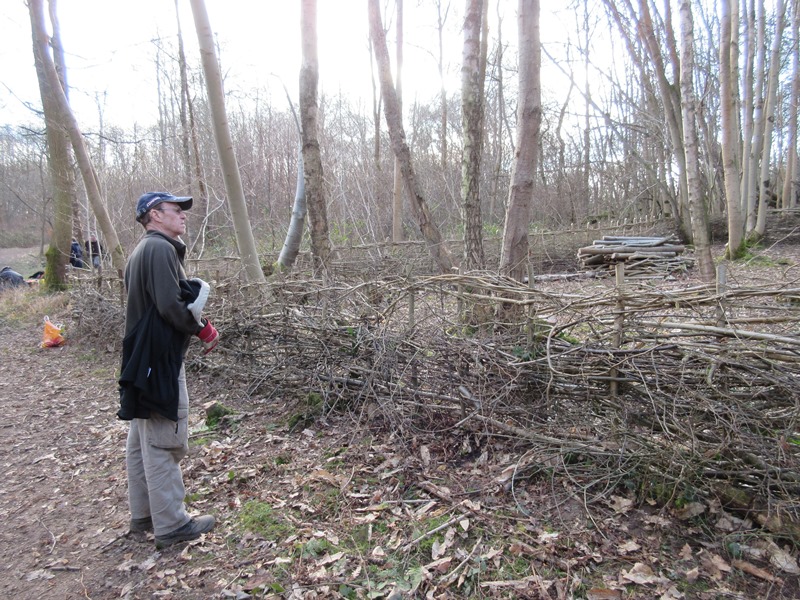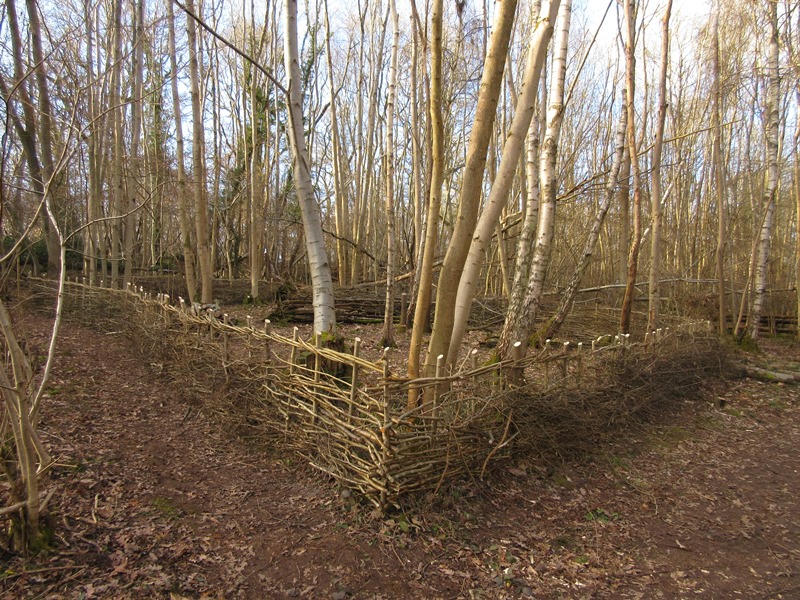 A great day's work. Thanks to Emma, Jan, Alan, Barry, Bob, Graham, John L, John W, Mike K, Mike R, Peter E, Peter S and Terry.
Created: Friday, 20th February 2015
Photographs: Alan Stevens