CROW (Conserve Reading on Wednesdays)
Wednesday, 16th September 2015
Paices Wood Country Park, Aldermaston ~ Scrub clearance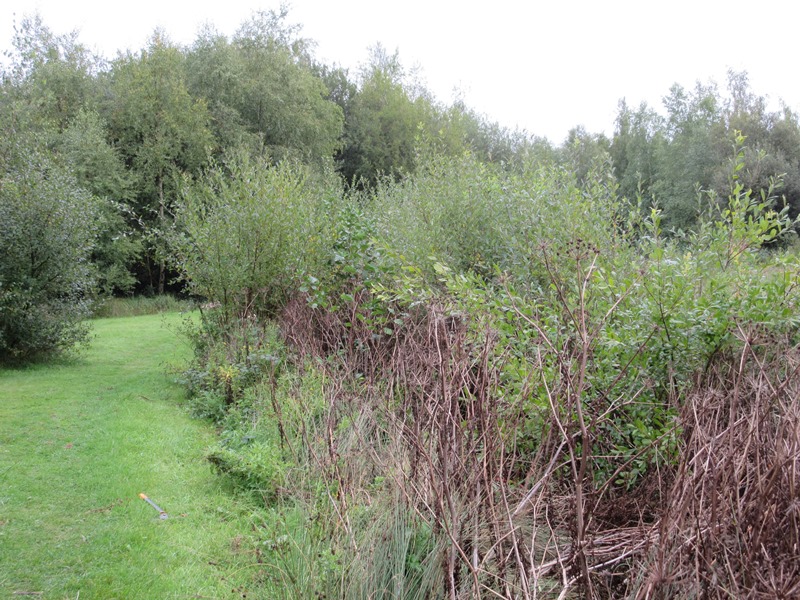 The threat of heavy rain brought an added sense of urgency to the task of clearing willow which was encroaching on one of the site's drainage ditches.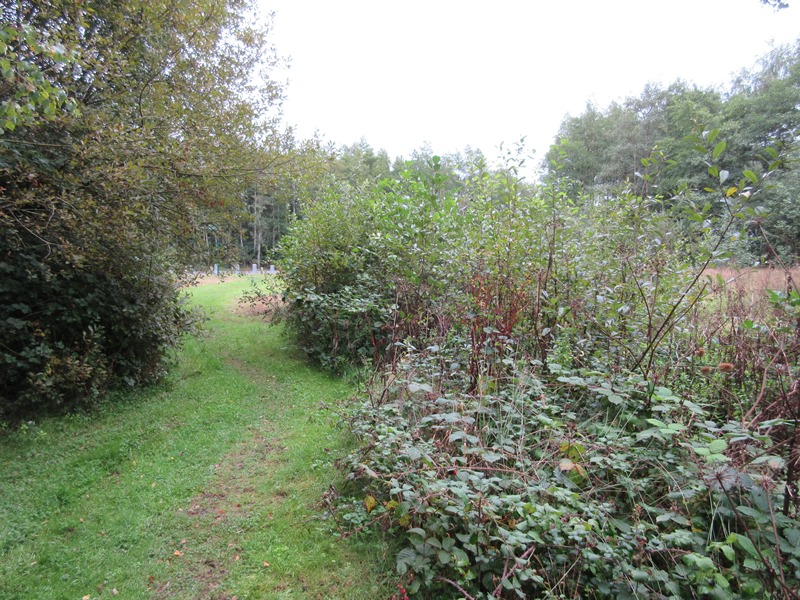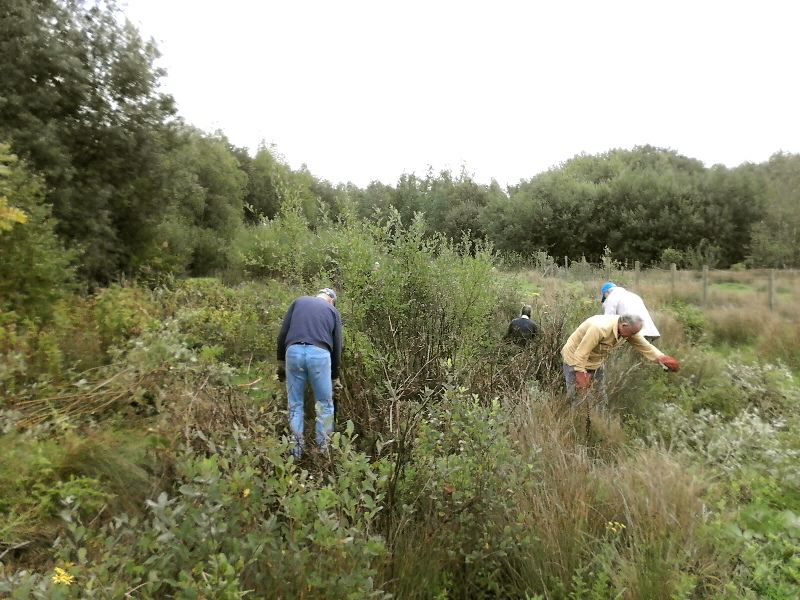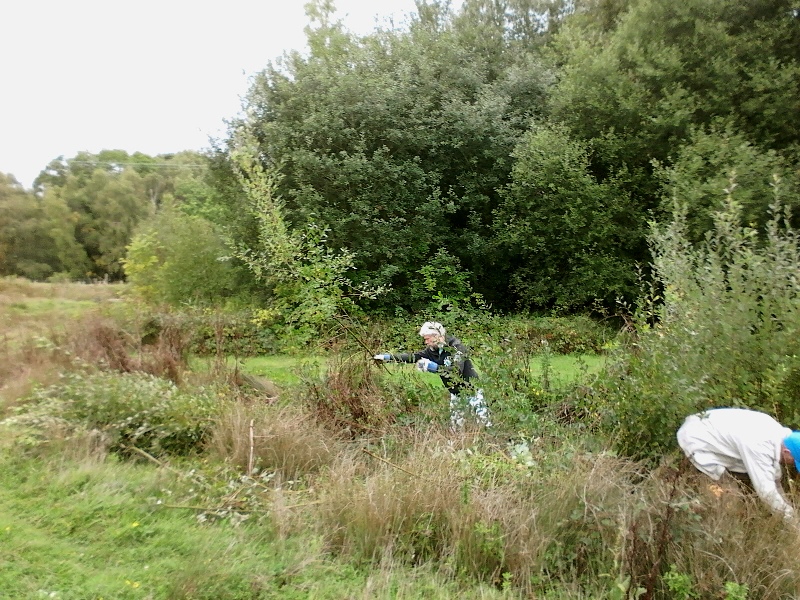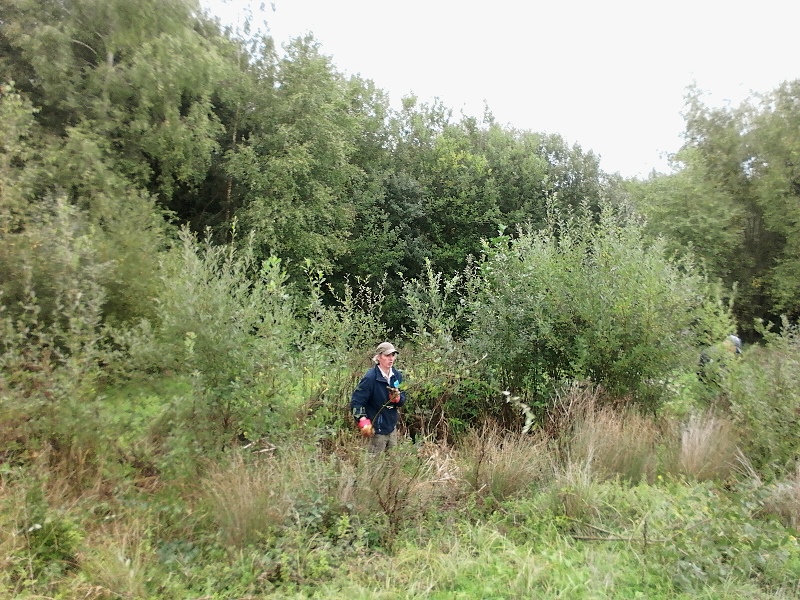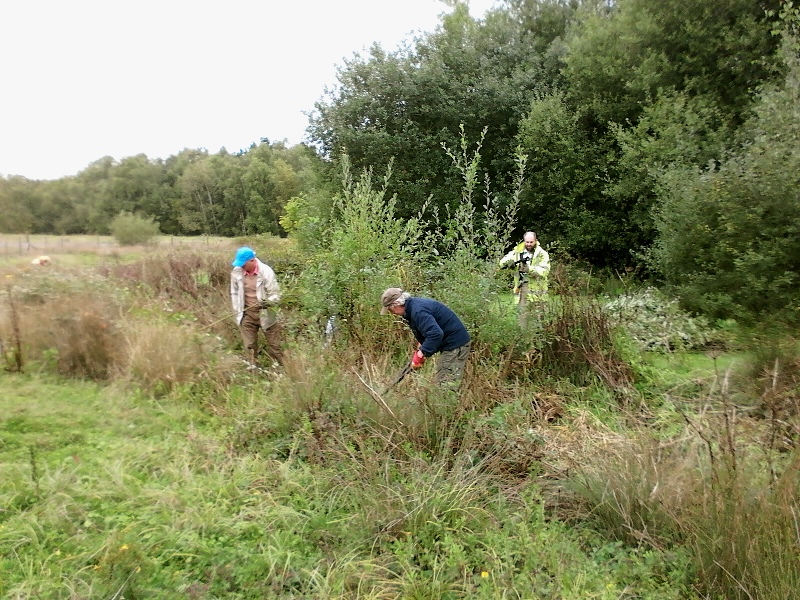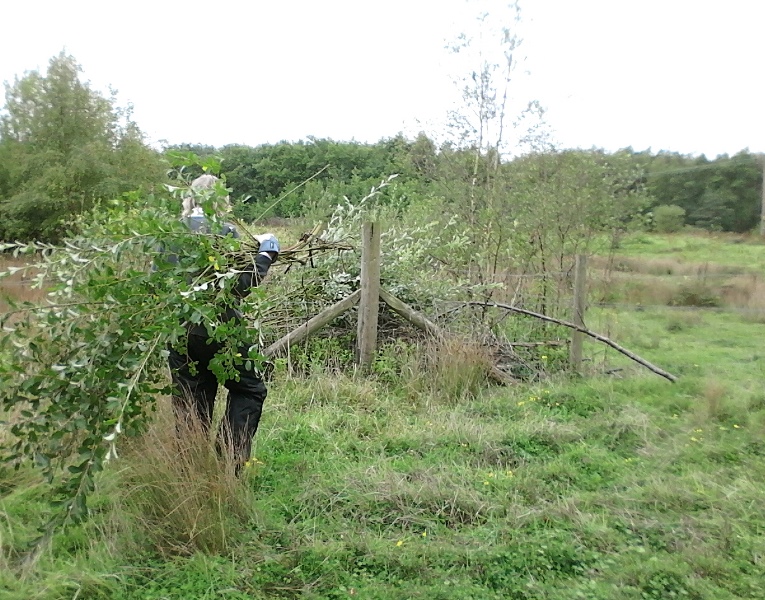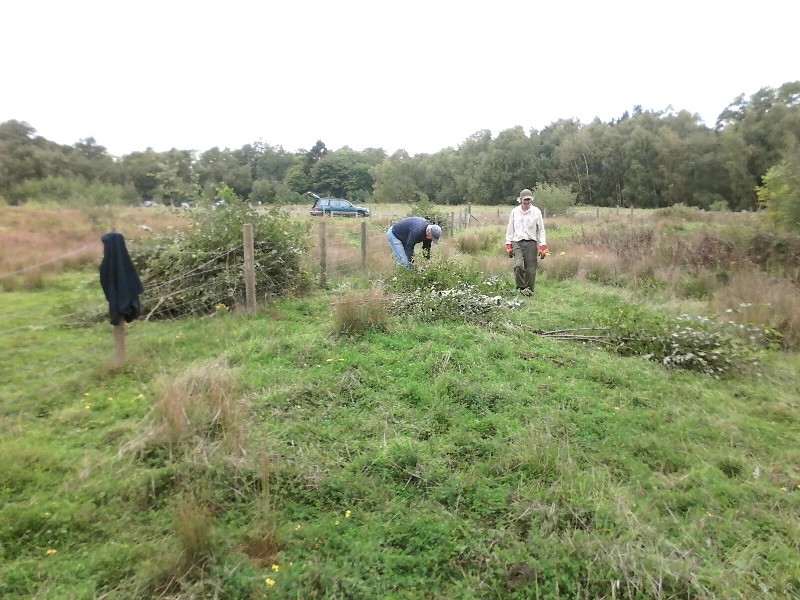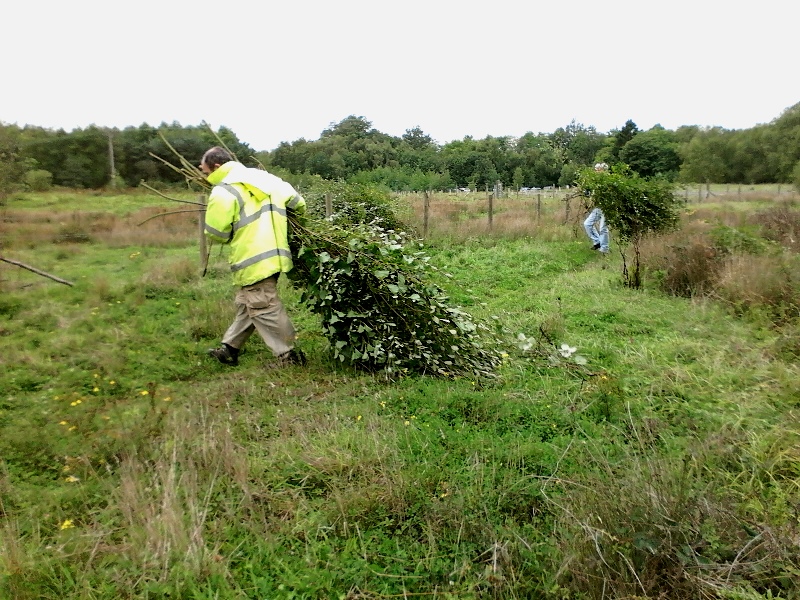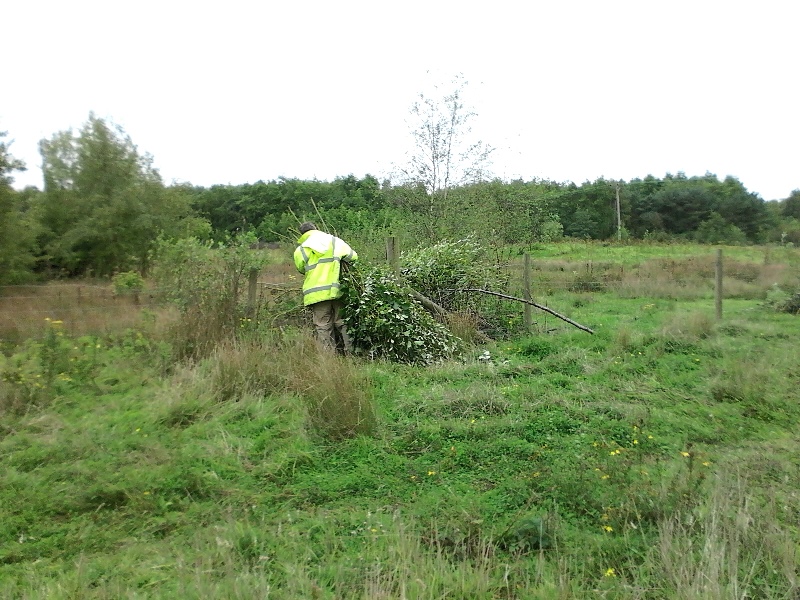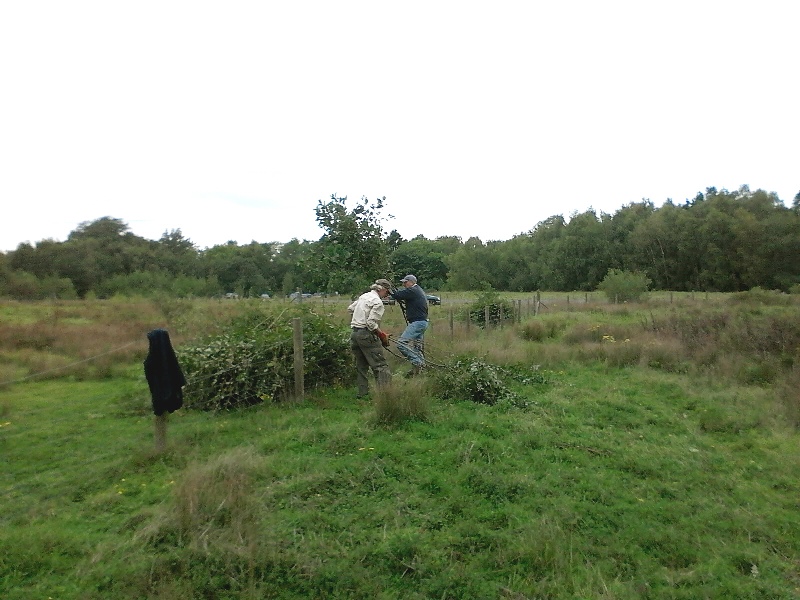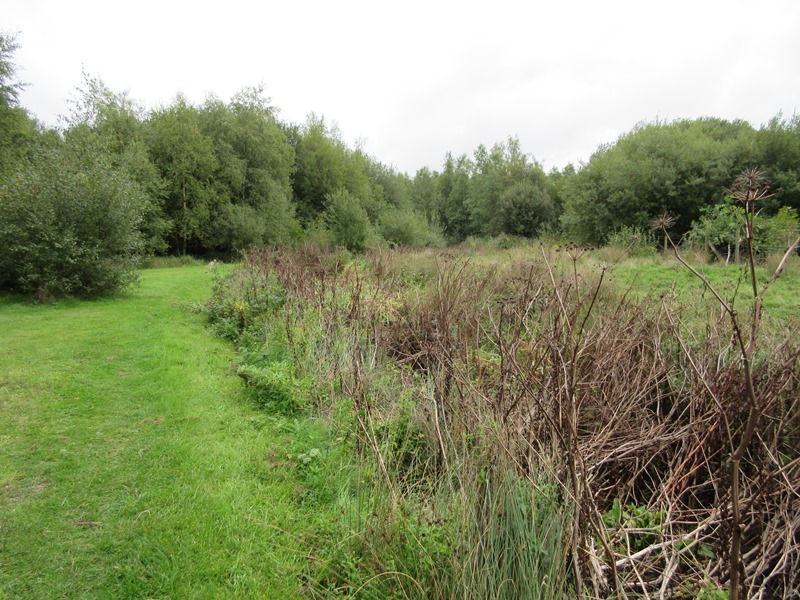 Coffee time and the first half of the ditch is clear.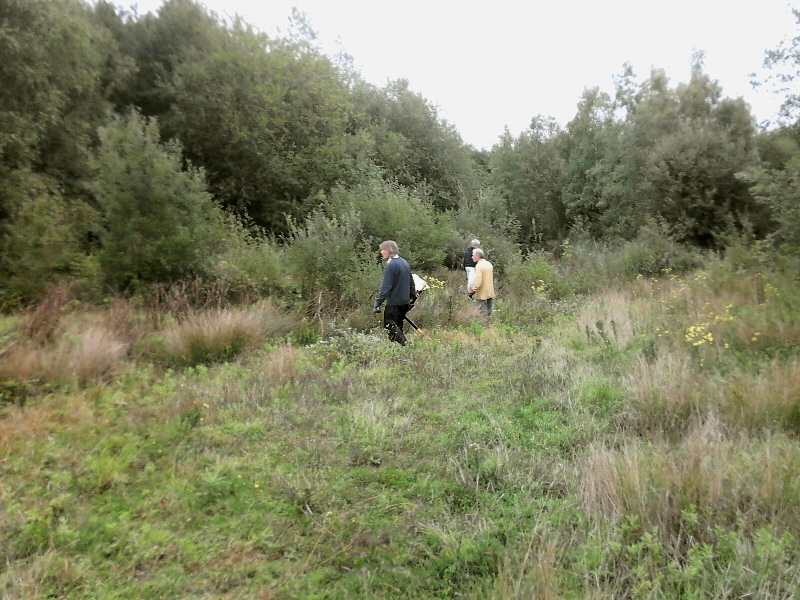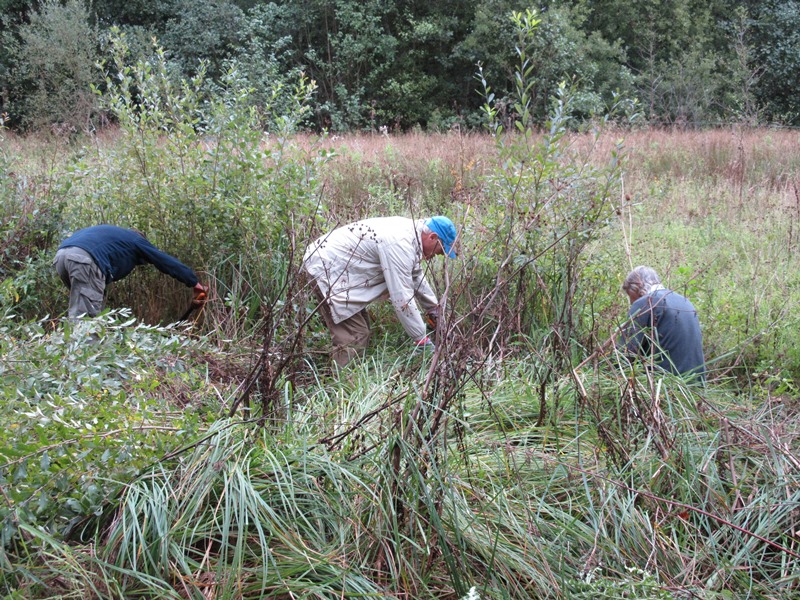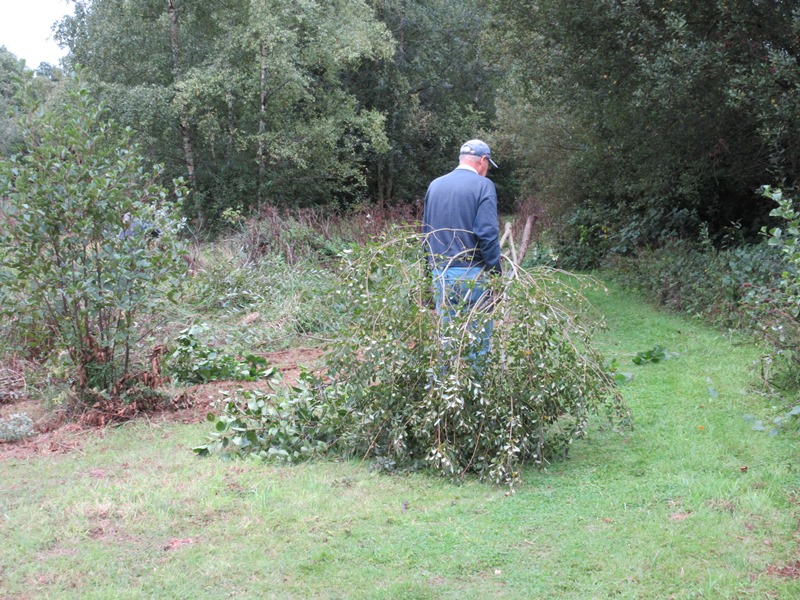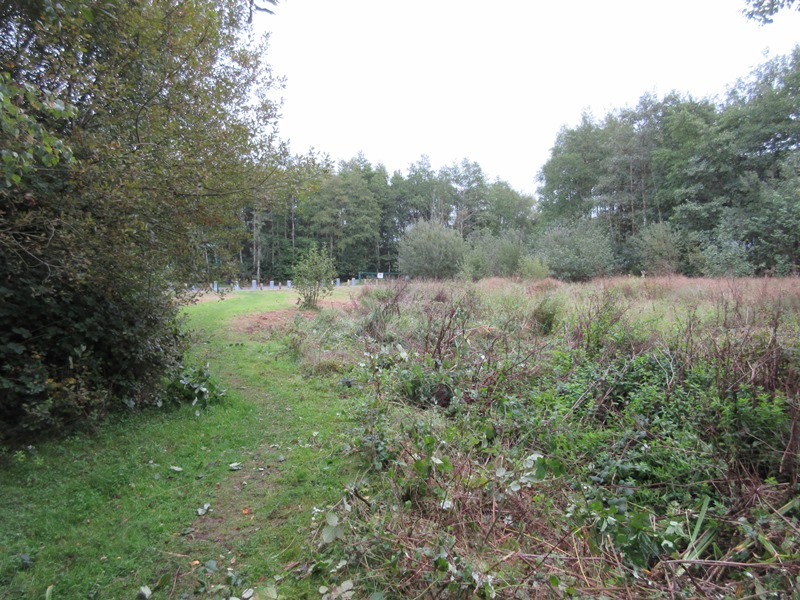 Ditch cleared .....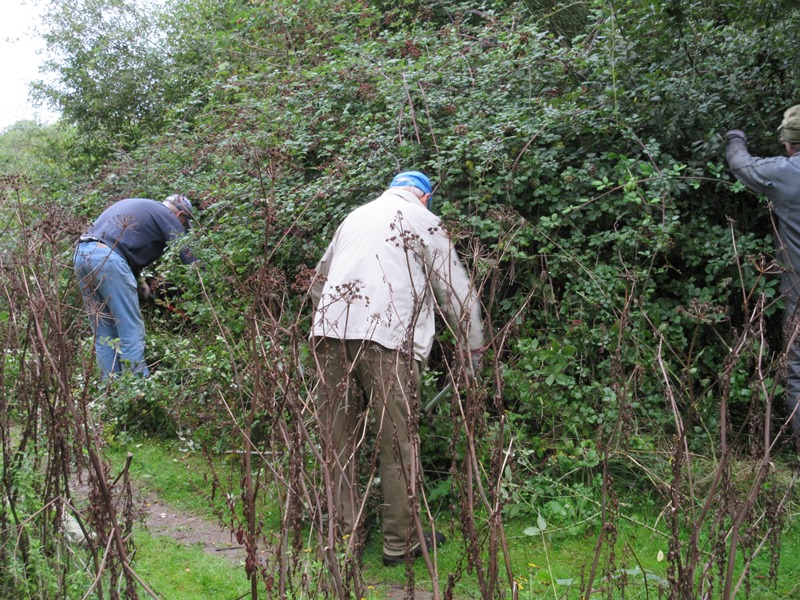 ..... now we'll just cut back this patch of bramble overgrowing the adjacent path.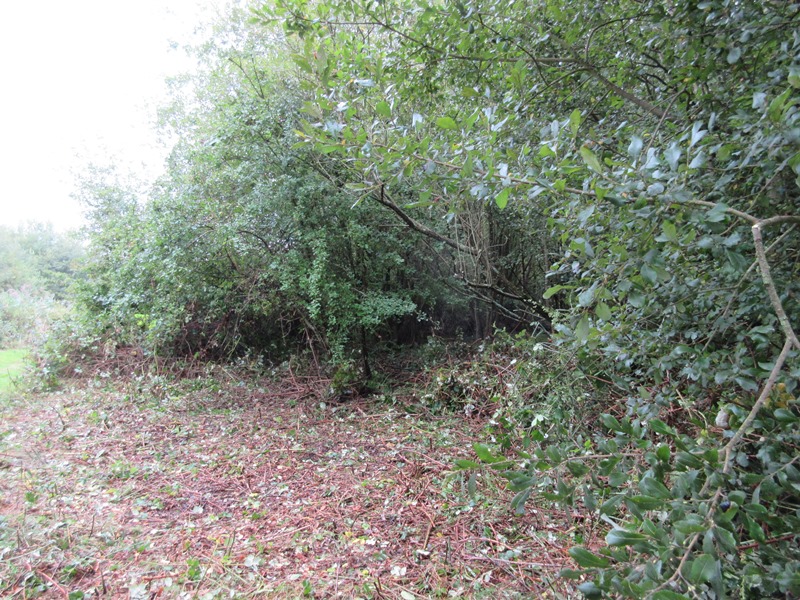 Job done just in time for lunch and as a fine drizzle set in. With the main objective of the task achieved and seeing no great virtue in getting wet, it was decided to call it a day.
Volunteers: Alan, Barry, Dave, David, Graham, John, Marcus and Phil.
Created: Wednesday, 16th September 2015
Photographs: Alan Stevens, David Hume