CROW (Conserve Reading on Wednesdays)
Wednesday, 17th July 2019
Paices Wood Country Park, Aldermaston ~ Rhododendron clearance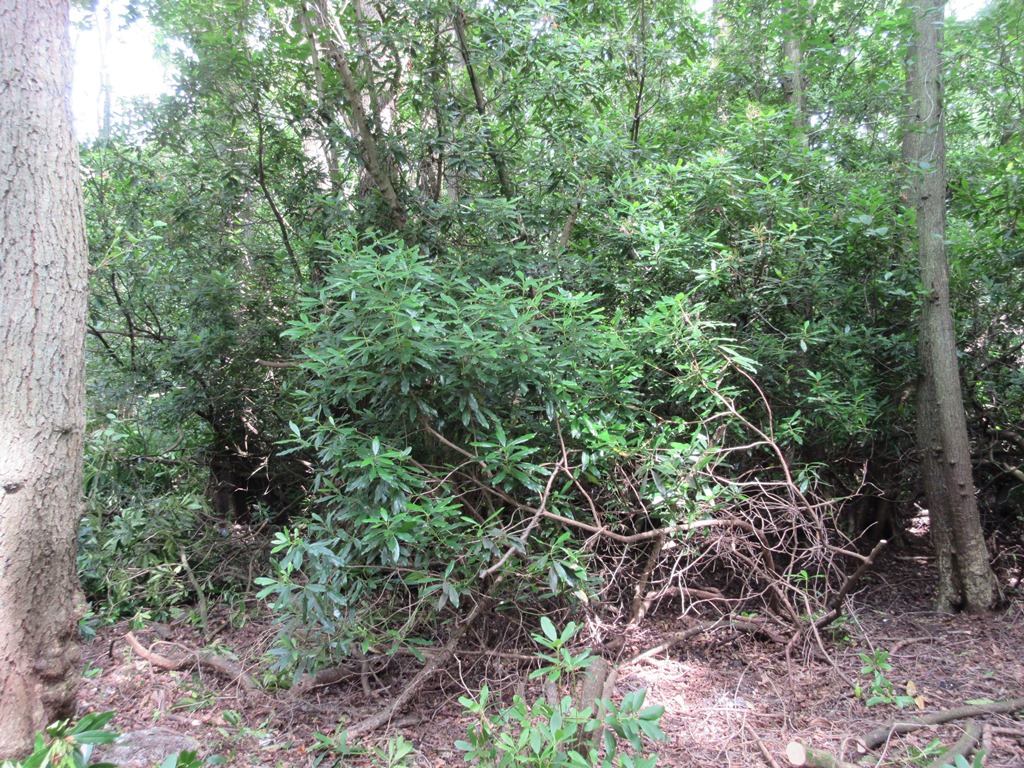 The patch of rhododendron which was "to be cleared before coffee" proved to be far more extensive than anticipated and occupied the entire task with sufficient remaining to fill at least one further visit.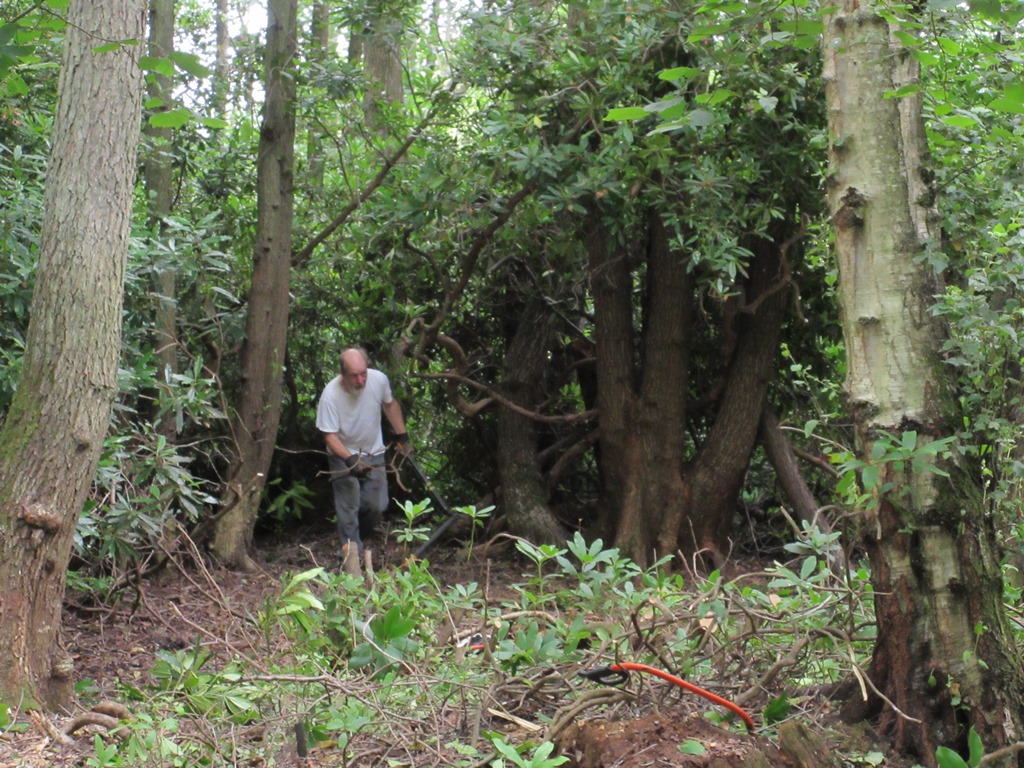 While the rhododendron growing at the woodland edge near the fishing lakes may be an attractive feature in spring, this clump largely hidden amongst the trees was smothering all the understorey with only the tallest of the trees in which it was growing surviving.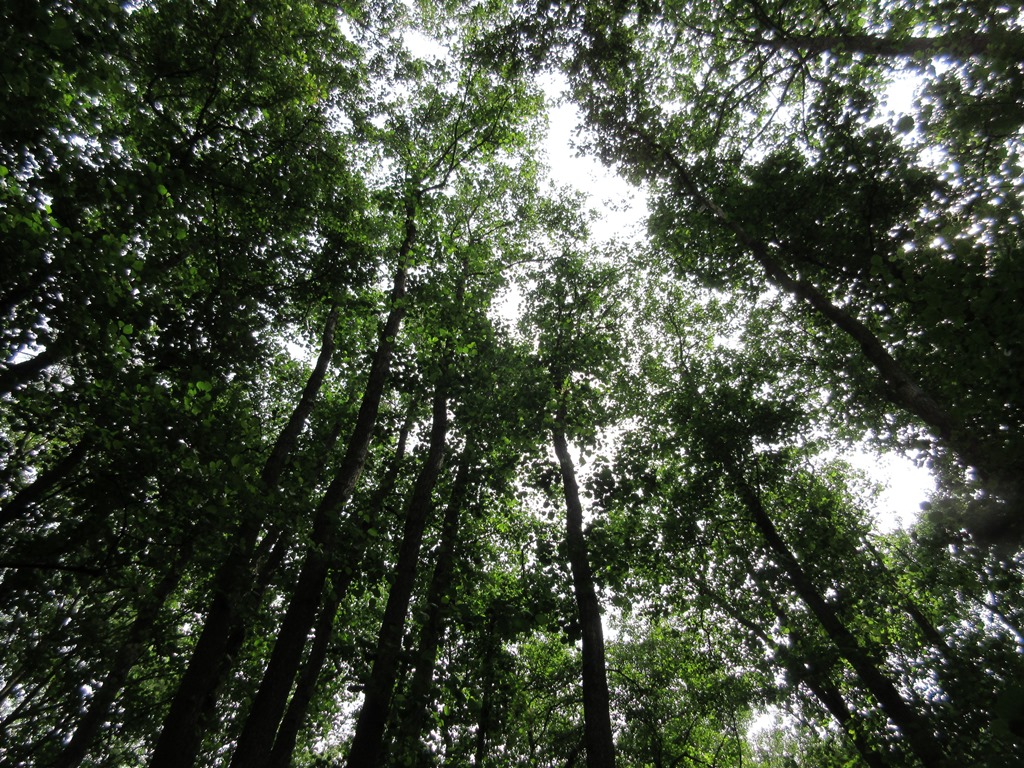 An old song thrush's nest, a lone representative of 'other' wildlife found amongst the tangle of branches.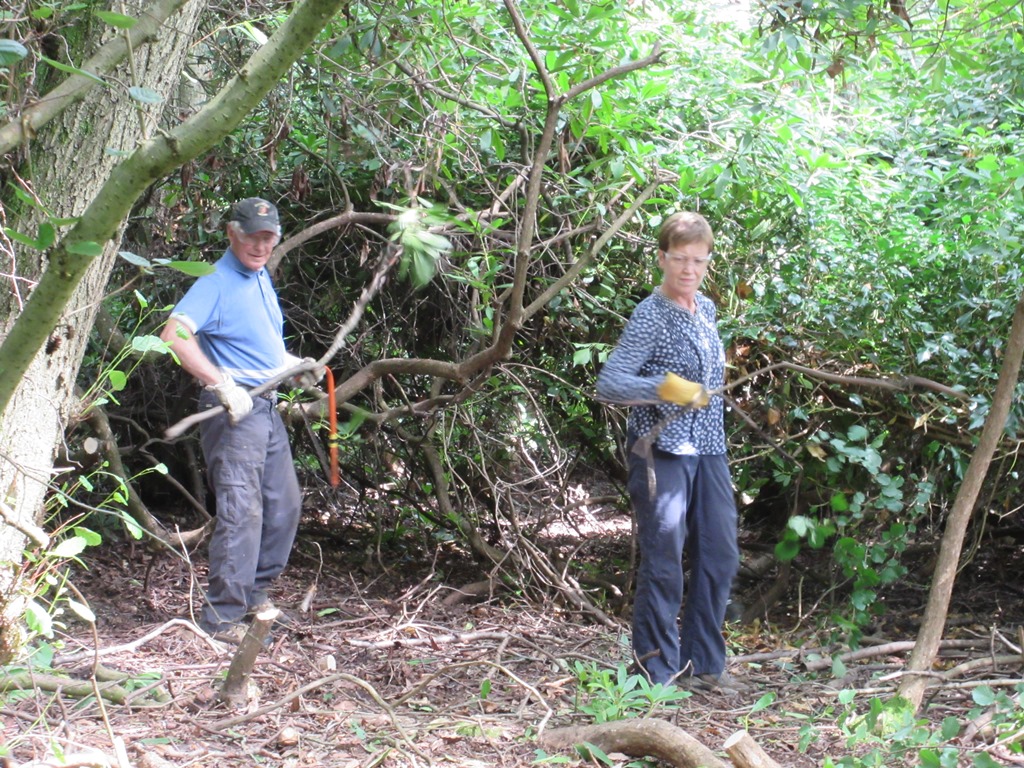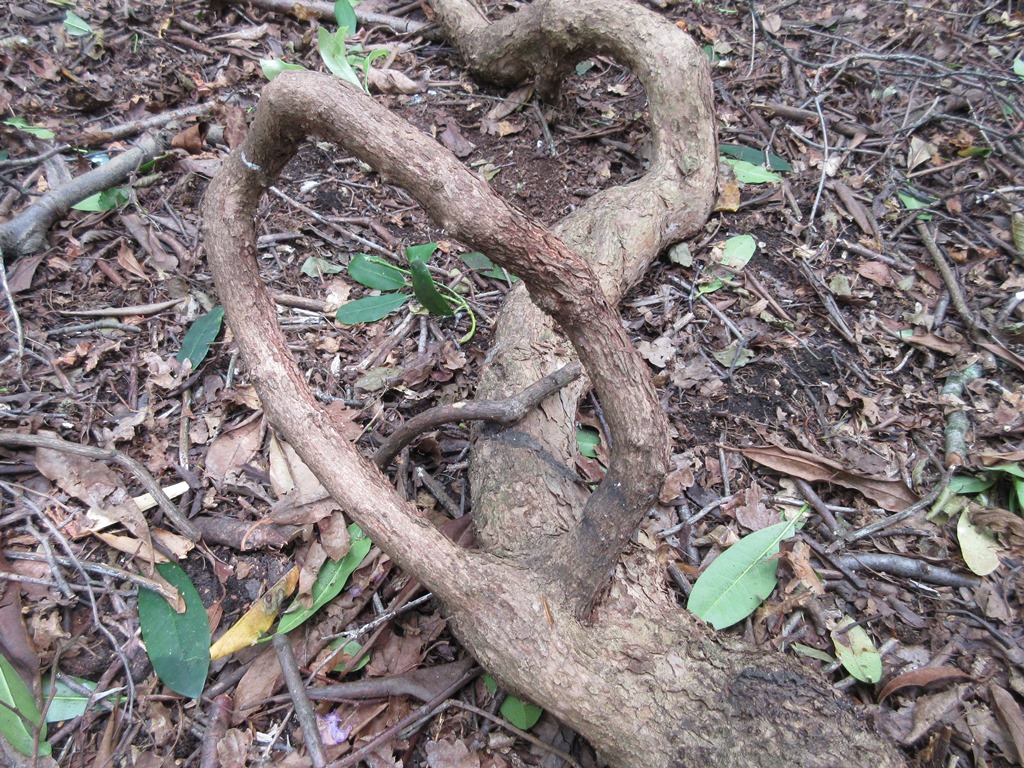 The weirdly contorted growth of the rhododendron .....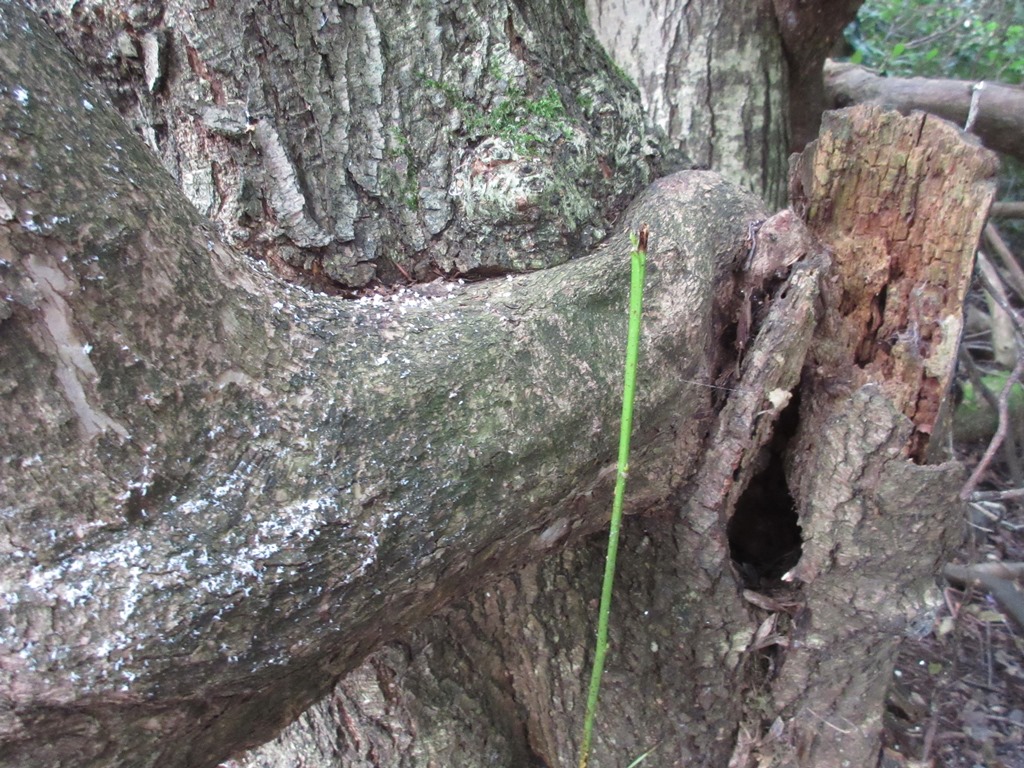 ..... which had even become embedded in the trunks of the trees around which it had wrapped.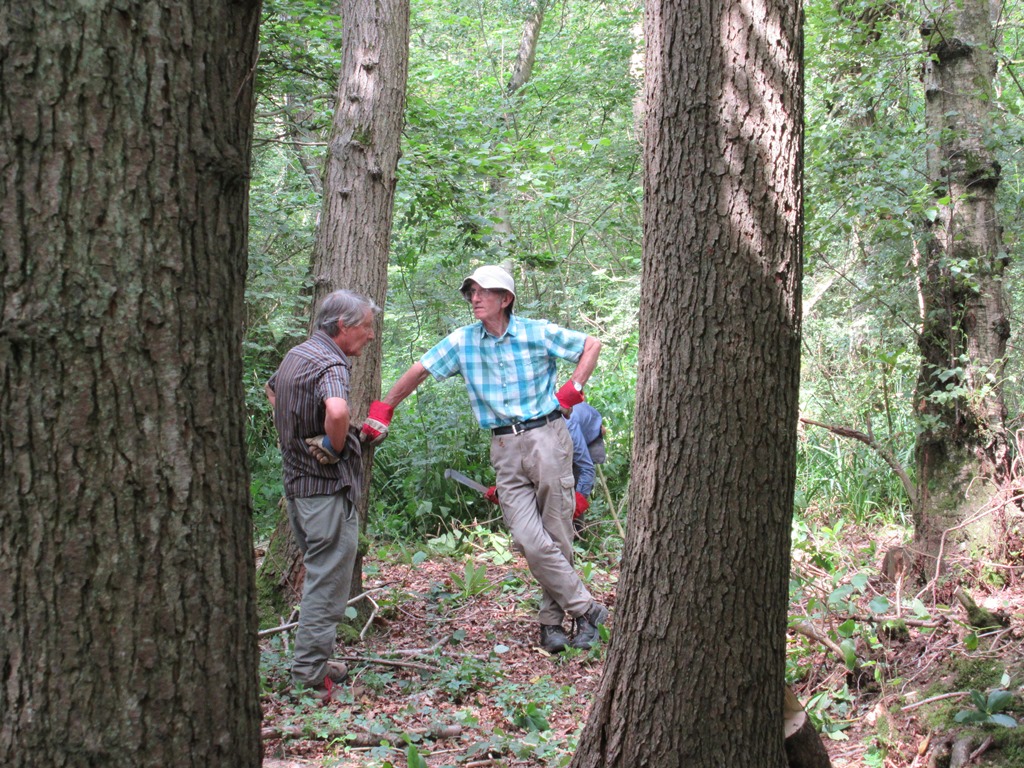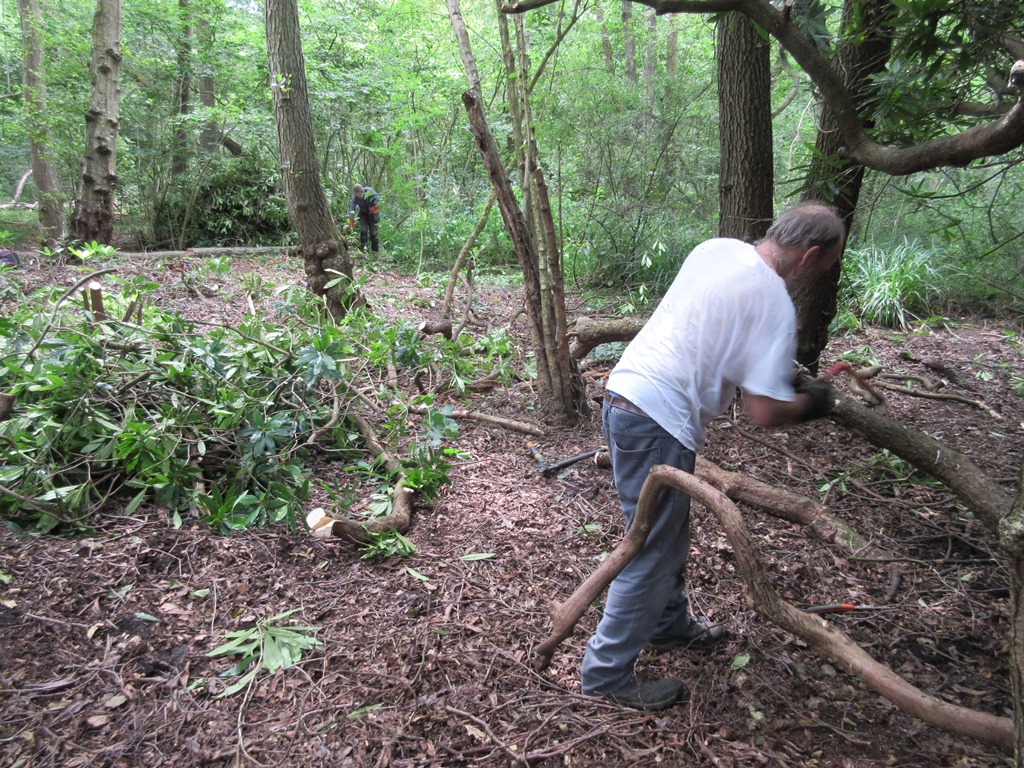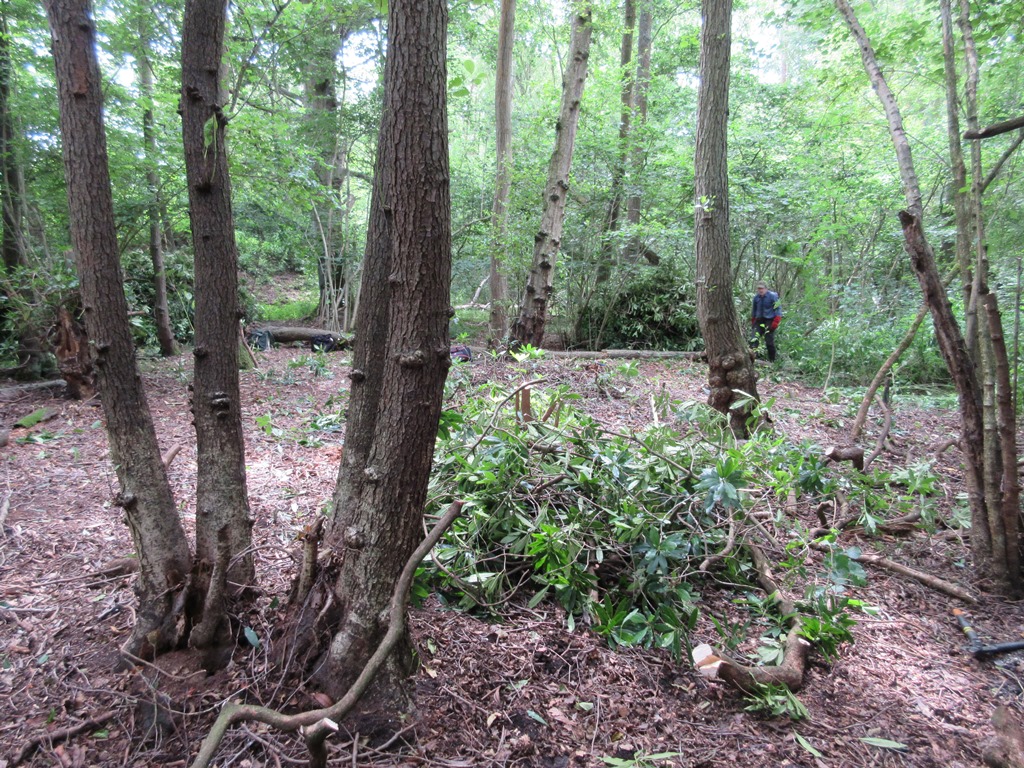 An impressive start but more remains!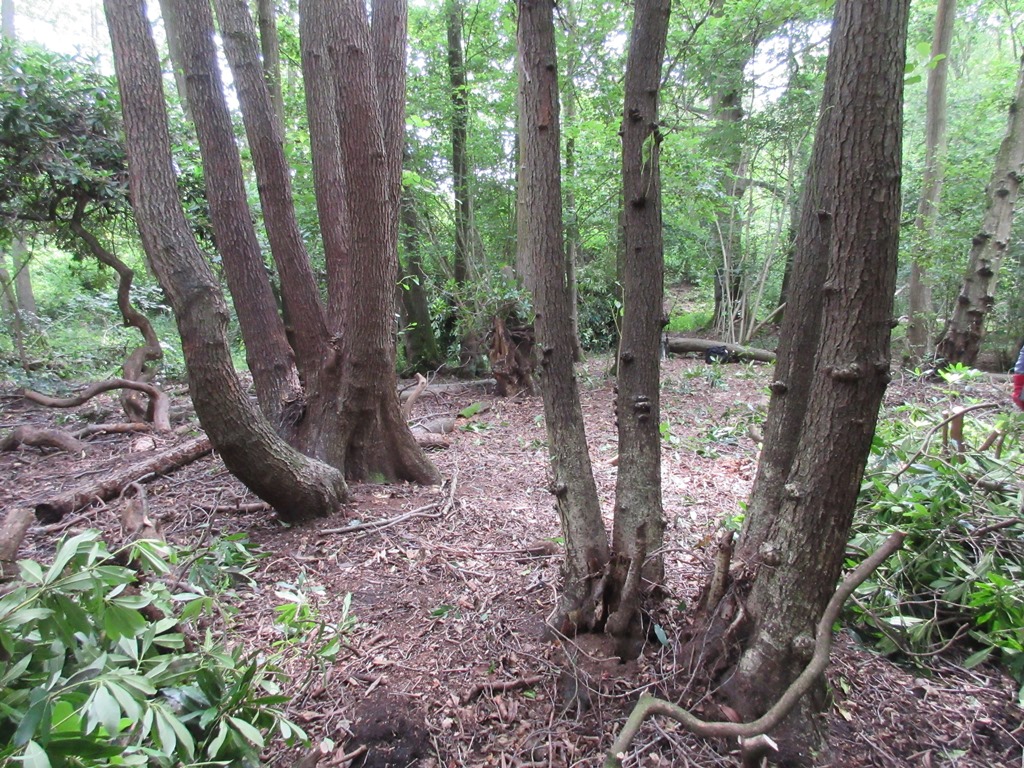 Updated: Friday, 19th July 2019
Photographs: Alan Stevens