CROW (Conserve Reading on Wednesdays)
Wednesday, 2nd November 2016
Paices Wood Country Park, Aldermaston ~ Coppicing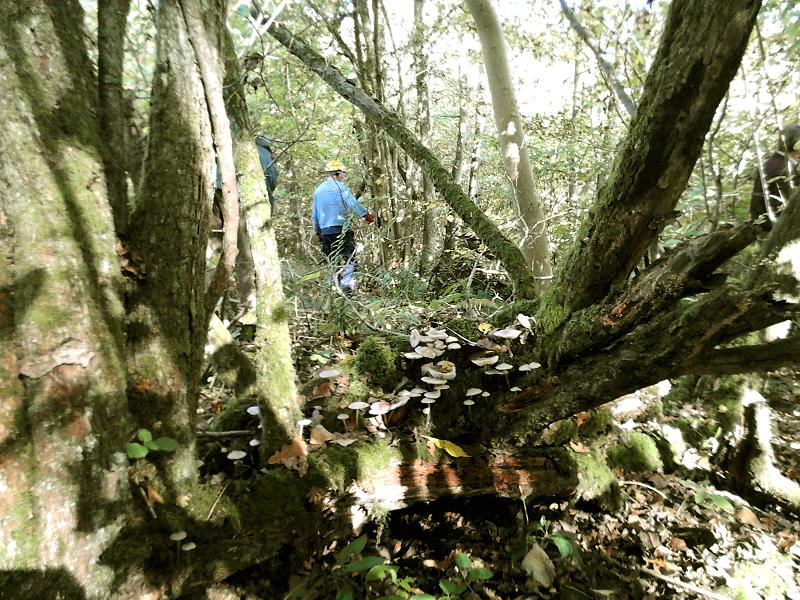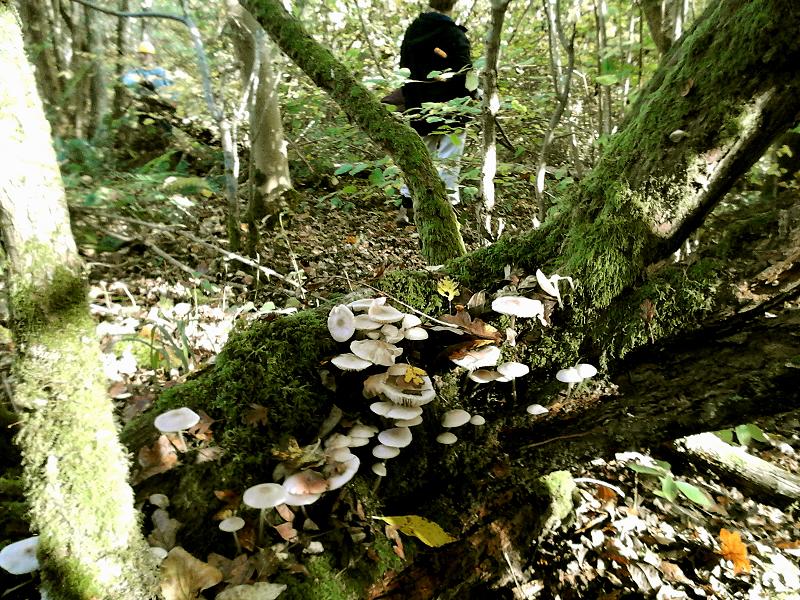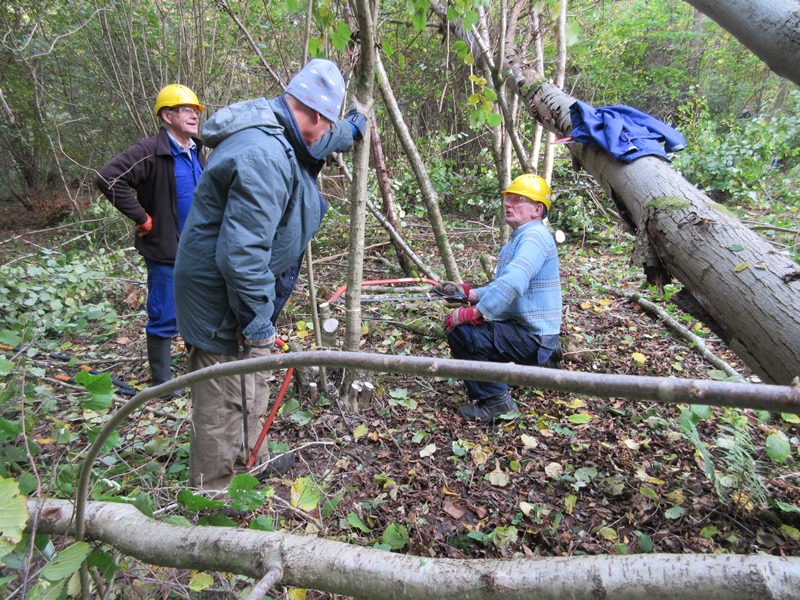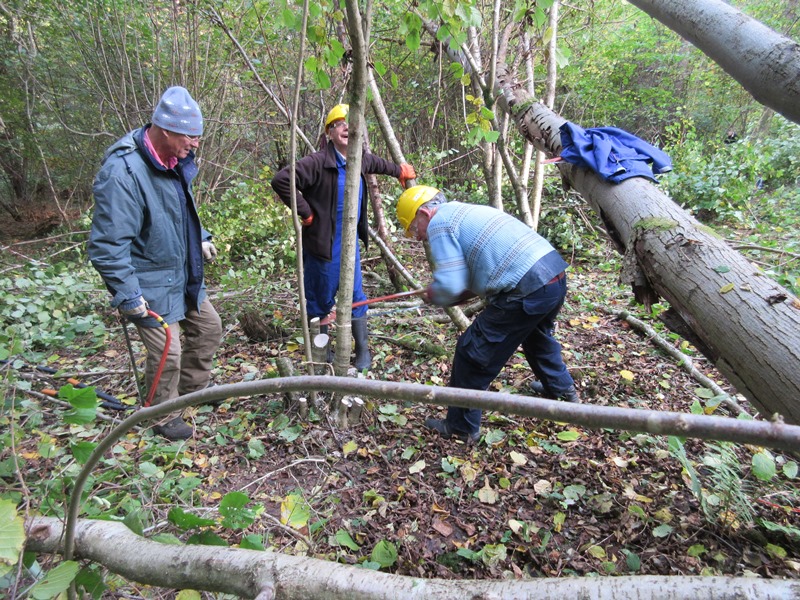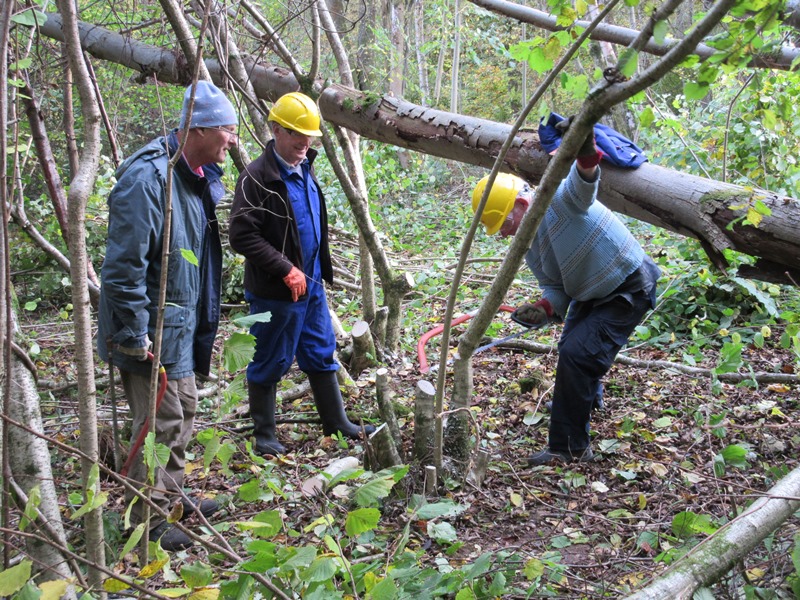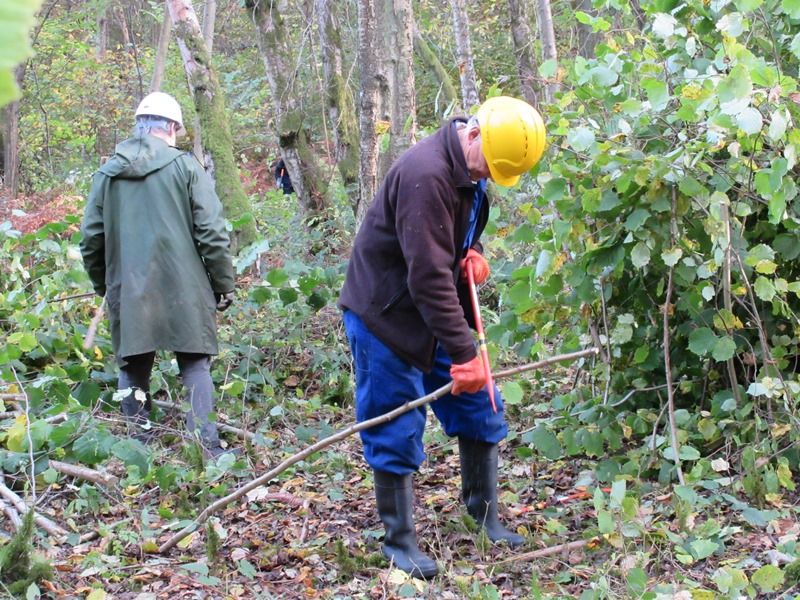 The coppiced stools were covered with brash (waste branches) to protect new growth from deer damage.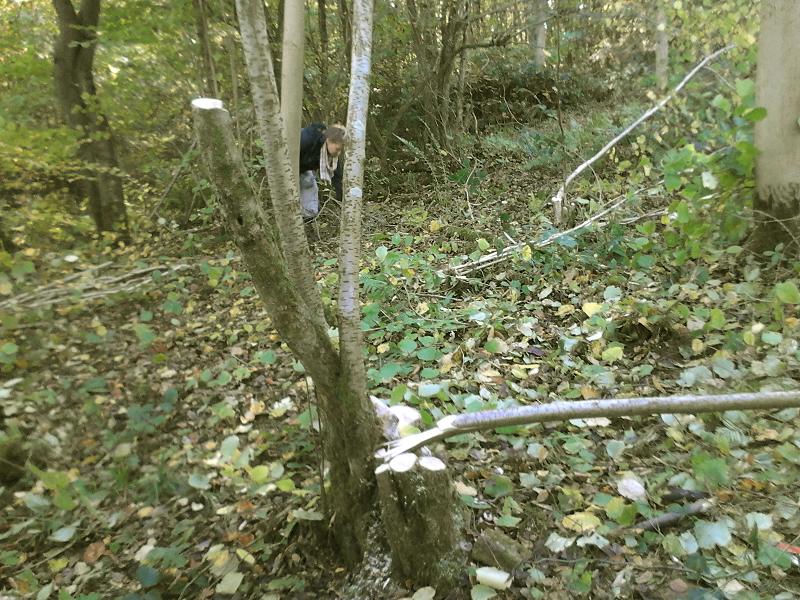 Some branches were layered, a propagation technique familiar to gardeners, with the aim of creating new stools.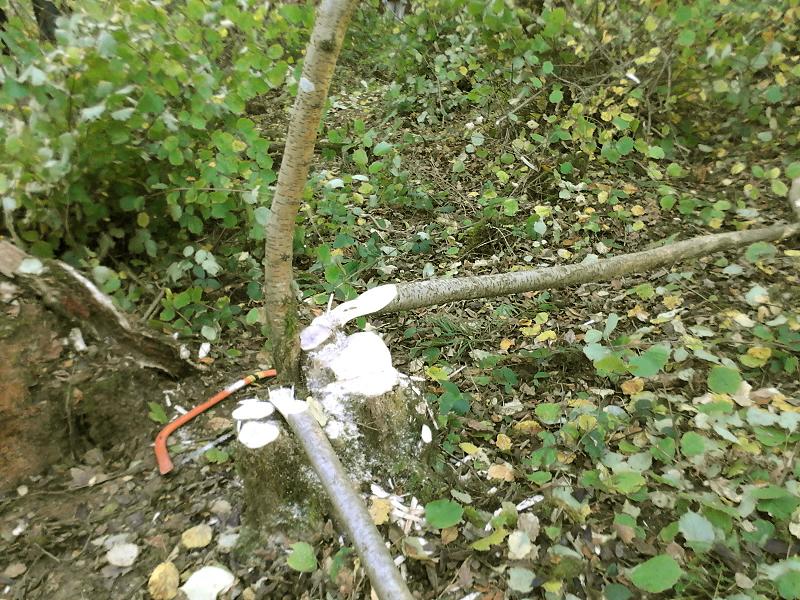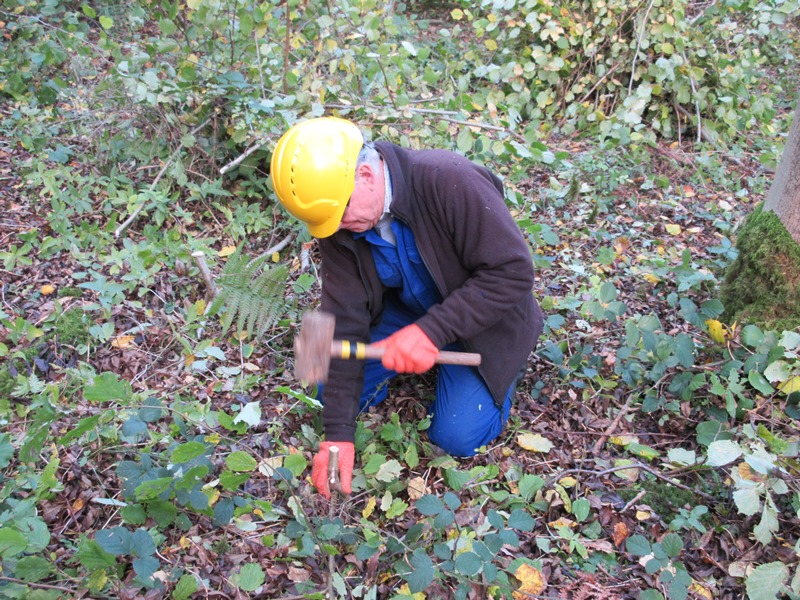 Pegging down a layered branch.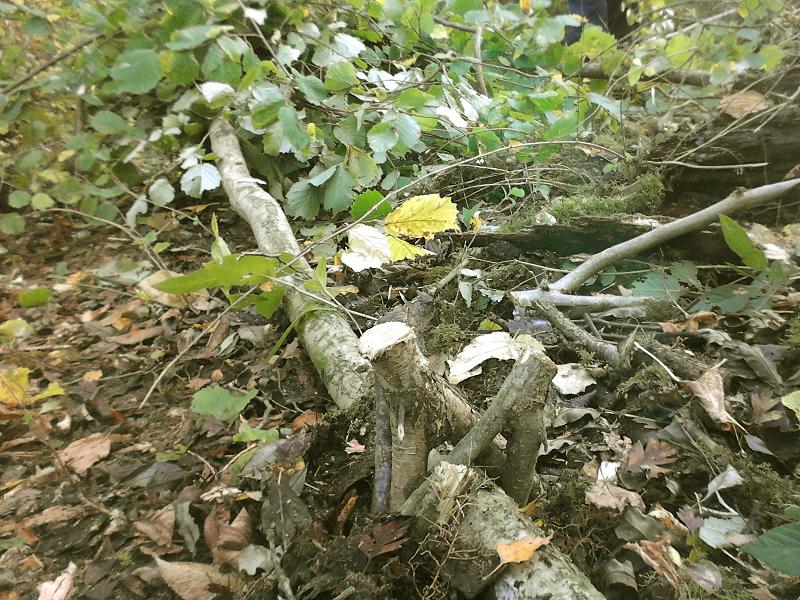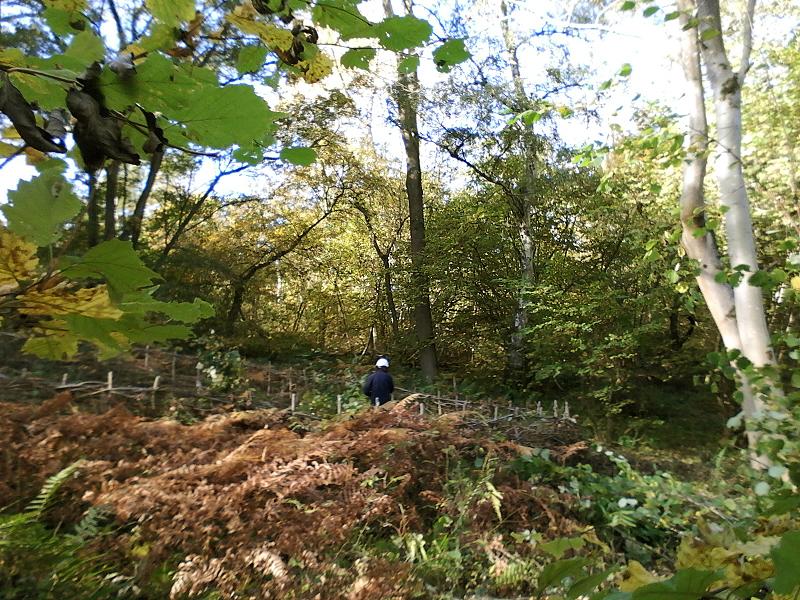 A dead hedge had been built to protect last year's coppice plot but unfortunately the deer had broken through causing some damage. The stools within that plot were also covered to give added protection .....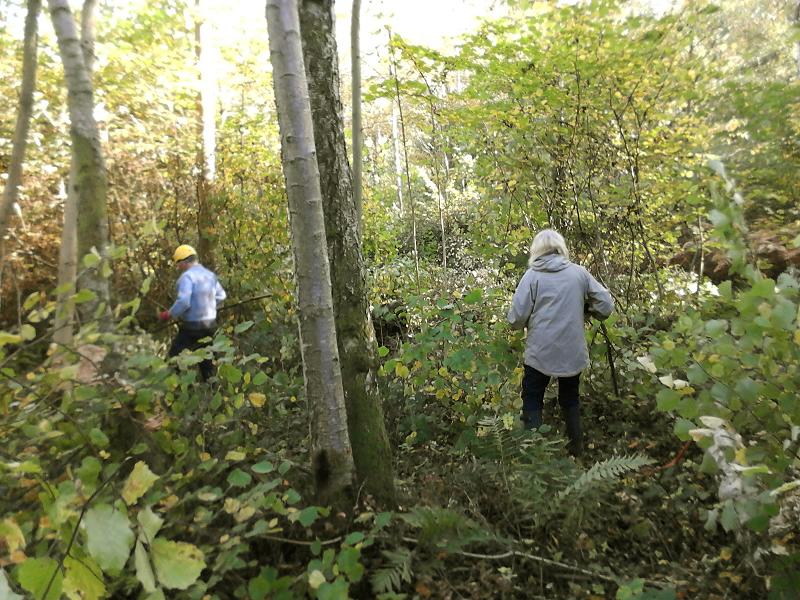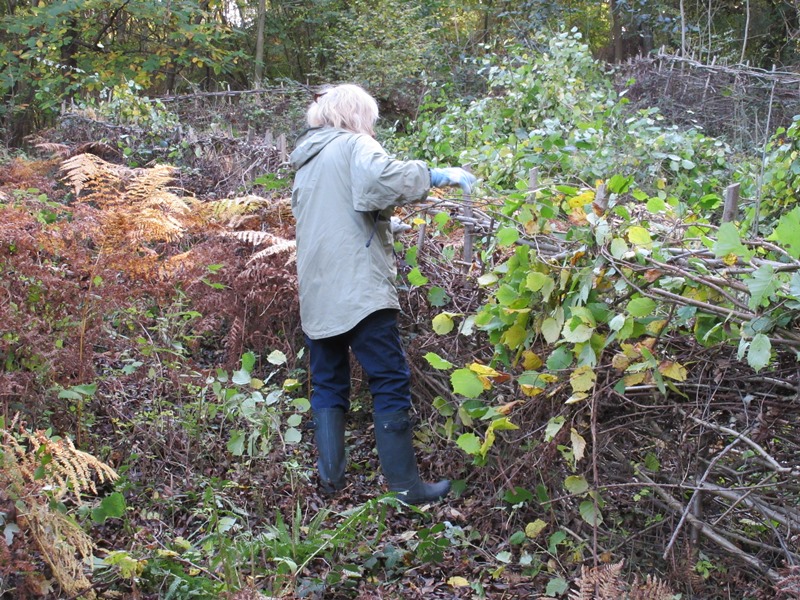 ..... and the dead hedge repaired and strengthened.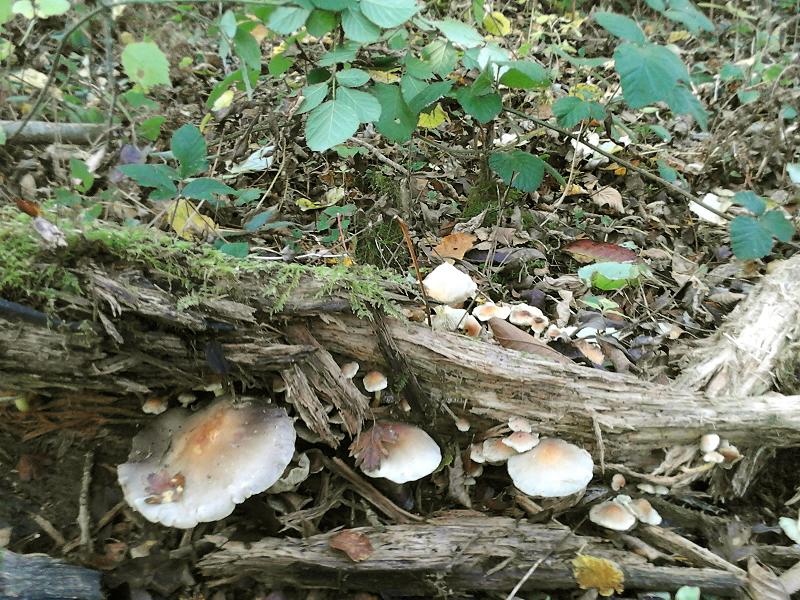 More signs of autumn.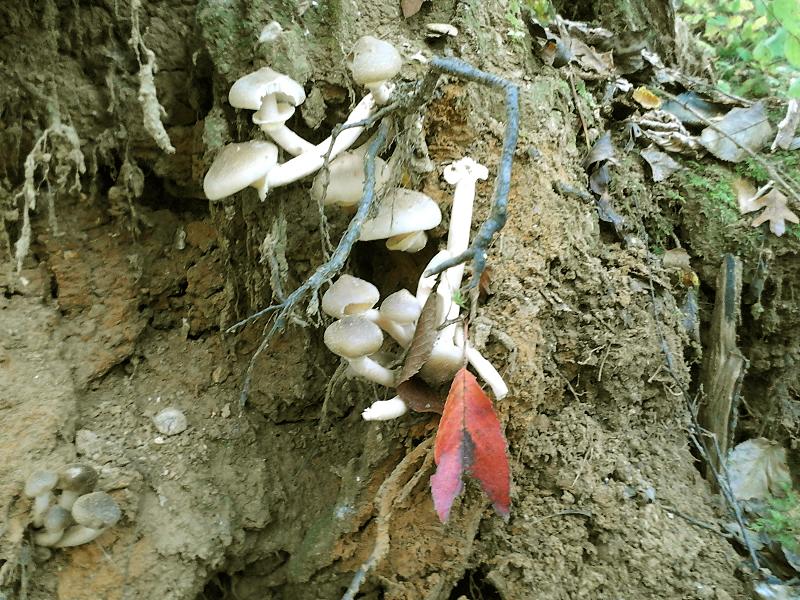 Created: Friday, 4th November 2016
Photographs: Alan Stevens, David Hume