CROW (Conserve Reading on Wednesdays)
Wednesday, 12th October 2016
Paices Wood Country Park, Aldermaston ~ Vegetation clearance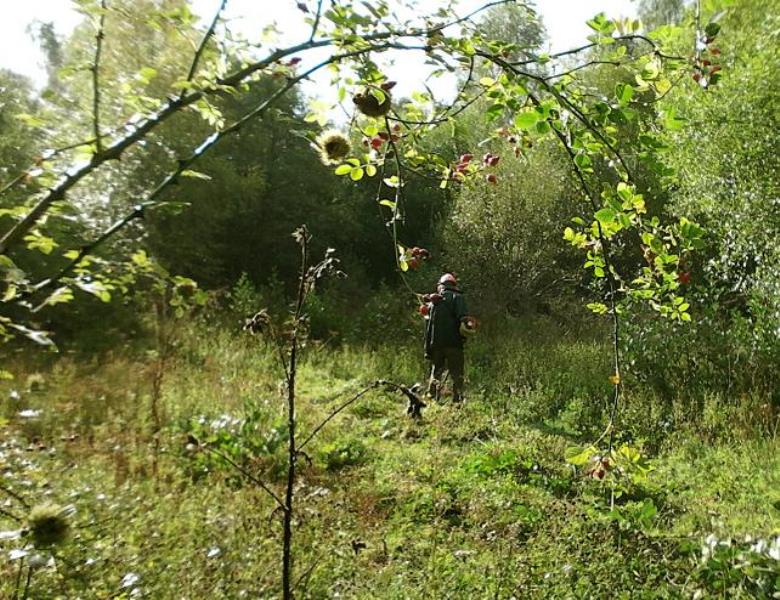 With the arrival of autumn it was time to cut and clear the vegetation that had grown over the course of the summer in what is known as the "Butterfly Meadow" if the habitat which supports the butterflies and other insects to be found there, was to be maintained.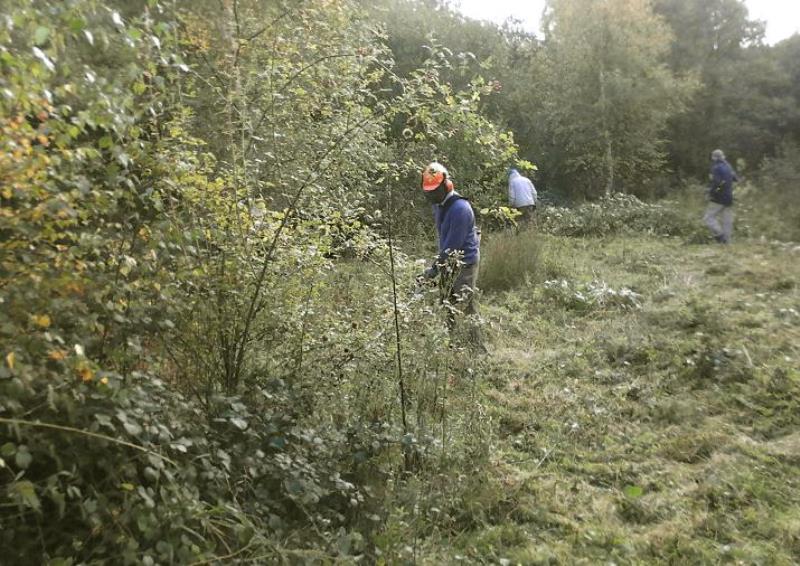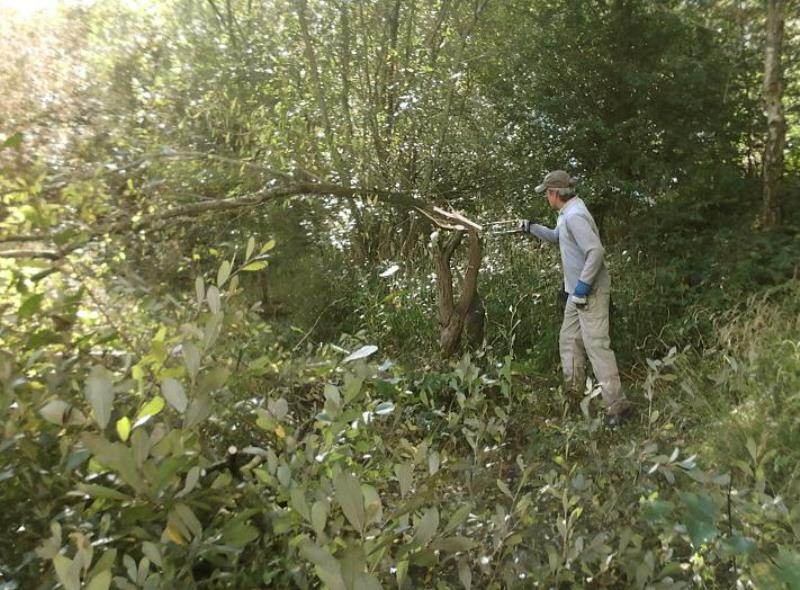 Willow growing at the edge was cut back to reduce shading.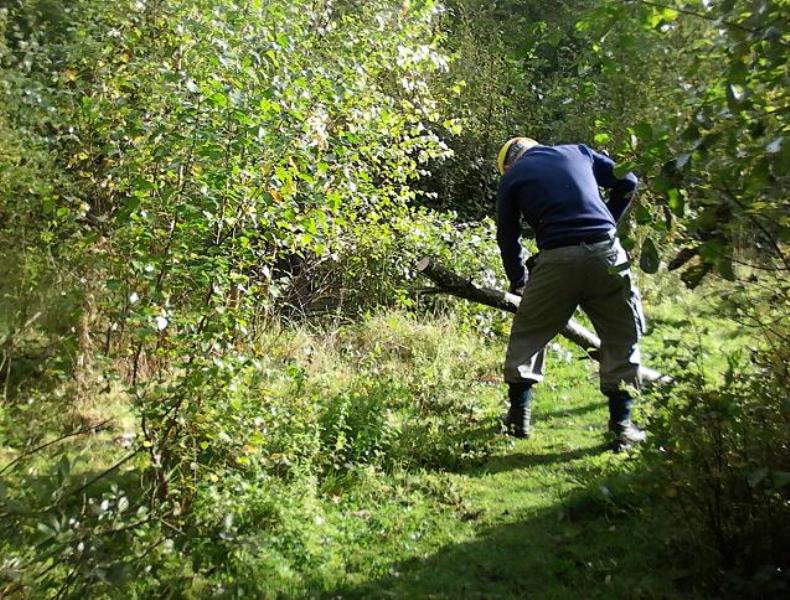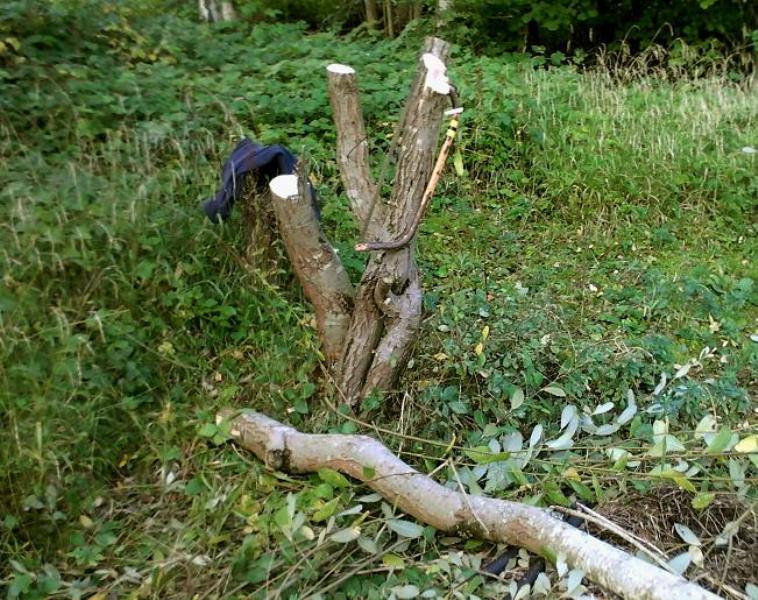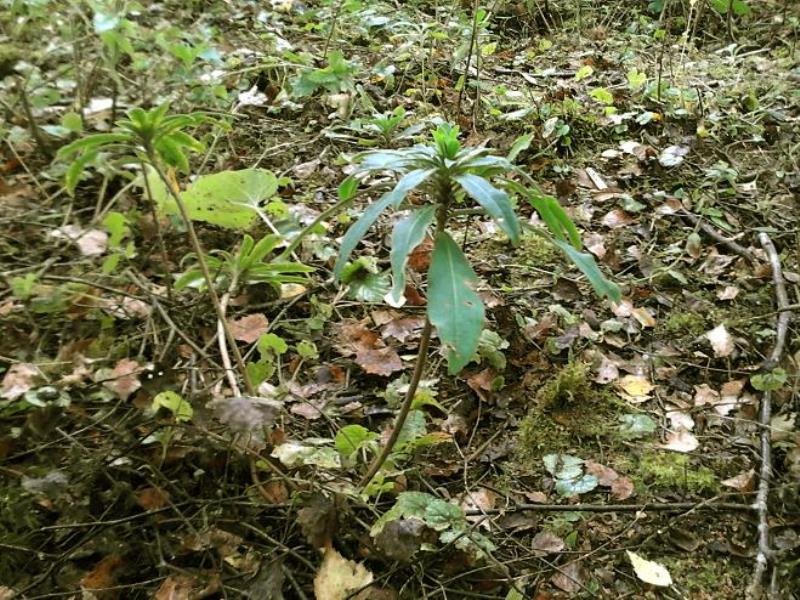 Care was taken to avoid cutting any of the wood spurge, food plant of the larvae of the increasingly rare drab looper moth which is to be found at Paices Wood.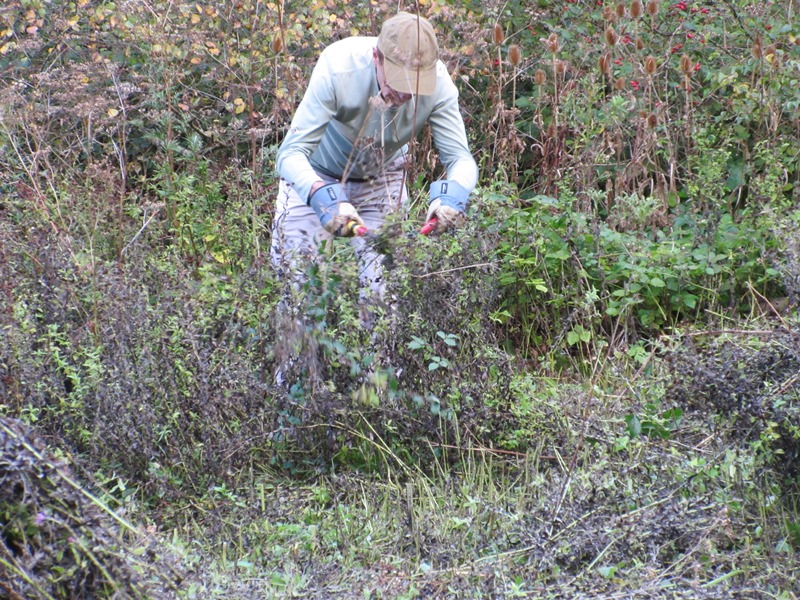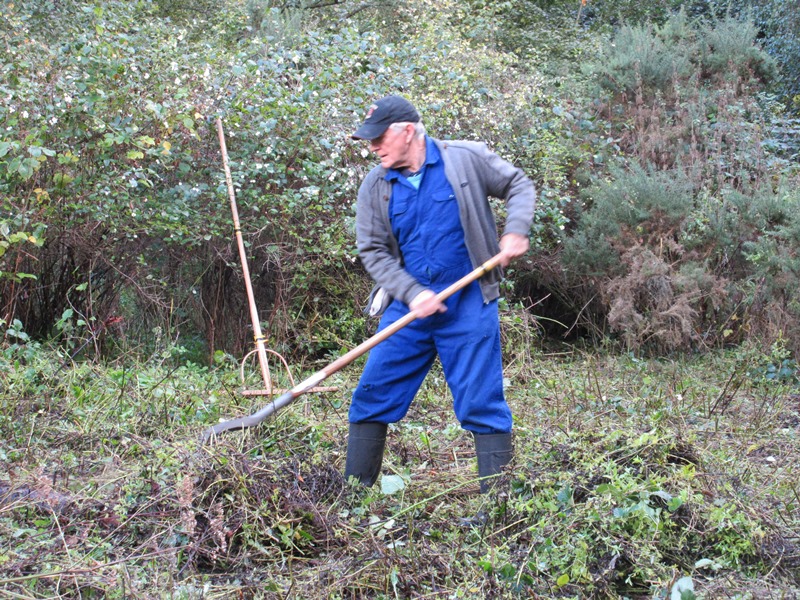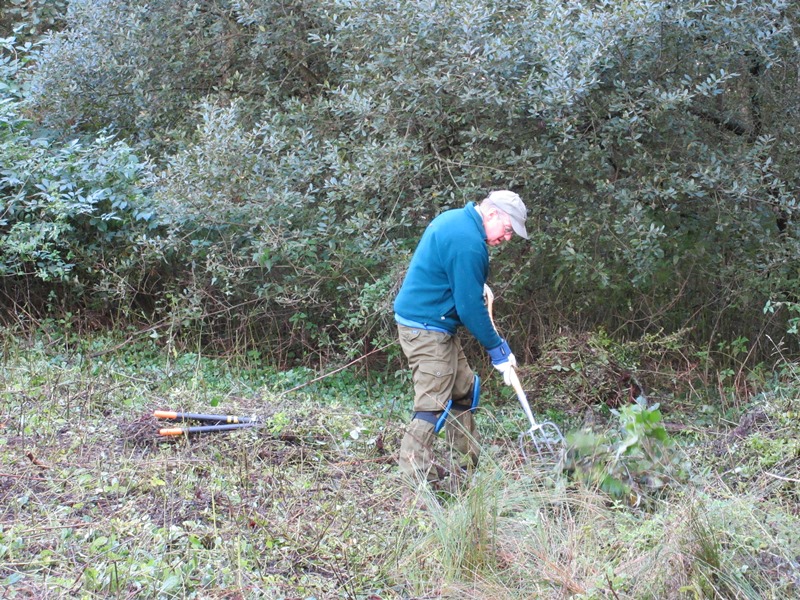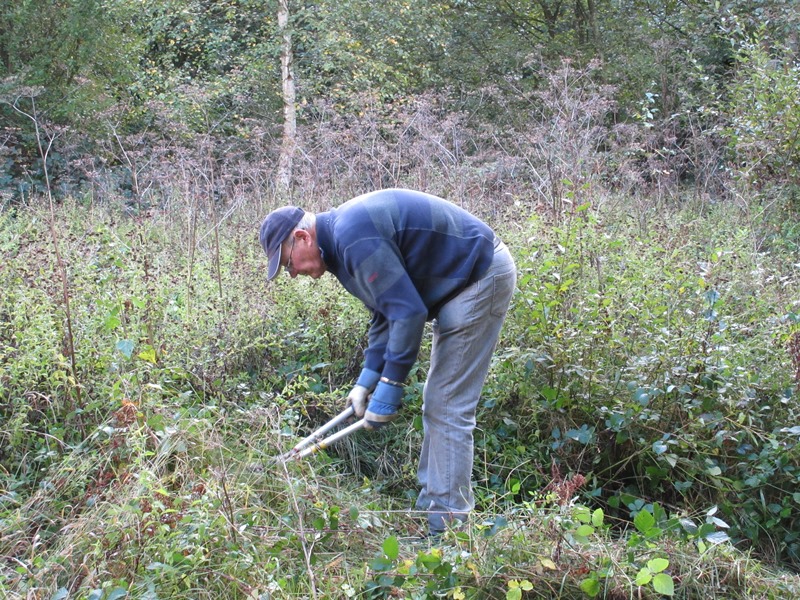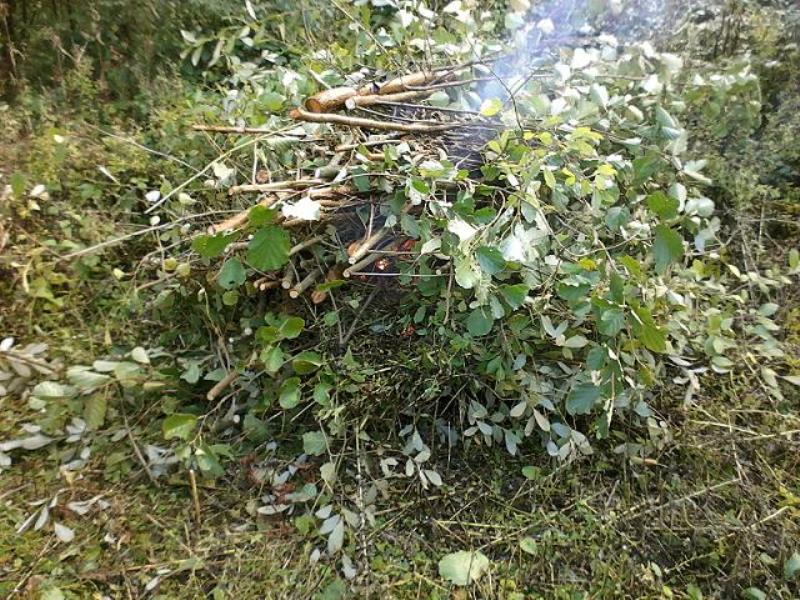 Possibly not the most impressive of bonfires but it served its purpose.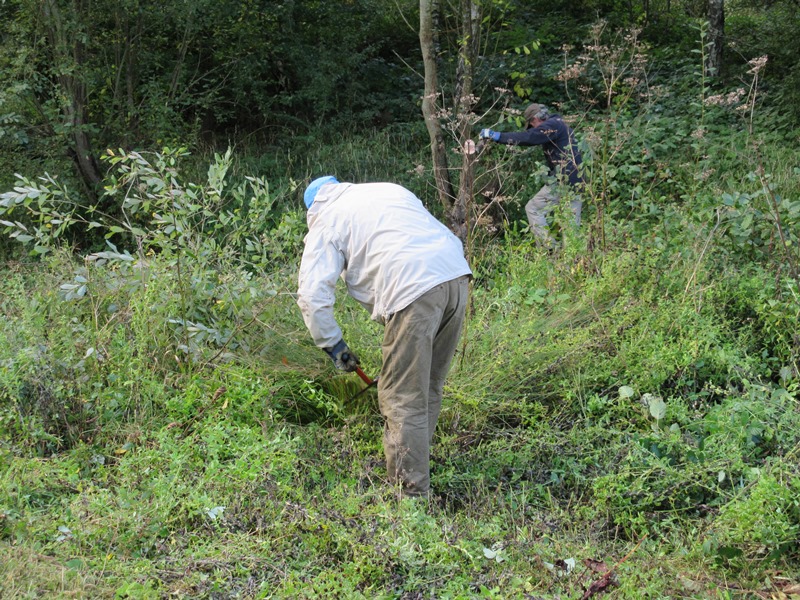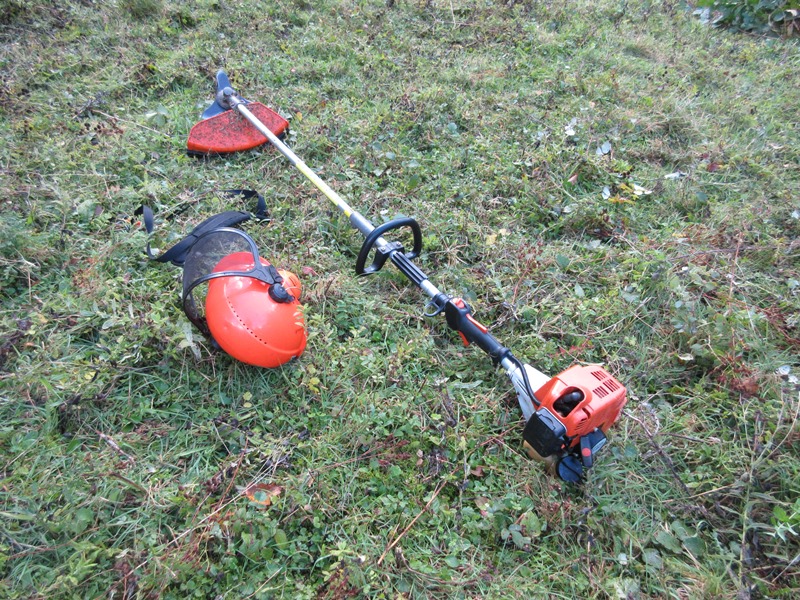 Despite the setting, the task was not one of total peace and tranquillity.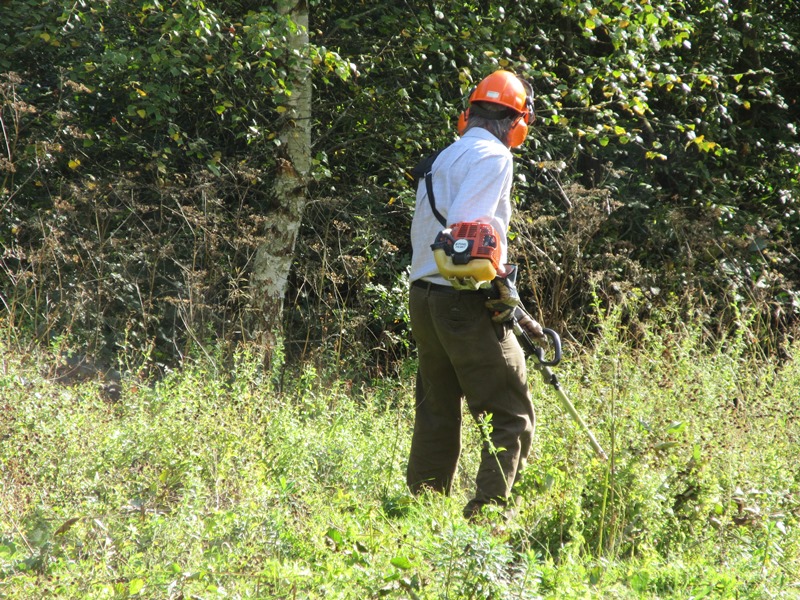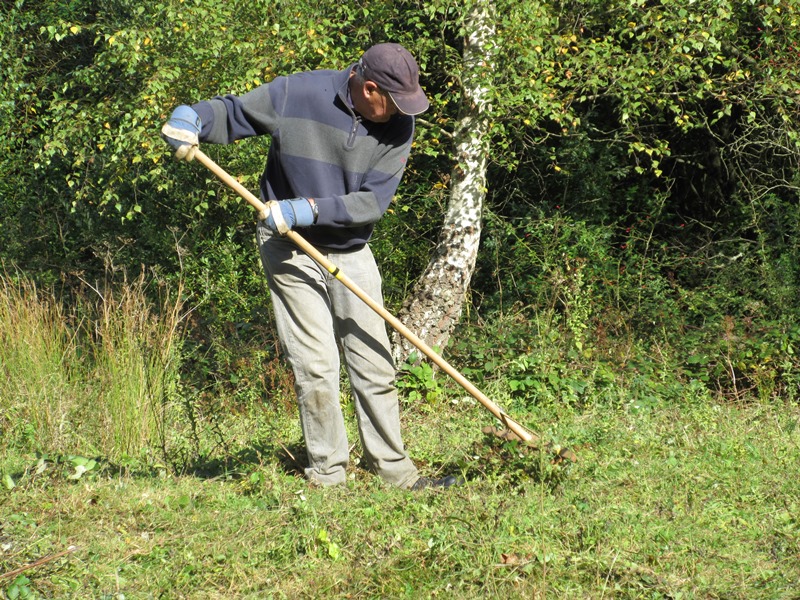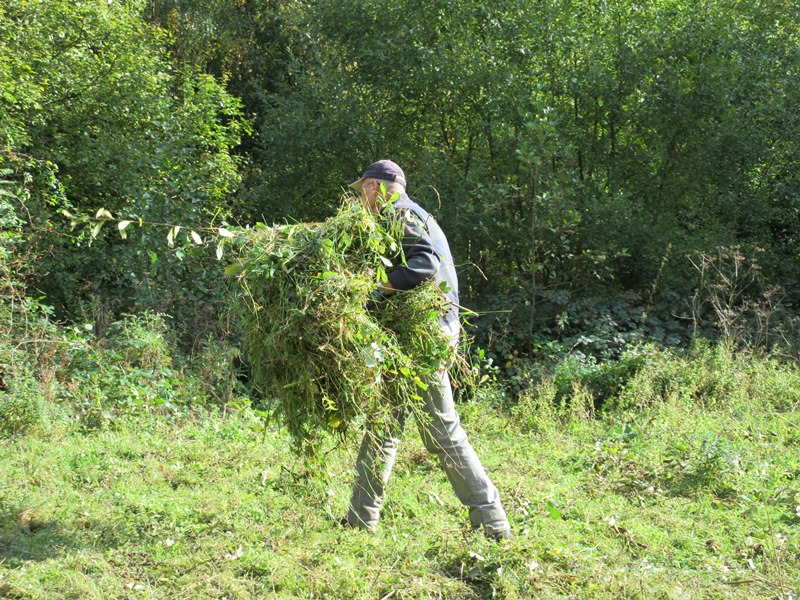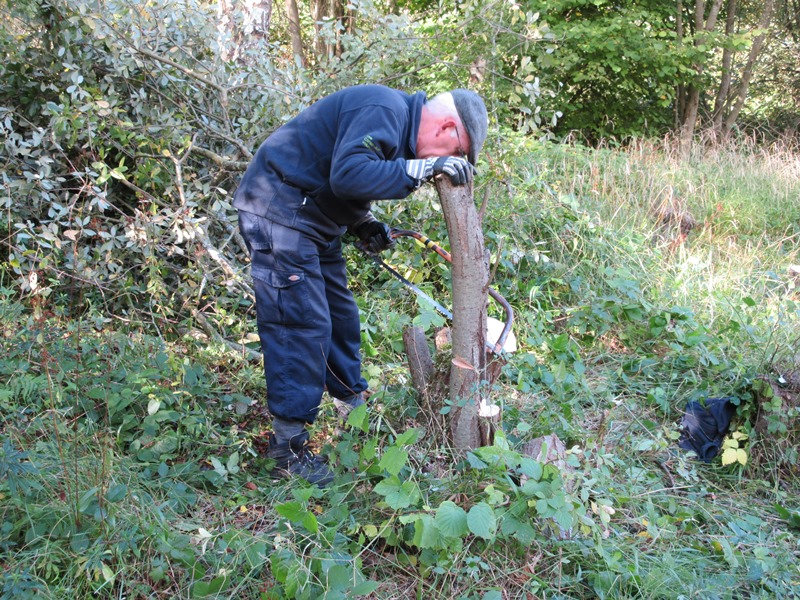 Created: Tuesday, 18th October 2016
Photographs: Alan Stevens, David Hume