CROW (Conserve Reading on Wednesdays)
Wednesday, 20th May 2015
Rushall Farm, Bradfield ~ Ride clearance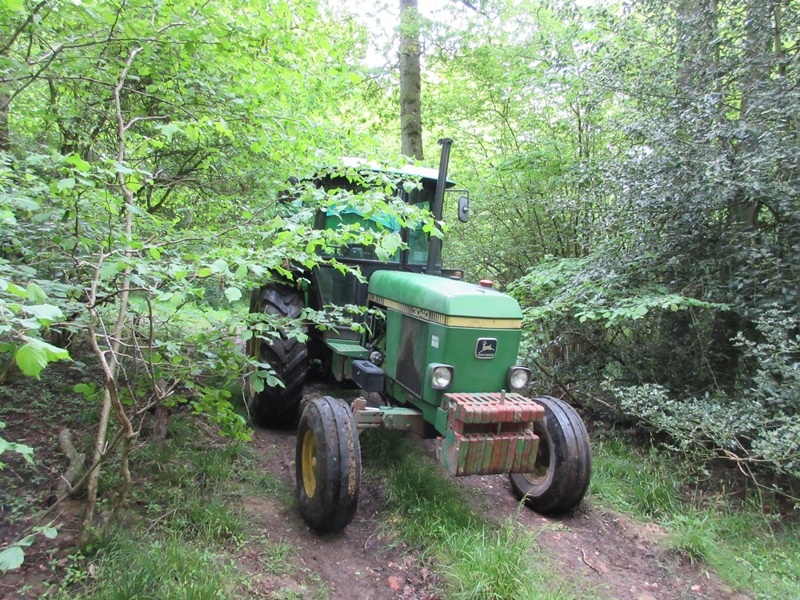 Rather than our usual tramp through the woodland we were transported in style to the start of this week's task.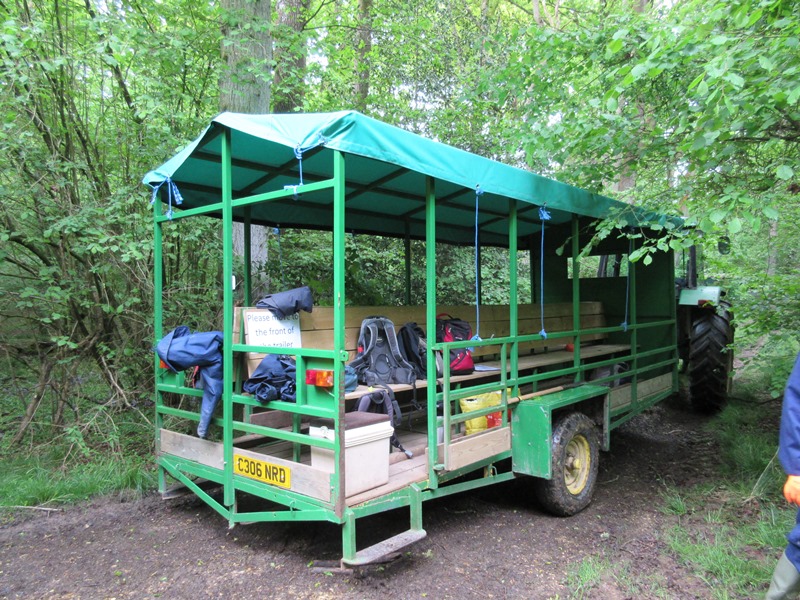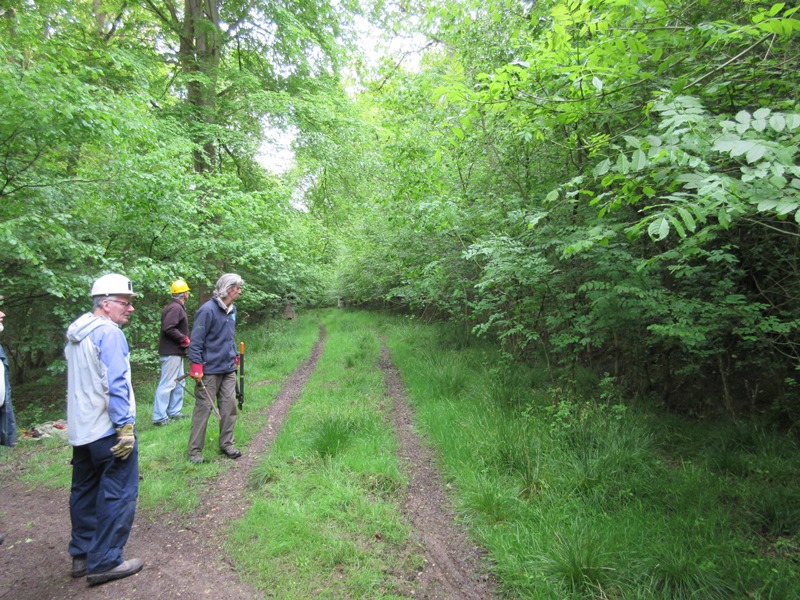 Woodland rides (a 'ride' being a path or track typically used for horse riding) provide valuable habitat for all types of wildlife and can greatly enhance a woodland's biodiversity. However without management rides can quickly become overgrown as can be seen here, and their value lost.
Further information on rides and ride management courtesy of the Offwell Woodland & Wildlife Trust.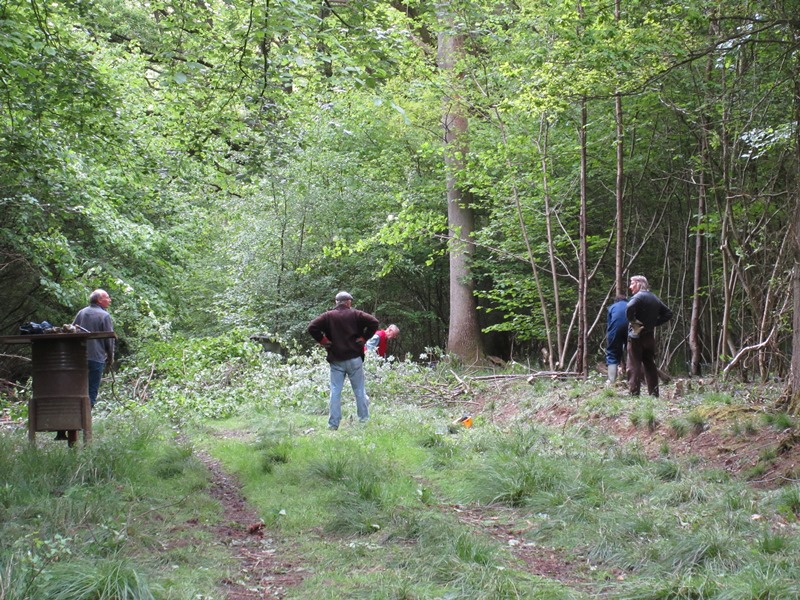 On arrival we were lucky enough to see a Drab Looper, an increasingly rare day flying moth that requires this type of habitat and the presence of which underlines the importance of this work.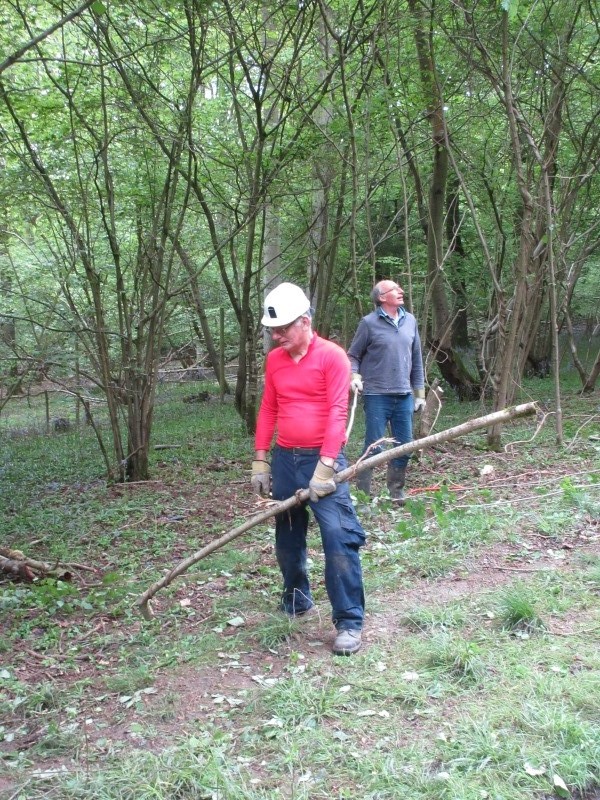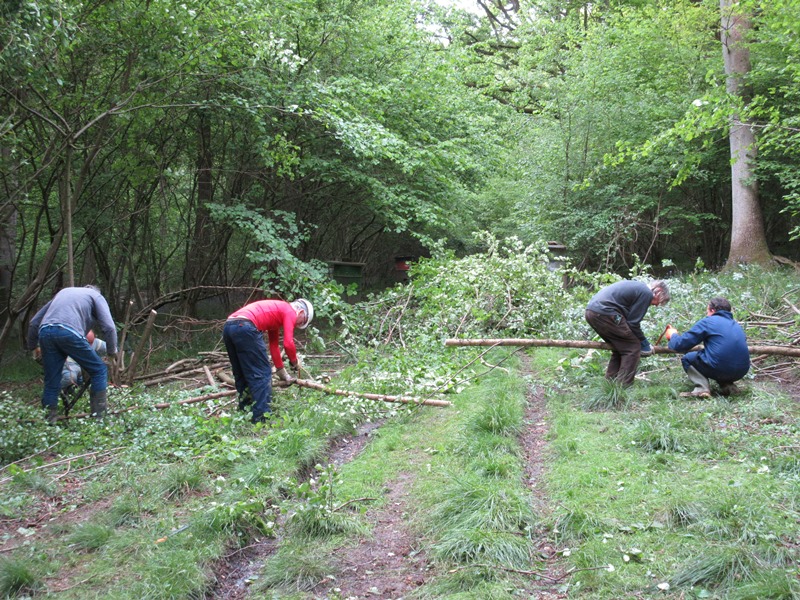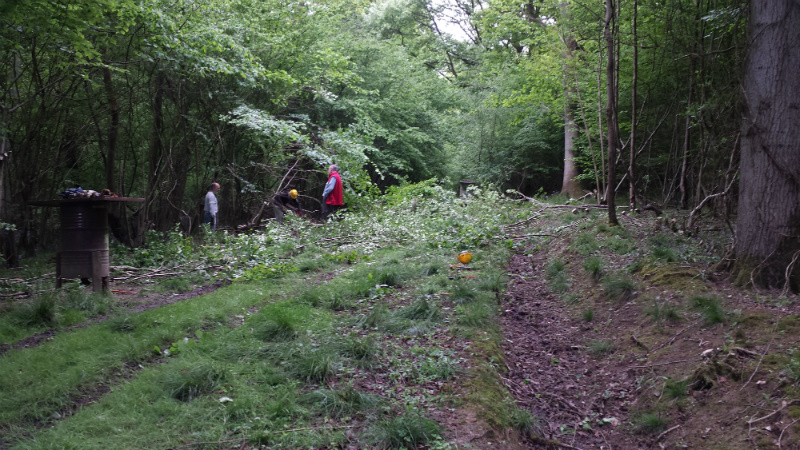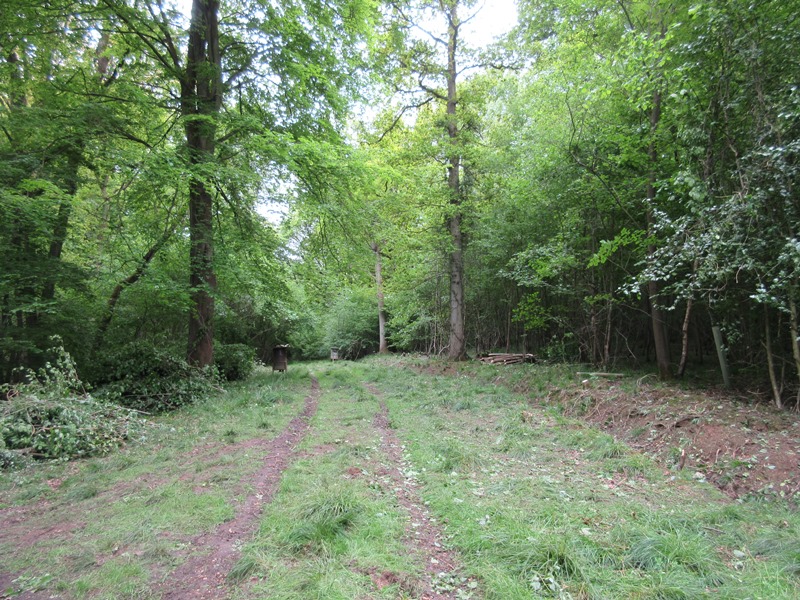 By the end of the task a considerable length of ride had been opened allowing in more light.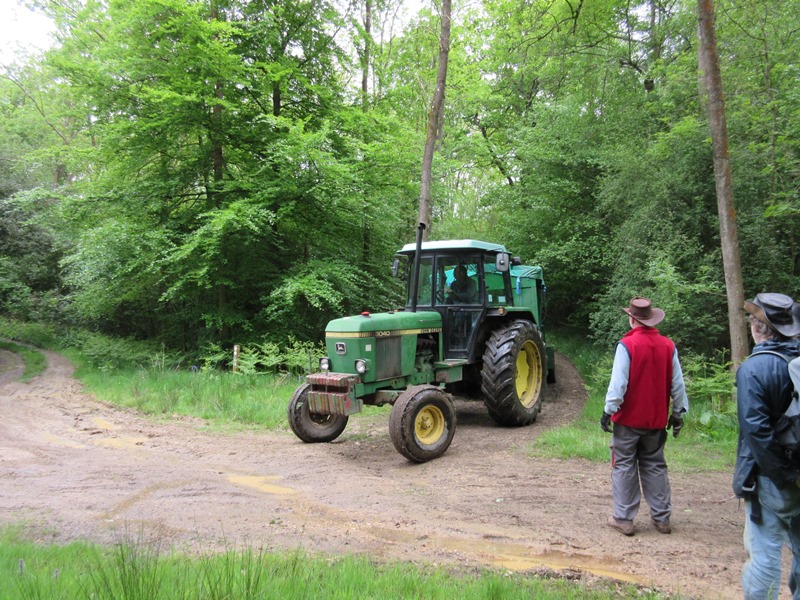 And then there was the return journey.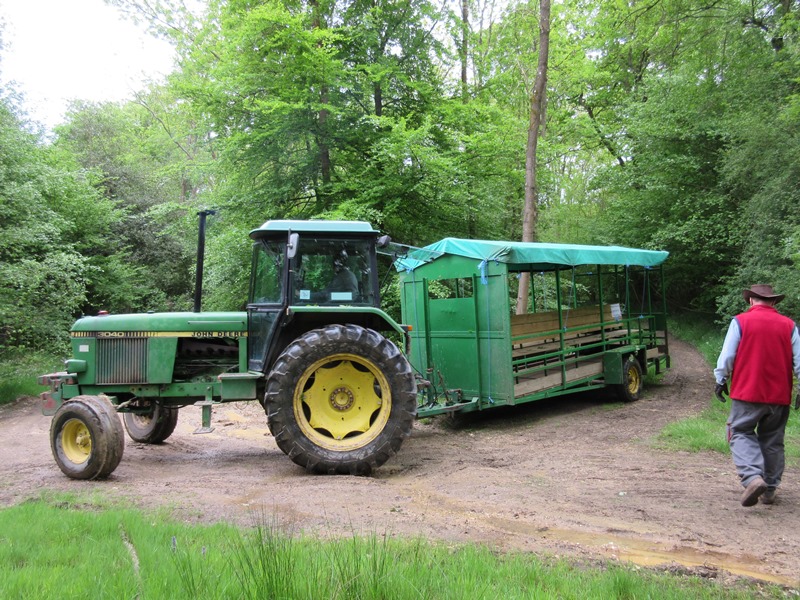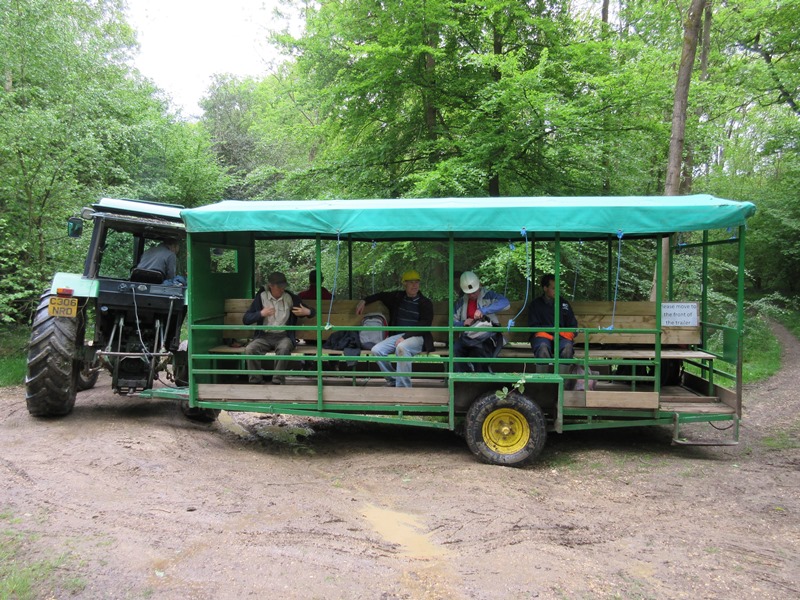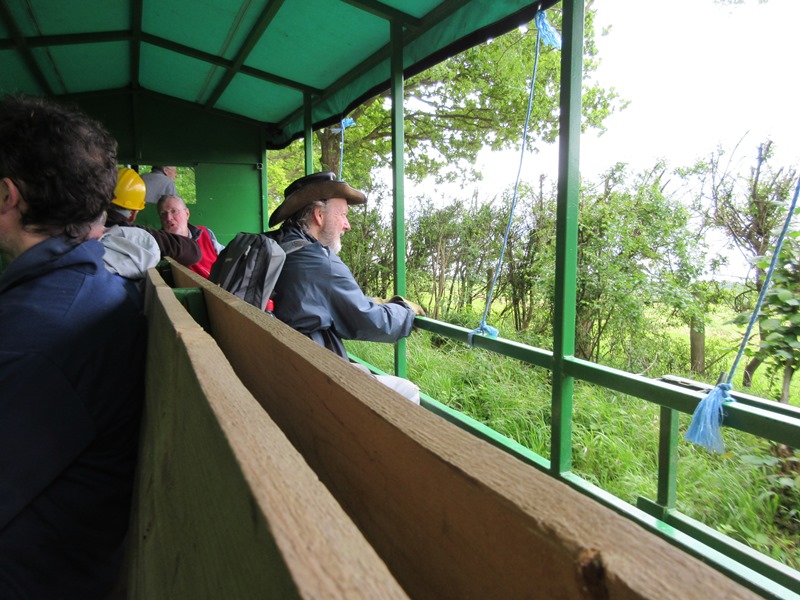 Many thanks to our volunteers Terry, Peter, Mike, Marcus, John, Bob, Barry and Alan. Thanks also to John and Tom from Rushall Farm who joined us for the day; John organised the transport and Tom brought along a delicious homemade coffee and walnut cake which was greatly enjoyed by all.
Created: Saturday, 23rd May 2015
Photographs: Alan Stevens, John Lerpiniere