CROW (Conserve Reading on Wednesdays)
Wednesday, 19th October 2016
Rushall Farm, Bradfield ~ Coppicing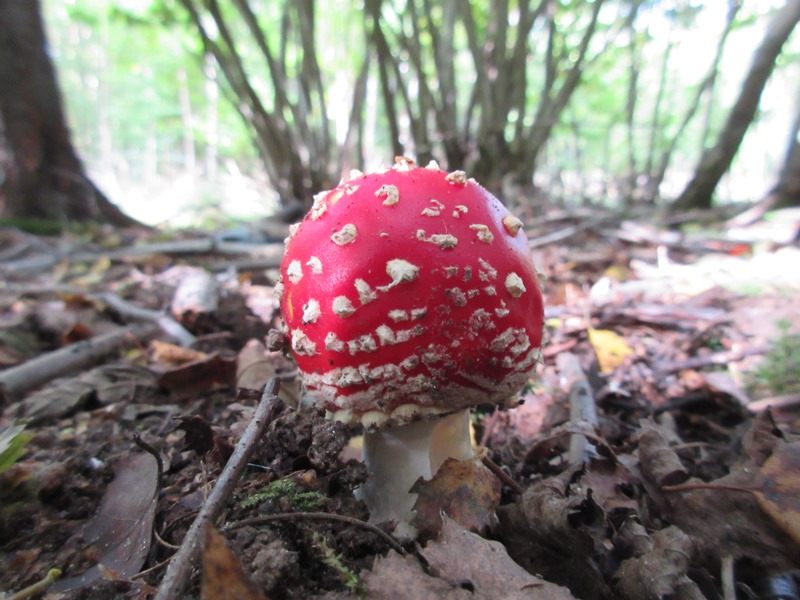 Just as the appearance of an increasing number of fungi in our woodlands may be considered an indicator of the start of autumn, so too could the regular appearance of tasks such as coppicing and hedgelaying in CROW's programme. The first of this winter's tasks in the woodland at Rushall Farm was primarily to gather materials for our forthcoming hedgelaying at the Wolf Trust but the opportunity was also taken to burn some of the excess brash left after last winter's coppicing.
The fungus shown here is Fly Agaric (Amanita muscaria) often to be seen in woodland's at this time of year, it should not be handled as it is extremely poisonous.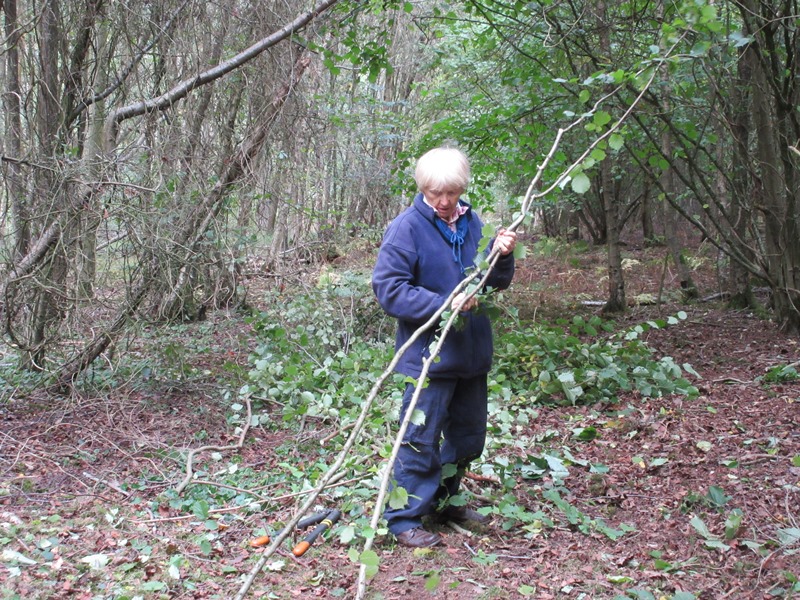 Trimming binders.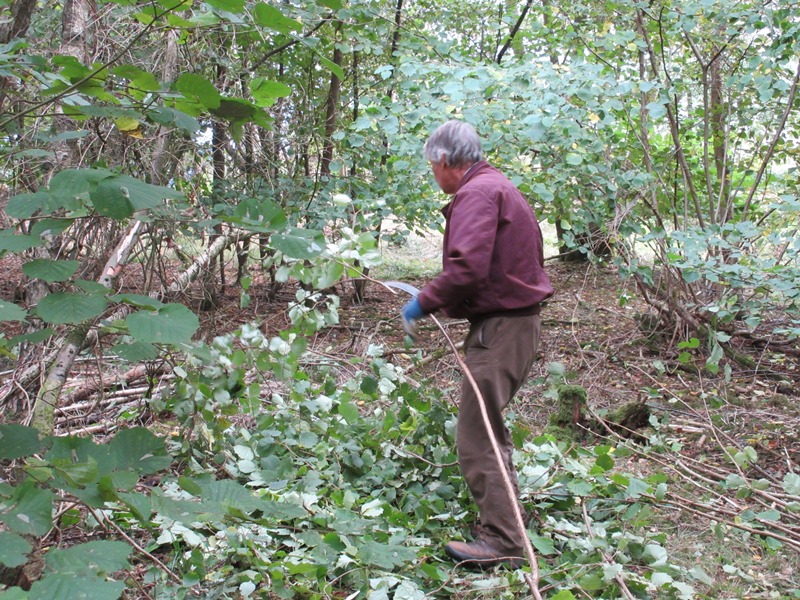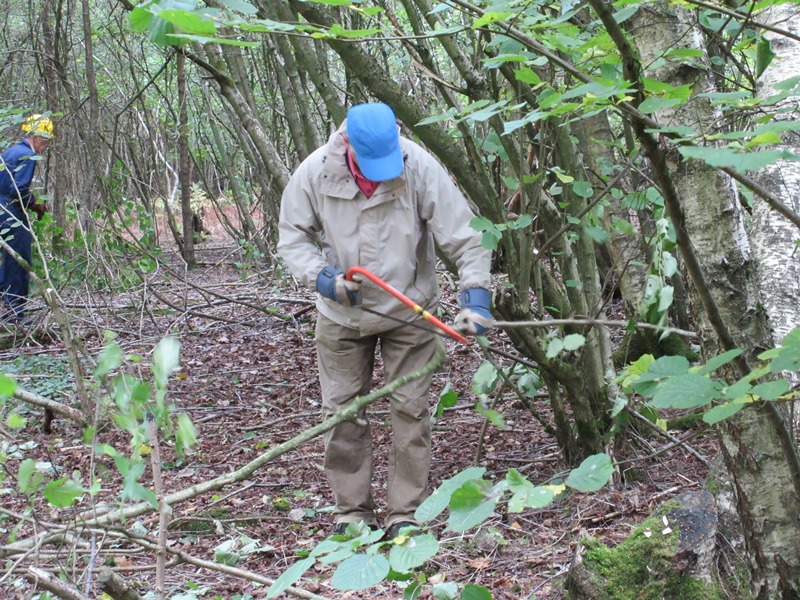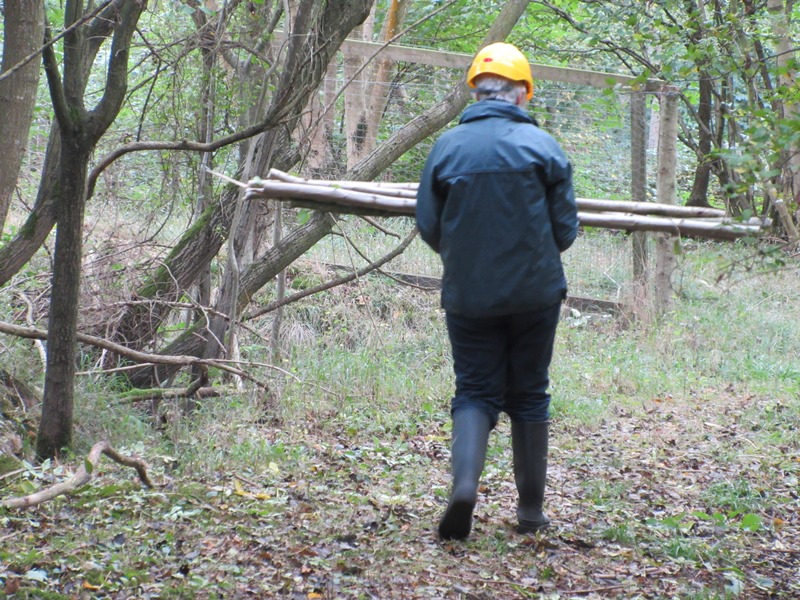 Stakes ready for transporting.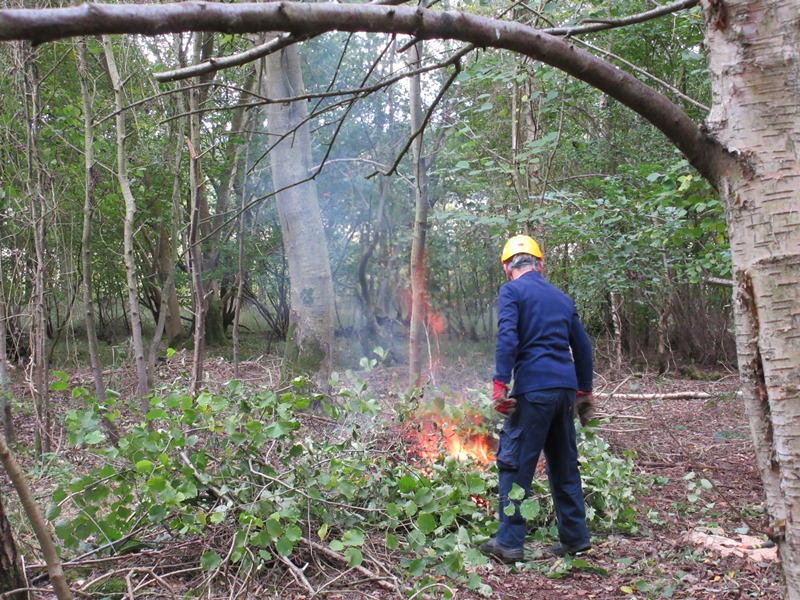 A fire is always to be enjoyed!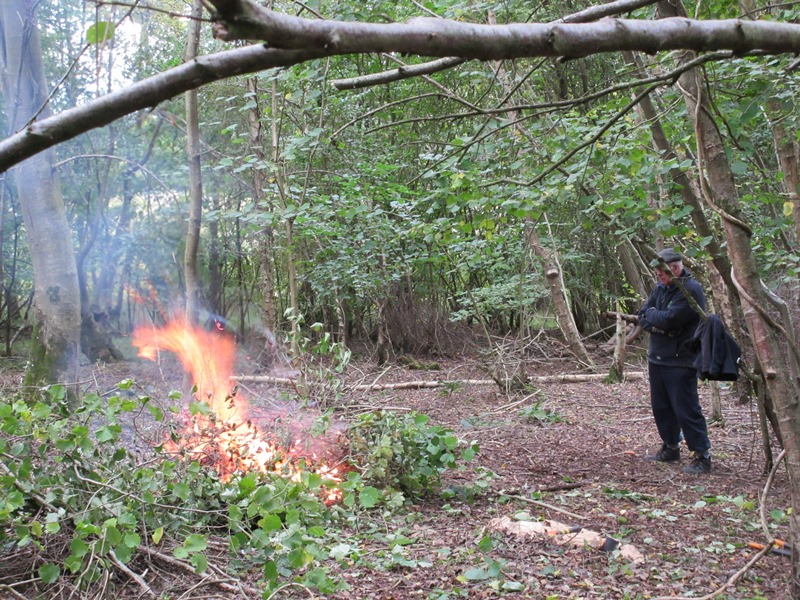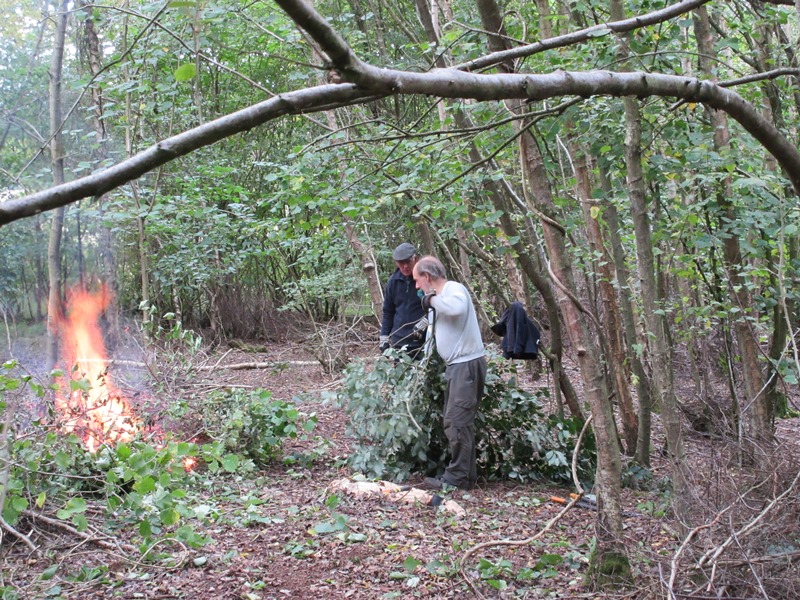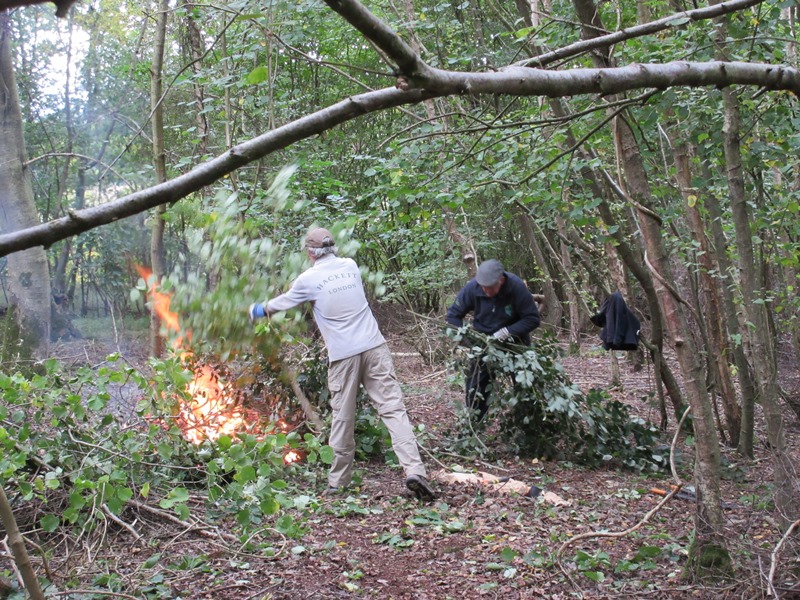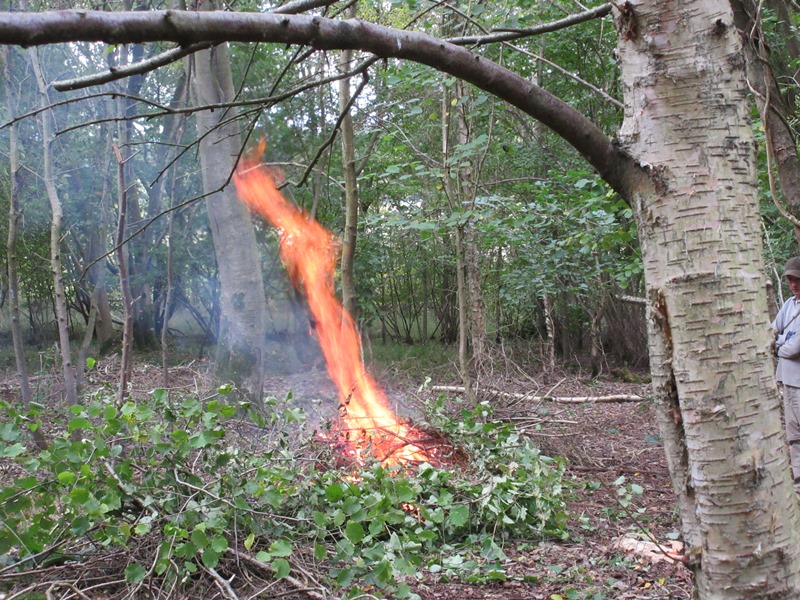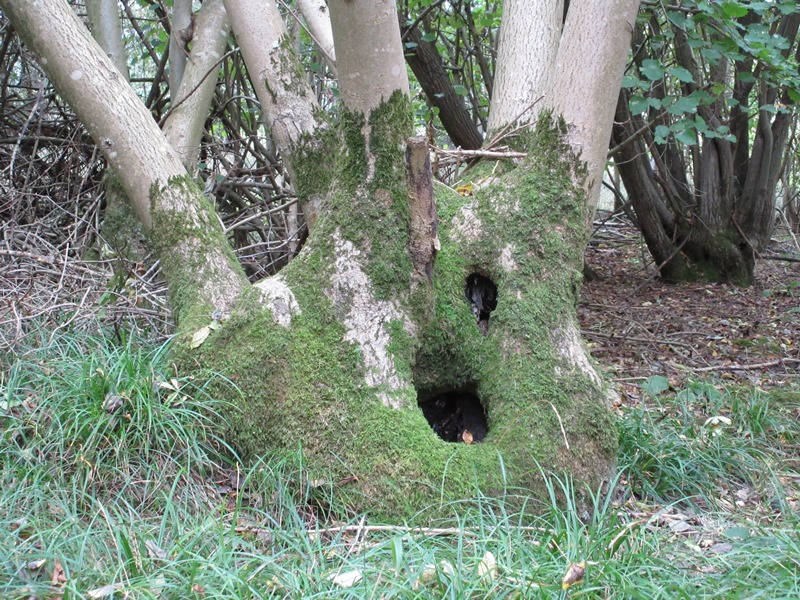 The woodland contains some impressive ash trees which have in the past been coppiced.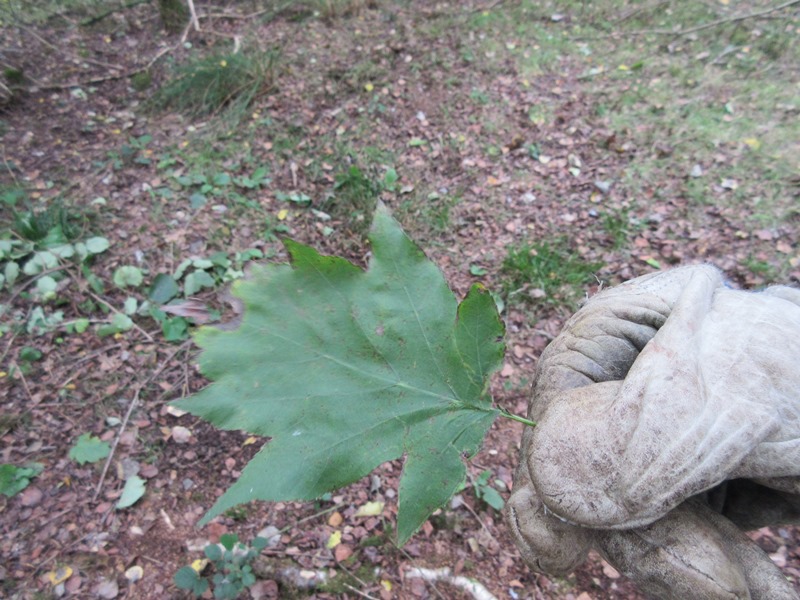 Thanks to some detective work by Marcus, who first having discovered a leaf went on to locate two Wild Service trees (Sorbus torminalis). These trees are now relatively uncommon and its leaf shape often results in its being incorrectly identified as a maple. Like other members of the Sorbus family its fruit provide food for birds.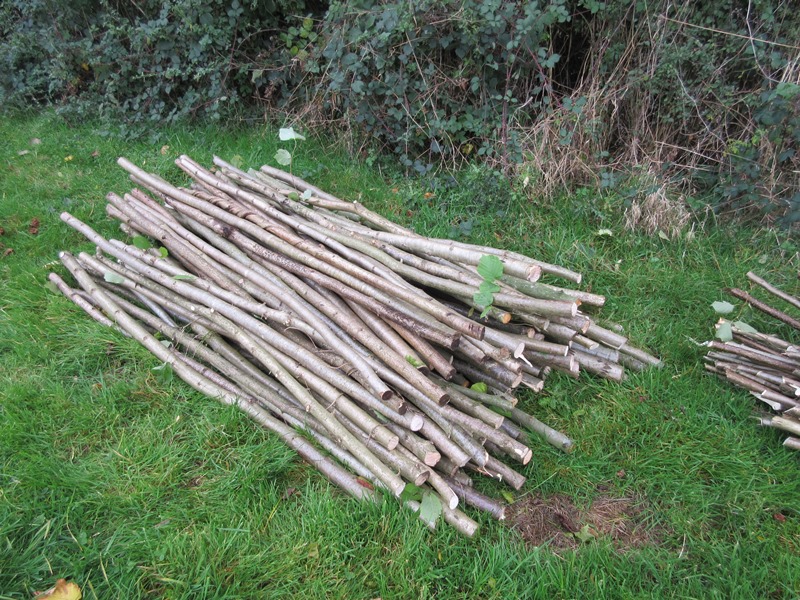 The fruits of a day's labour, stakes .....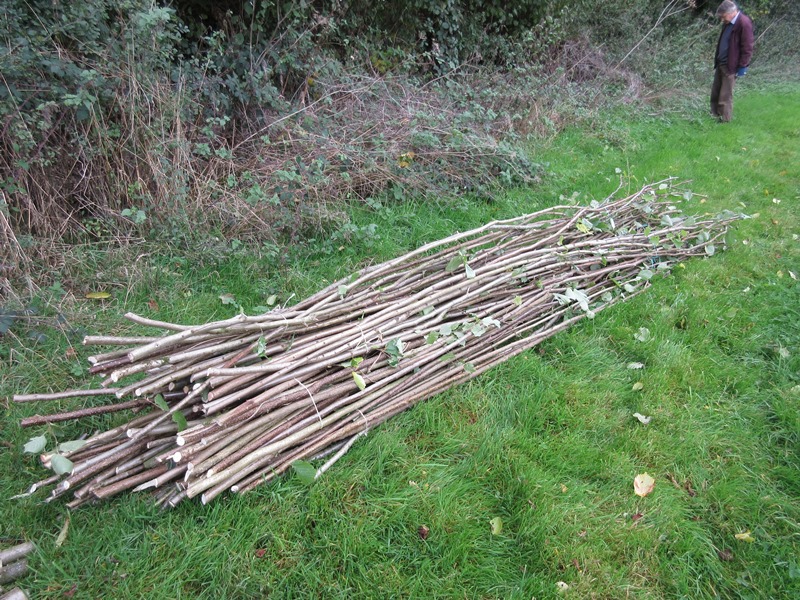 .... and binders, seen here after their subsequent delivery to the Wolf Trust.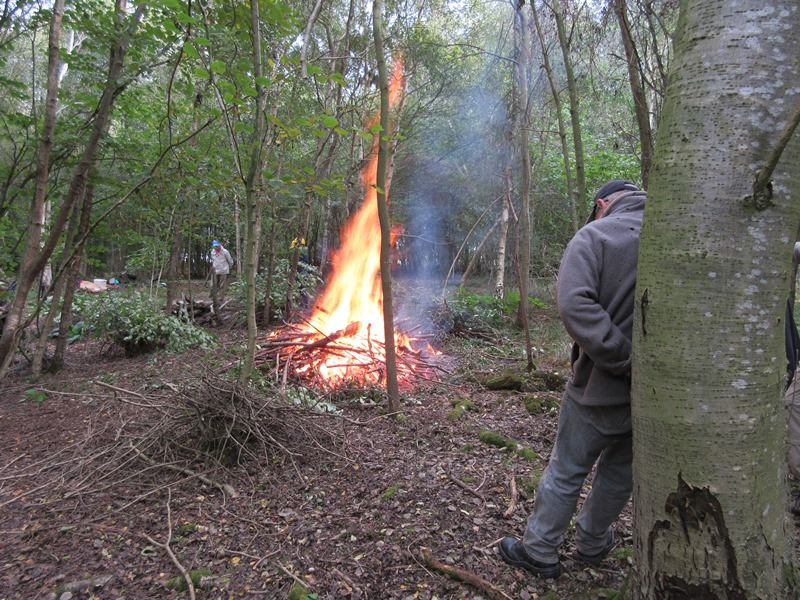 After a day's work one is allowed to feel a little weary.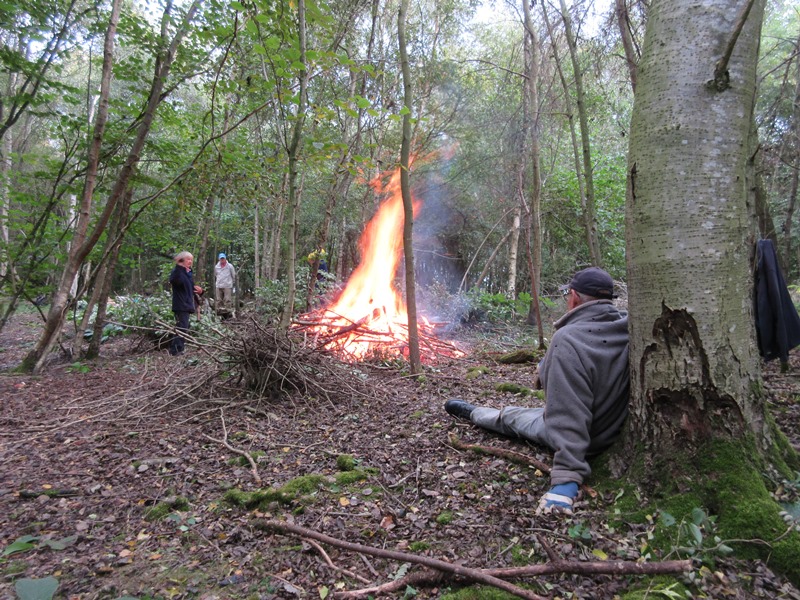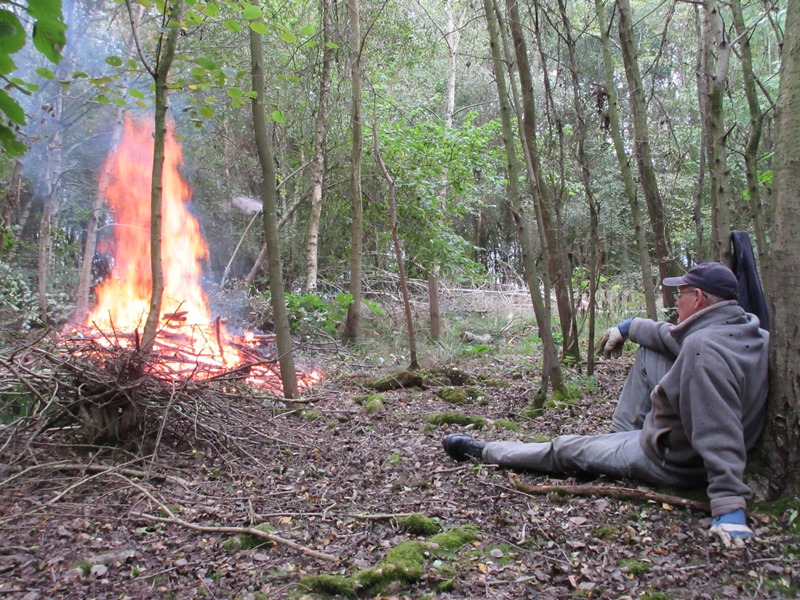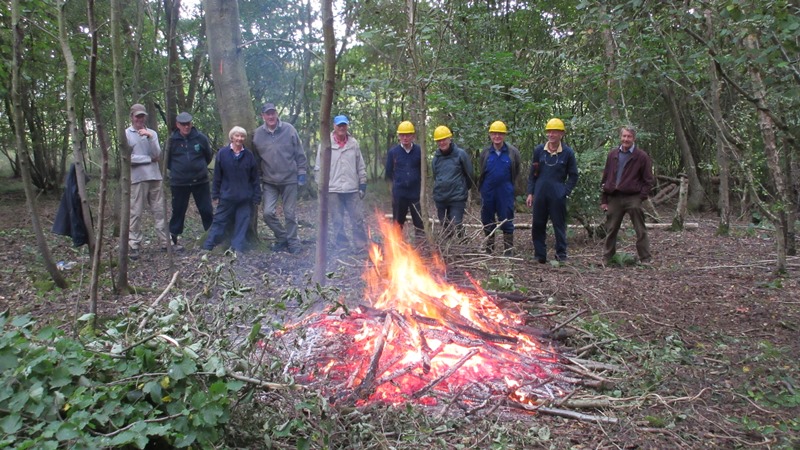 Created: Sunday, 23rd October 2016
Photographs: Alan Stevens